The day after Christmas I went out to lunch with my dad and some of his friends. Of course the dogs came for the ride…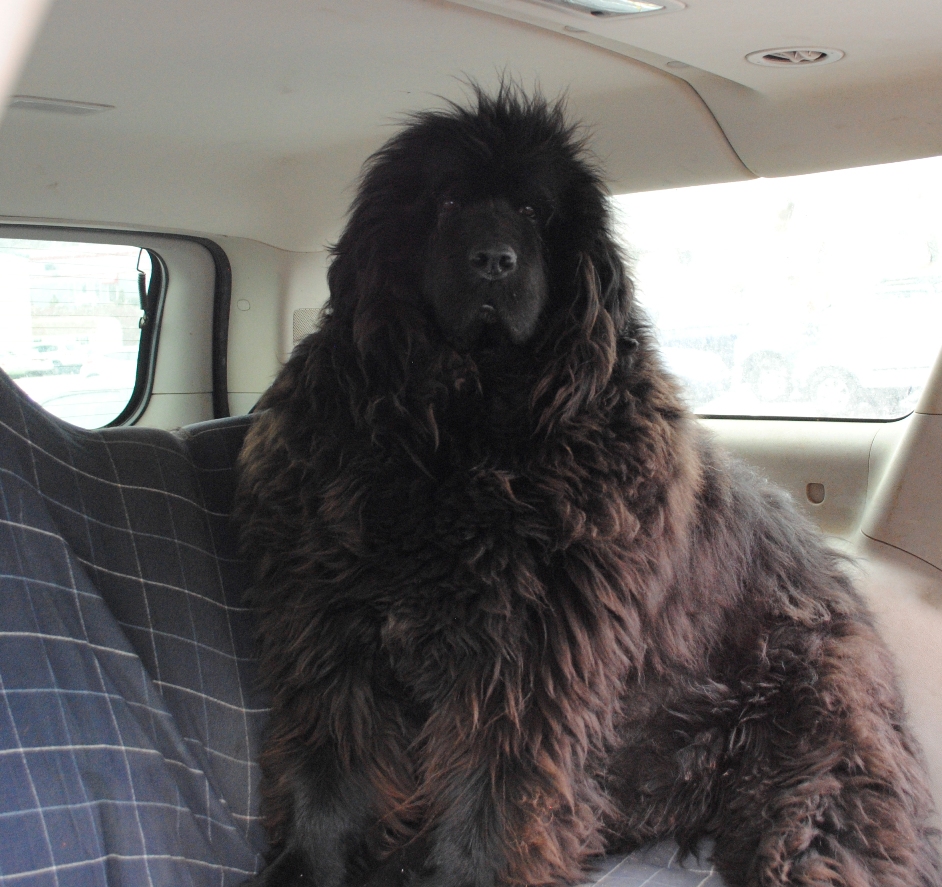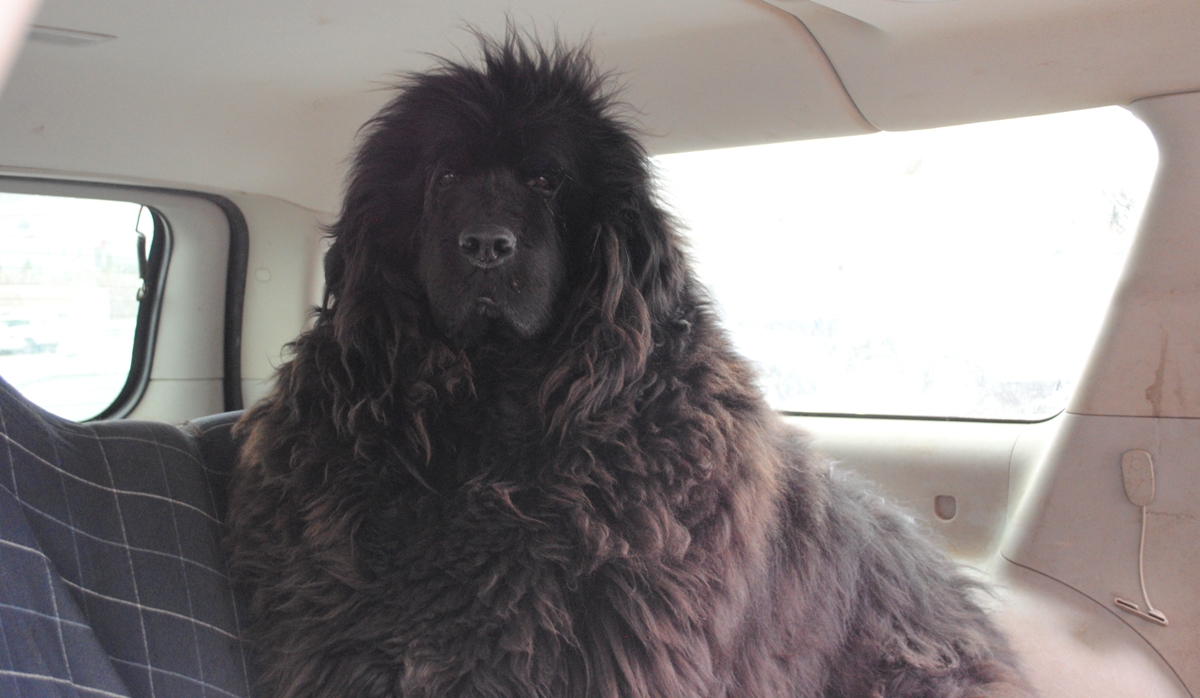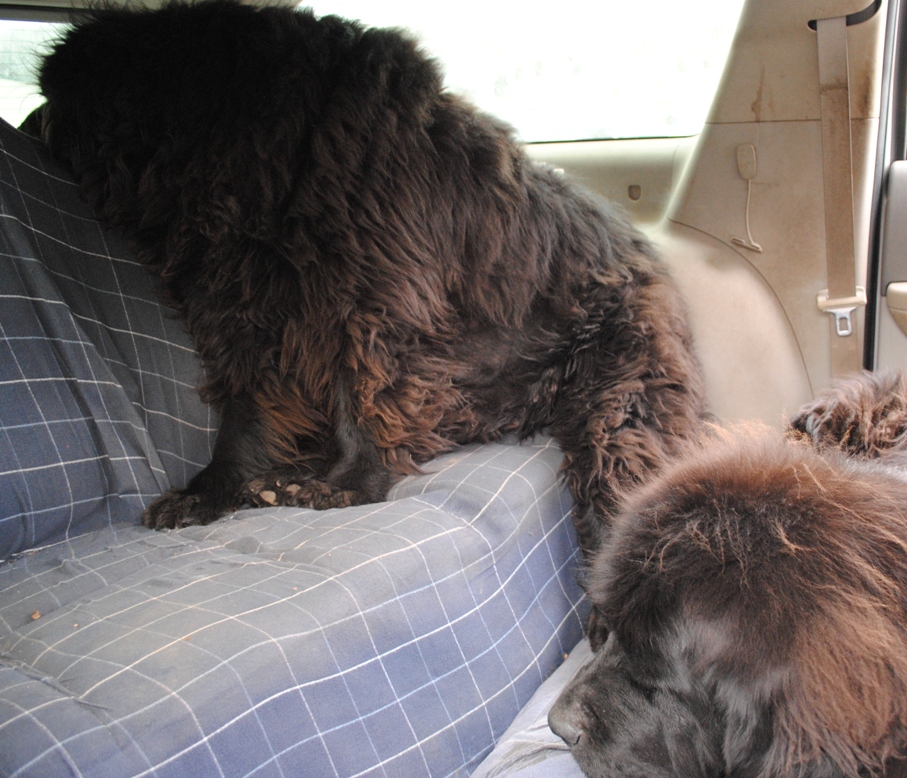 Pretty awesome dogs.
Later I met up with Liz and headed down to the Mist with Molly, Ali and JC. We met up with the rest of the crew there. Yay for wing night at the Ocean Mist.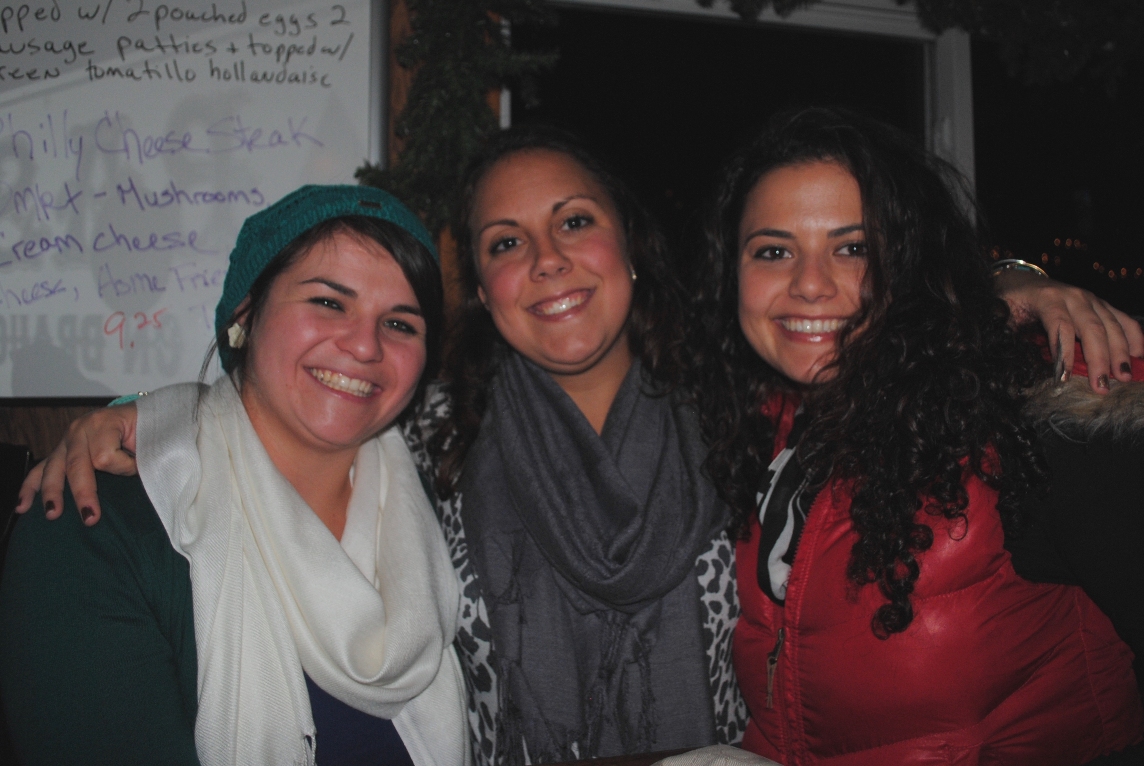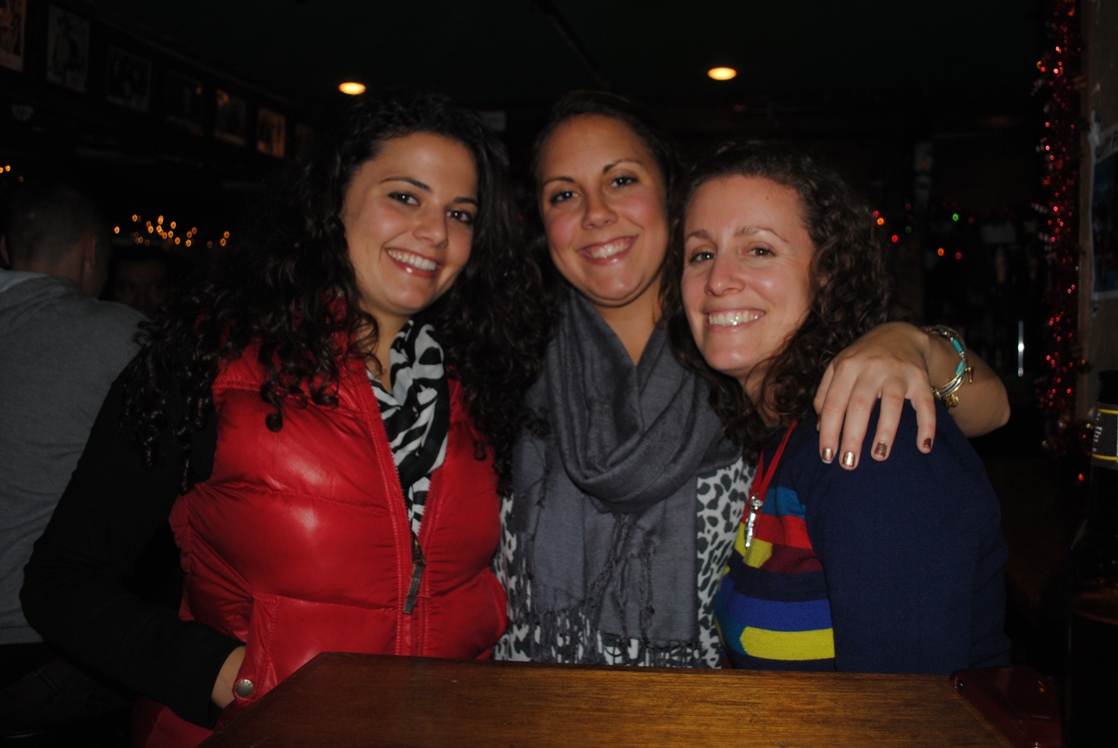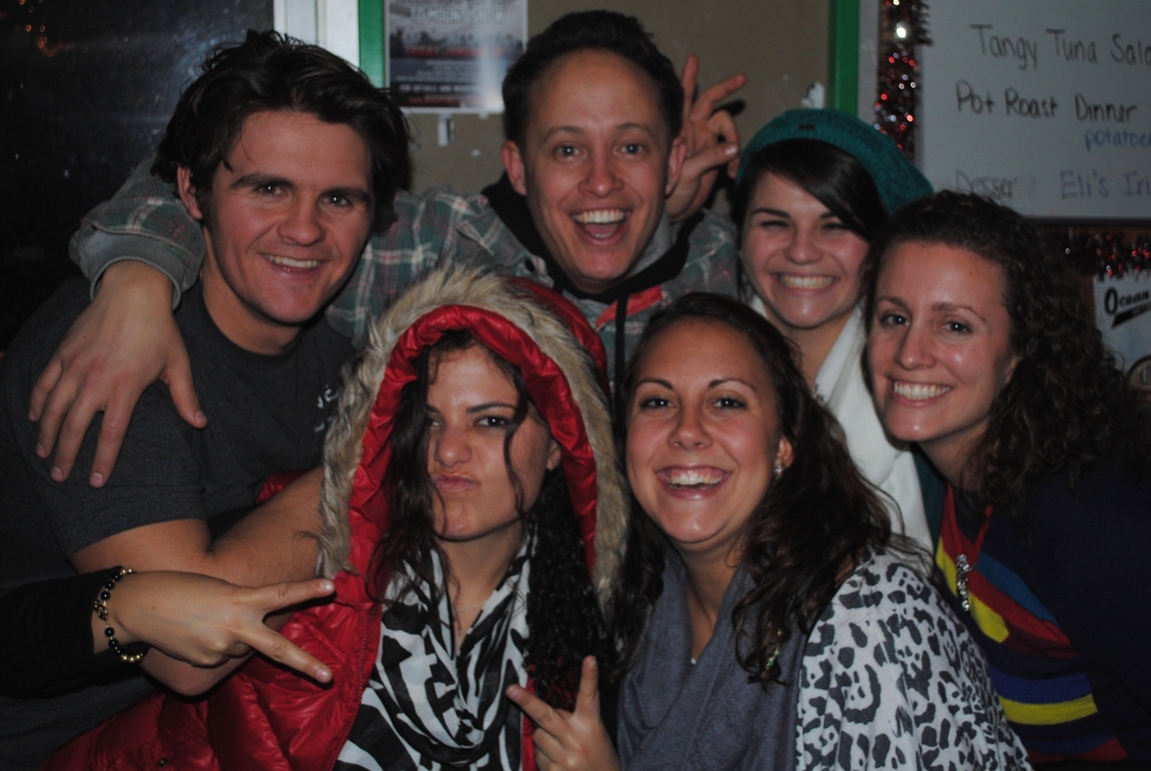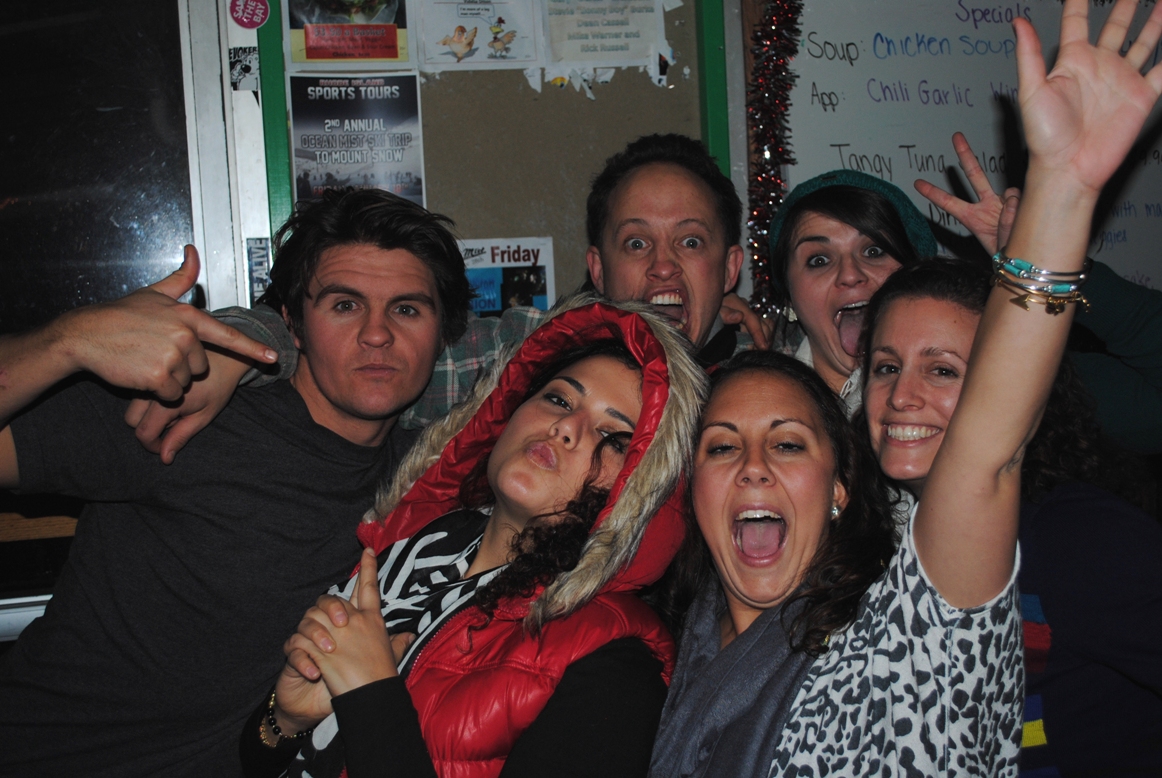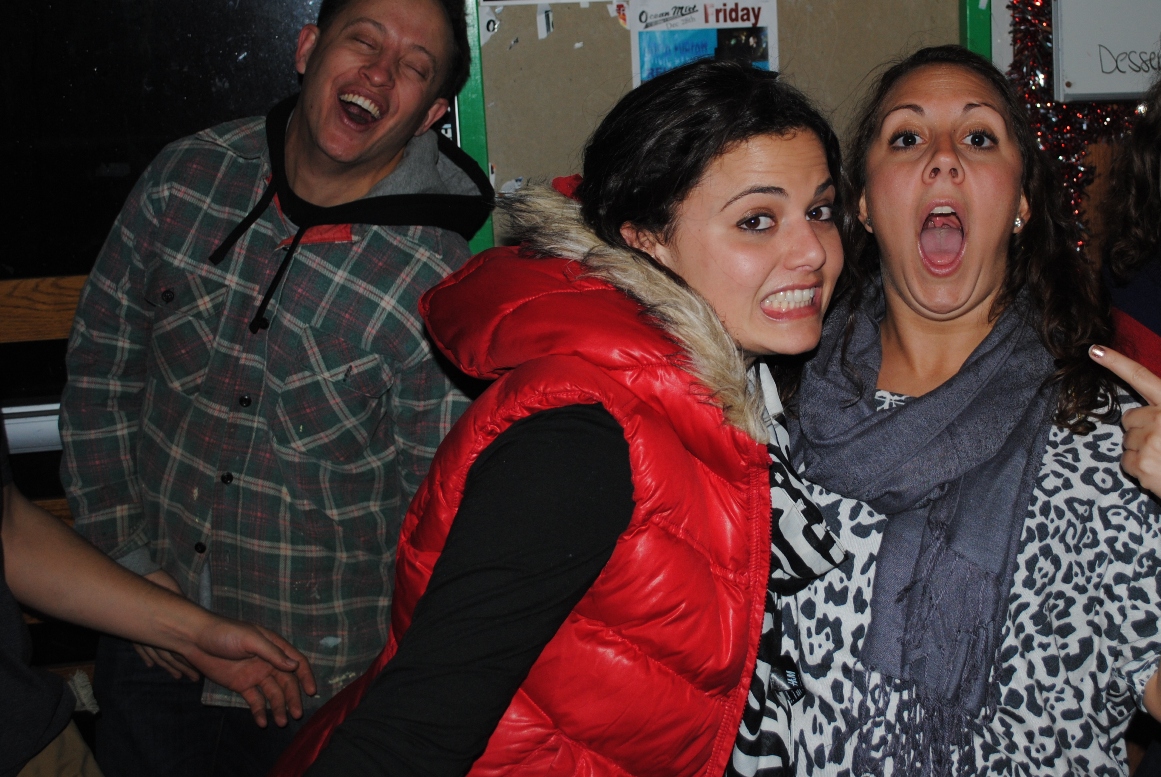 The next few shots are my attempts of taking photos of the ocean from inside. It was insanely windy and raining and just not quite nice enough to be out on the back deck…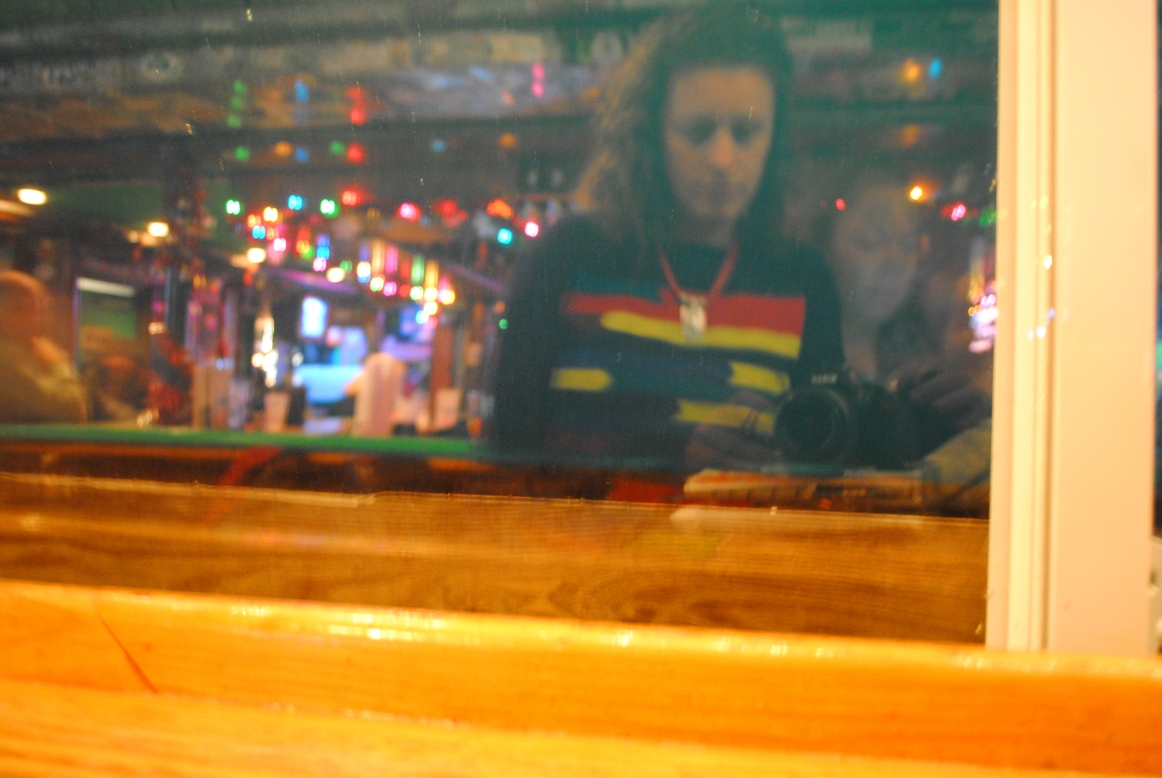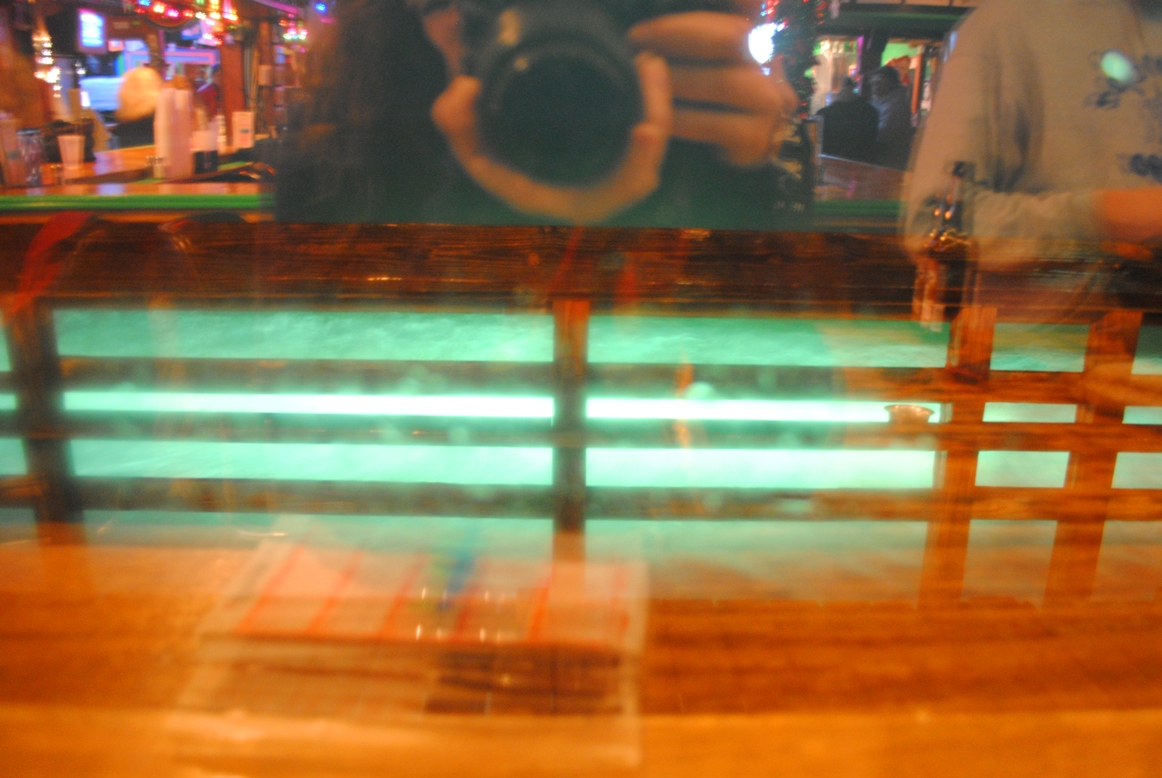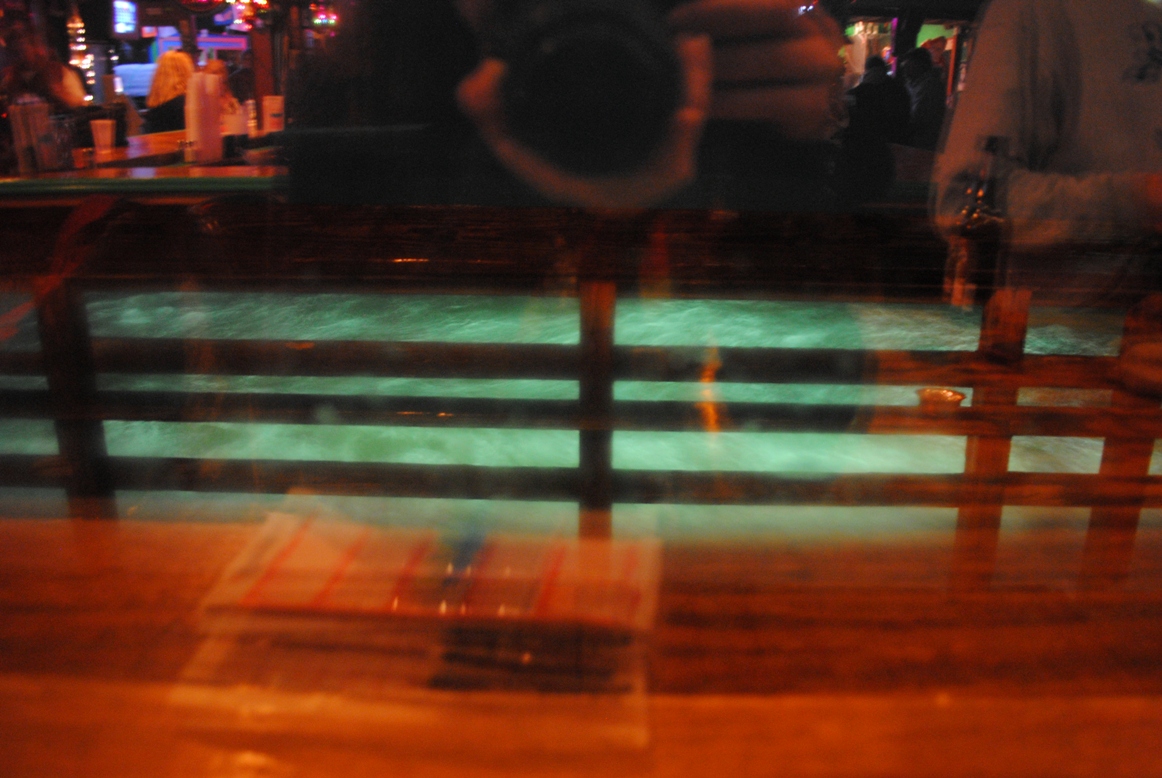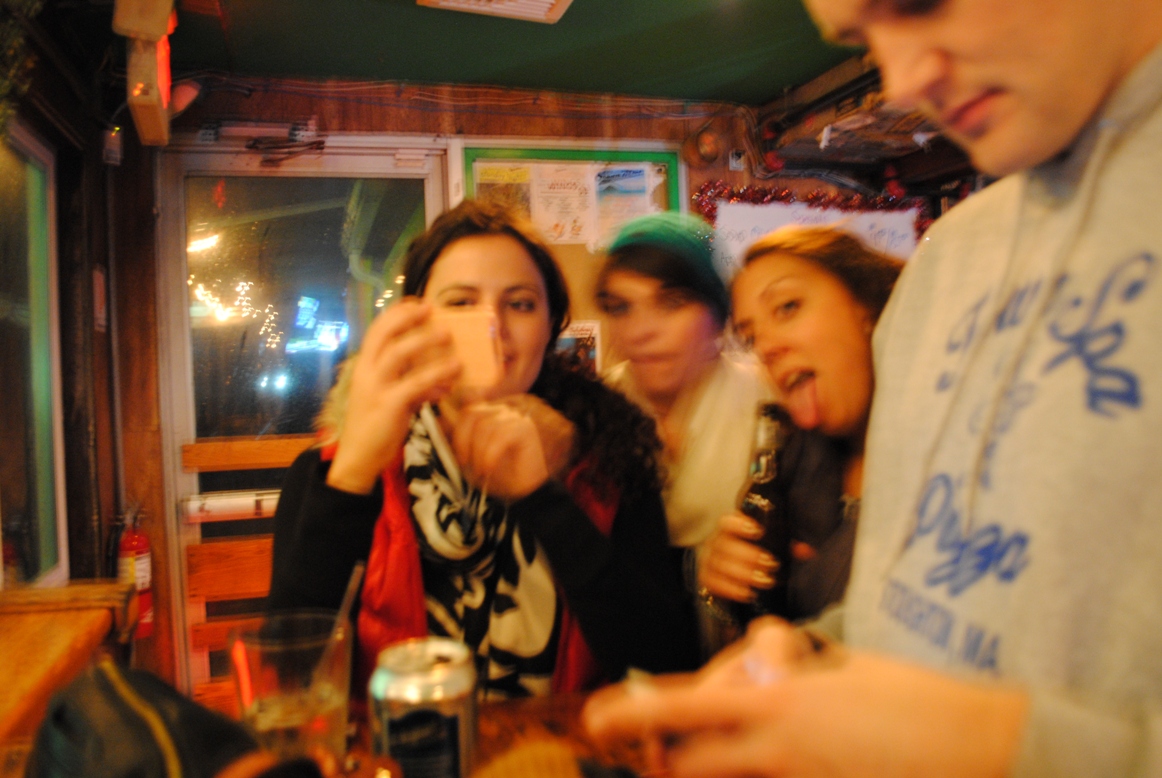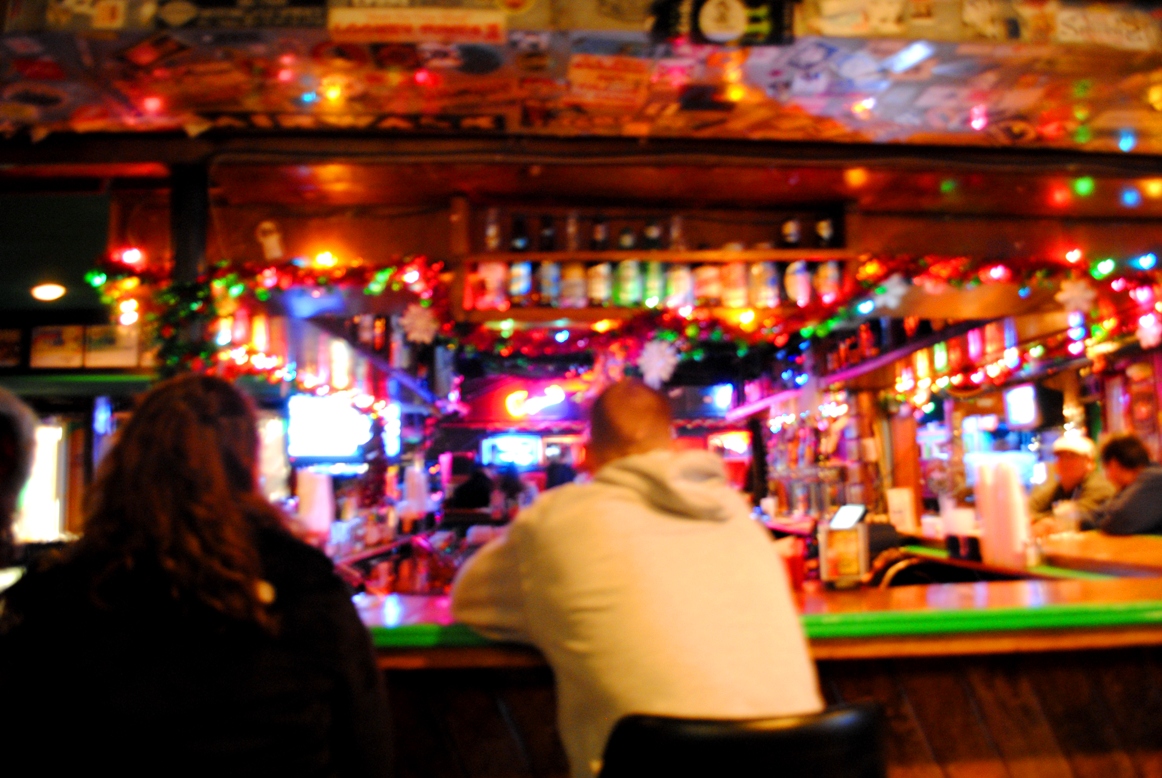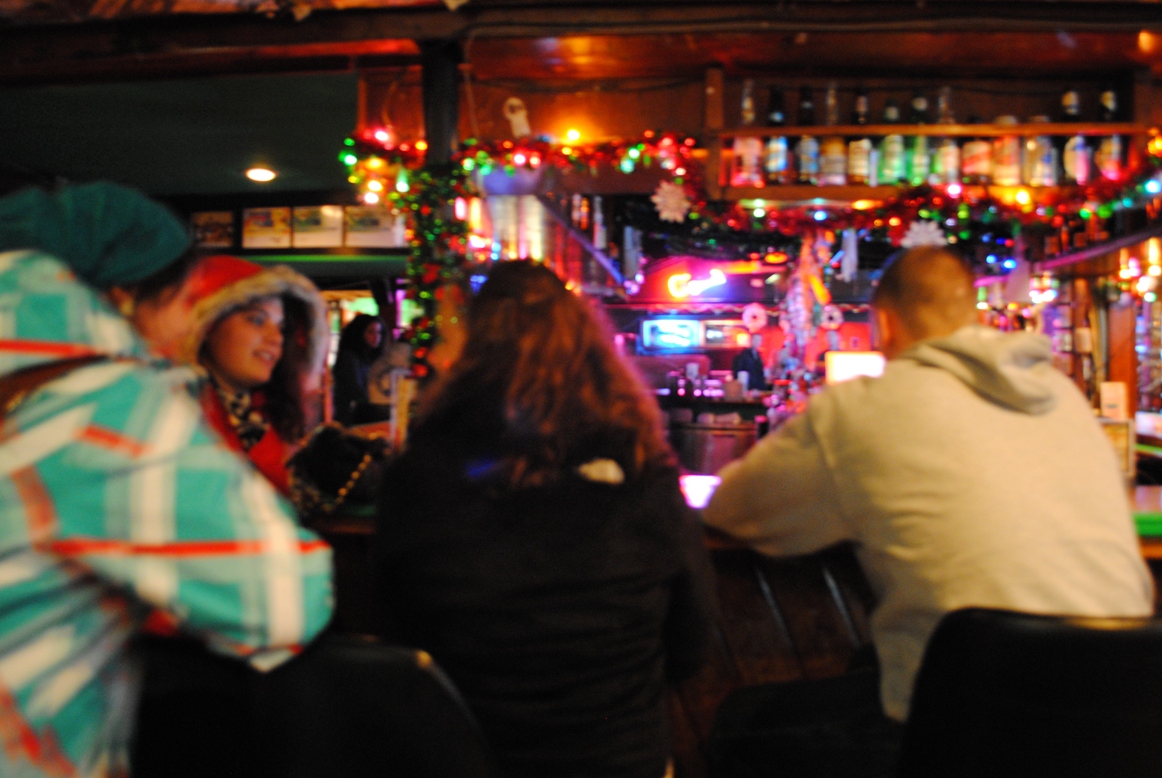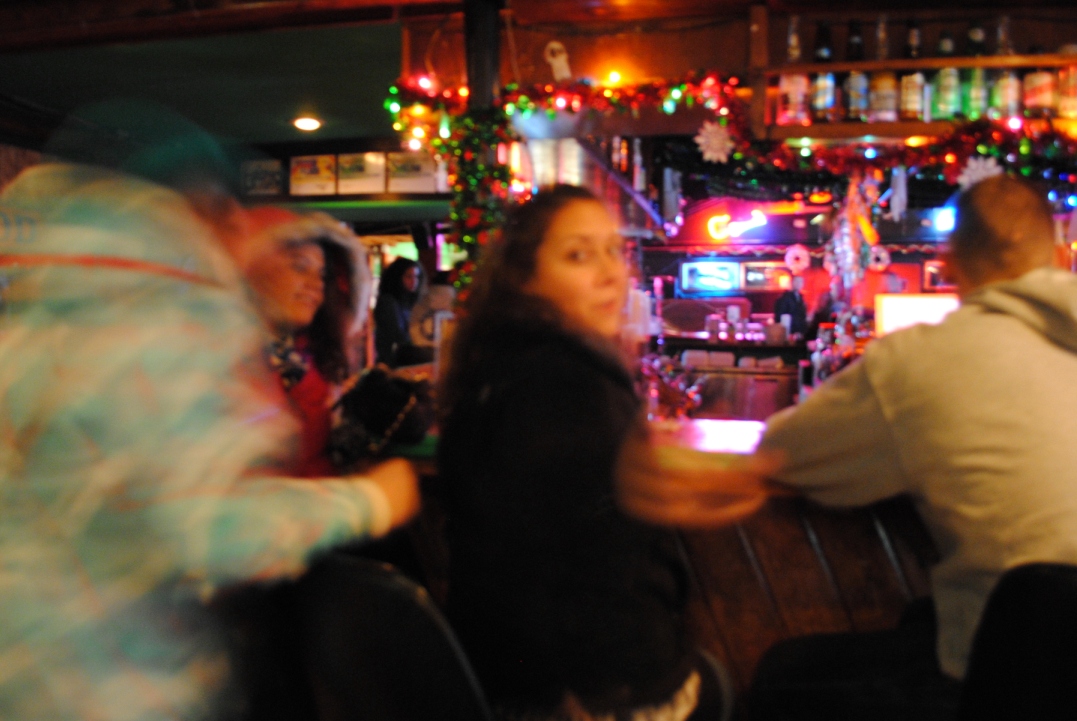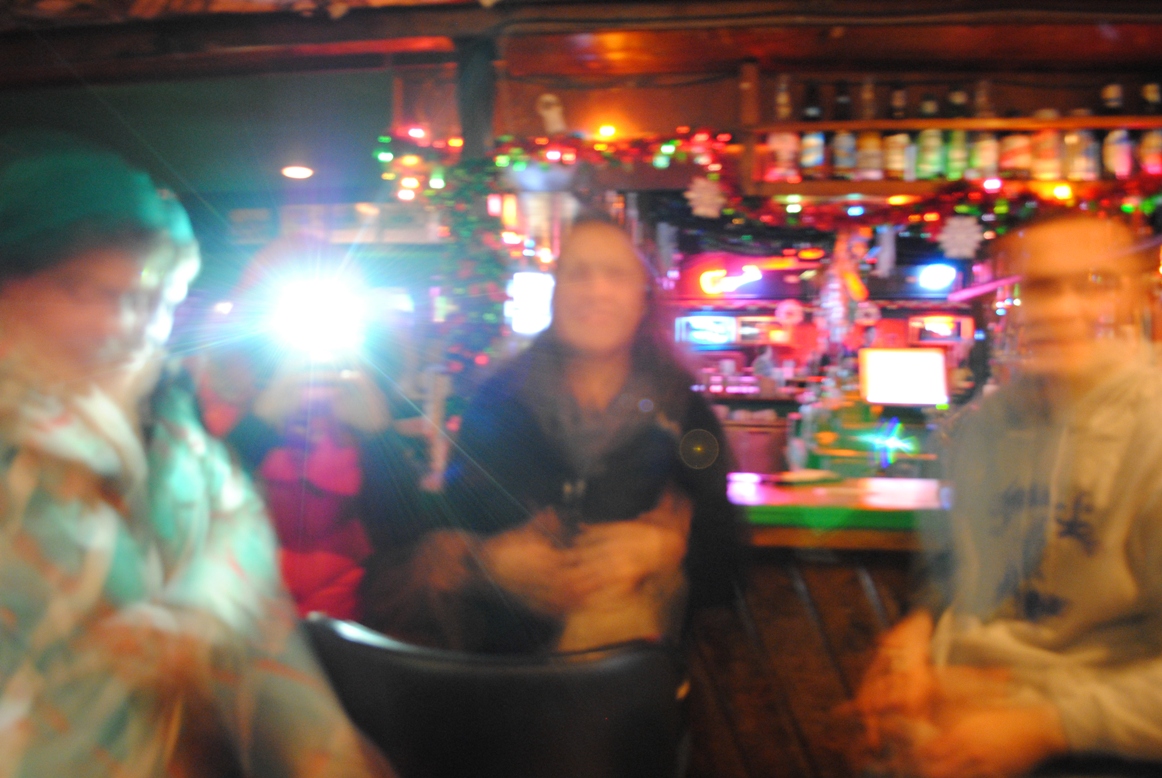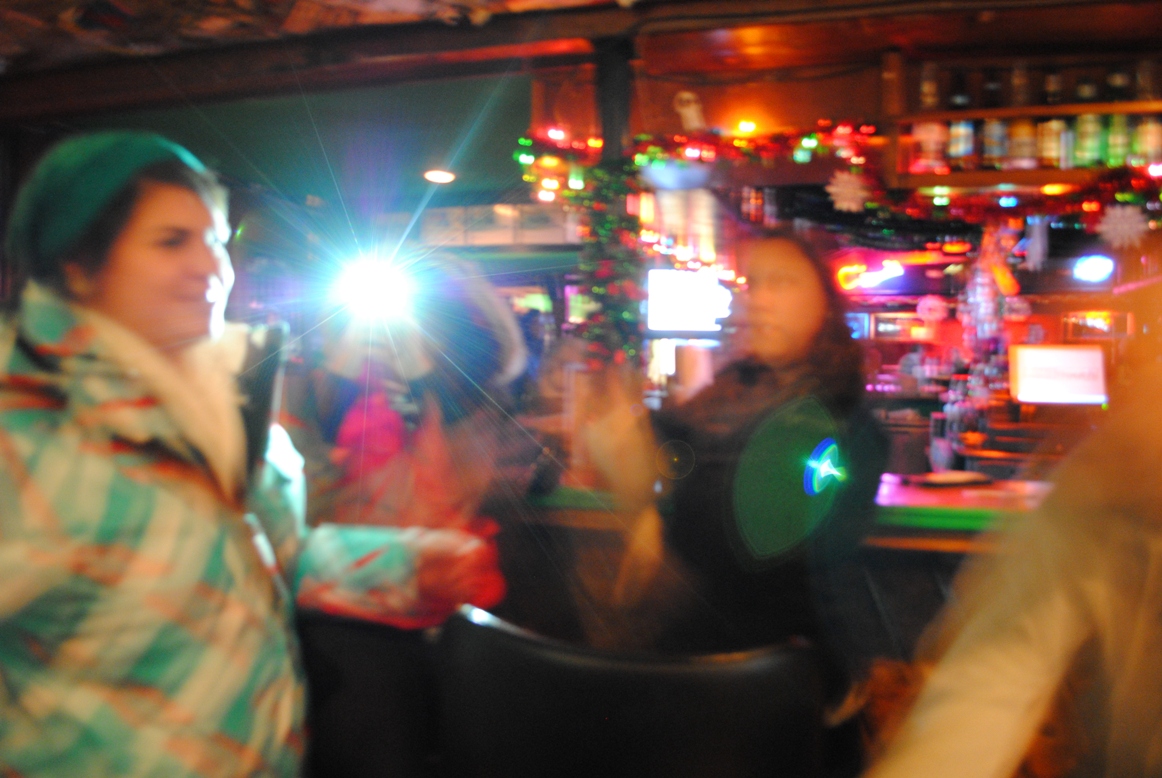 That night we all crashed at the Hawksley's, and ironically Molly and Luke were the only two that had to get up and go to work. The rest of us (Liz, Ali, JC, Chip, Amelia, and I) took a tour of the beach (RCB) and then had an indulgent breakfast/lunch at Chen's. First thing first, checking out the destruction from Hurricane Sandy…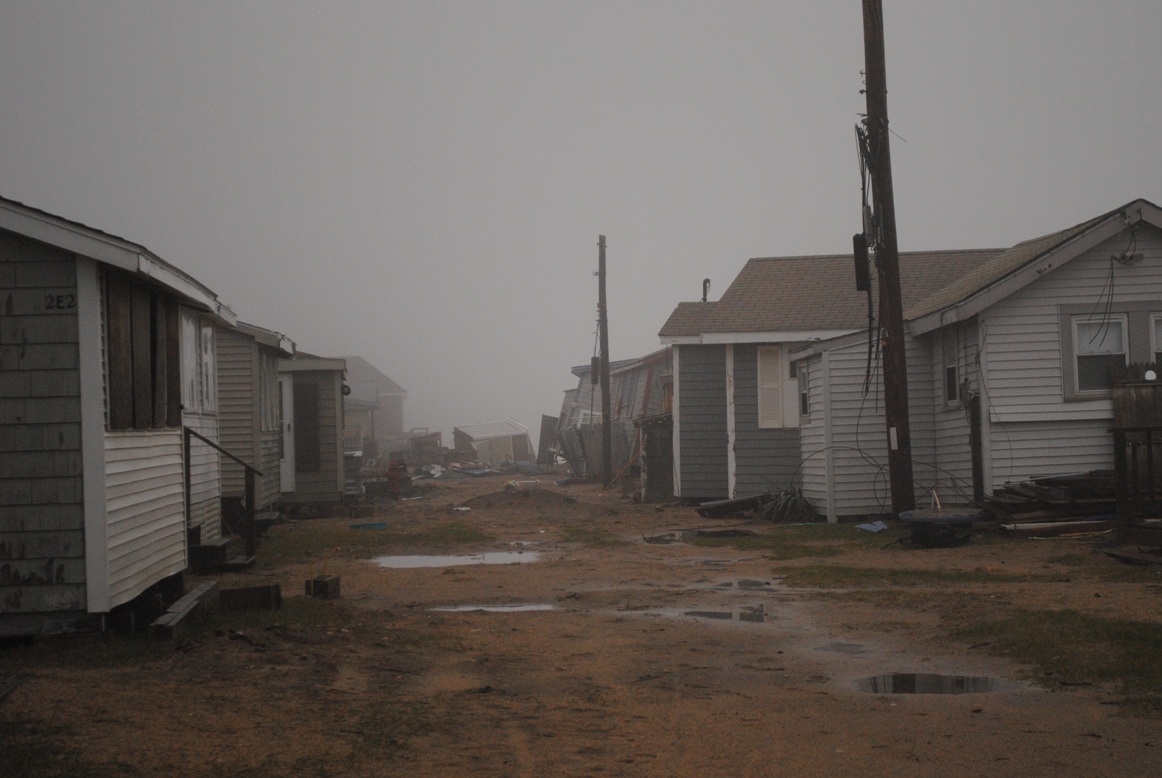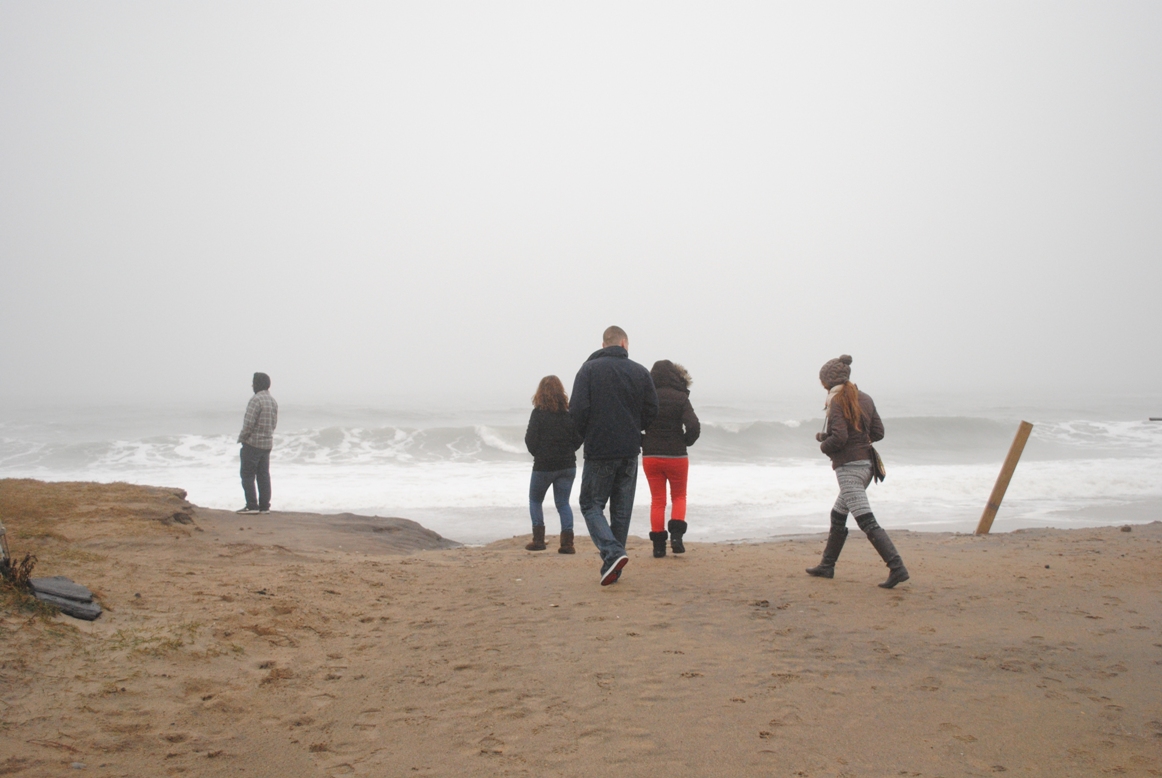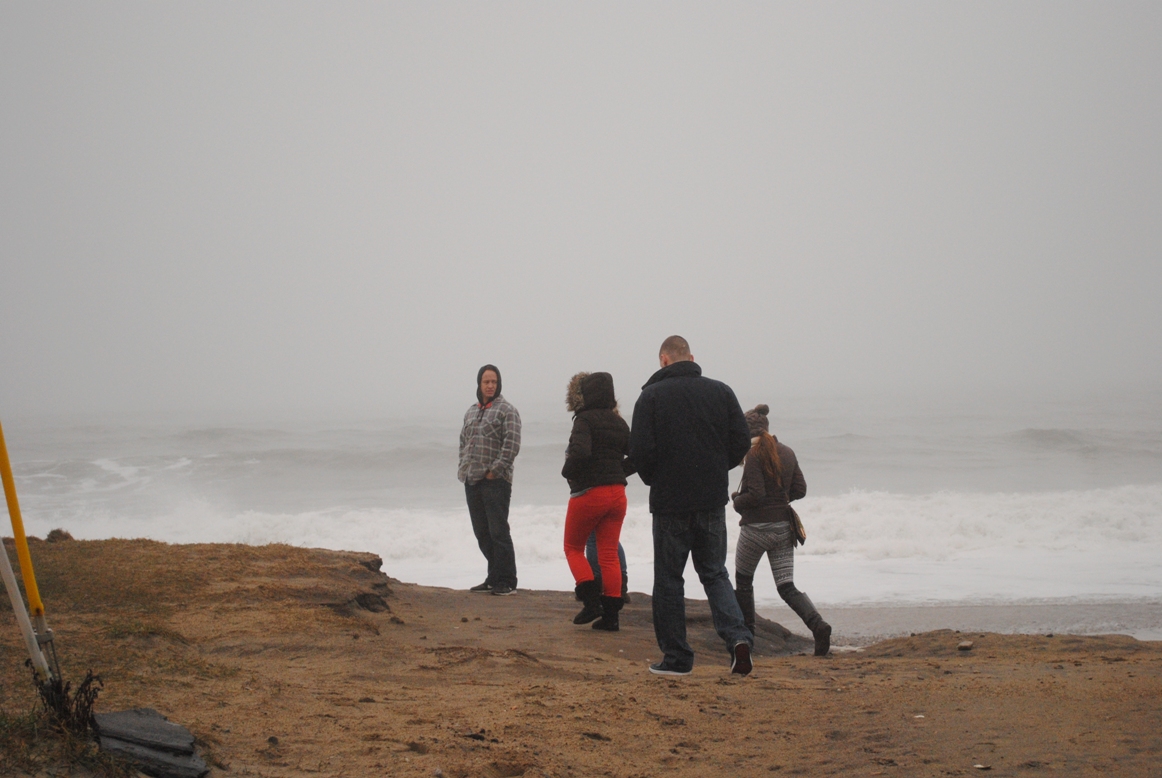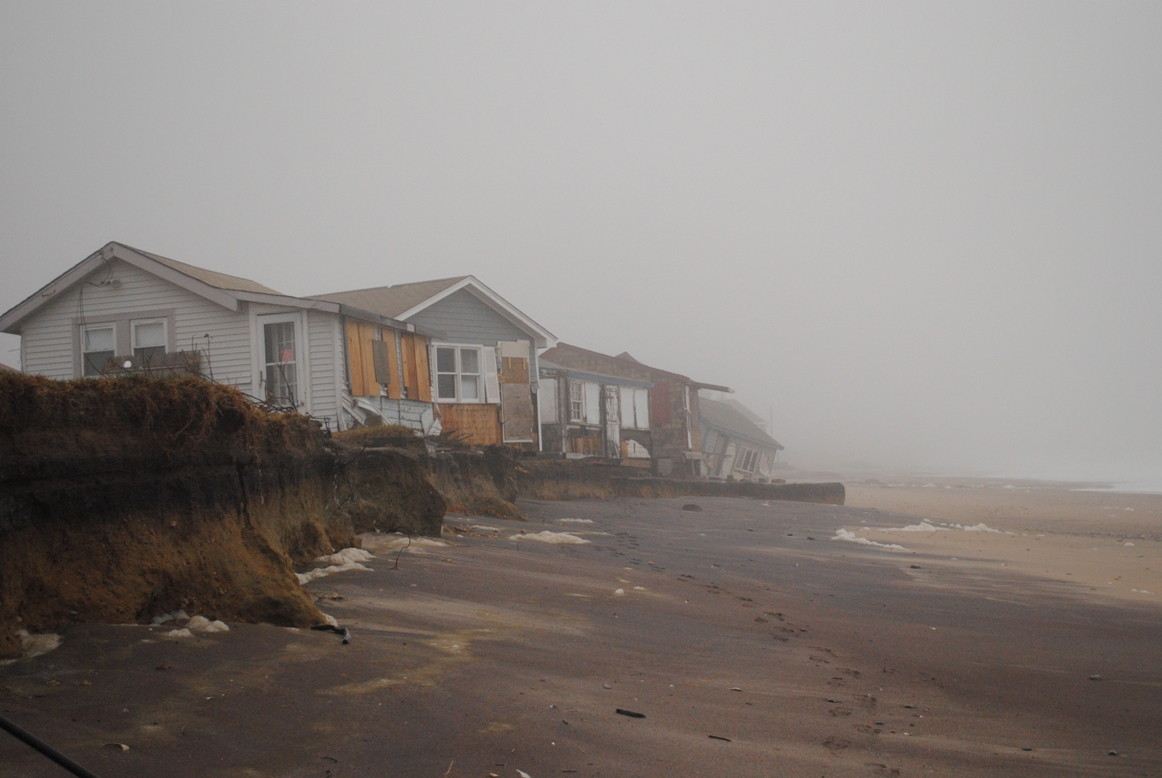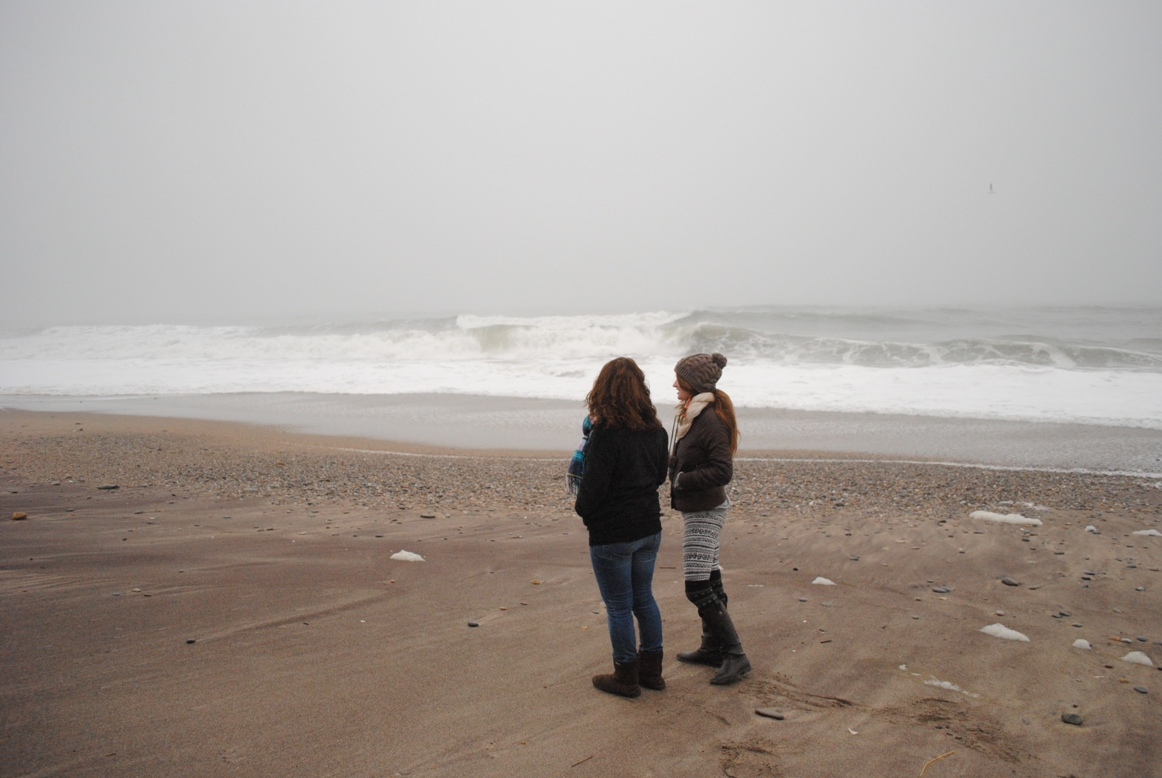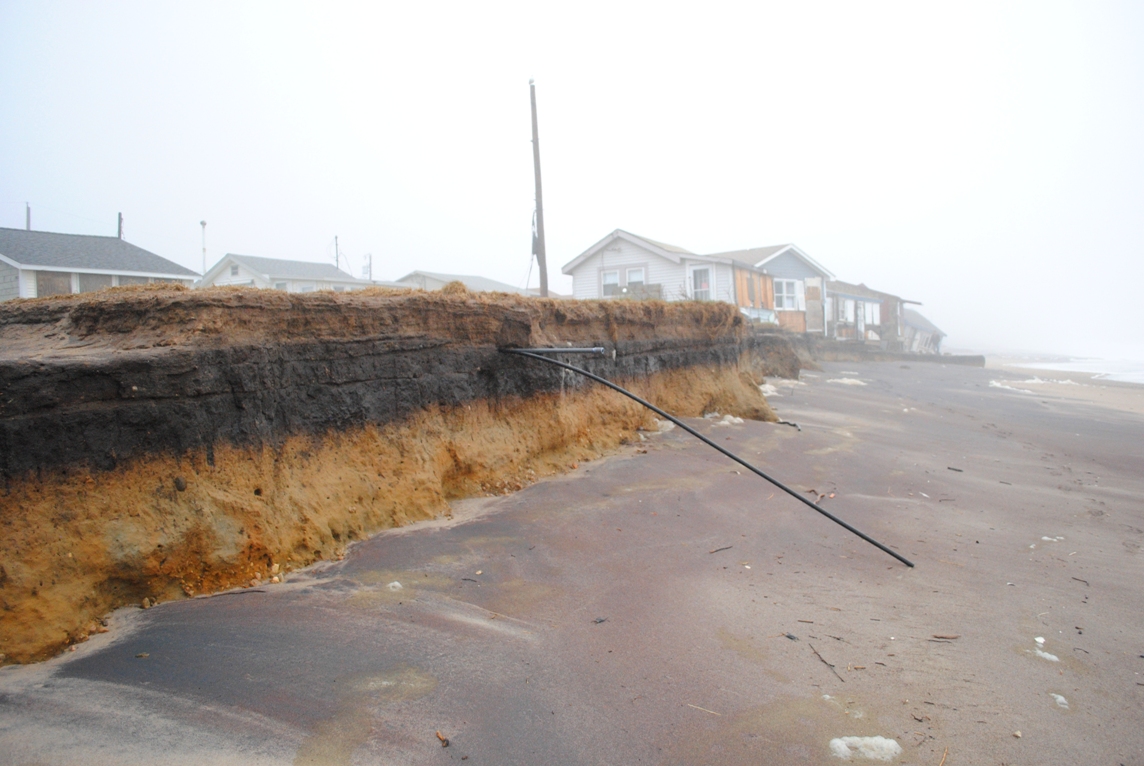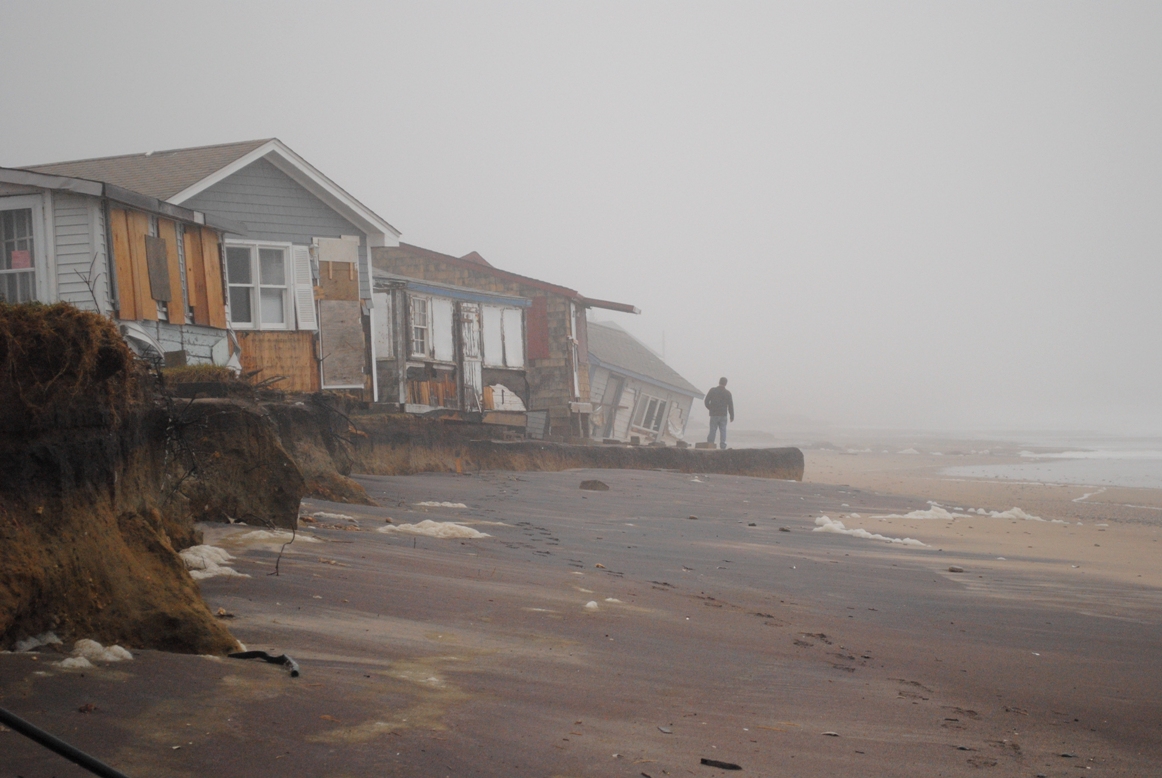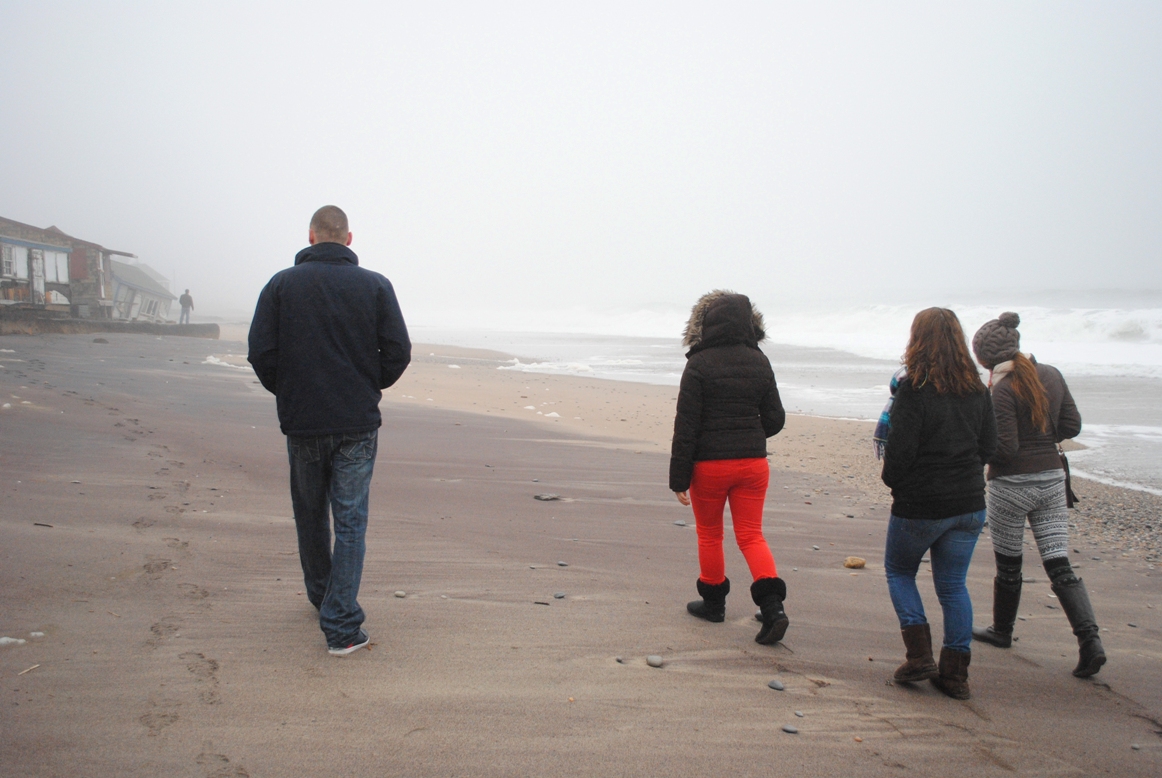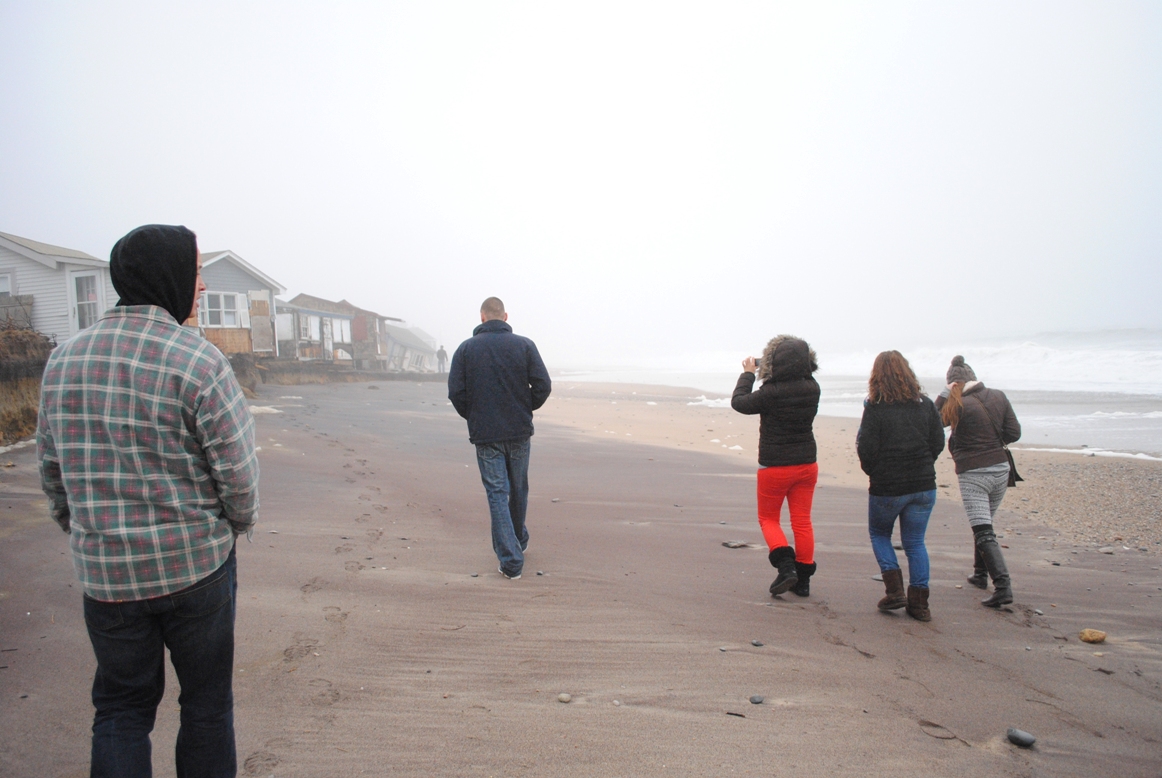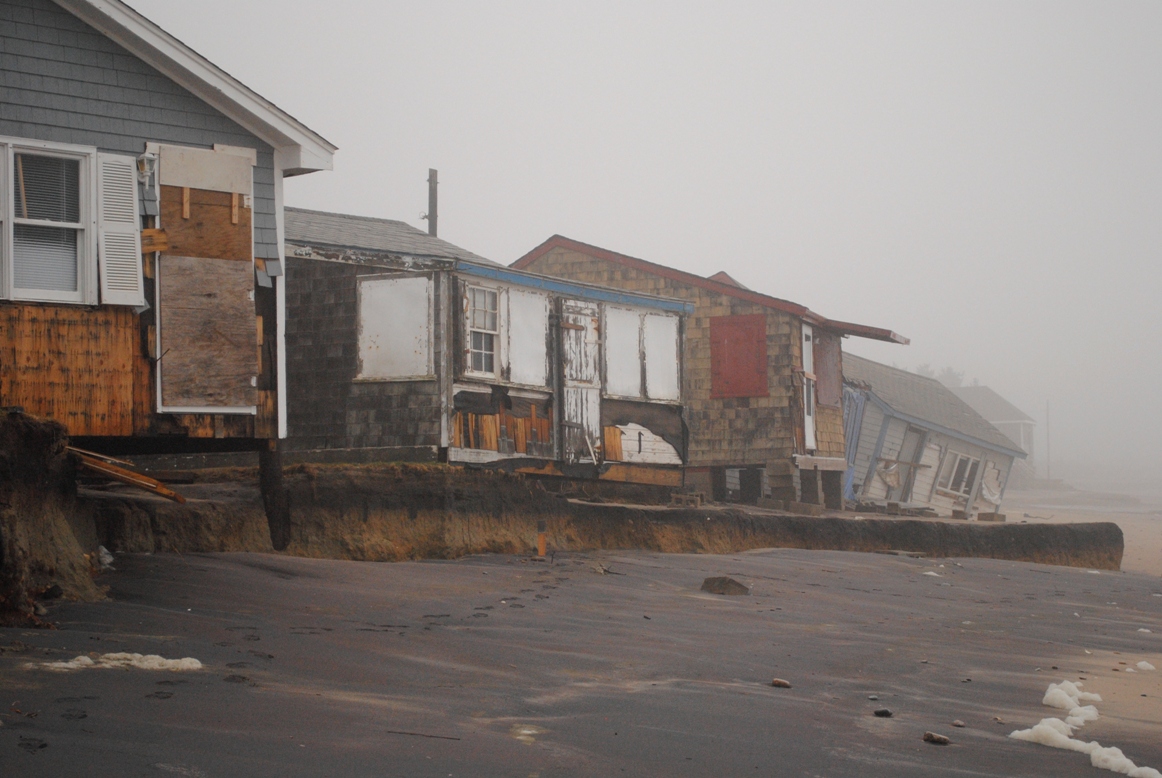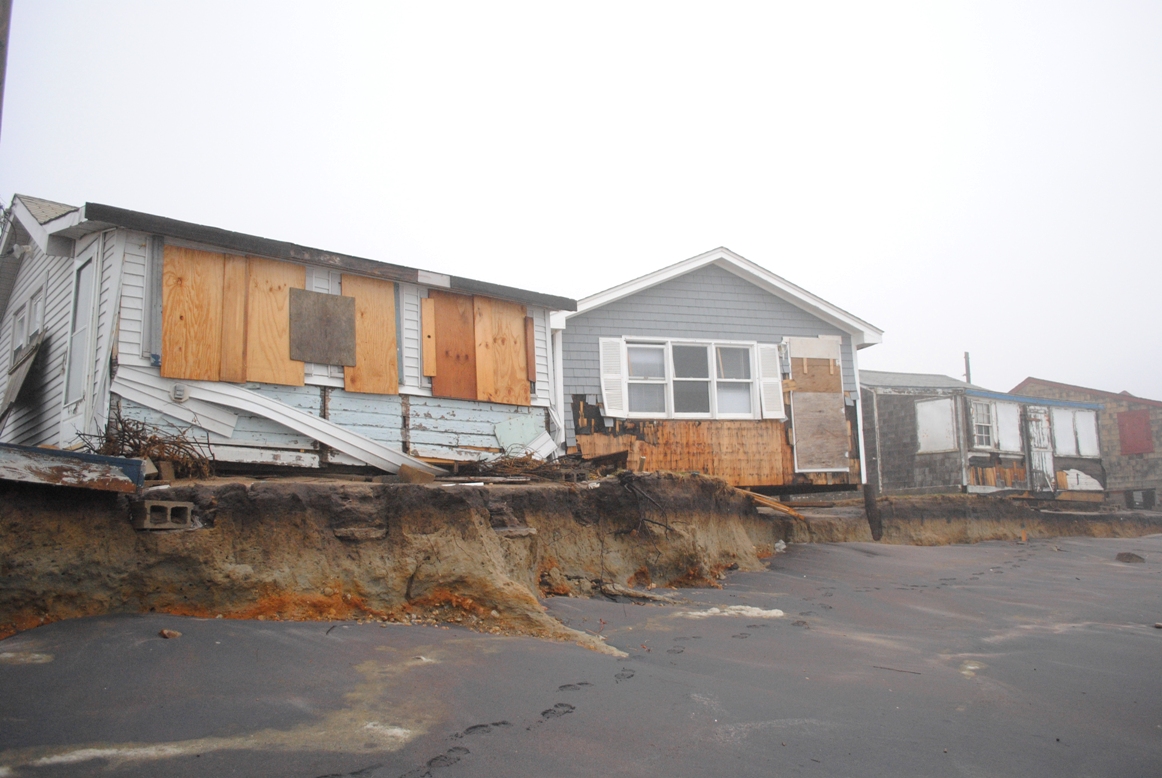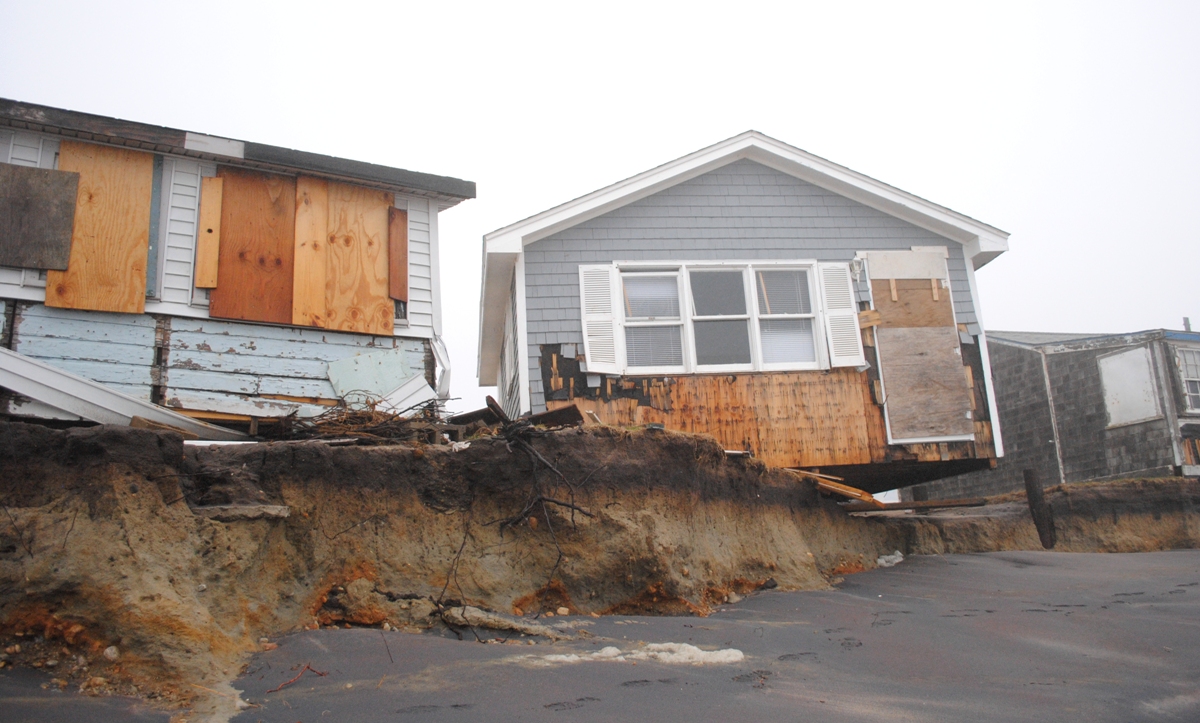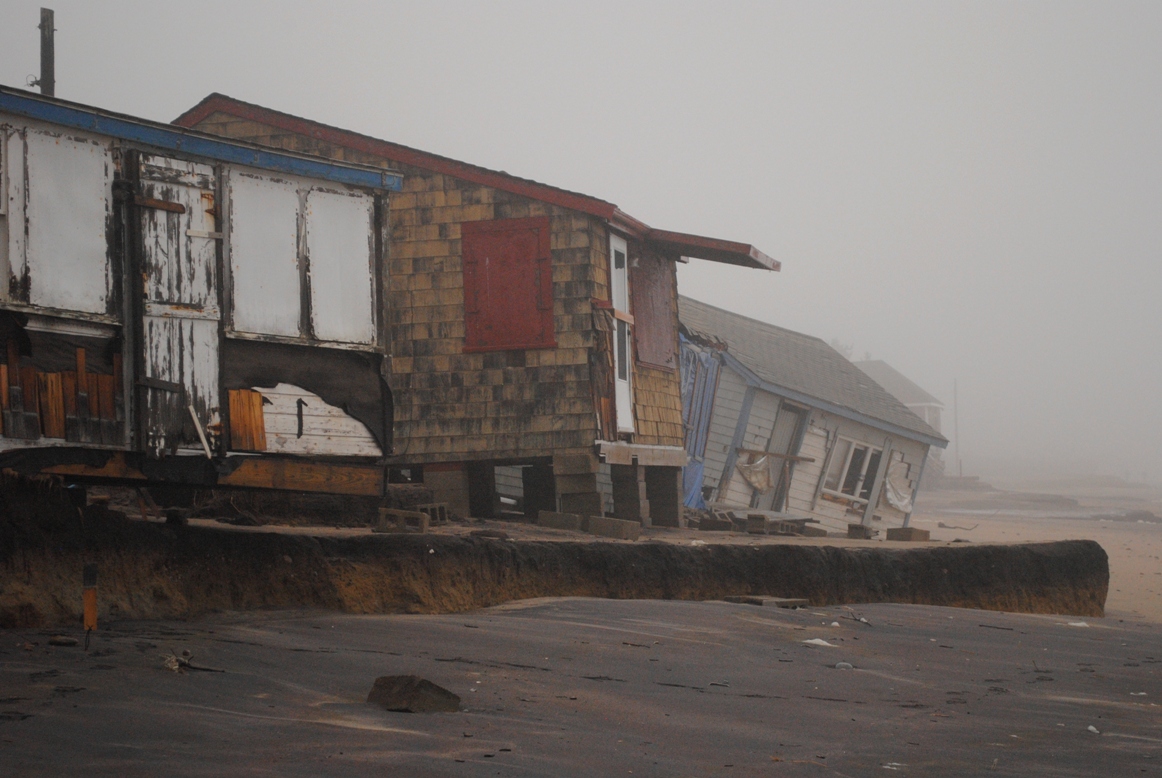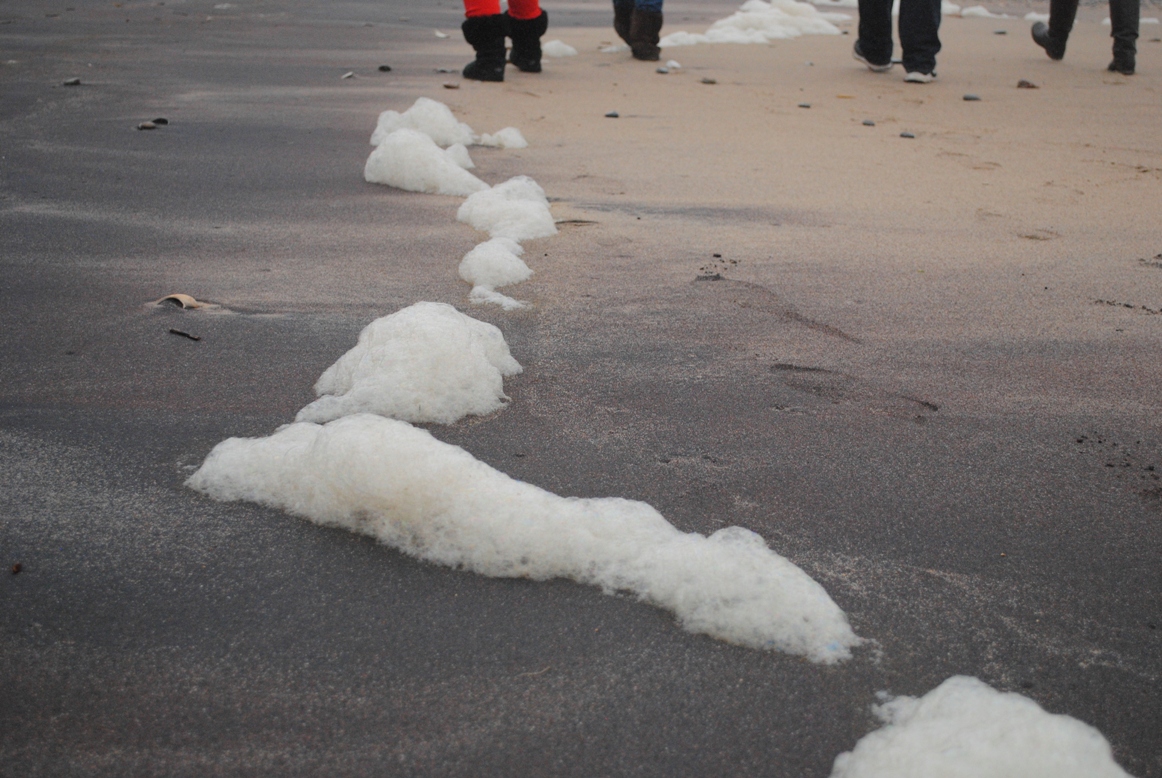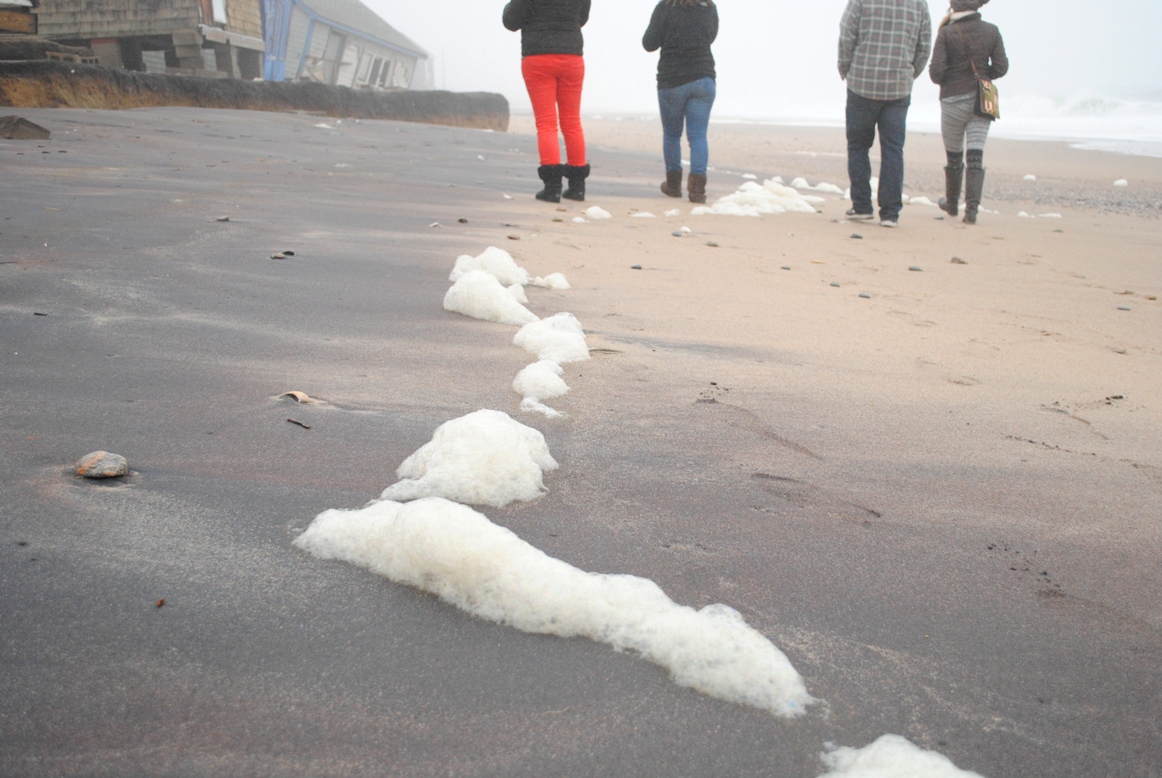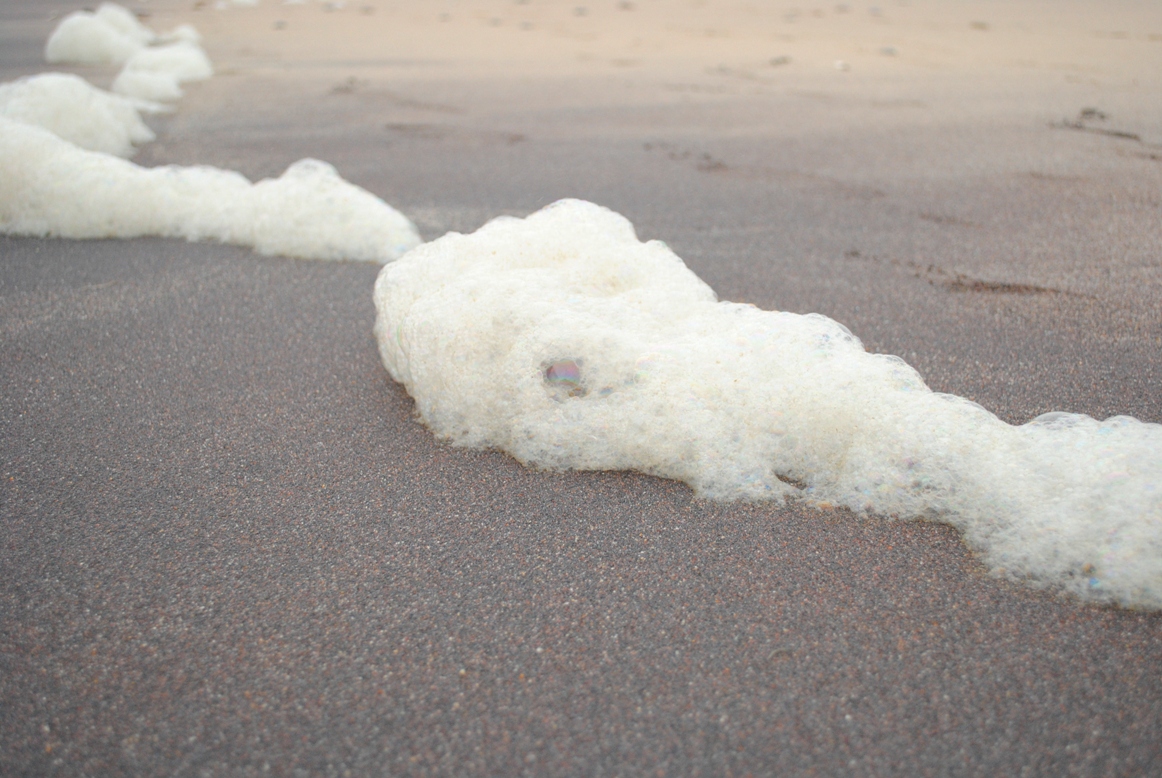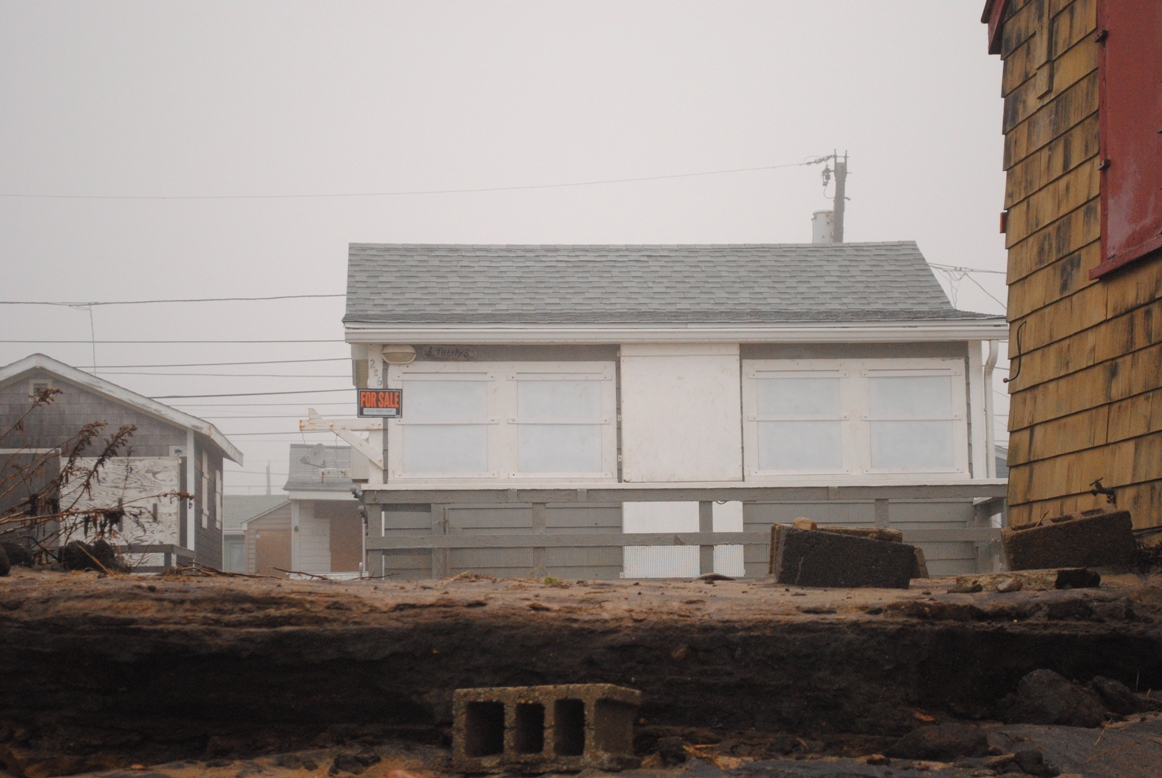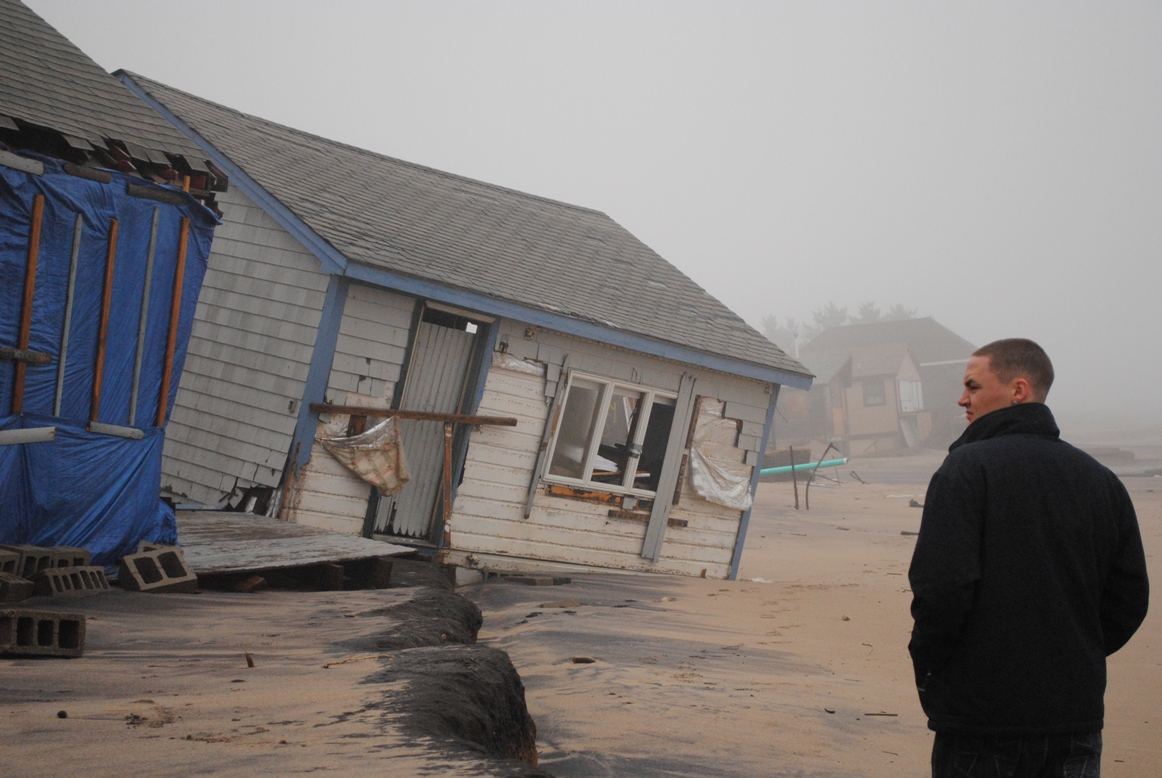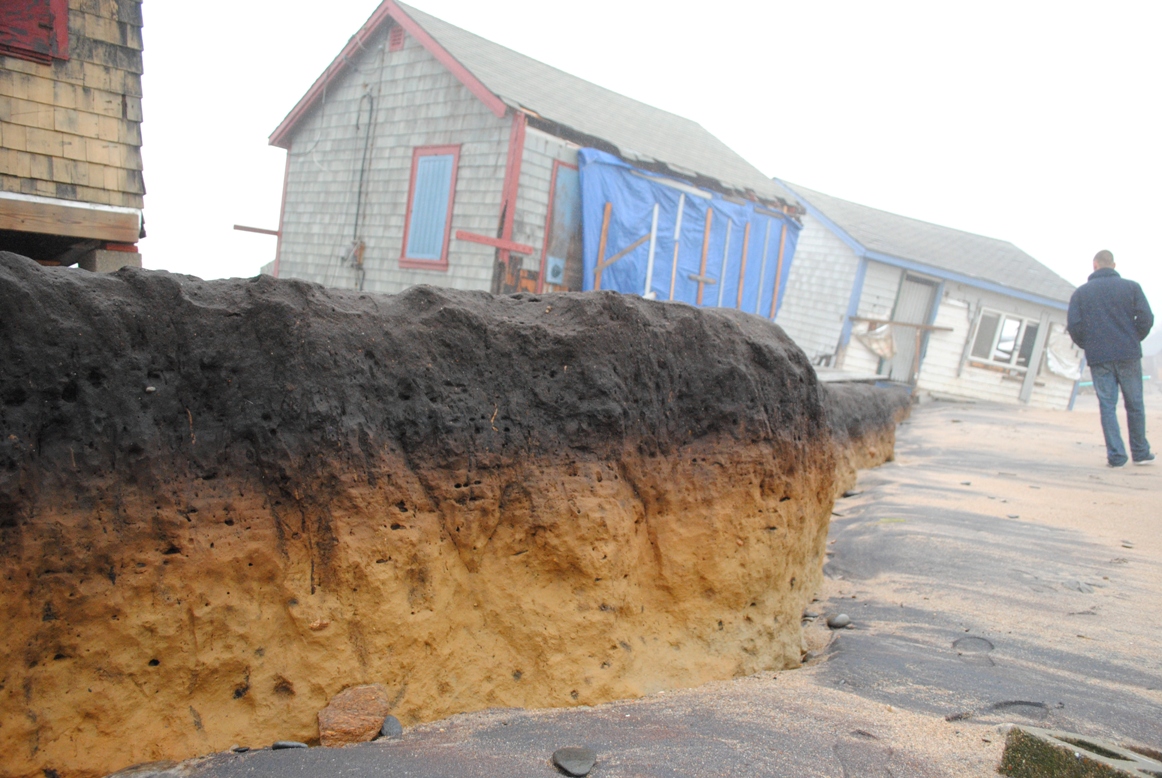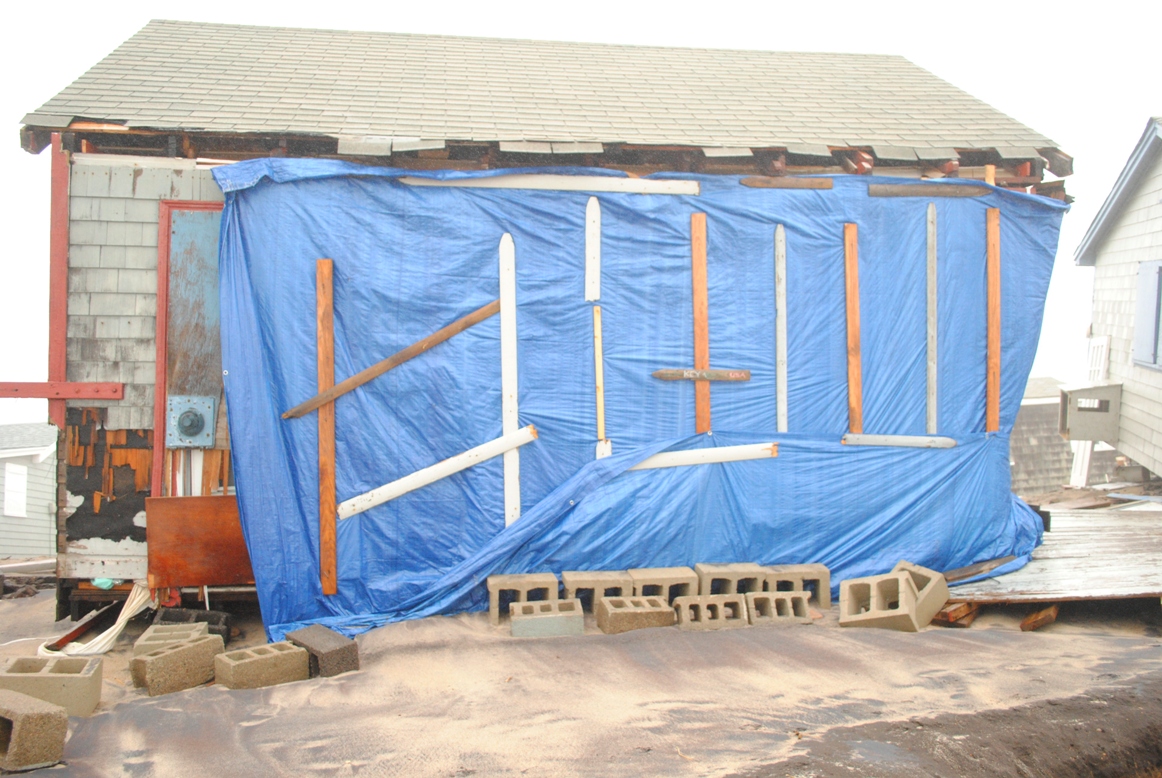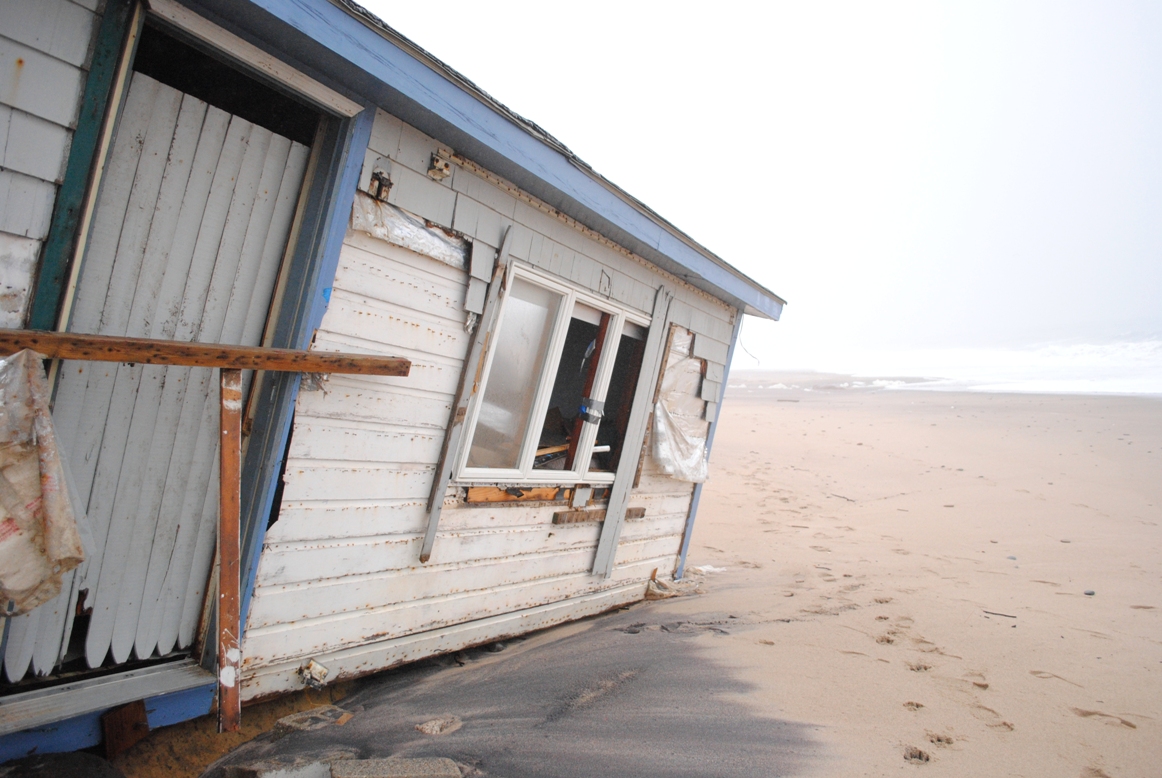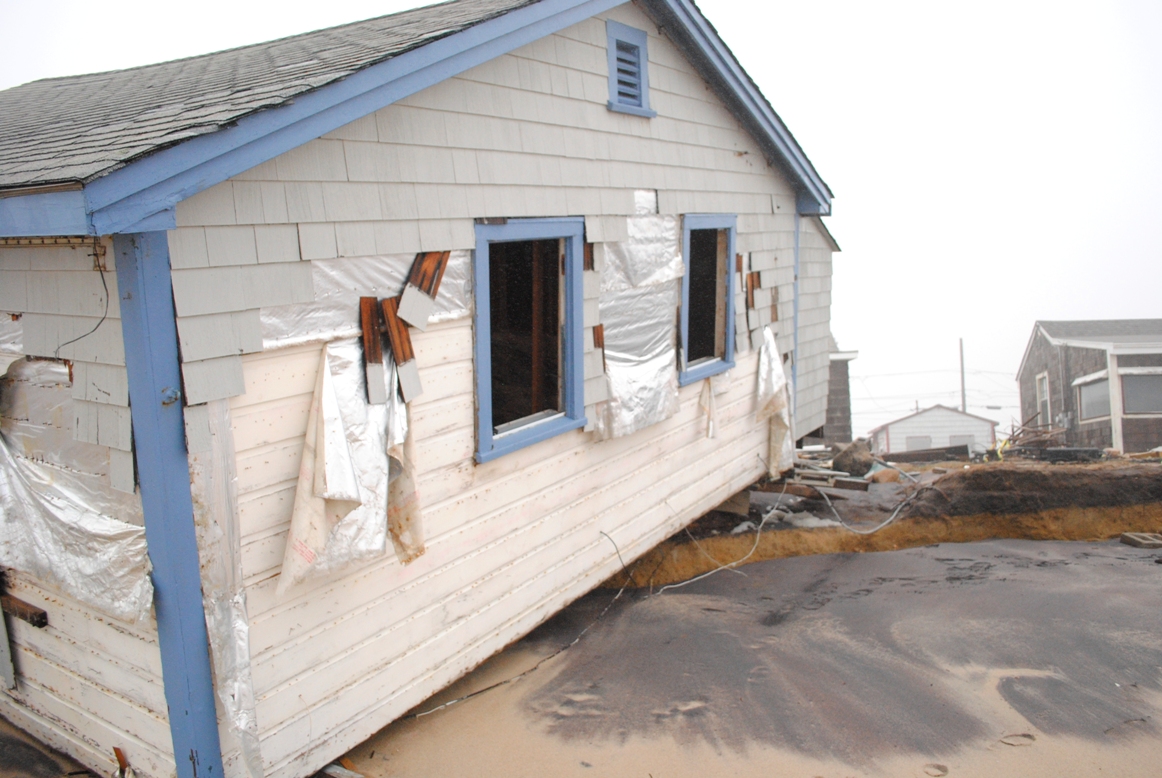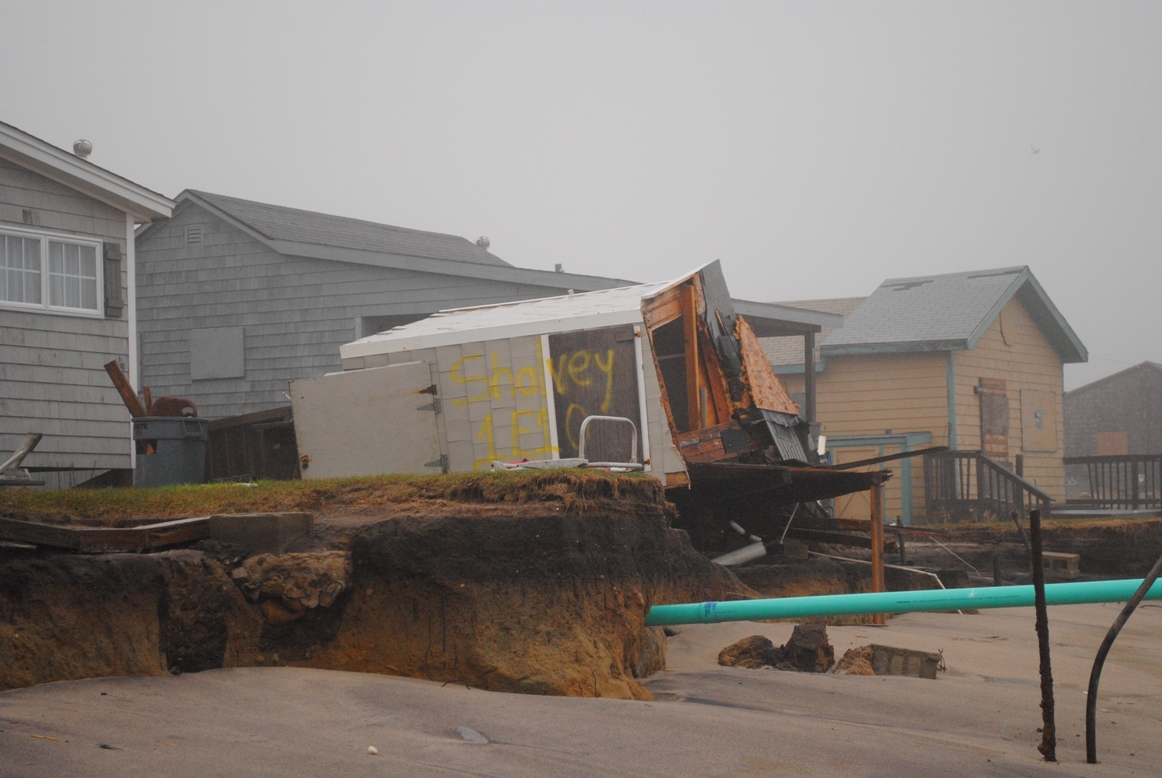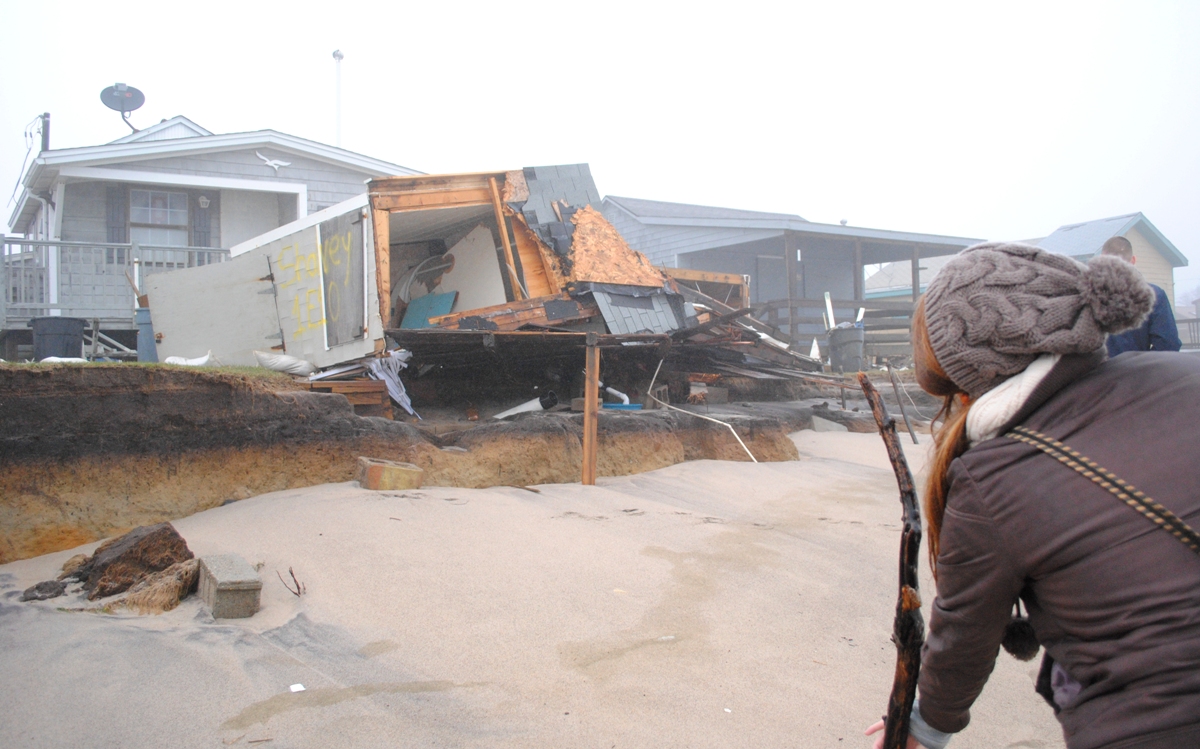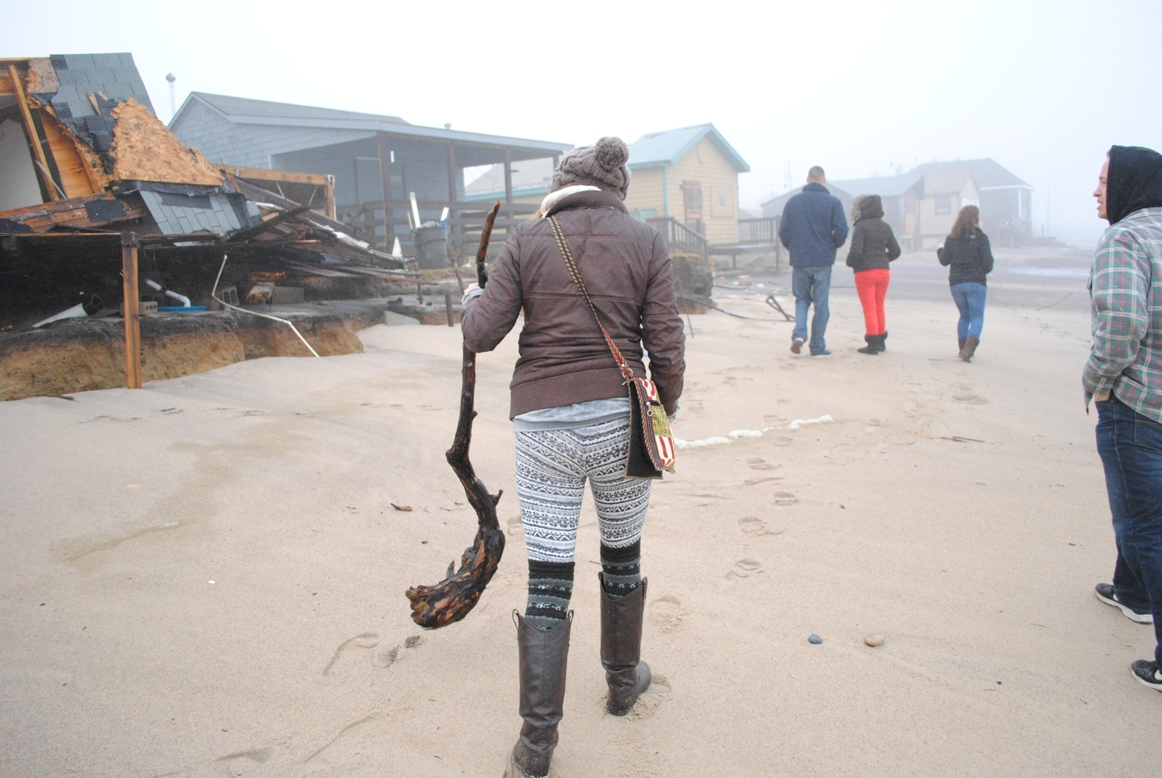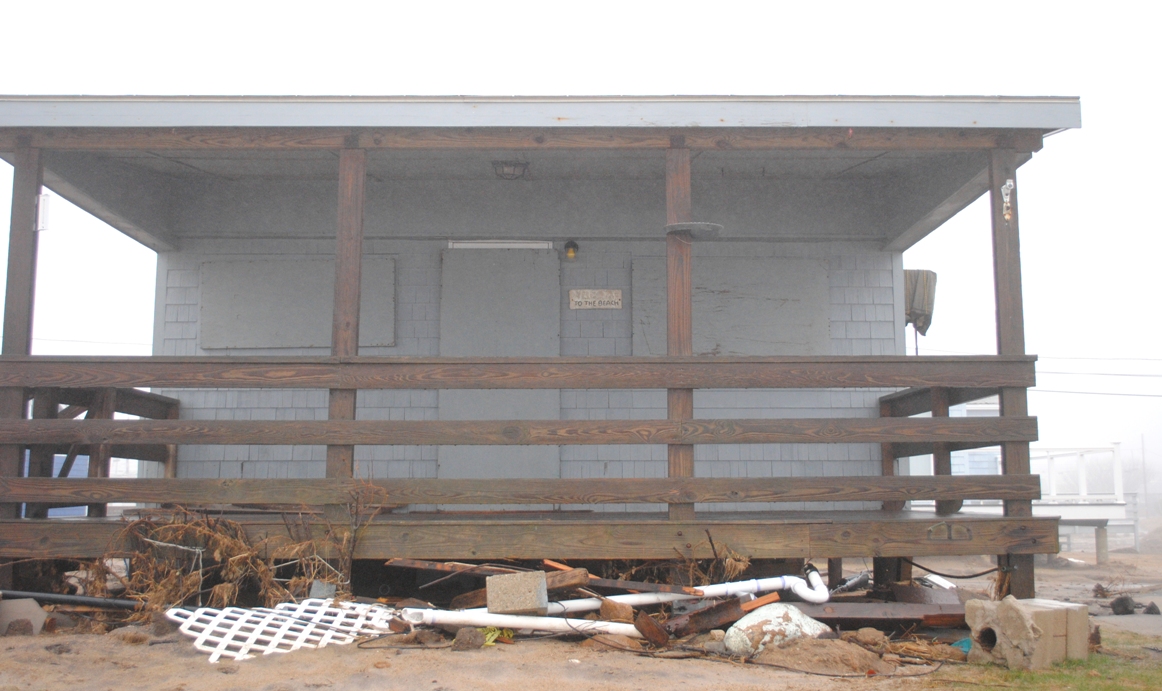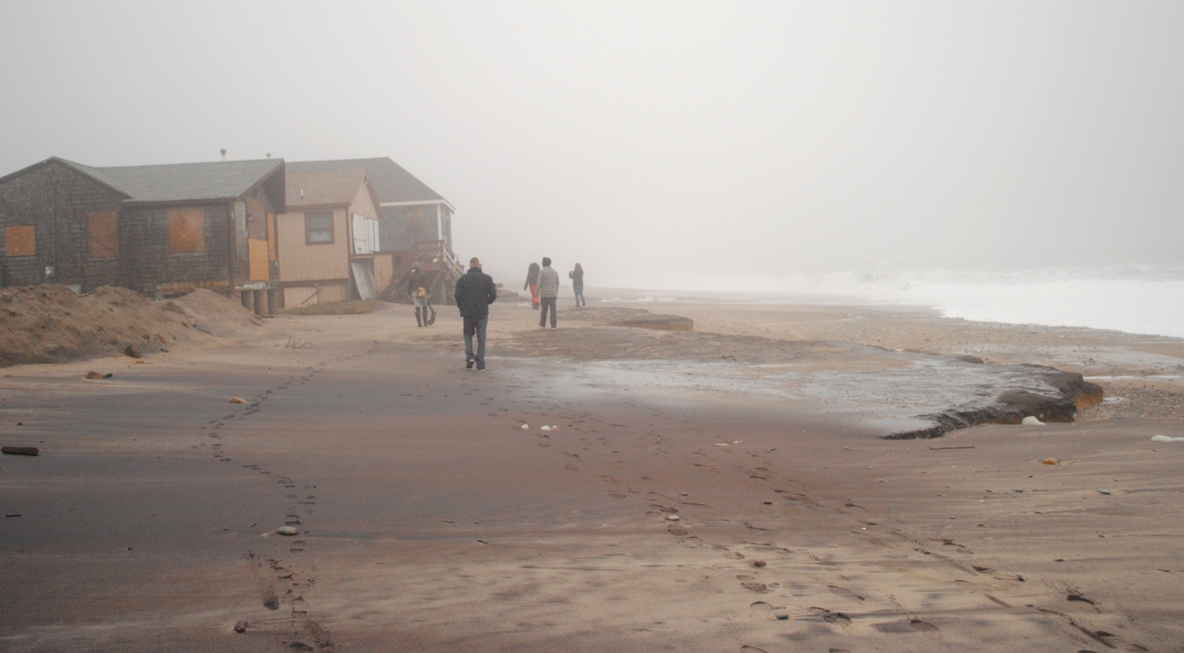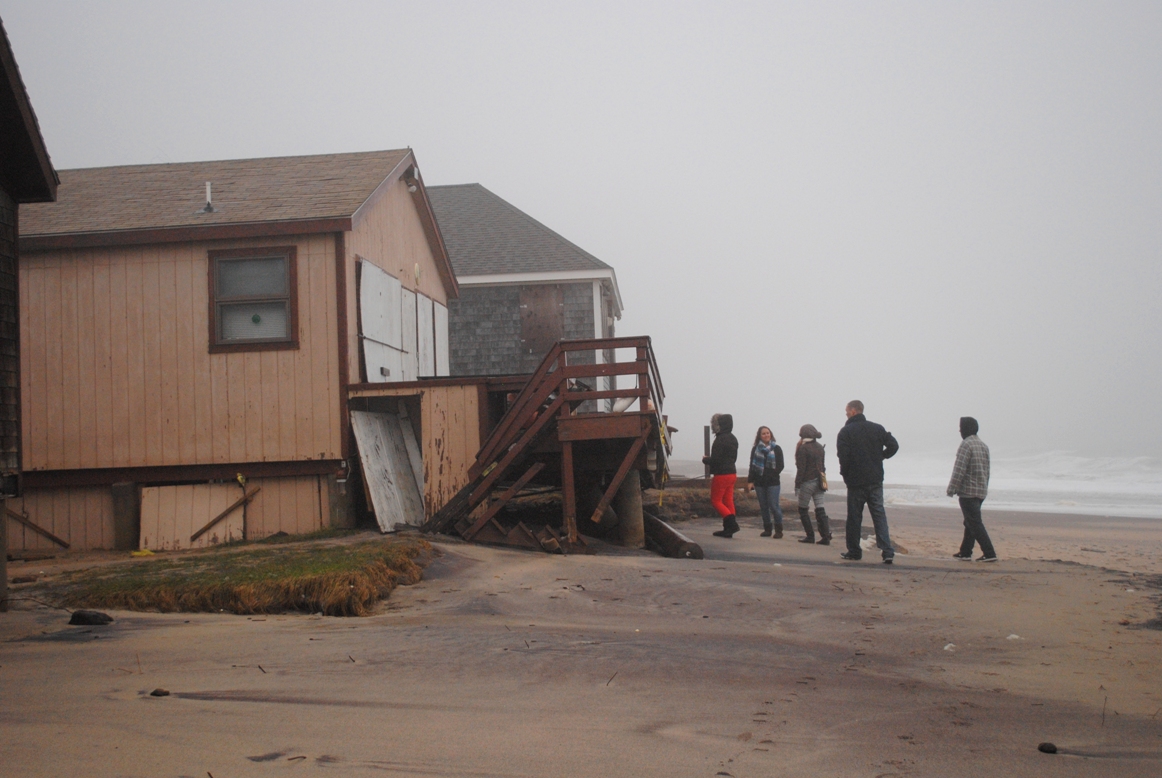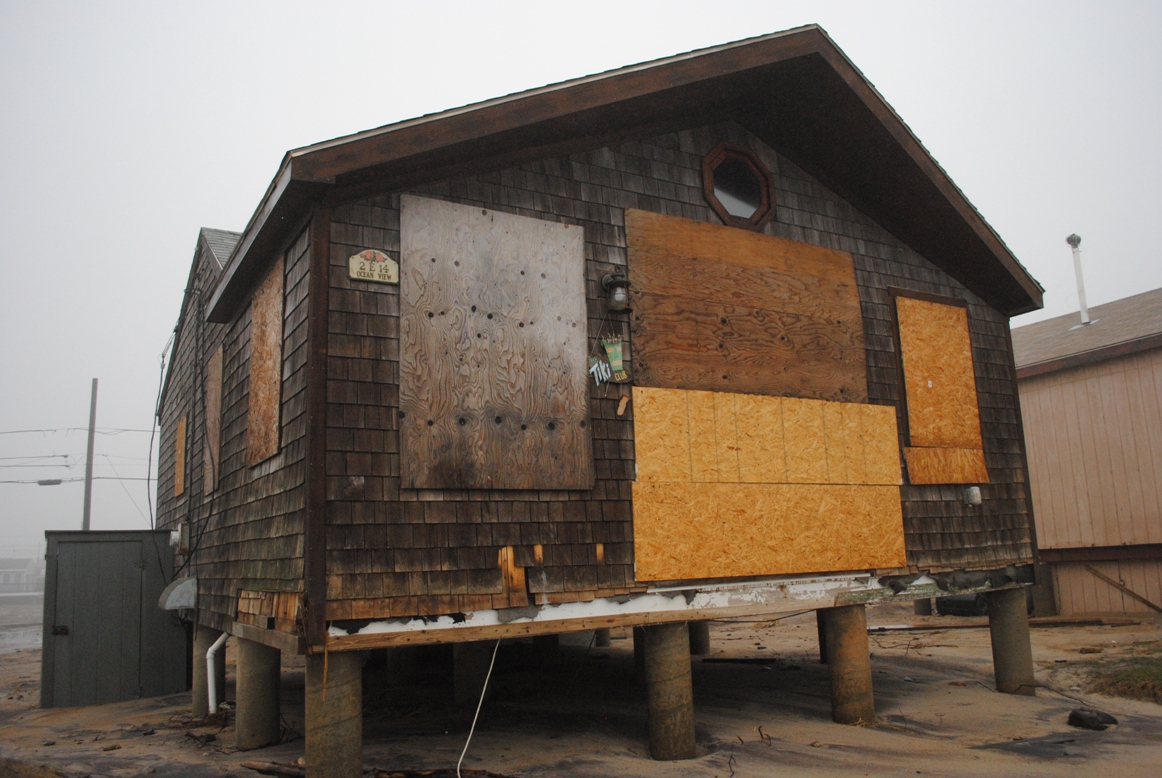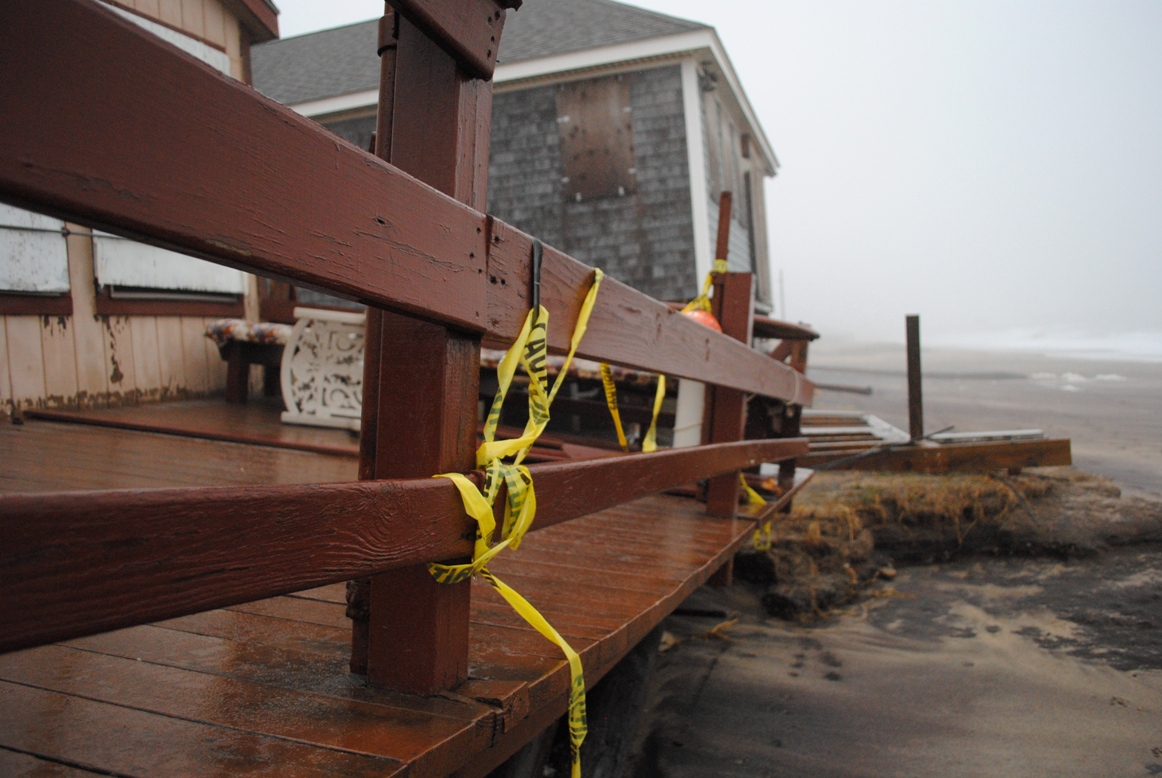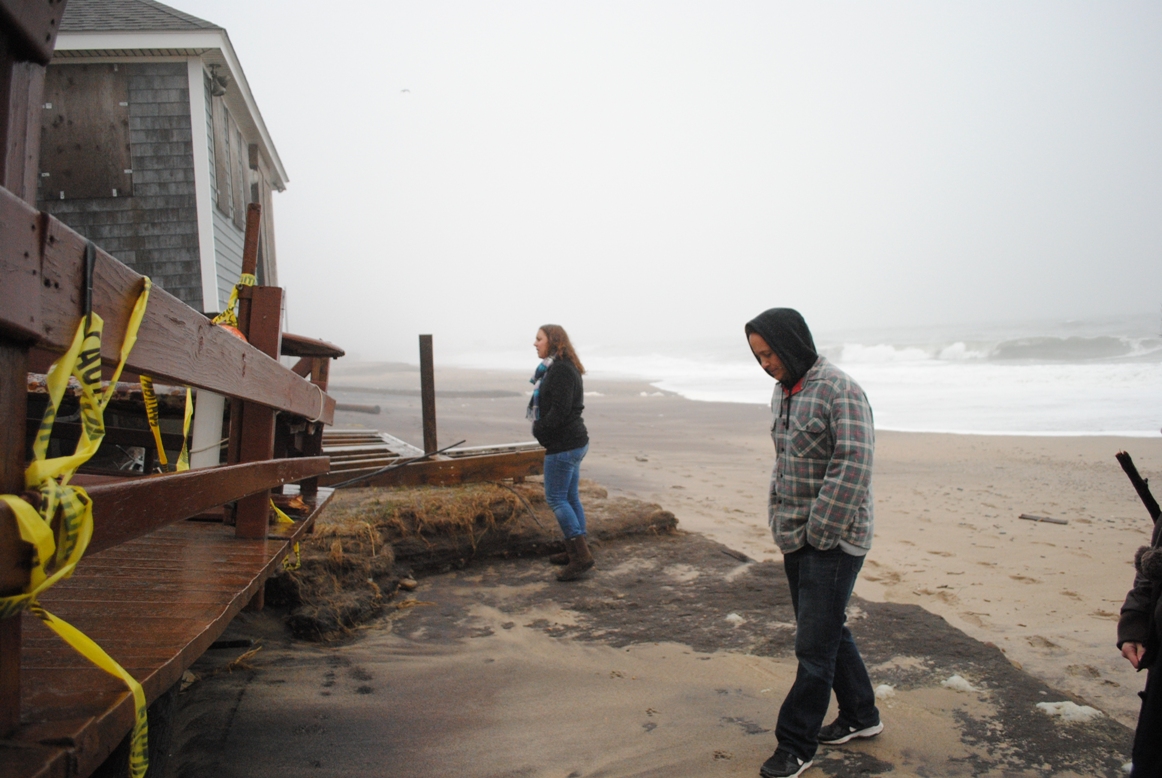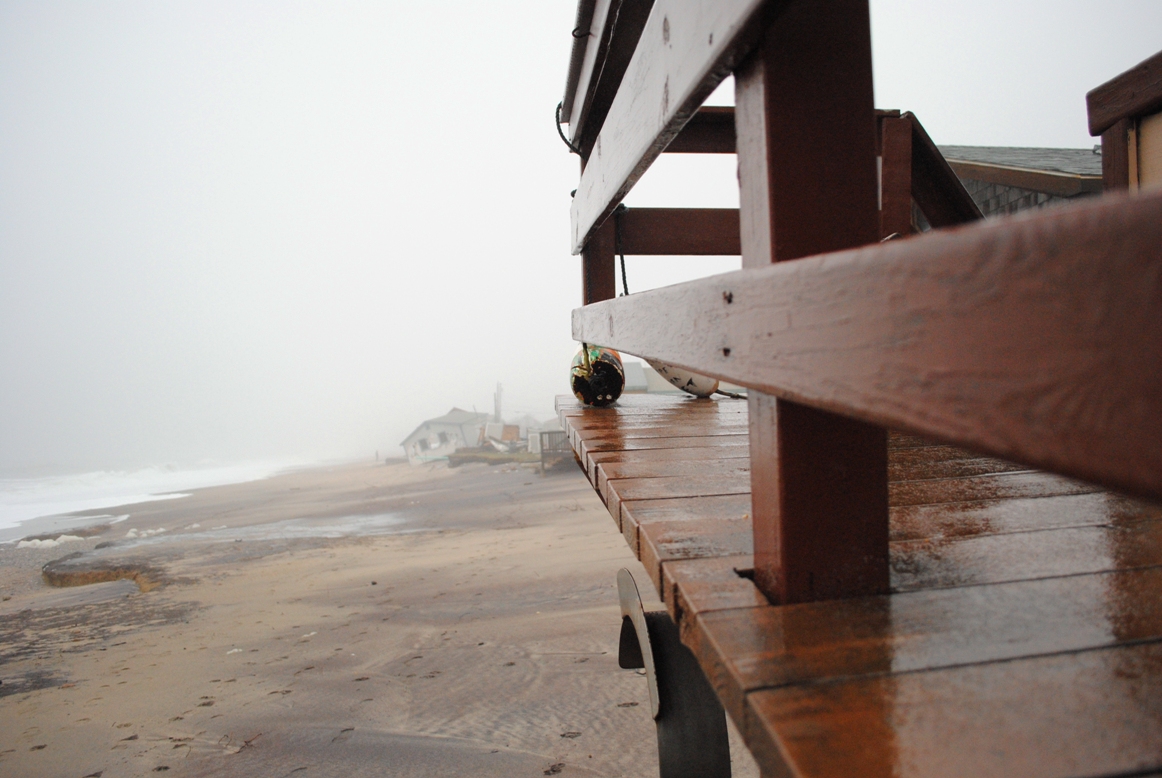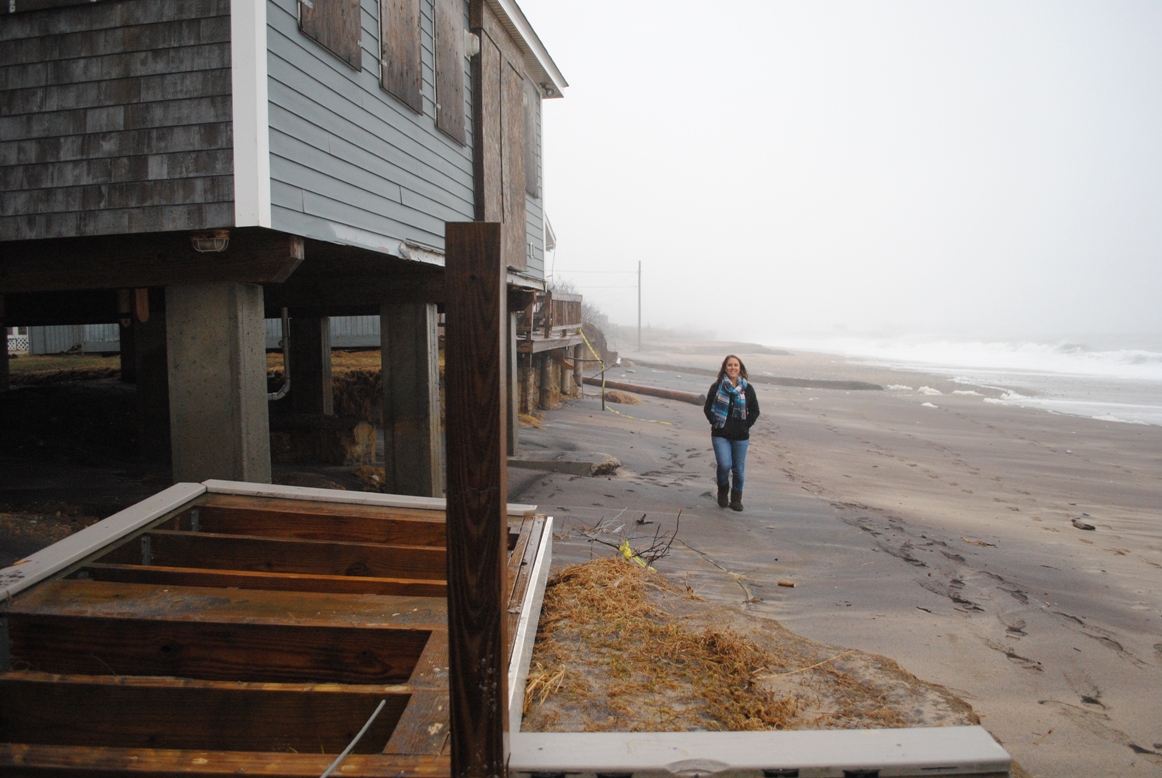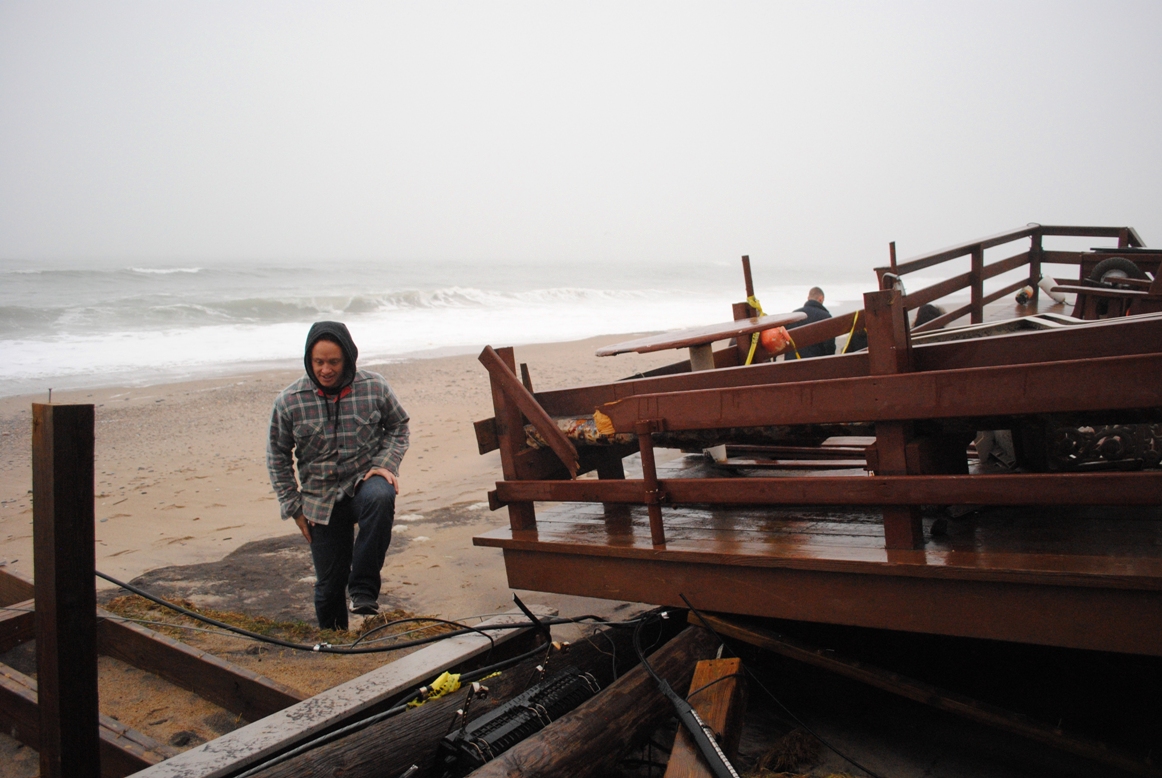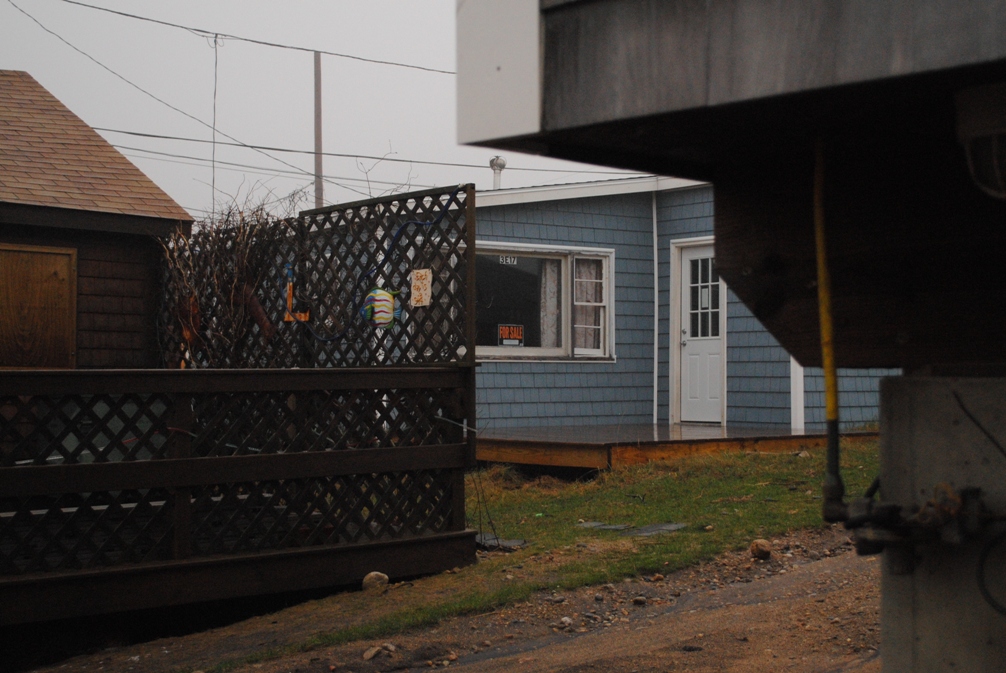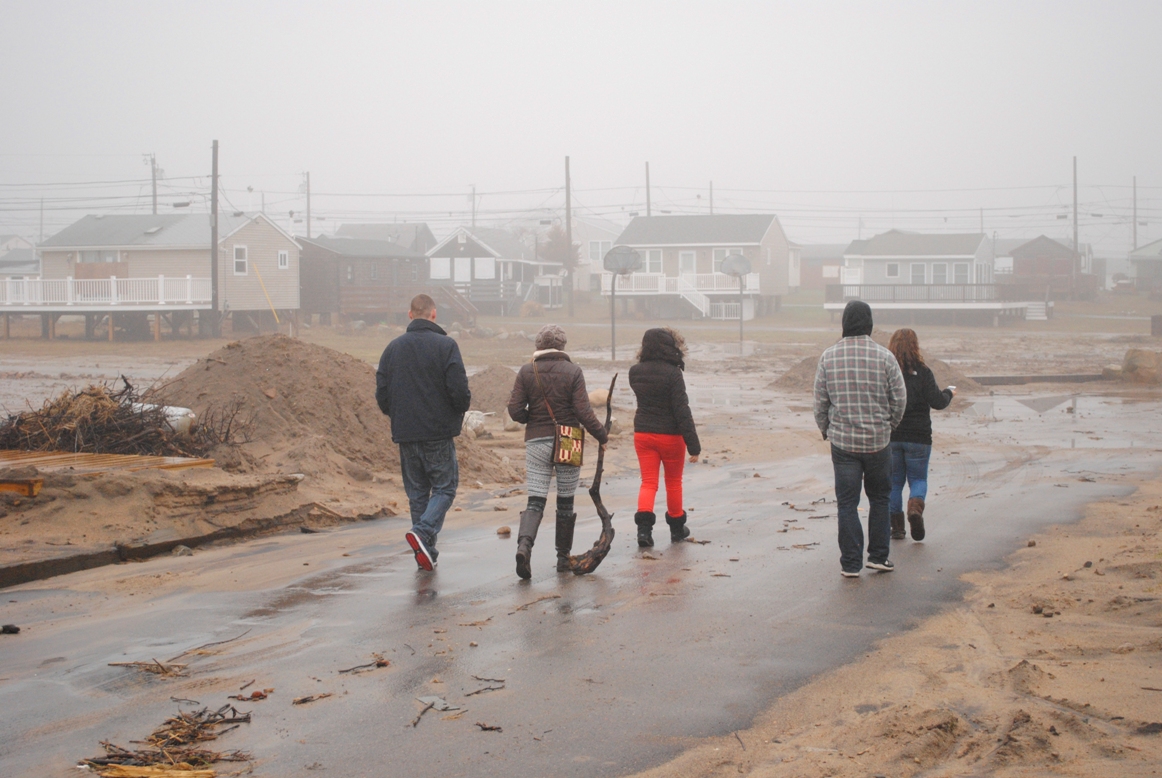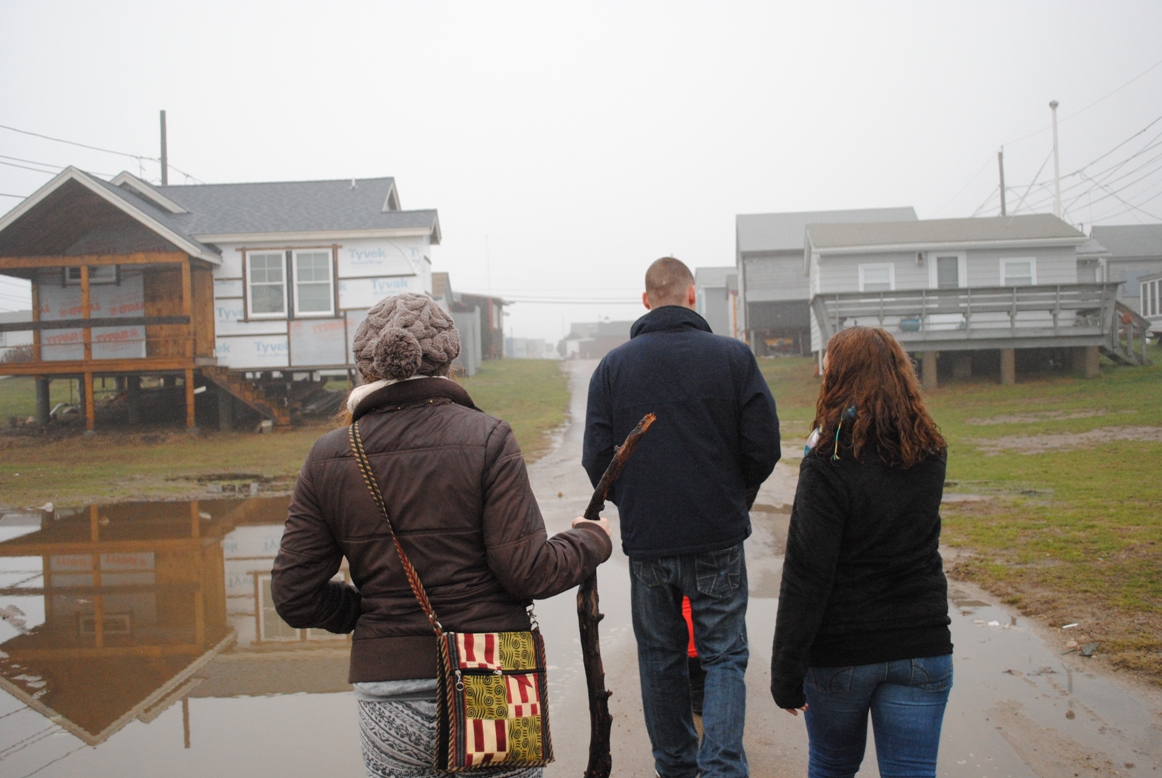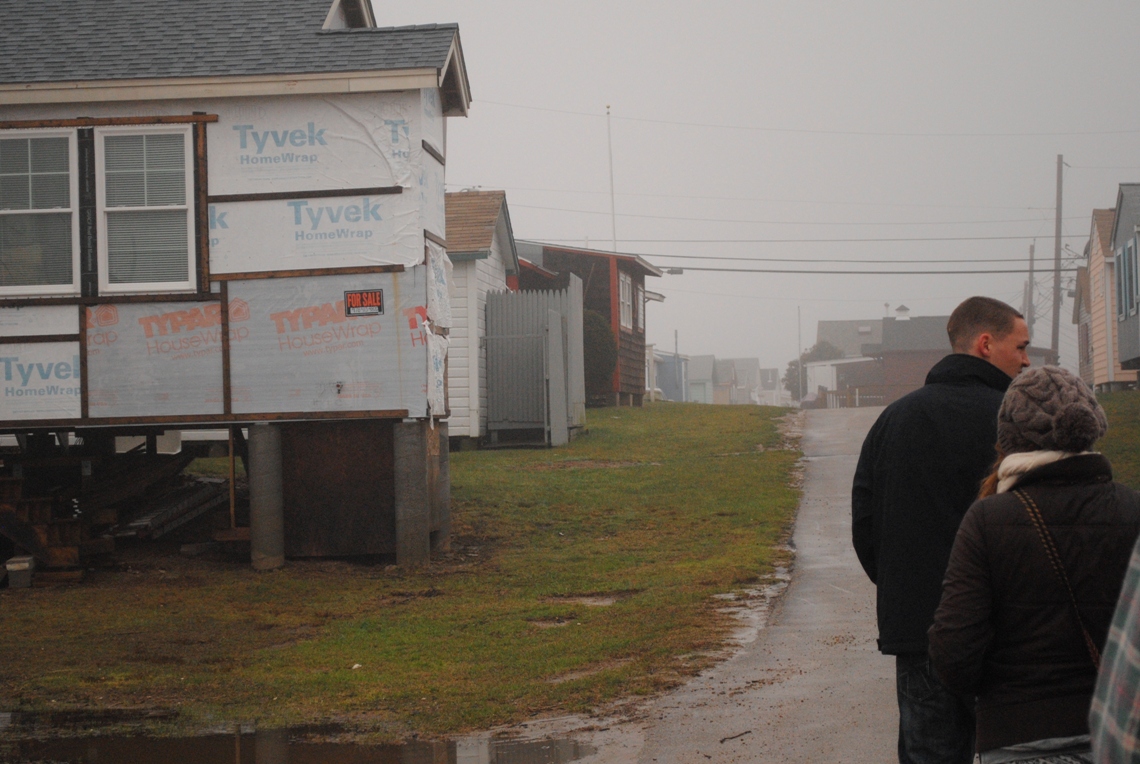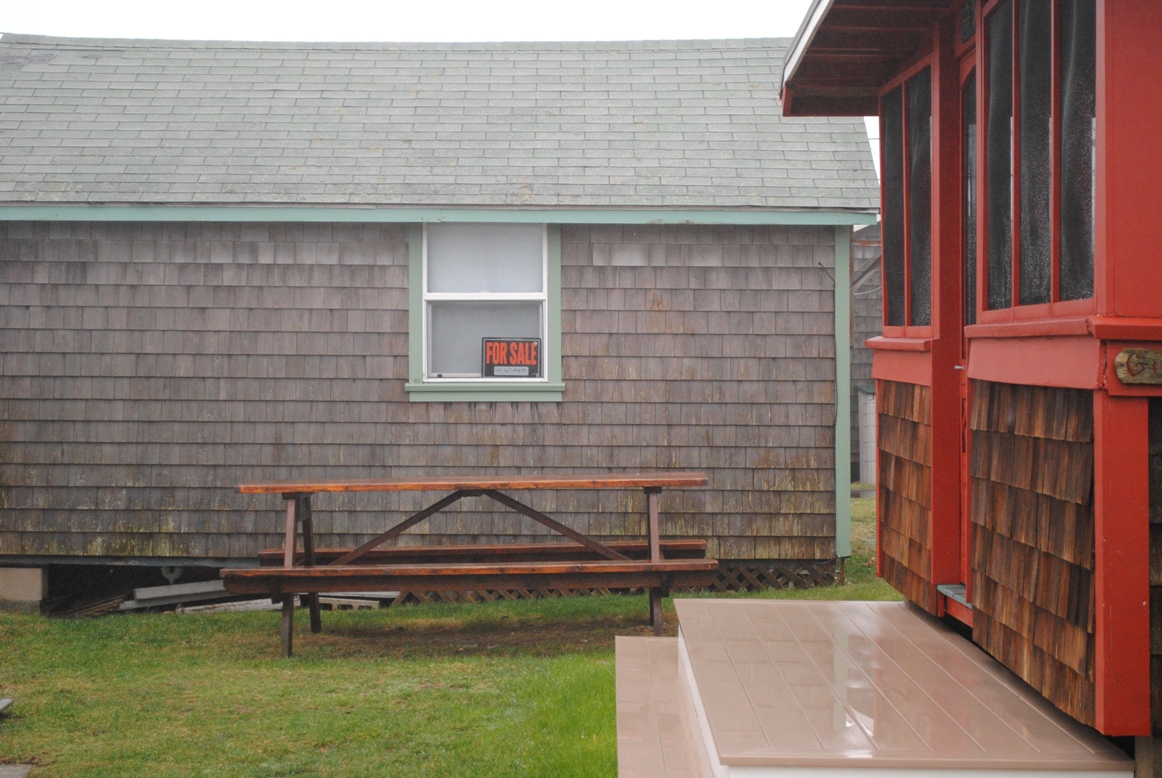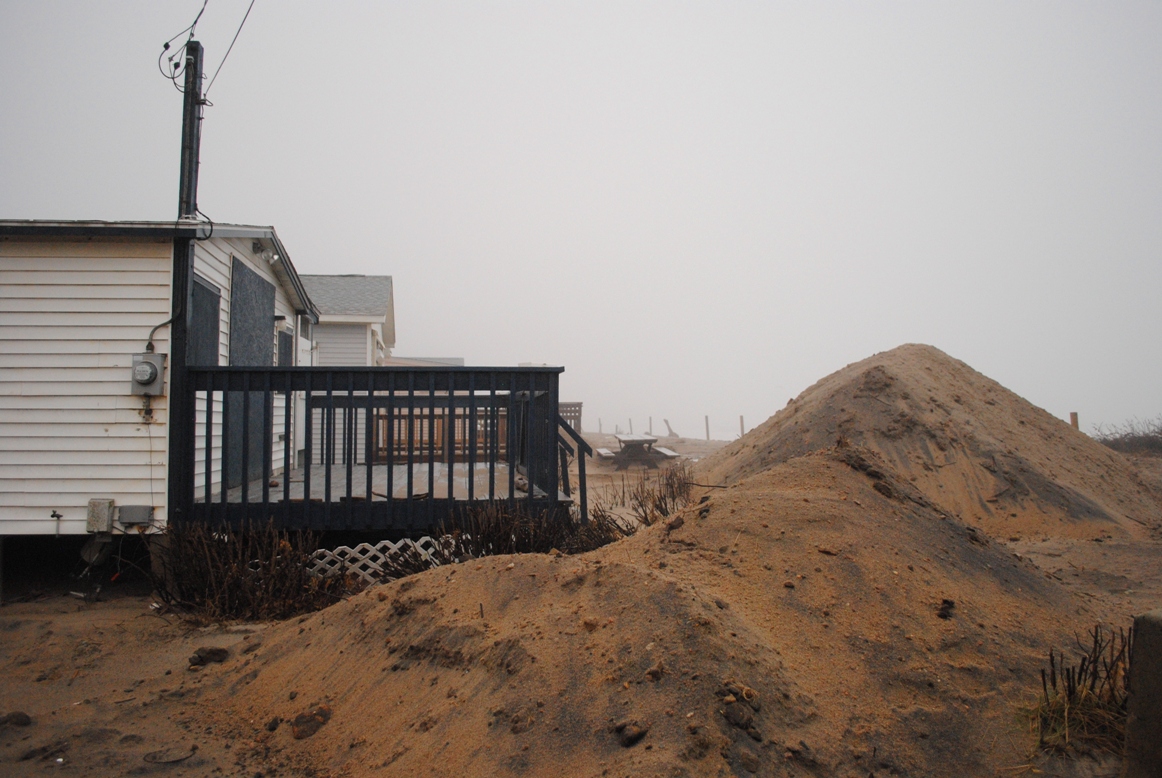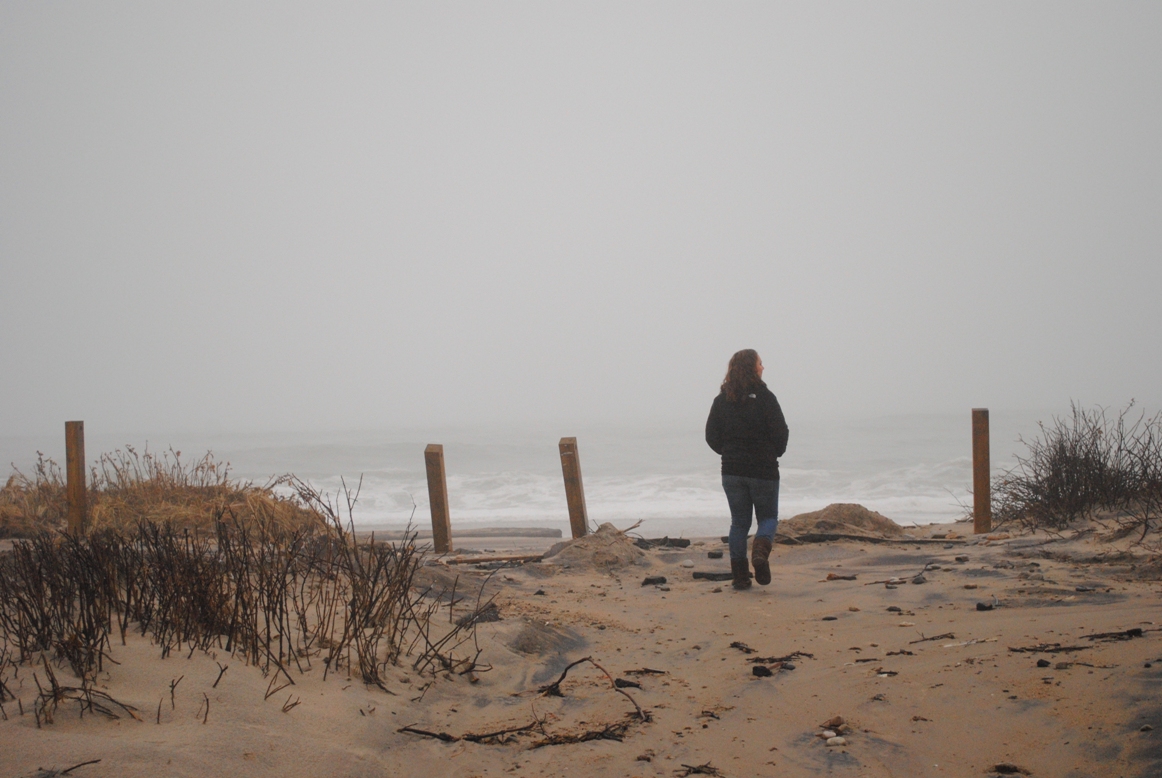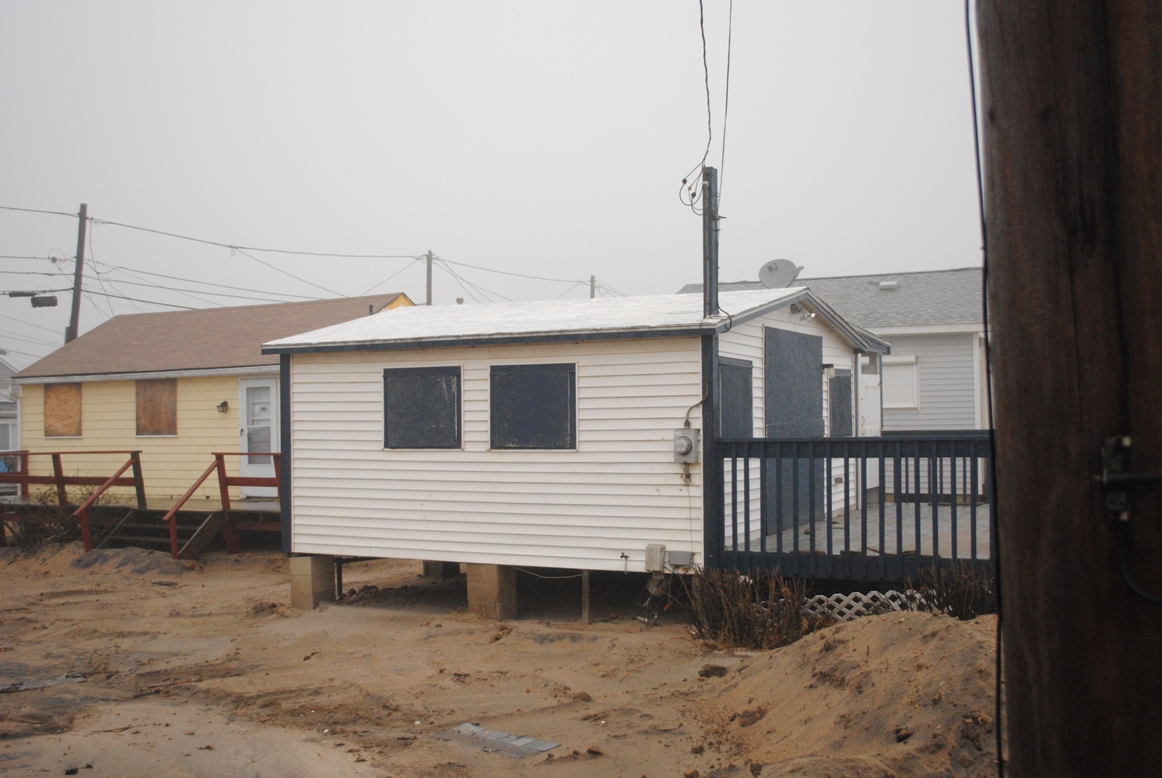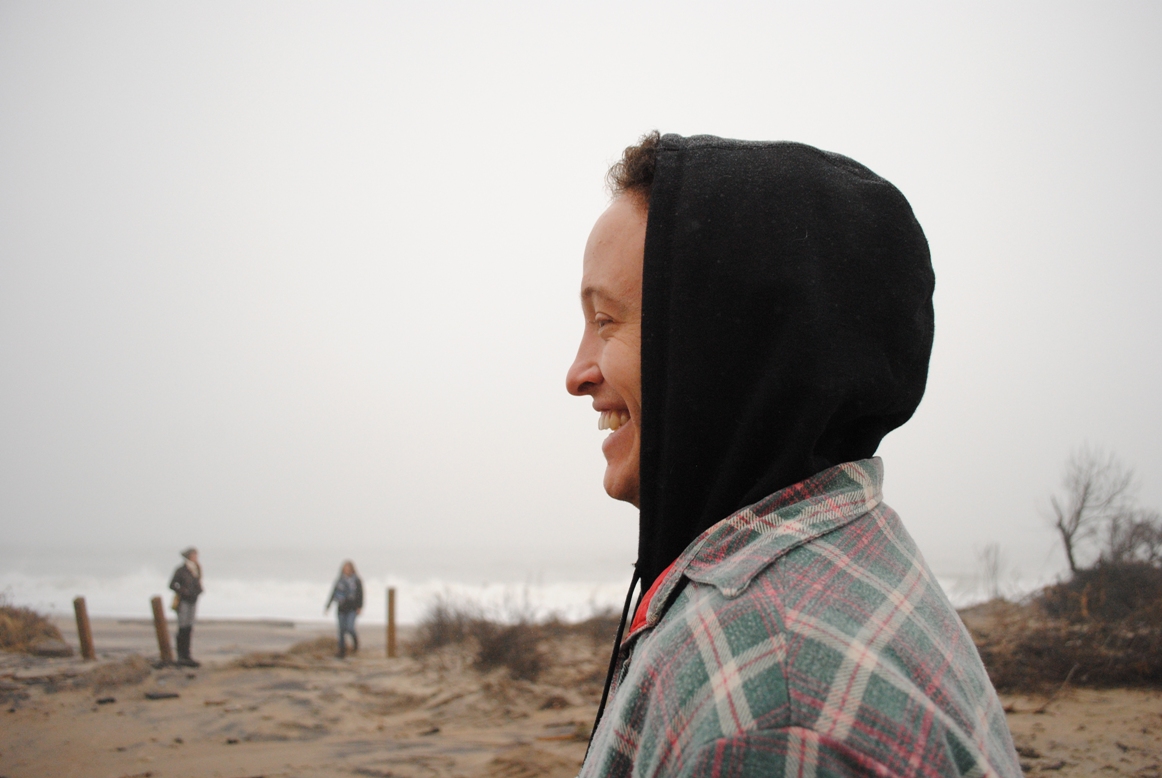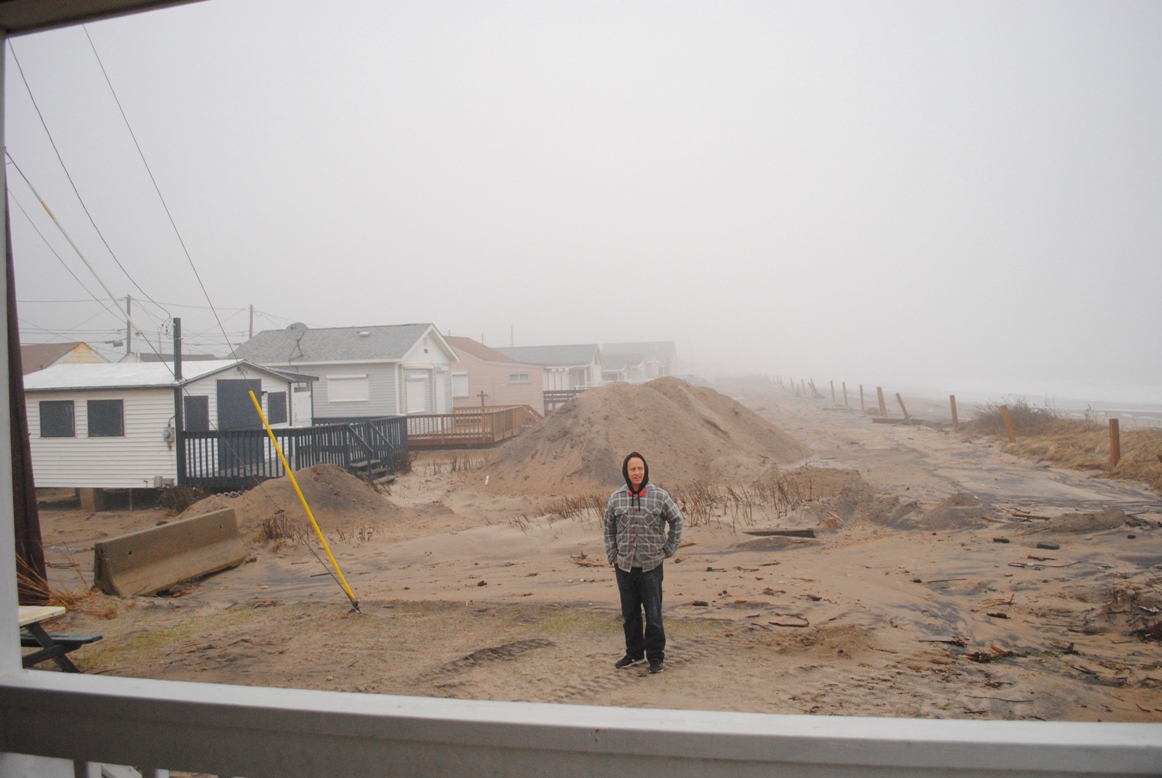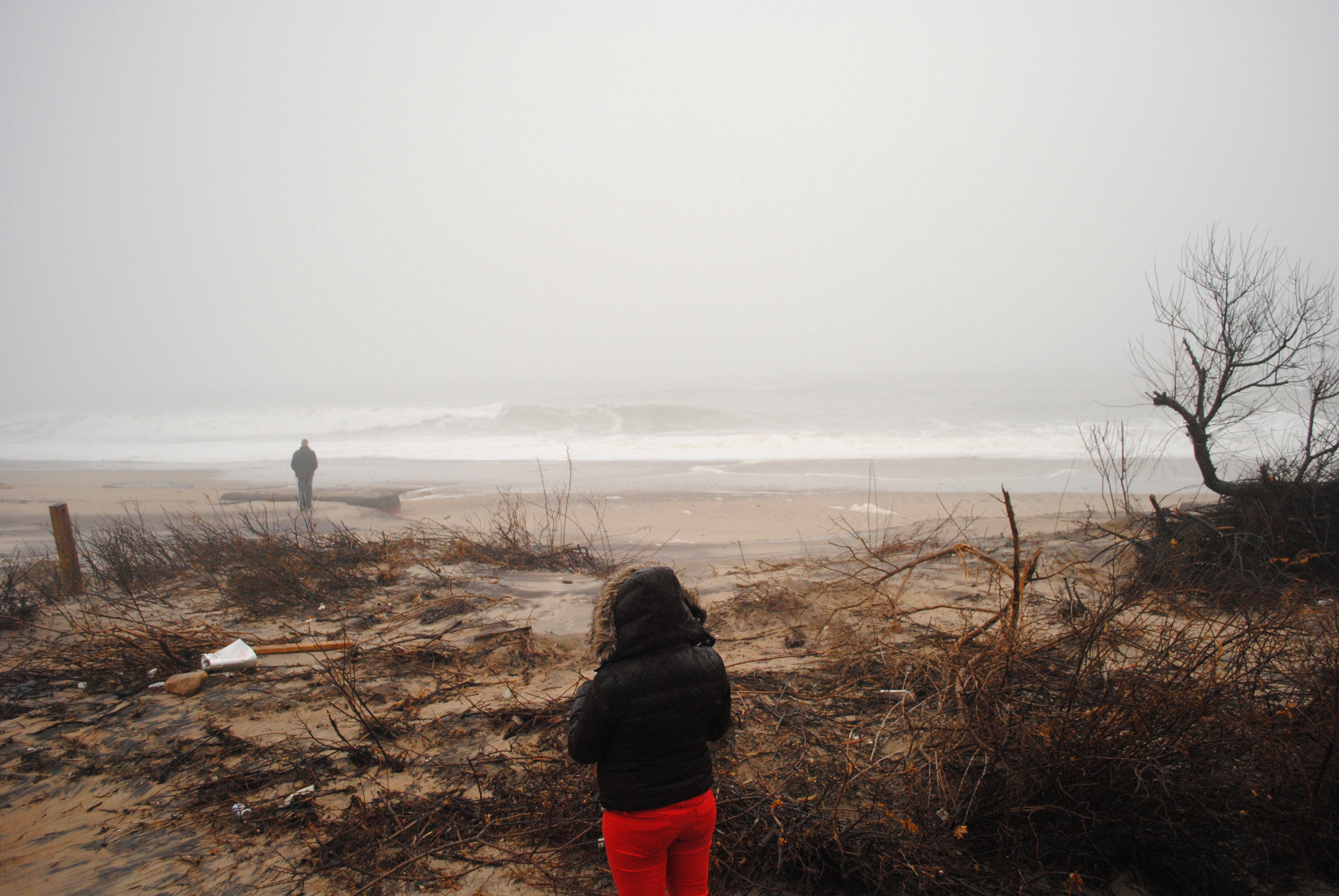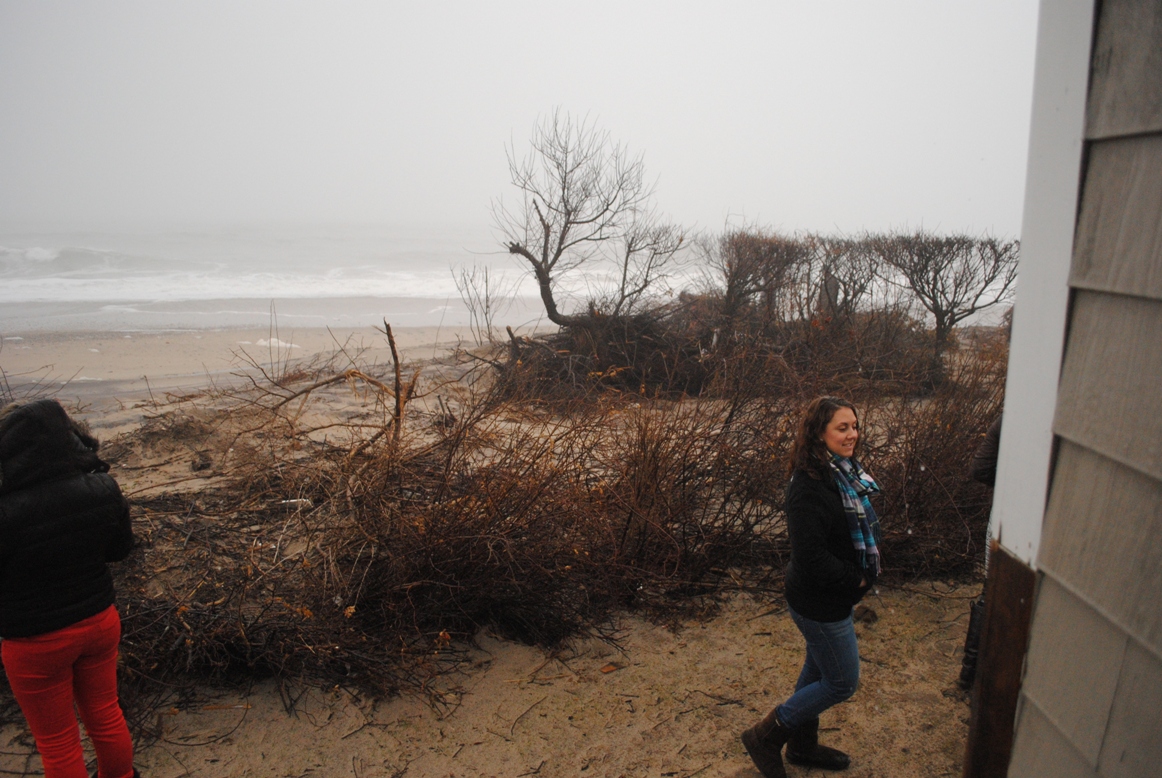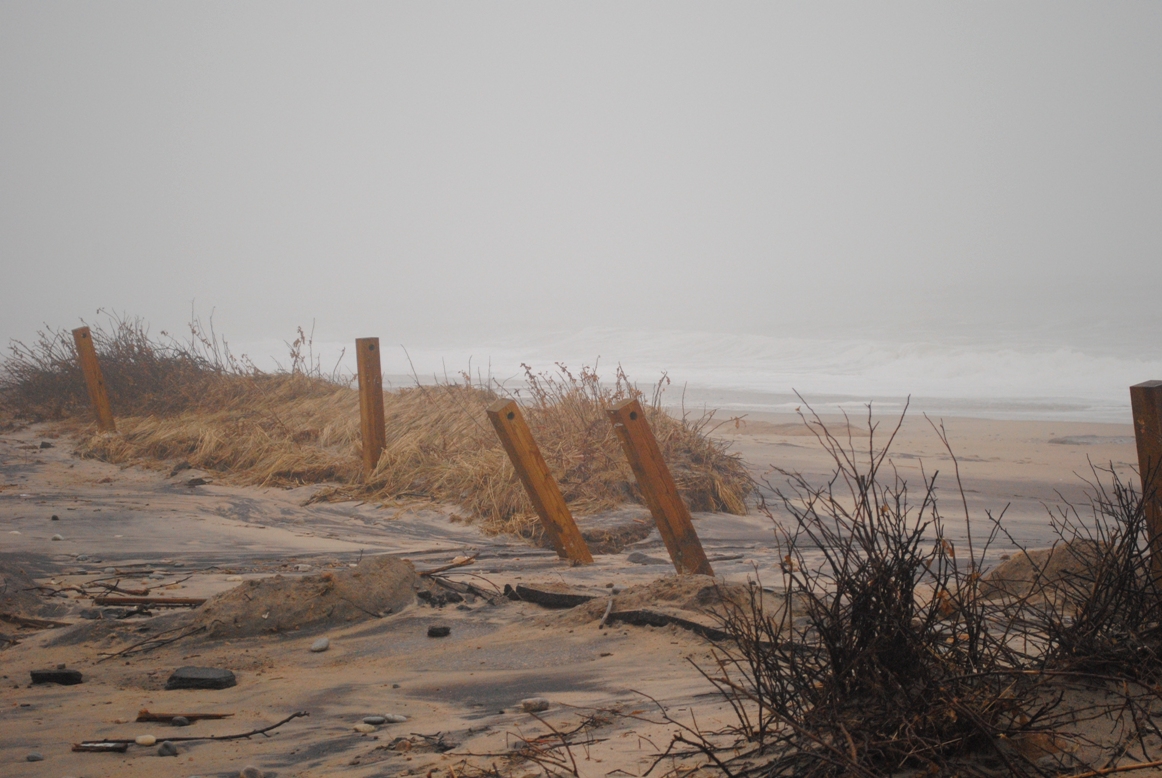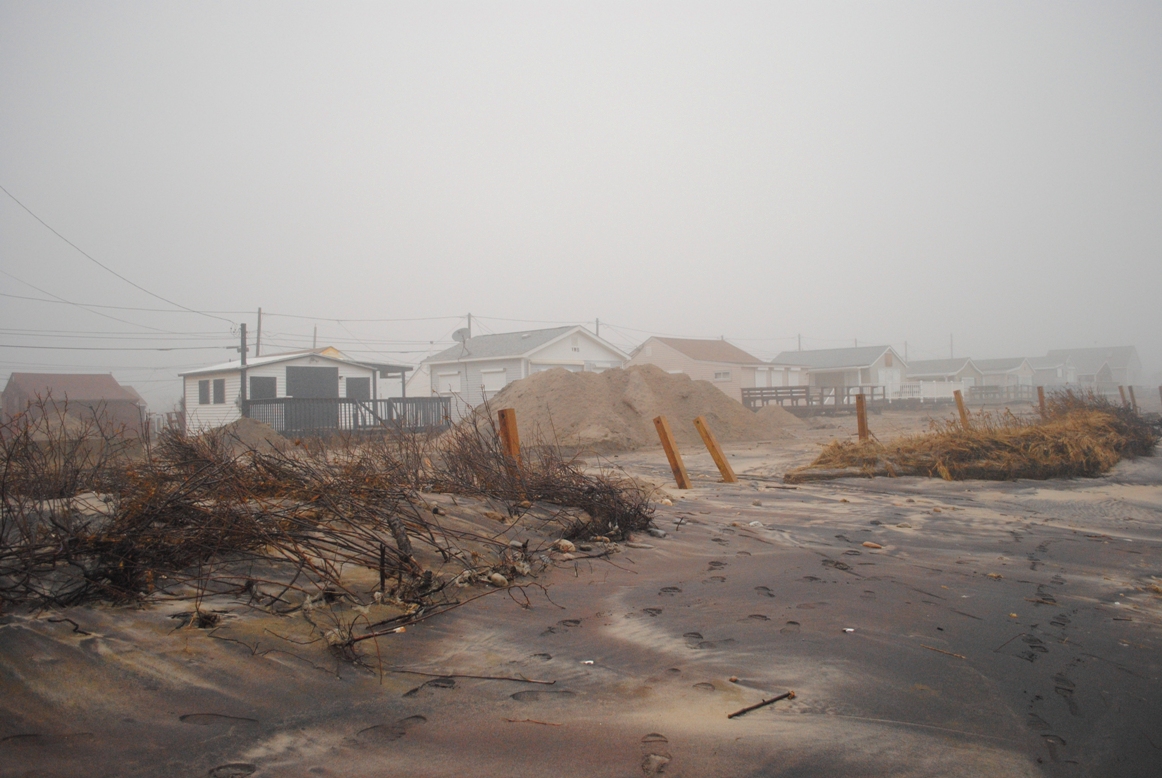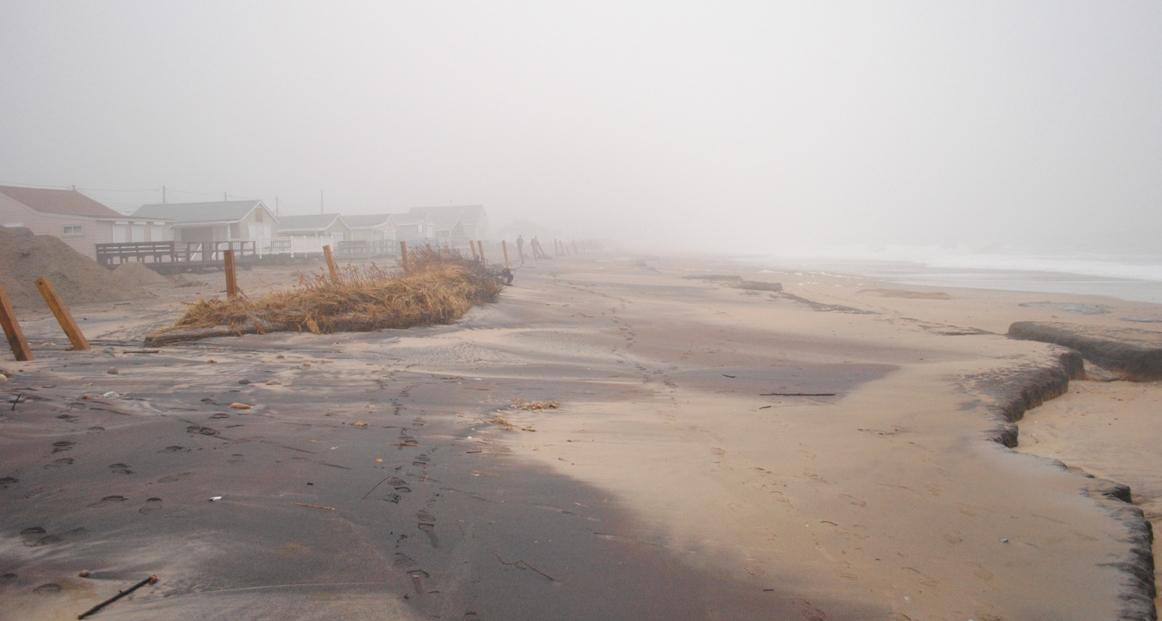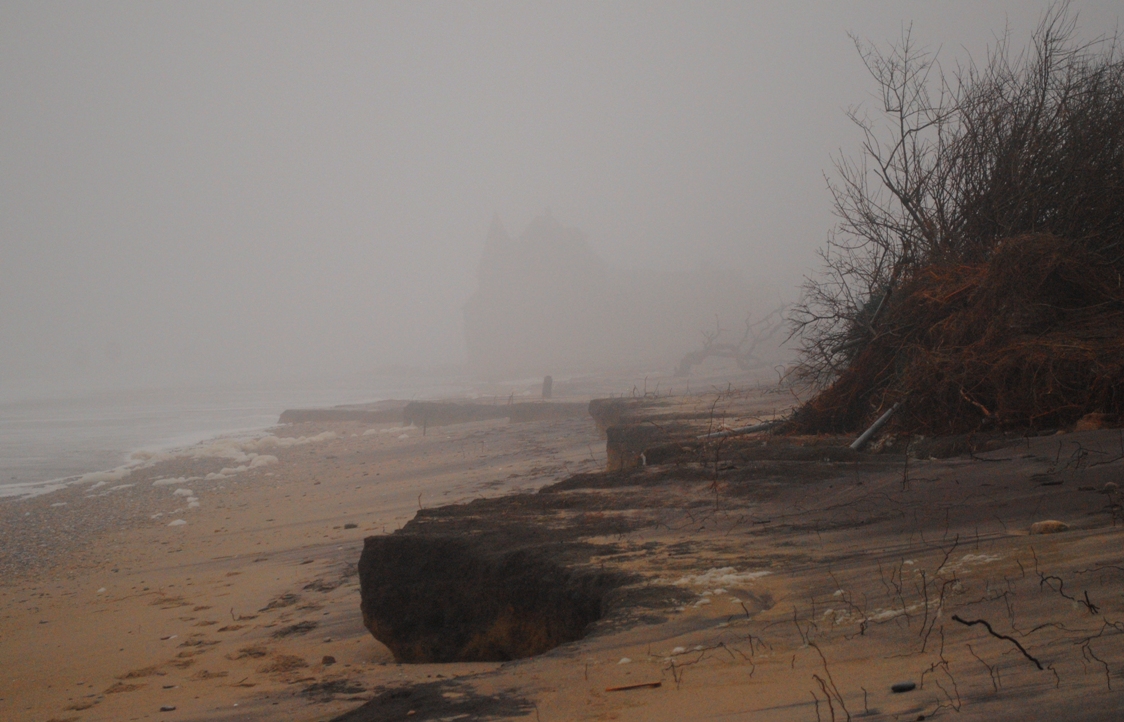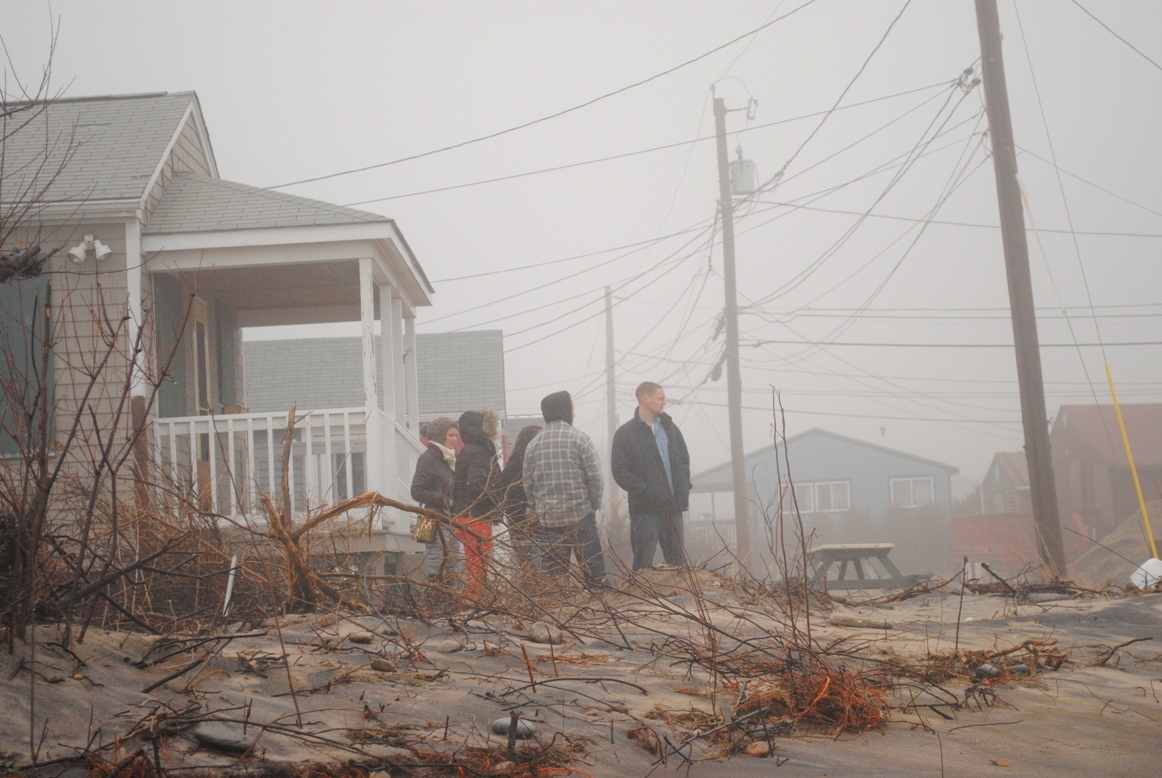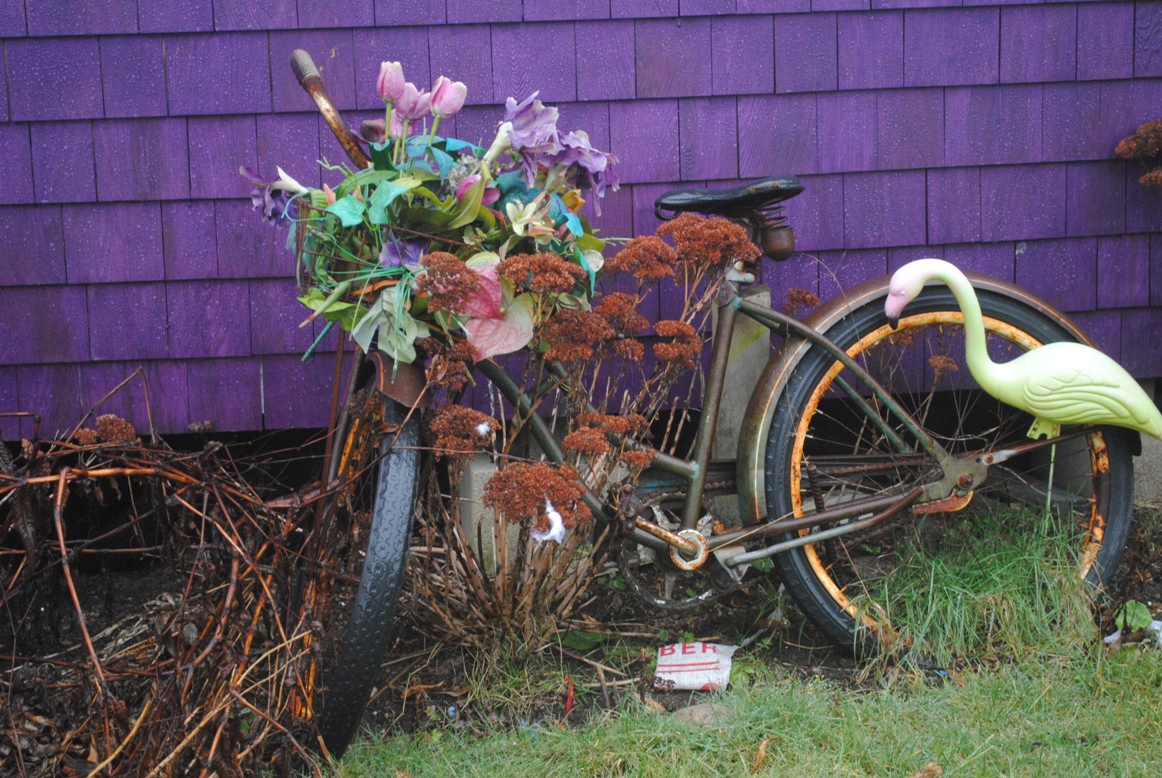 After our beach adventure in the mist, slight rain, and cold, we headed to Wakefield for a meal at Chen's. I love Chen's so much, and going there with Liz is absolutely the best thing ever. And drinking scorpion bowls. And eating their delicious food. So perfect for this dark, damp day.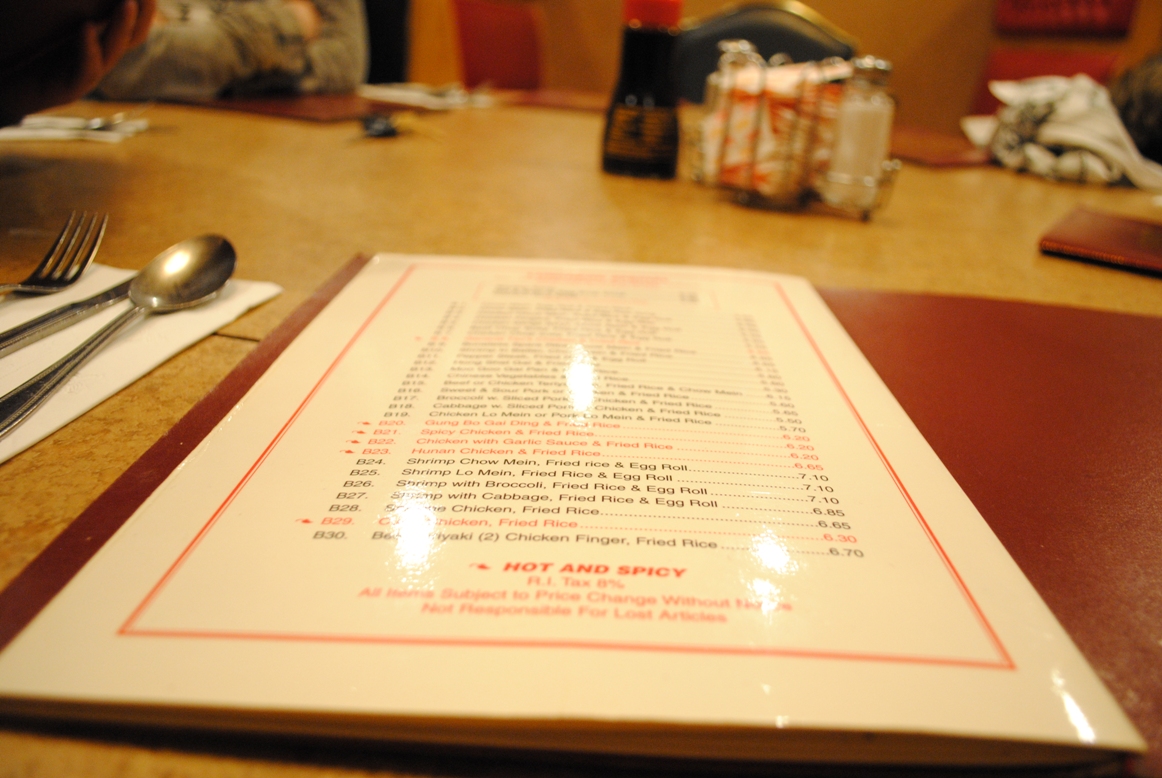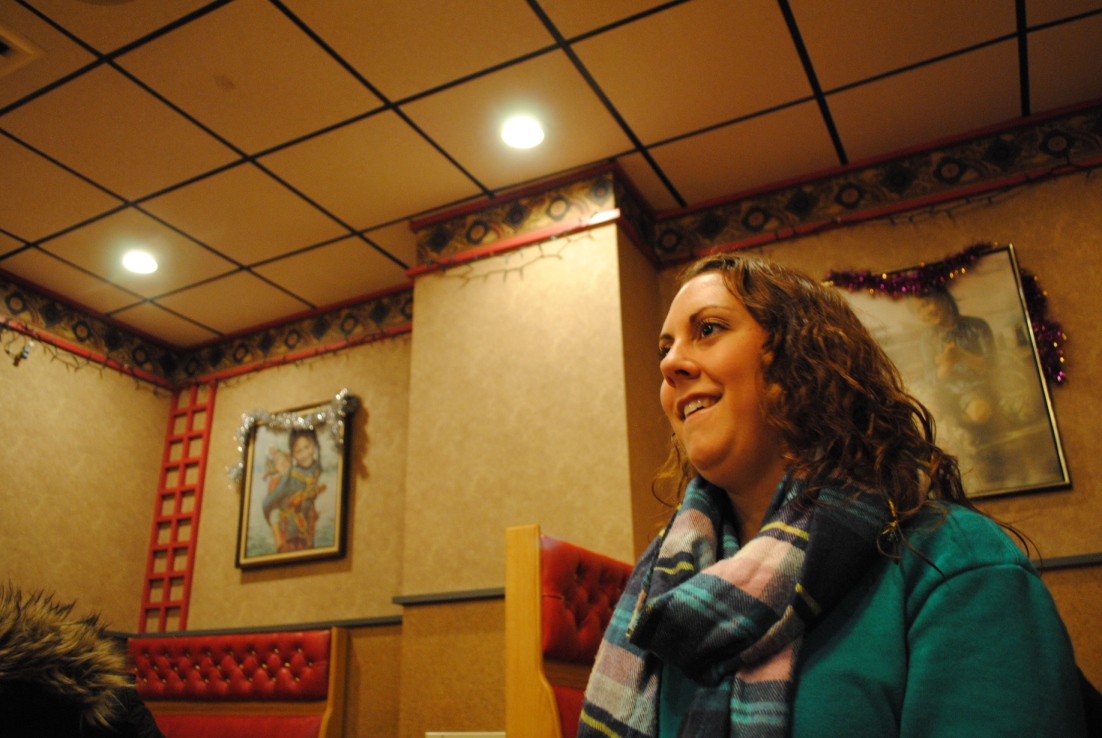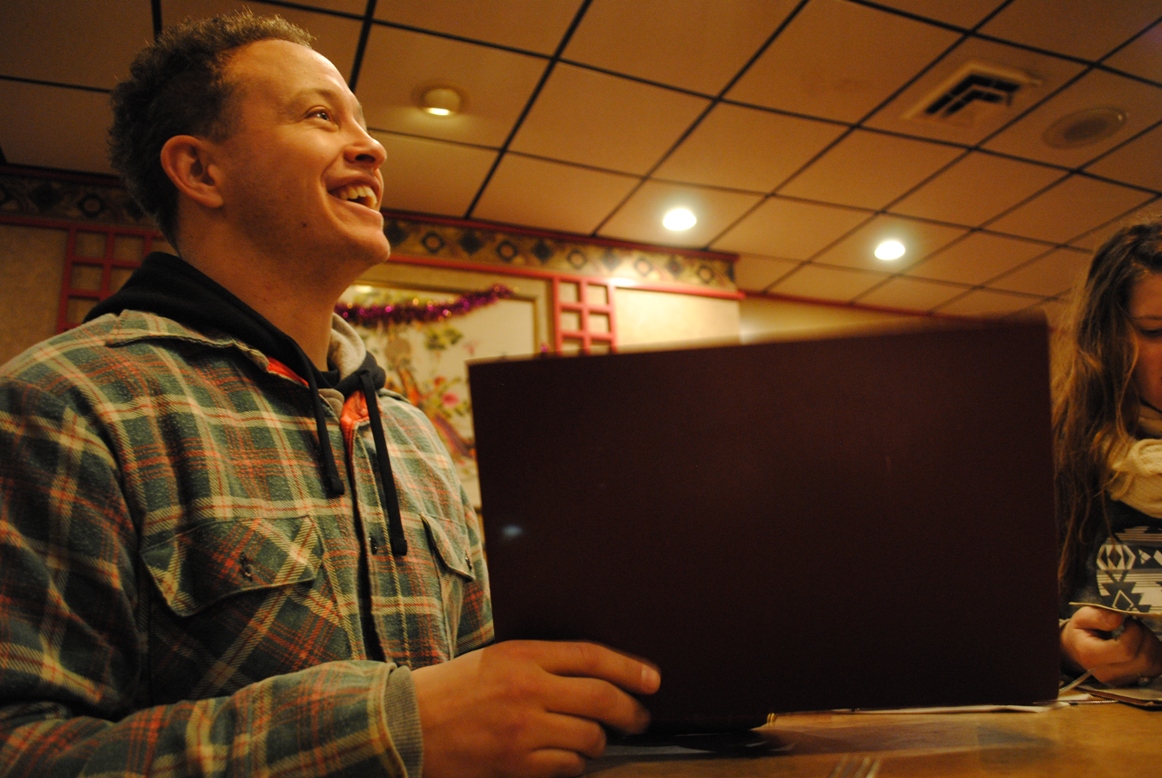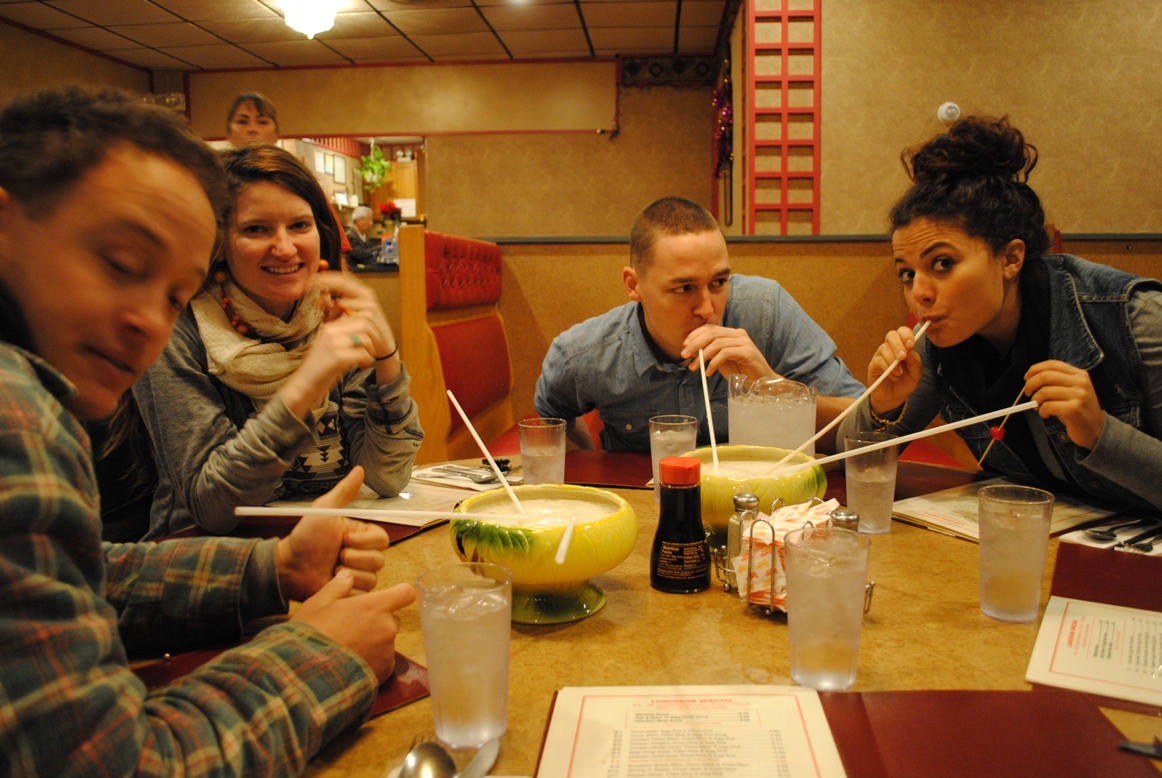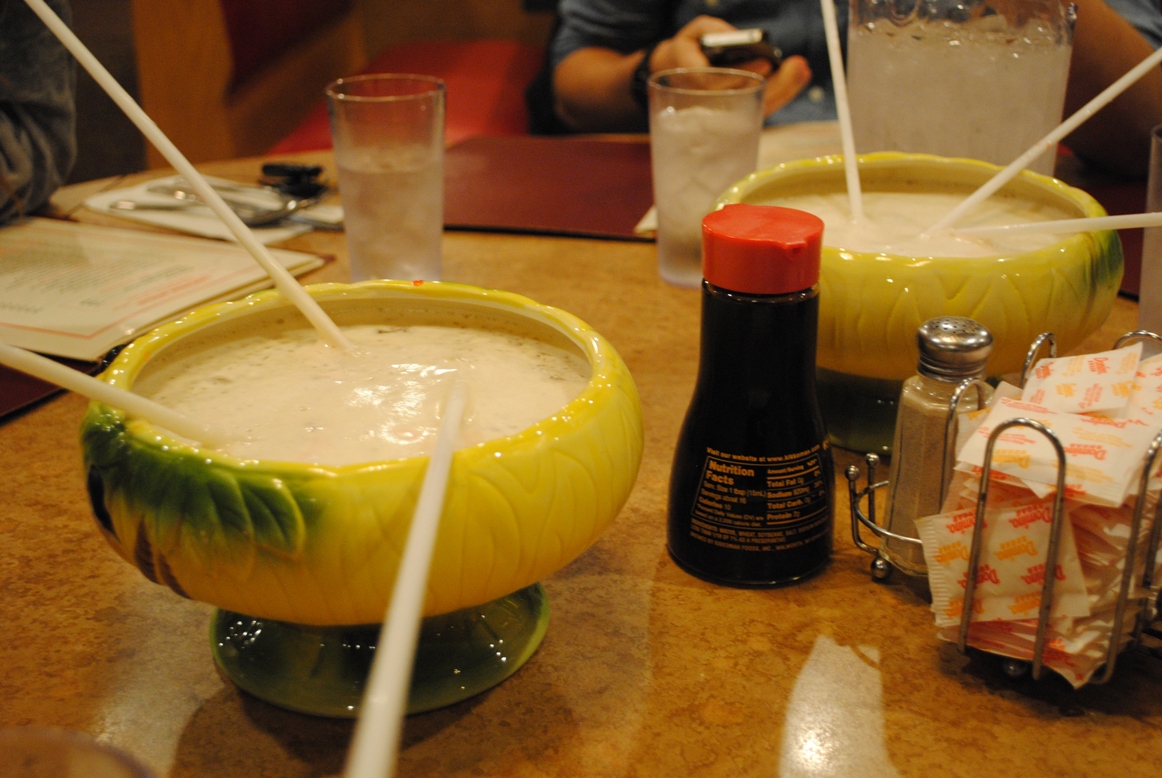 The rest of that day was pretty mellow – had to be after eating the amount of food that we ate (unfortunately not shown in these pictures), but that night I went to visit friends from all the way back to elementary school, Amy and Polly. It was a super fun "girls night" type night – drinks, tacos, and chips while I caught up with Amy and Polly and friends. Really, really good time and so happy to have friends that I'm able to catch up with so quickly after not seeing each other for years.
The next morning I hopped on the commuter rail in Wickford, RI and headed up to the Back Bay station in Boston to meet my cousin Daria. We went to the Mario Testino exhibit "In Your Face" at the Boston Museum of Fine Arts and then got some lunch, before I hopped back on the commuter rail home. Really cool trip. Some photos on the train, and random ones on the streets in Boston…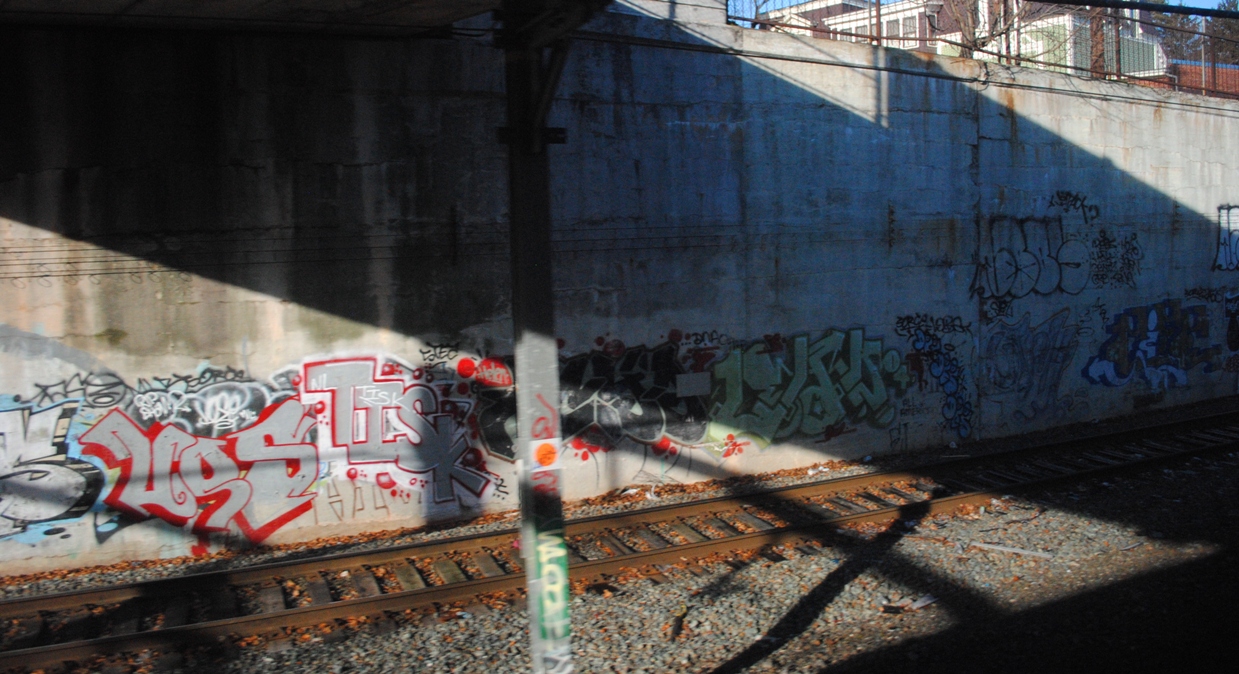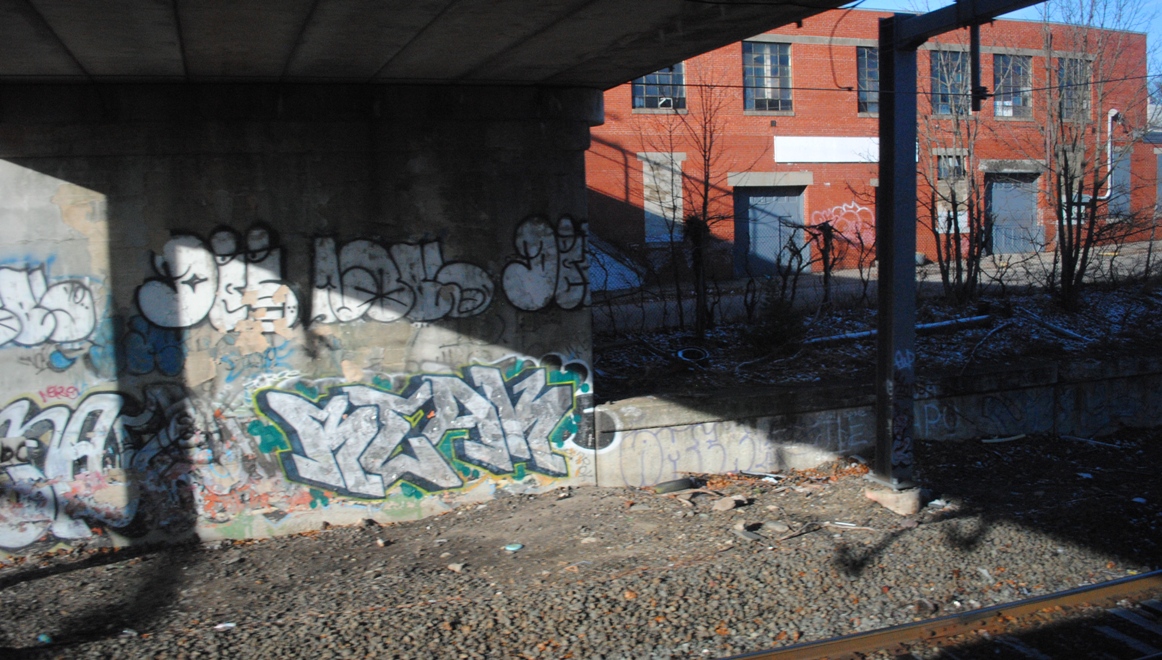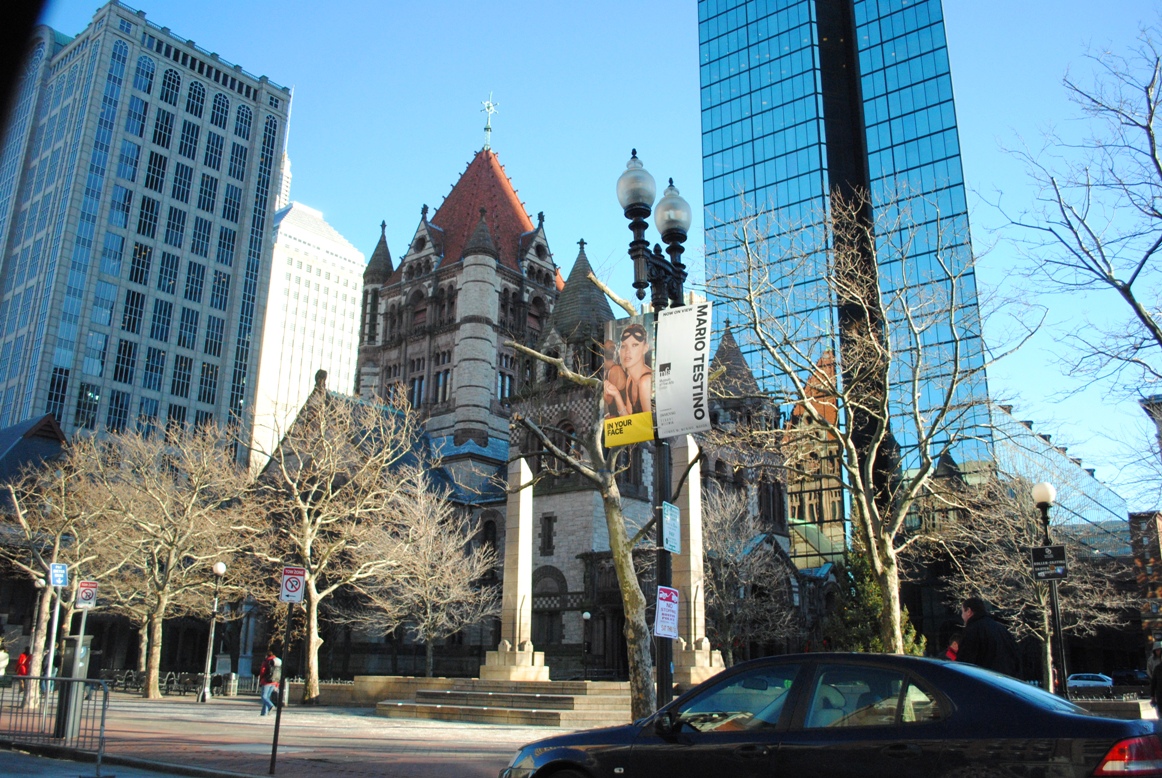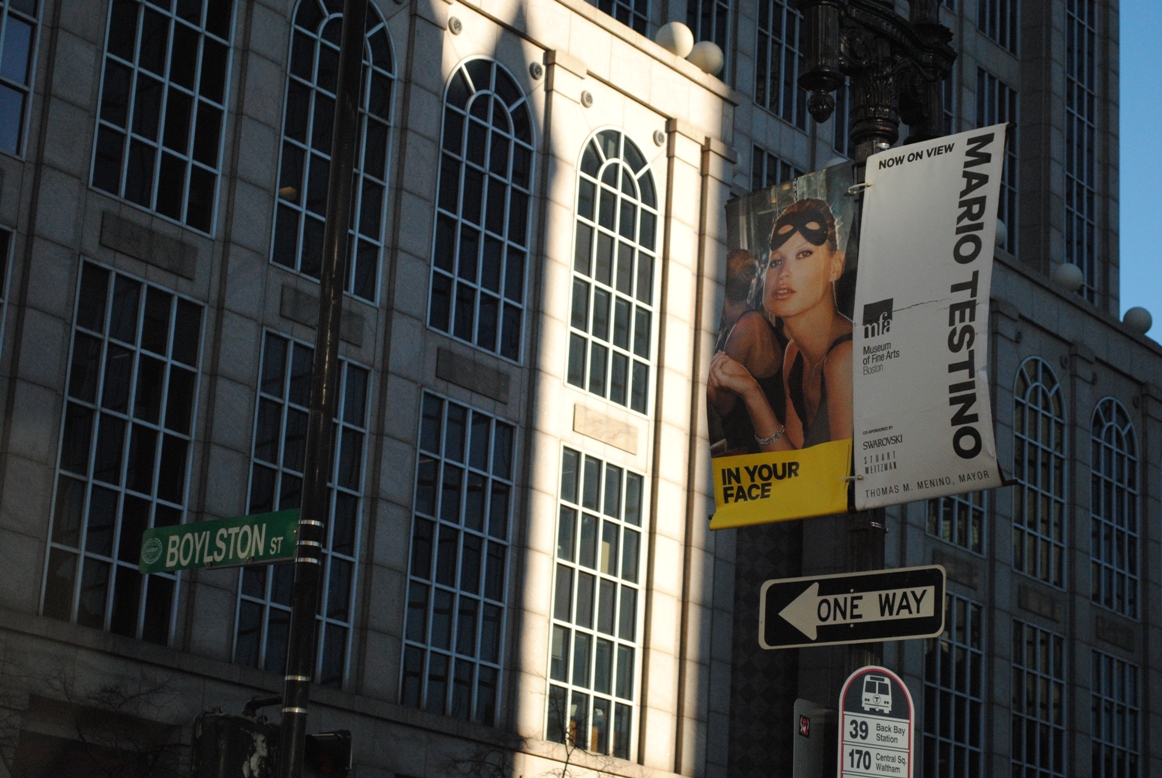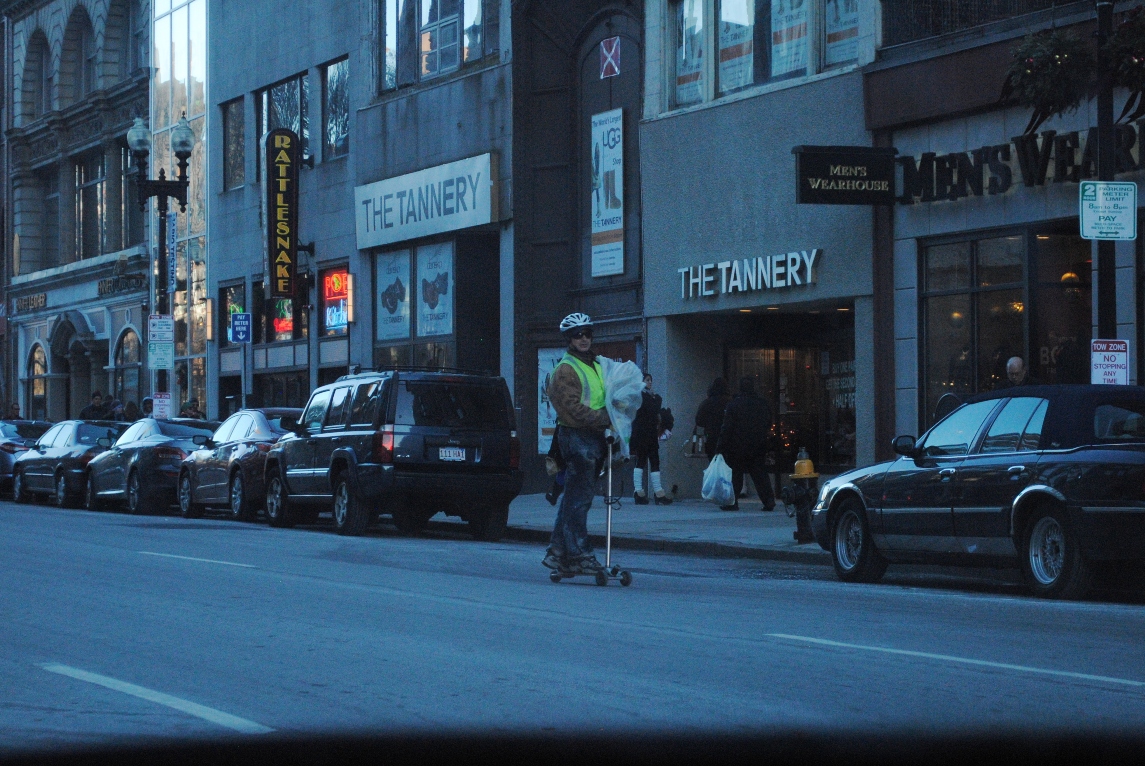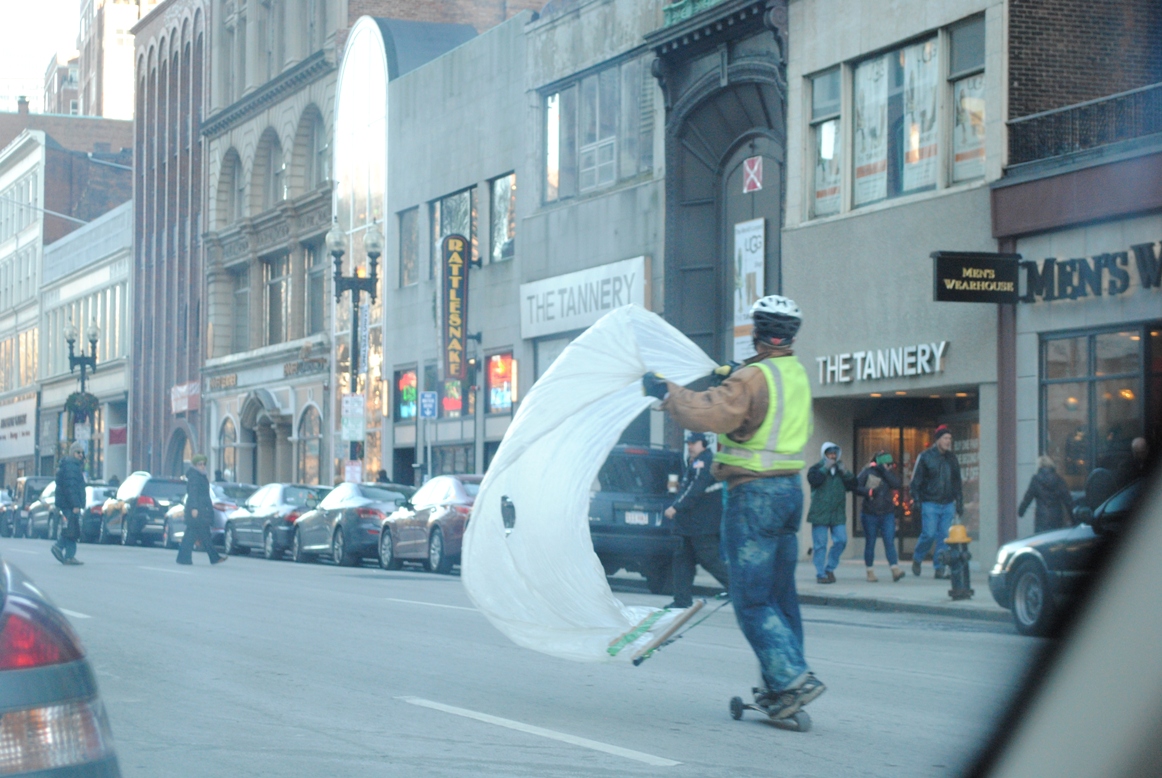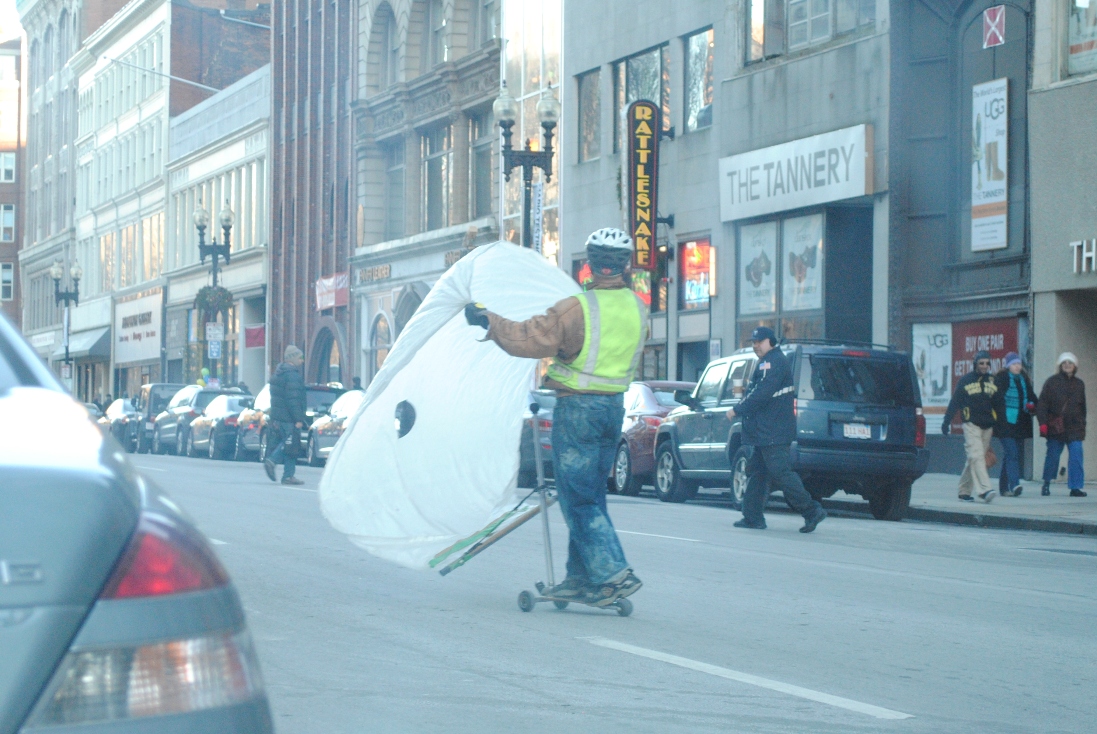 That guy was a great addition to all that I saw in Boston. He sailed down that street probably 10 times while we had lunch. I made it back to Wickford on the commuter rail, and my parents picked me up and took me out for a delicious dinner. We went to a local restaurant that uses almost all their ingredients from local farms and companies. I love this so much – wish more of our food industry was like that.
Then the next day I took off to Brooklyn, NY to visit my friend Leigh, who I hadn't seen in 6 years! It was her birthday, so I went down to "party" for the night and catch up with her. It was supposed to be a big snow storm, but I got lucky and the drive really wasn't so bad. I met up with Leigh just as she was getting off work…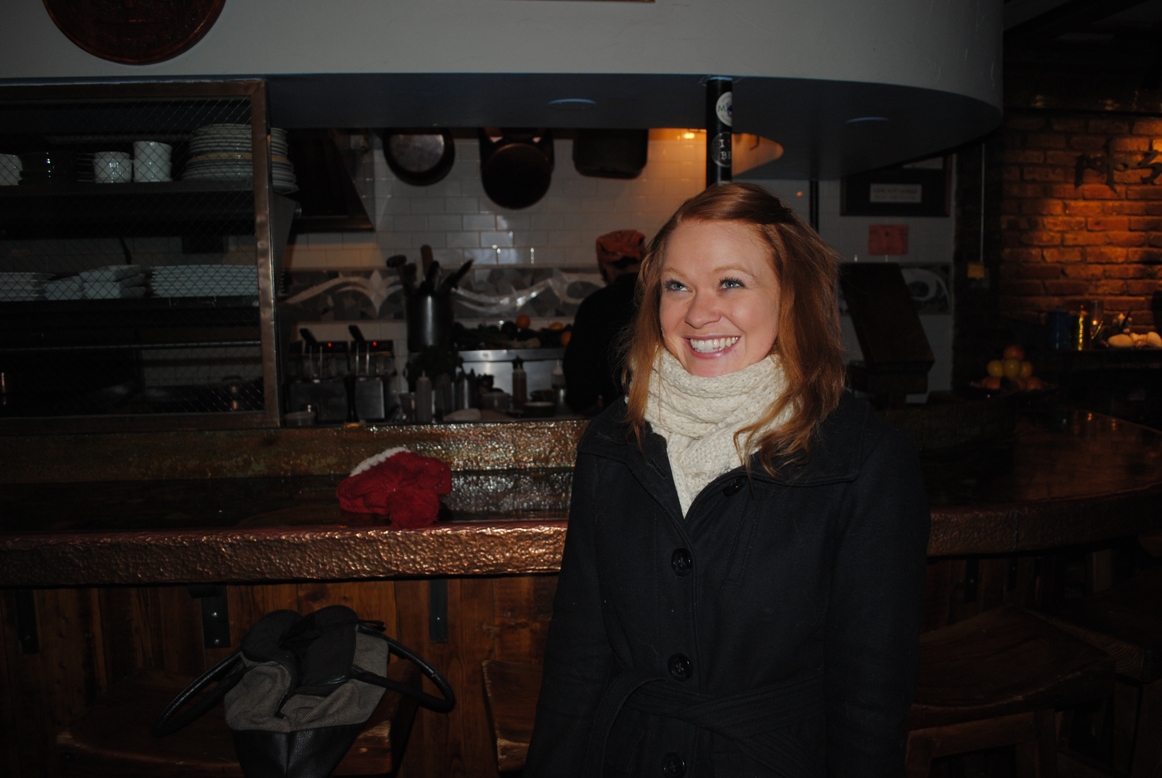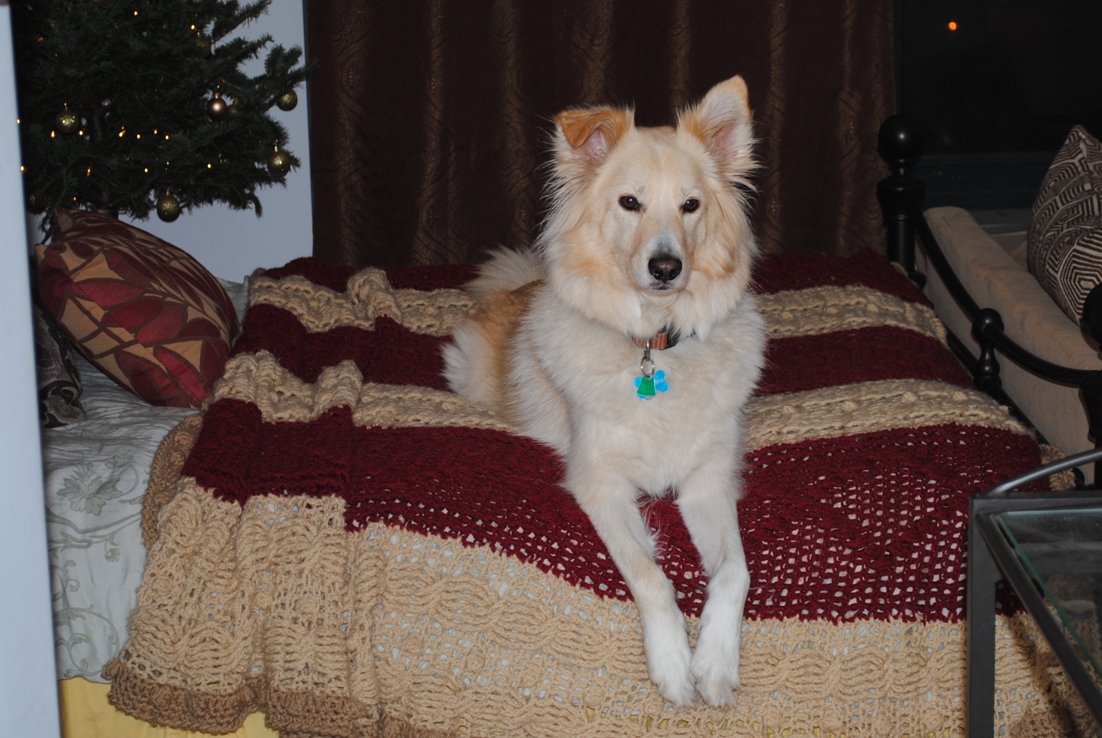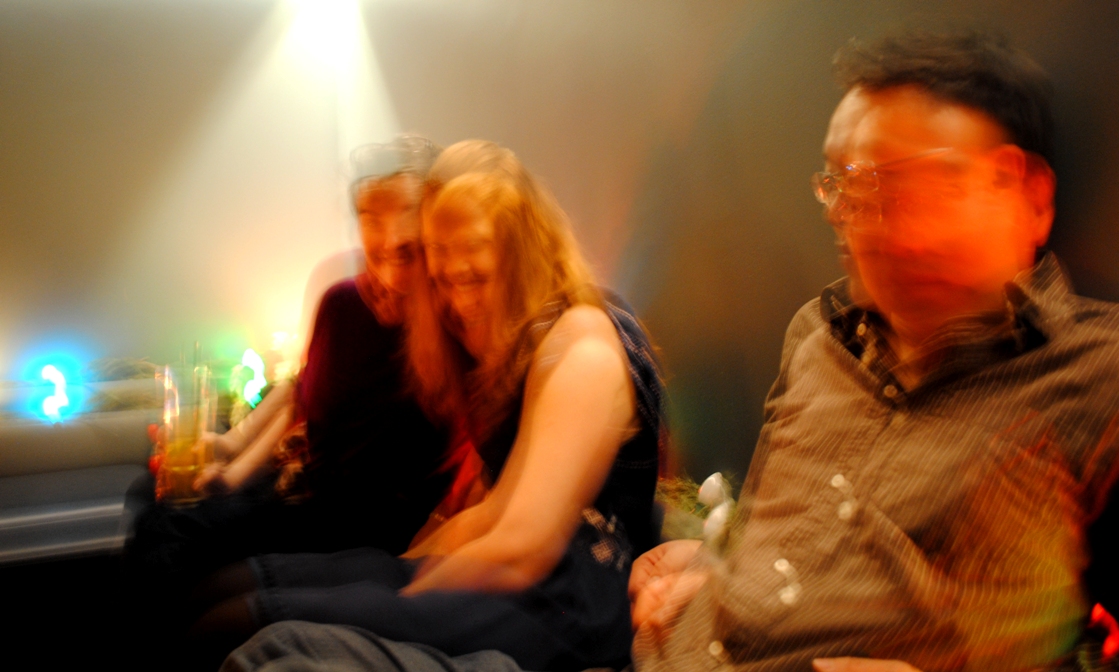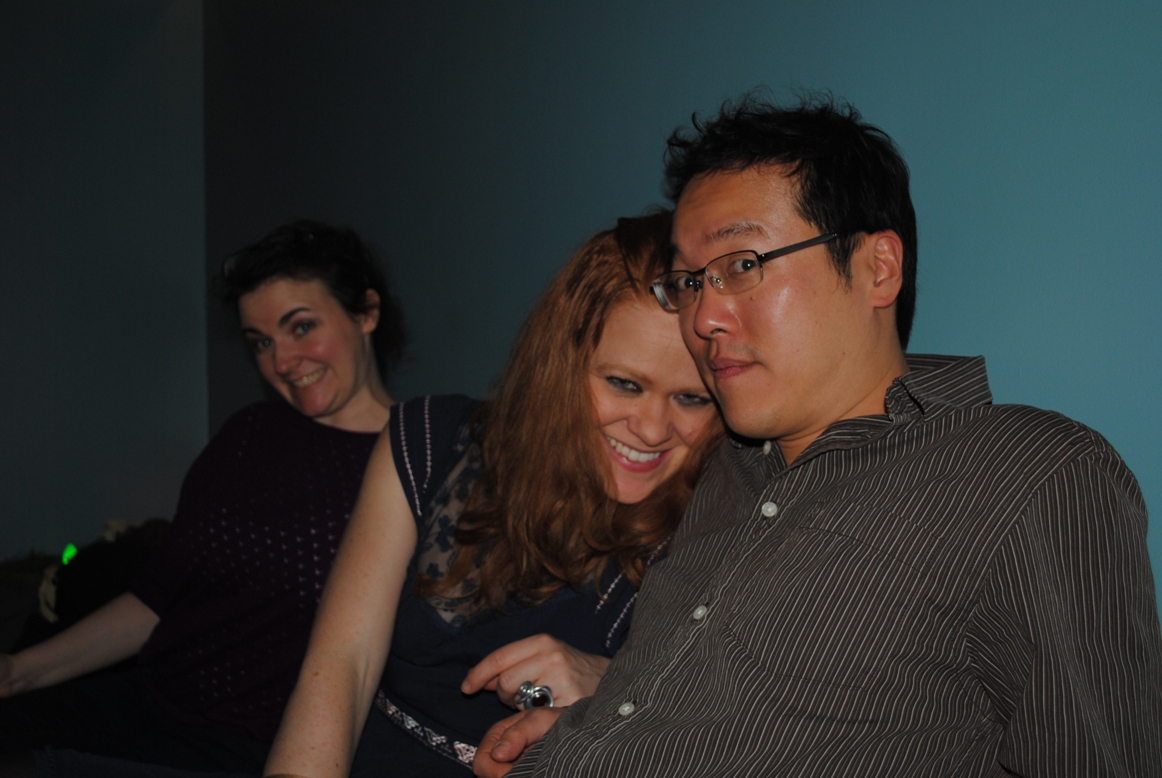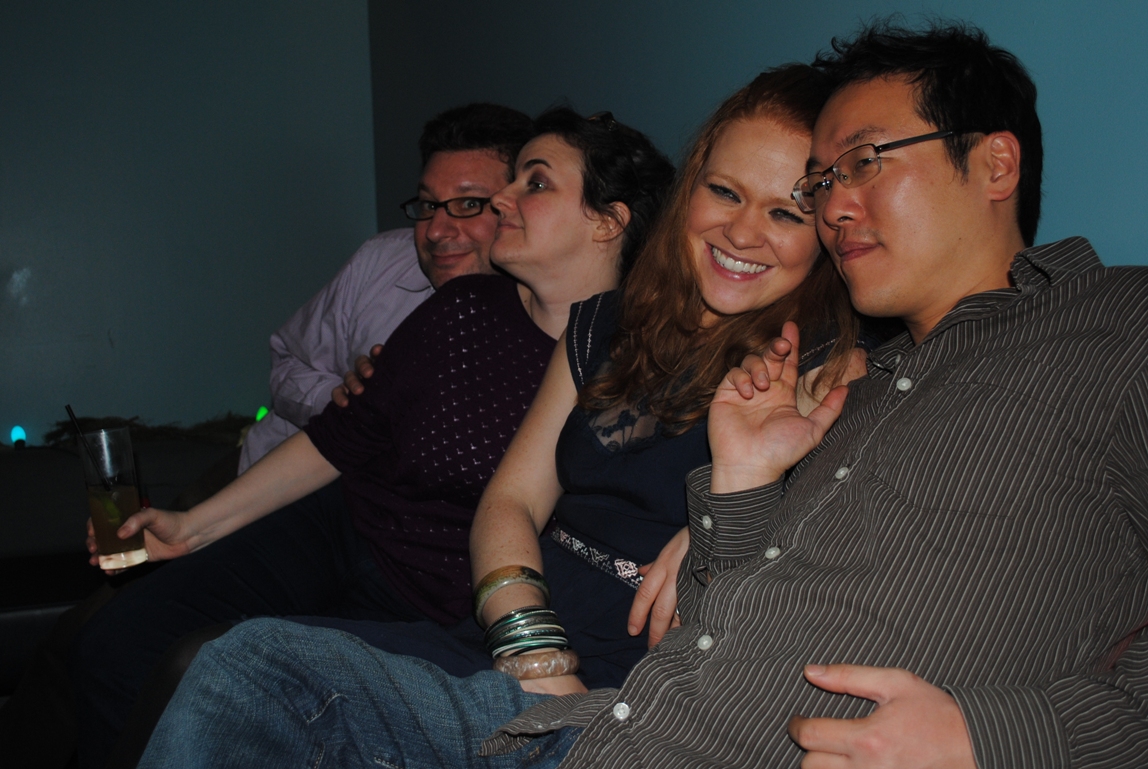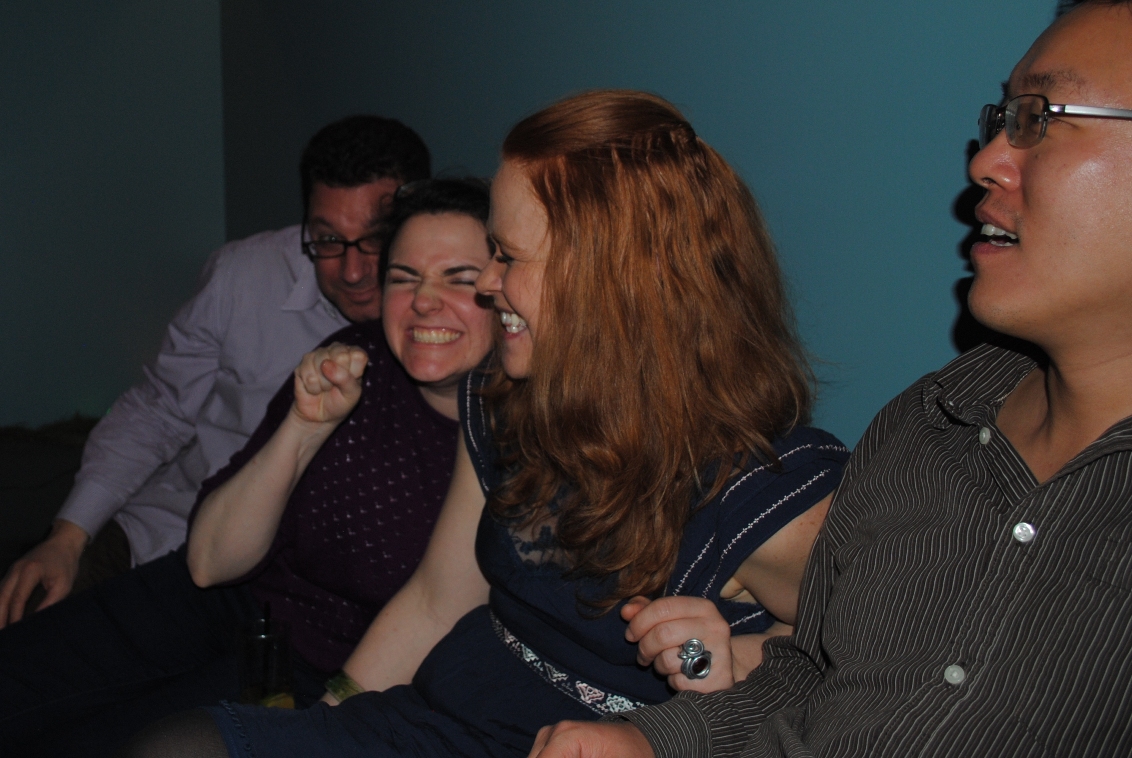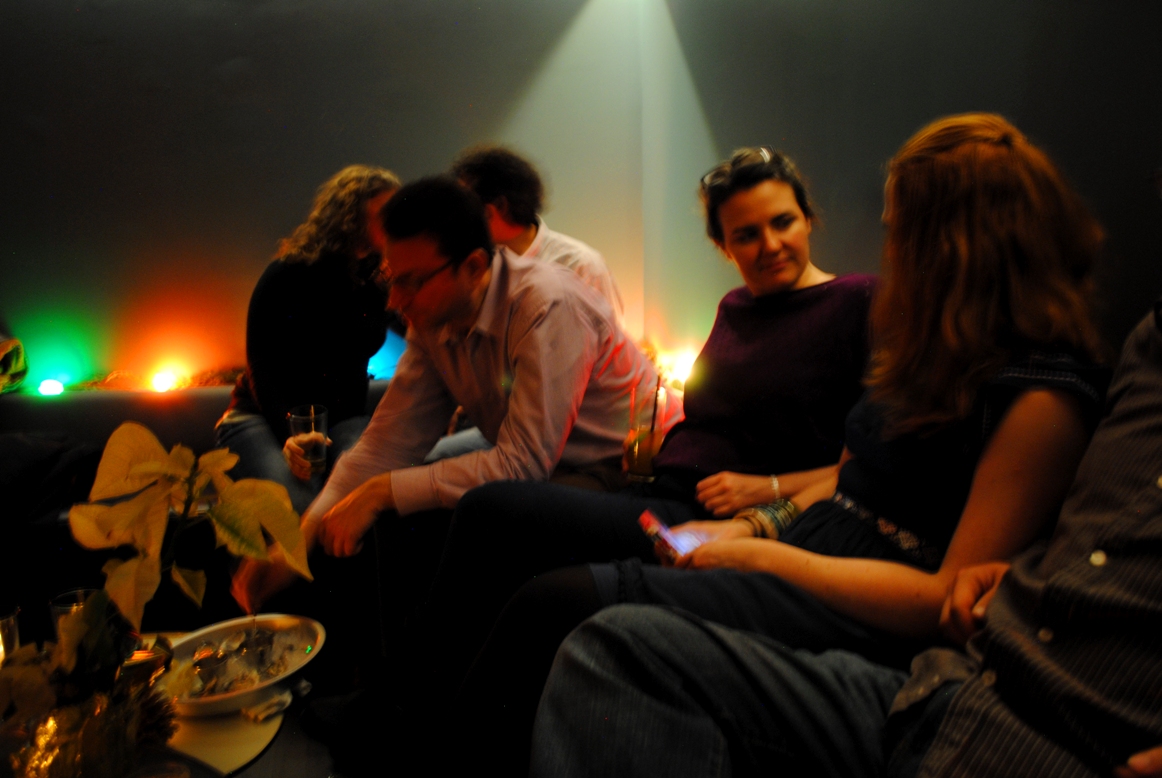 Such a fun night. Hanging out with Leigh was so great, and her friends were all awesome and super nice to me. I played pool for the majority of the night and just was generally excited about the idea of being out in NYC. And out in the bars til 4am. Woo! Ha. The next morning (late morning, we'll say), Leigh and I went out for brunch. Then I said my goodbyes to her and Penelope and headed back to RI…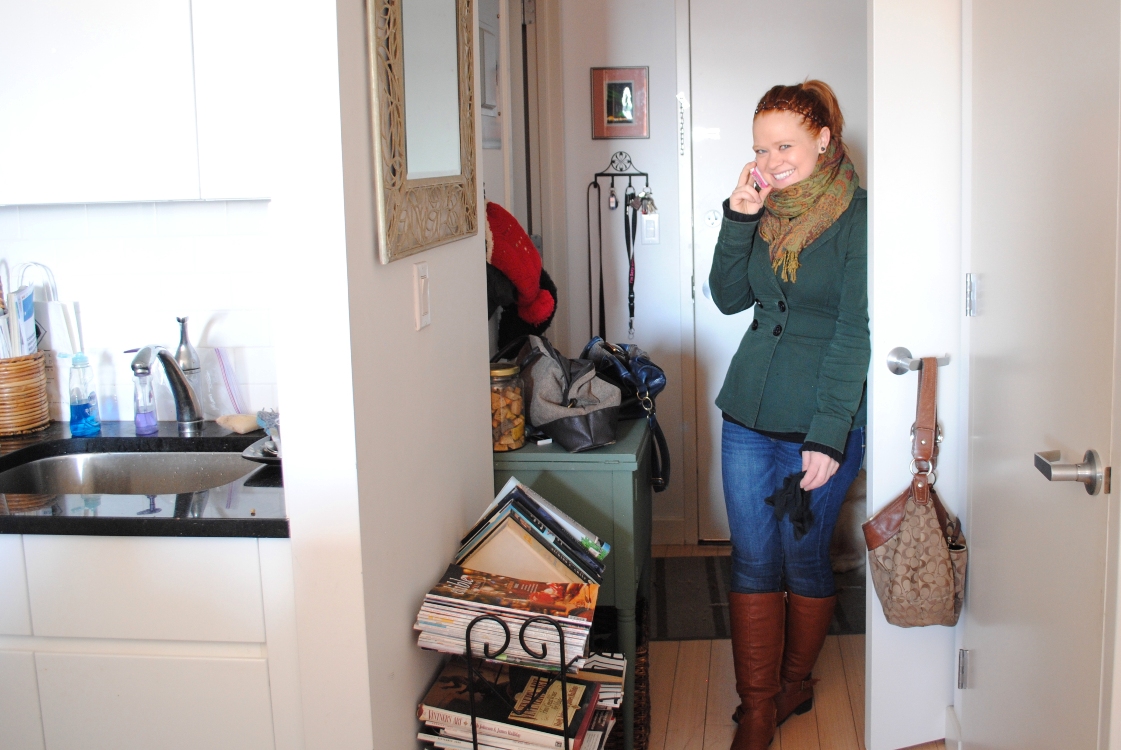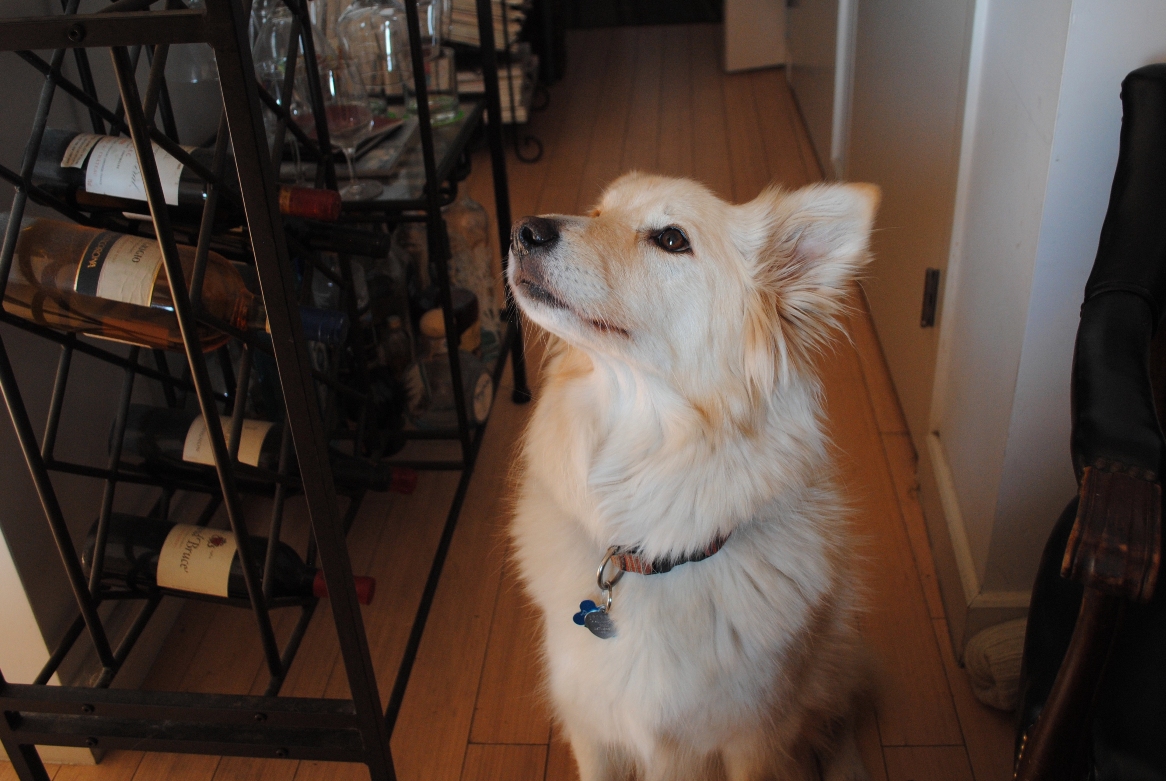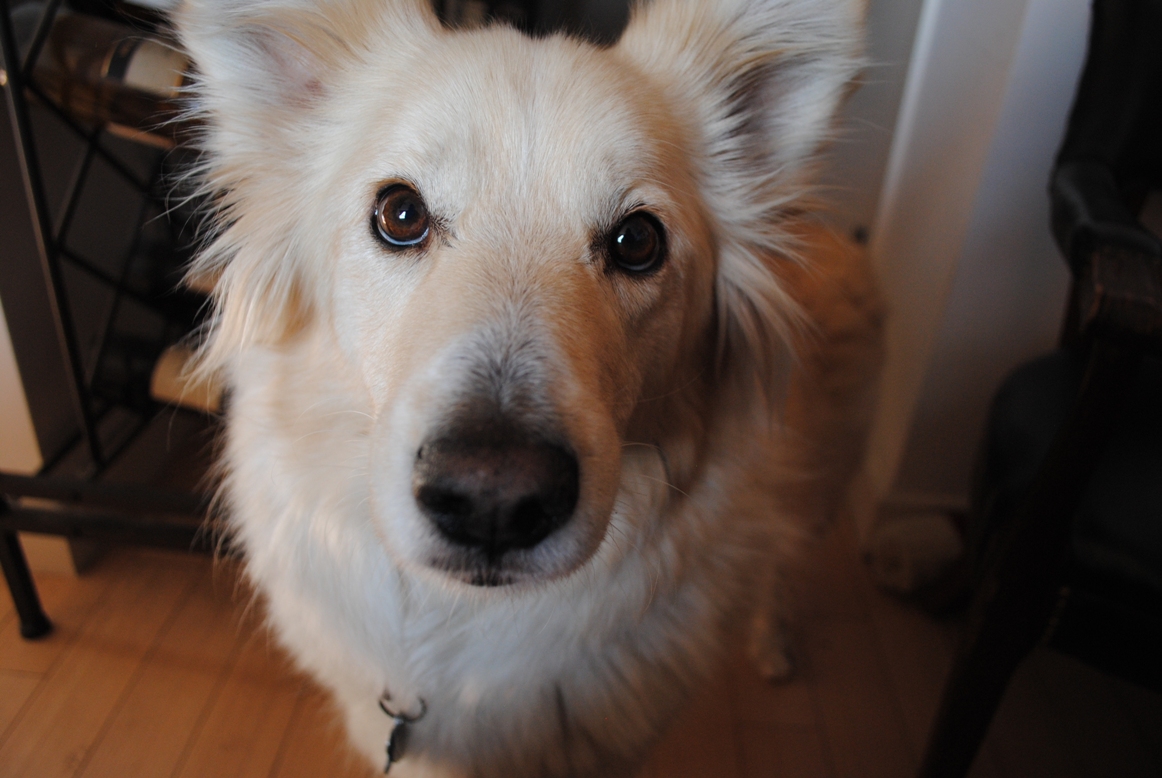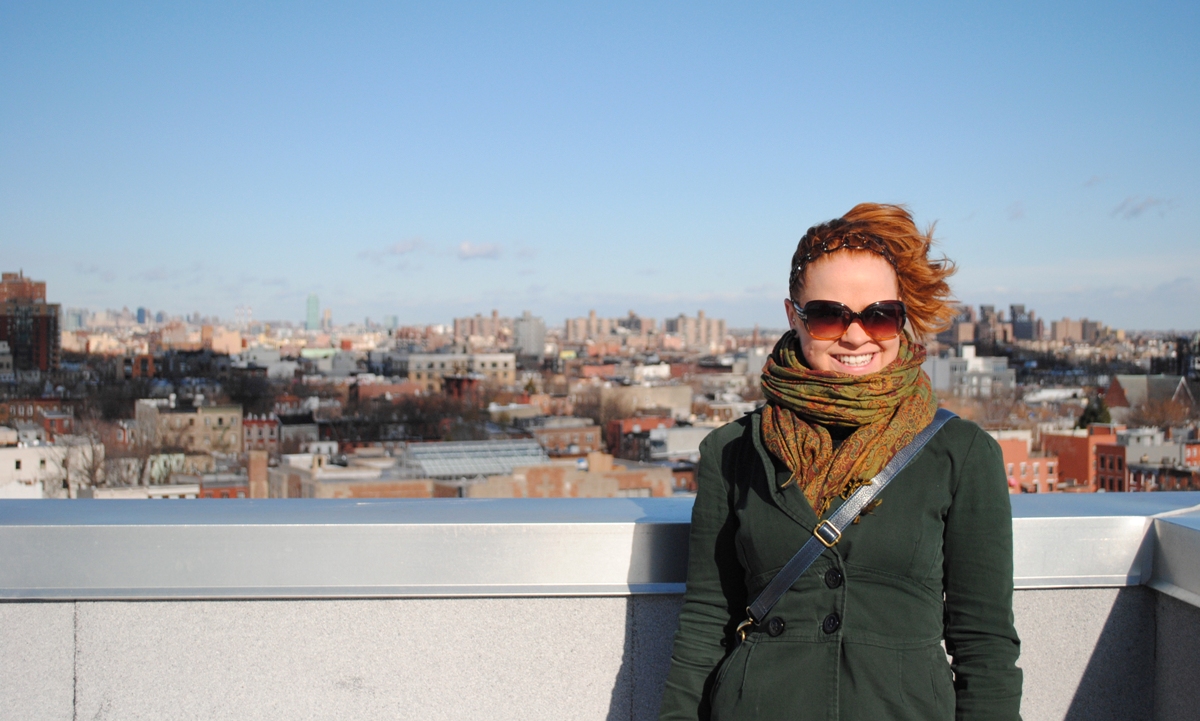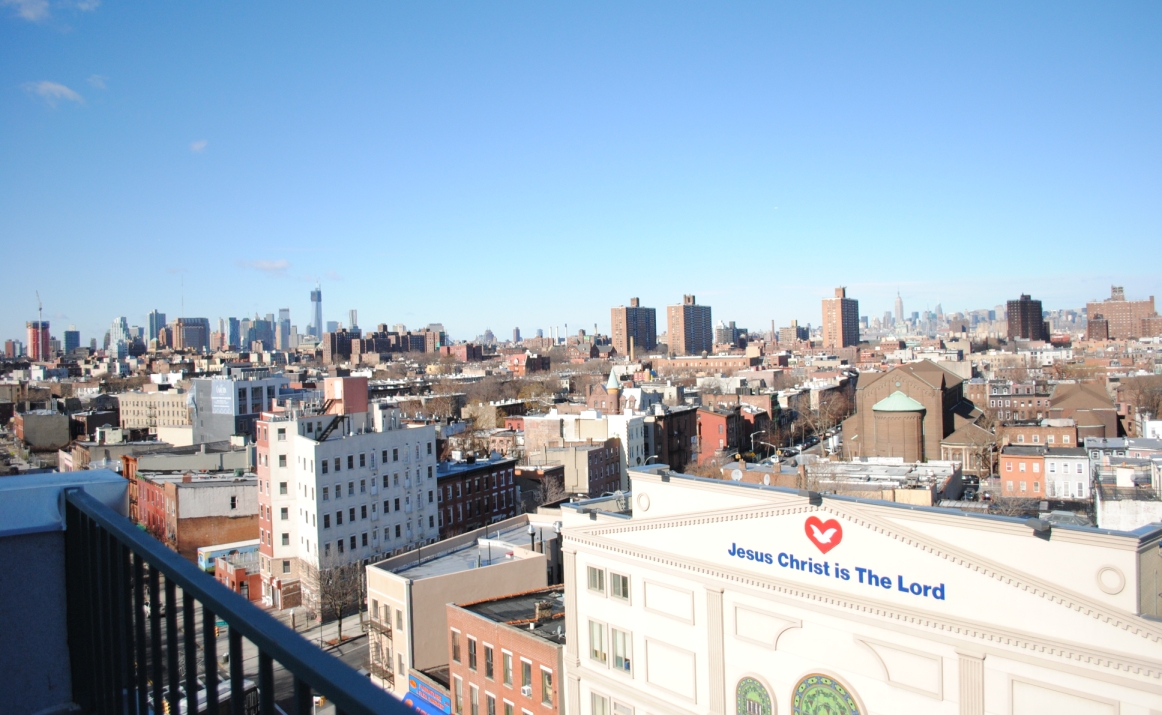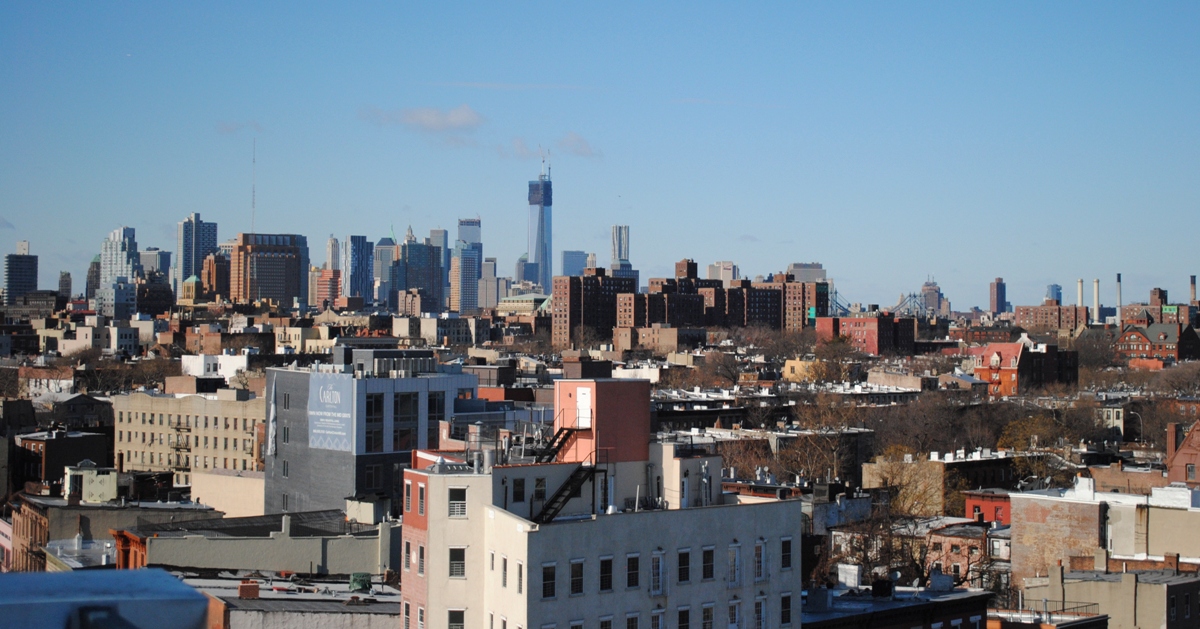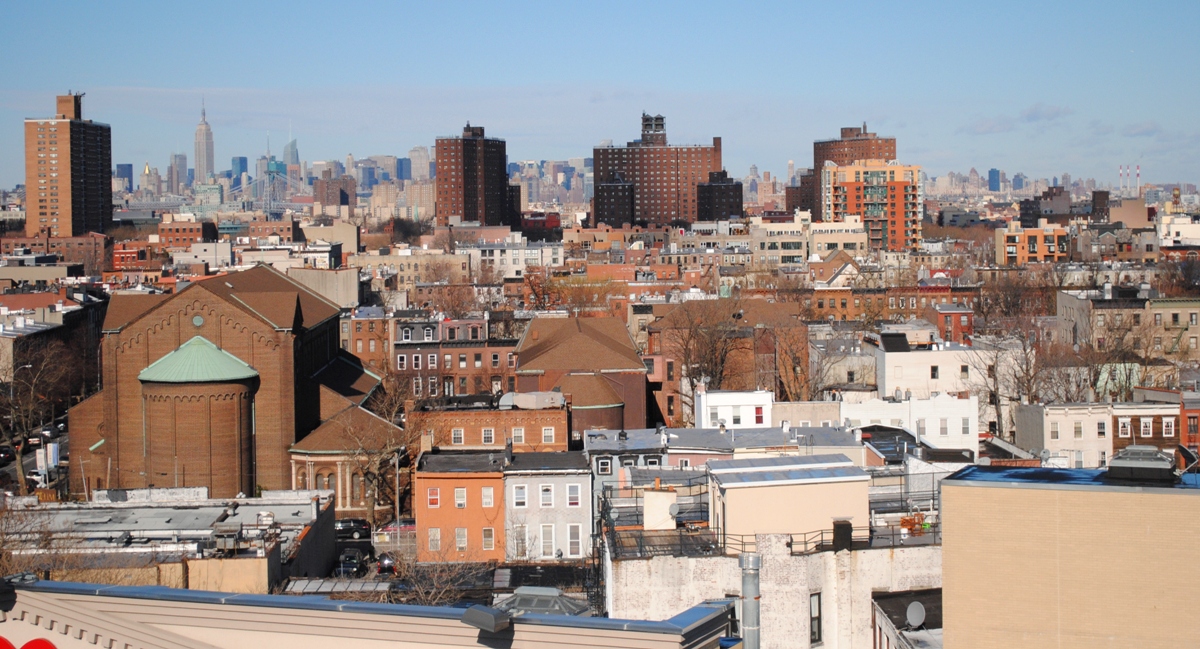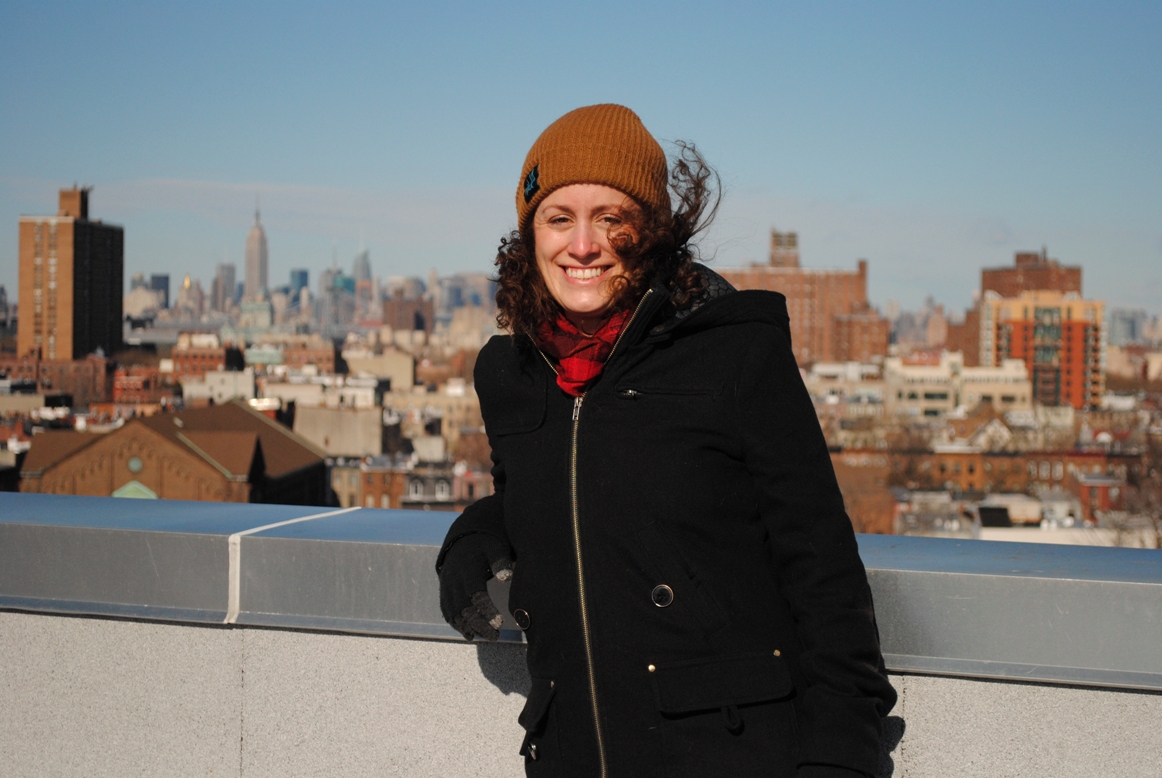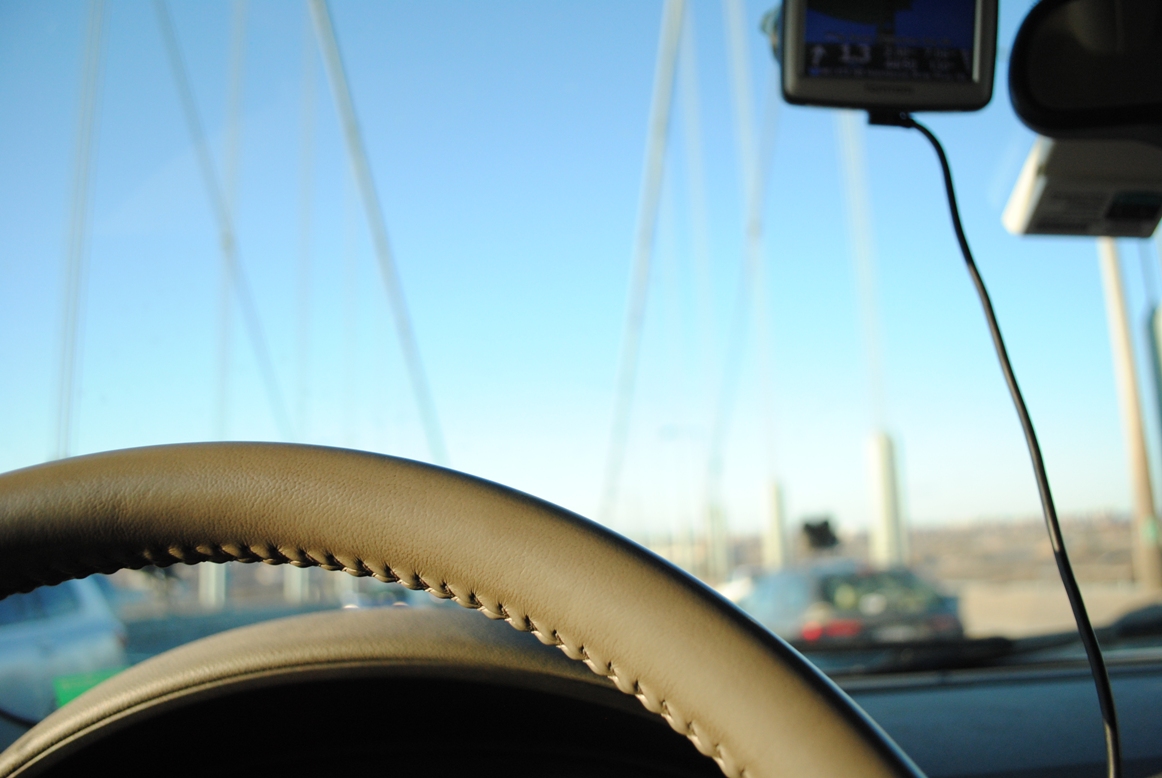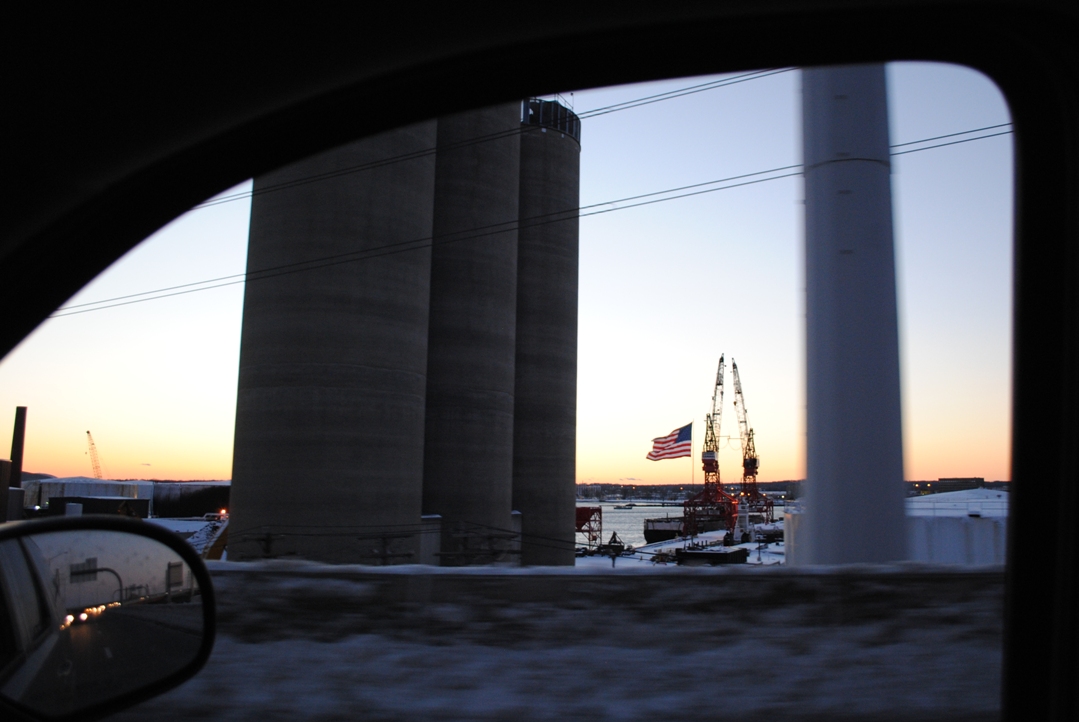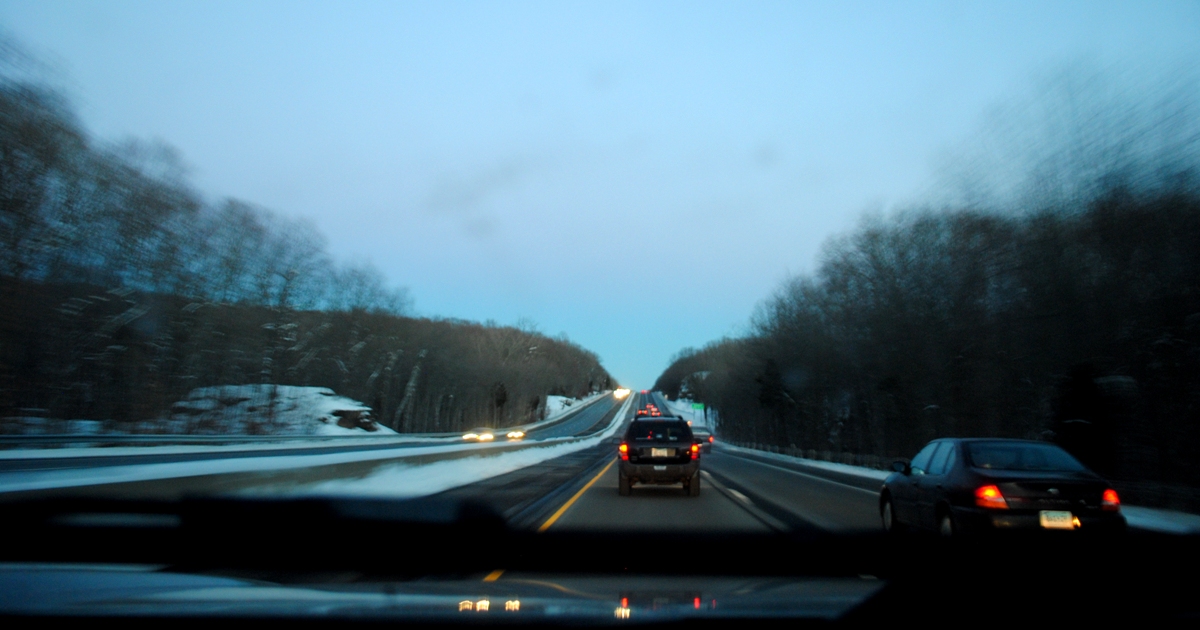 And that's pretty much that. I made it home in time to get some Kingston Pizza (yum!!) and eat it with my parents while watching the end of the New England Patriots game. Then a little more tv-watching (since I don't have that at my place in Colorado) and then packing. The next morning my mom drove me to the airport and I was headed back to Colorado. Such an amazing time at home. Thank you to everyone who made my trip back east such a great adventure!