It was snowy in Boulder and we decided to take a Saturday day trip down south to Pueblo in search of dry land. It was Glen, Neil, Chad and me. We left Boulder around 8:30, Chad hopped in the car in Denver and we were on our way…
Our first stop was on the Colorado State campus there, where this amazing bank happens to be…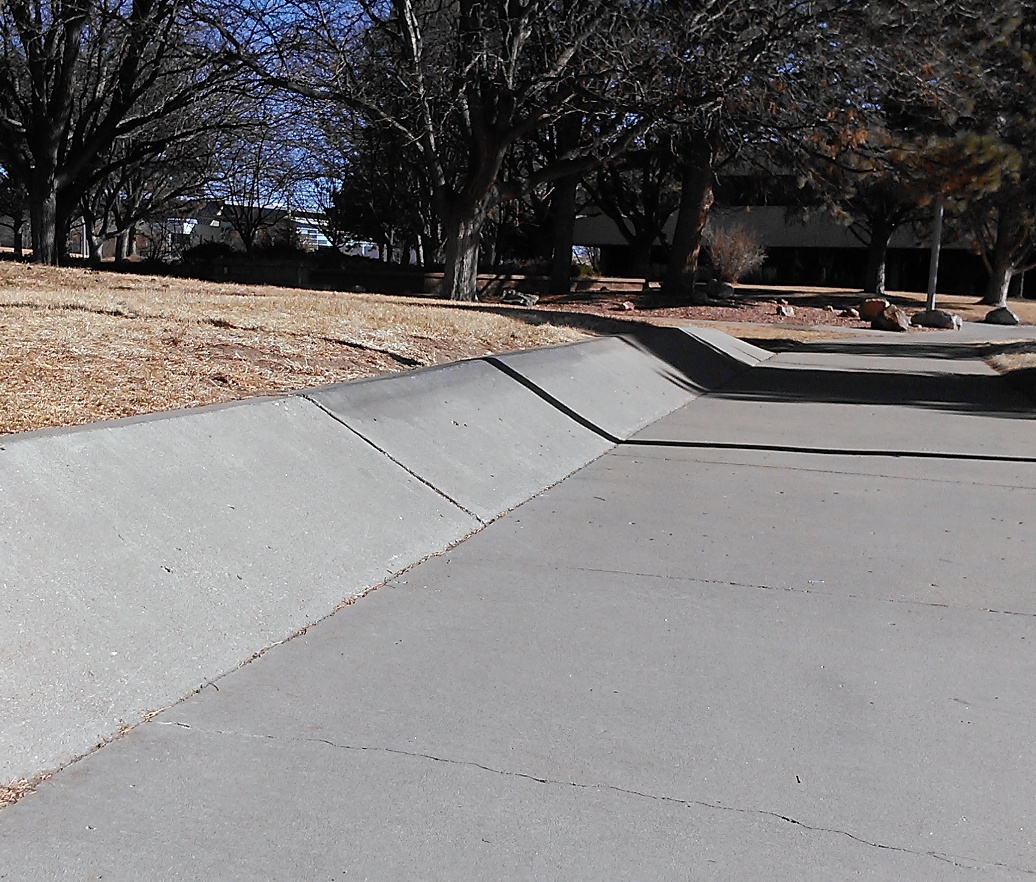 It was fun warming up, but the wind was intense. After awhile we stopped for lunch and then went by KaMitt, where the homies are the raddest people and always take the time to hang with us and take us to skate spots… Honestly the most welcoming dudes.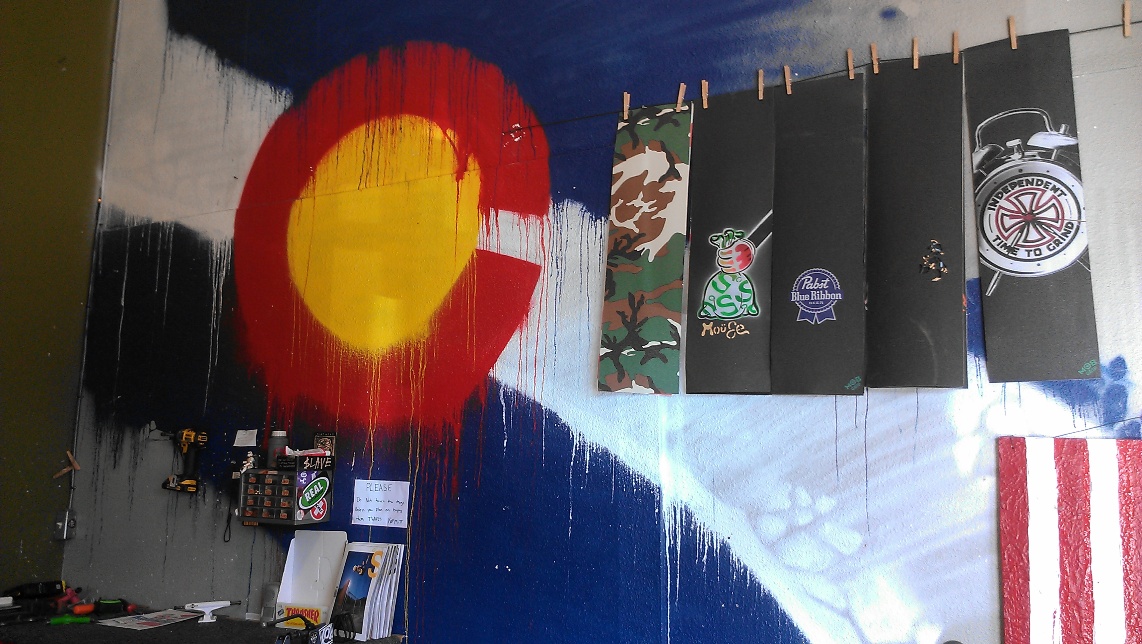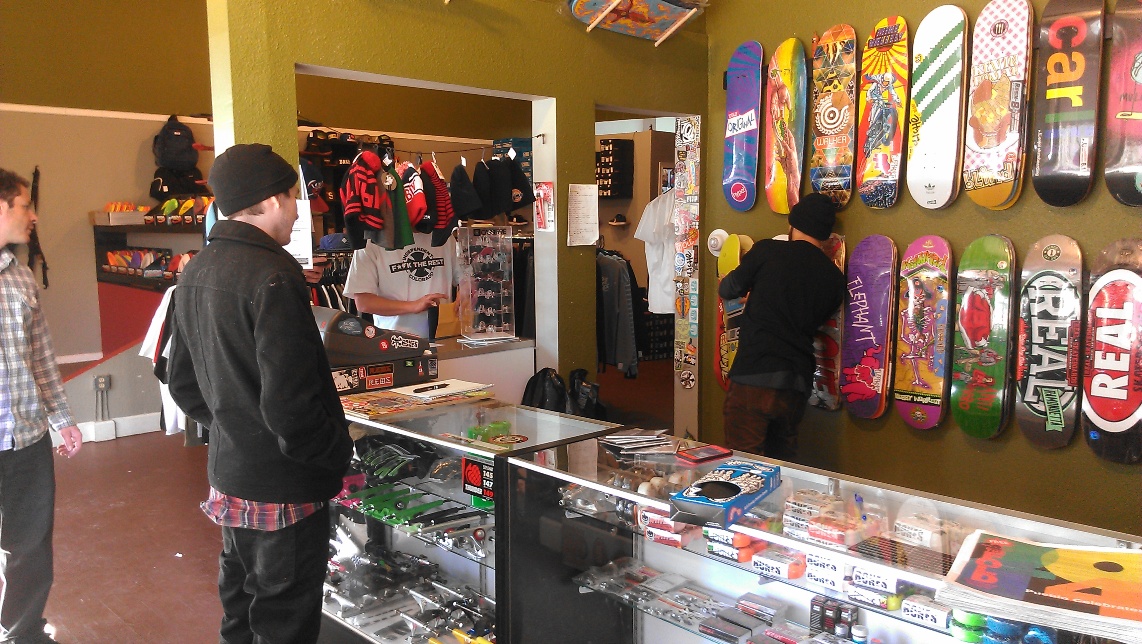 After hanging at the shop for a bit, Fred took us to a spot down by the river…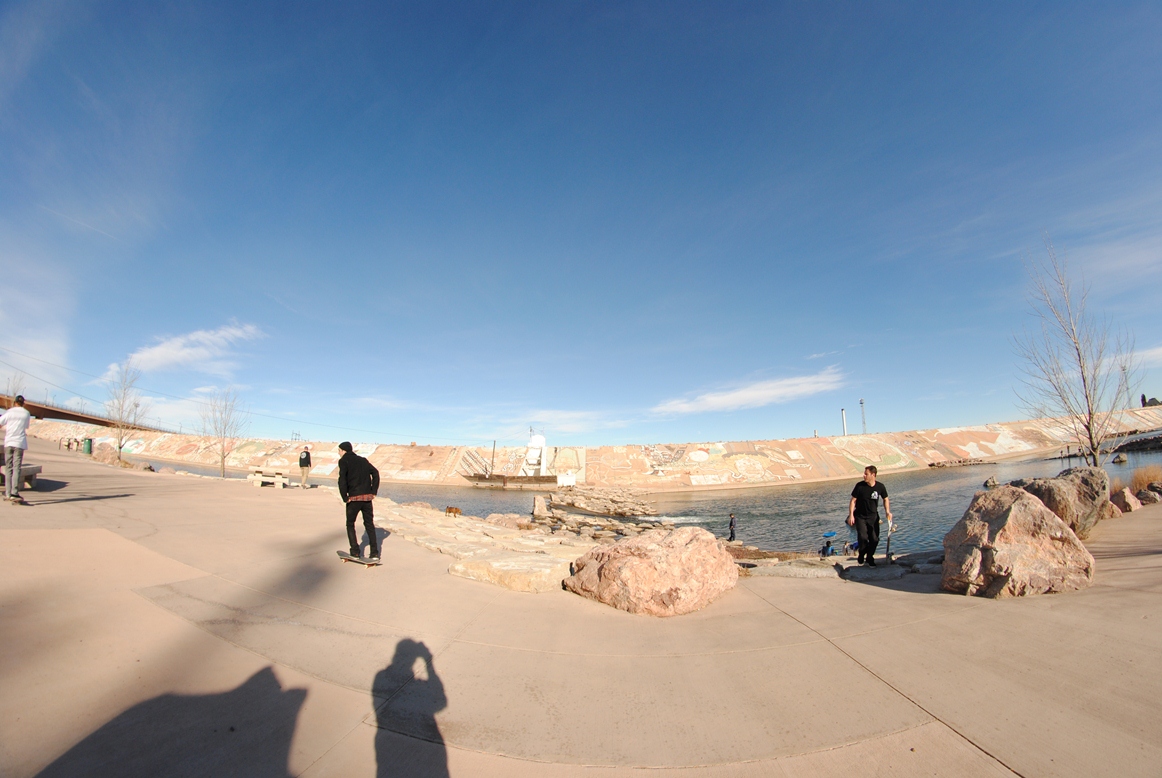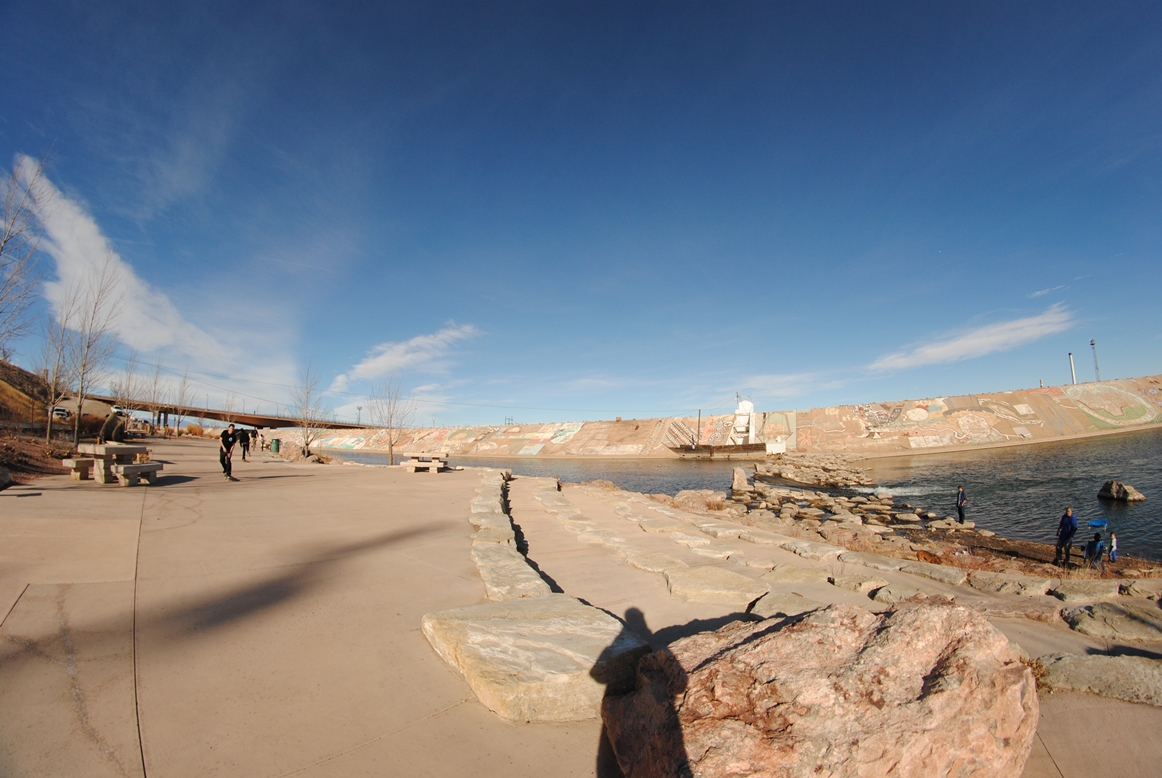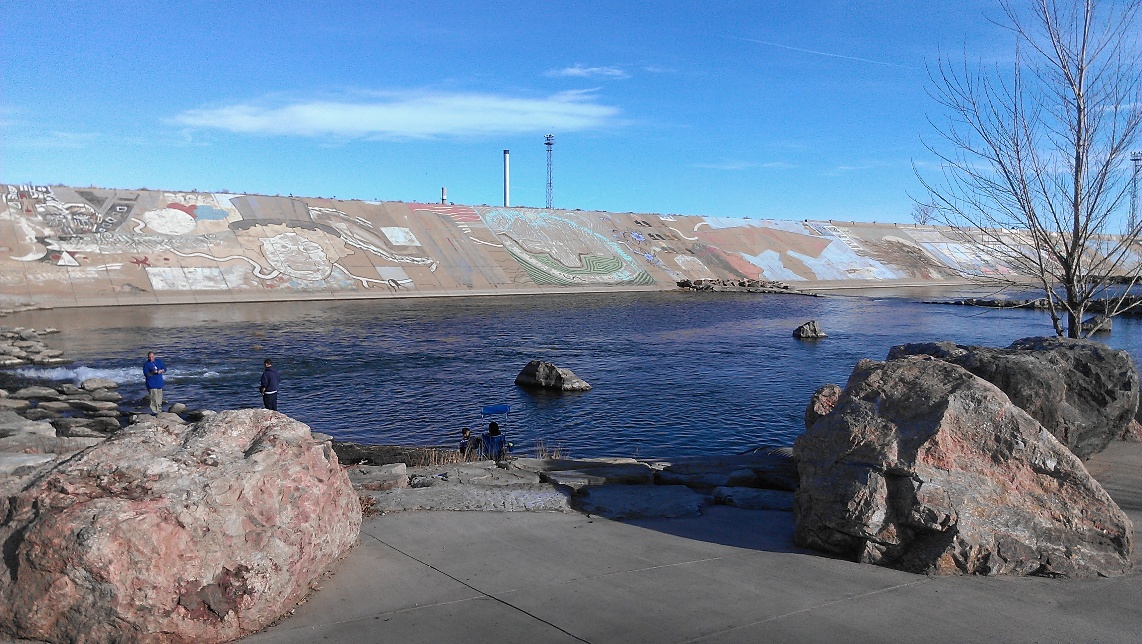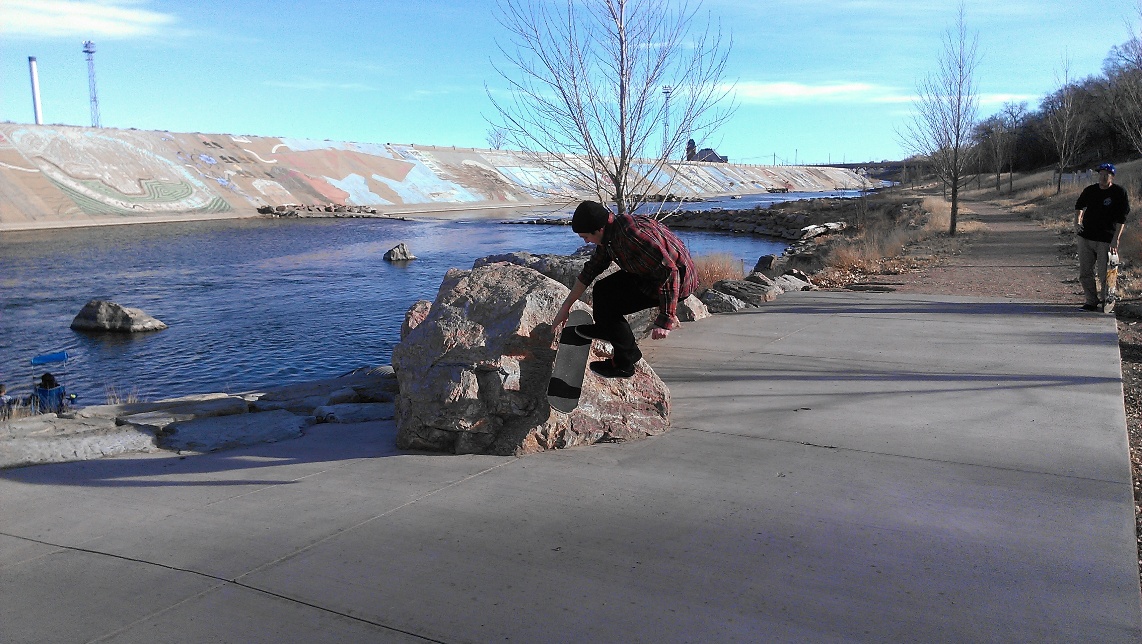 Next, to a bank to ledge spot…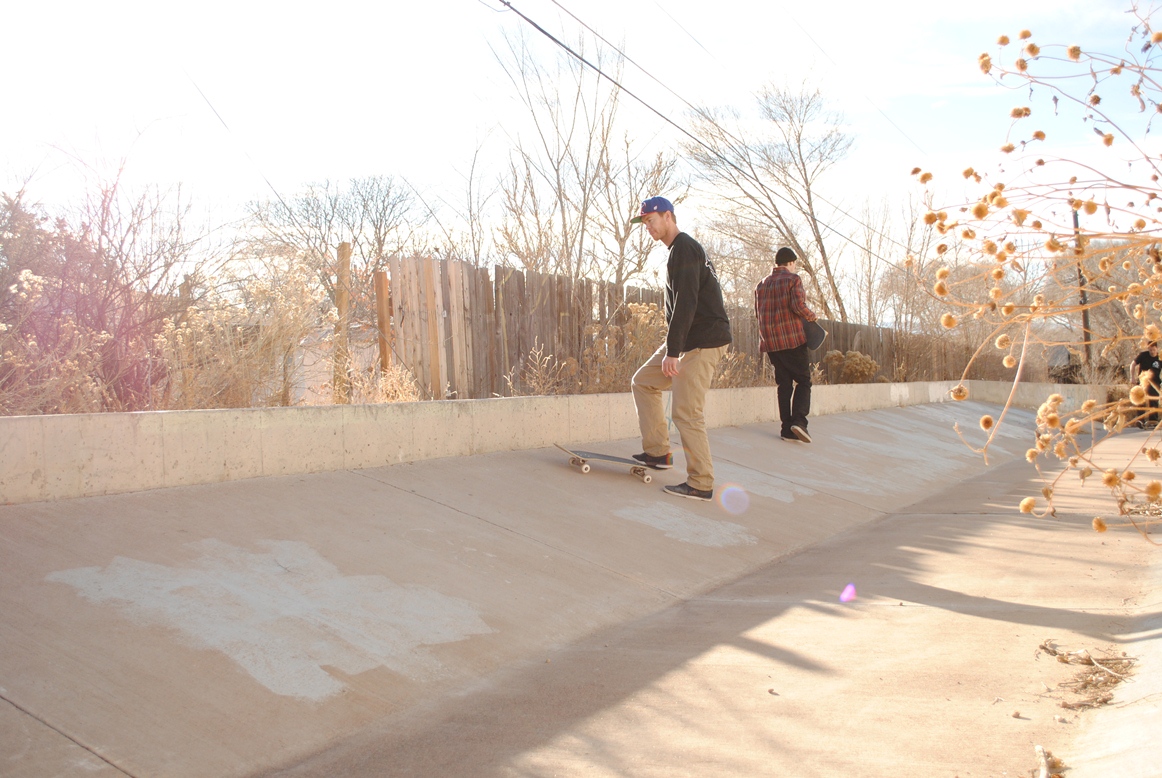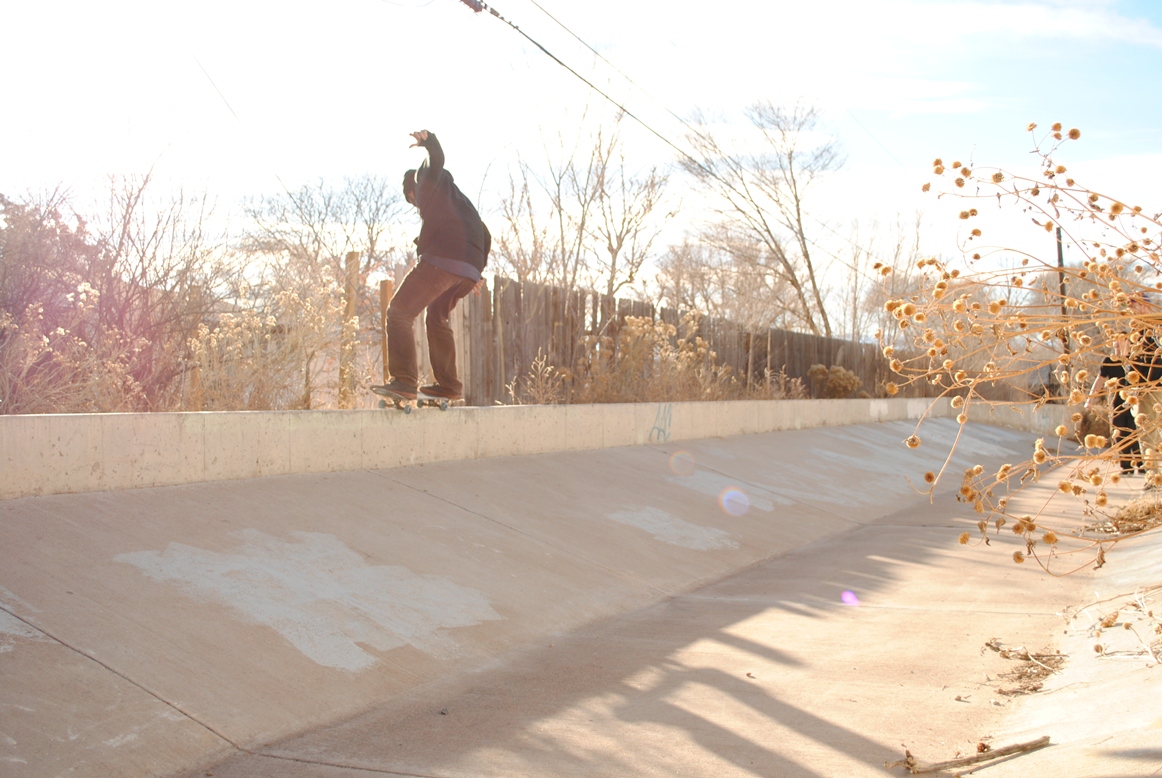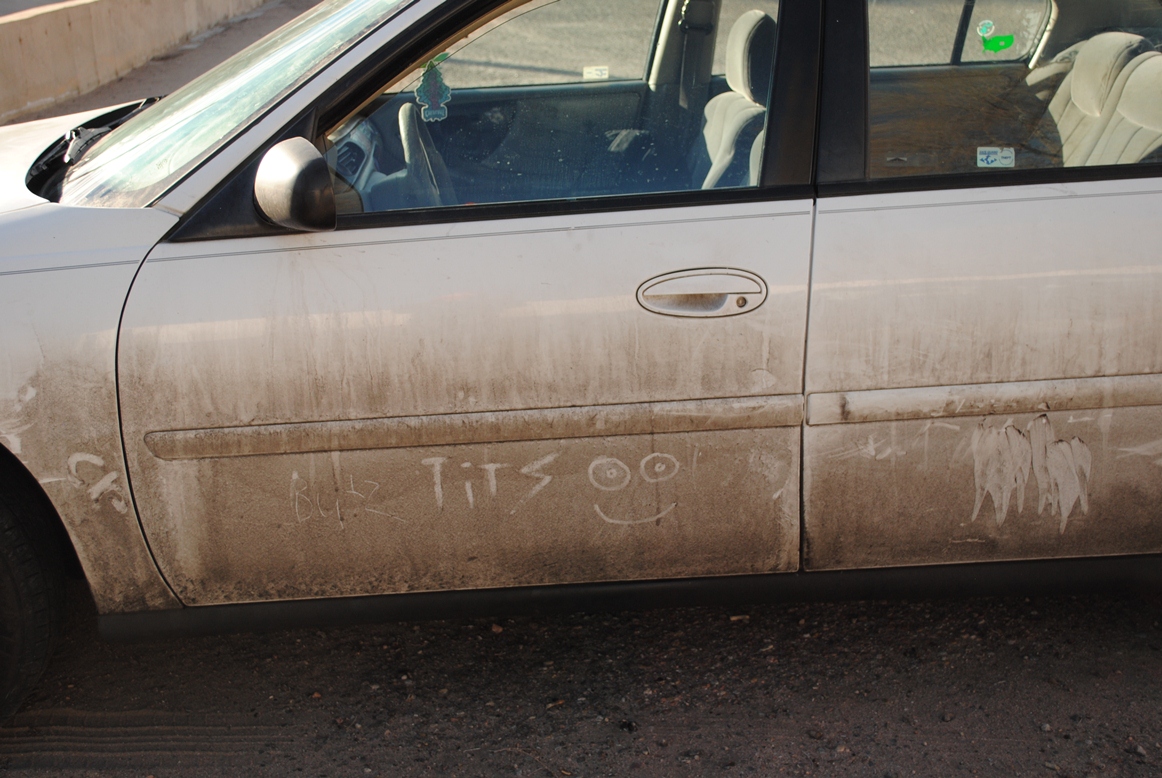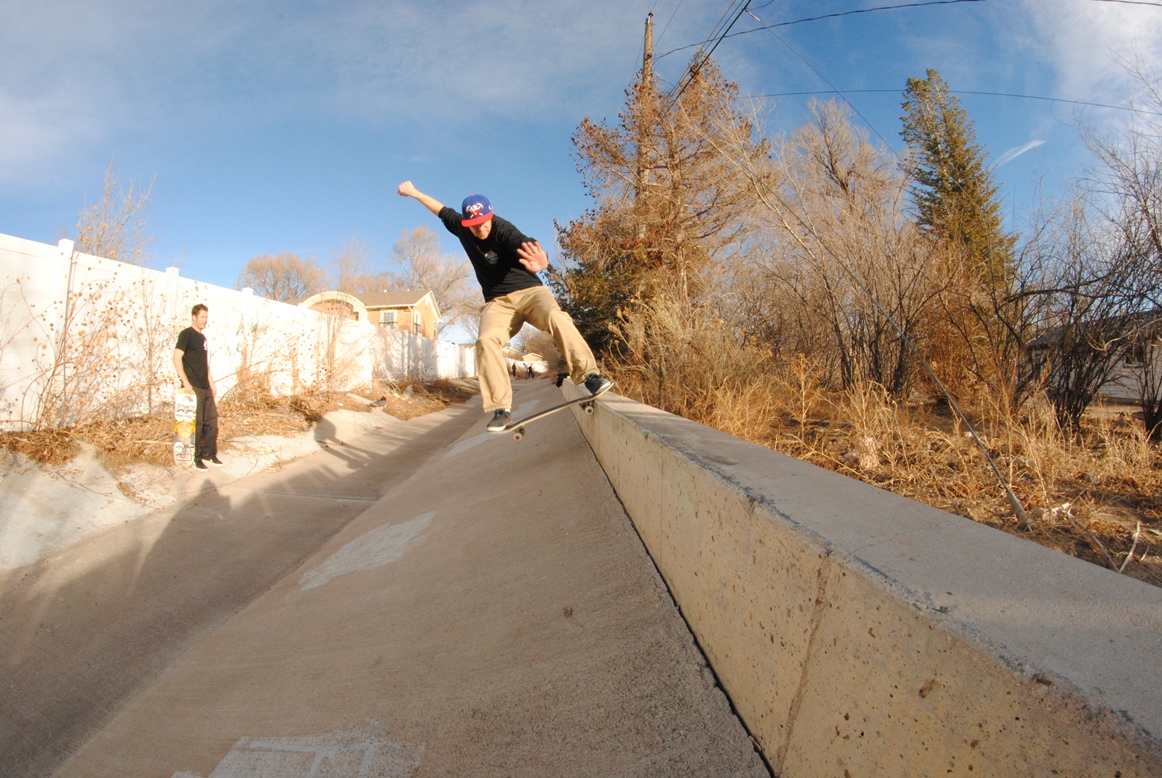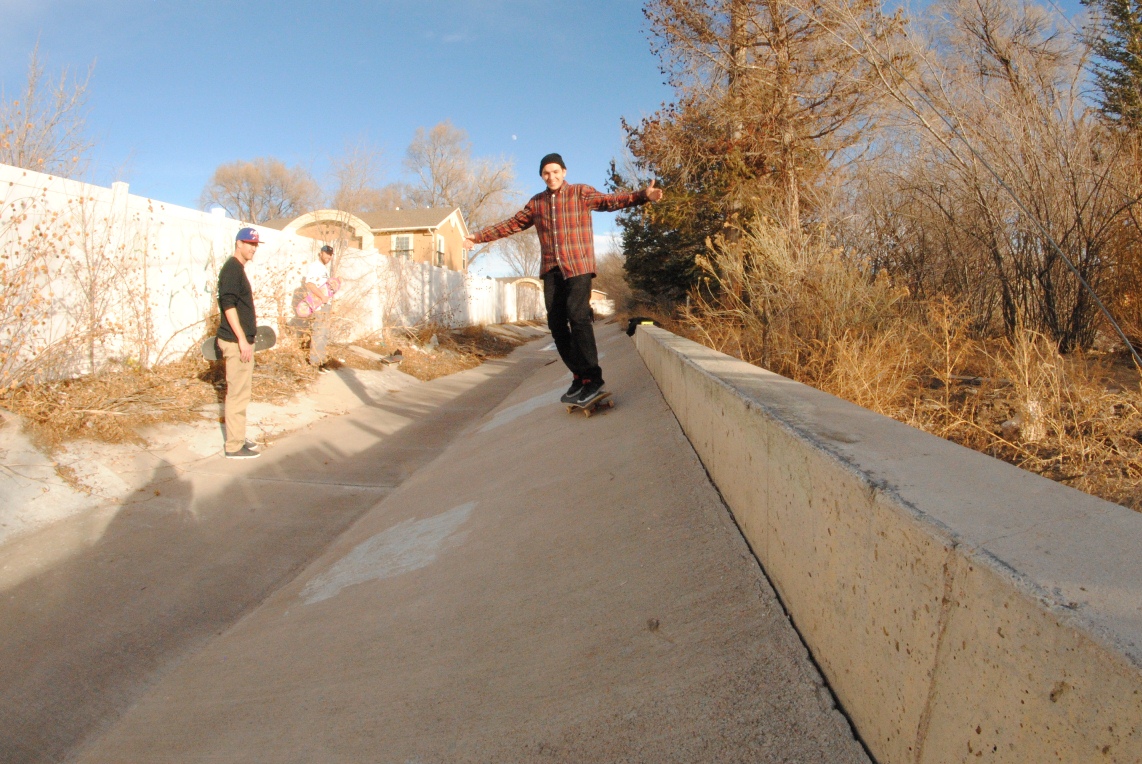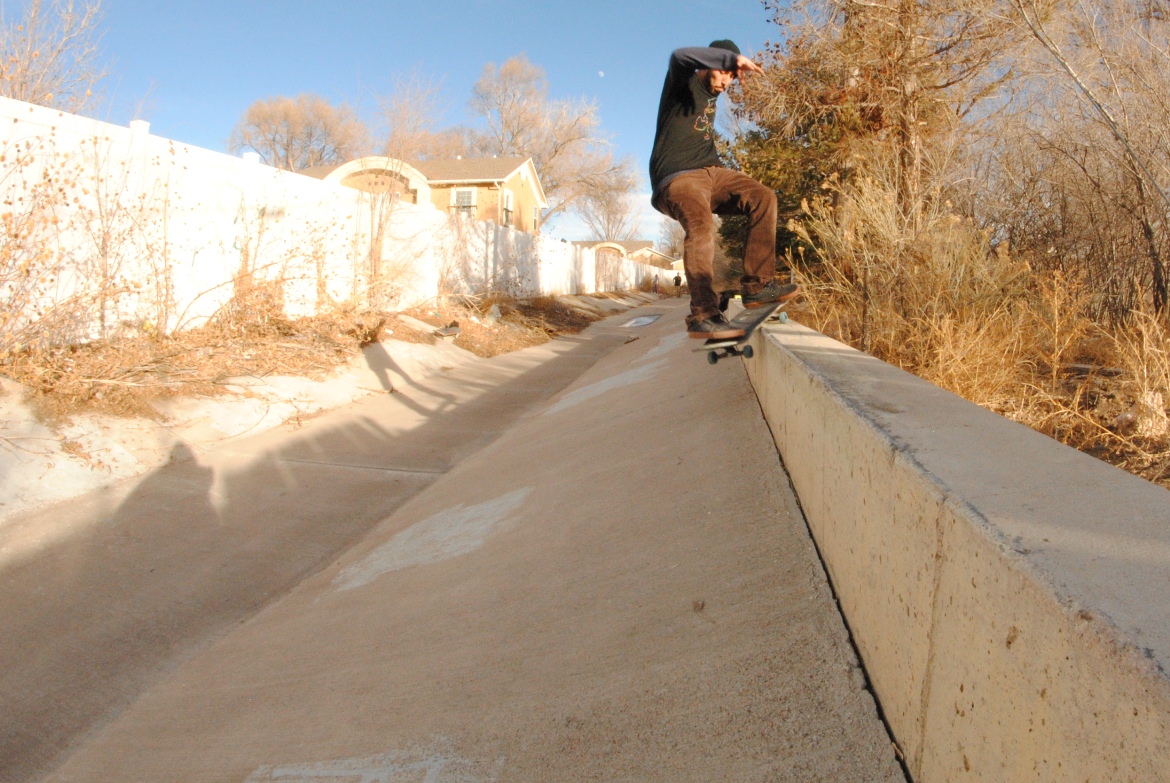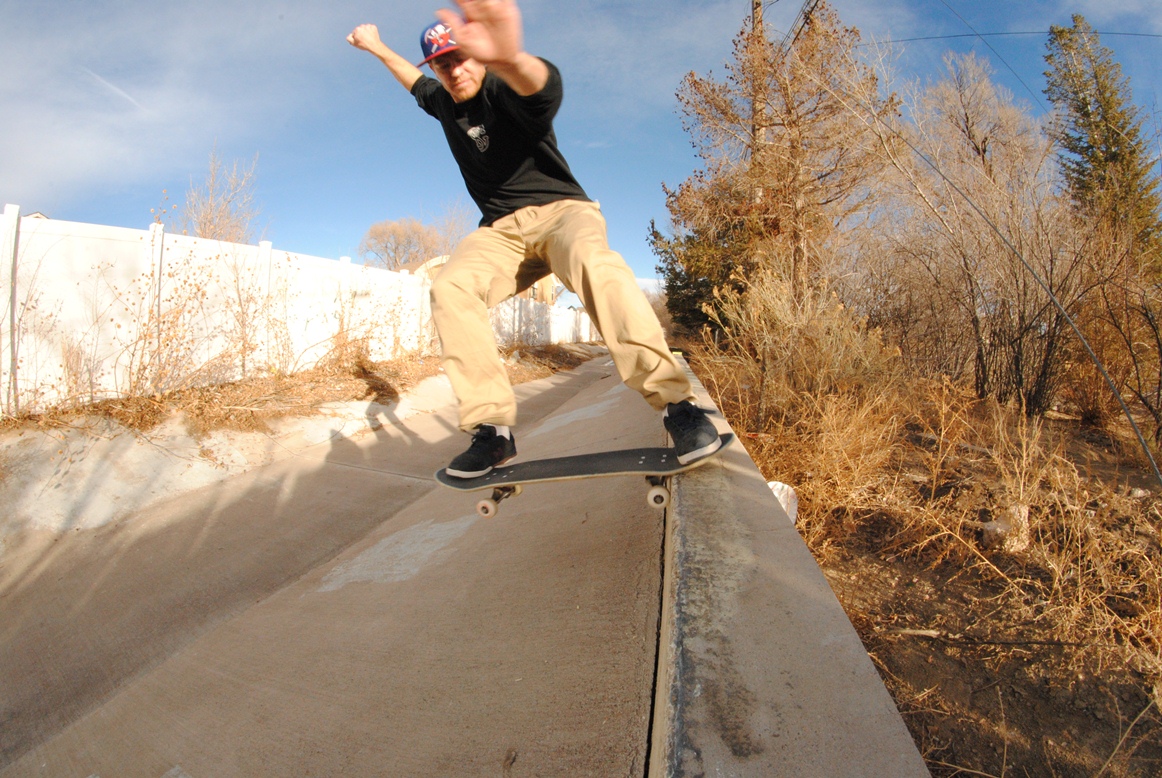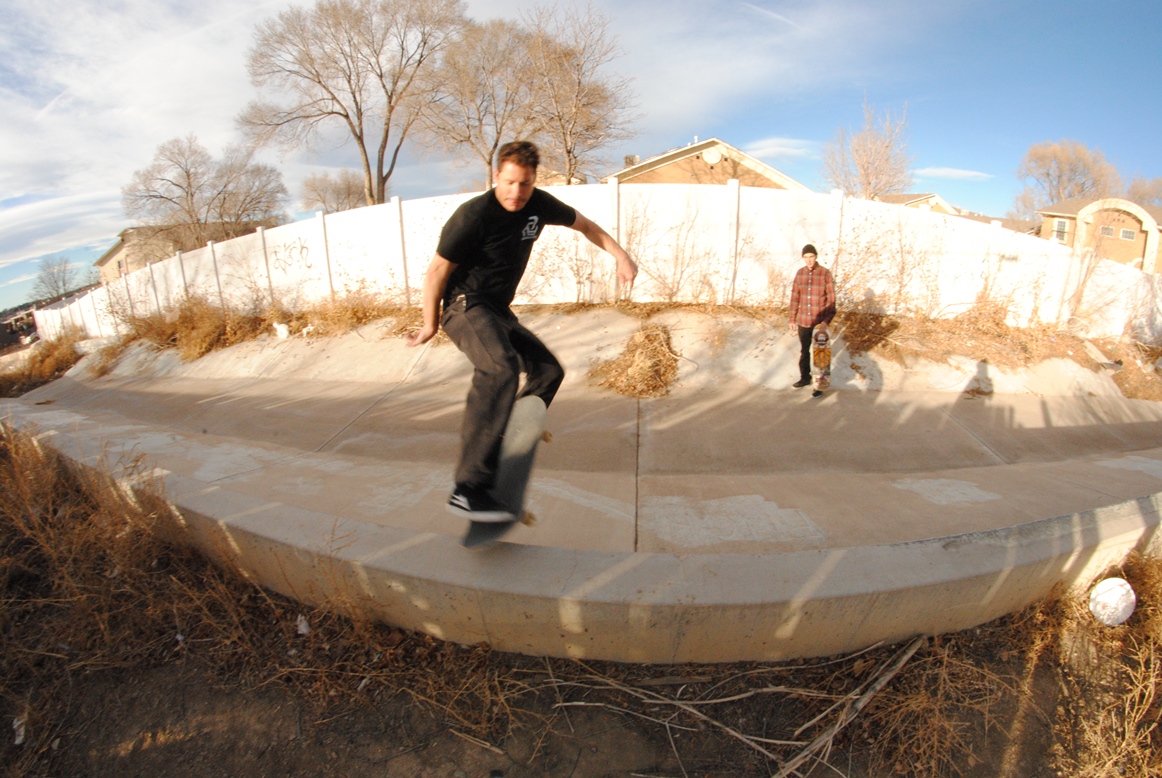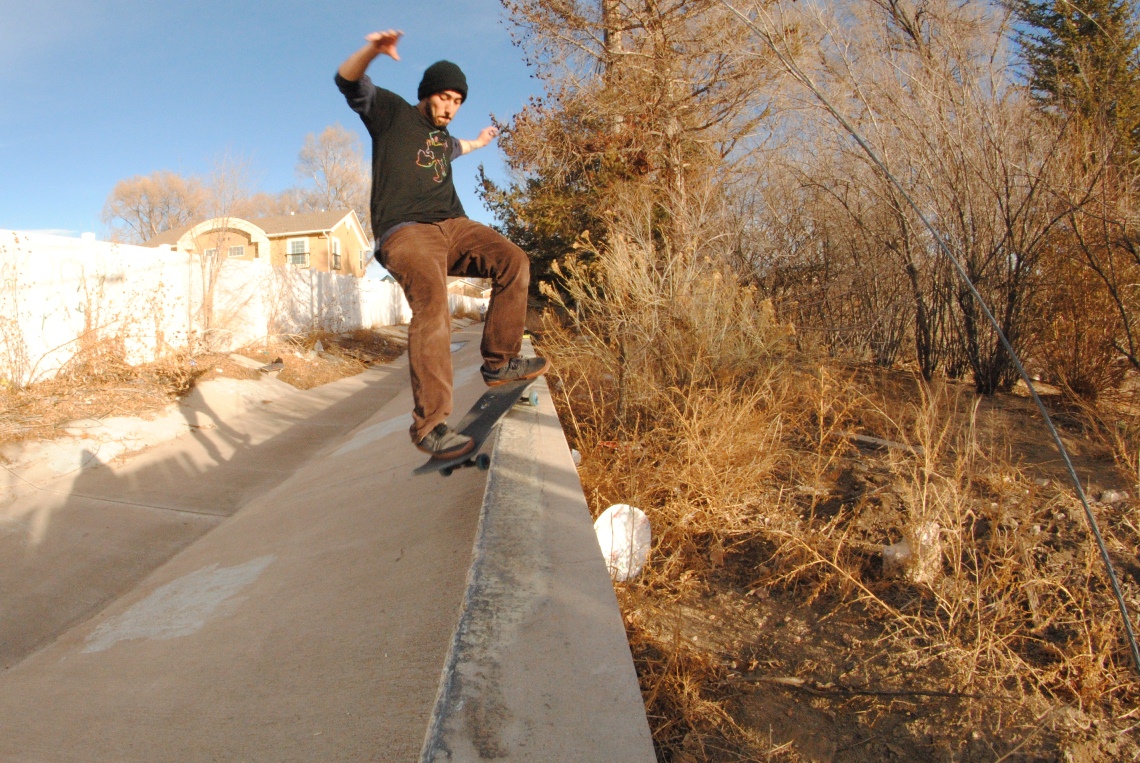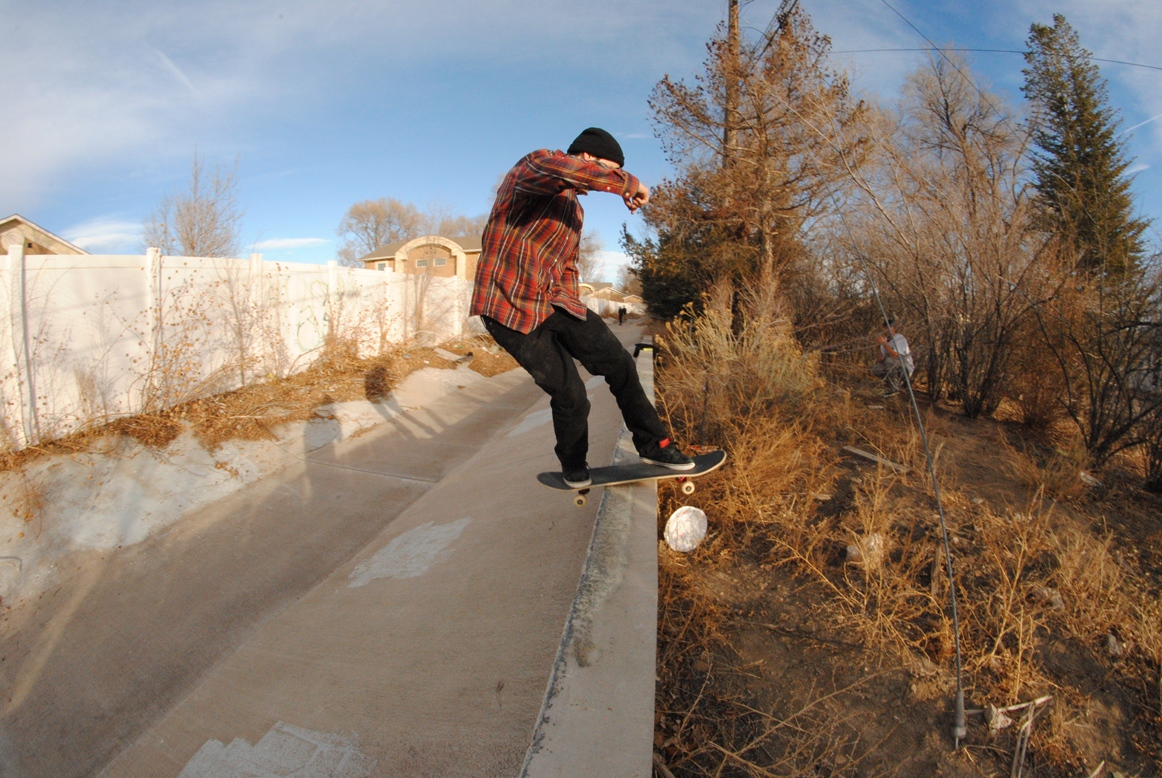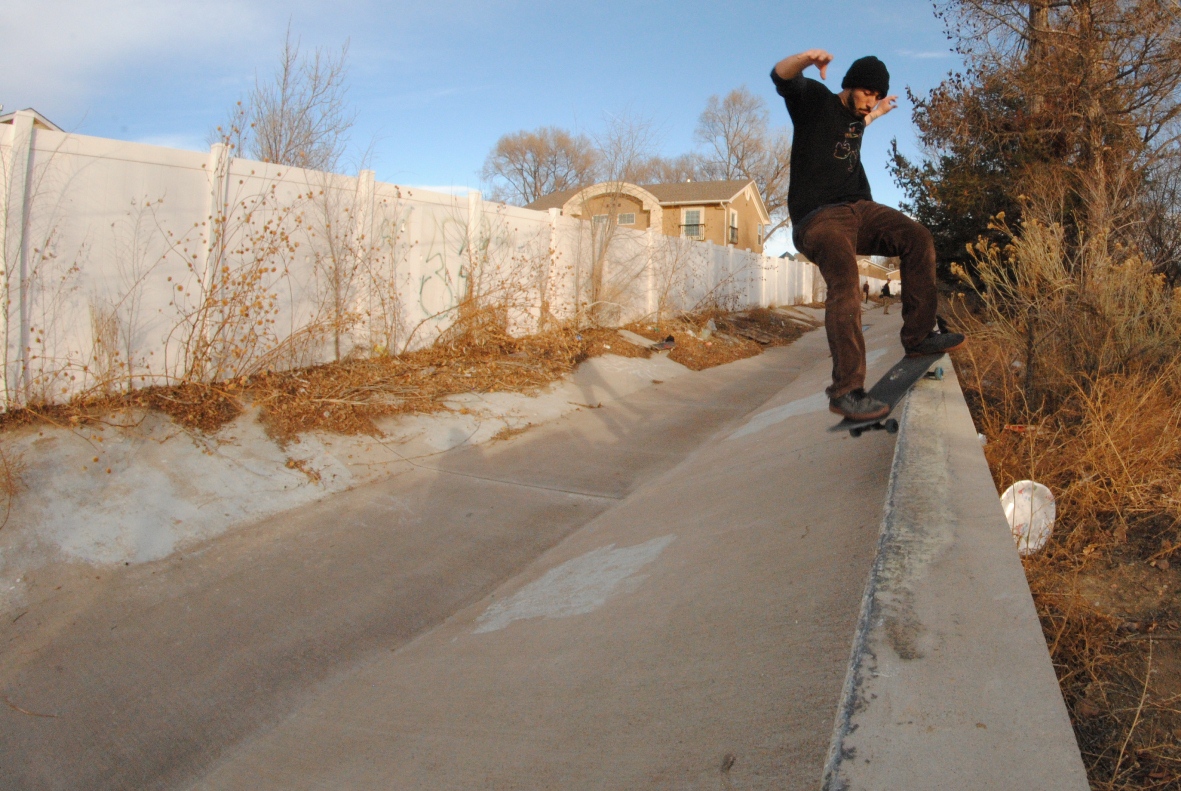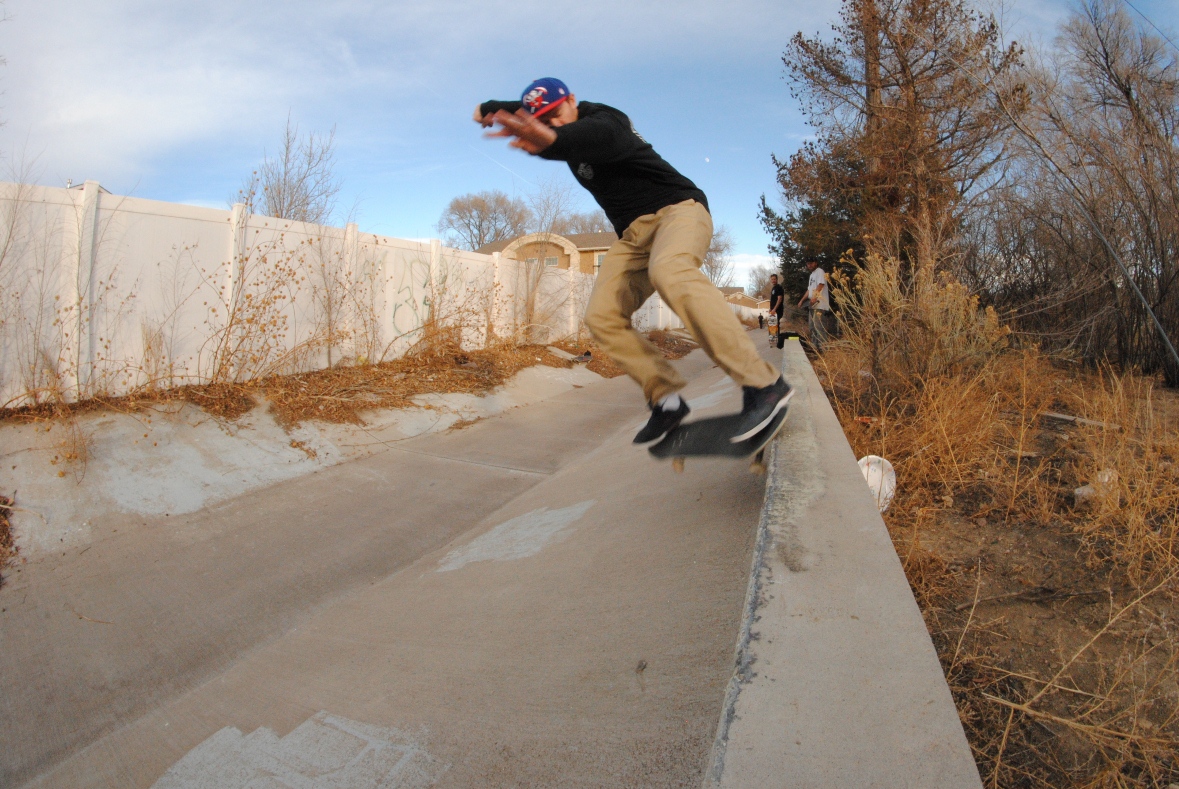 Everything was awesome and I finally put down my camera to skate, when some crazy dude with a wooden rod longer than a baseball bat came running out through the fence, screaming at us and threatening us with his bat. He was yelling about how we needed to get, something about his place being vandalized (so, of course the immediate connection with skaters), etc. until Fred shut him down and put him in his place.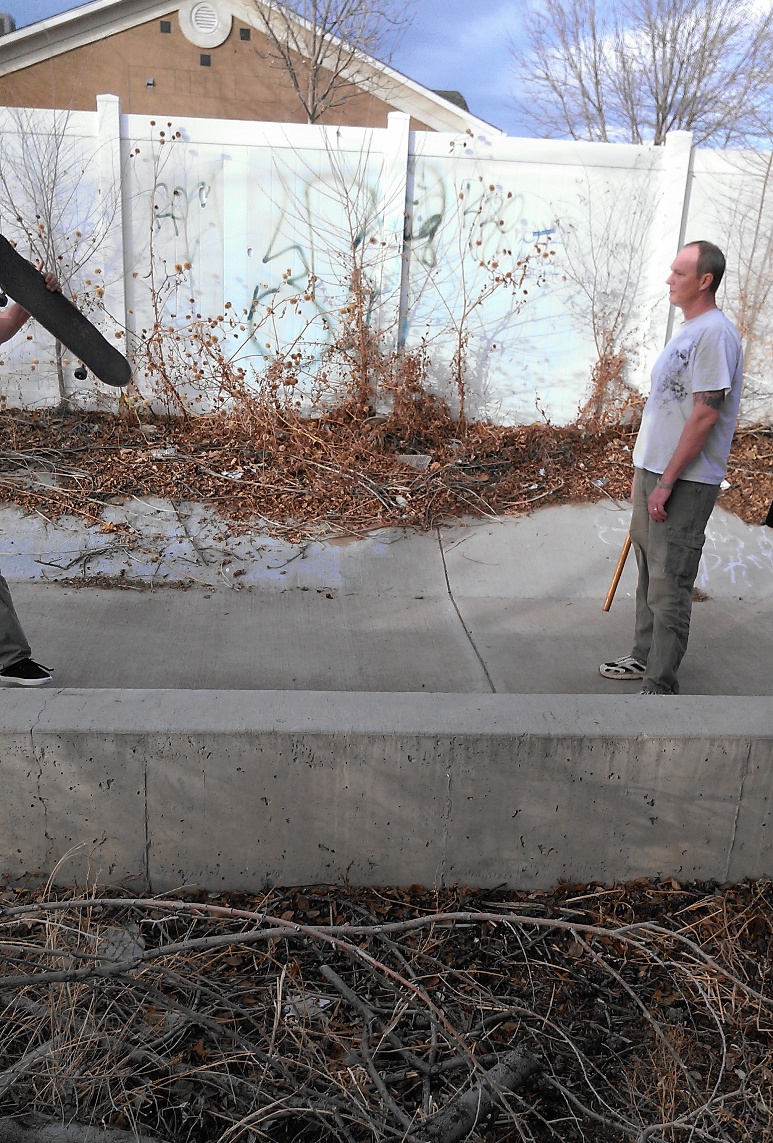 (He looks pretty relaxed in the above photo, but that's cause this is after Fred shut him down. I couldn't get to my camera or cell phone until this point, because he was standing right next to them when he was in crazy aggressive mode.)
Either way, we left that spot and moved on to the next…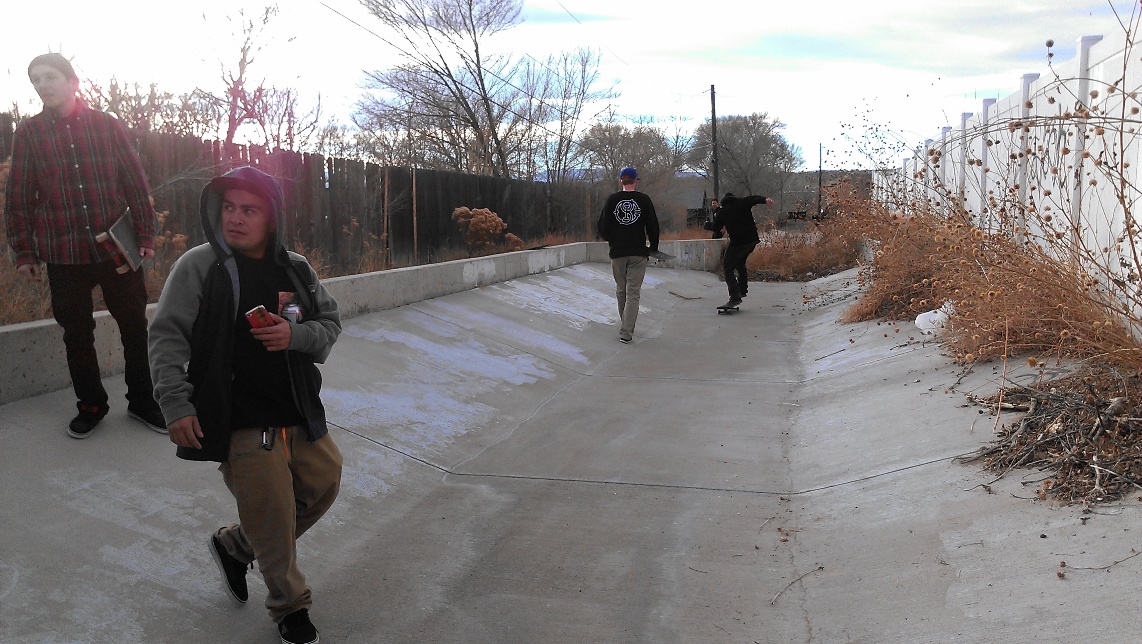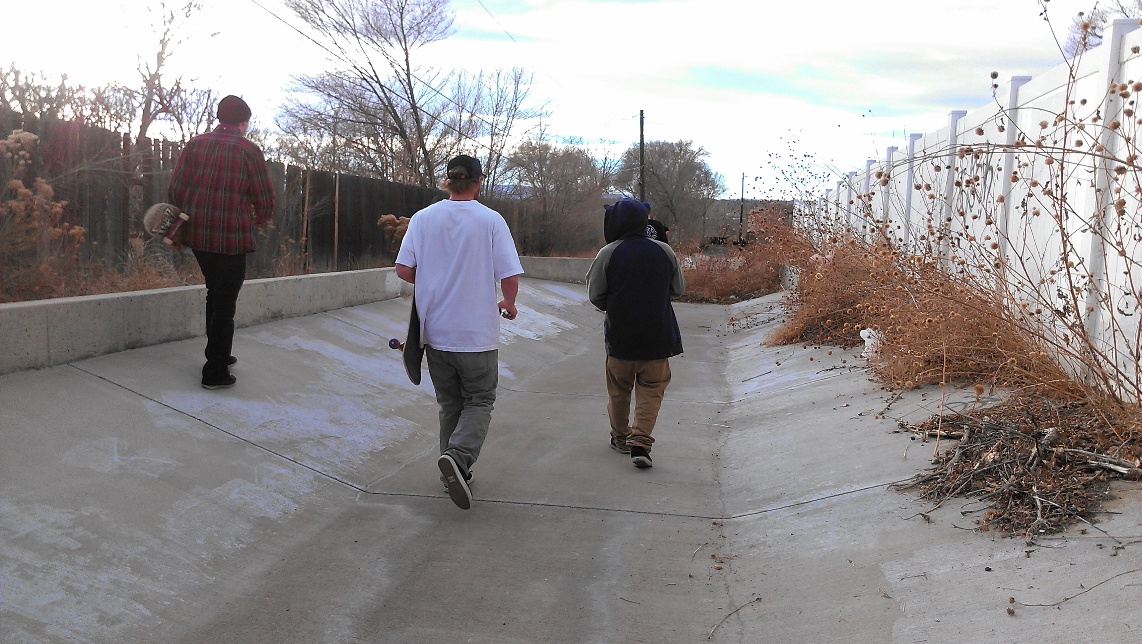 …which also happened to be a bank to ledge, just a little more intense…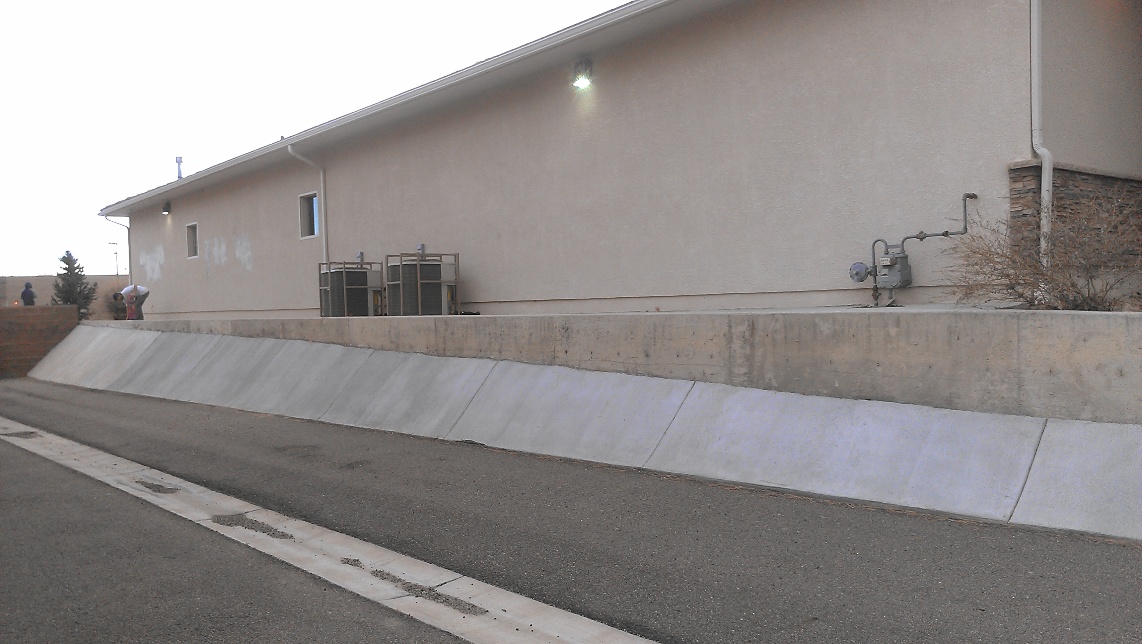 Ricky and Fred were the only ones trying to tackle this beast…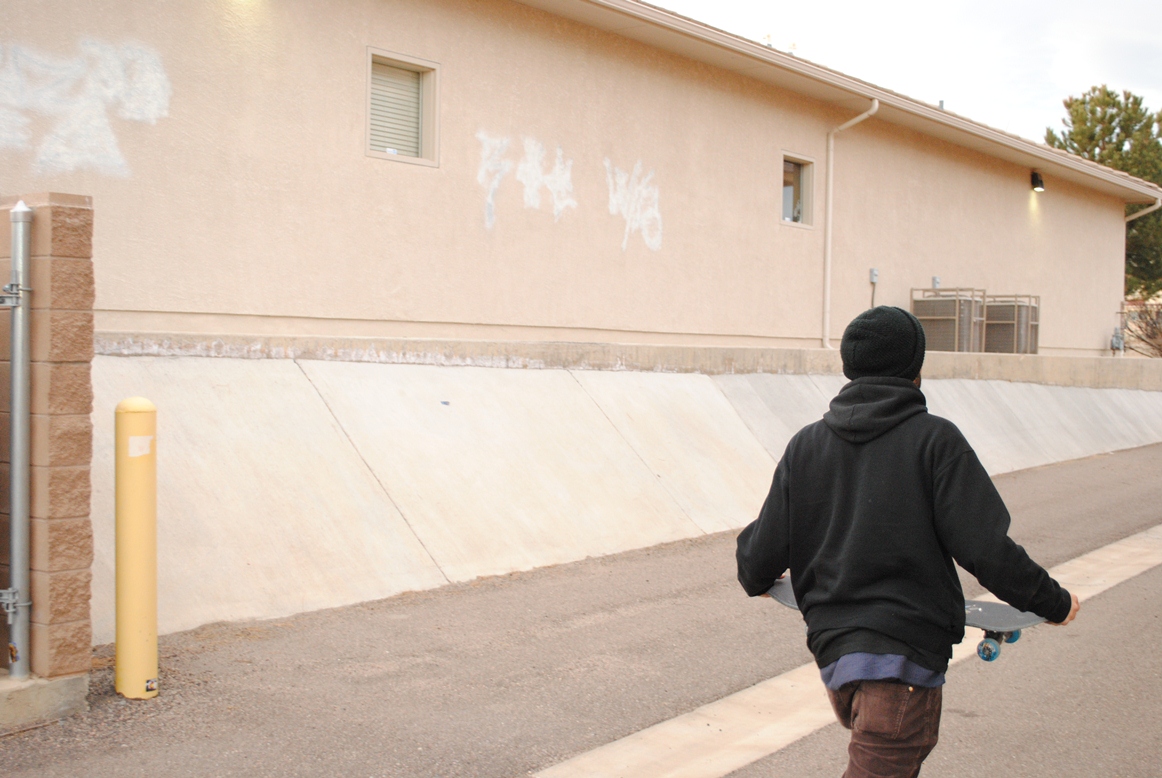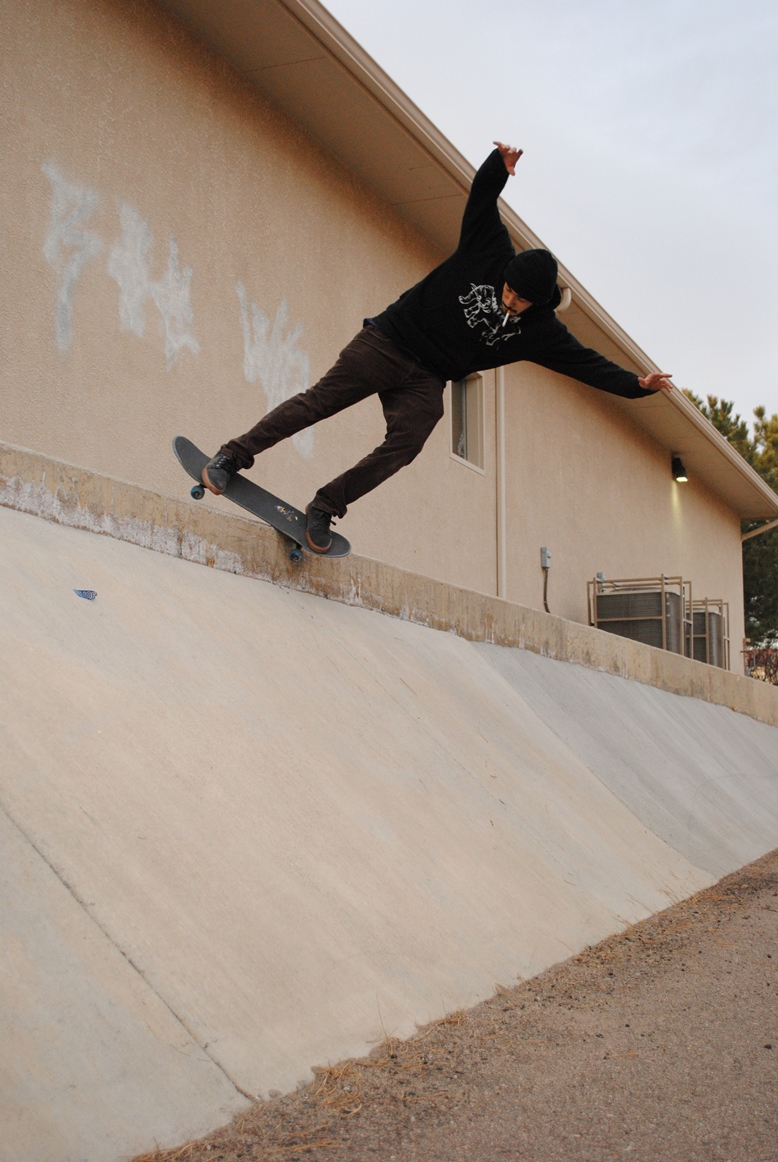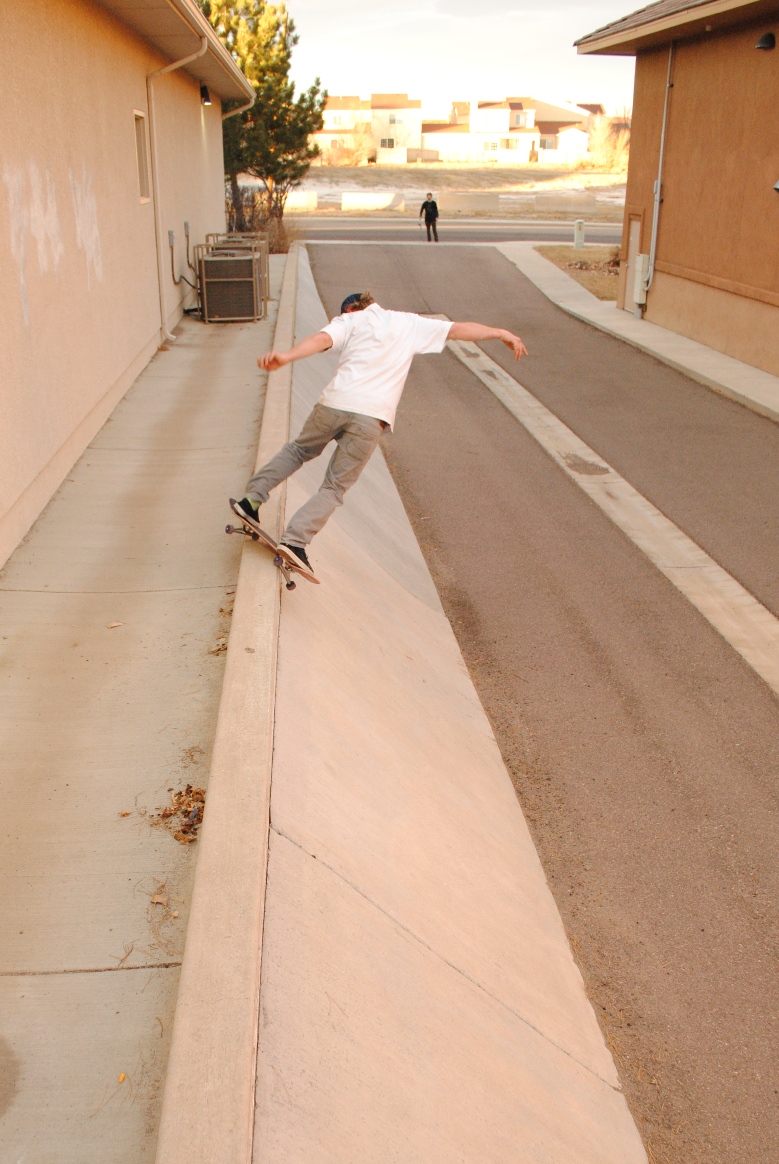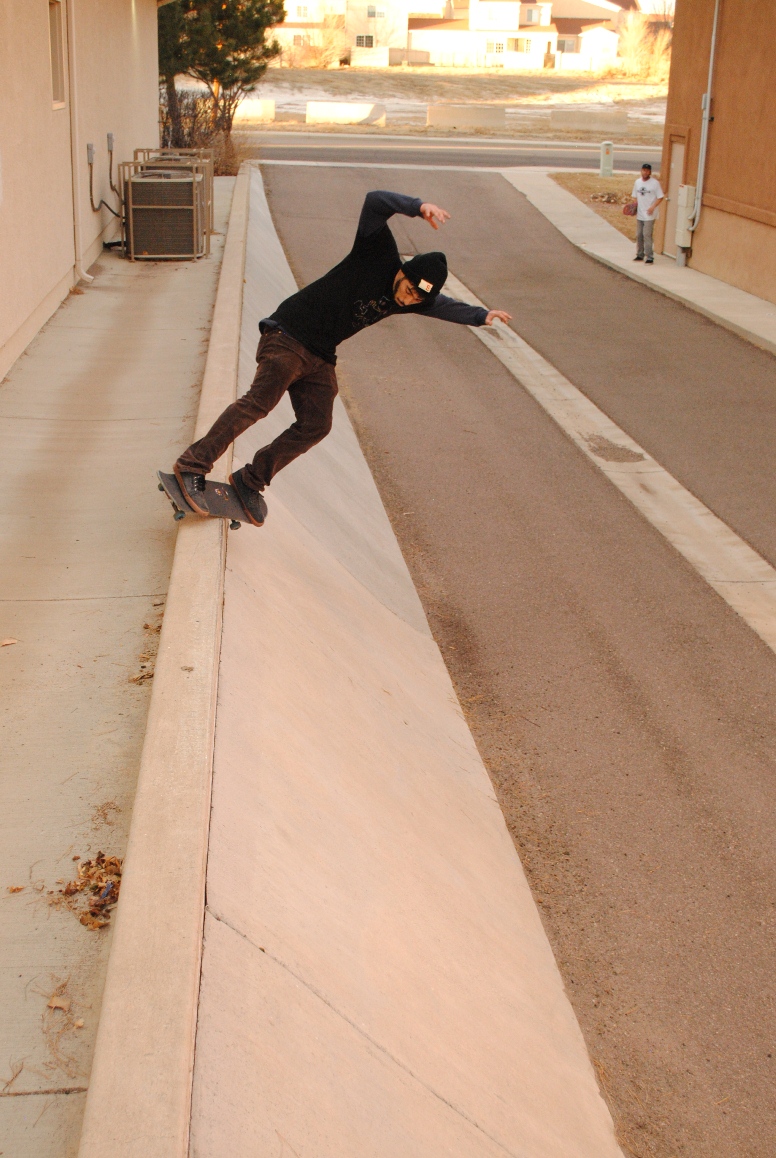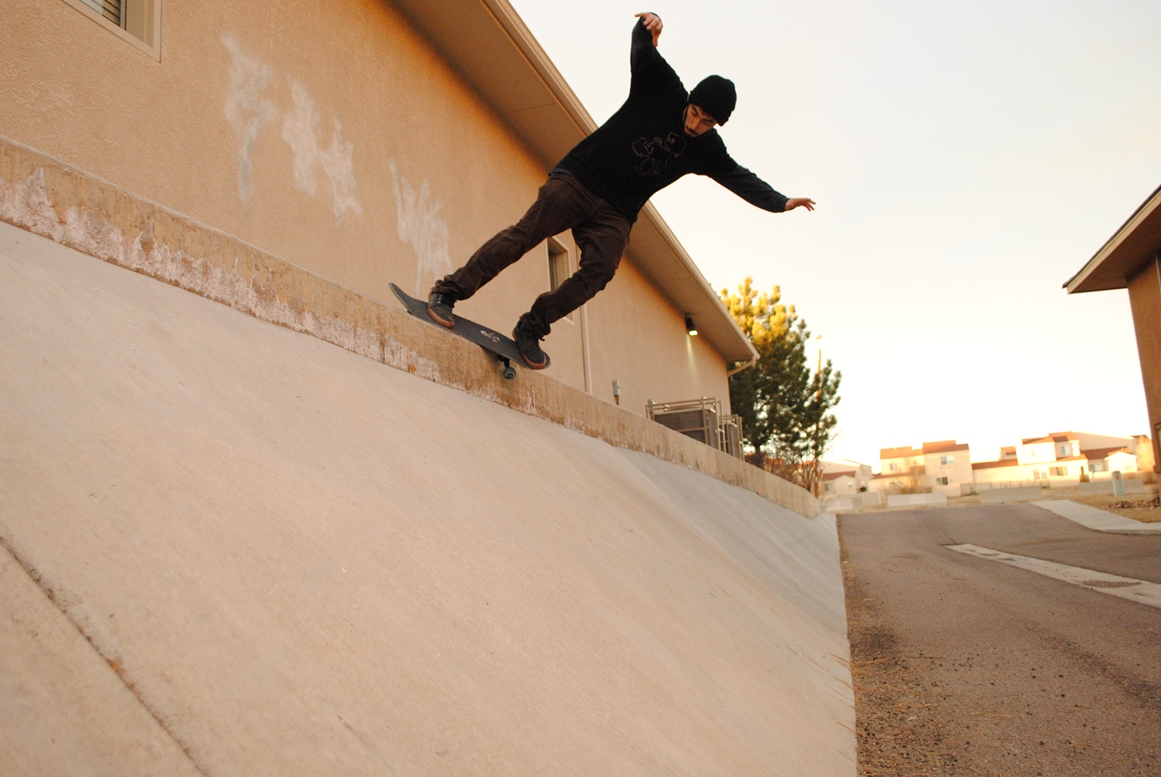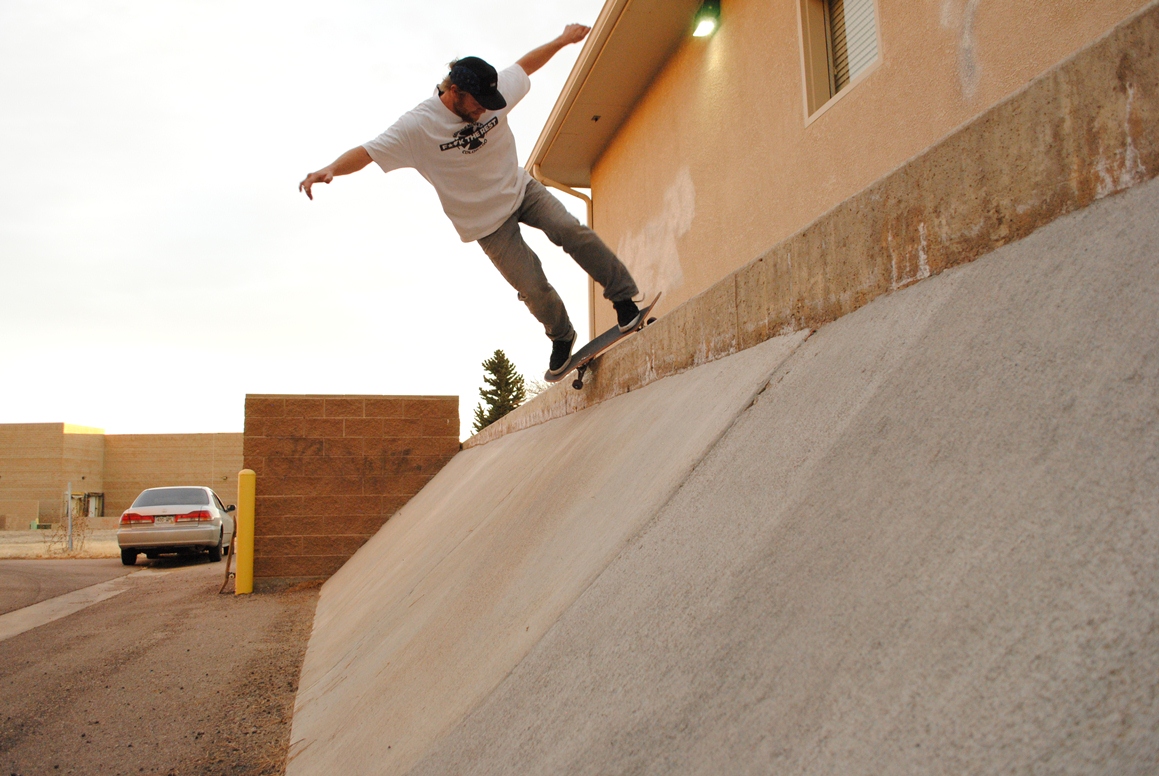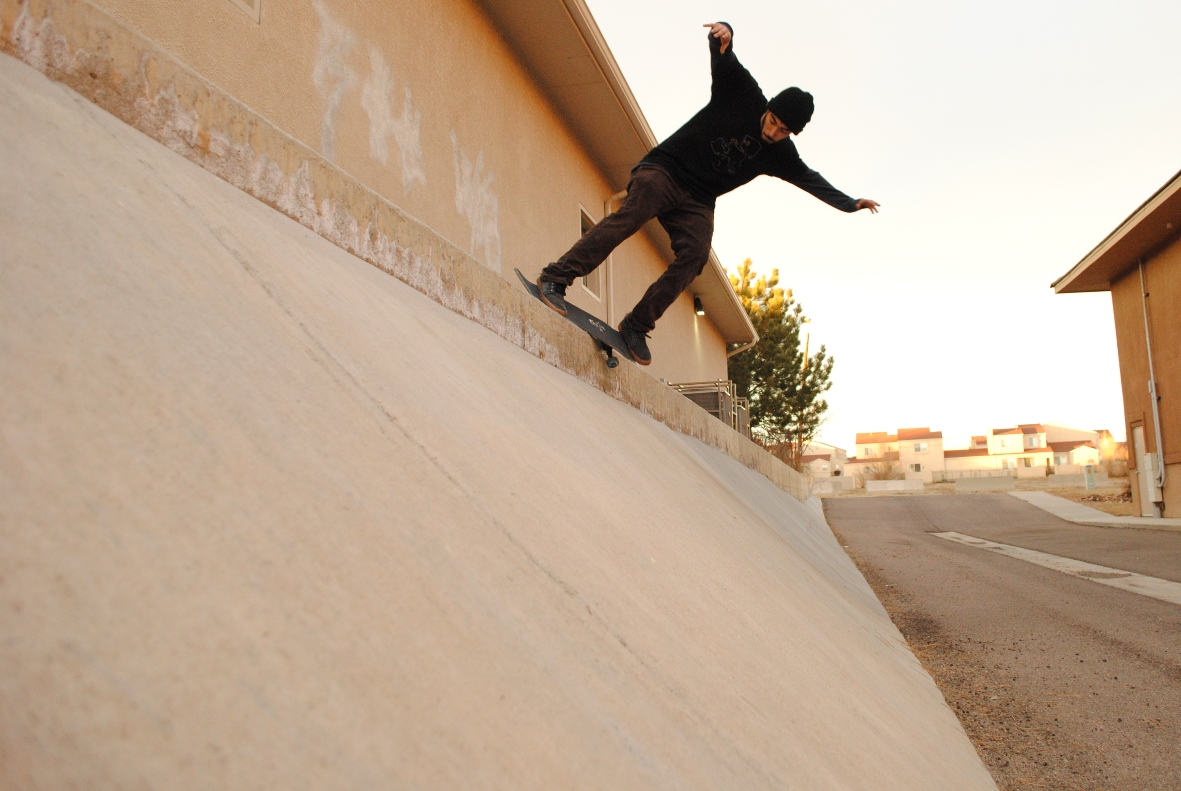 Sketchy… so sick though.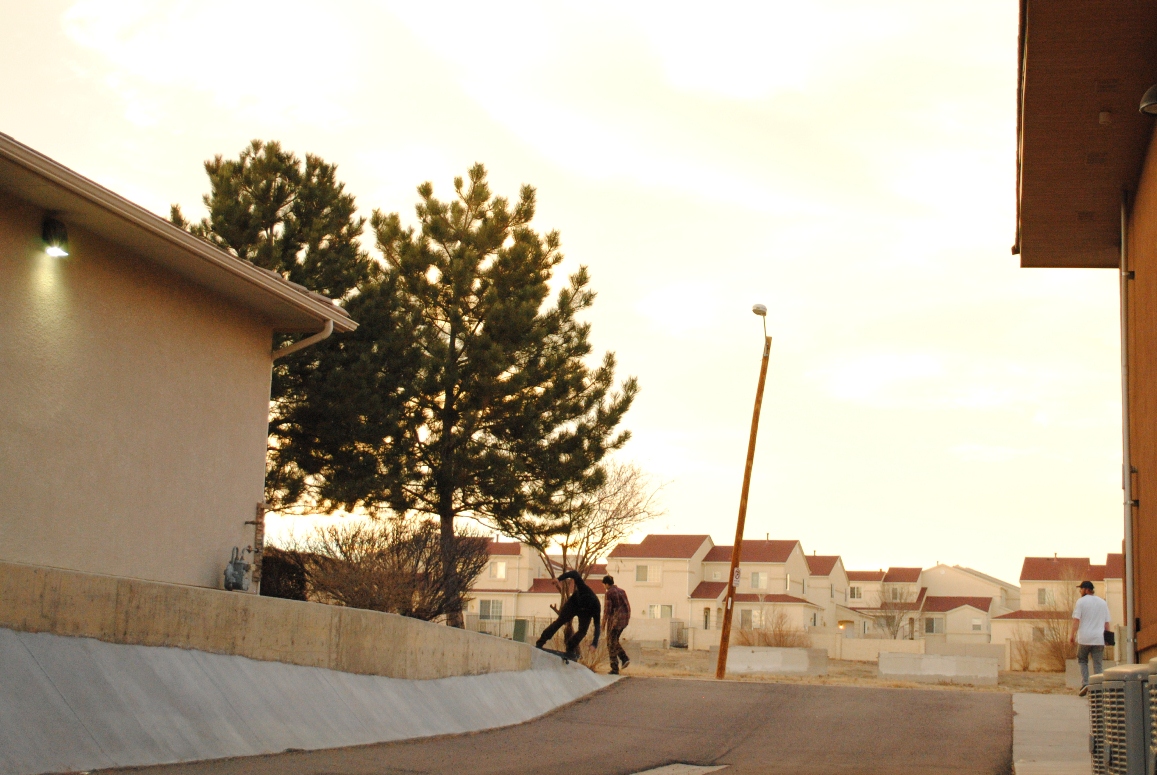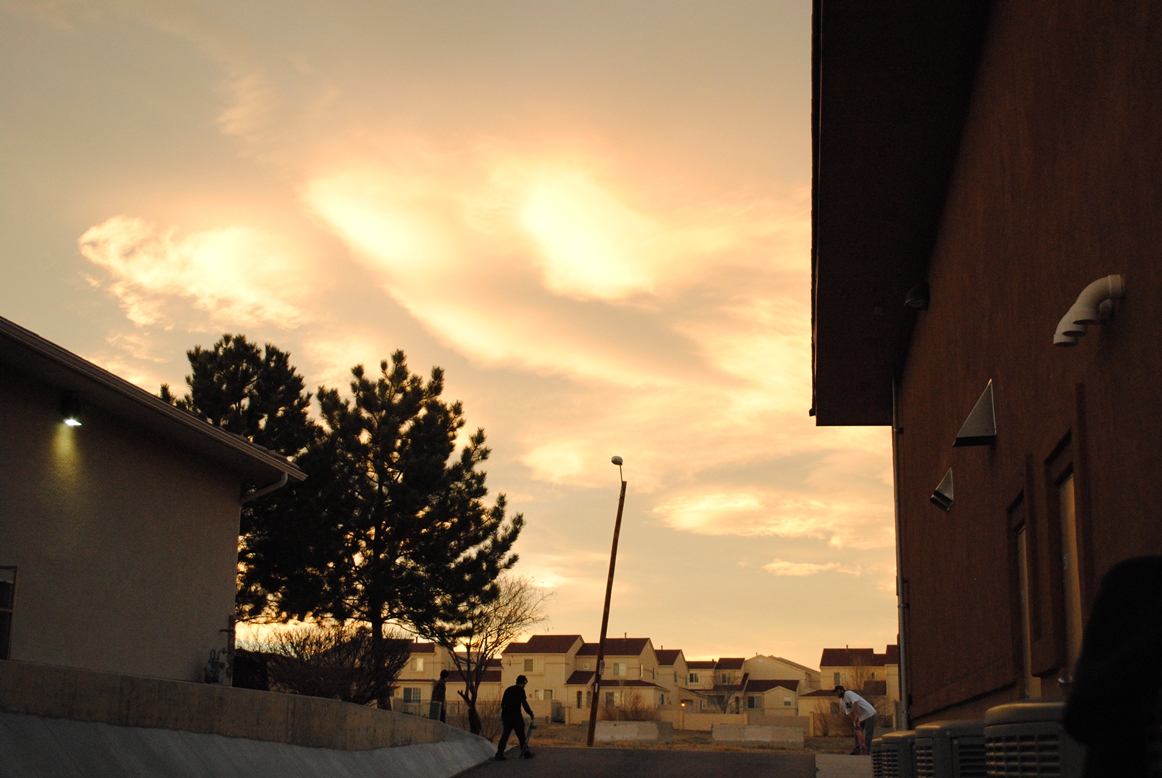 We hung around this spot while the sun went down, watching Ricky do any trick requested by the rest of the crew in the parking lot above the bank. Then it was time to head back north. Always a blast in Pueblo with the best dudes.