It rules having friends that live in awesome places. Life in Colorado was cold, snowy and getting a little monotonous, so I booked a flight to sunny San Diego to visit my friend Meagan and her boyfriend Tom. Overall, I felt like the entire weekend trip was relaxing and a little magical. That kind of magic when everything just works out perfectly with no effort at all. I couldn't have possibly asked for anything more.
The flight out there was probably the best flight of my life. It was a clear day and for some reason (turbulence up high), the pilot had to fly the plane relatively low in the sky the entire trip. I saw the Rockies, even Crested Butte I think, Utah, Monument Valley and the Grand Canyon.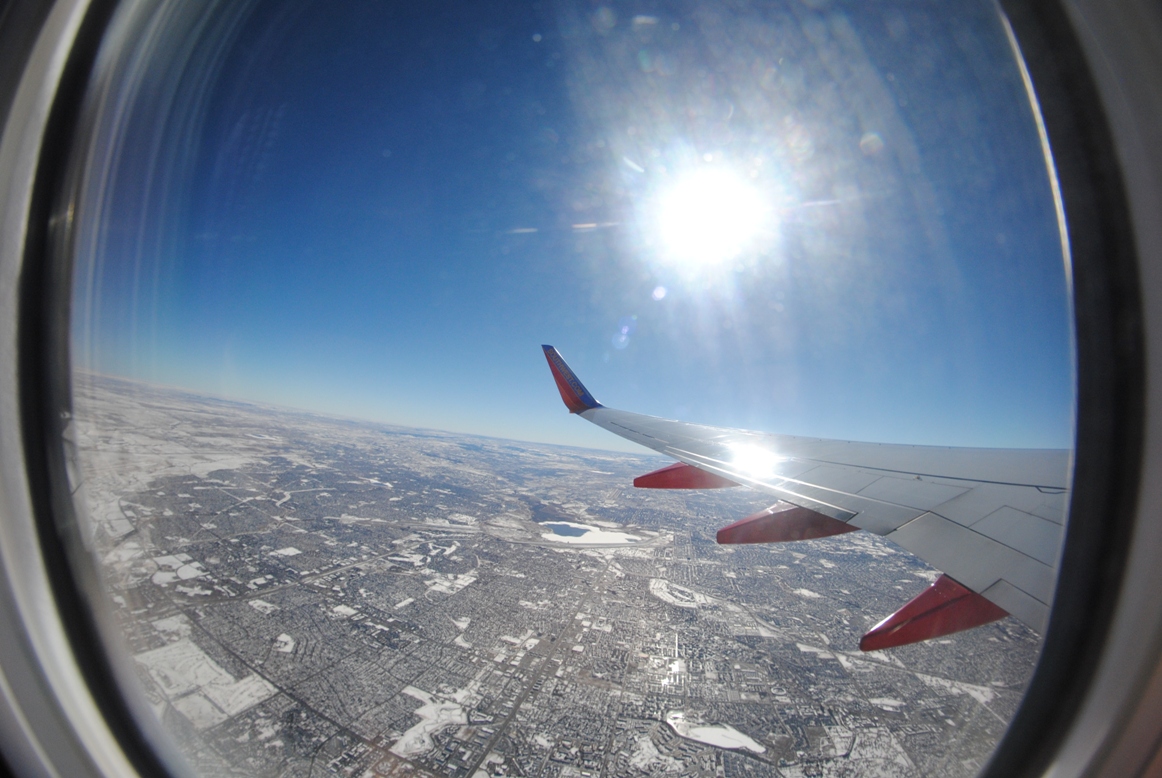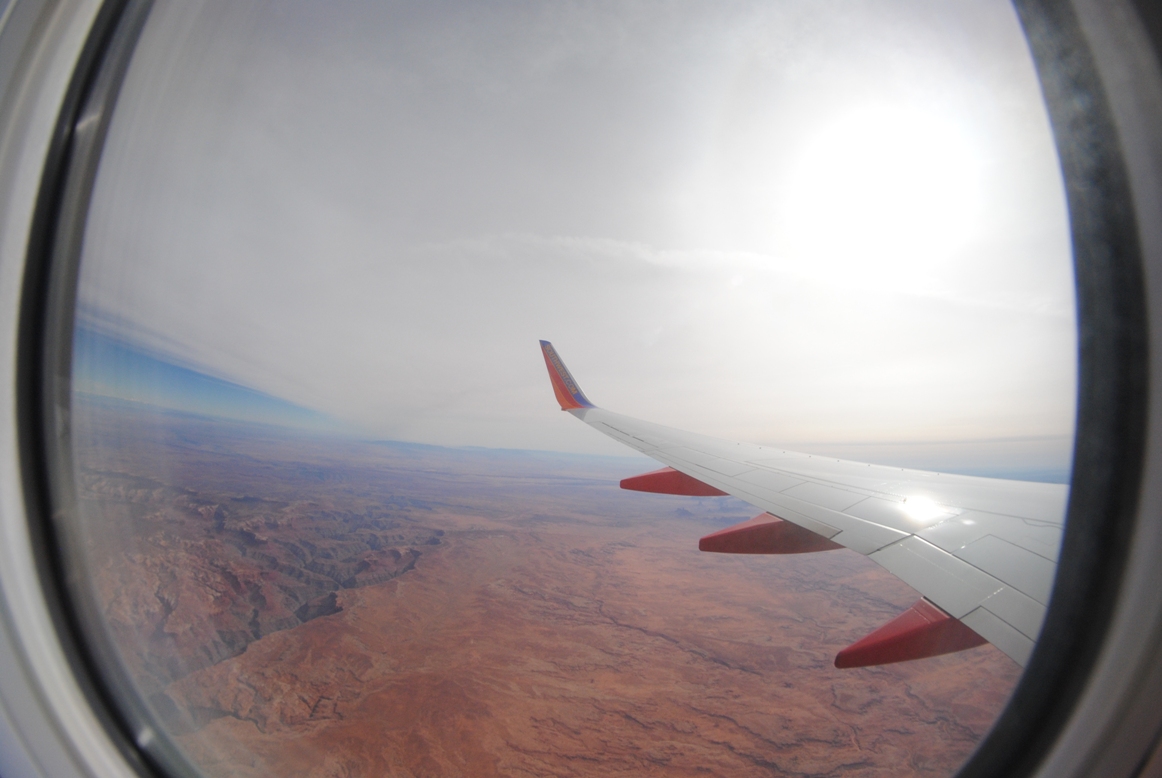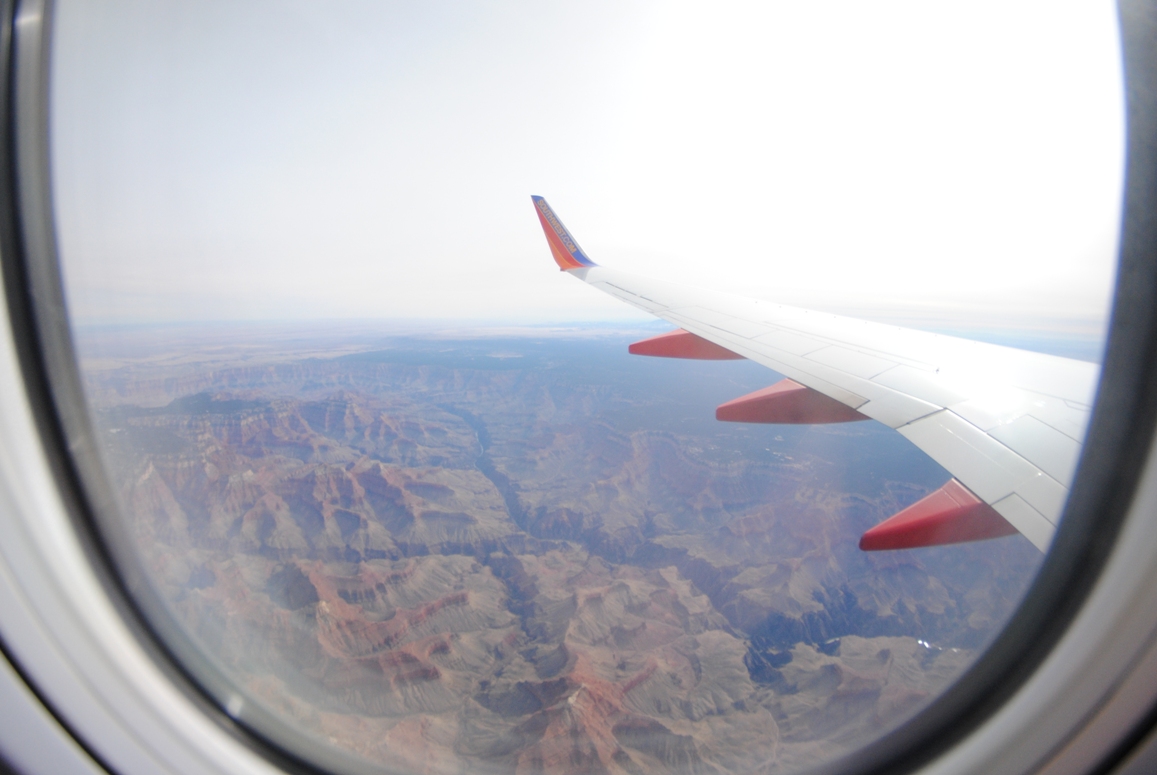 Meagan picked me up from the airport and we dropped stuff off at her place and then took a stroll down to the beach…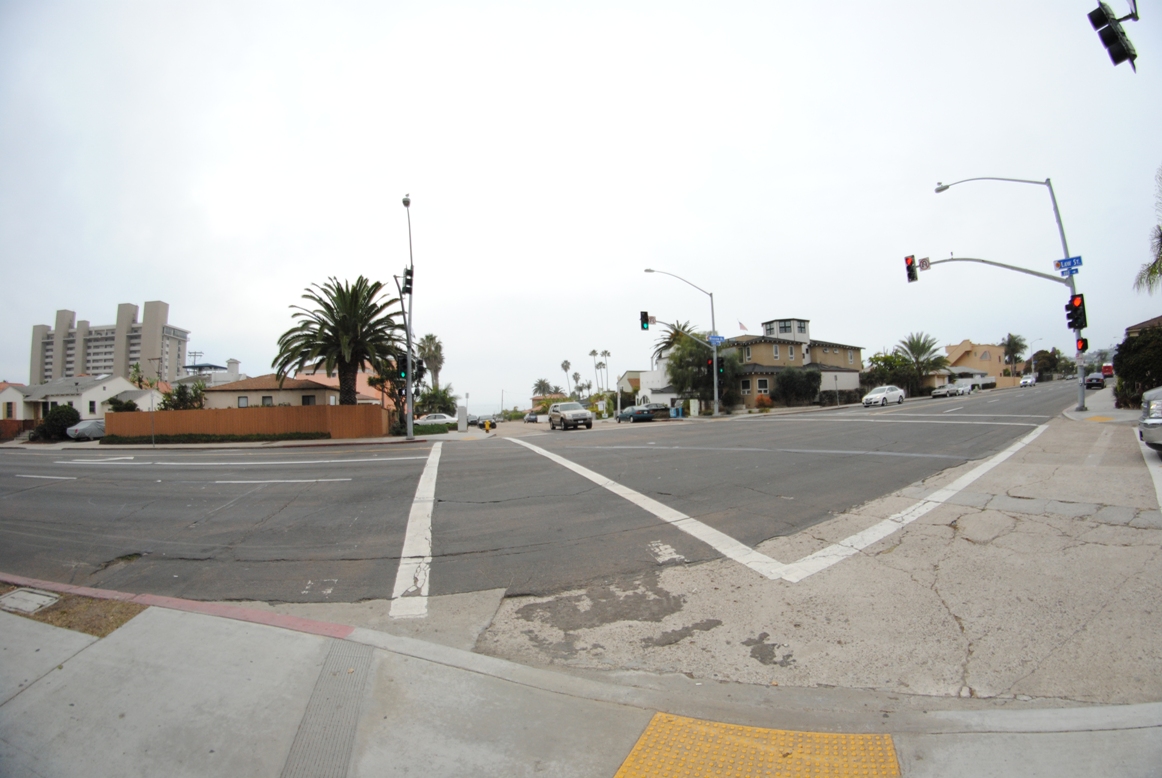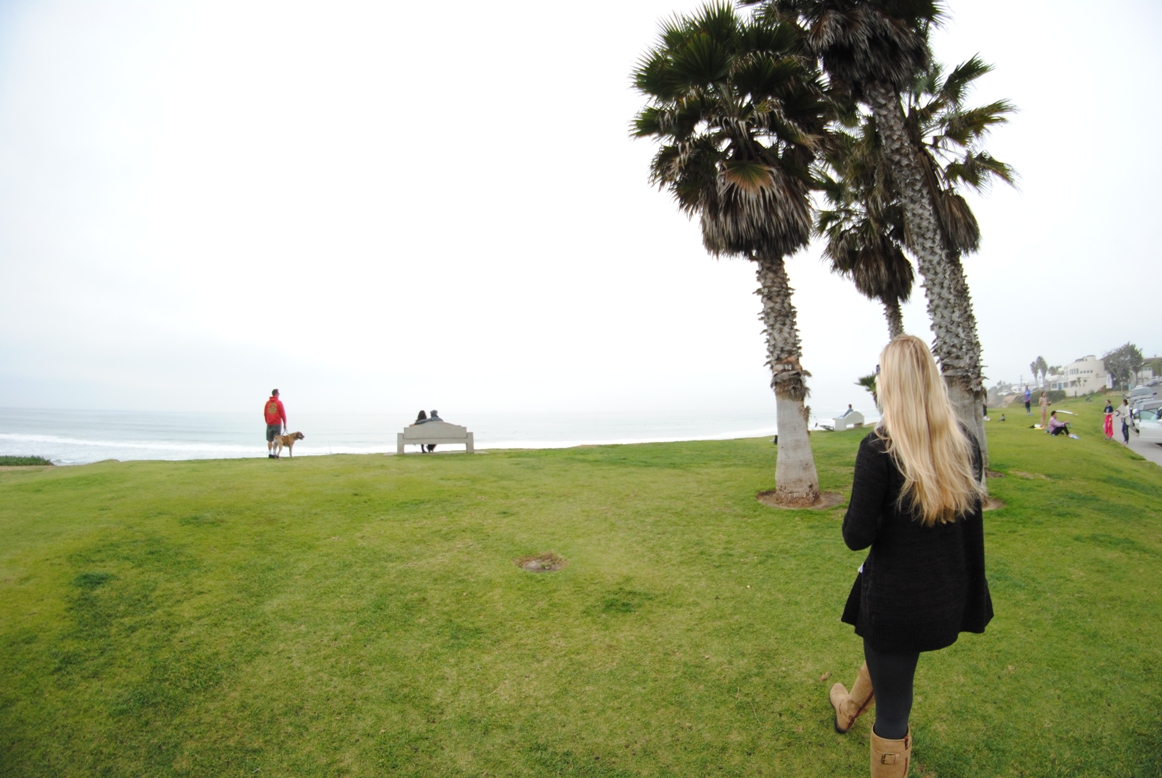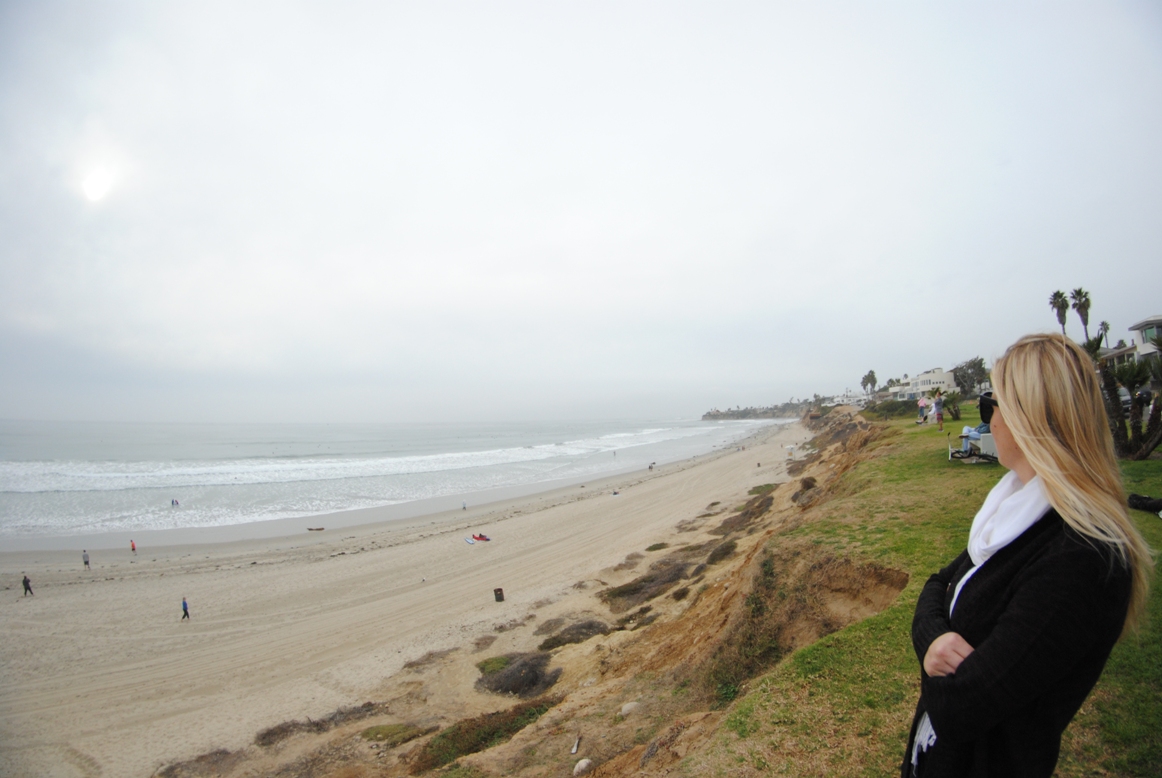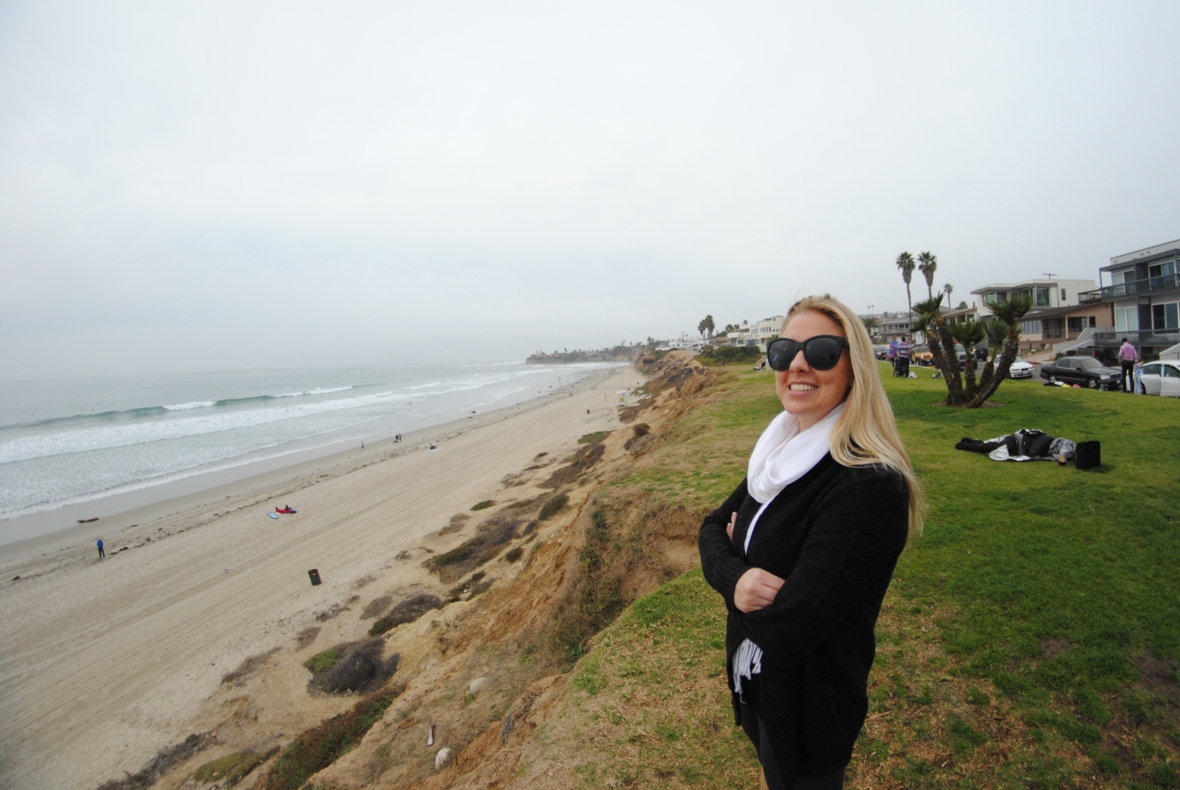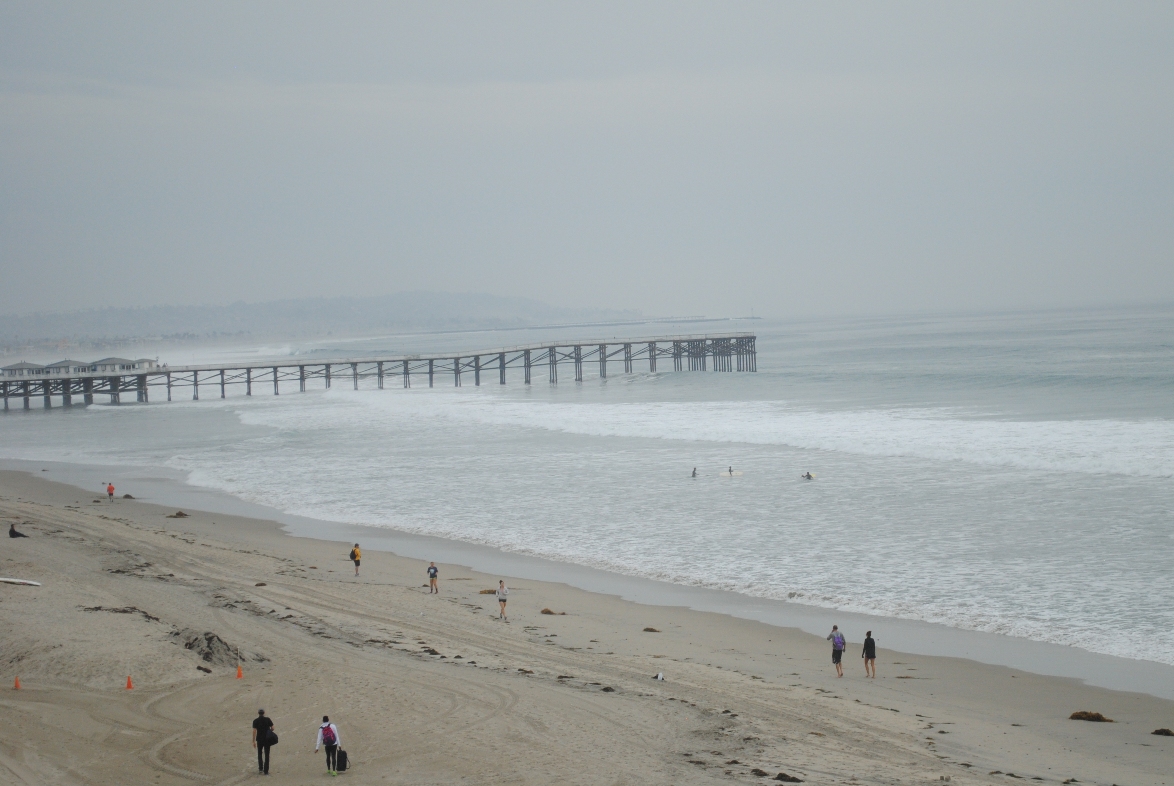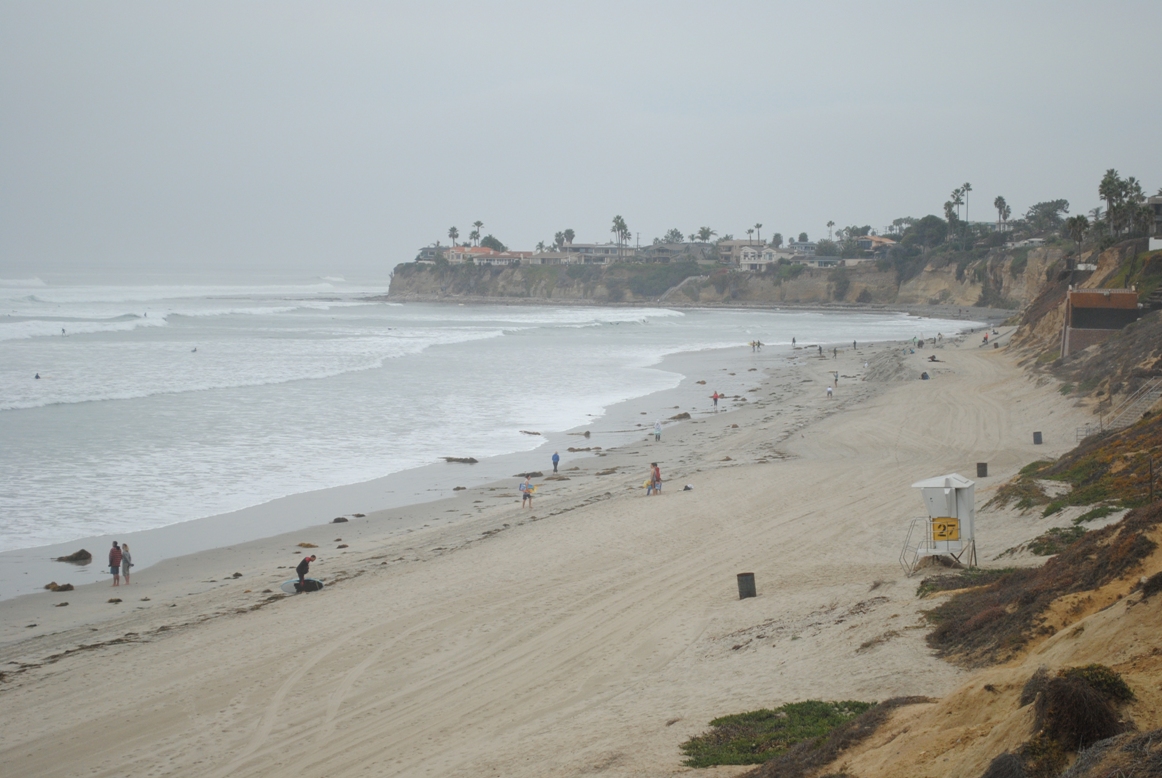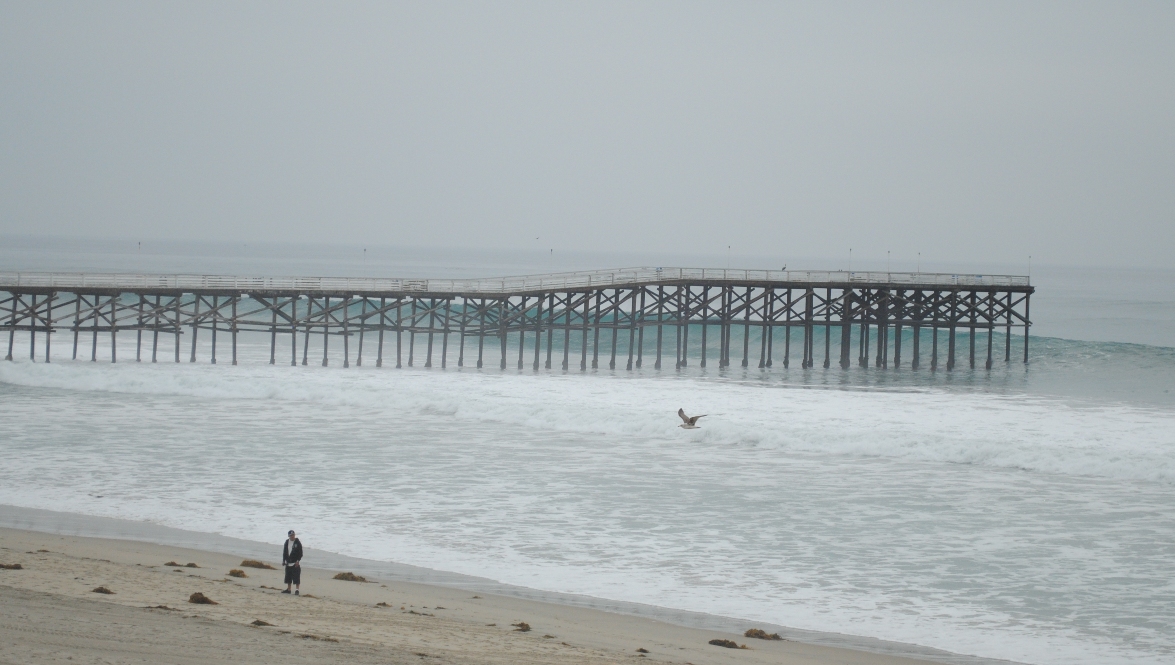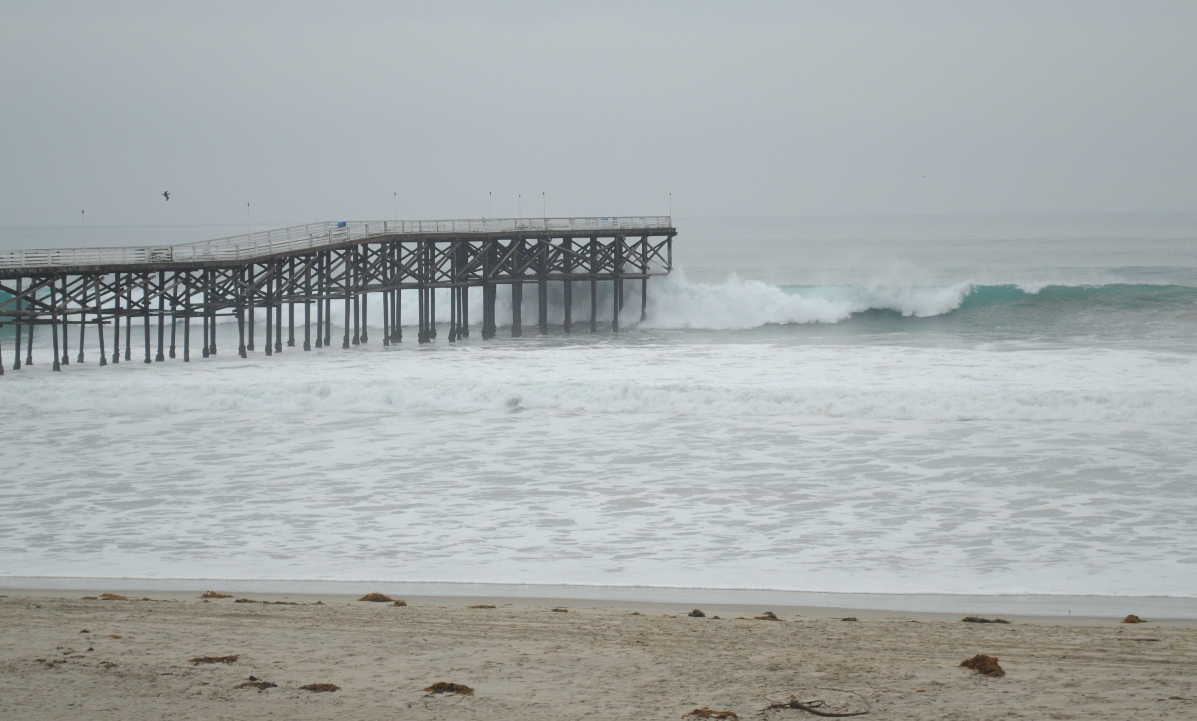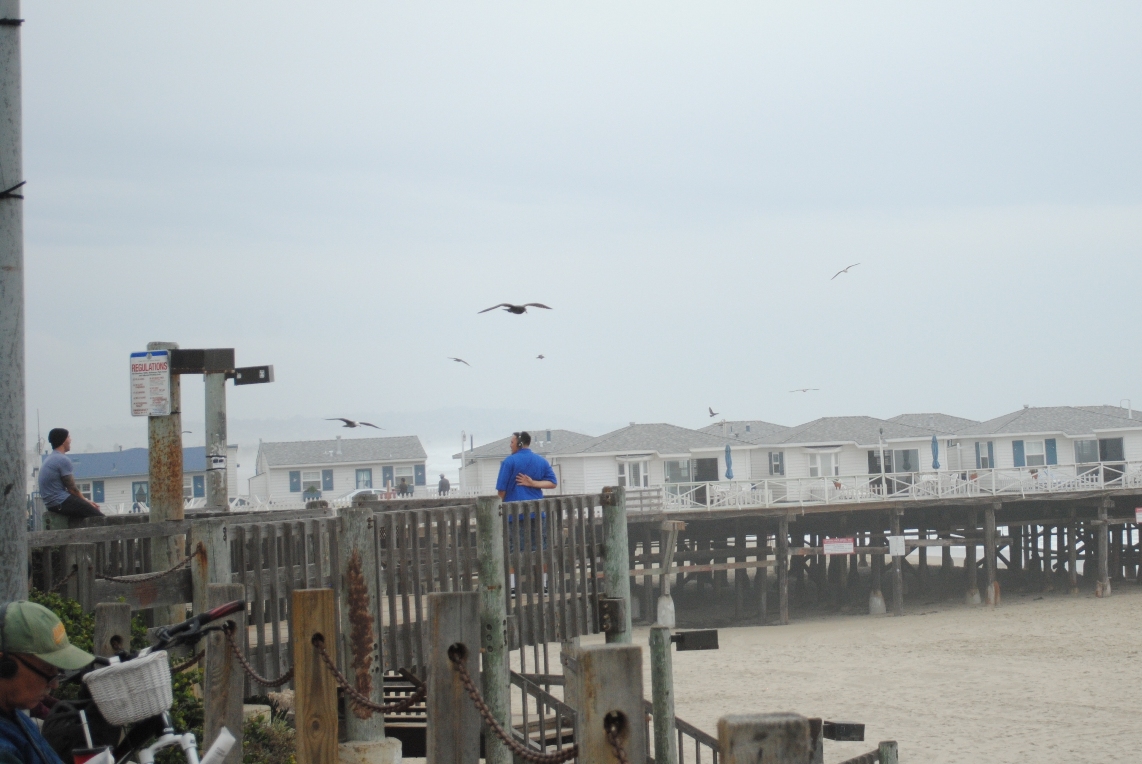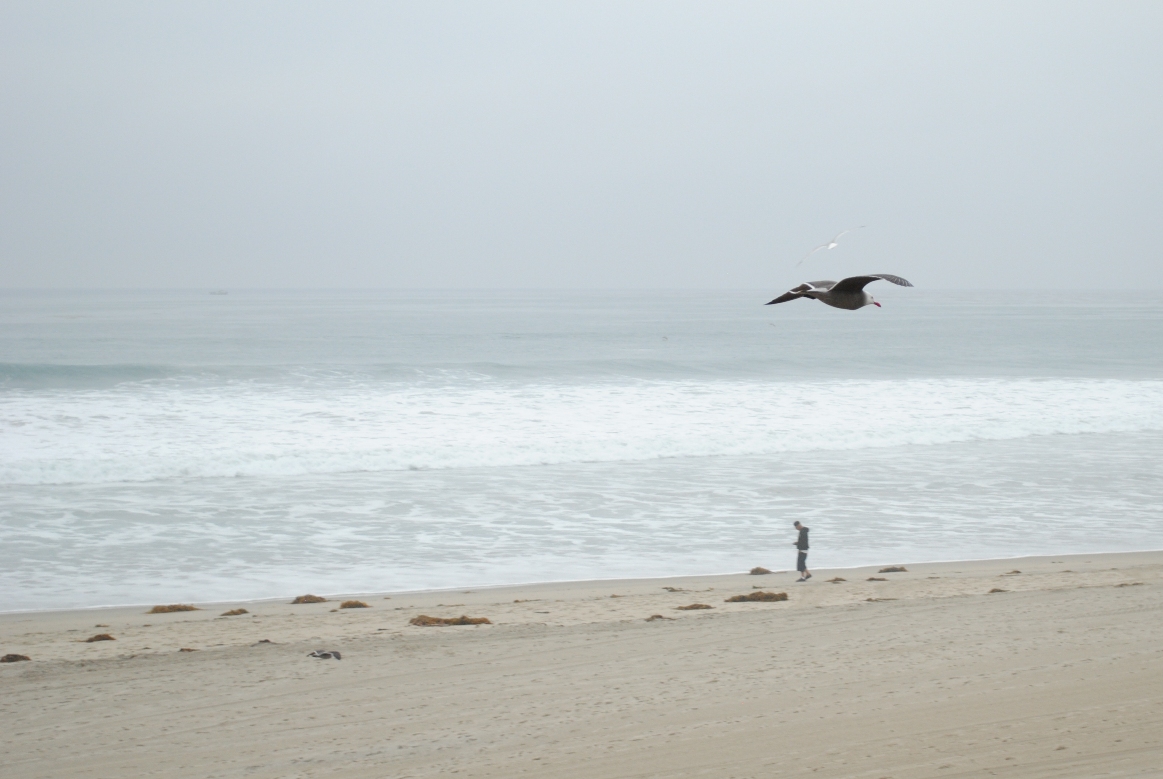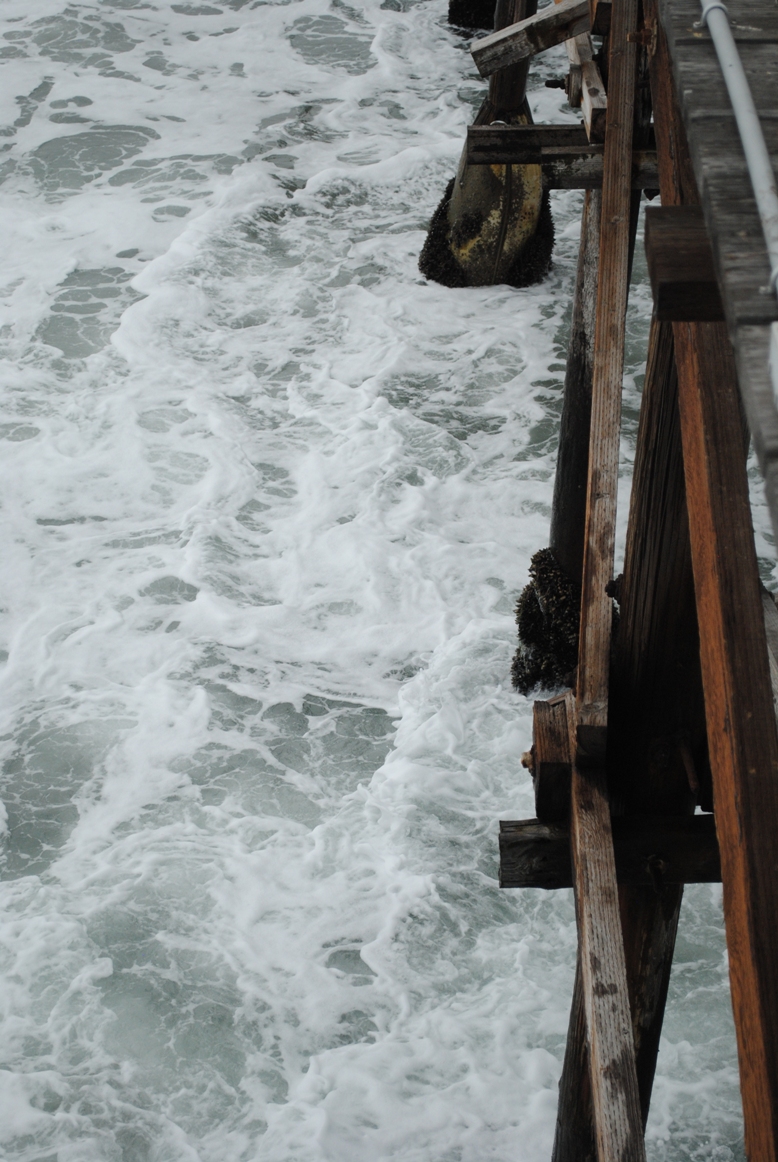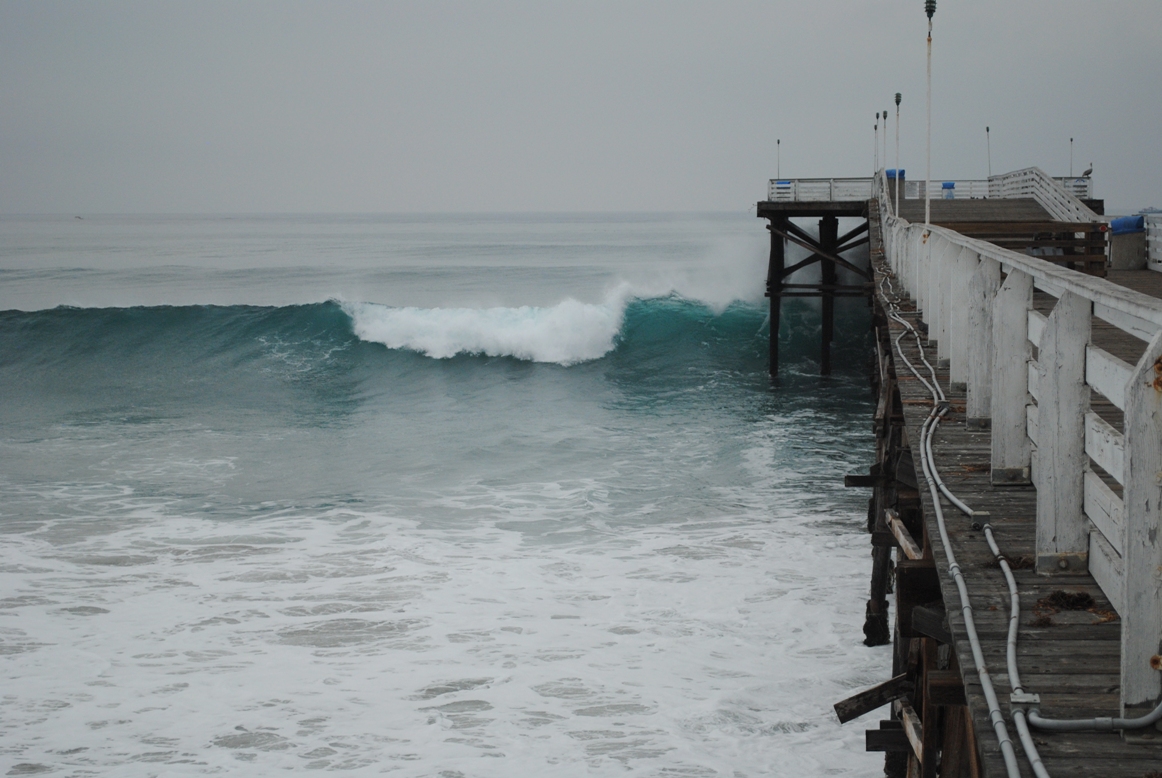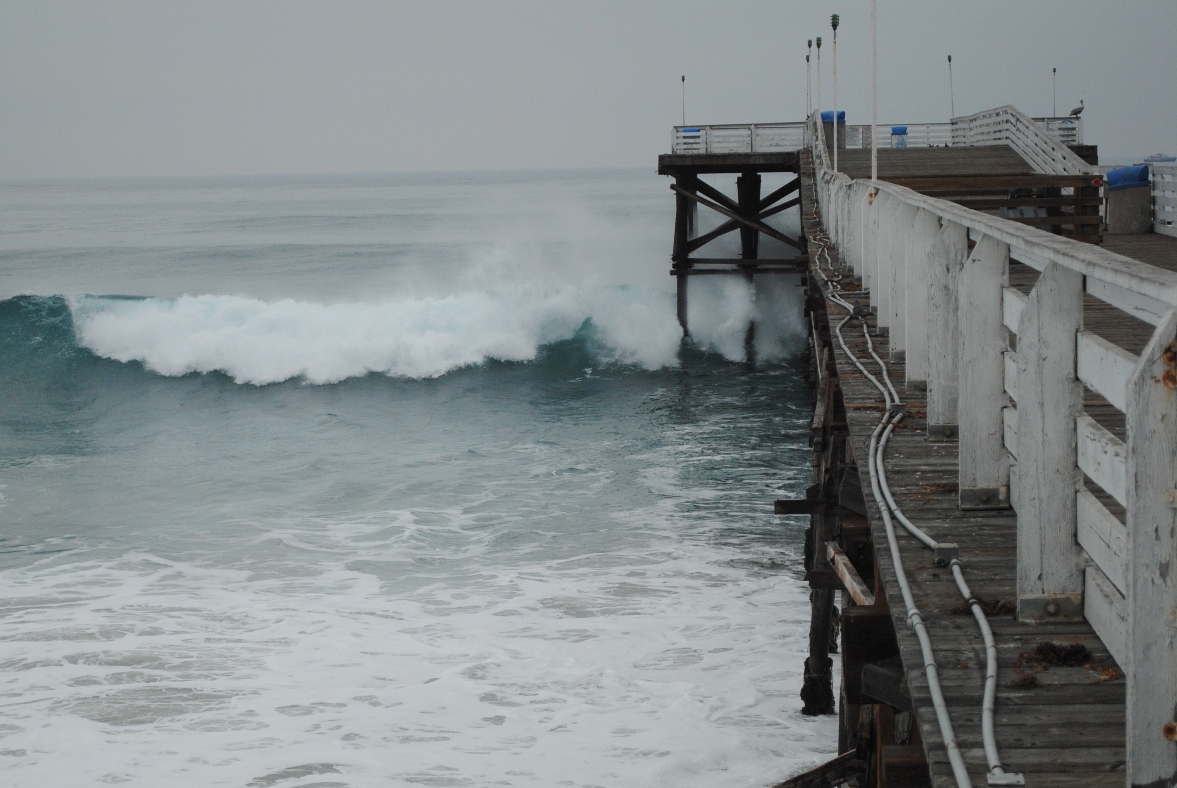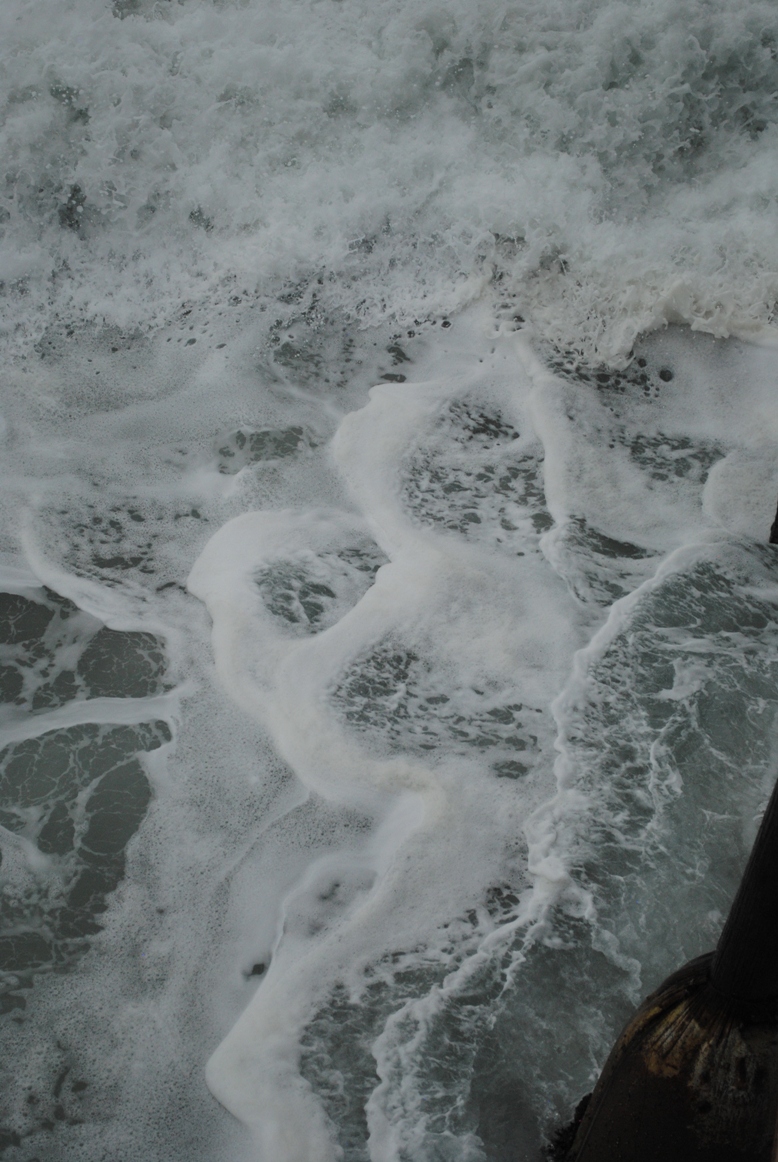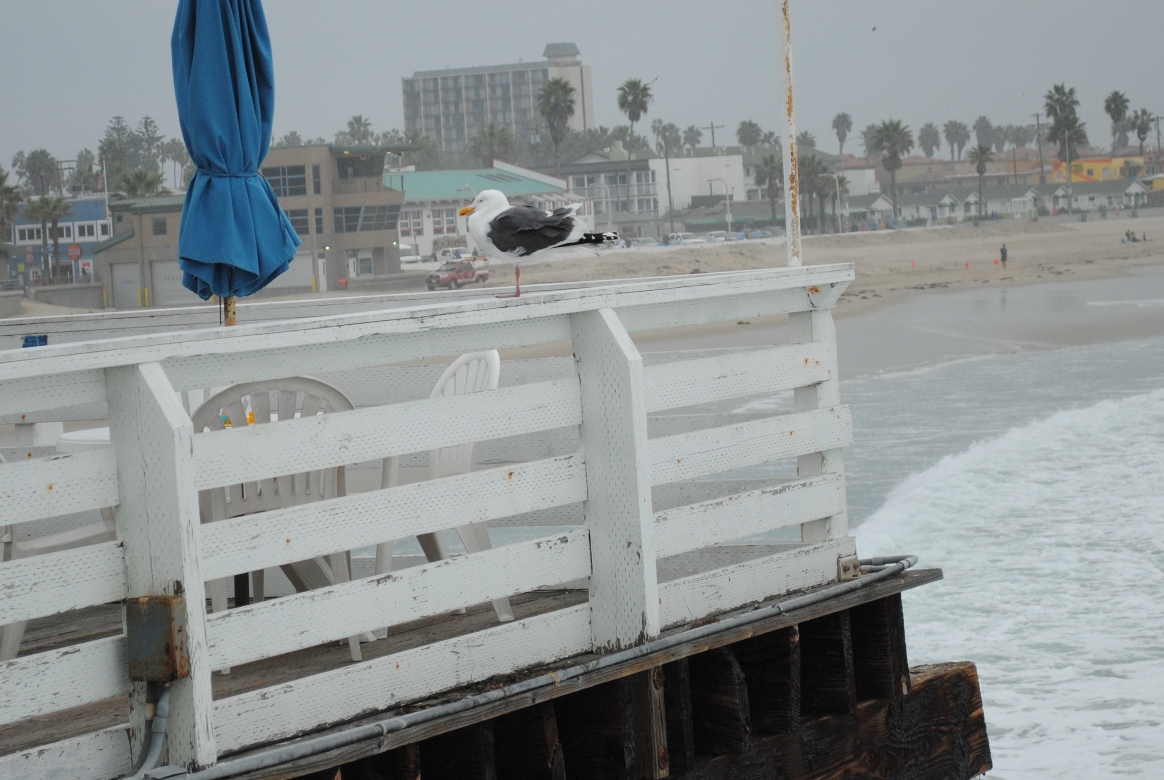 The waves were bigger than normal, and even the end of the pier was closed off. Made for some fun photos though. The power of the ocean never gets old.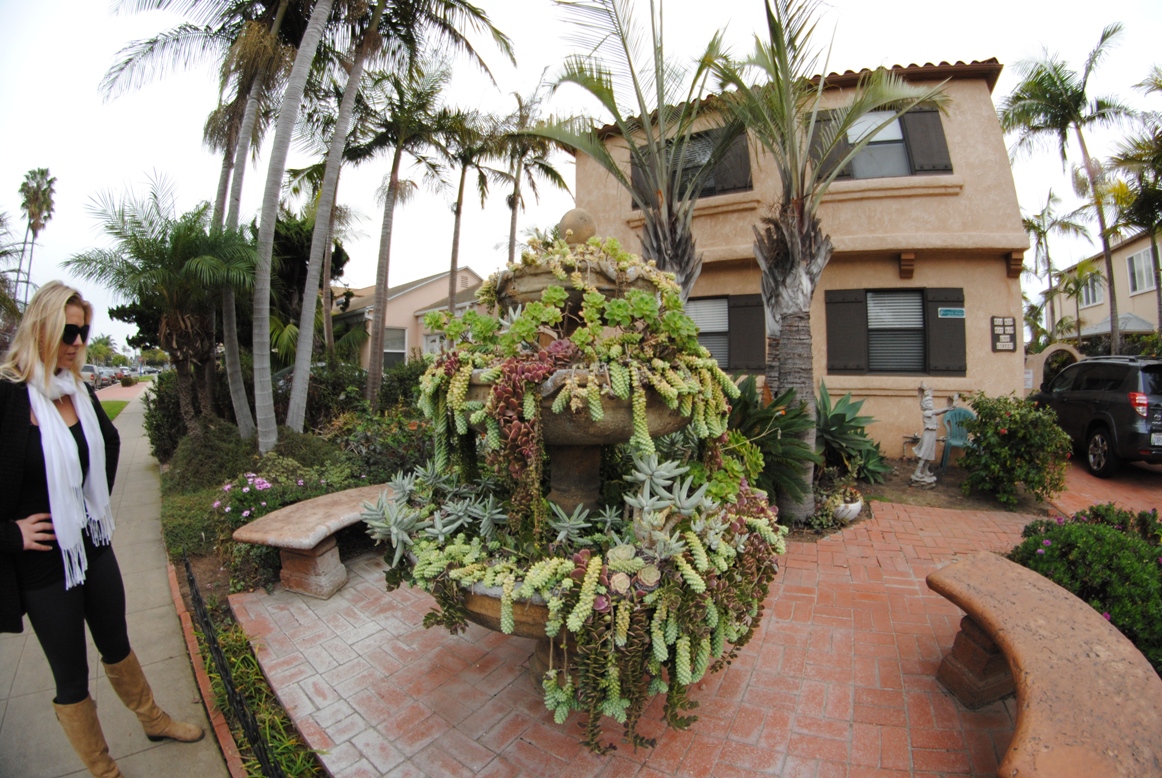 After our beach visit, we headed to Ocean Beach to hit up OB Noodle House (Meagan's favorite spot). We got the best possible parking spot, the best table, food, sake and beer were all delicious. Amazing. Then we went out for a little bar hopping with Meagan's coworkers. Super fun times in the first day of the trip.
Saturday morning, after Meagan, Tom and I ate a delicious homemade breakfast, we went on a bike adventure…
First stop was to visit Tom's old place and some of his friends that still lived there…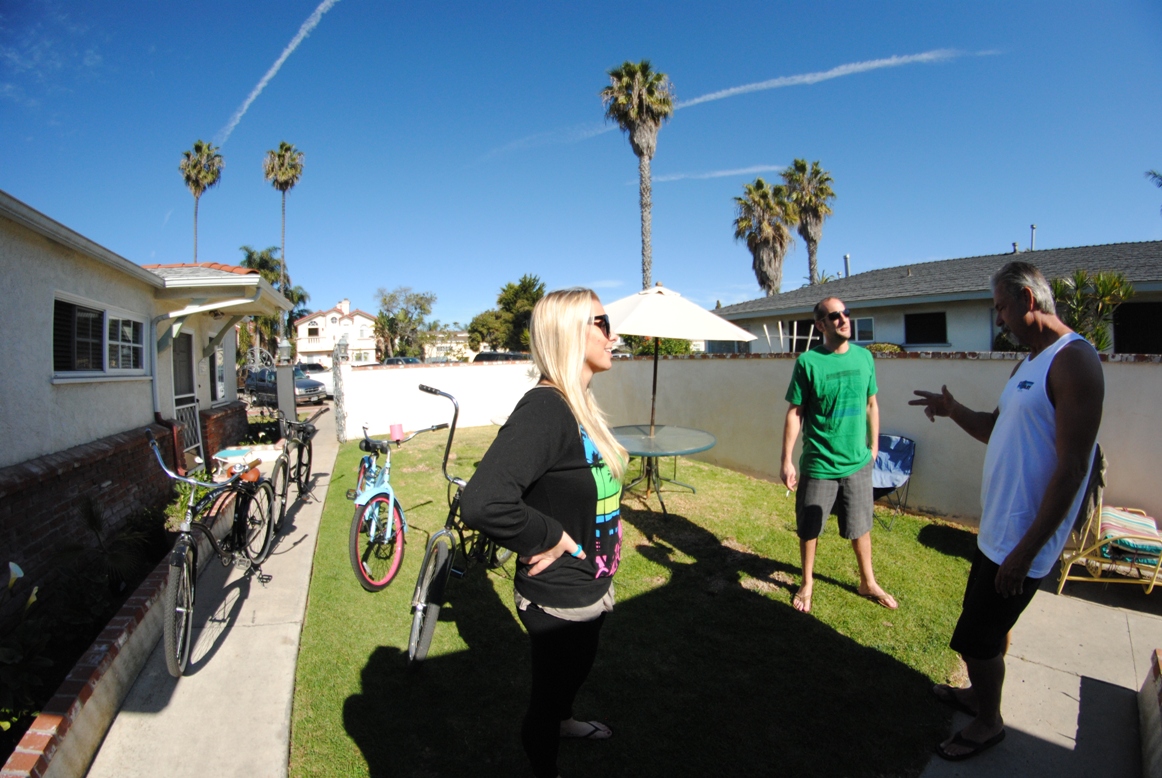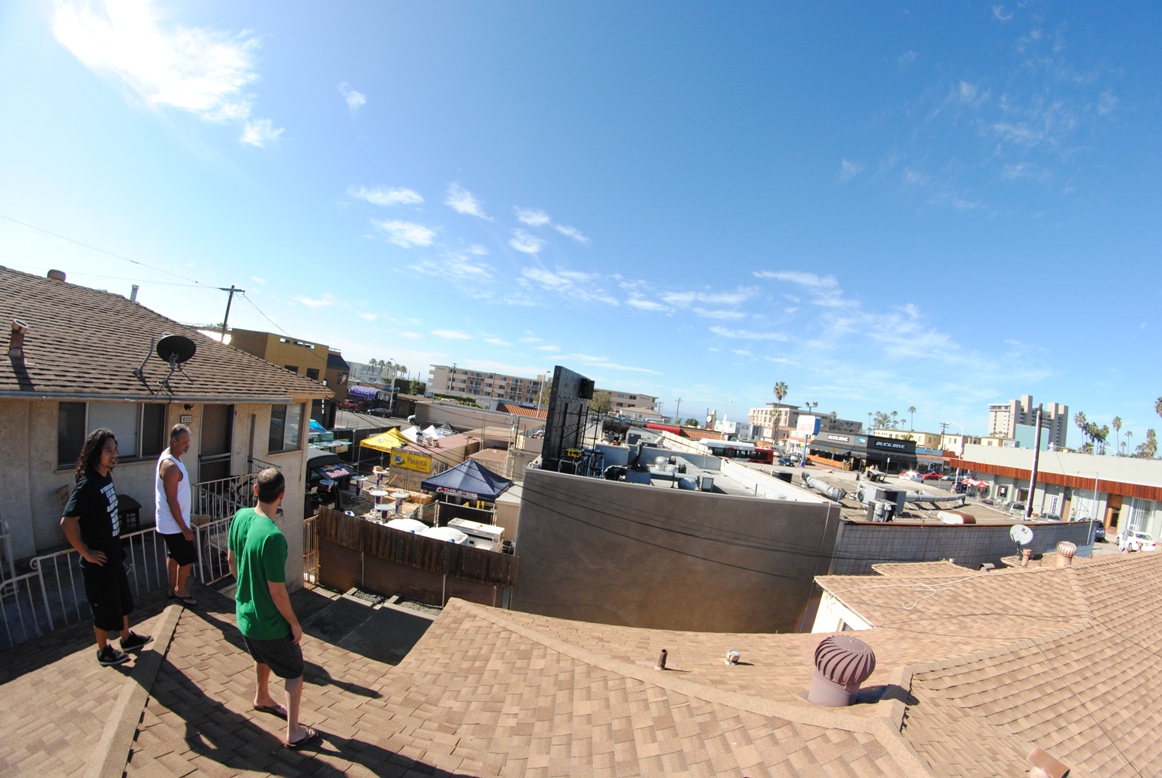 And then a bike ride down the beach "boardwalk"…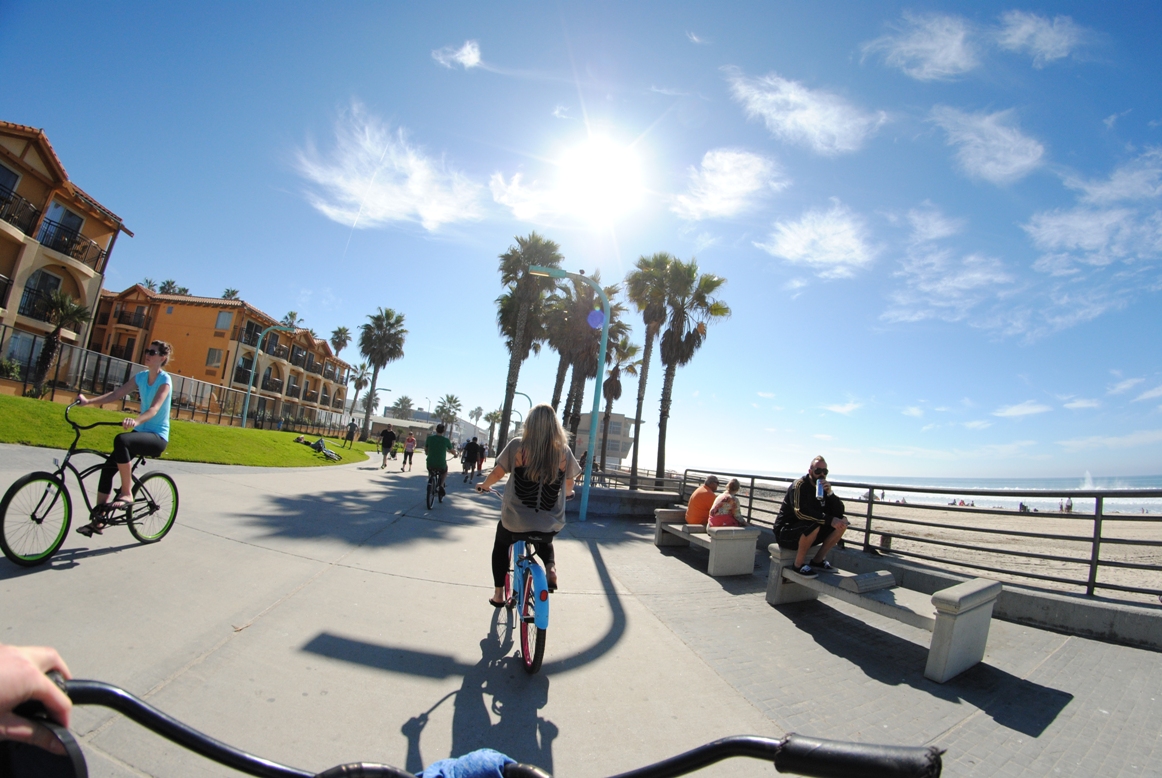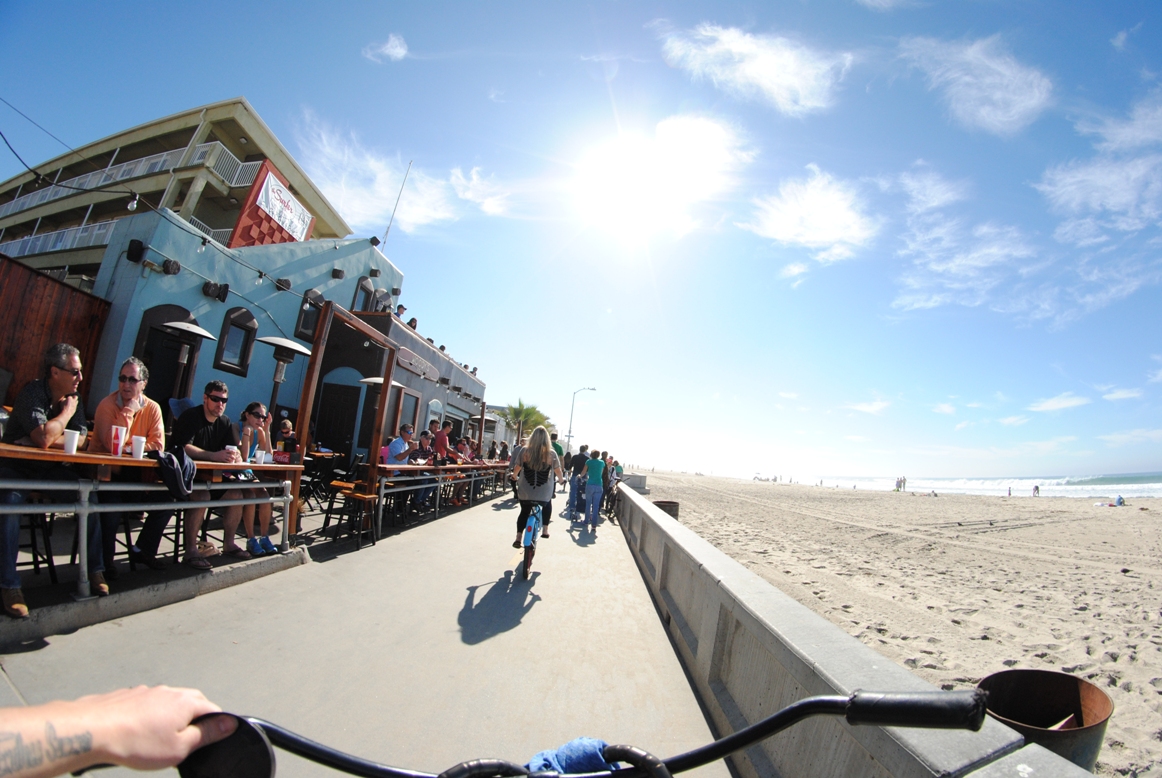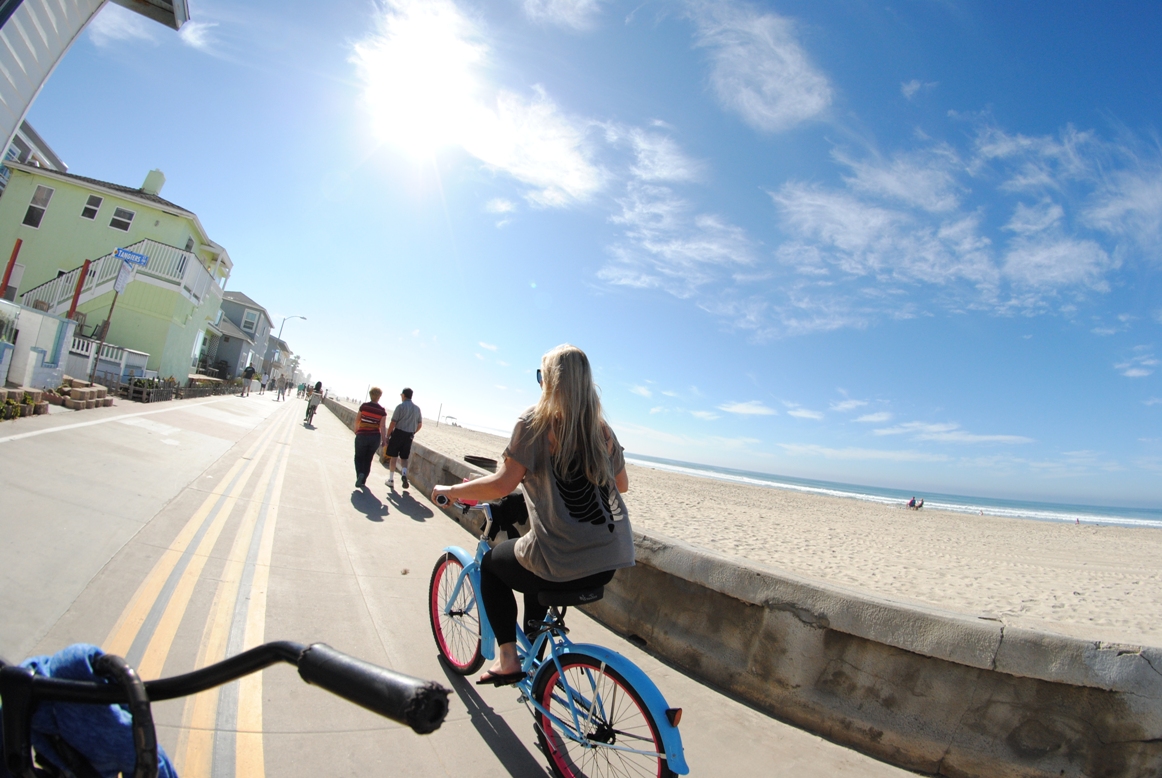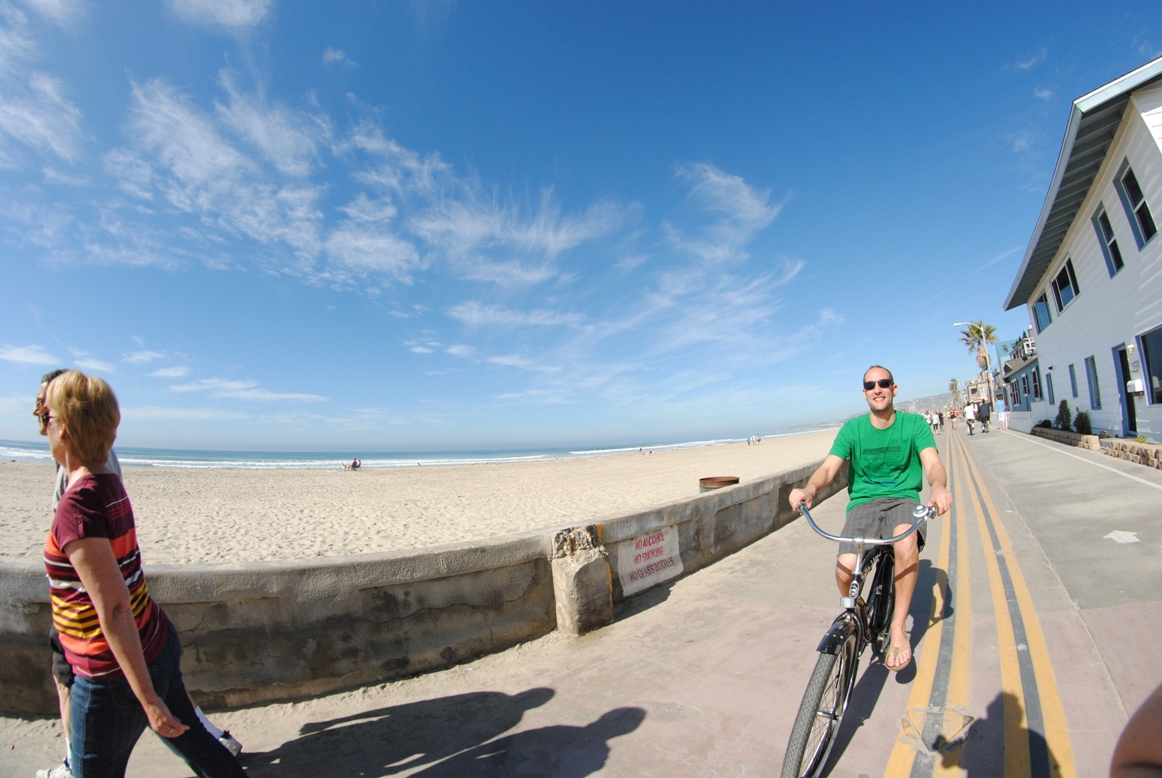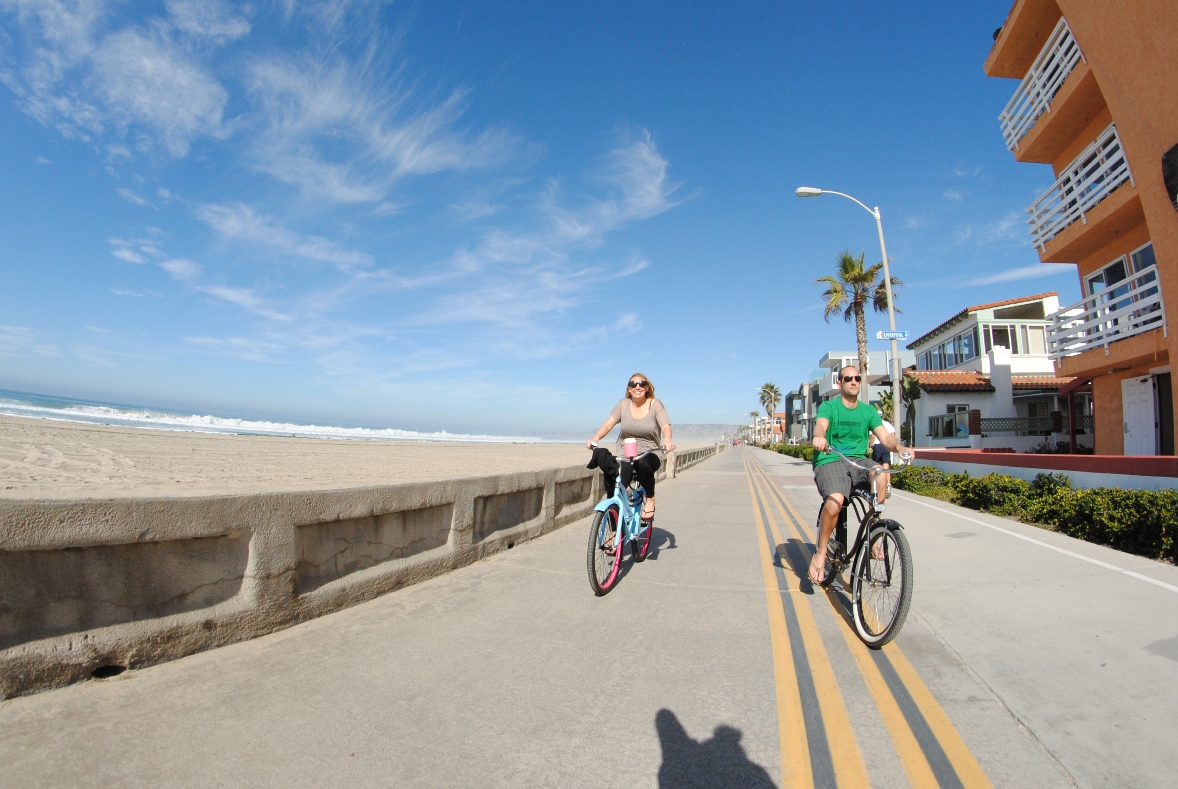 A little break at the end of the boardwalk, along the bay…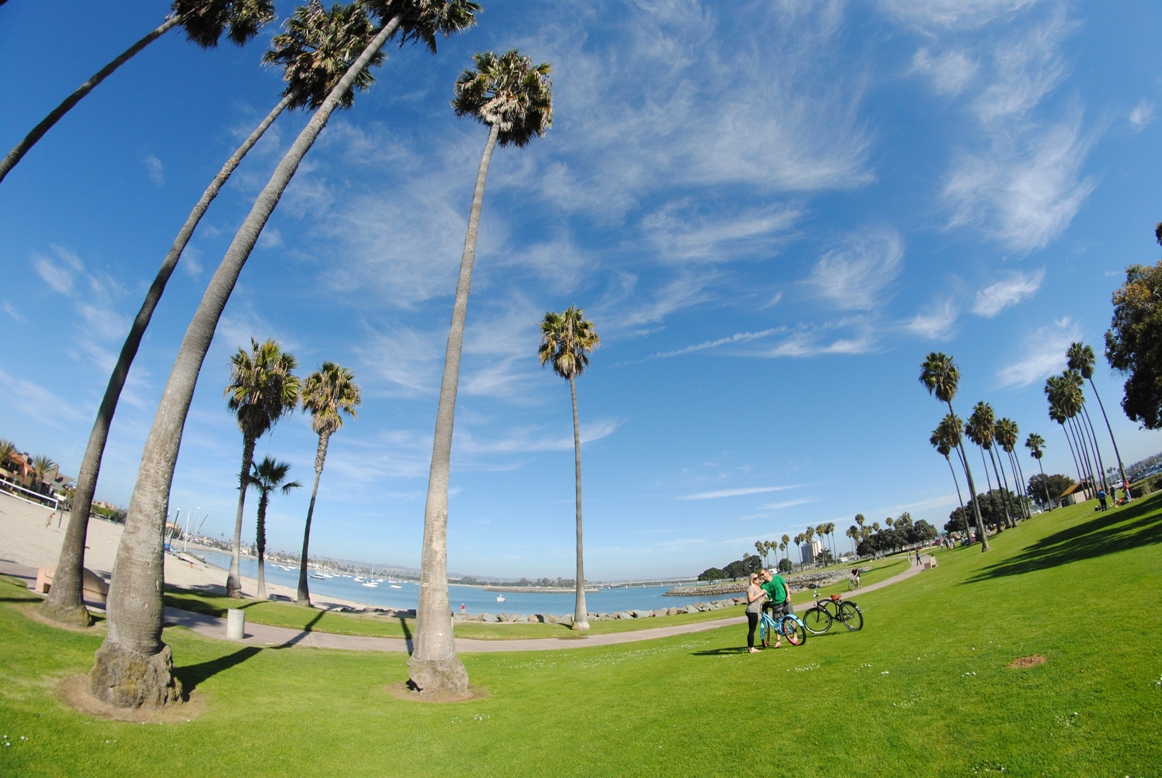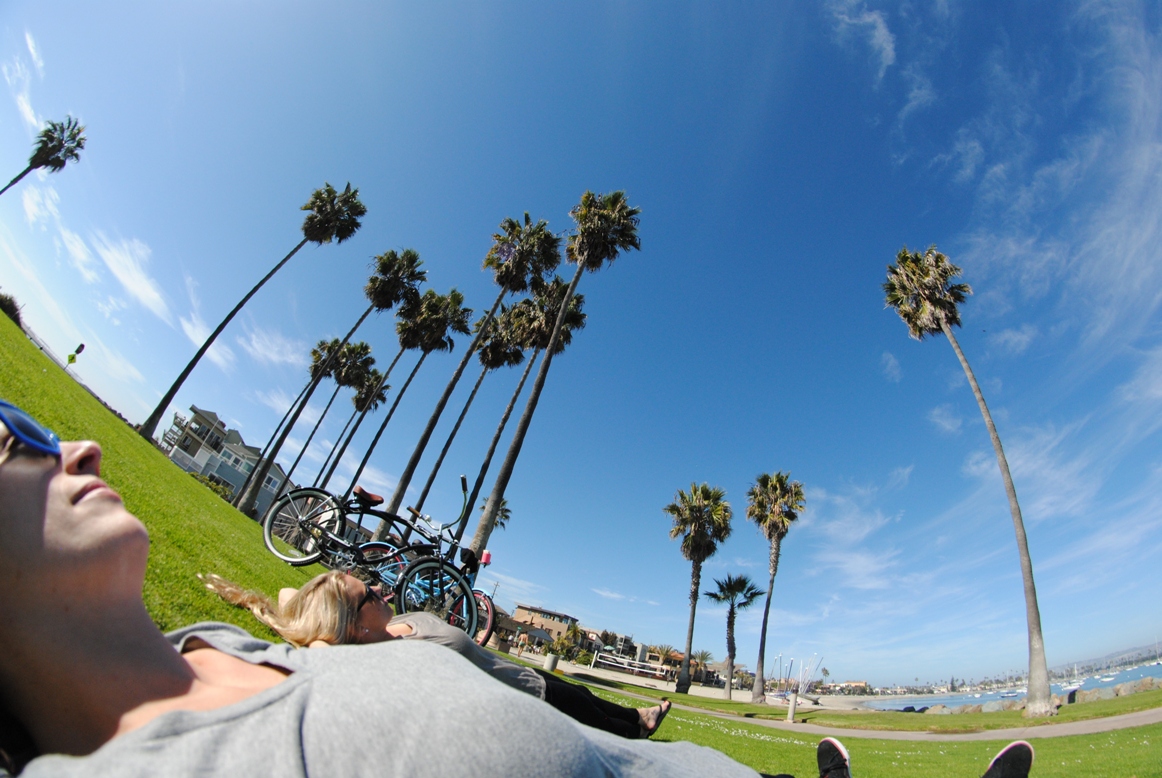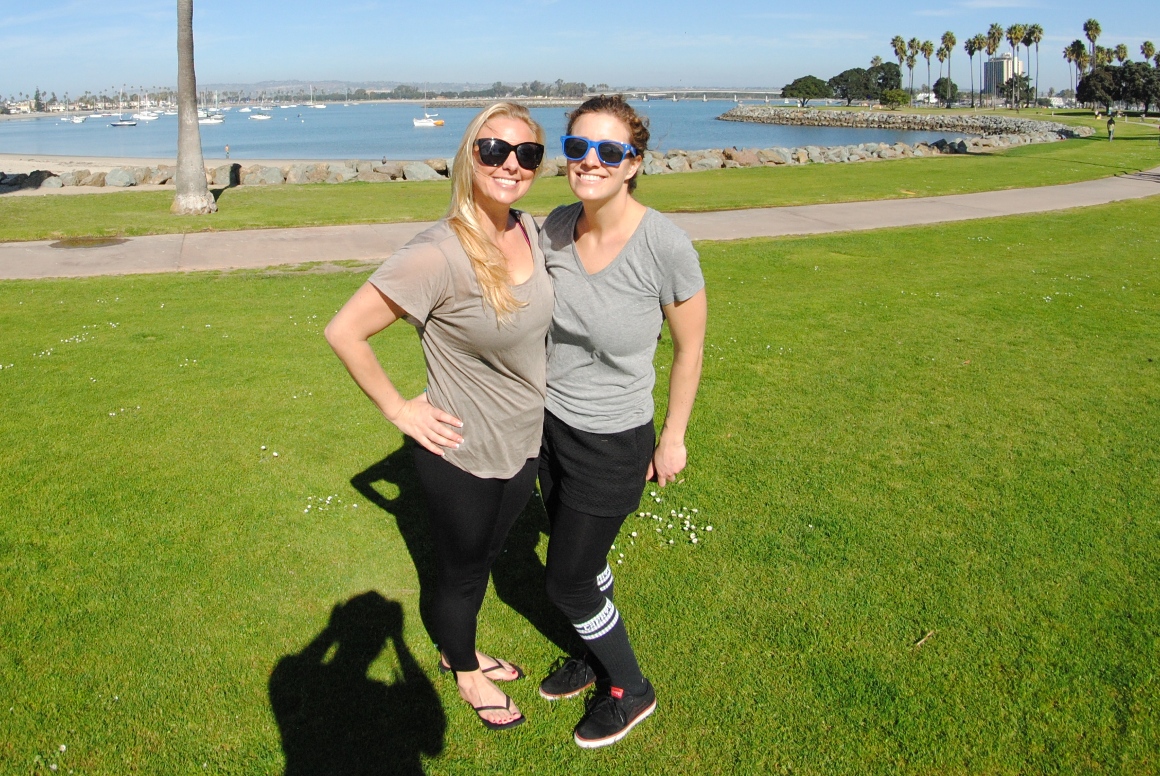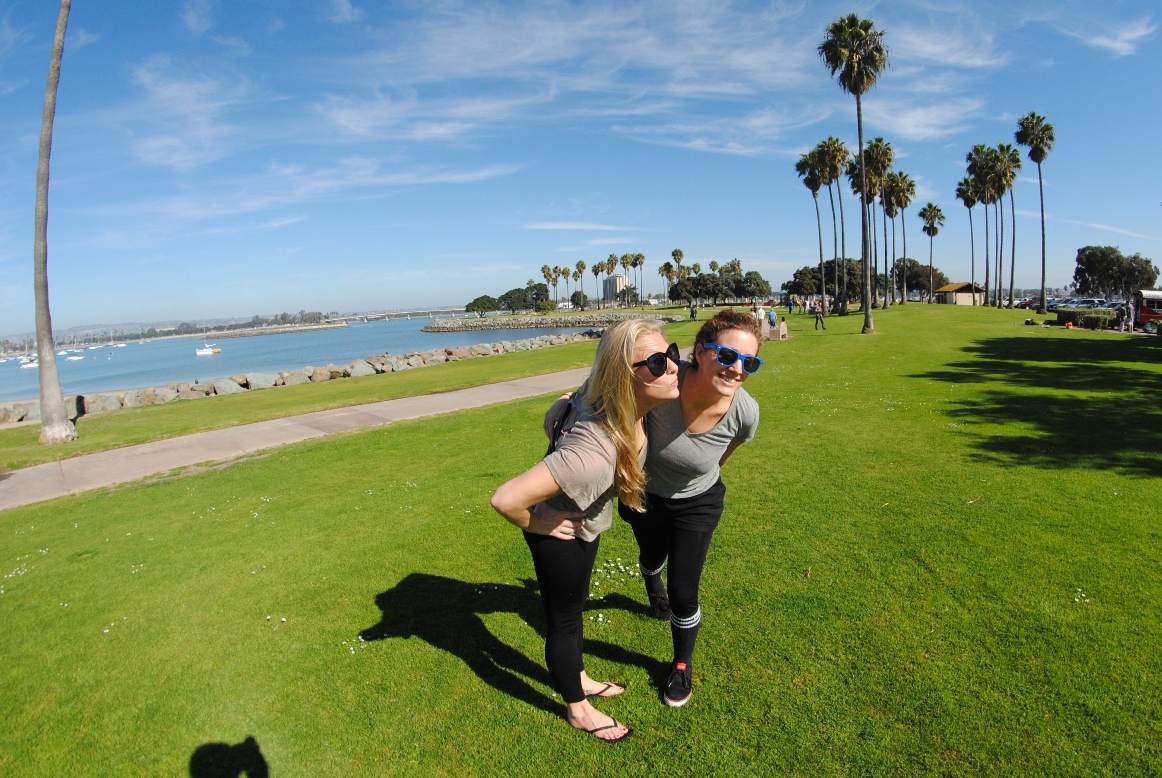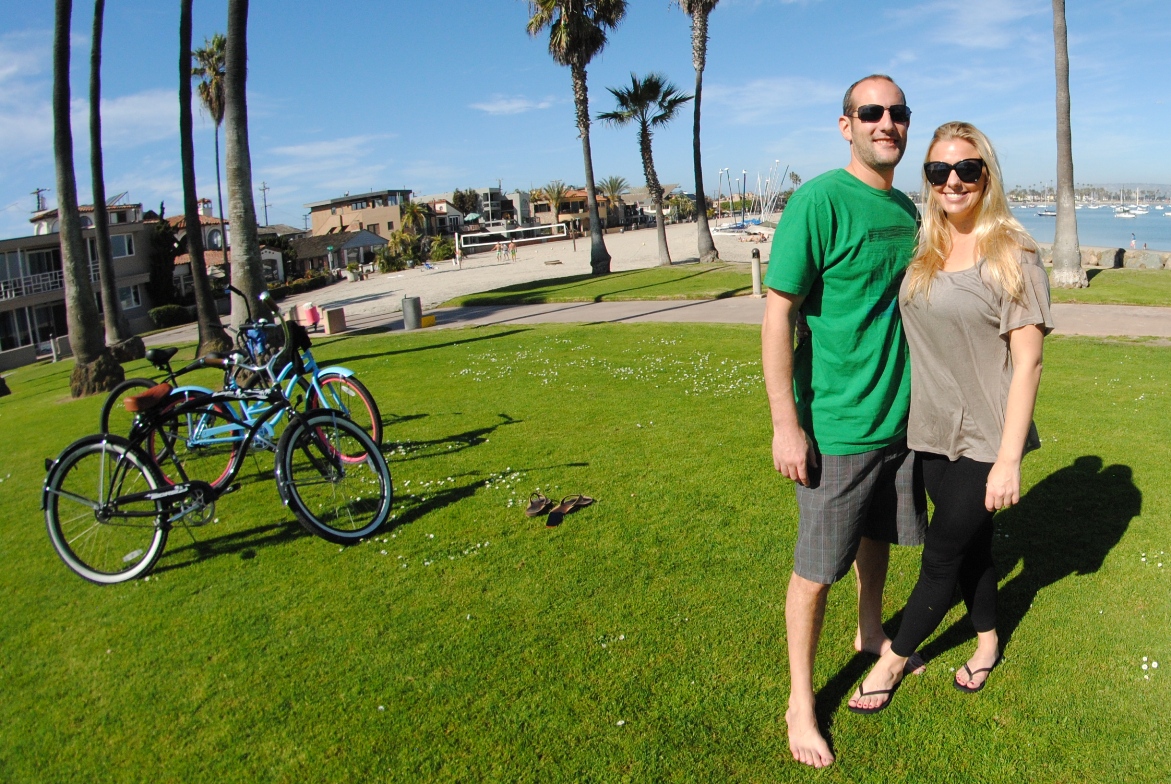 Trying to relearn how to cartwheel (it's probably been a decade or so)…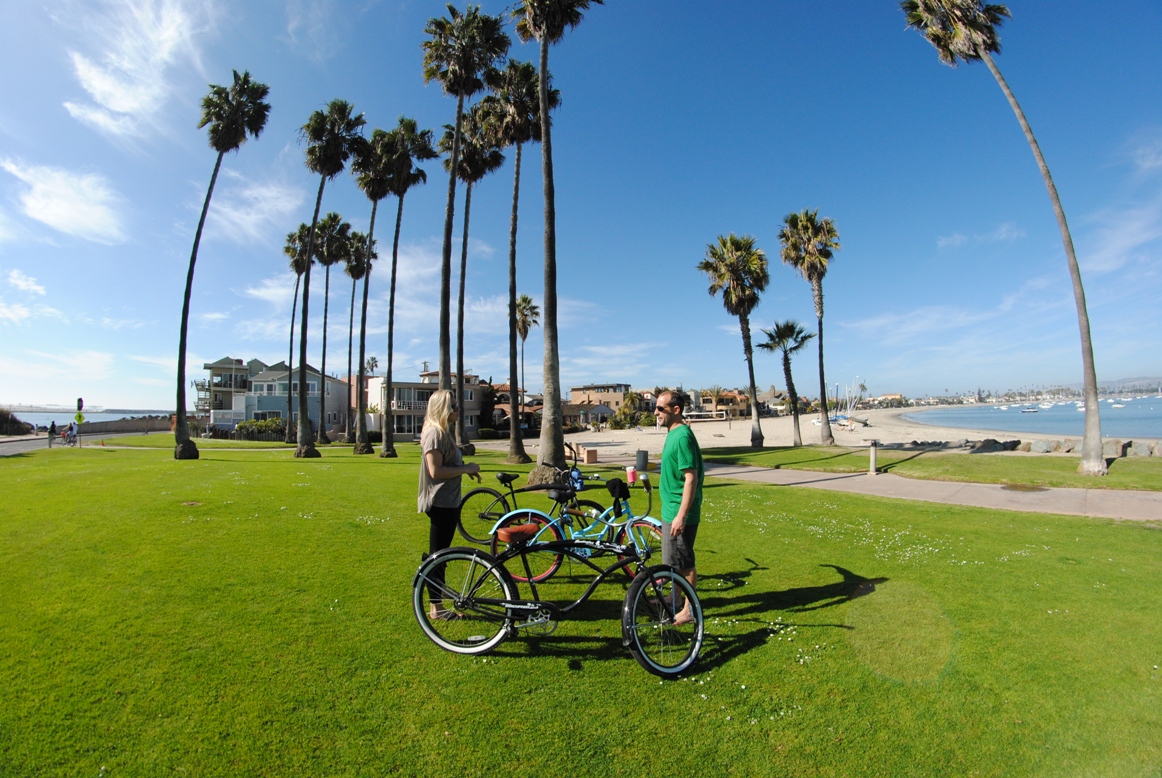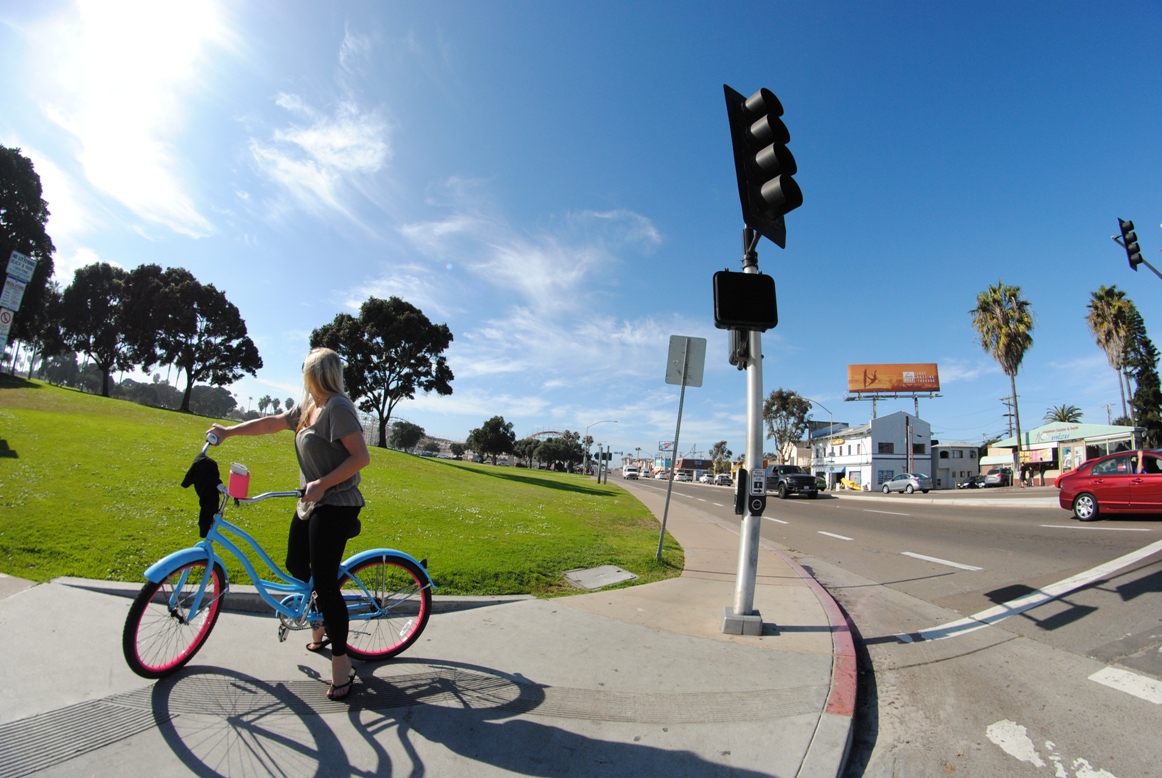 We locked up our bikes for a little stop at a beachside bar/restaurant…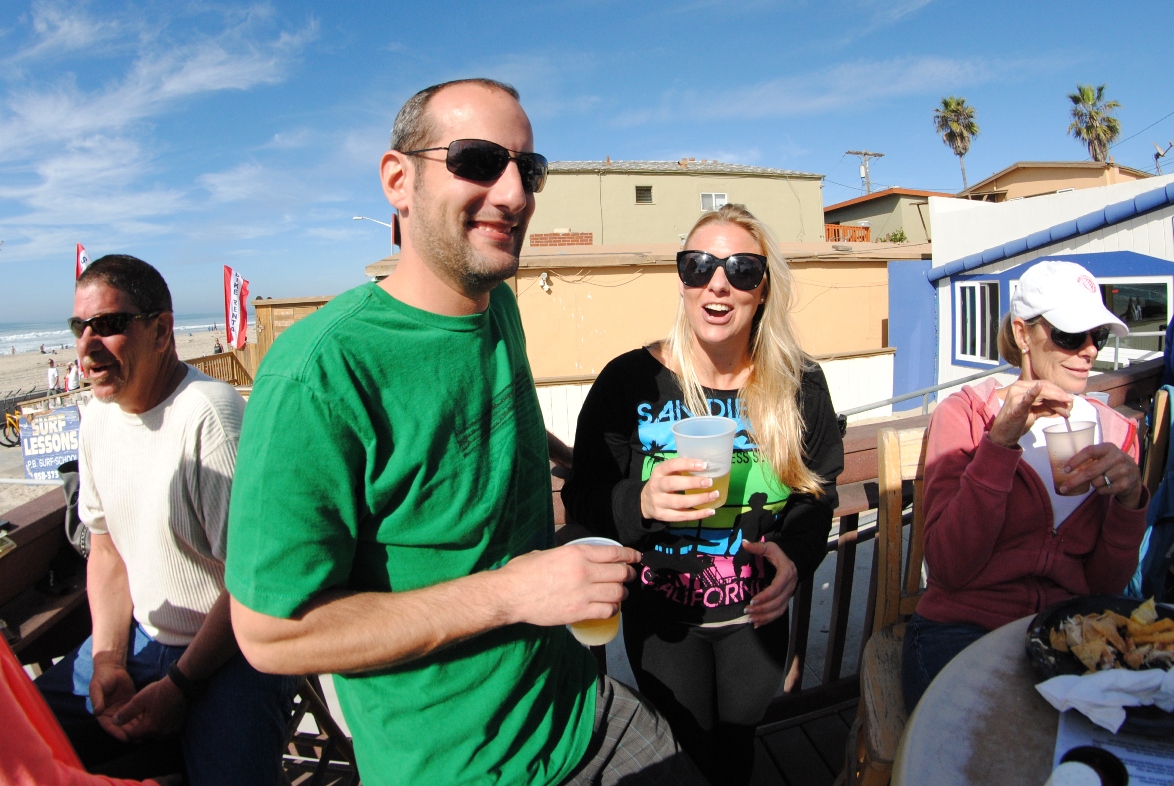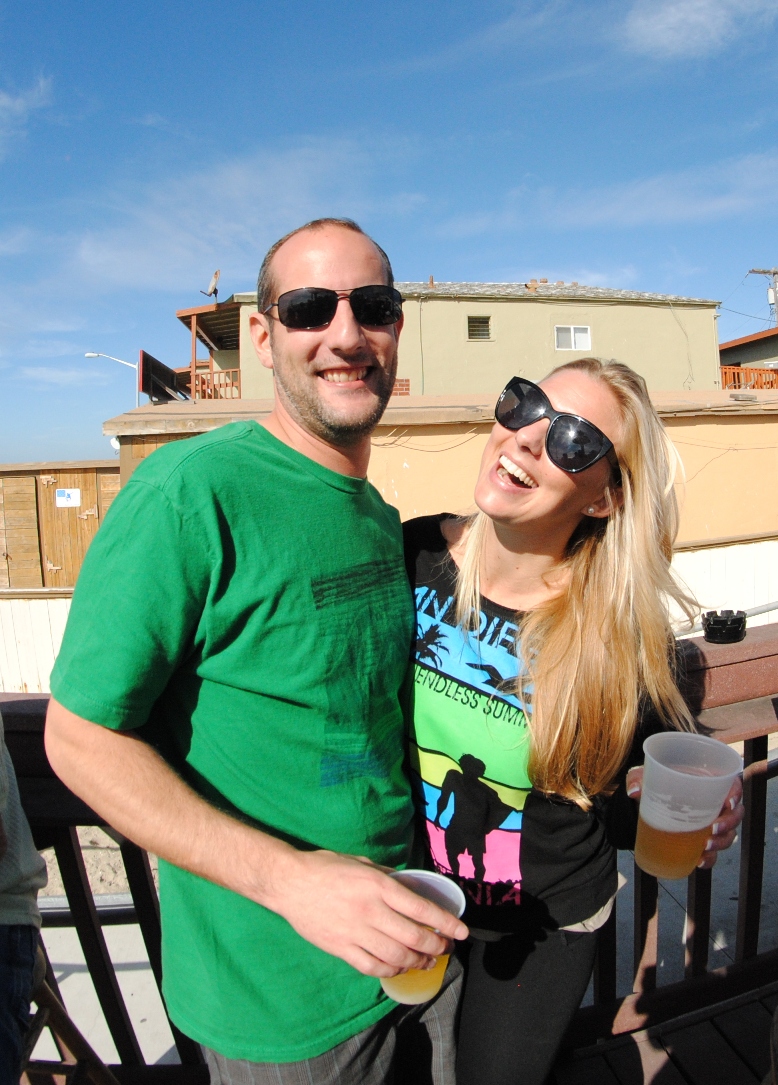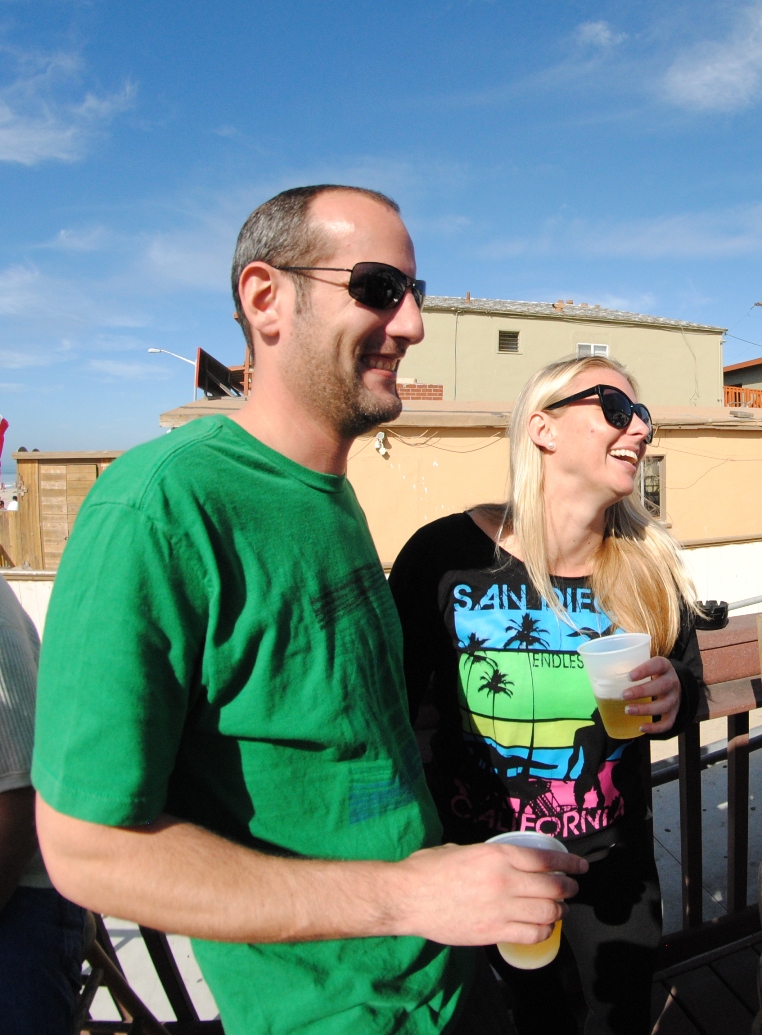 Meagan and her beach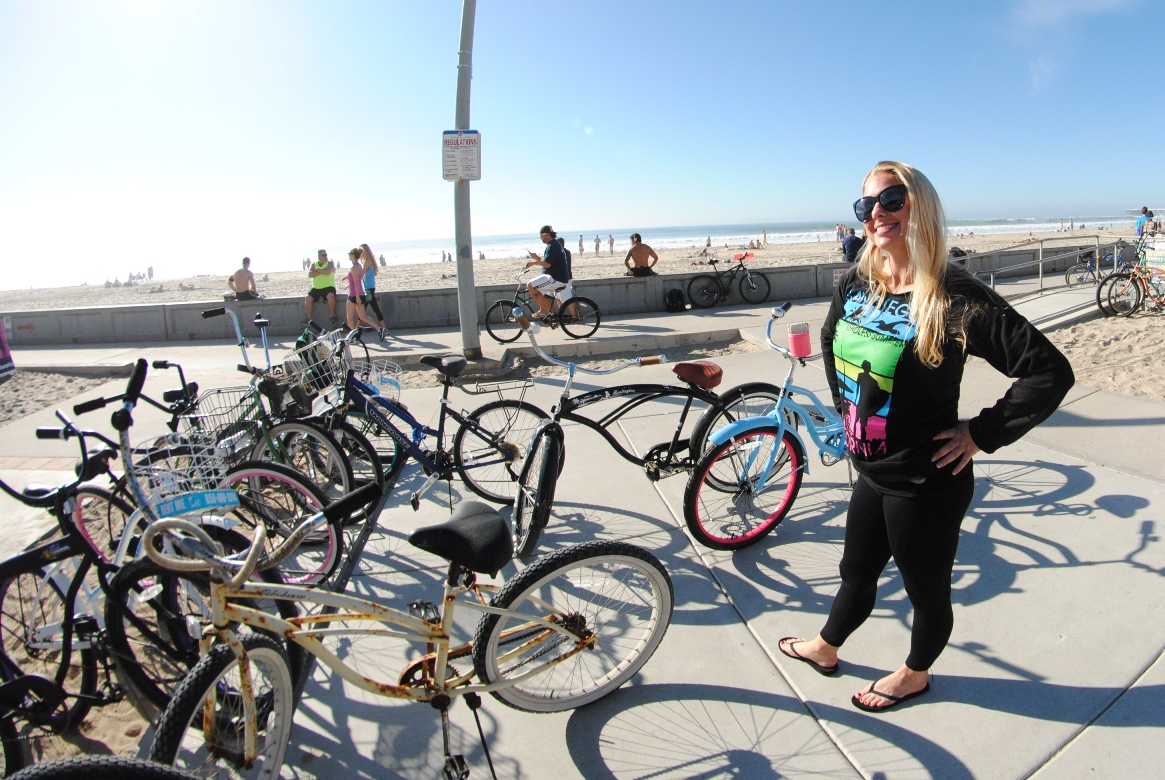 Back to visit the friends, and another rooftop view…

We got back to Meagan and Tom's place, and Meagan and I headed out for Saturday night's sunset over the ocean…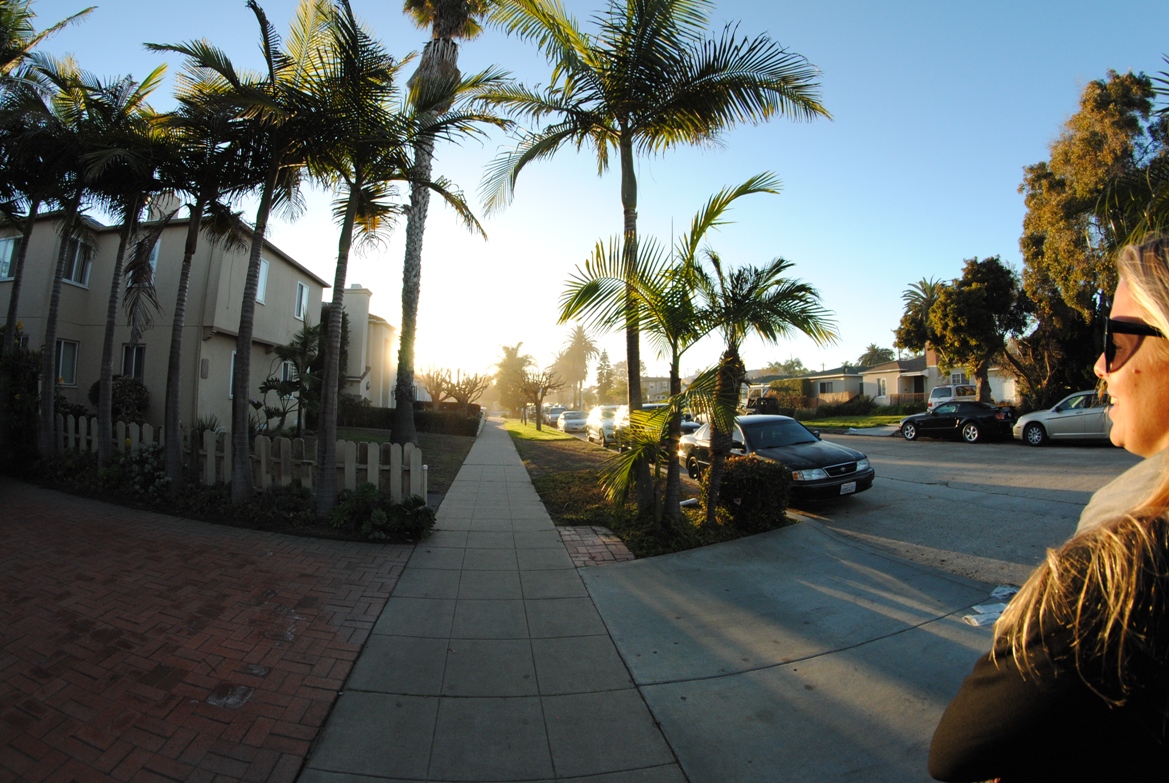 (to be continued…)