St. Patty's day celebration. I was focused on car bombs, (representing for the carbomb crew), and Fuzz and Glen were down to check out John's band the Black Dots playing at Larimer Lounge in Denver. John had told me about some technique for shooting photos of bands… I didn't exactly have all the right equipment and my good flash needed new batteries, but I tried my best… so much fun…
After the Black Dots finished their set we chilled and had far too many car bombs and PBRs. Yea St Patty's day.
On the way to drop me off, Glen and I set off a late-night mission. Glen had some unfinished business with one of the raddest dudes ever…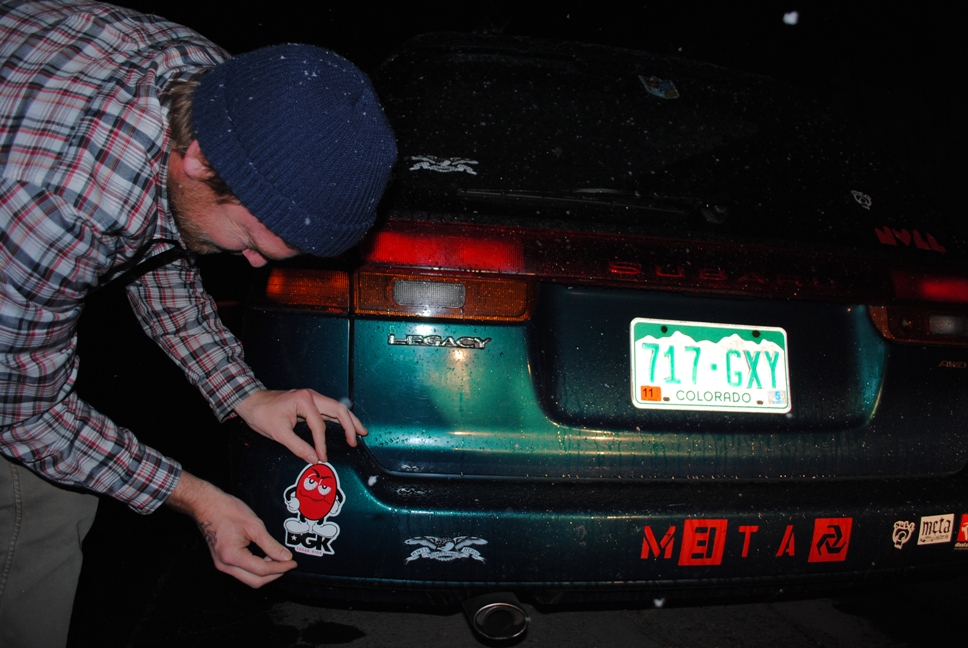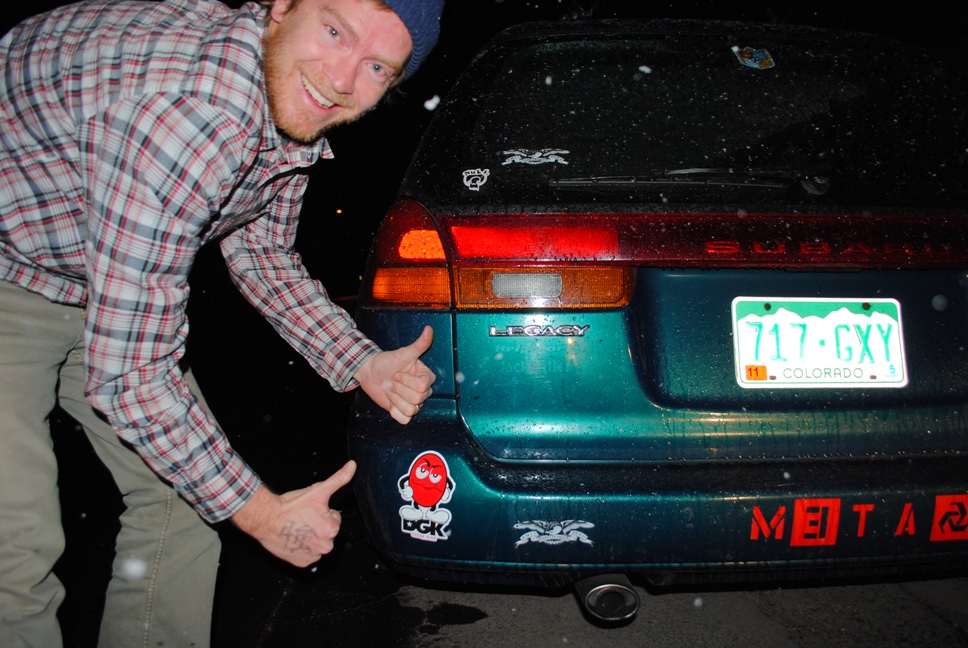 Ha. Jack – did you notice it faster than Glen?