I asked Leslie if I could steal some of her photos from the night of the Crisis 1-year anniversary art show and our mountain adventure the next day. I'm really excited about the art show photos because I took so few that night, and also, it's kinda cool to see photos that I'm in. And photos of me taking photos. Ha fun.
Well starting with the art show. Set up time… and actually it seems the first photo is my butt…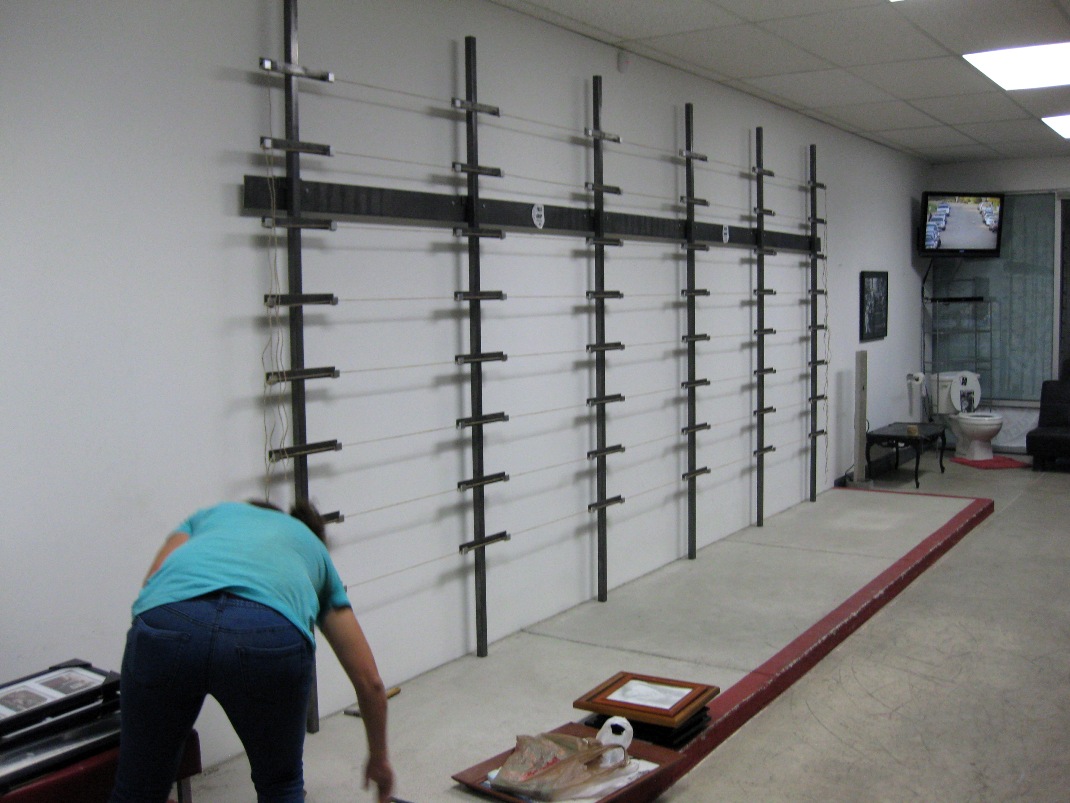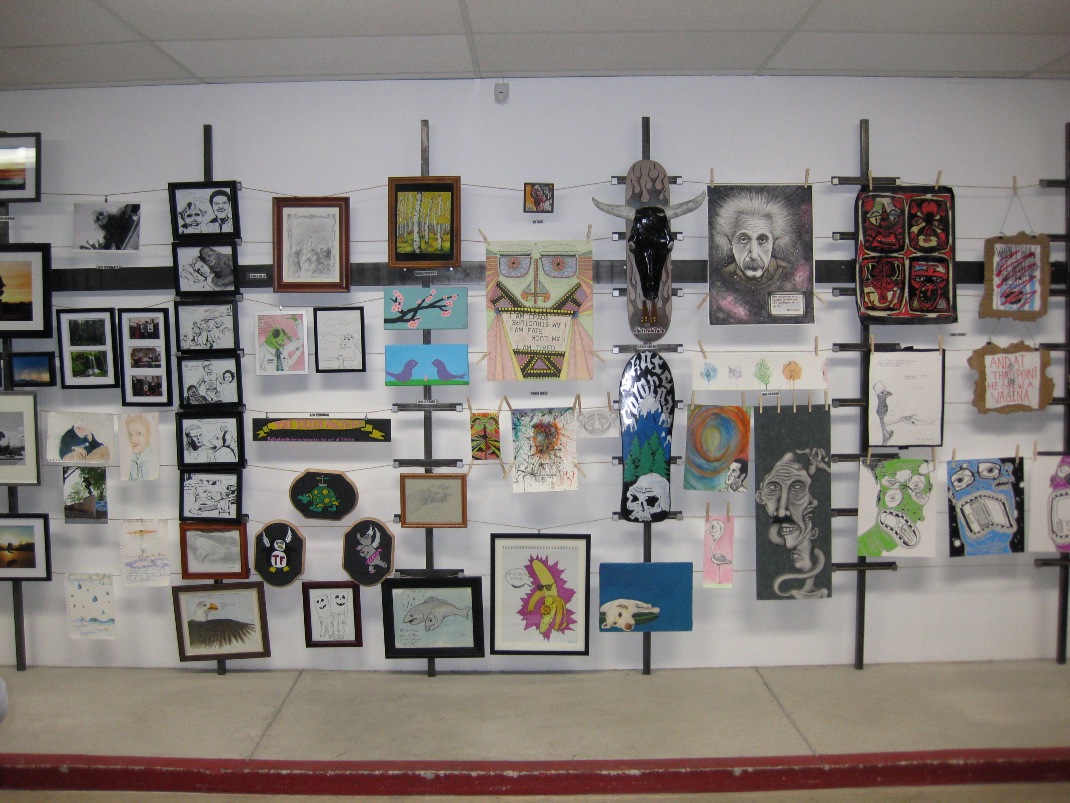 the board wall became the art wall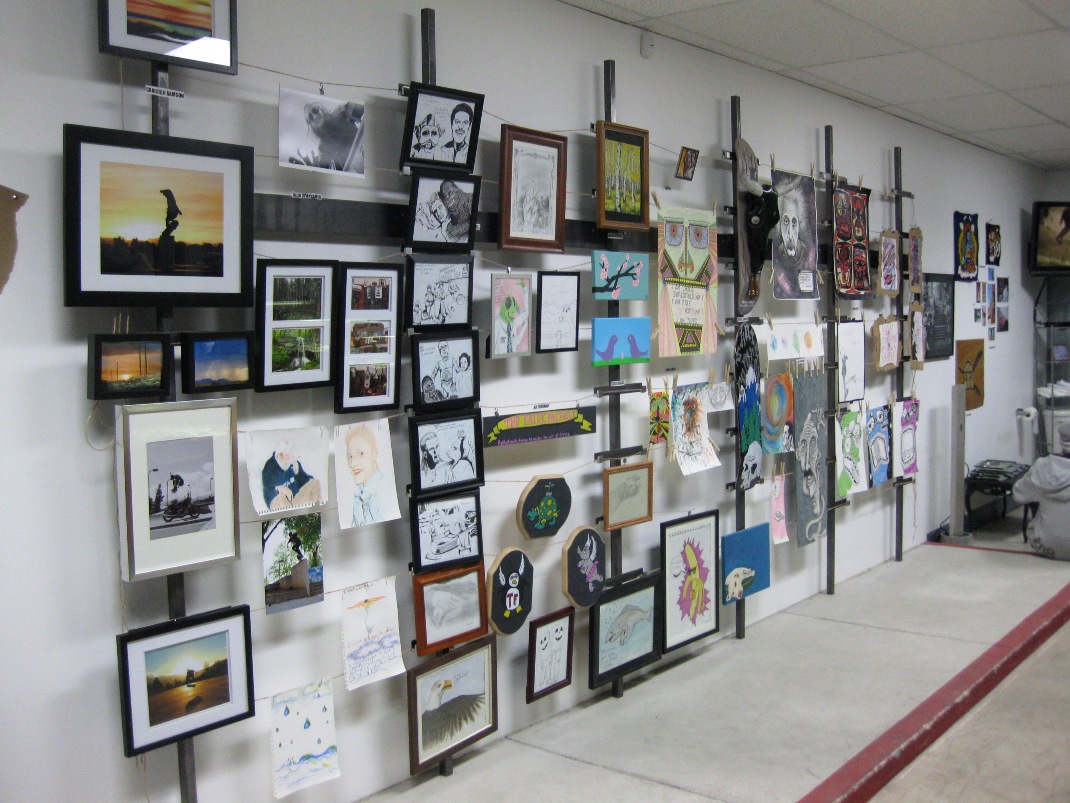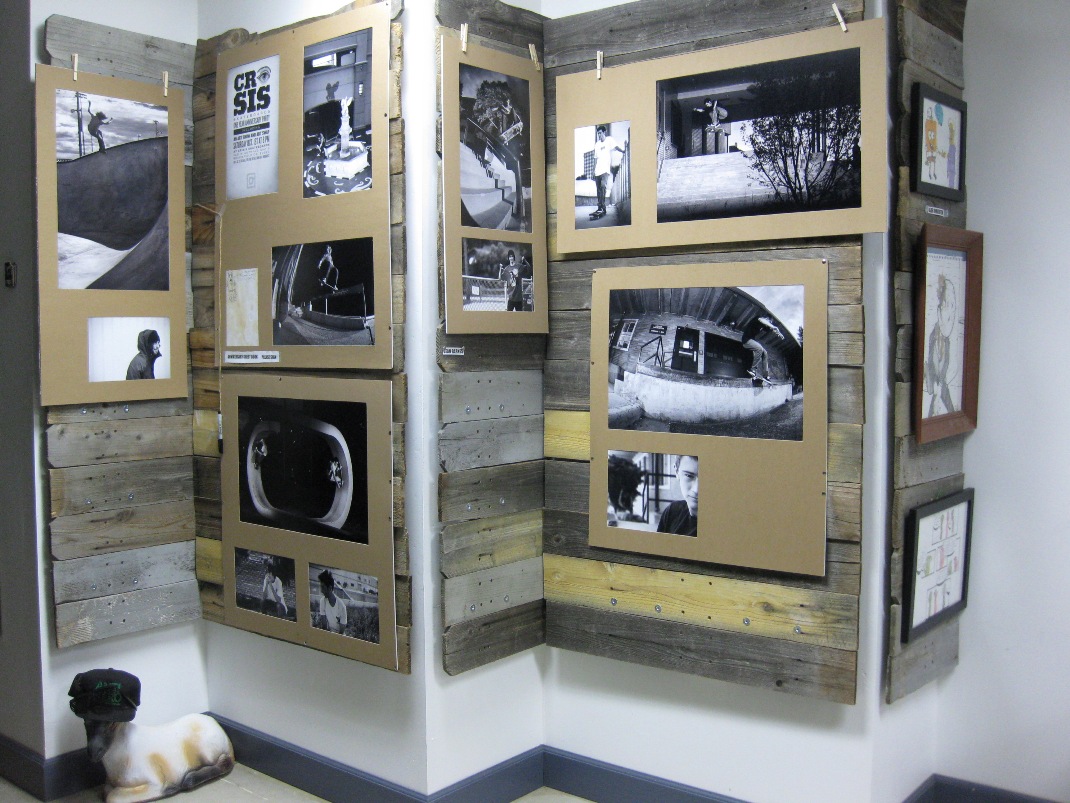 Dean's art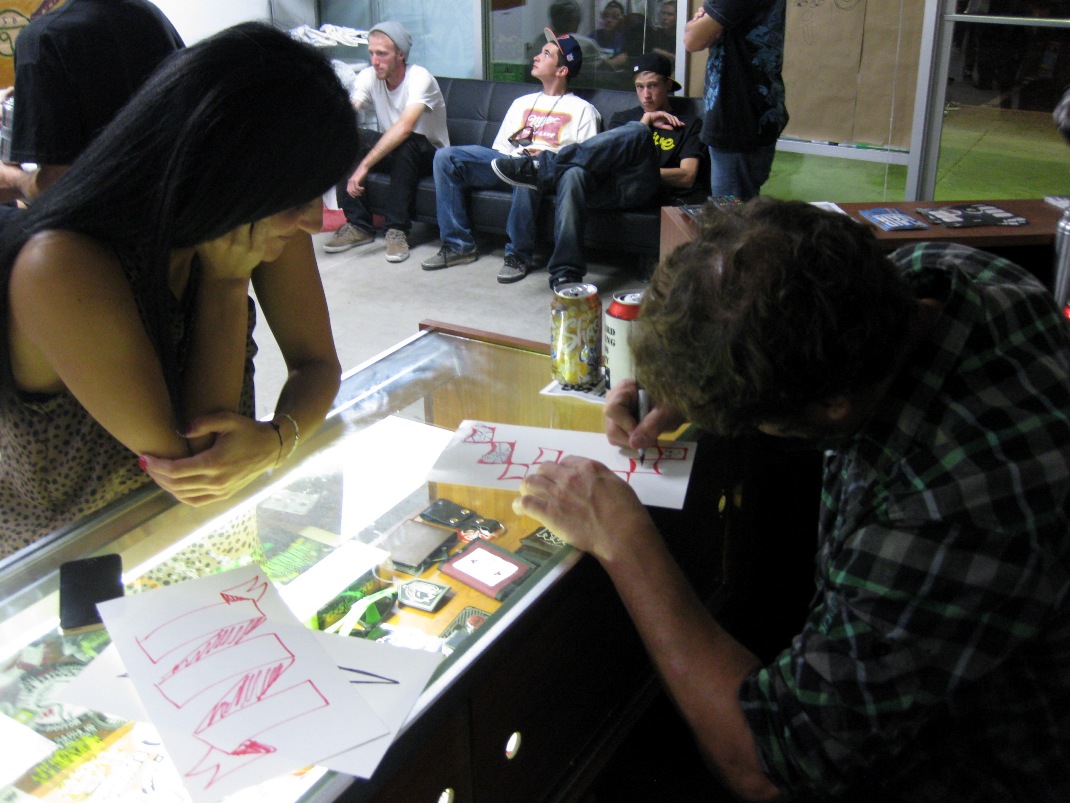 There were slips of poster paper and sharpies, encouraging people to draw whatever they liked. Neil working on a drawing.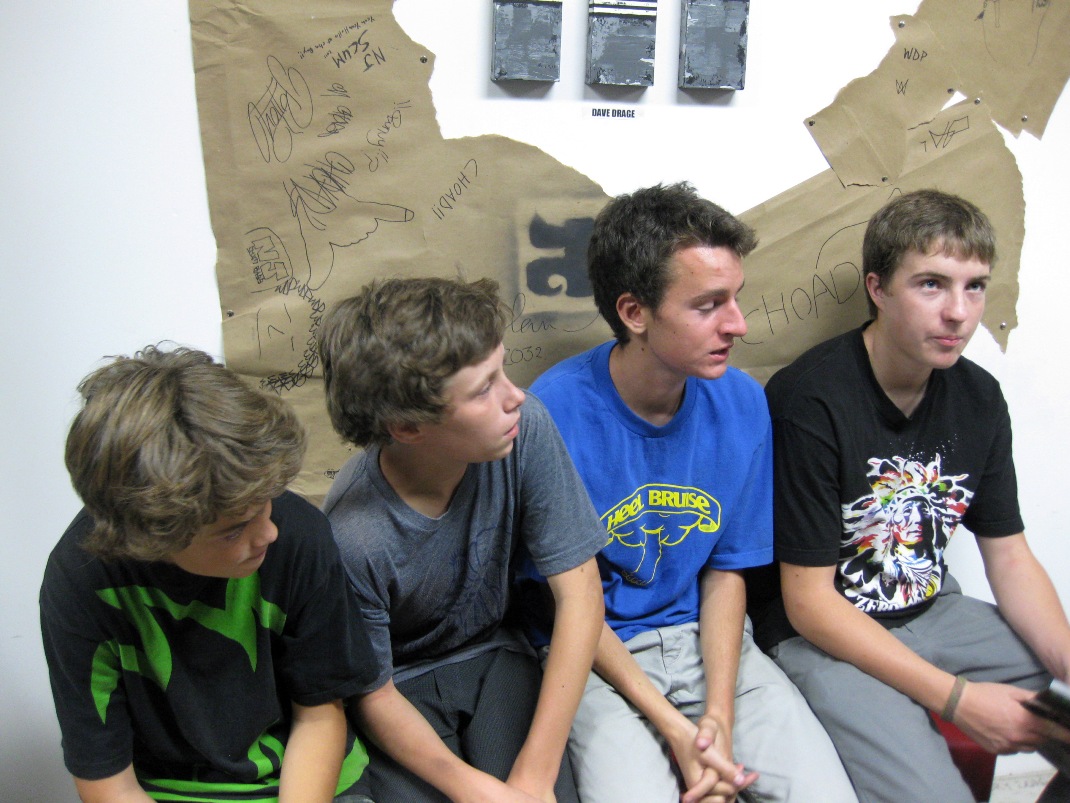 The kiddie corner.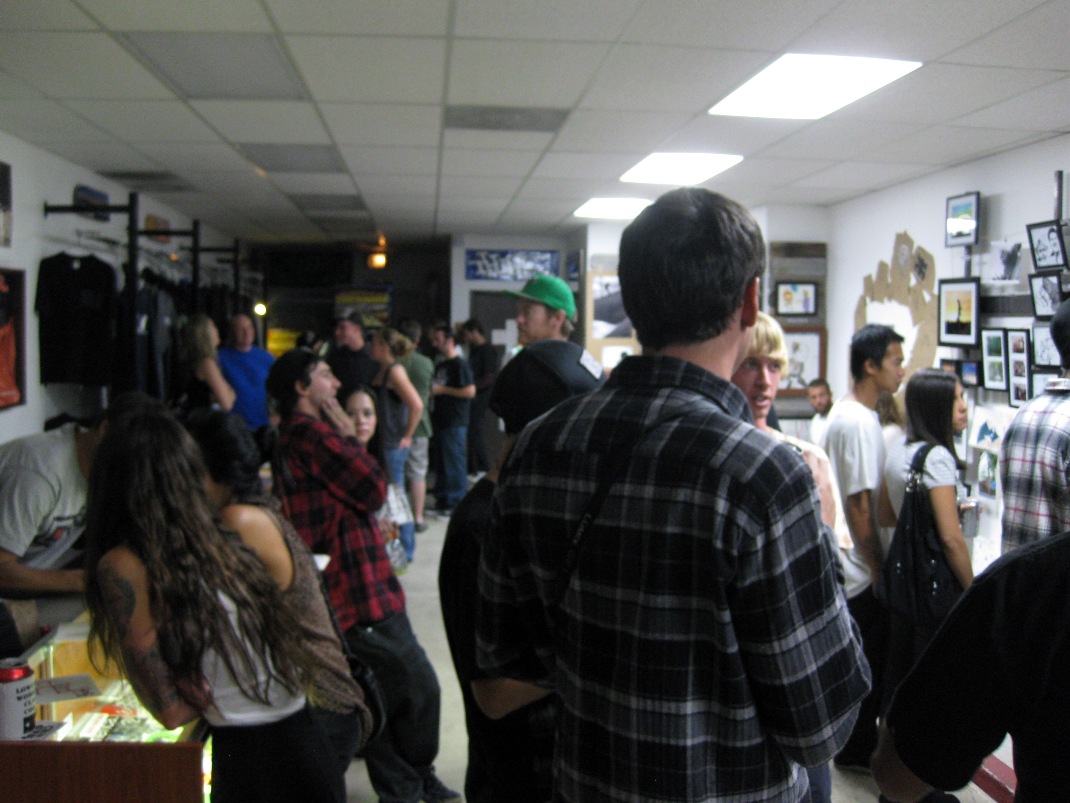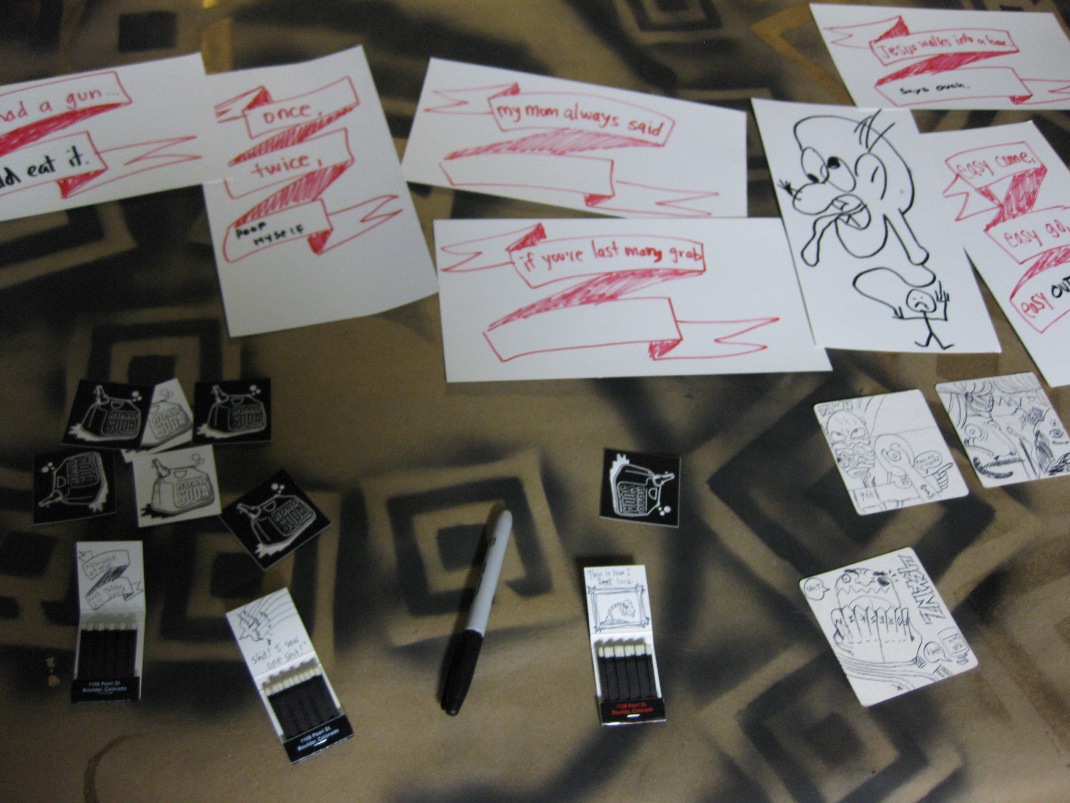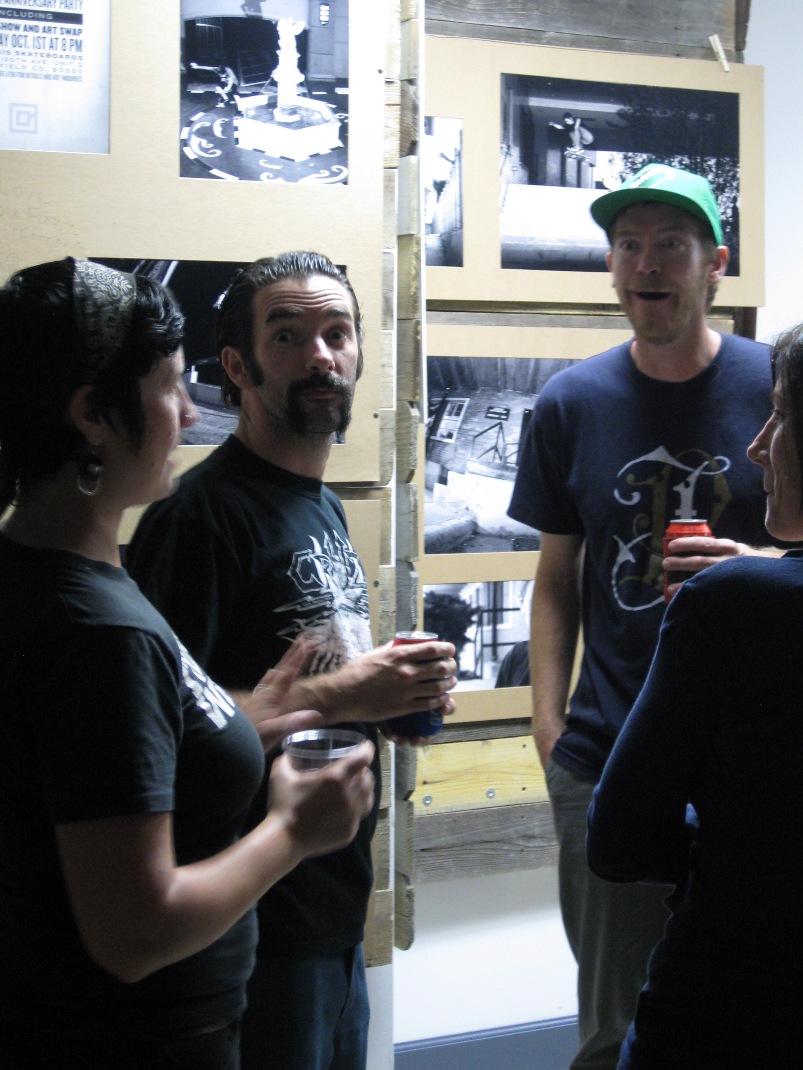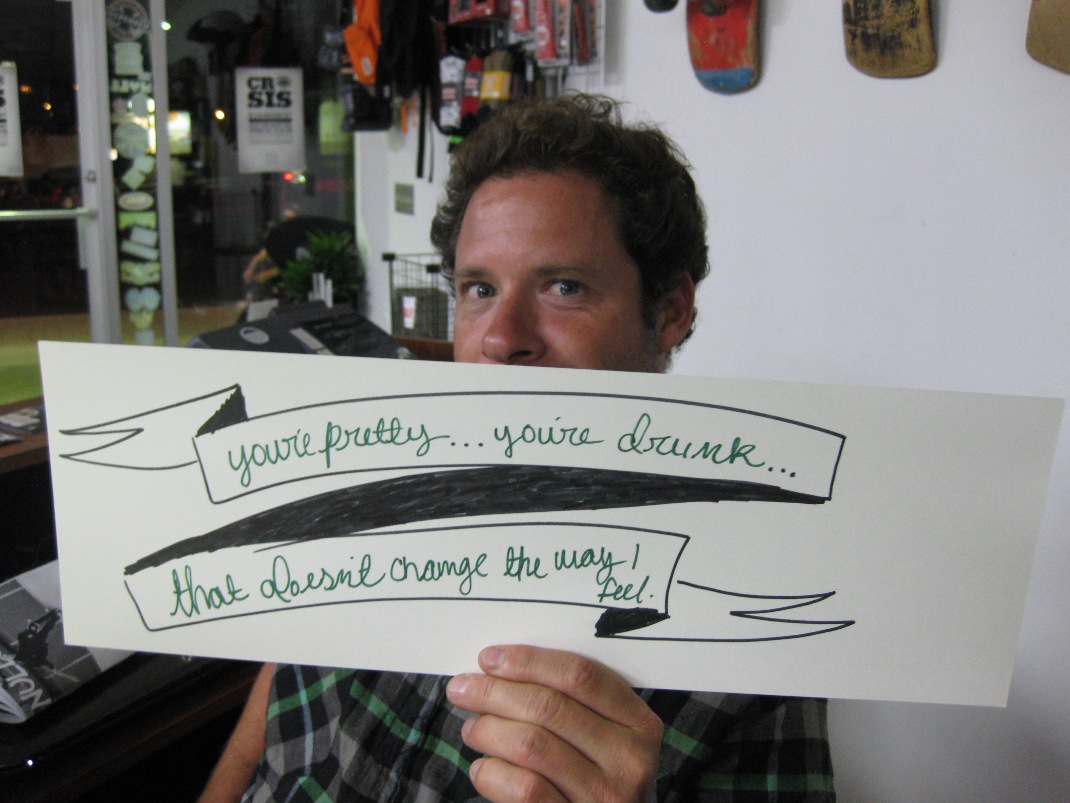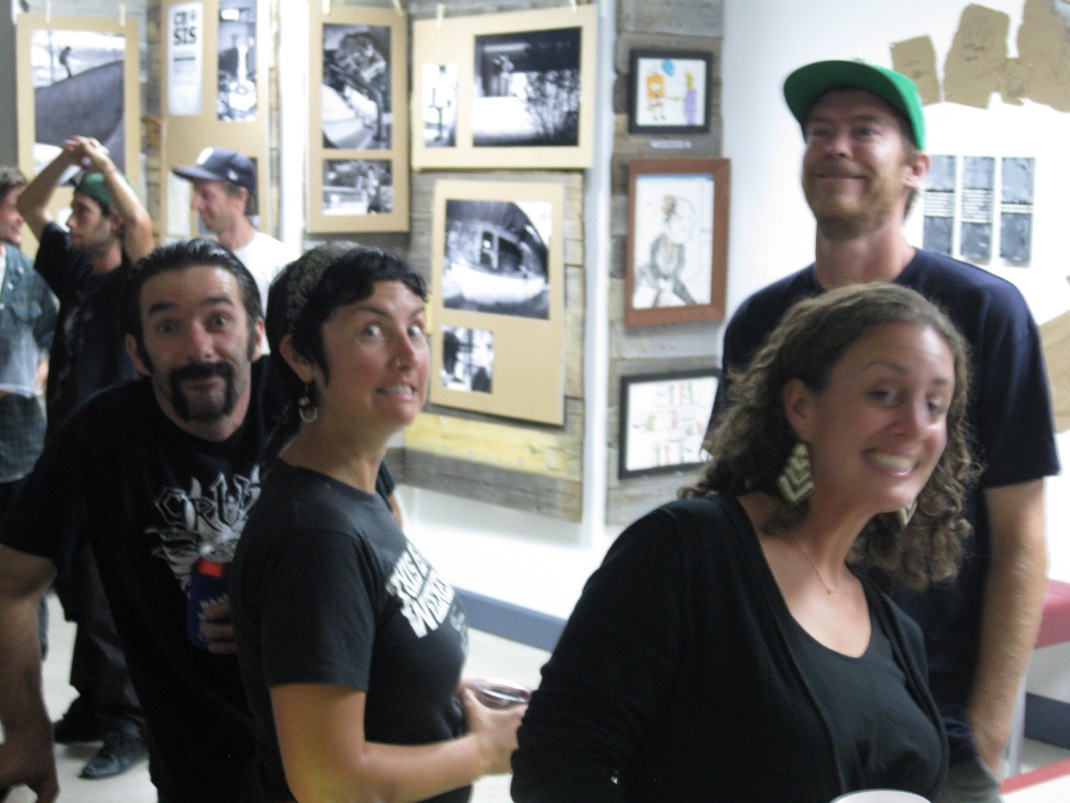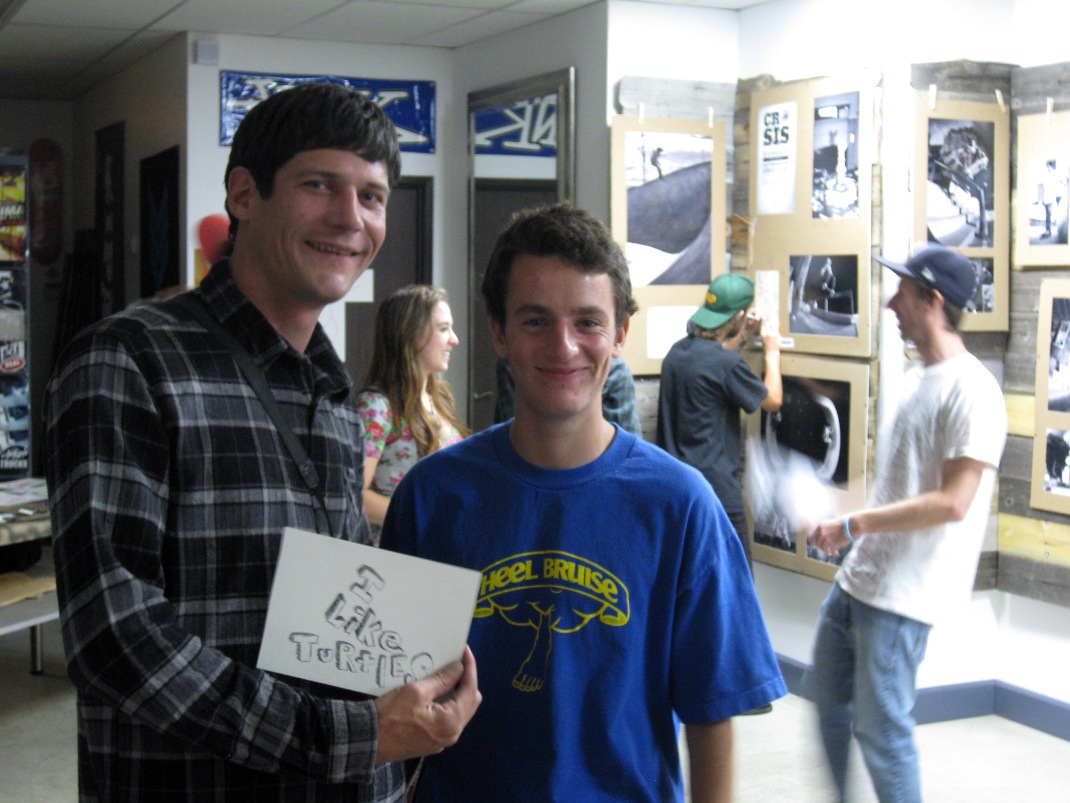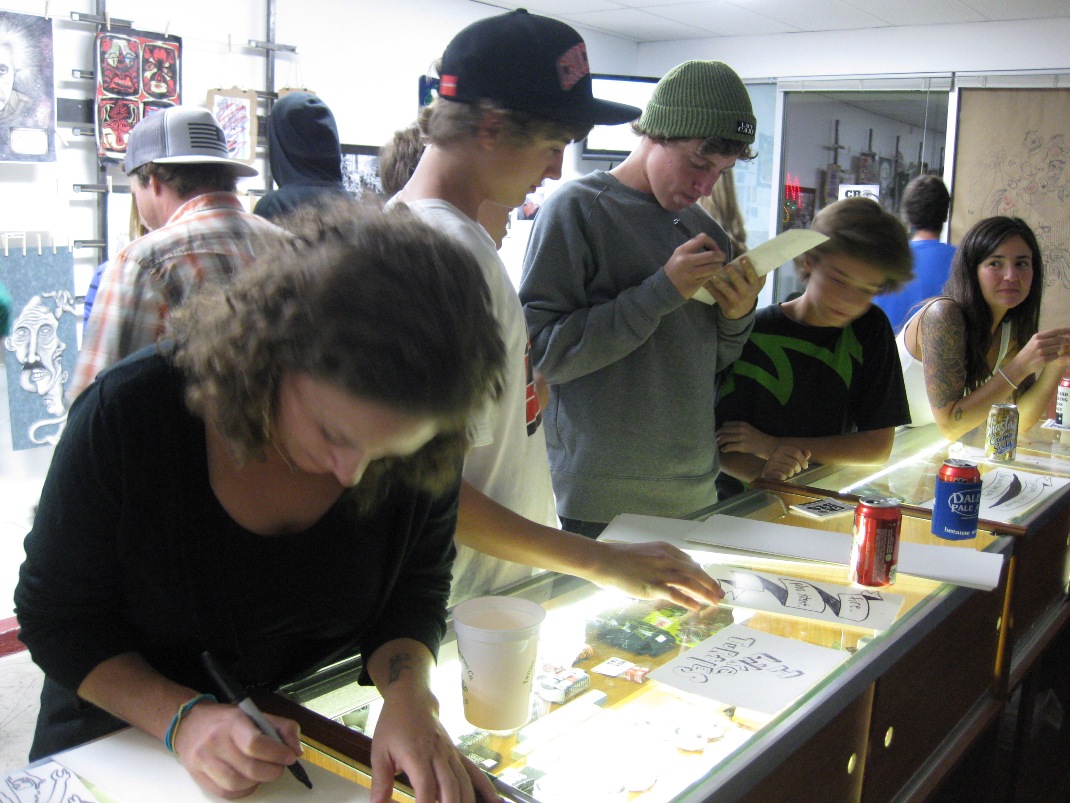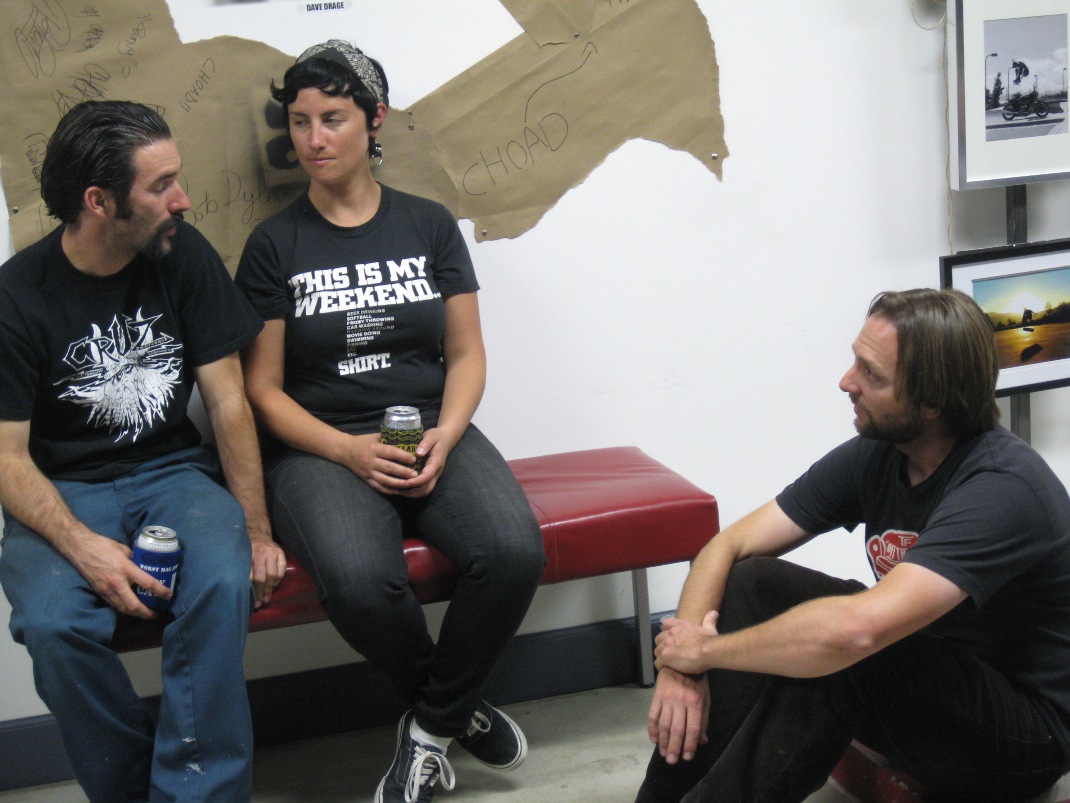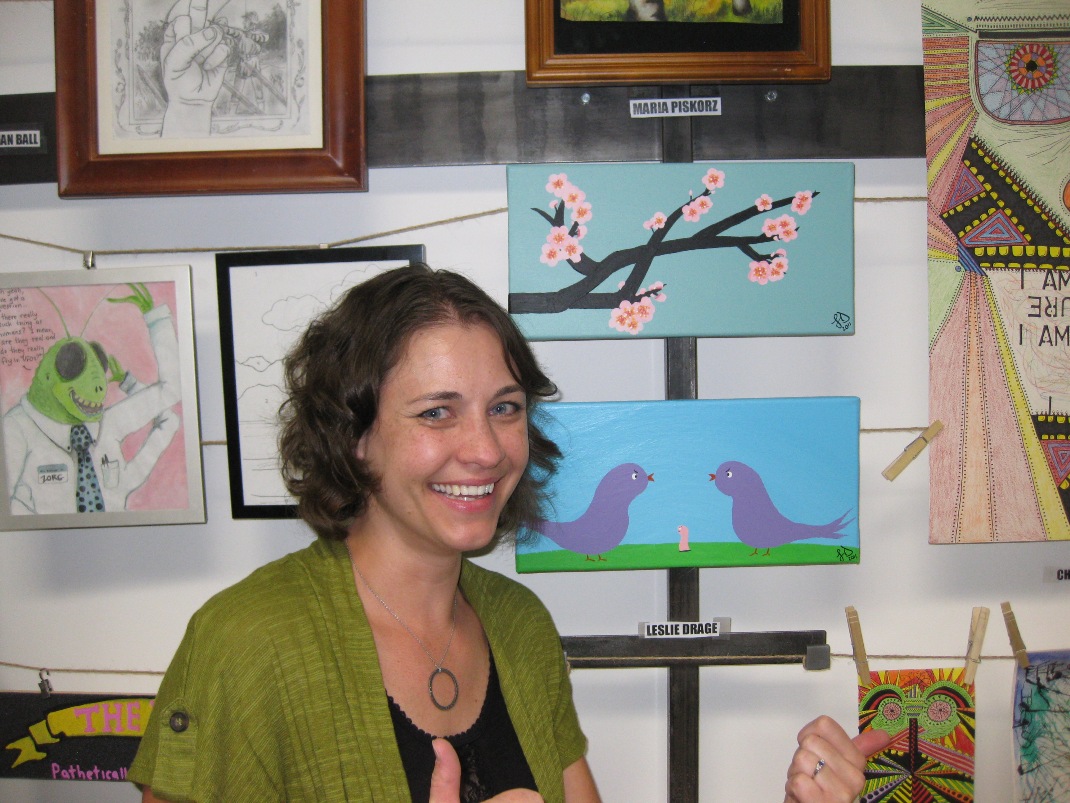 Leslie with her first two paintings ever painted… and displayed at an art show!
I've been wanted to do something for Dean for awhile. He is far too nice to me even when I'm being a total bitch and I appreciate the photos he's taken of me endlessly (even though he probably only hears my critical side come out like anytime I ever see photos or video of myself). It's because of the photo he took of me that I was able to get in Lowcard #40. So I gave him my favorite photo that I have ever printed… and cried in the process…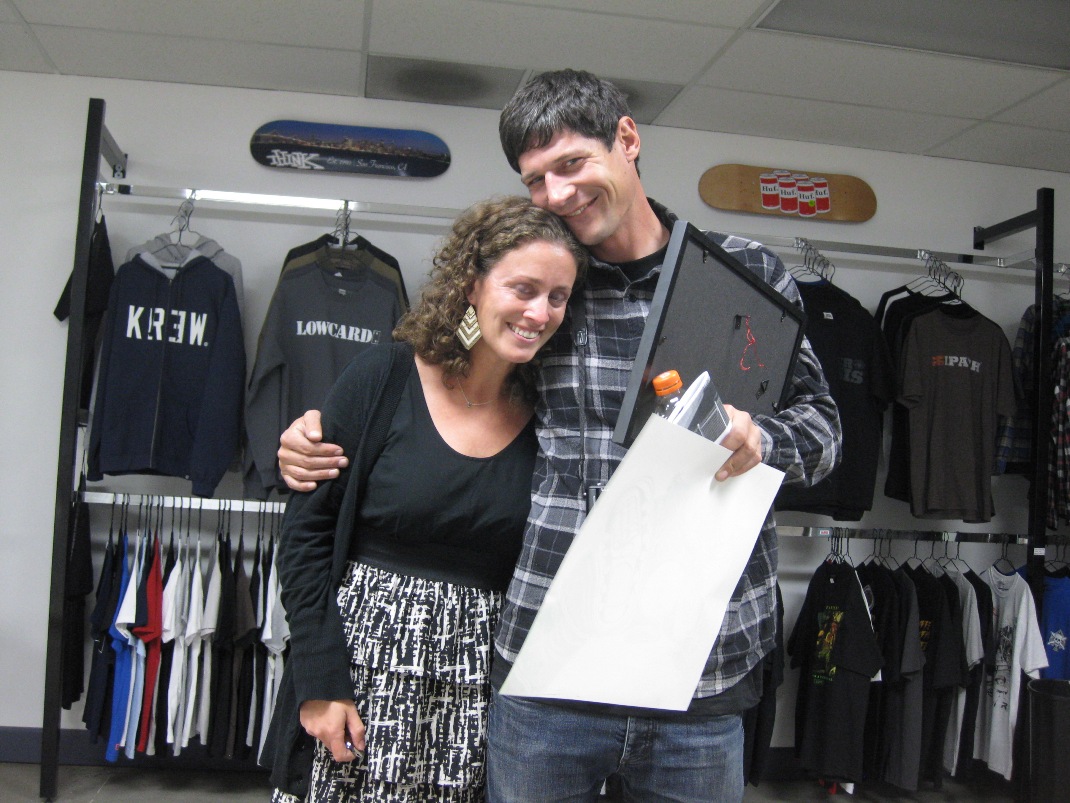 I definitely have some crazy eyes going in this photo, but at least you can't necessarily tell that I was practically sobbing. In fact, when I told people later that I gave Dean the photo I started crying again. Geez, my typical crazy manic emotional personality plus 24 oz of 4 loko make for an interesting mix. Either way, thanks for everything Dean!
Once it was finally time to leave Crisis, we made our way to Fuzz and Leslie's for some late night cornhole and drinks.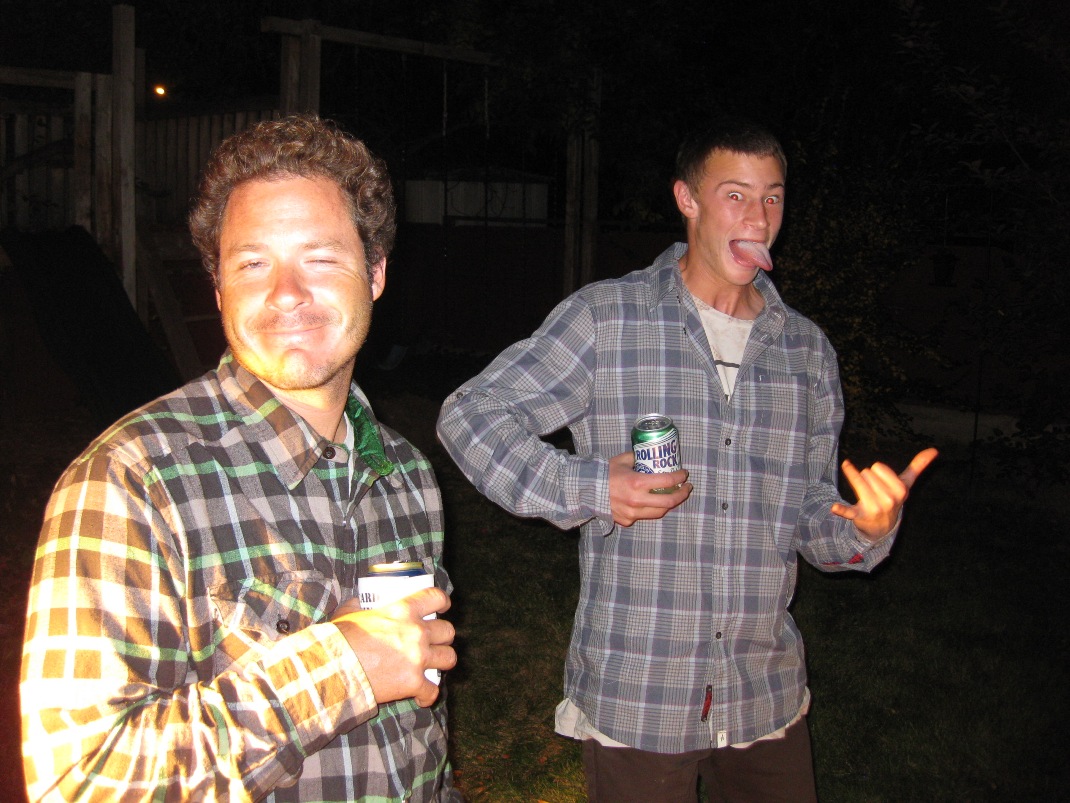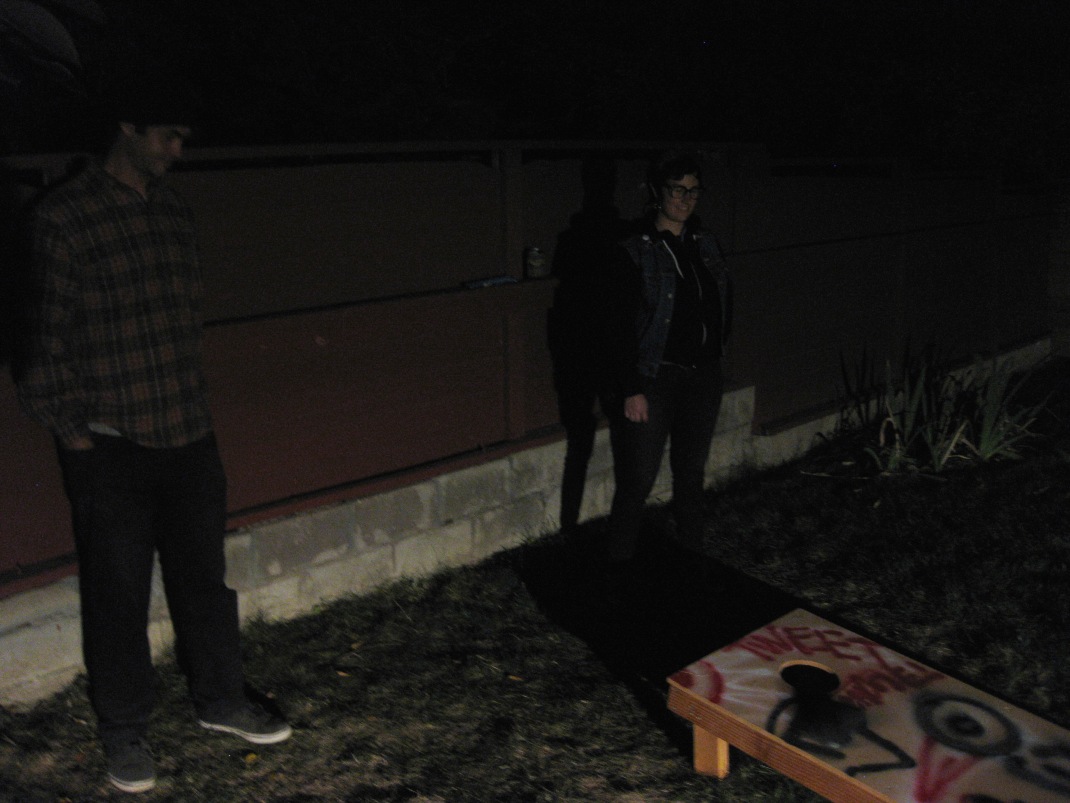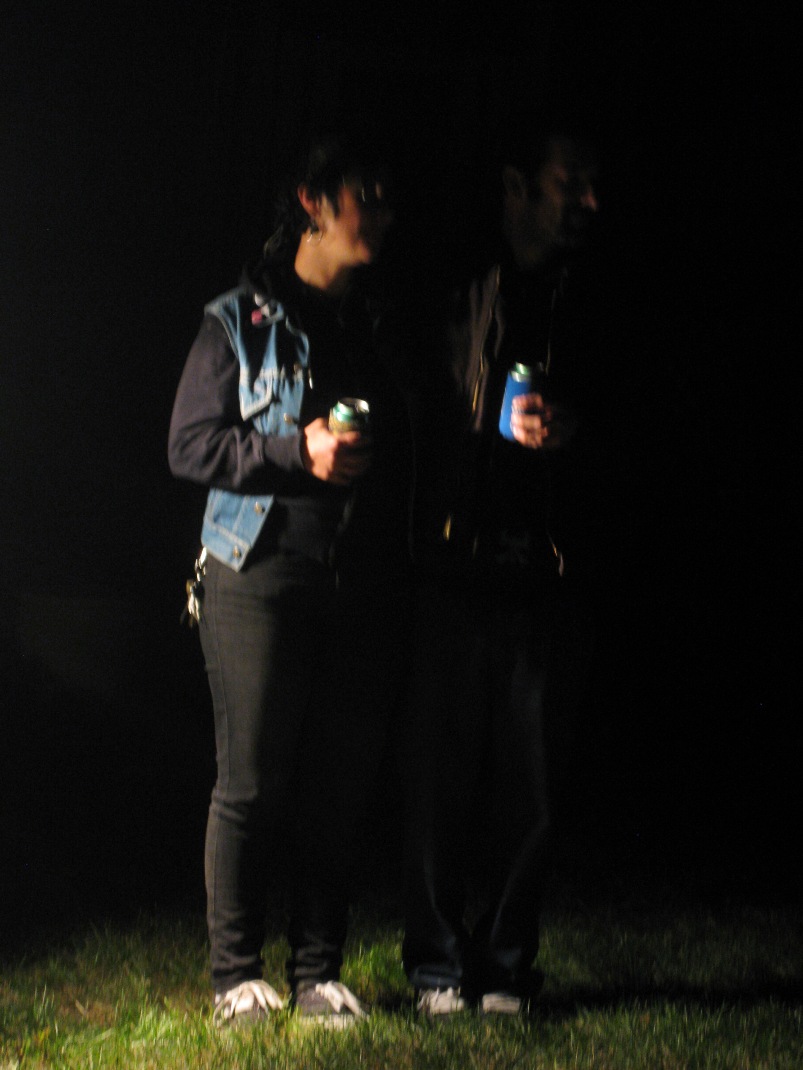 Sandy and Gordo, in the shadows.
The next day was our Rocky Mountain National Park adventure. Leslie took some amazing photos…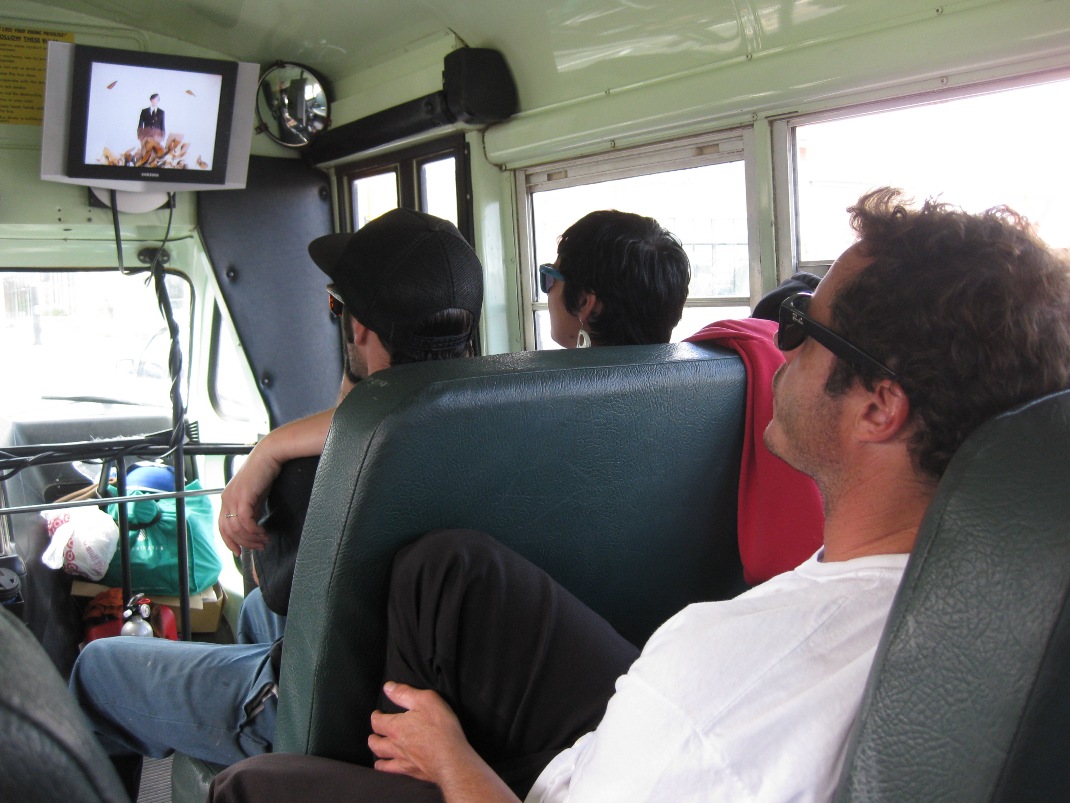 This bus rules. On the way to Estes we just chilled and watched skate videos.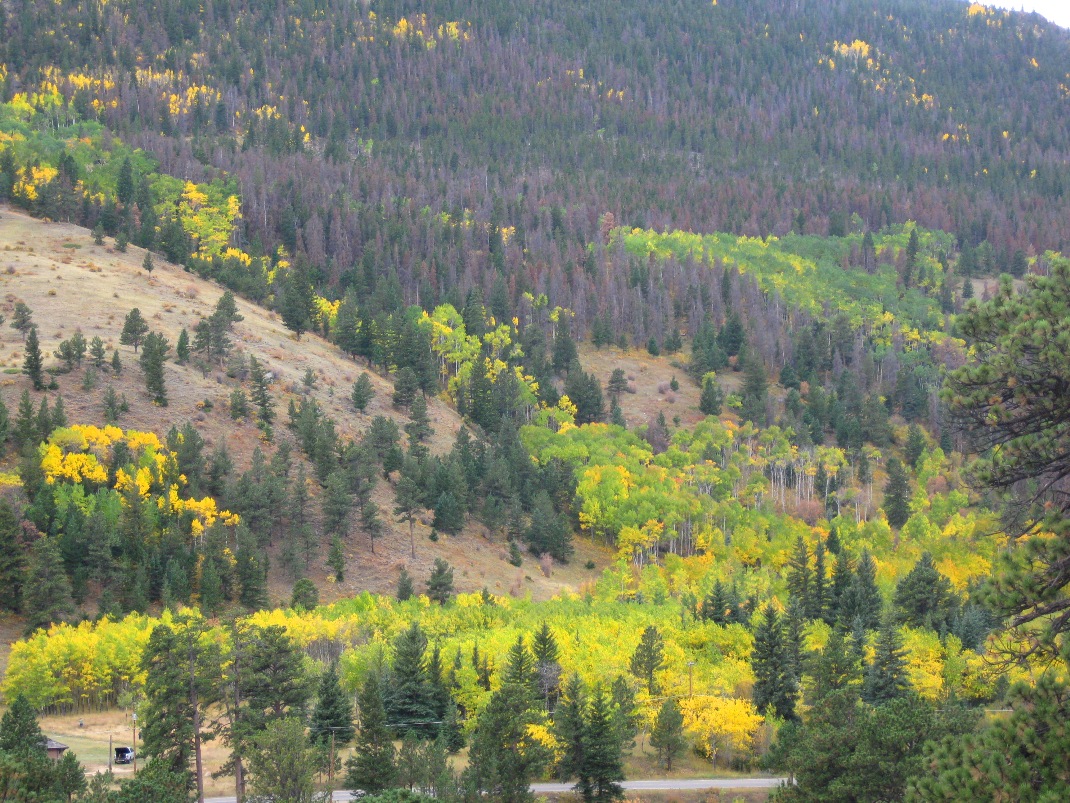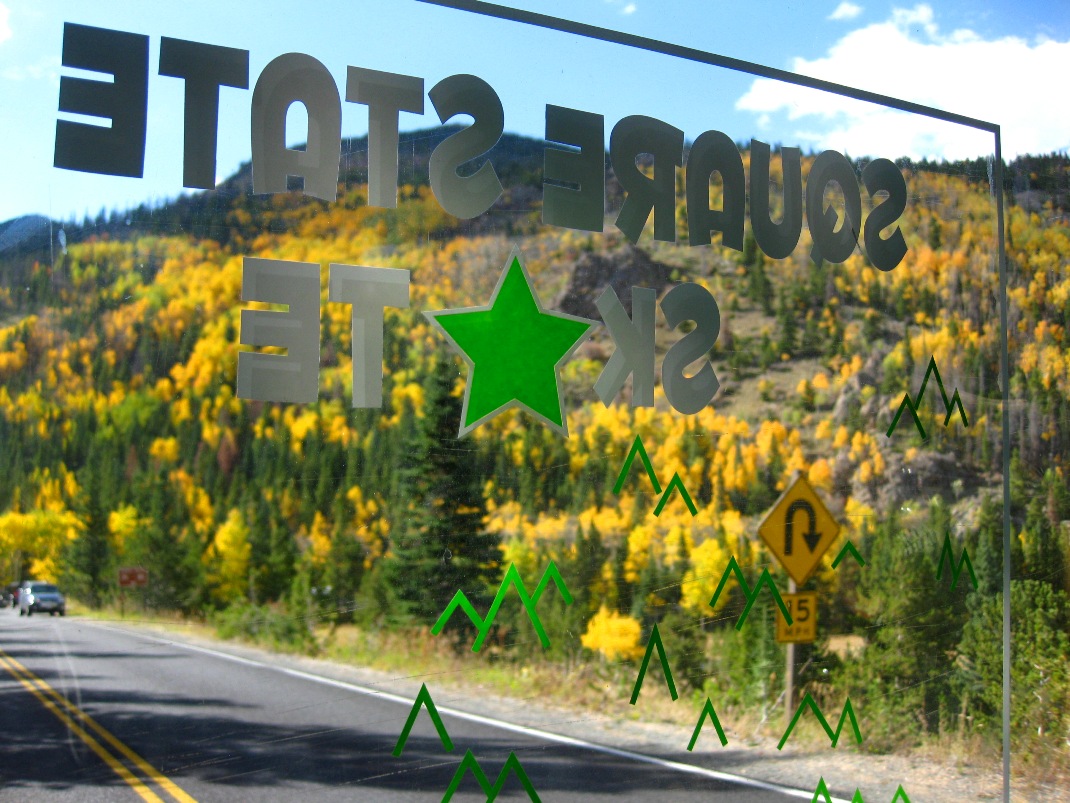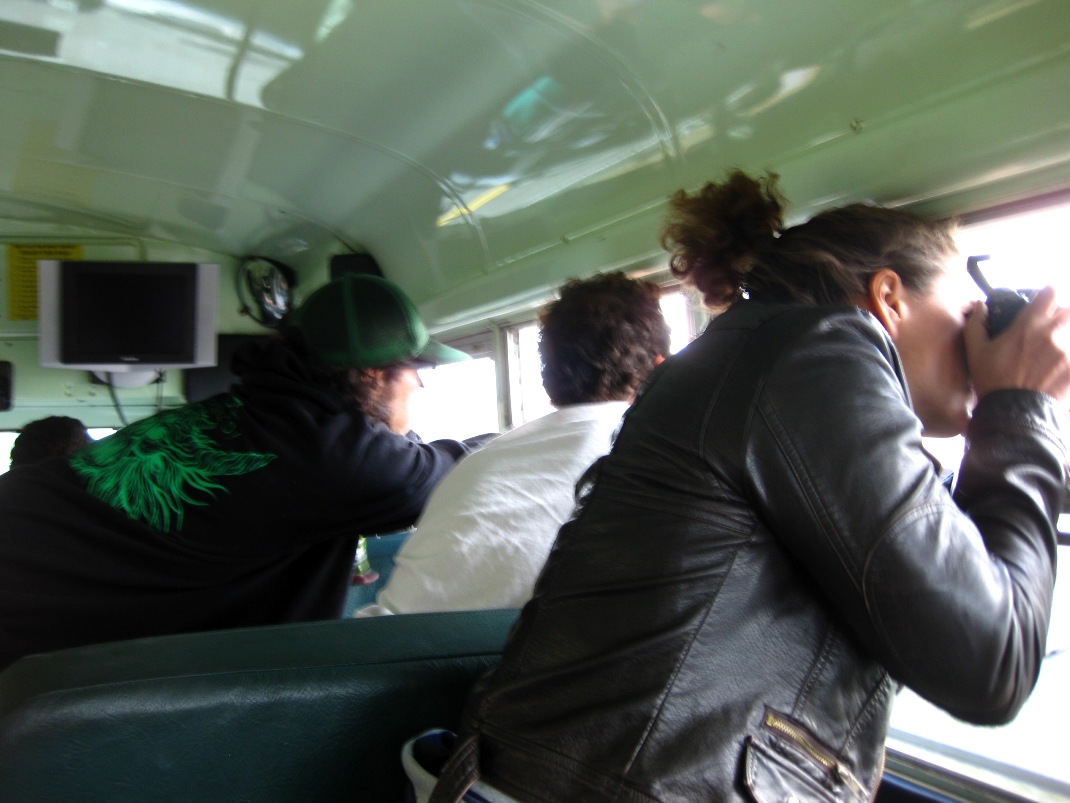 What a funny photo. If you look at my hair closely, you can see how the front literally sticks directly straight up sometimes. How silly.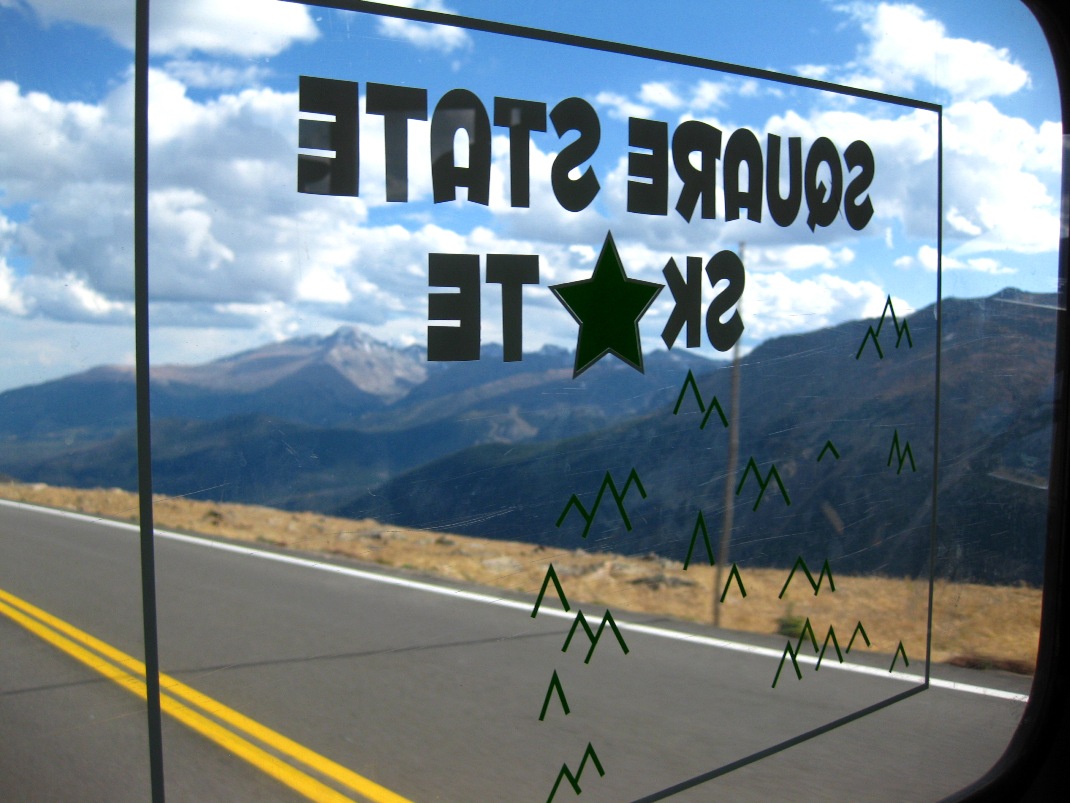 Such a cool photo!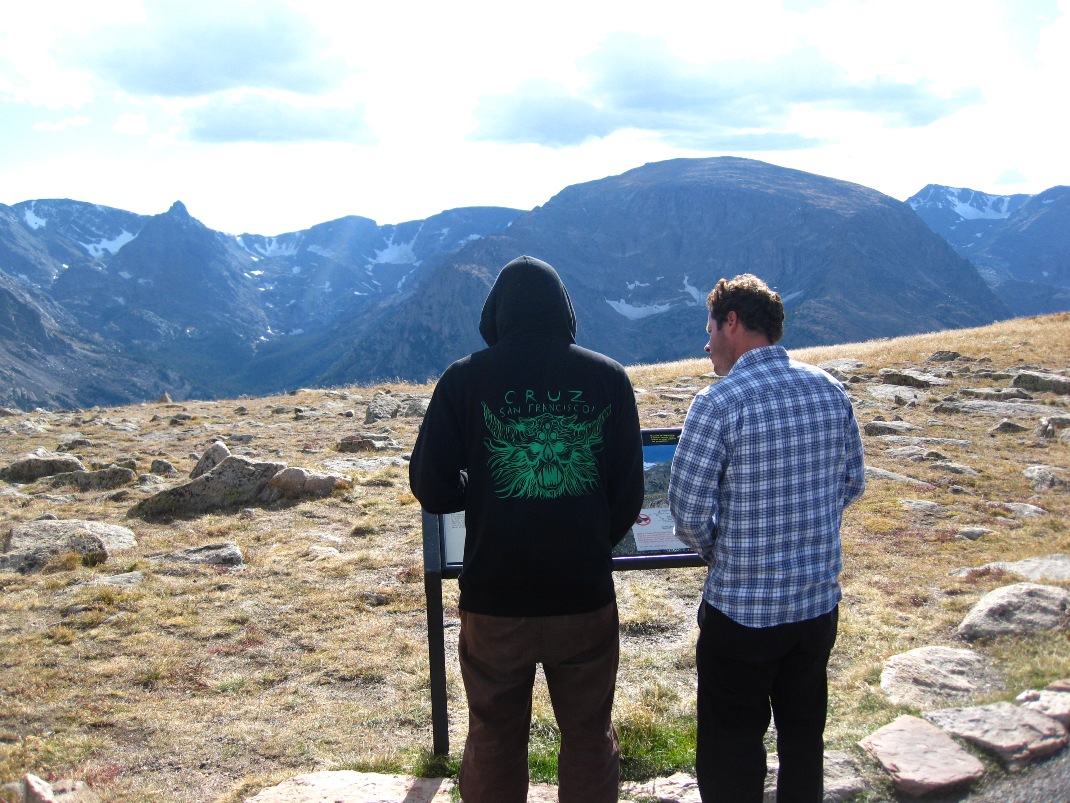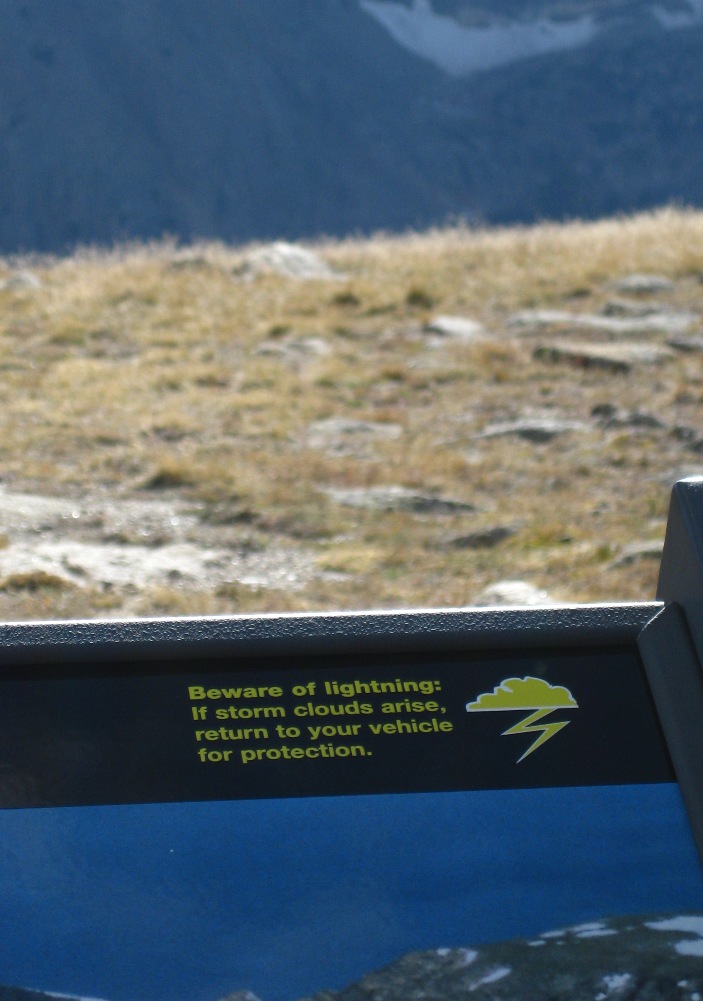 lightning warning at the closest pullover spot to where Brian and Lee were struck last year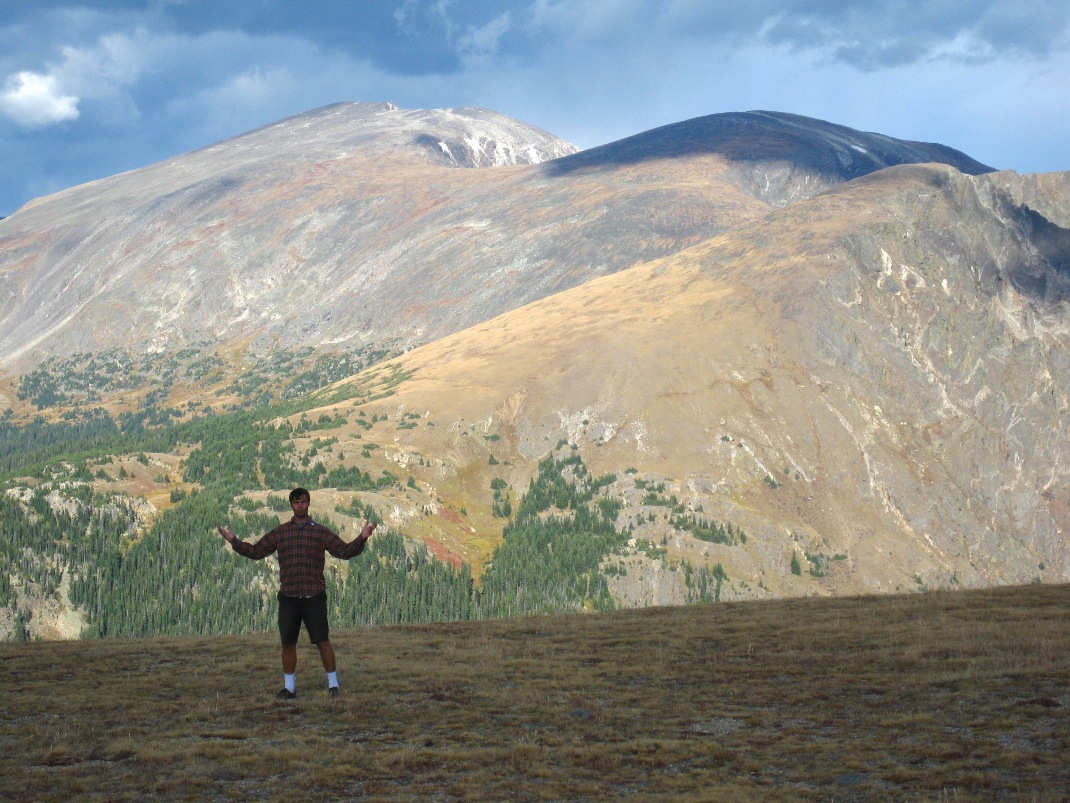 Brian. at the spot where lightning struck.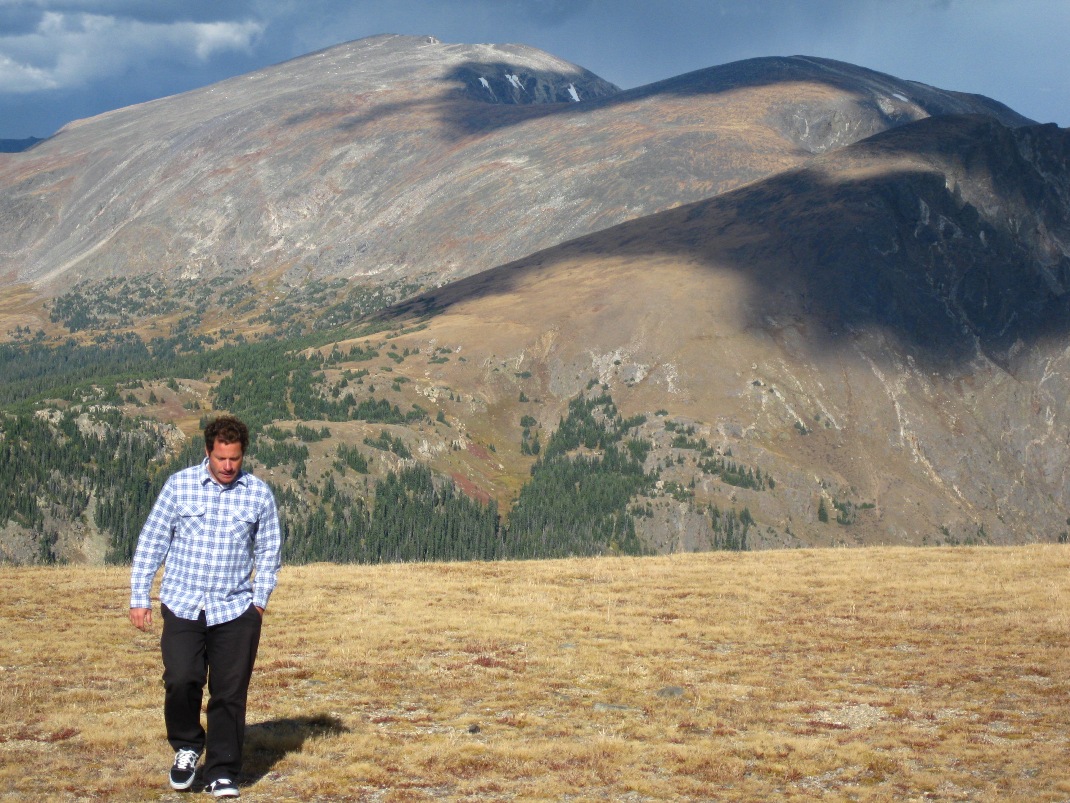 Neil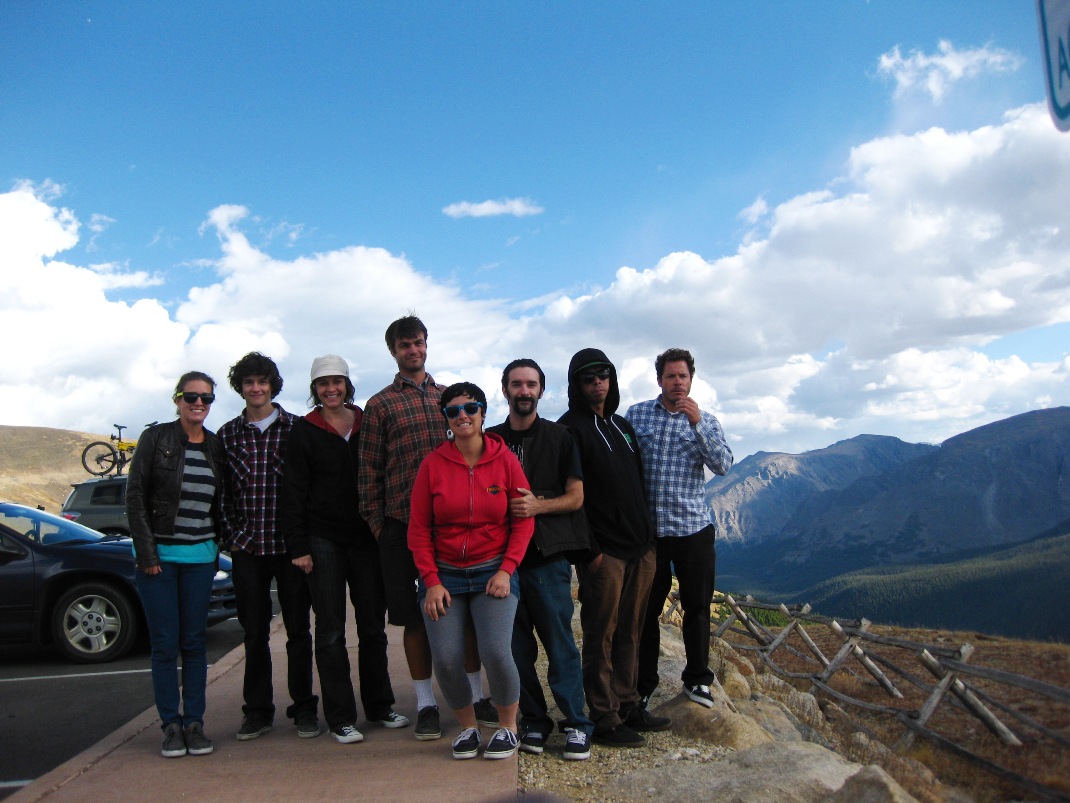 Trick Factory
Thanks so much Leslie!