Well since I lost my phone about a month ago at Invesco field (apparently now Sports Authority field) at Mile High, I got a new phone – the exact same type of phone, actually. And luckily I had another micro 8 gig memory card from when I bought an adapter for the last one. So even though I was most sad to loose thousands of crappy photos when I lost my phone, I now am building up a whole new arsenal of crappy quality cell phone photos to make me smile as I remember that moment in time. So here we go…
Museum and Ikea with Odessa and Leila
It was a Saturday afternoon, and we headed to an exhibit at an art museum in Denver called (something like) Design for the other 90%. Basically, engineering for developing communities type stuff… right up our alley.
There was a room with some art by children based on energy and environment…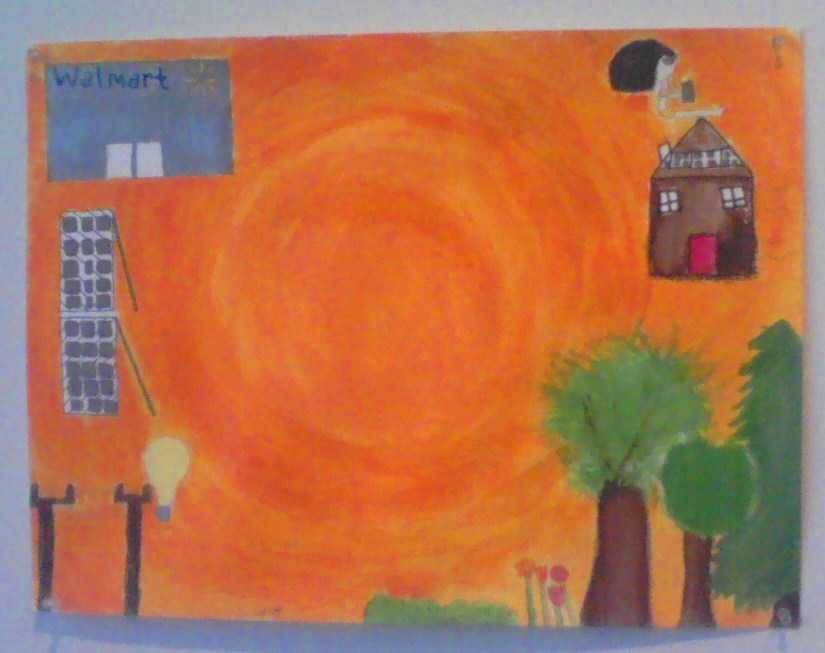 … and then the main display: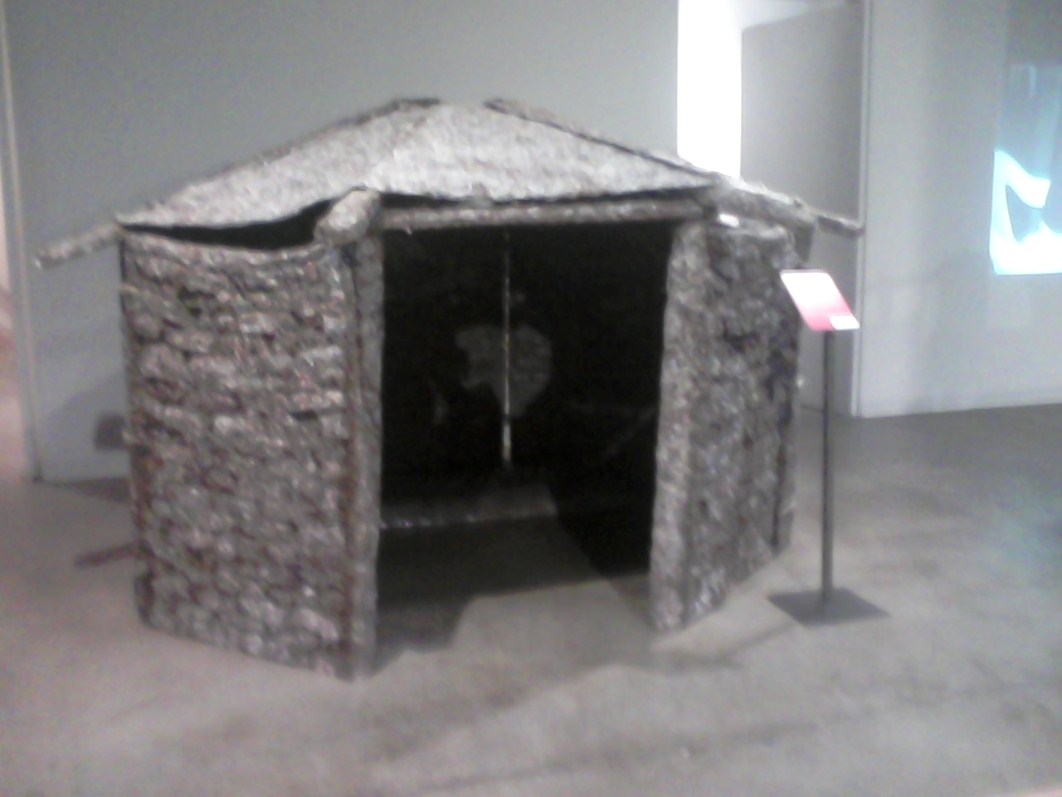 This hut was built completely out of junk mail. The artist collected his own junk mail and friend's junk mail to make bricks to build this hut. Has an interested message about waste in our society.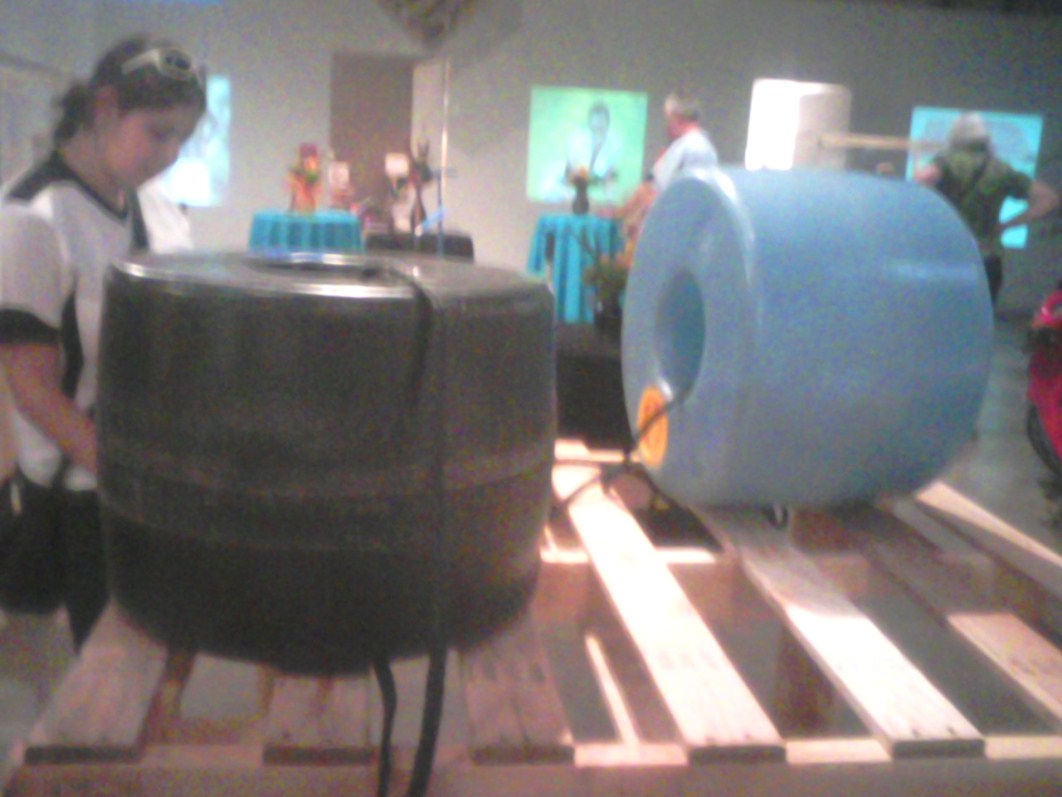 I don't remember the actual name for this, but its simplicity is so genius. For those that have to walk far to gather water and carry it back home… you can just fill up this round container with water and roll it home. I particularly love this one.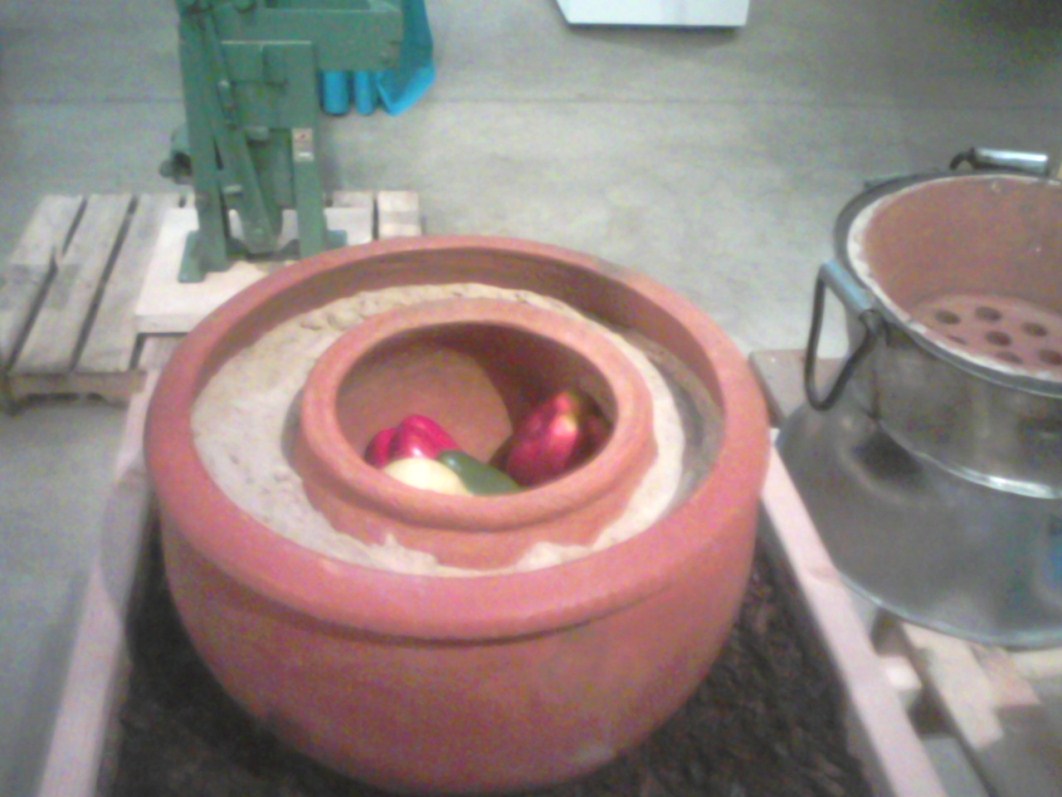 This basically works from principles of evaporation – acts almost likes  a refrigerator to keep produce cool and make it last longer.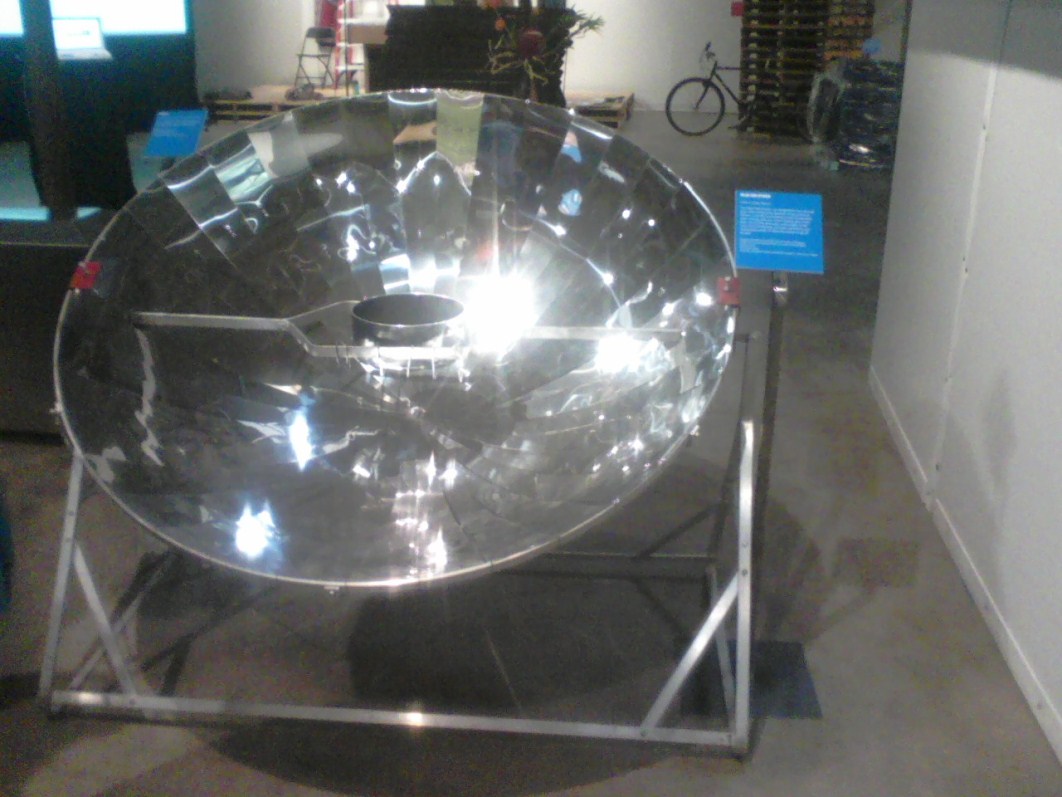 After teaching a design class two years in a row for incoming freshman engineering students at CU in which we built solar ovens, I'm always excited to see actual marketed designs.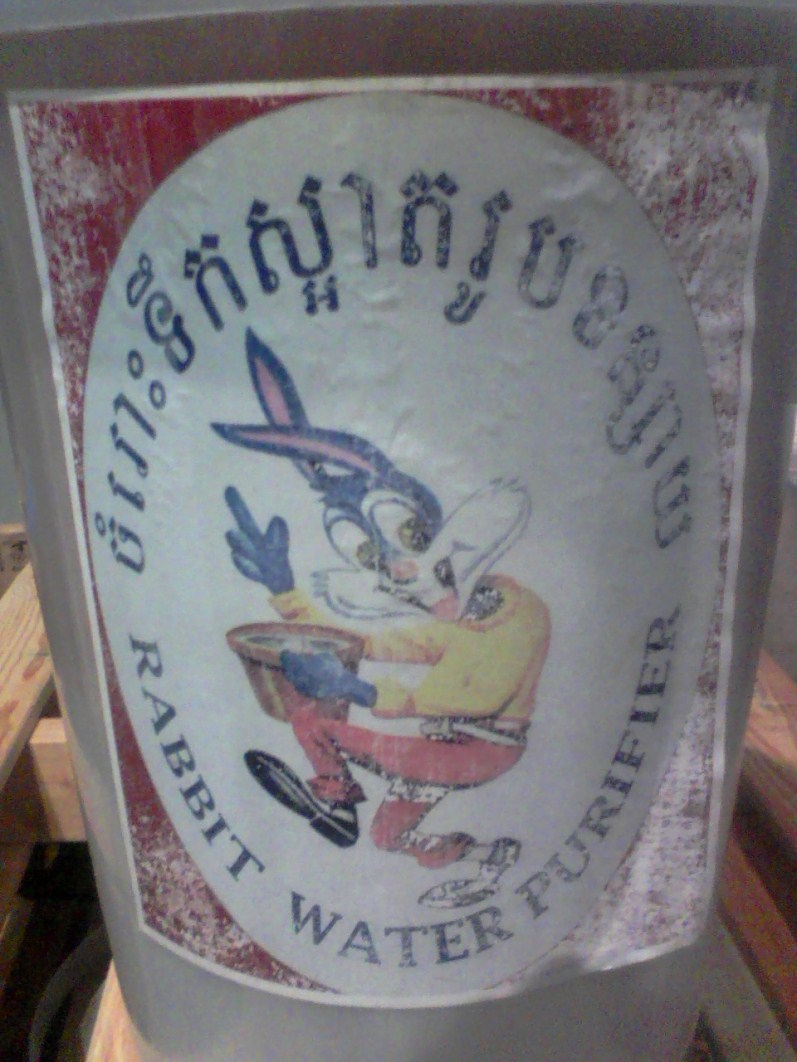 I know nothing about this – I just really liked the label.
That particular day at the museum, they were getting ready for a silent auction with all art based on or from Africa… that was about all we gathered from seeing the pieces. Here are some cool metal animal art that was priced and ready for the auction…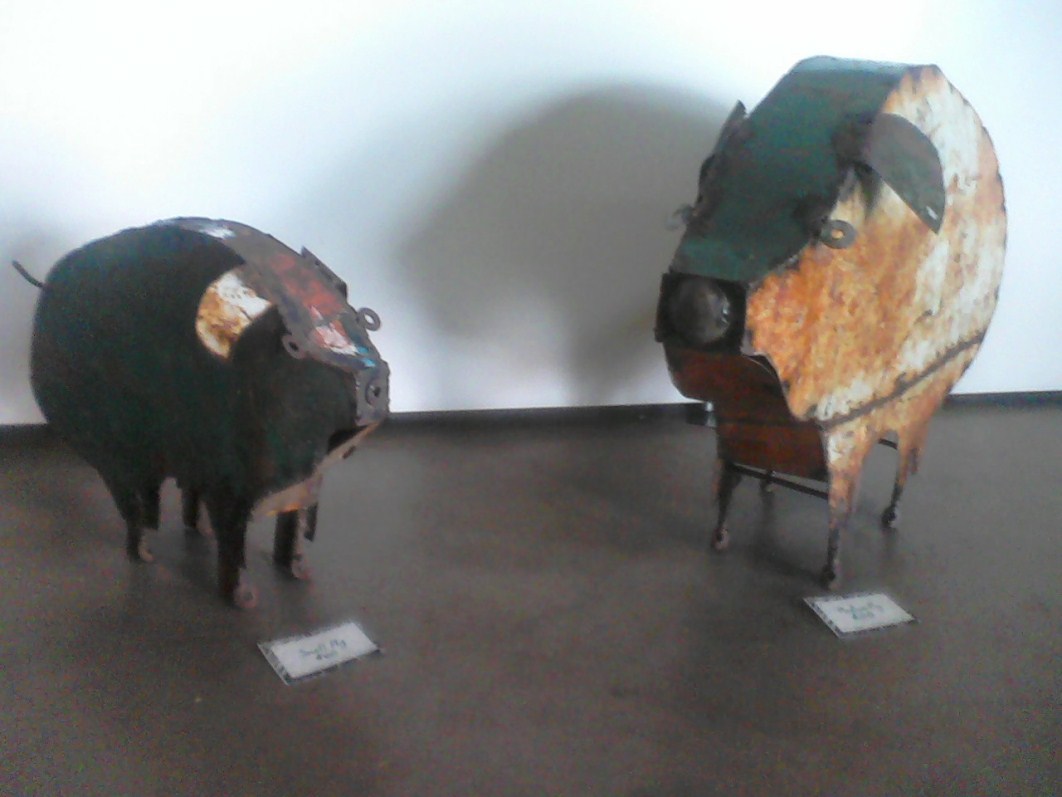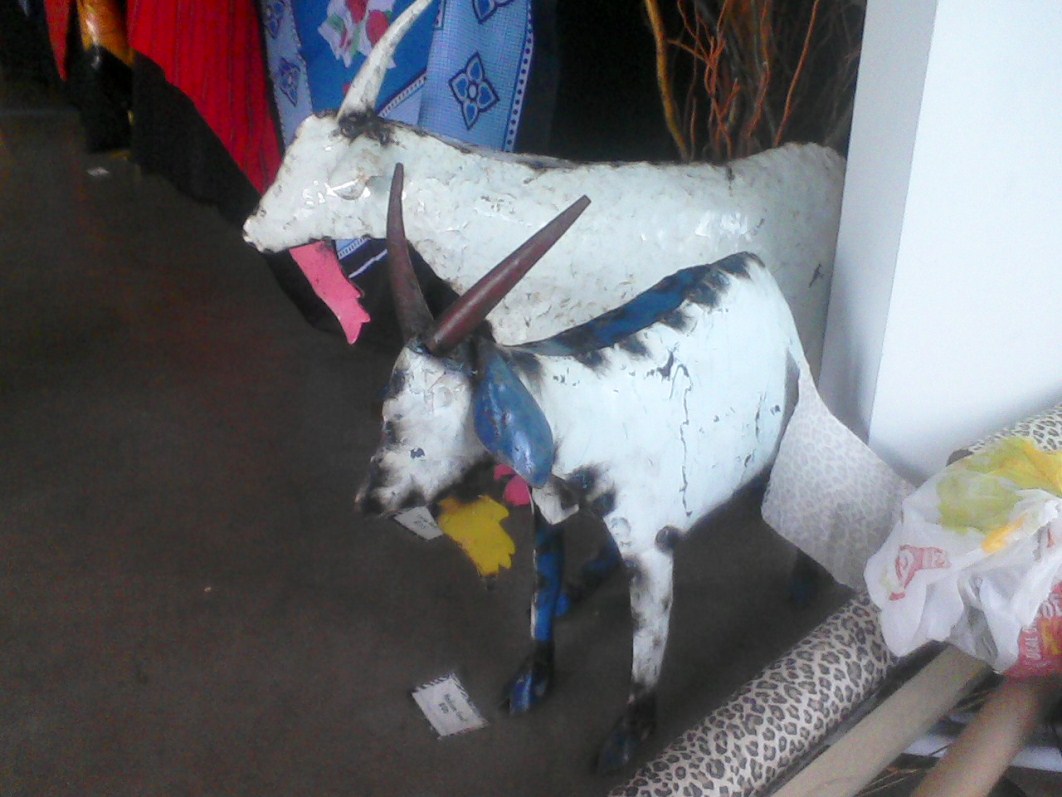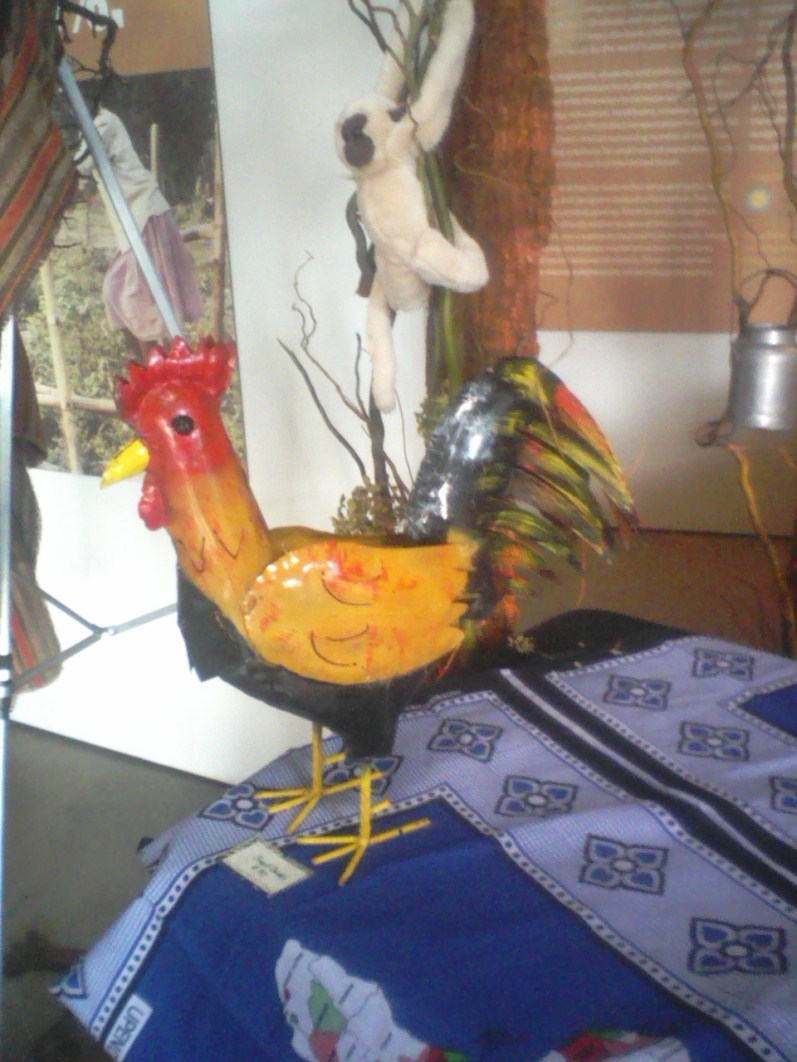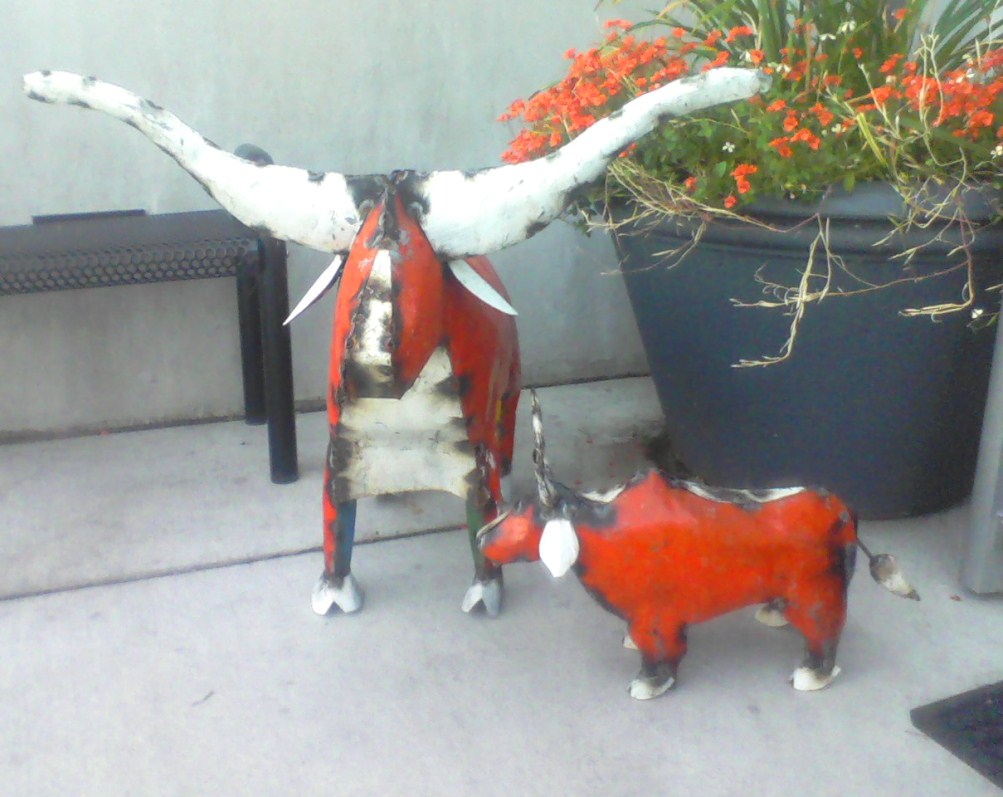 Odessa took home the little ox – they had a "buy now" price so she skipped over the whole silent auction part.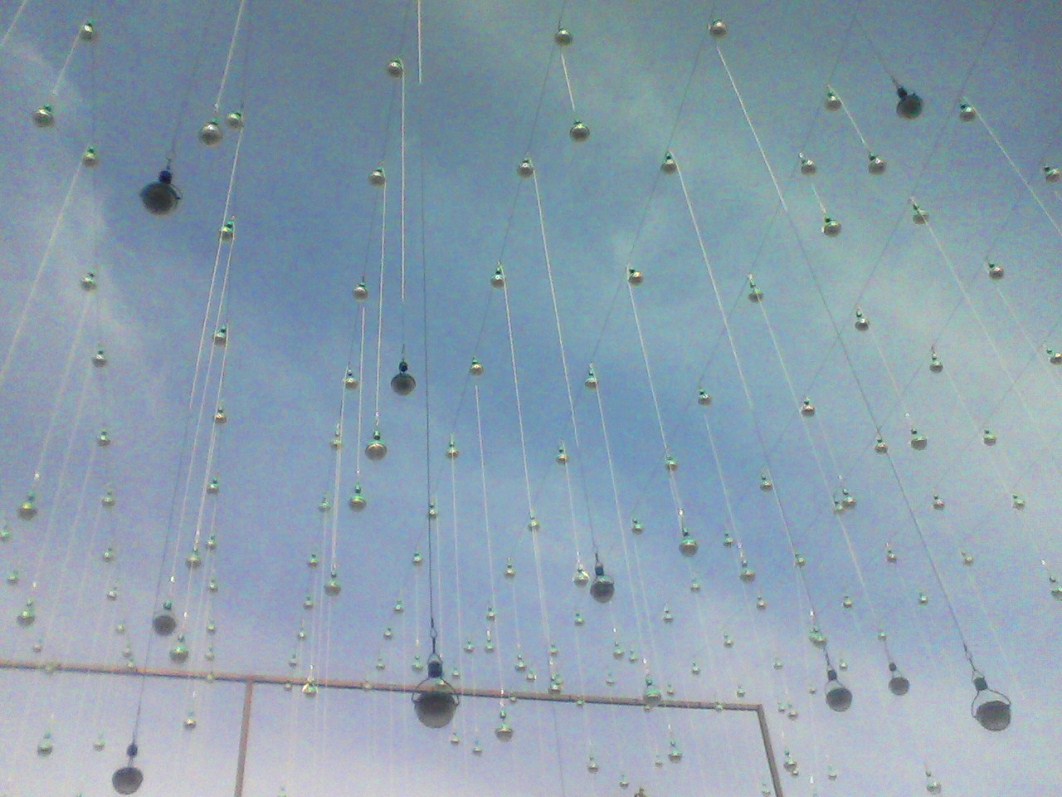 I was really fascinated by these lights. They're outside and are solar powered. So they charge all day and light up at night. So cool.
Next up, Ikea…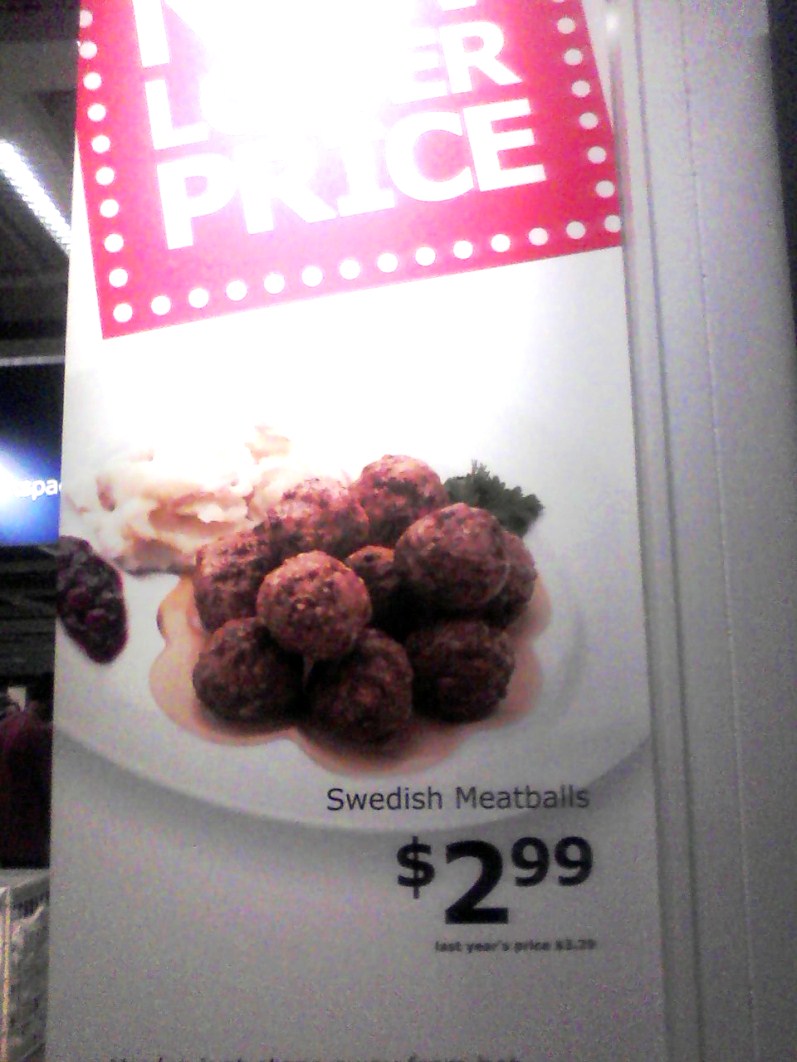 I guess if you're gonna eat at Ikea, might as well eat some Swedish meatballs!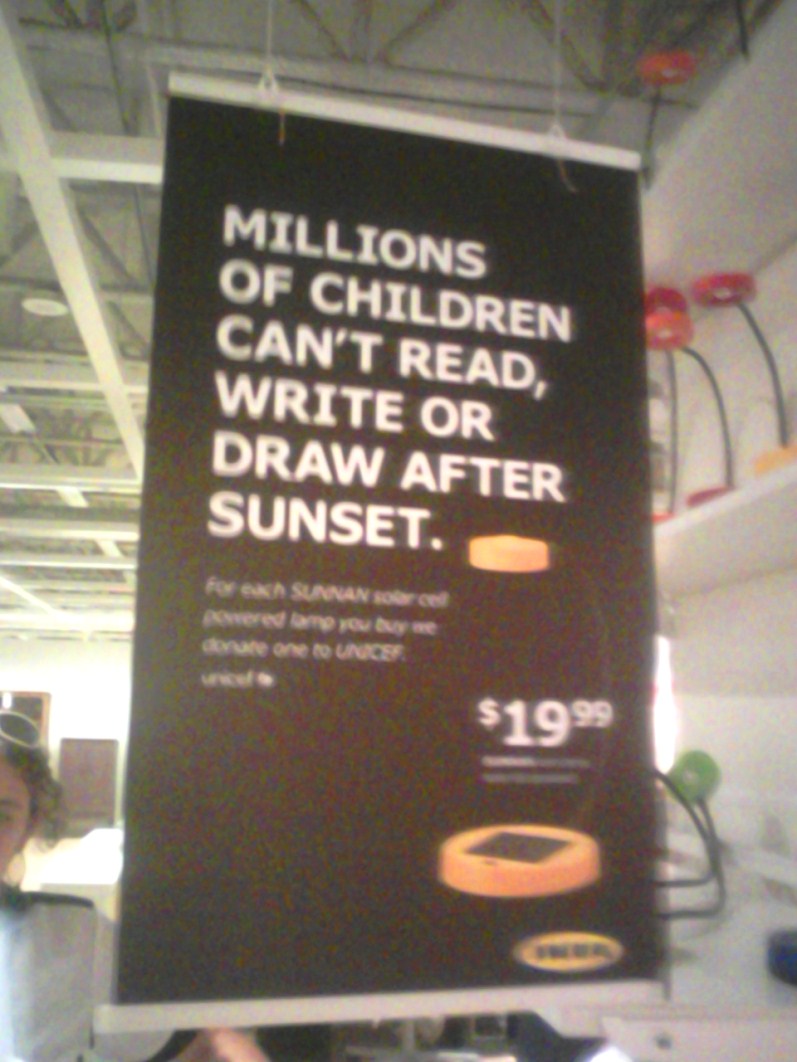 After seeing the solar lights at the museum, I was so excited to see that Ikea sells solar lamps! But I was on a need-only shopping trip. Maybe next time…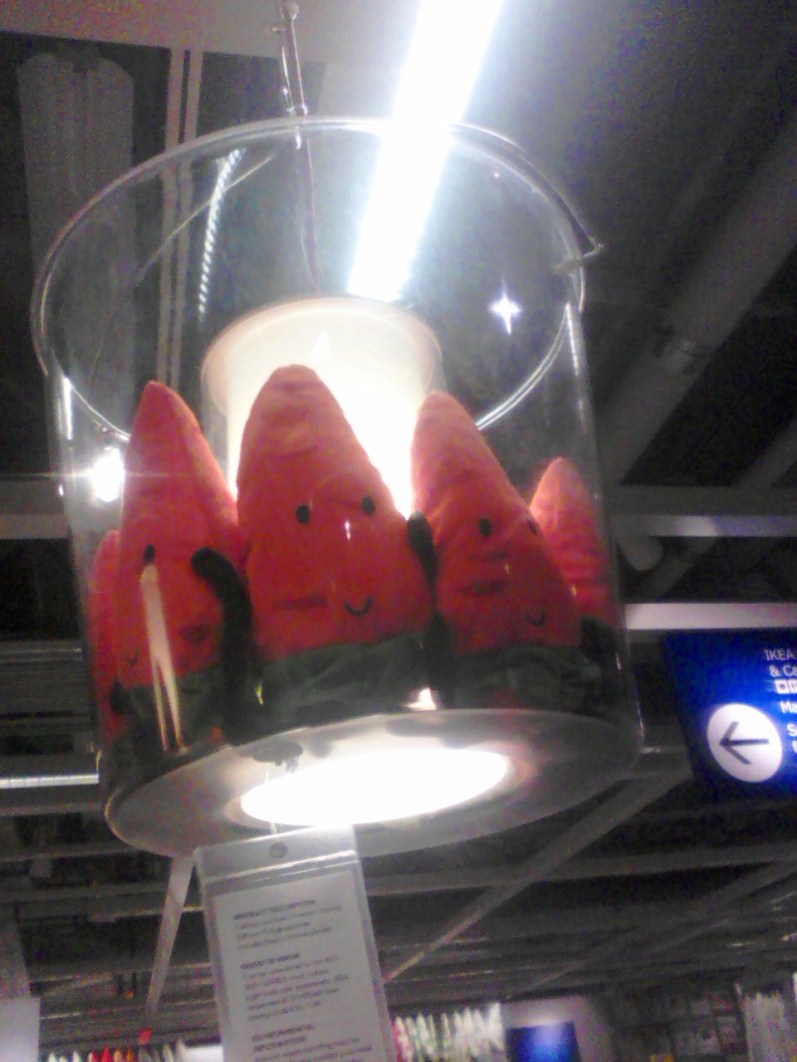 carrots in a bucket. as a lamp.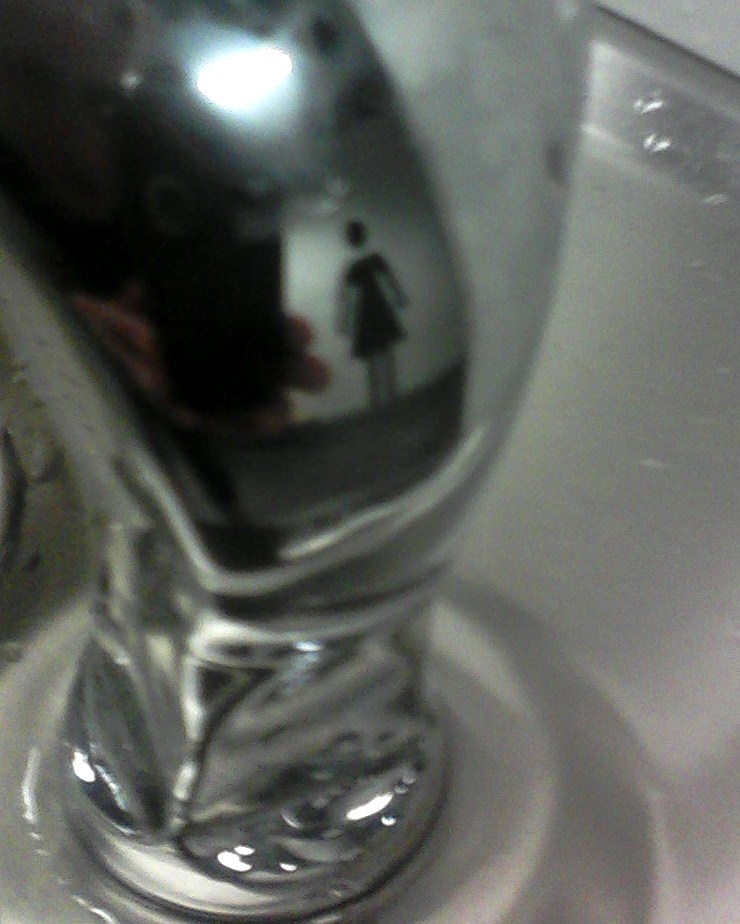 bathroom break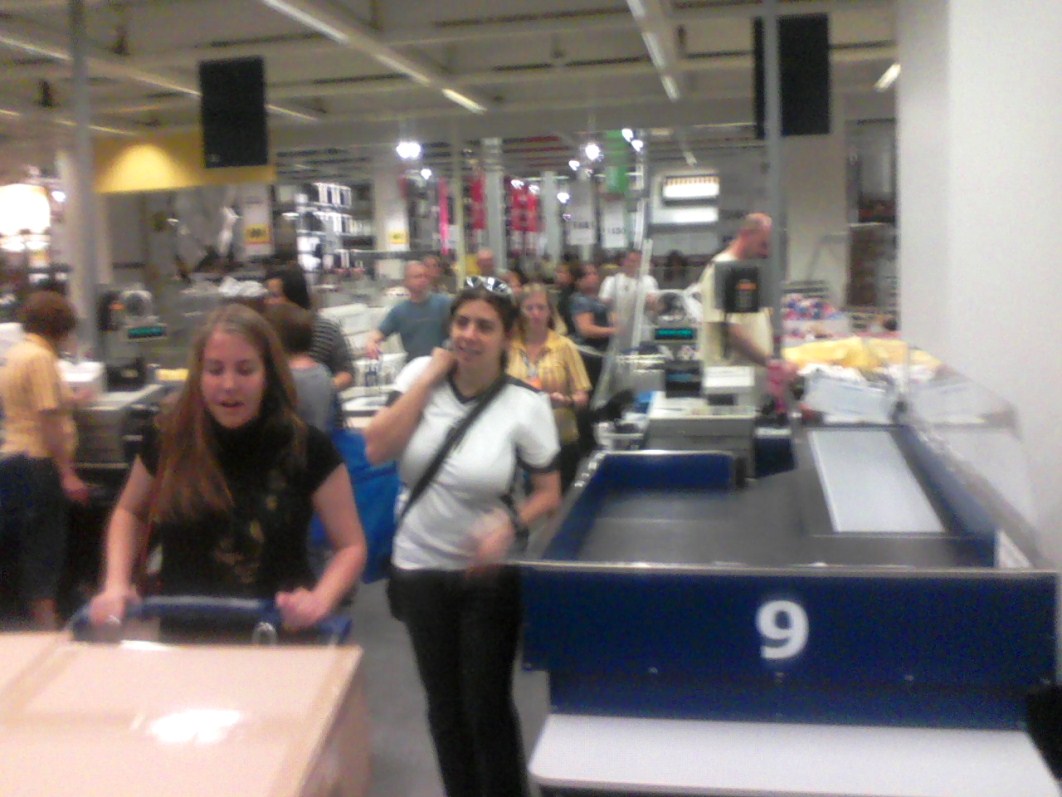 After about 3 hours or so in this maze, we finally made it out of Ikea! Freeeeeeee at last!
Now just Randoms…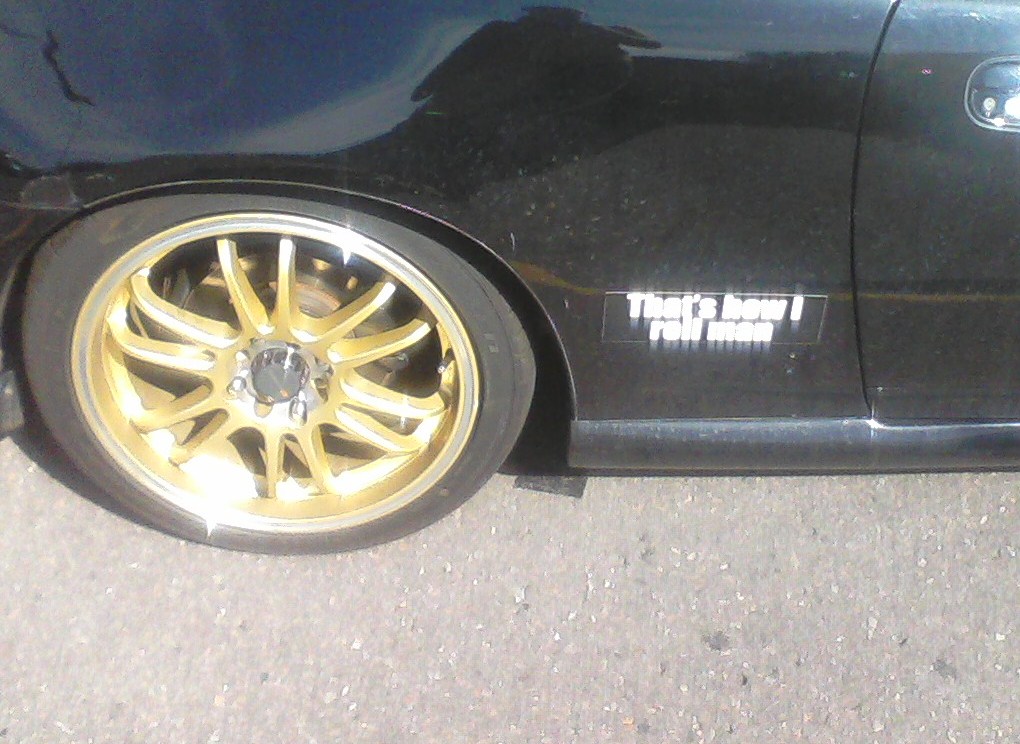 That's how I roll. Ha.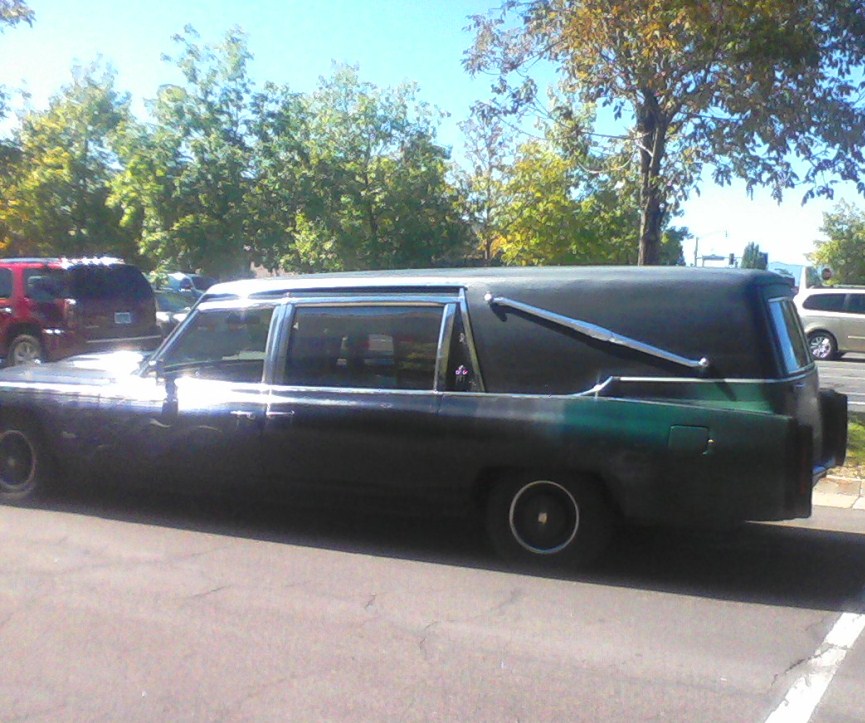 another interesting ride.
A visit to the Twisted Pine Brewery…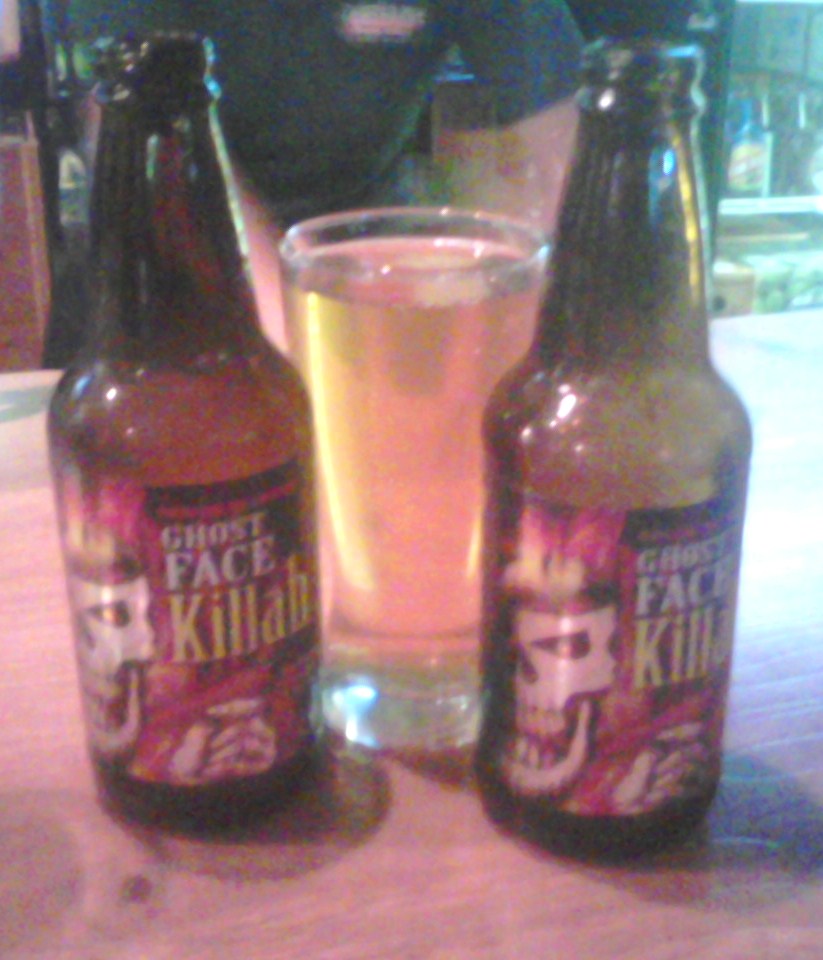 The WORST beer, actually scratch that, the WORST drink I have ever put in my mouth. EVER. Its made with 5 or 6 different chili peppers including the ghost pepper. They don't have it on tap so you can't sample it. If you want to try it, you have to buy a bottle for $4. Odessa and I each bought a bottle and after the first sip, we were both over it. Instant heart burn… burning lips, mouth, throat, and all the way down. In fact, I'm pretty sure the label is an accurate drawing of what you will feel like AND look like if you drink the whole bottle. WORST shit ever. Yet I still suggest you go there and try it so you can experience for yourself just how terrible it is.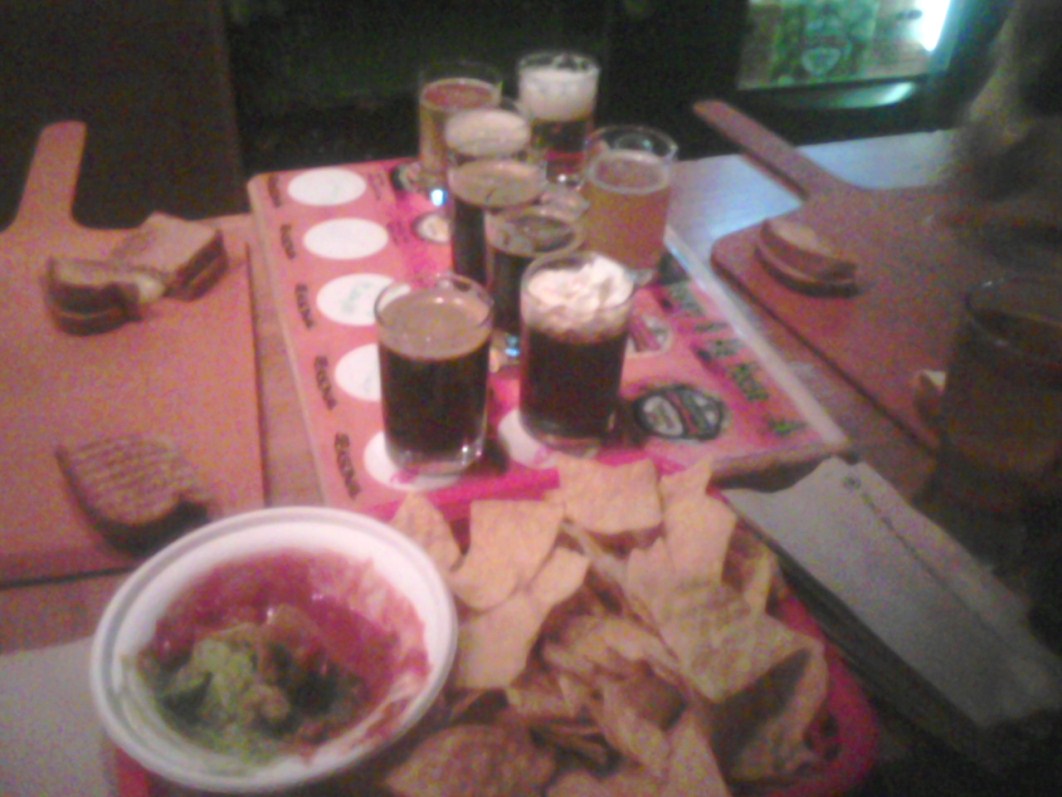 the rest of what we ate and drank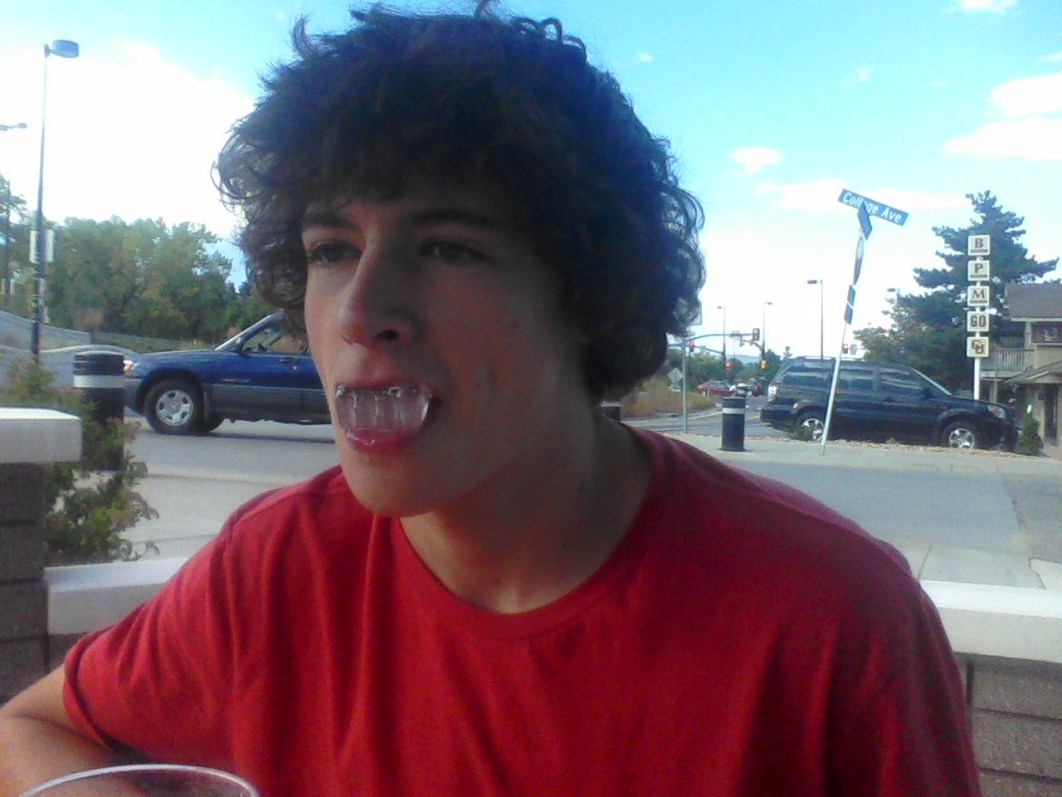 Jack! with ice teeth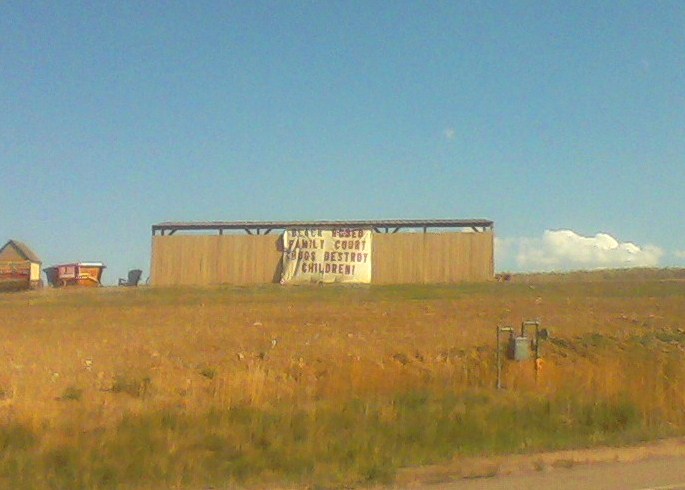 "Black robed family court thugs destroy children" sighting in Gunbarrel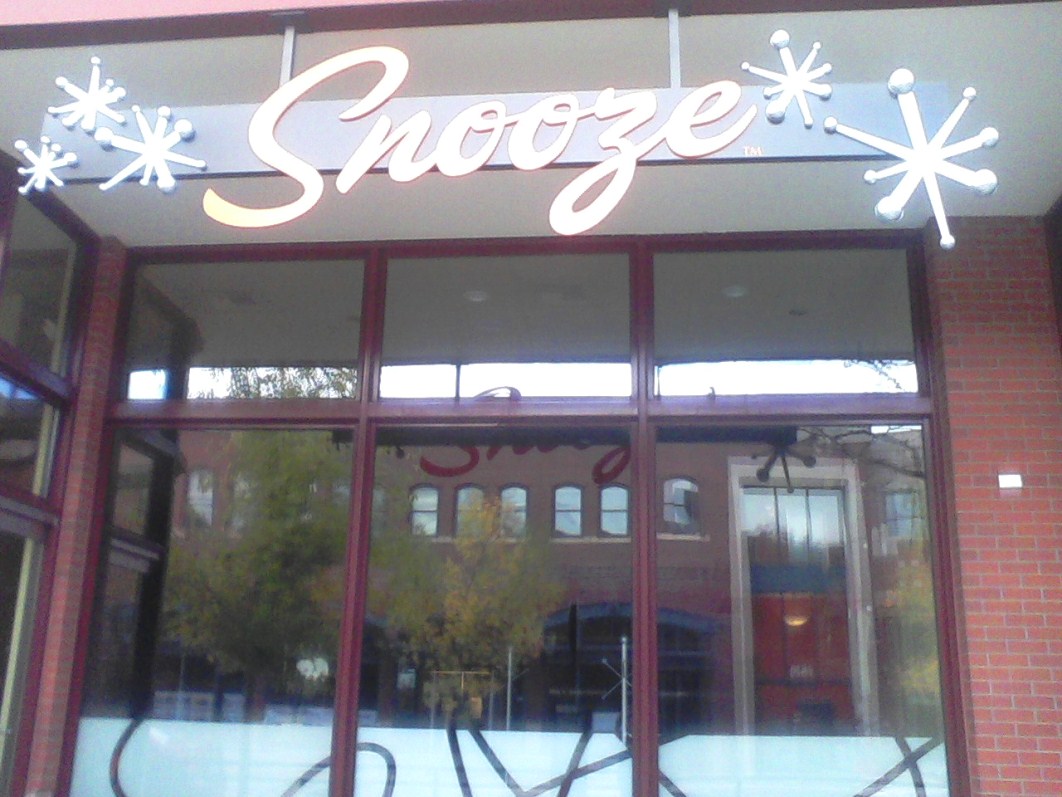 Snooze in Boulder! Almost!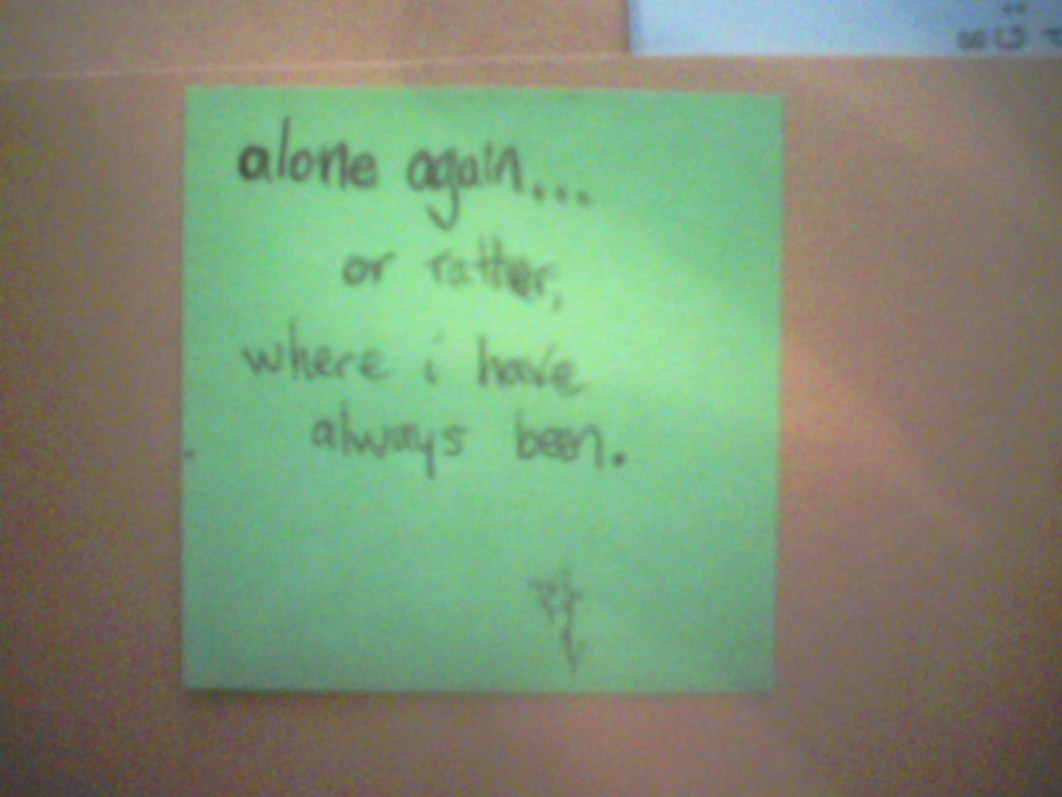 just typical melodrama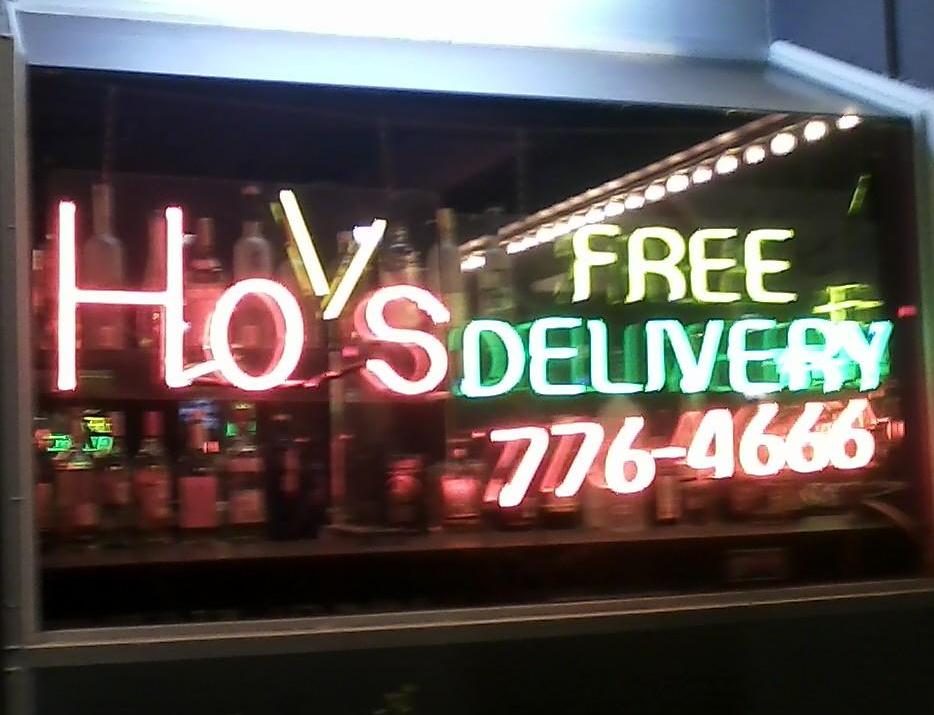 A SF gem that Chip sent to me.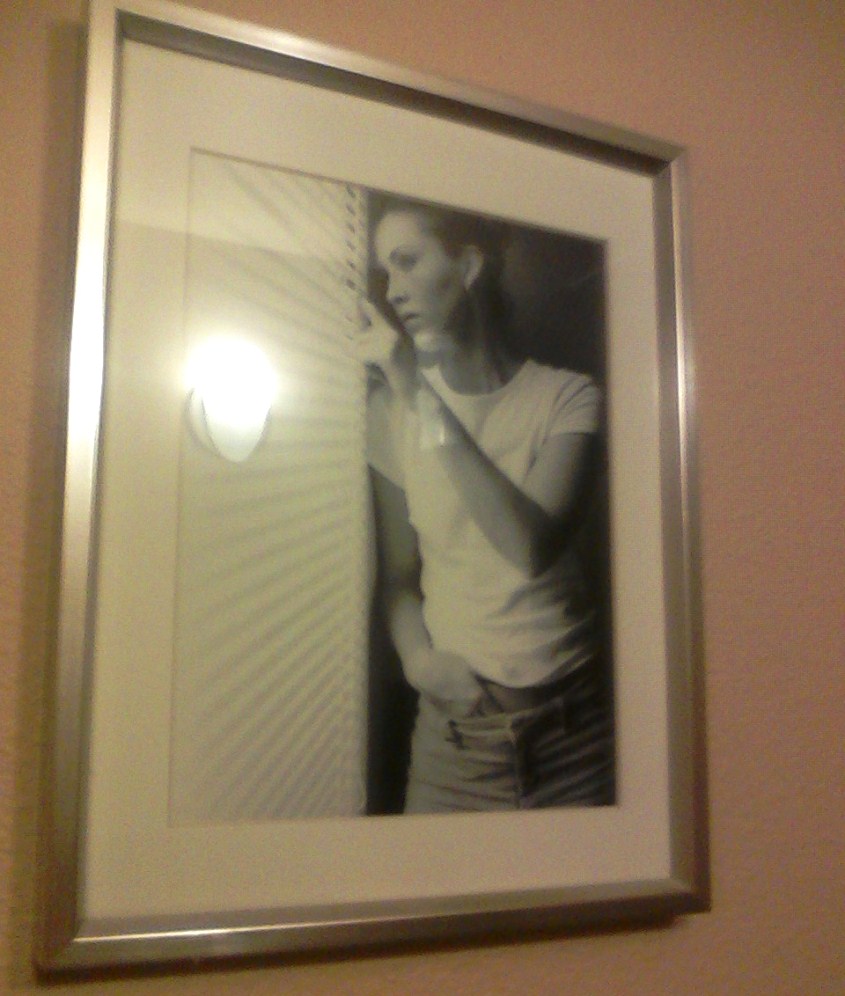 I just find this to be a strange photo to be hanging in a coffee shop bathroom. That's all.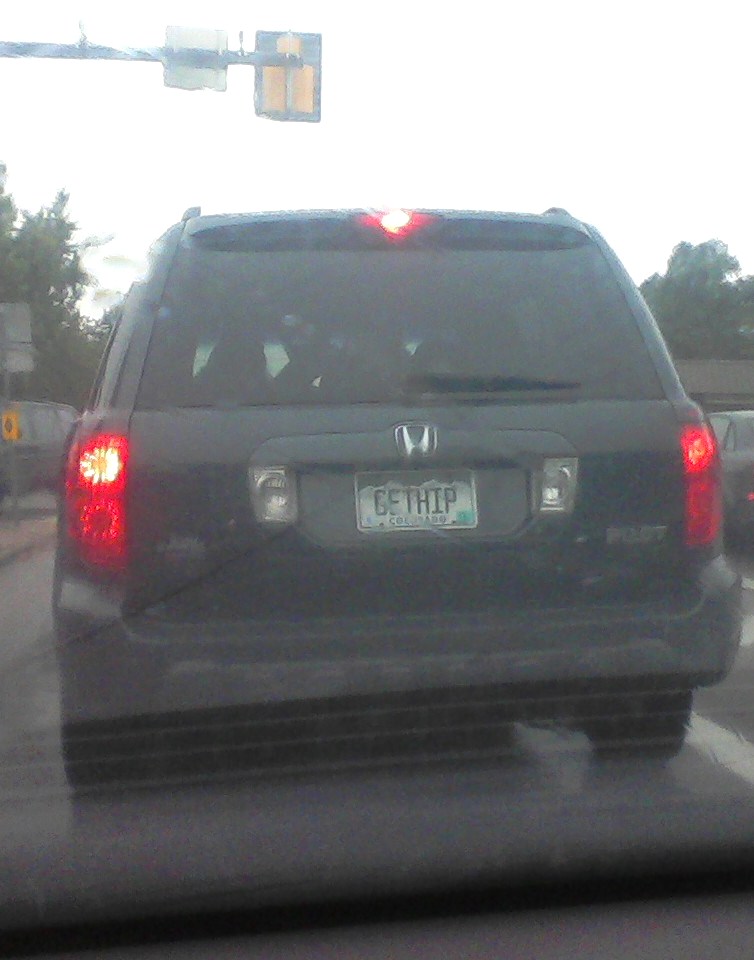 Nice plate, bro!
Wine Selection
My friend Jenn thinks its ridiculous (and probably pathetic) that I often choose wine based on how much I enjoy the label. I consider it a homage to the arts. Ha. Well in the end, on this particular journey, the cost of the wine weighed a bit more heavy in the decision making process, but I did take photos of the winners in terms of the labels…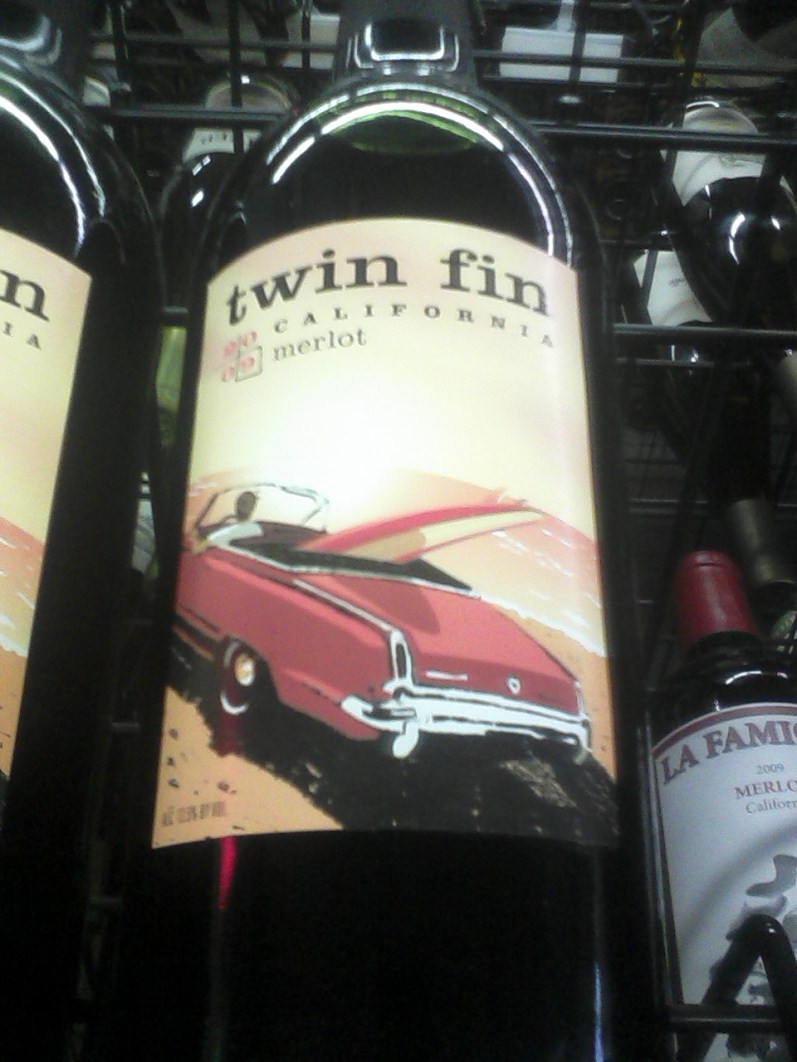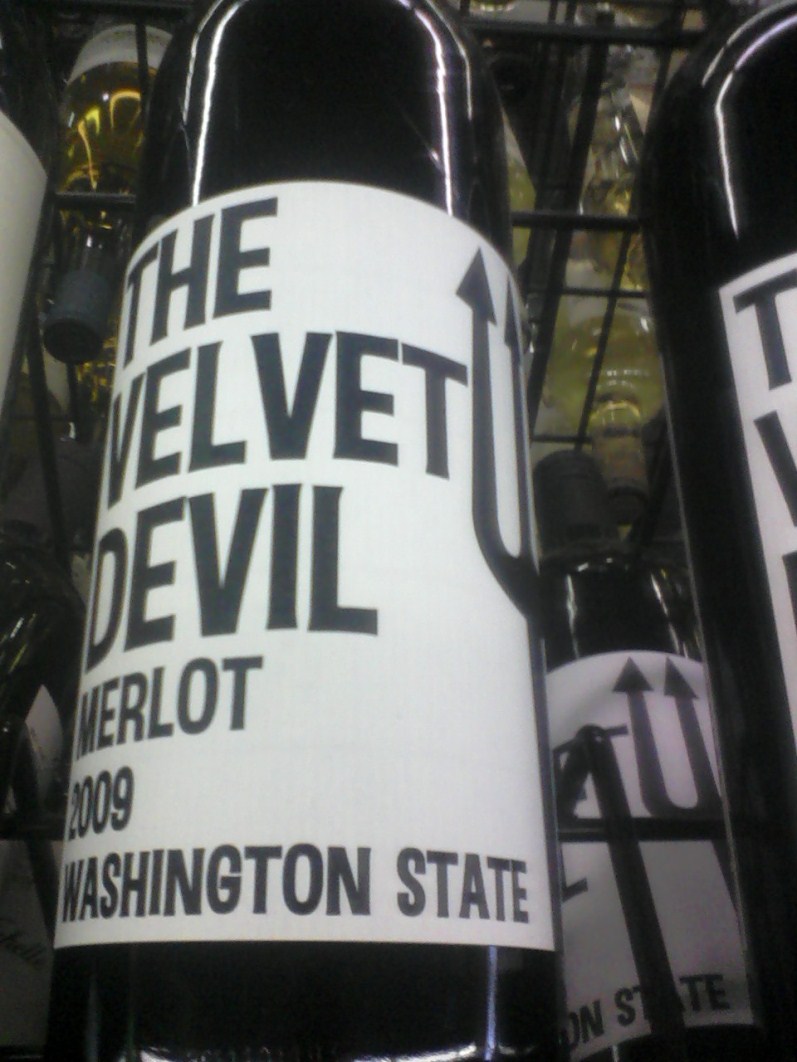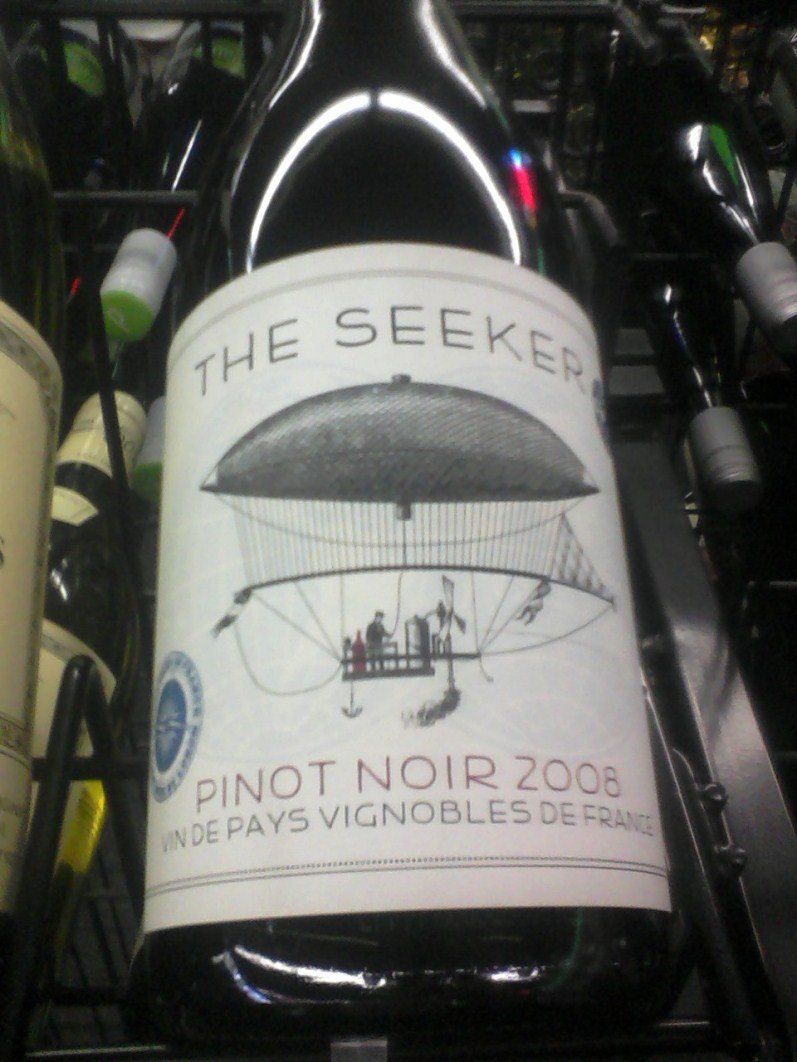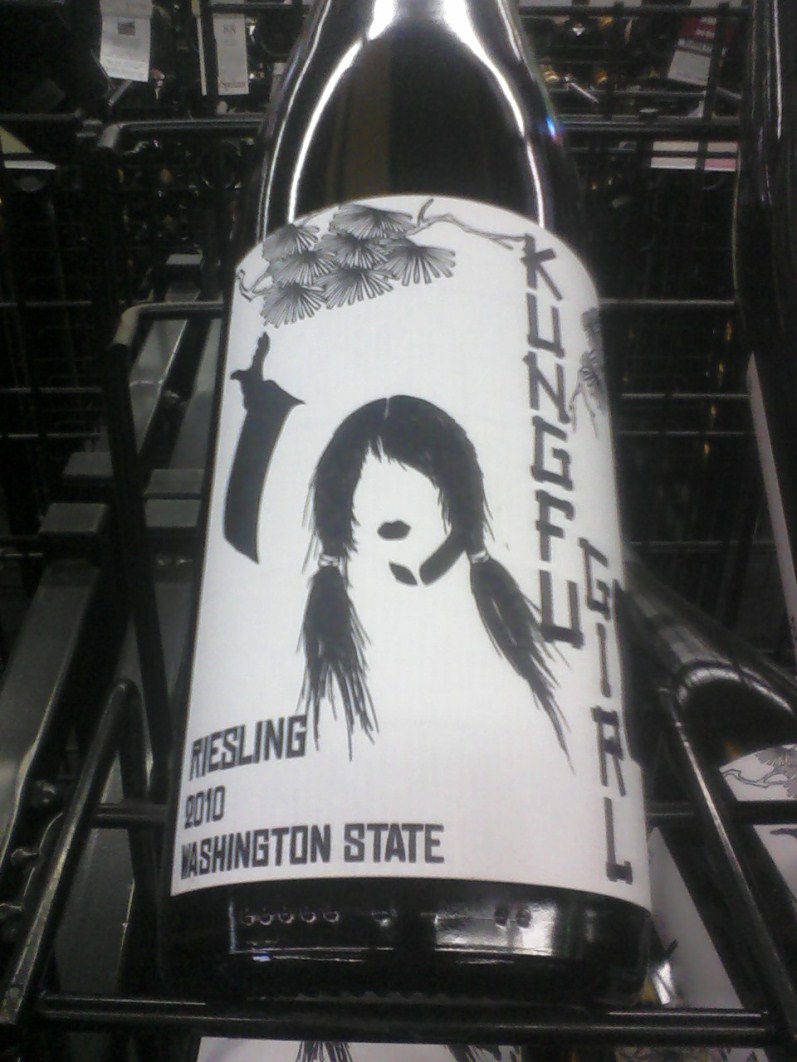 Kung Fu Girl was the overall winner, by far.
So after that rant about the worst beer ever, here might possibly be the worst parking job ever…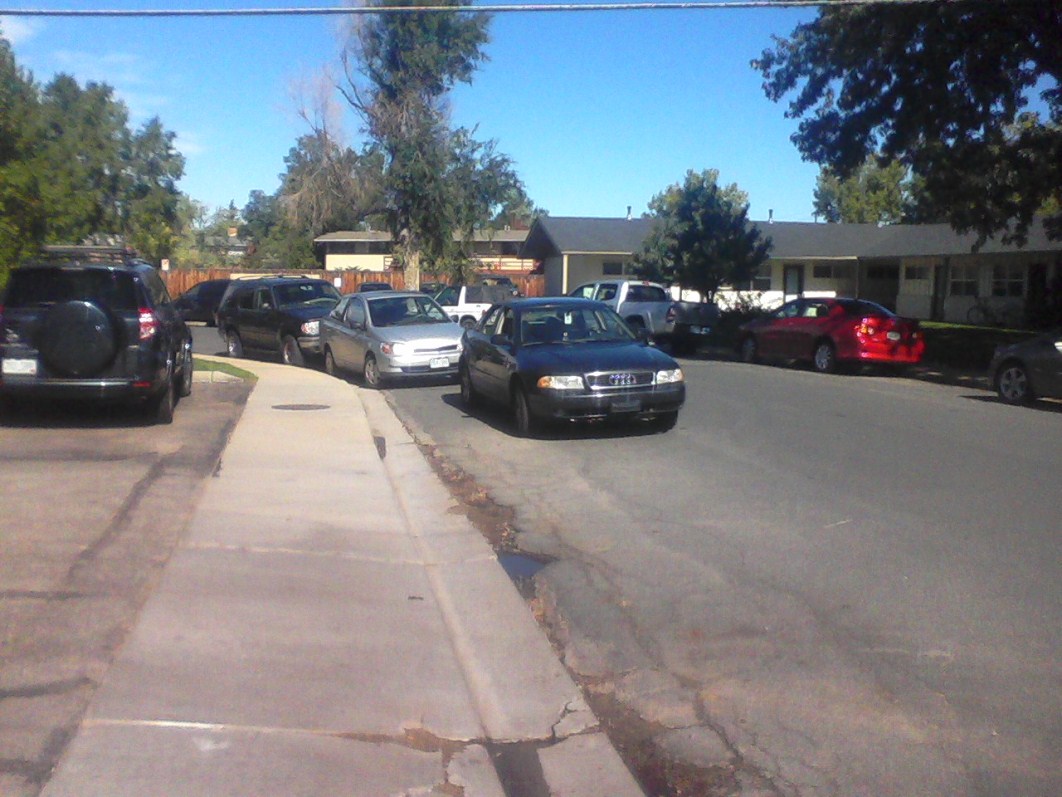 could you possibly get any further out into the middle of the road?
I took a second angle… because it seemed worth it…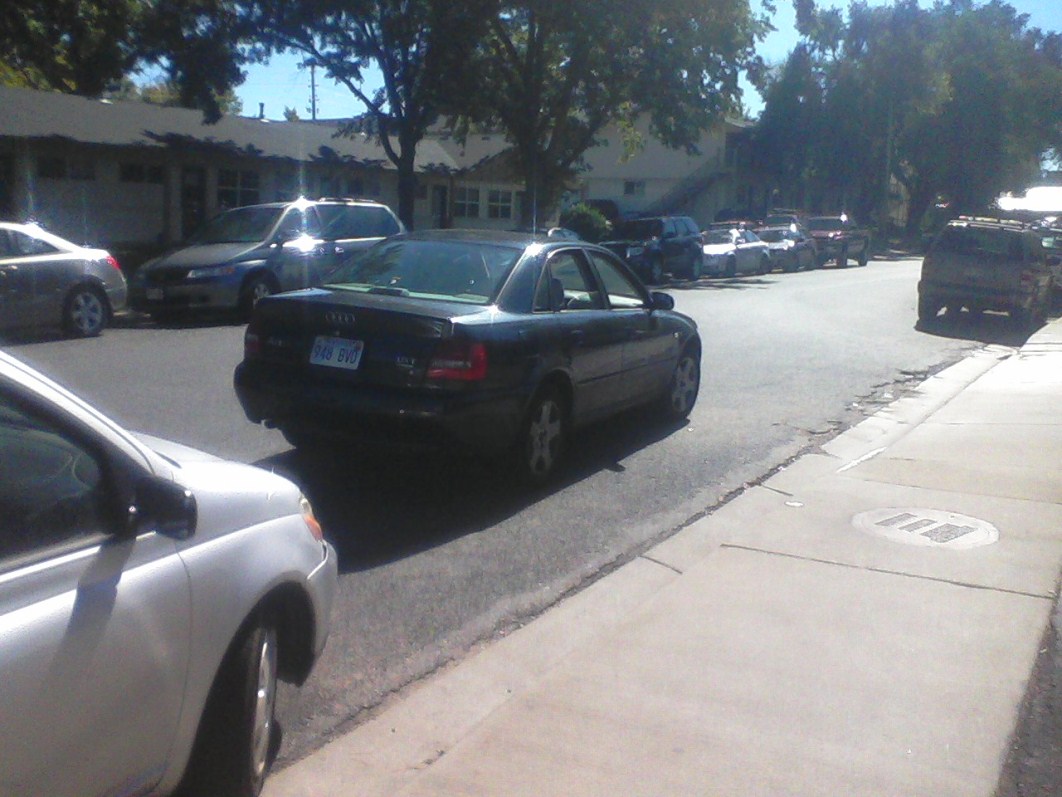 I meant to get rid of the license plate, but I'm lazy and I didn't. Oh well.  Anyways, seriously?
Well that's all for this cell phone photo dump. Until next time.