I got home super late Saturday night after a fun Black Dots show in Denver… and an equally entertaining performance by Glen. Ahh, good times. Either way, it made it pretty difficult to wake up Sunday morning. So, as usual, I was late to meet up. In fact, I was a little curious about what would happen when I arrived at Crisis, since I had told both the Crisis team and the Trick Factory I would meet up at the same time at Crisis for different skate adventures. In the end, I was anxious to take some photos and the Crisis kids were all ready to roll when I got there… so that was that. Off to the first spot.
This ol' manny spot. I was so proud of myself for getting the guy that was working to move the truck out of the way that was blocking the spot… until I learned that he does that for other people that ask as well. Blah. ha.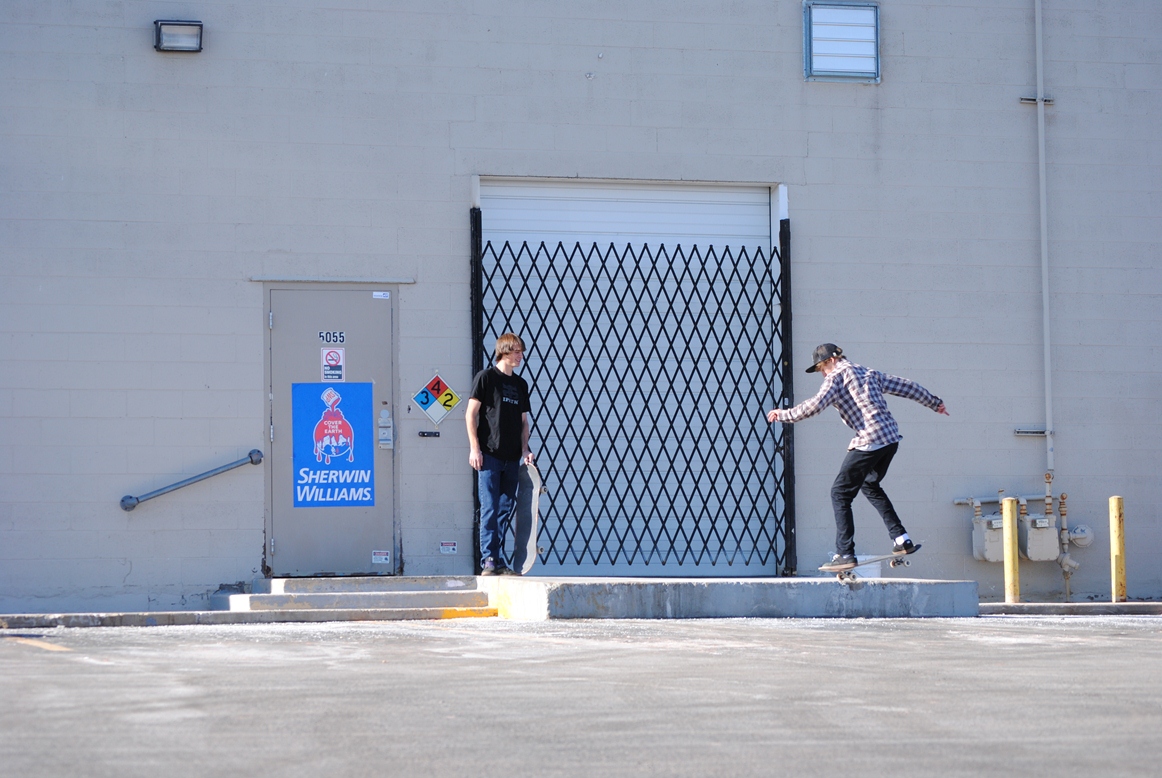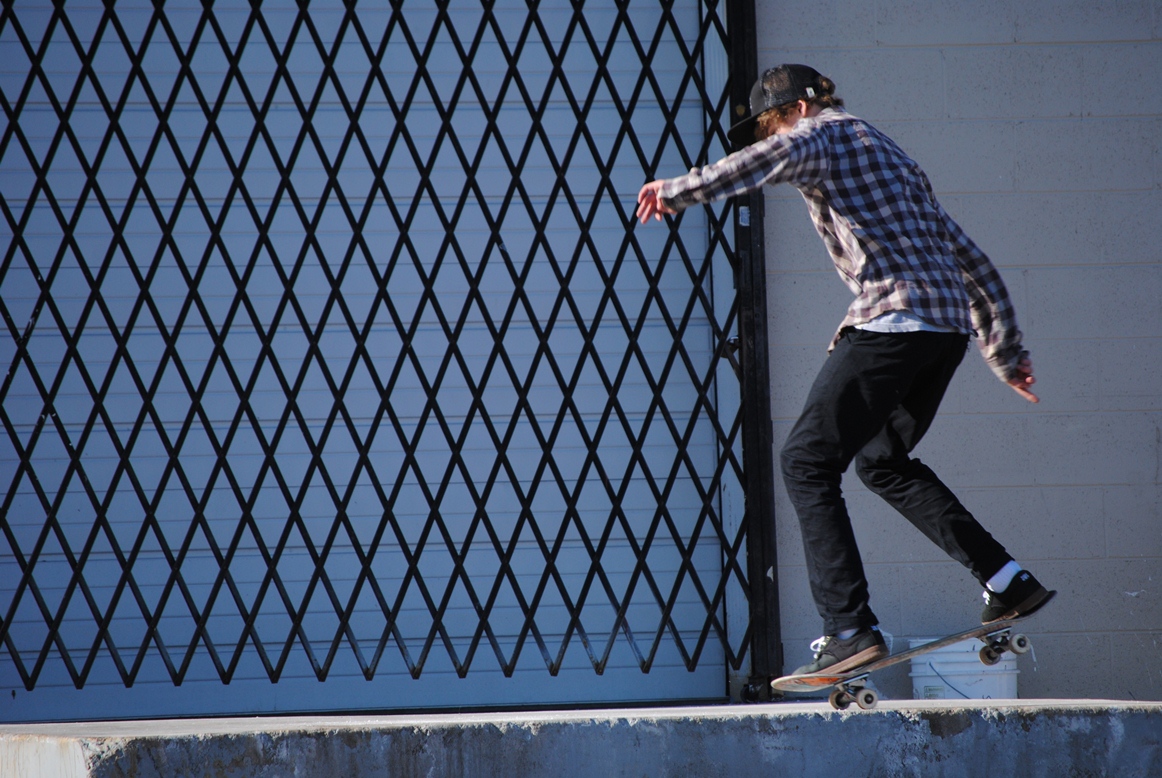 manny photos aren't terribly exciting… so why not just get super up close?
So… there was an awkward moment in this sequence… and I figured if I just sped it up super obnoxiously fast, nobody would notice! ha.
A photo for Fuzz…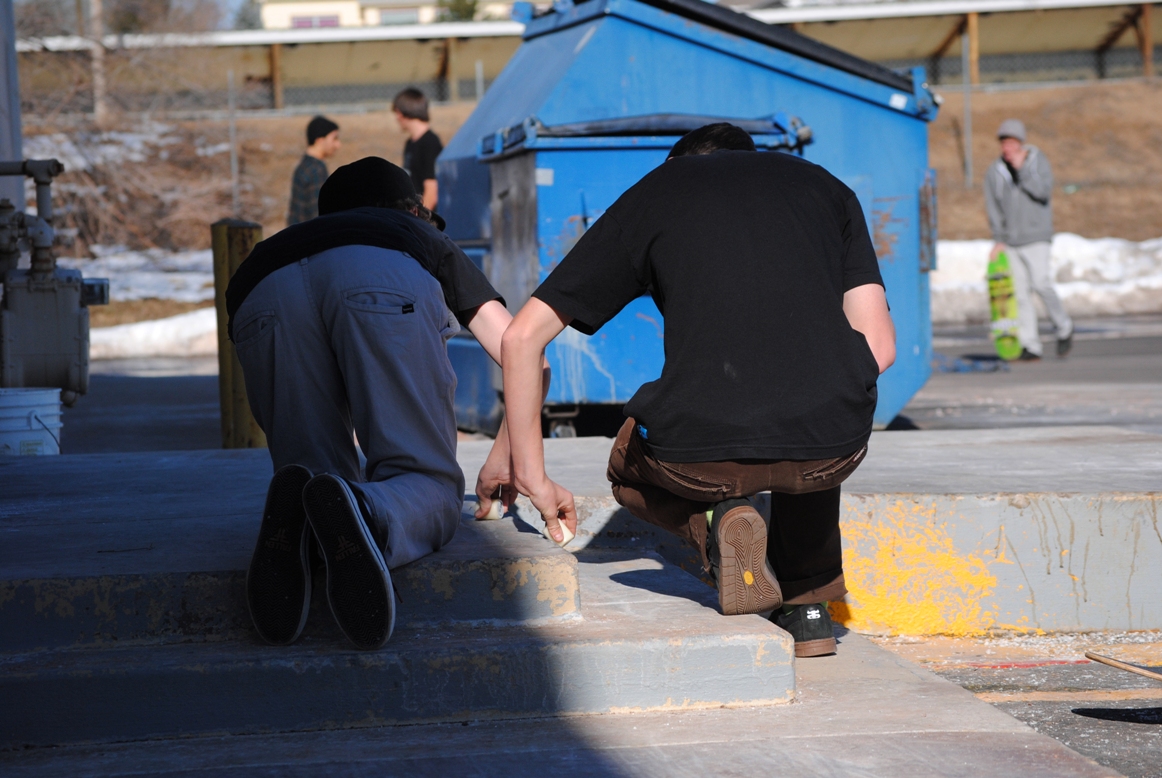 Team Curb Waxing. Such a close knit team in so many wonderful ways.
On to the powerslides…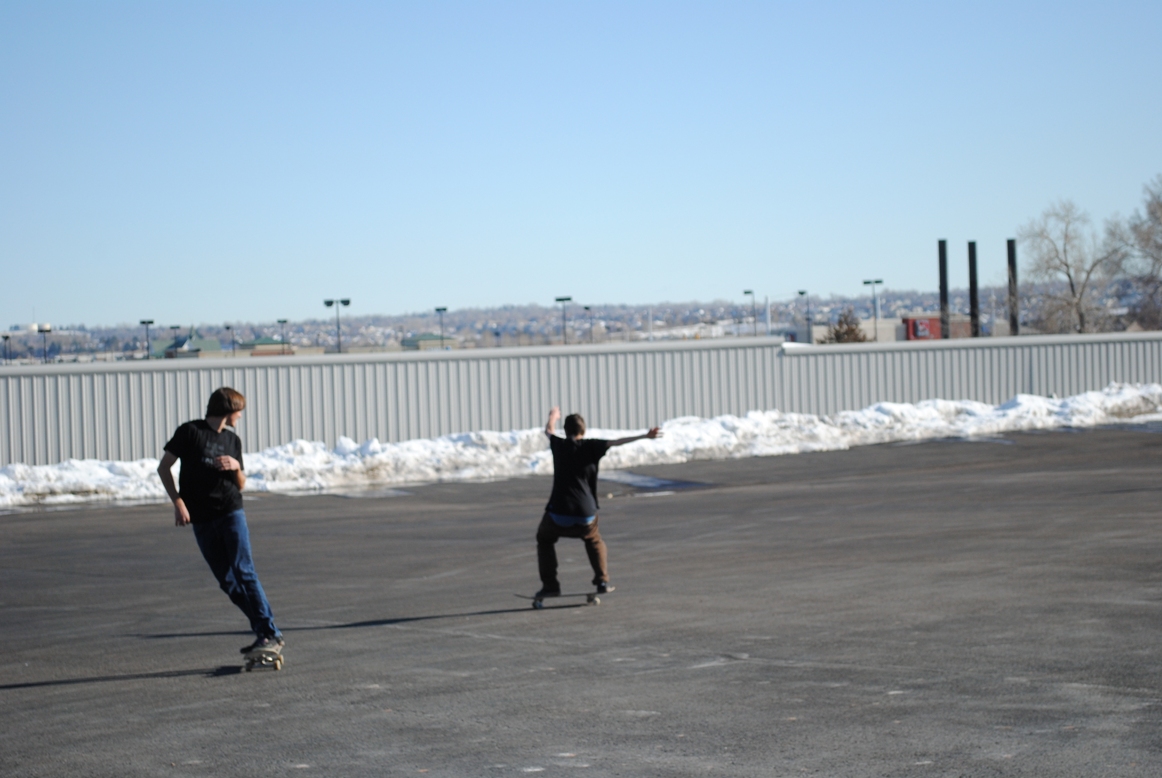 …starting with this lovely out of focus shot.
Now a few driving photos by Will…
And onto a new spot. Some of it was still covered in snow. There were gaps and little weird rails all over the place, but we mostly stuck to one little spot…
Kyle did a wallie off the brick ledge down the "gap". Here's a terrible angle of the trick…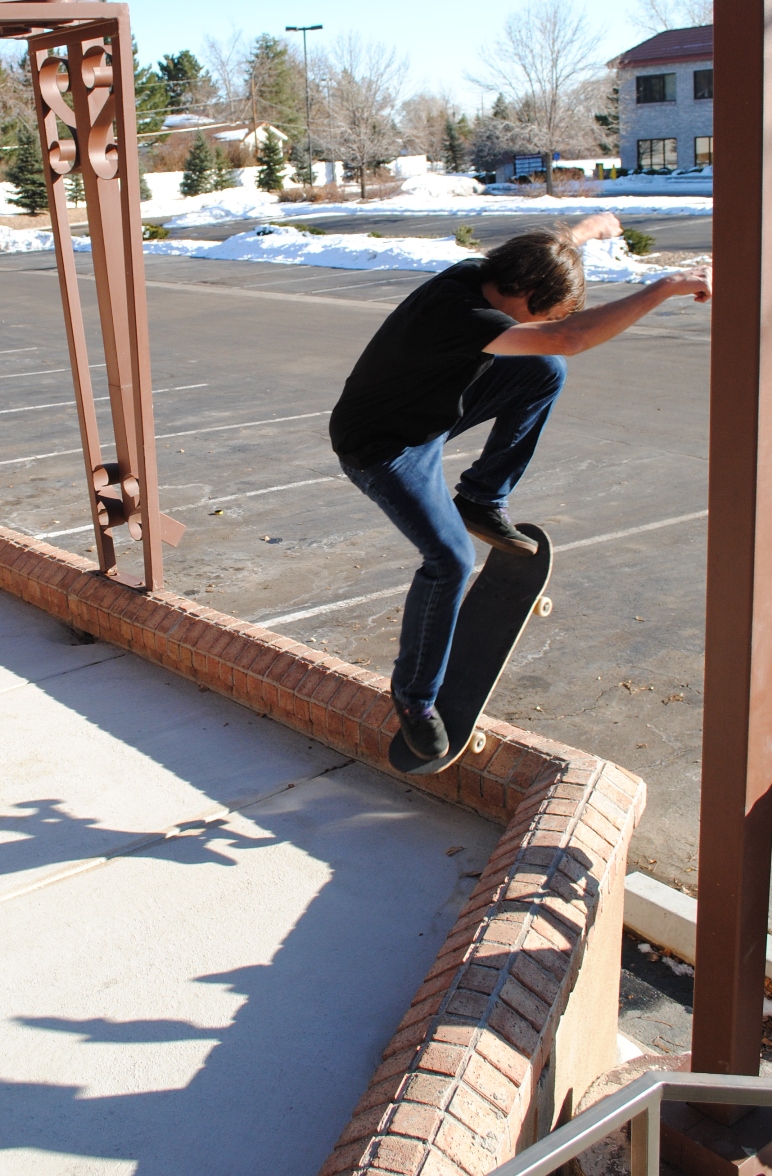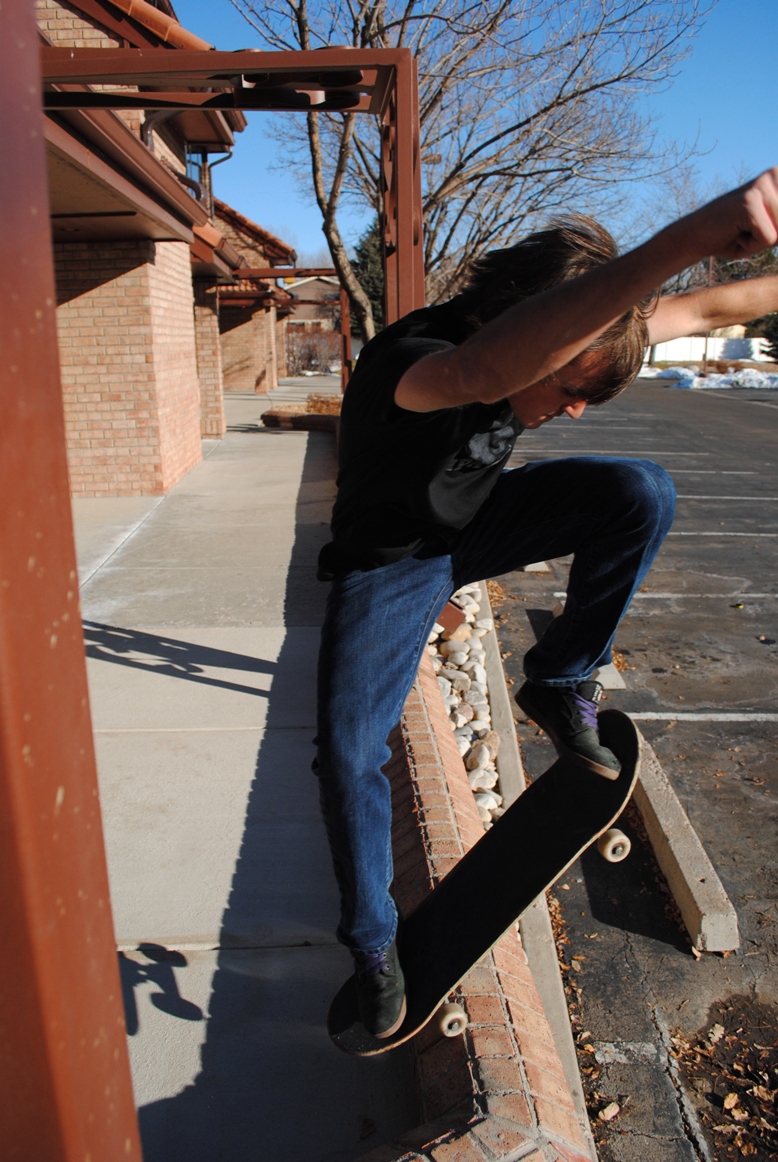 … and a super unnecessarily close up shot as well.
I'm pretty sure that every single time I have gone skating with Will, he has always found something to climb…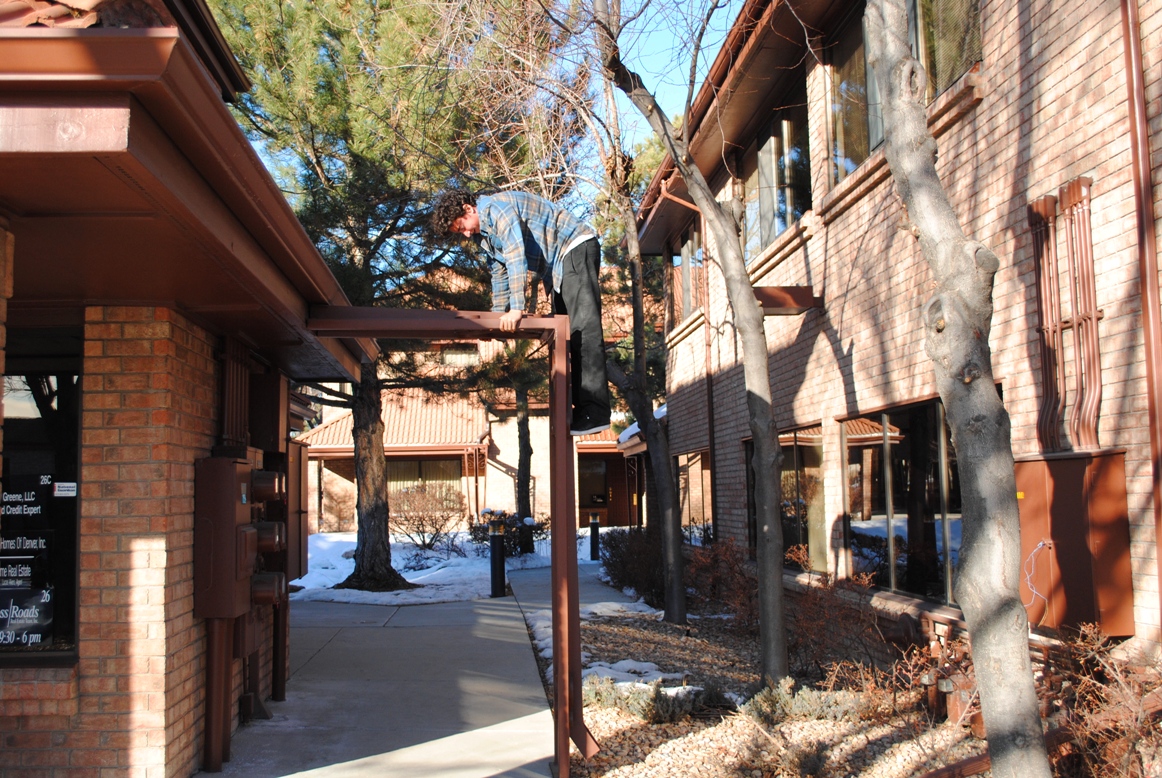 … this day was no exception.
Both Kyle and Justin manned up and jumped on the rail. Two angles of Justin's 50…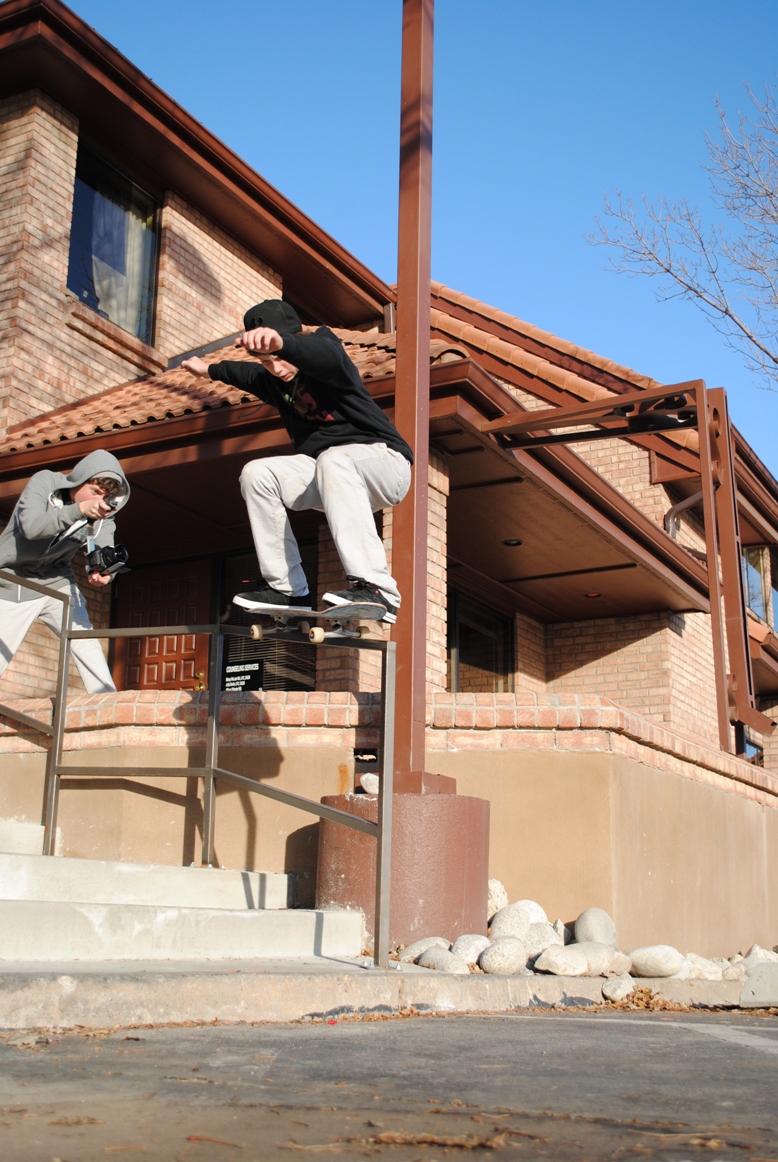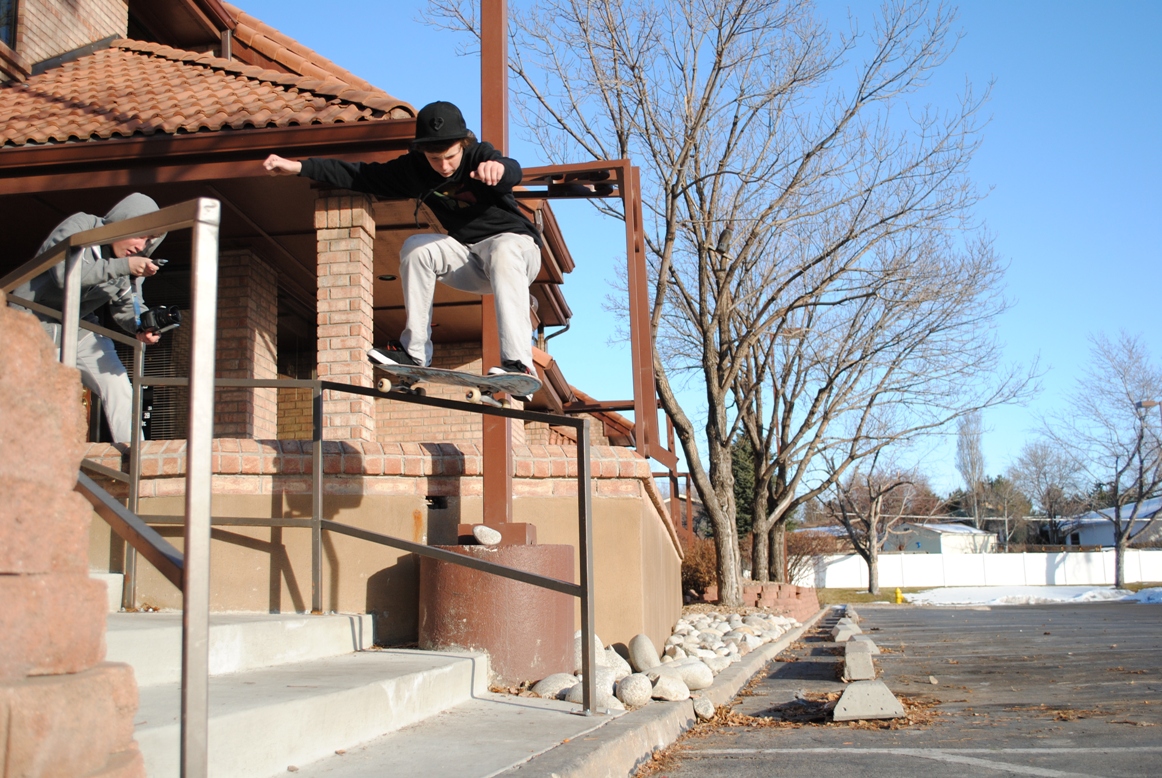 Time for some lurking…
After a little lurking, Kyle decided to slick his hair back…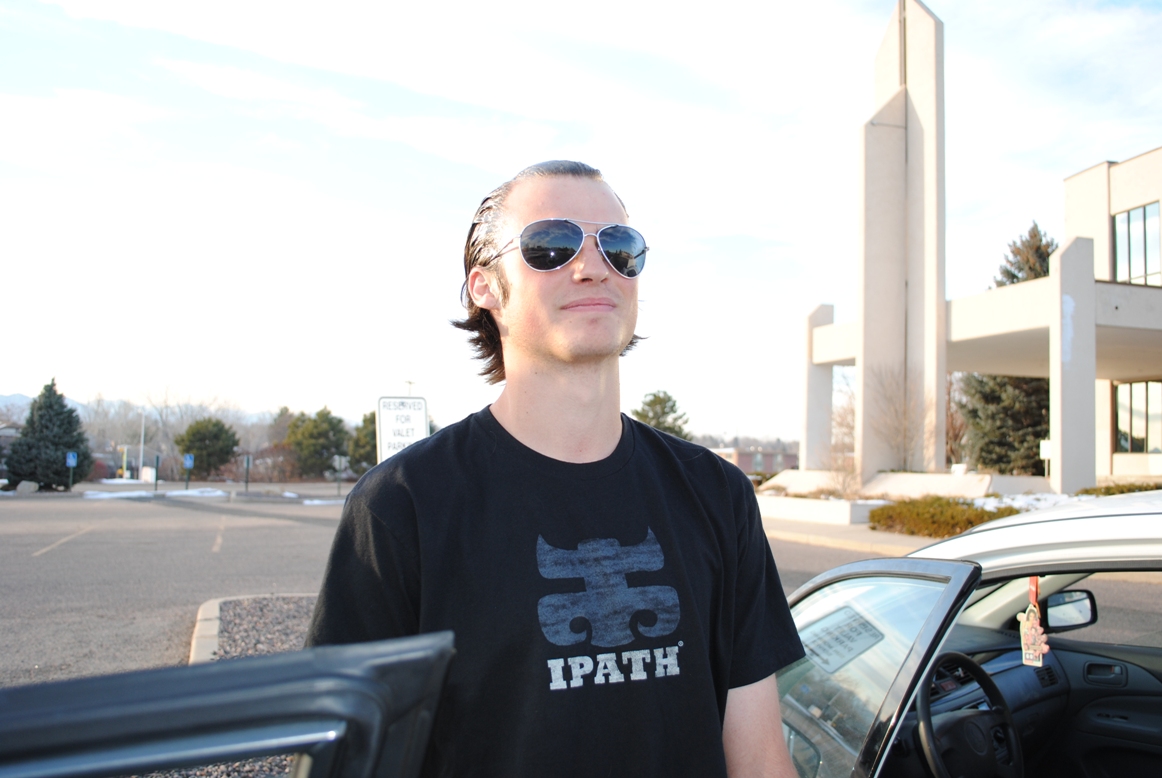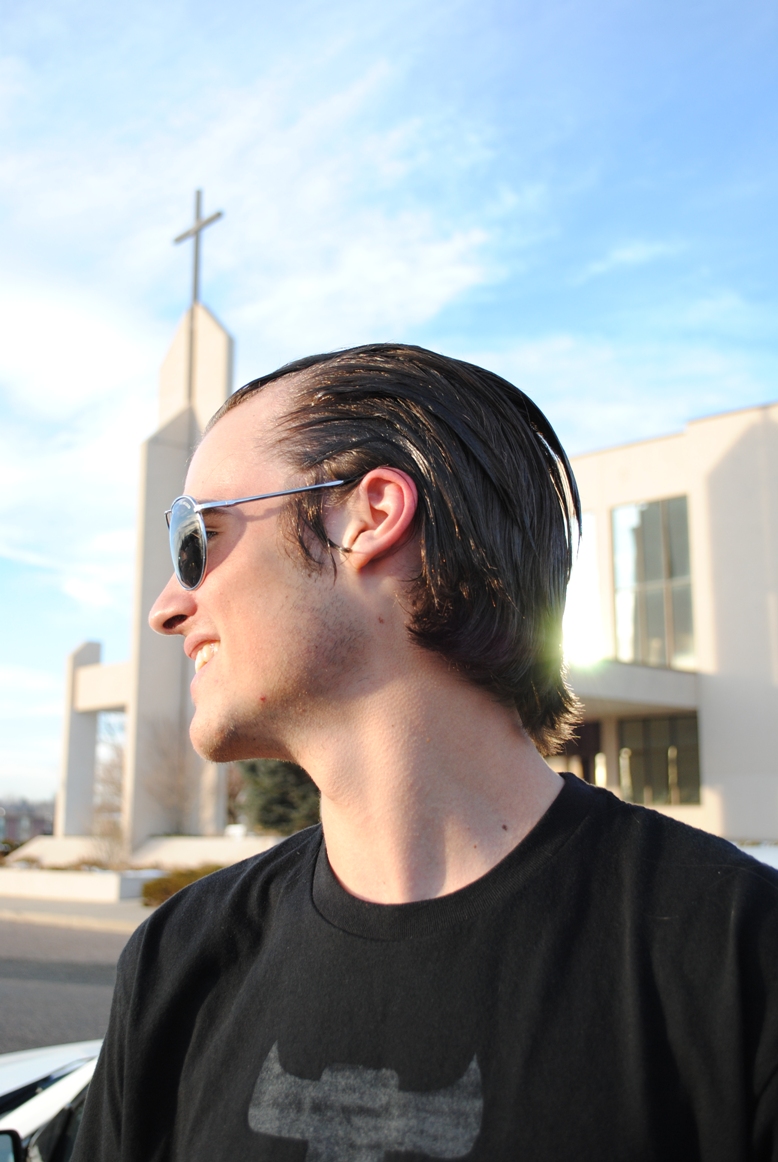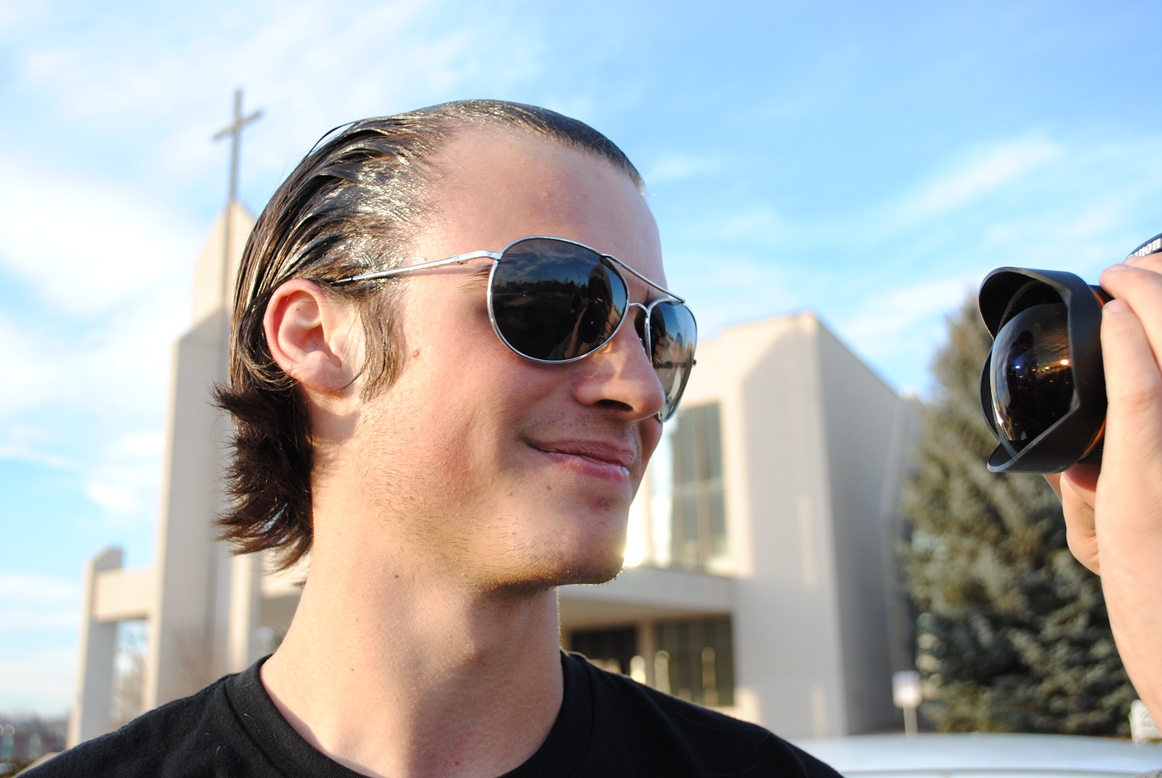 Chris was stoked for him…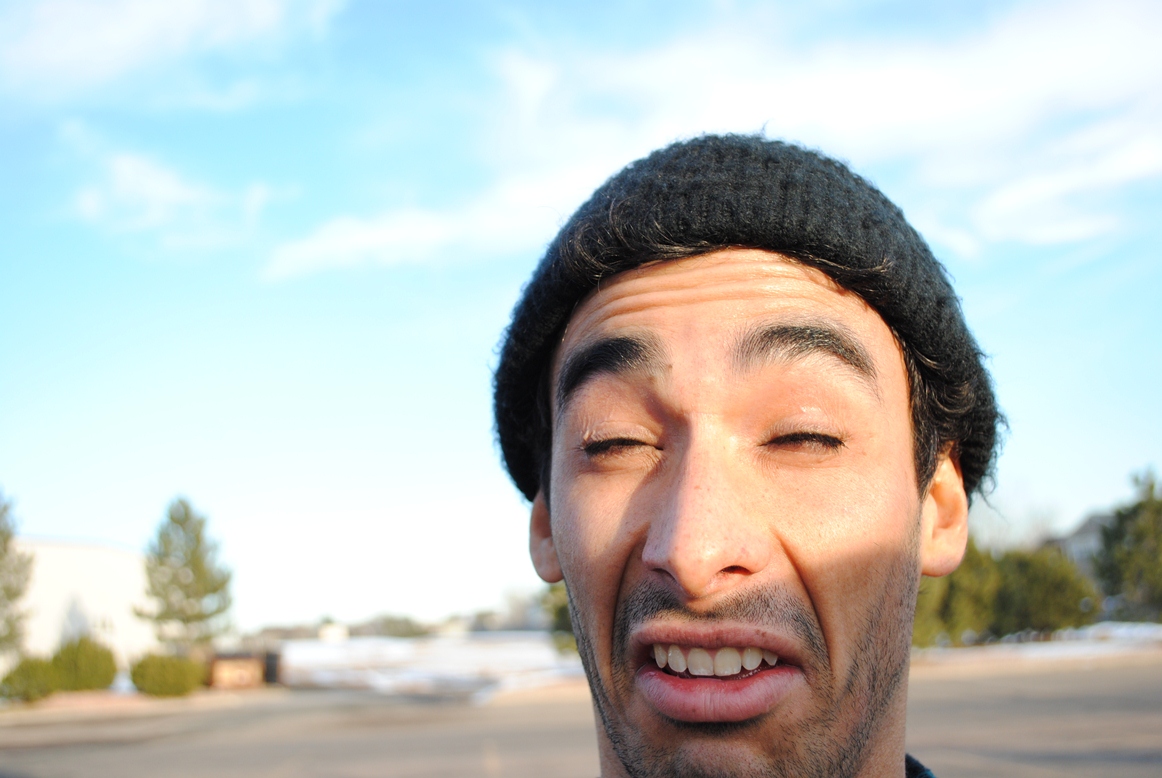 … really. He was.
Enough for the day. Back to Crisis…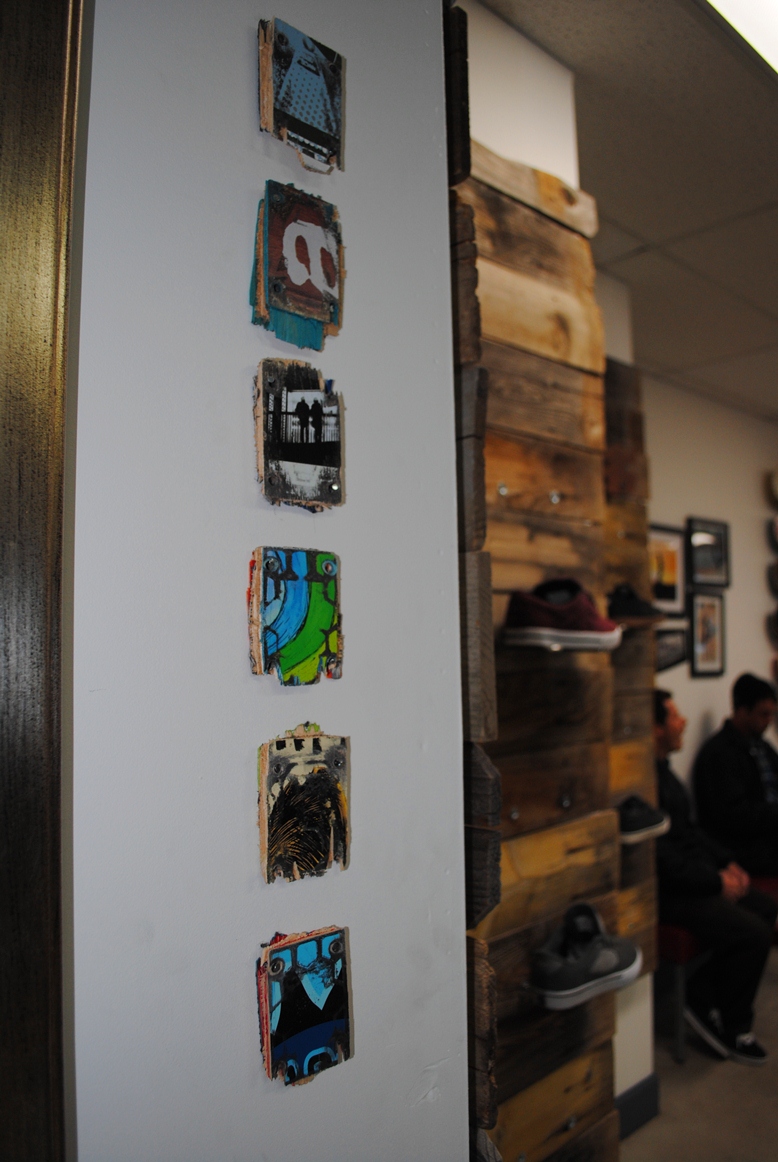 Fuzz, Neil and Brian arrived at the same time we did. Then we rolled out to get some delicious BBQ, as well as a stop by Target and some time for admiring the moon…