Well, we made it! Thursday morning, Jack and I woke up in Oakland to the smell of freshly brewed coffee and breakfast sausage cooking. Jack opted for sleeping a little longer while I had an awesome breakfast with Gordon and Sandy. The first destination for the day was to Gordo's Plaid Again Warehouse…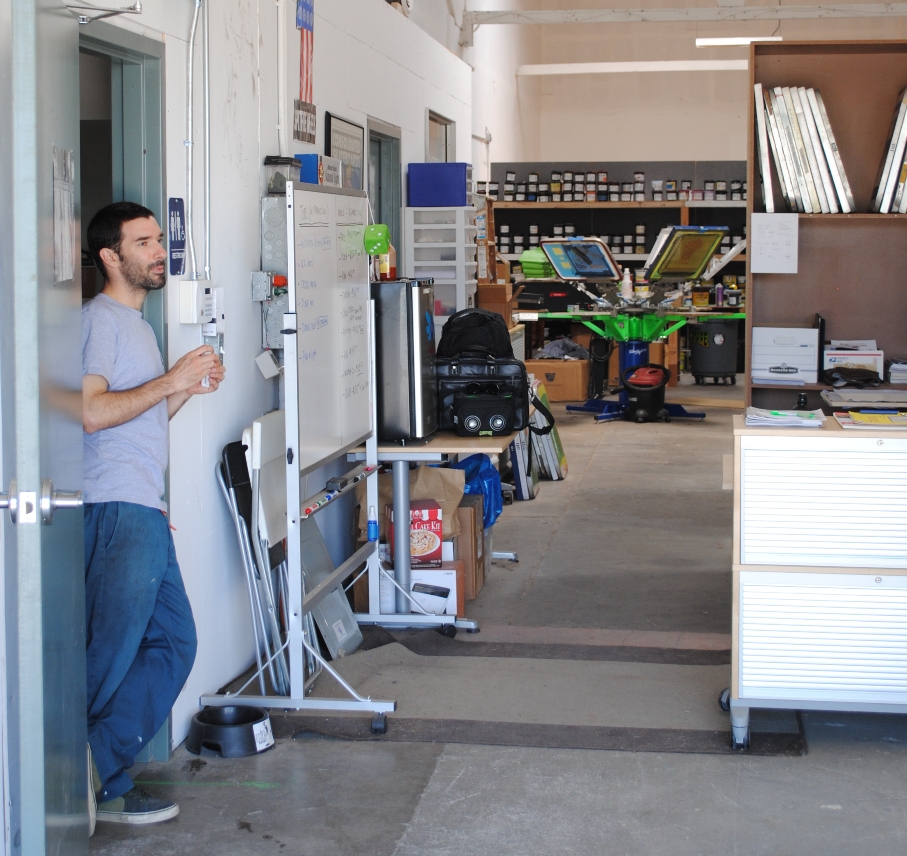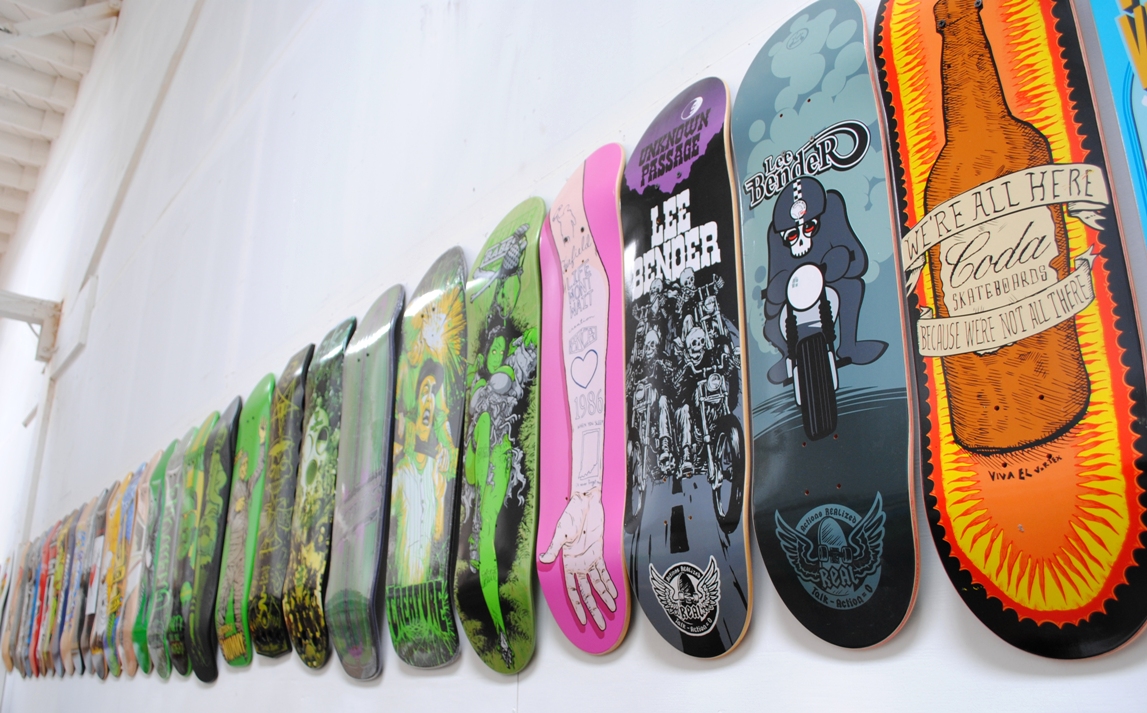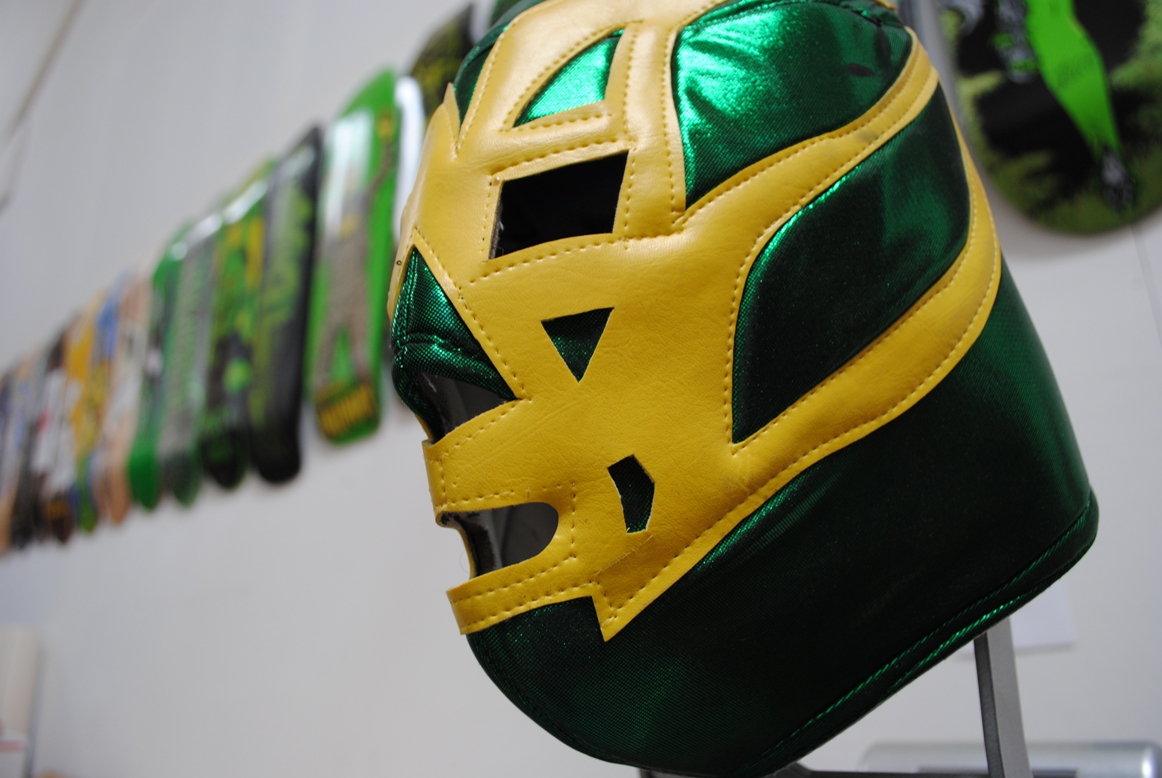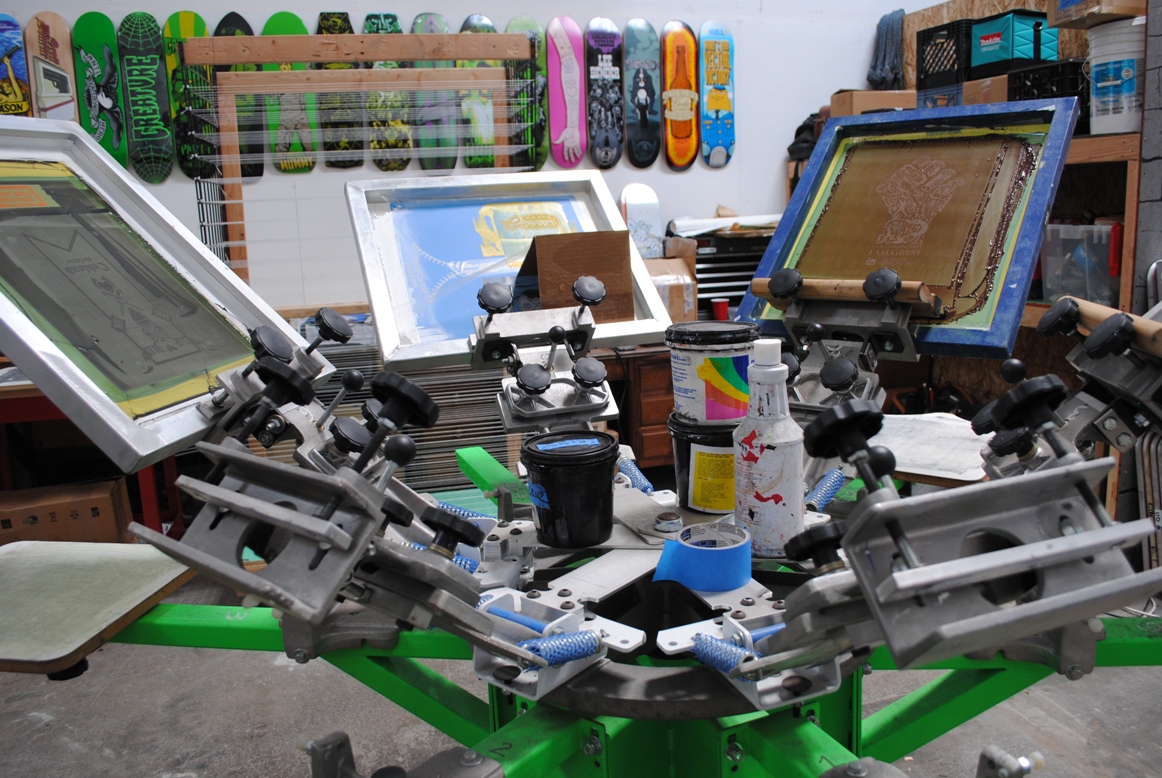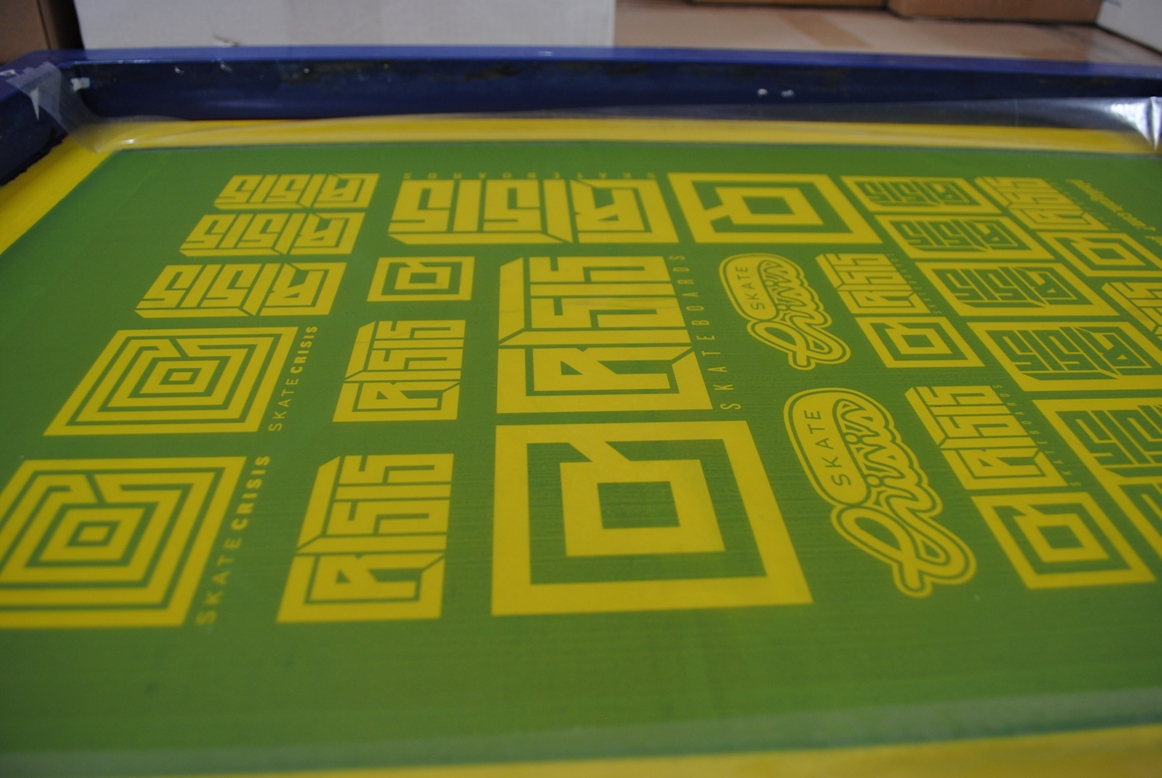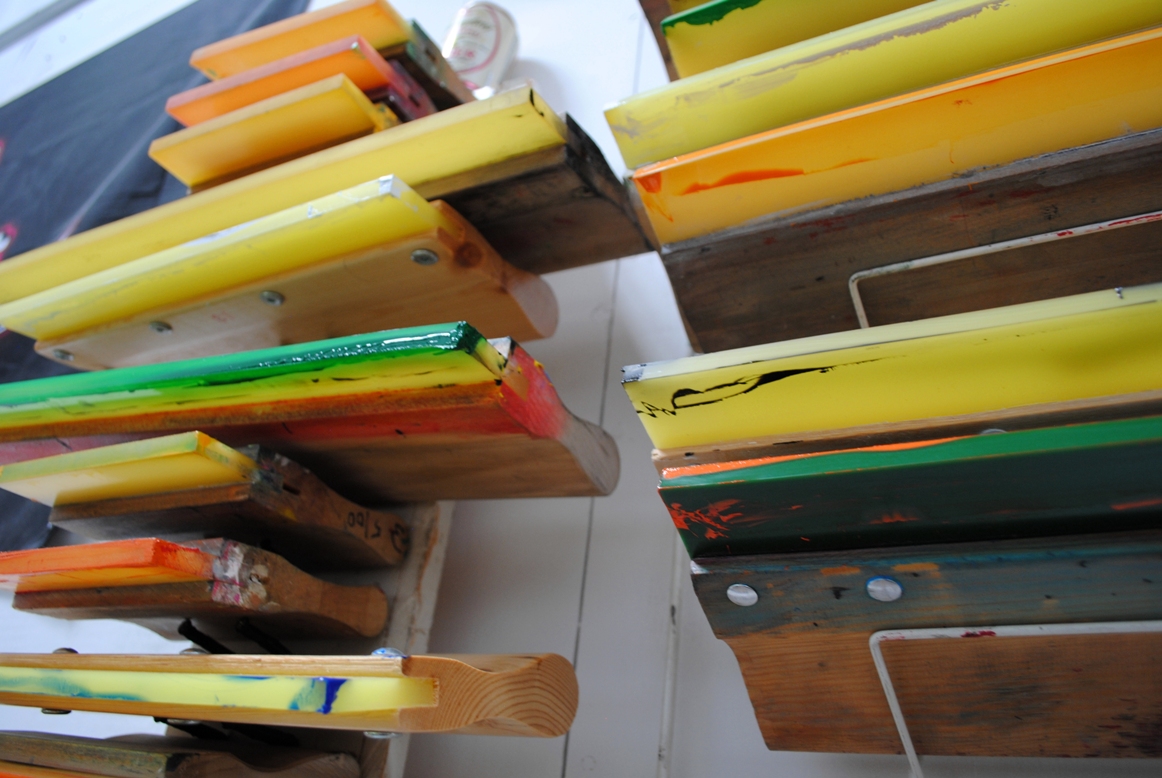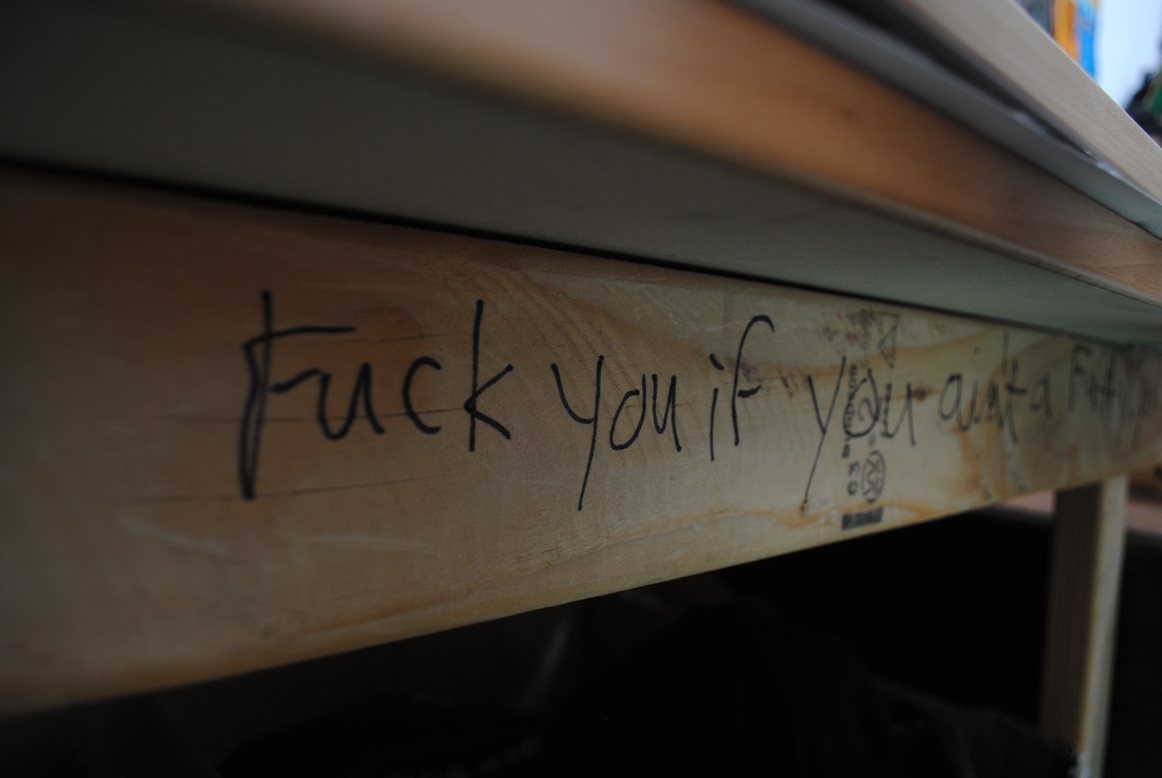 Gordon built a ramp in the back of the warehouse. So much fun. It got really hot really fast back there, but it was awesome to skate.
After our little session, it was time for our much-awaiting trip to In-N-Out.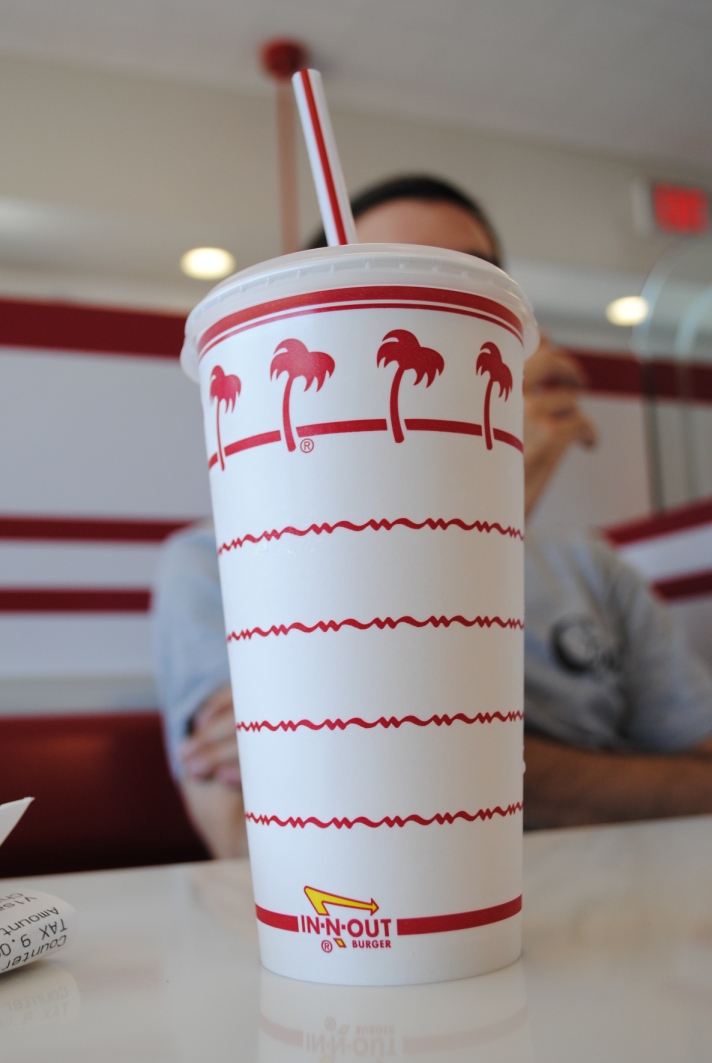 I think I had been talking about In-N-Out ever since we hit Nevada two days earlier.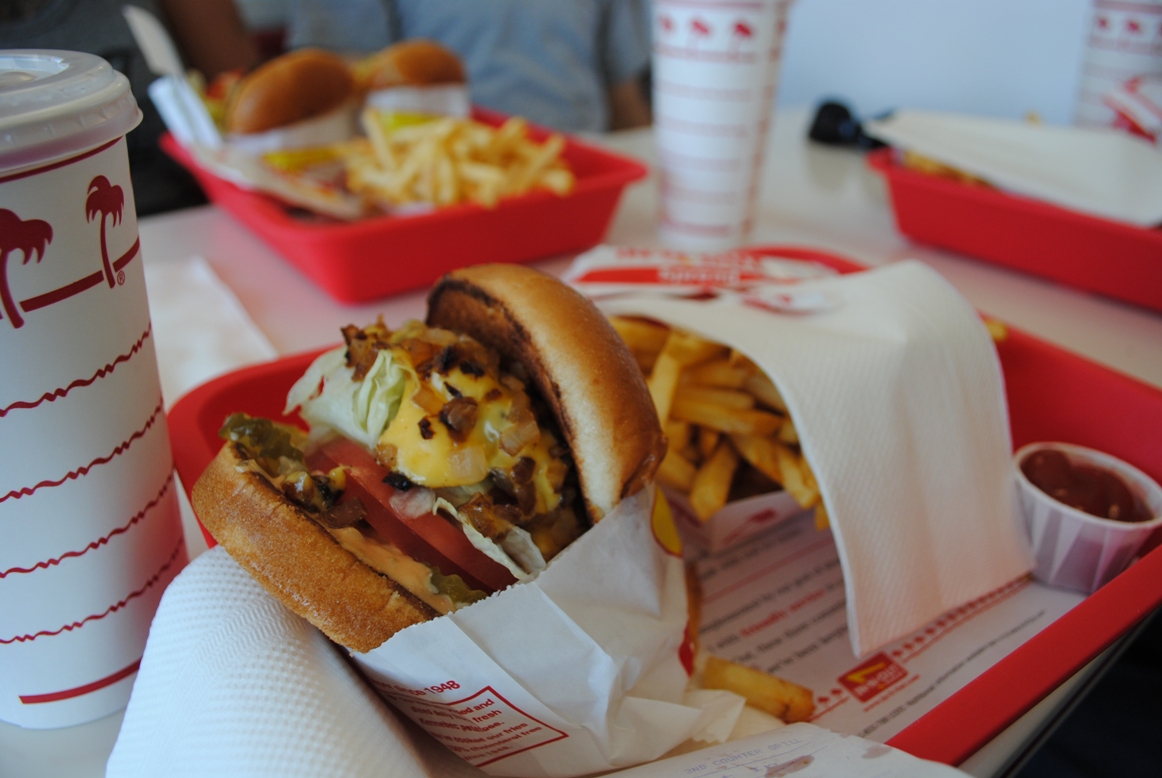 I was so stoked…
… and I think everyone else was stoked. Ha.
Energized by such delicious fast food burgers and fries, we finally made it to San Francisco. Woo! First stop was at LowCard/Strange Bird Headquarters to say what's up to Freddy and obviously had to drop by this spot…
The wind picked up while we were there so we decided to move on. A quick stop by the back manny spot where I think Jack might have snapped this photo…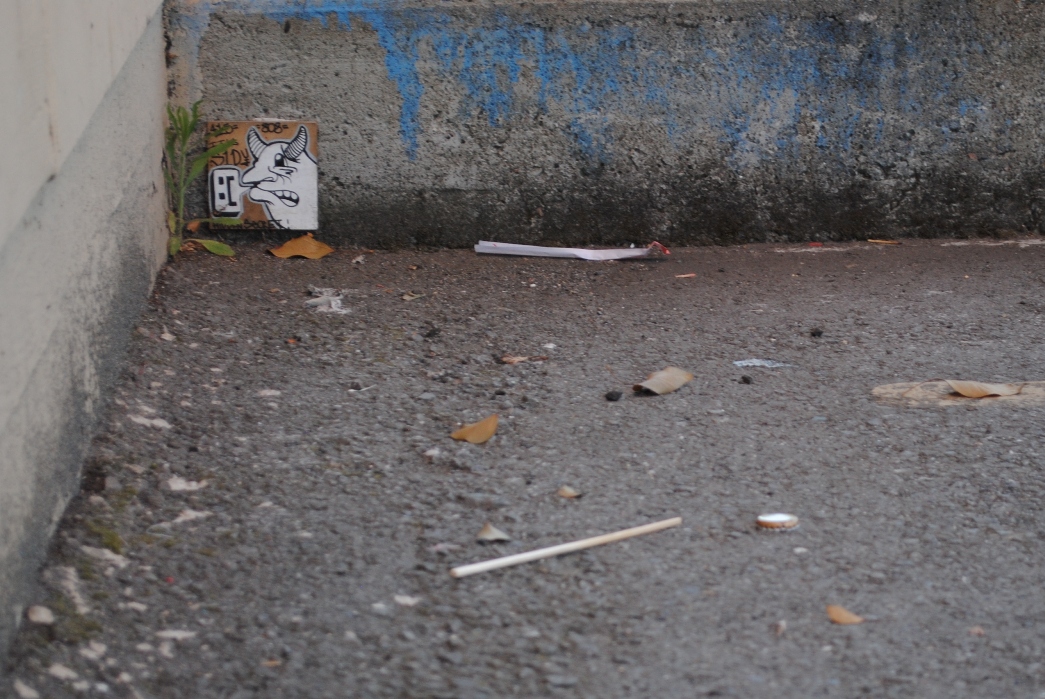 … and then to check out the Icehouse gap. There were cars parked way too close, and even though we said we'd come back, we didn't. Another time. Ha.
On the drive back to Oakland we took the first of many stops on Treasure Island. Best view of the city that I've seen.
Overall, even after the first day, it felt so different to be here with a car. I suddenly began to piece together the bay area. This moment was also my first glimpse of the Golden Gate Bridge and Alcatraz, despite the many other trips to SF I've taken in the past.
Once we got back to Oakland we grabbed some tall cans and chilled on the back deck at Gordon and Sandy's til Gordon got home. Then we made moves to Sandy's sister's place for an awesome taco dinner, some drinks and some random hilarious tv-watching. Back to home base, more beers, time to crash.
We had a little slower start on Friday but started the day by hitting the road into SF. This next photo was taken by Jack while I was driving around (probably lost) in SF…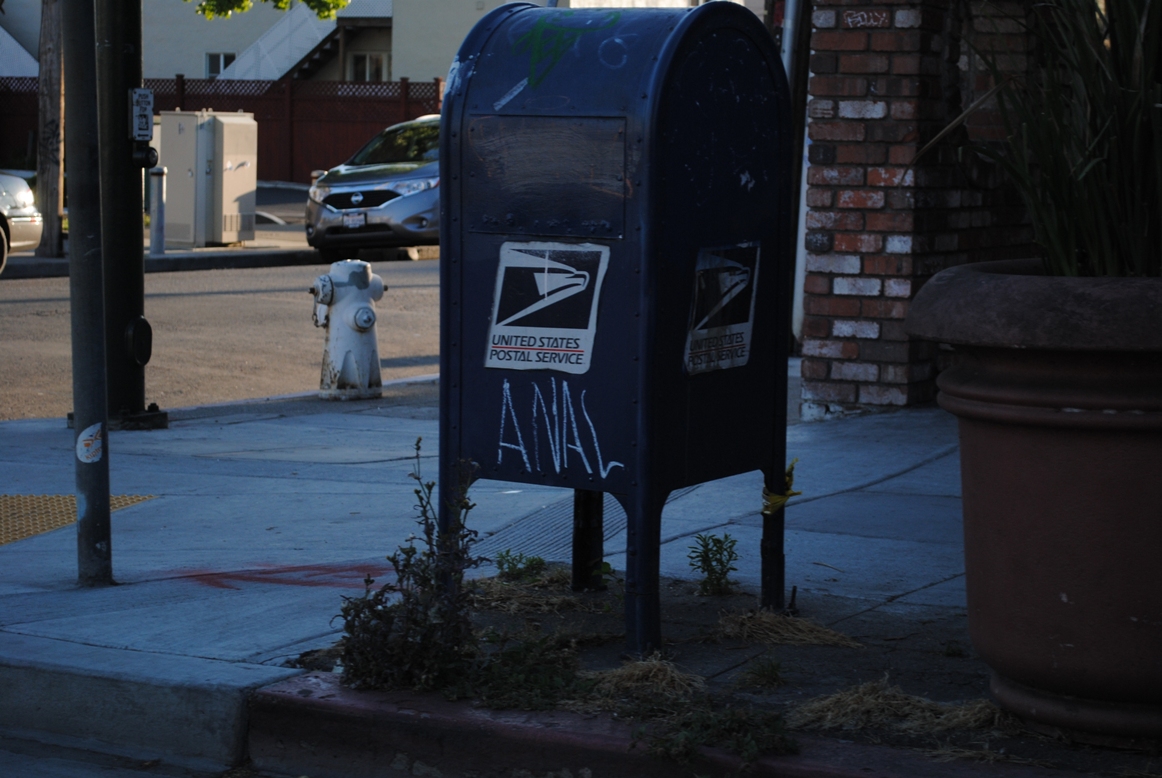 …yup. Okay, anyways. We dropped by Cruz to check out the shop, drop off some Null boards and 4 mags, and say hello to Sandy. From there… Eagle Donuts! Sherri's bagel sandwiches were better than ever and she actually remembered me. I was so blown away. After that amazing experience, we cut across town to stop by DLX and say what's up Reed. (Fuckin Reed! So good to see this dude.)  And drop off some more 4 mags! When Terry was in the shop a few days later he even insisted on Jack and I sign the "bathroom copy". Ha. Such a honor!
From there we skated down to the 3-up-3-down for a session. While we were there a Zumiez tour bus/van rolled up with dudes ready to skate, film, take photos, etc. I hadn't even tried to ollie on it. And I seriously didn't know if I was going to make it…. but after a few tries it was all good and after awhiiiiiiiile I ollied up and kickflipped down. All while some dude out of the tour bus was almost landing front feeble across the entire thing. Ha.
We trekked it back up to DLX and got advise from Reed to check out some black marble ledges (or something like that) at the top of upper Haight. We ended up going on a little stroll through a huge park instead since apparently we went the wrong way when we got there. So we just wondered around and took a ton of photos…
Yup, lots of photos. We finally found our way out of the park and headed back to DLX. There we met up with Mike KP, who I was met for the first time. Mike, Jack and I ended up at Potrero park for awhile. At first we just watched people skate and some kids play dice in the middle of the park, but then we all skated for a bit.
After the park we headed back across town towards a party Reed told us to come to. On the way we found our new favorite pizza joint on Haight and then struggled for about 20 minutes or so to find a place to park. The party was awesome. I haven't been to a real dirty crowded house party in awhile. There was a band that played, I think, but maybe only one song. We tried to go on the roof at one point, but the girl who fell off the roof at the previous party demanded that we not go up there. Riiight, well then. Back and forth, in and out of the "smoking section", a crowded little back entrance to the apartment with a space for people to chill wedged around the hot water heater and laundry machines, until it was time to head back to Oakland. Fun times. Besides Jack almost getting in a fight on the way back to the car (haha jk), we made it back smoothly. Once again, more beers on the back deck in Oakland and then crash time.