On Tuesday we met up with the Crisis kiddos that happened to be in SF while we were there. We picked them up at DLX, brought them to Eagle Donuts for some delicious breakfast sandwiches and then headed out to Treasure Island. Our first spot was the "skate park" there…
The Crisis kiddos…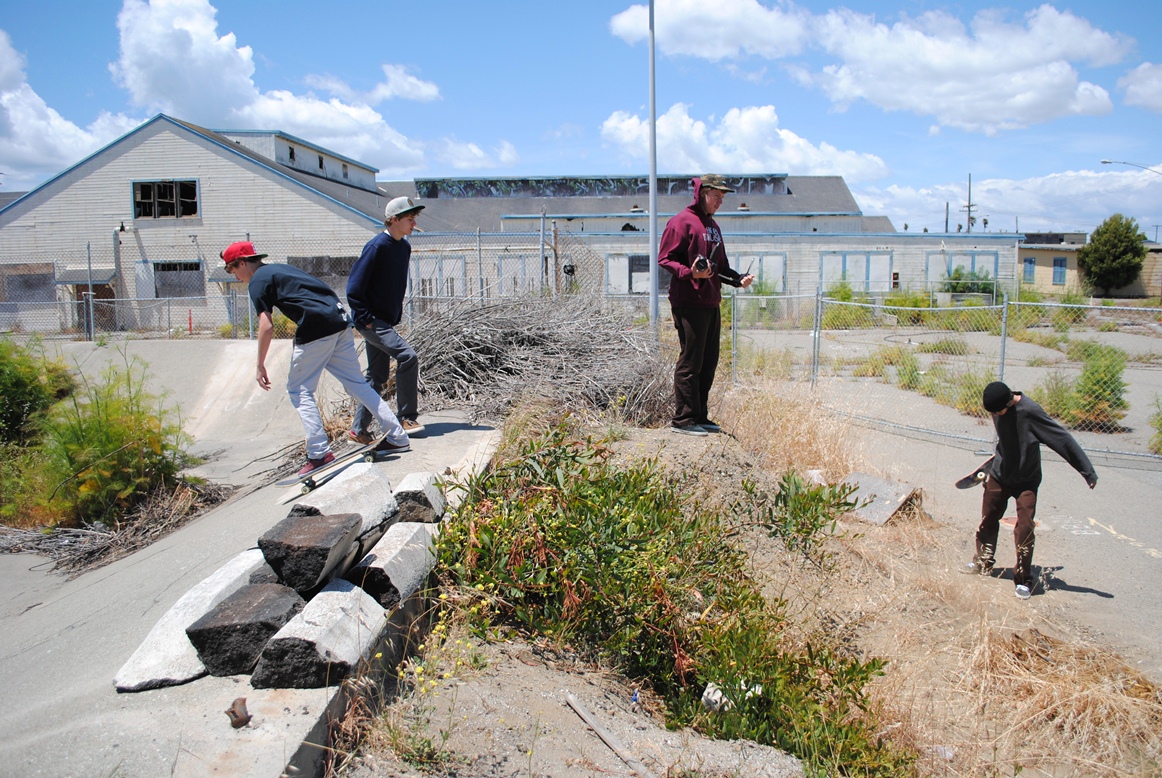 Justin, Blaine and Keenan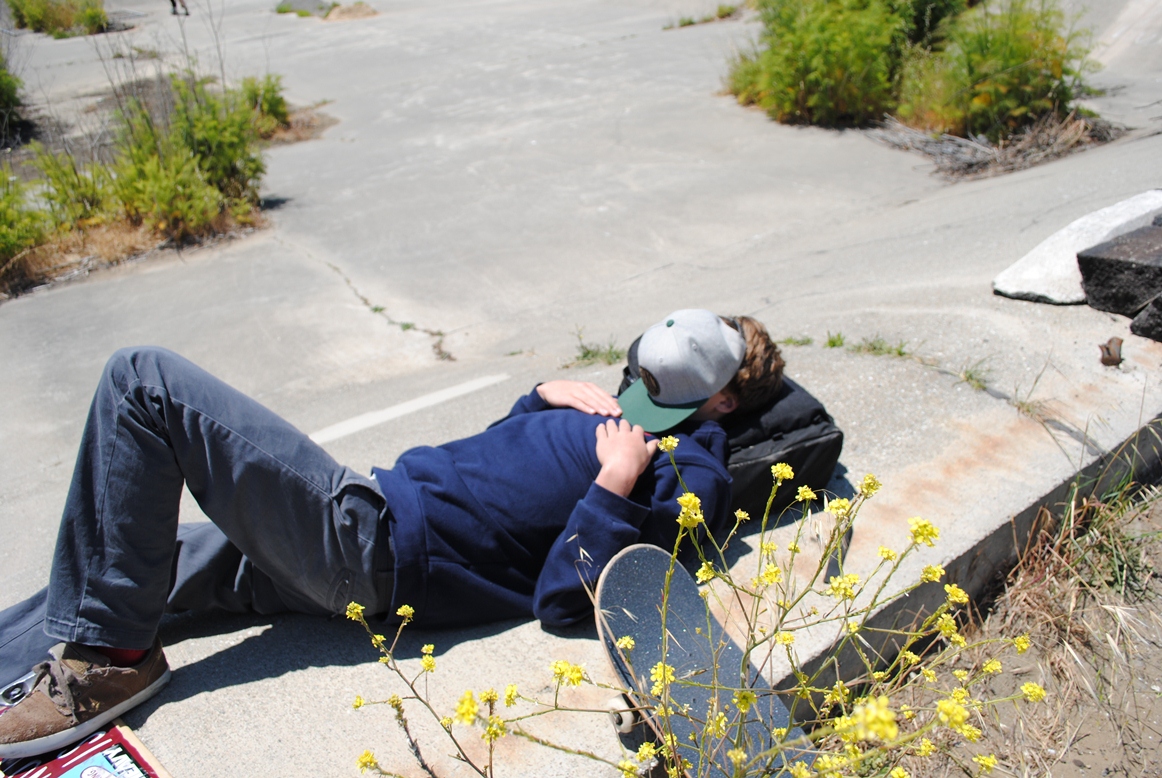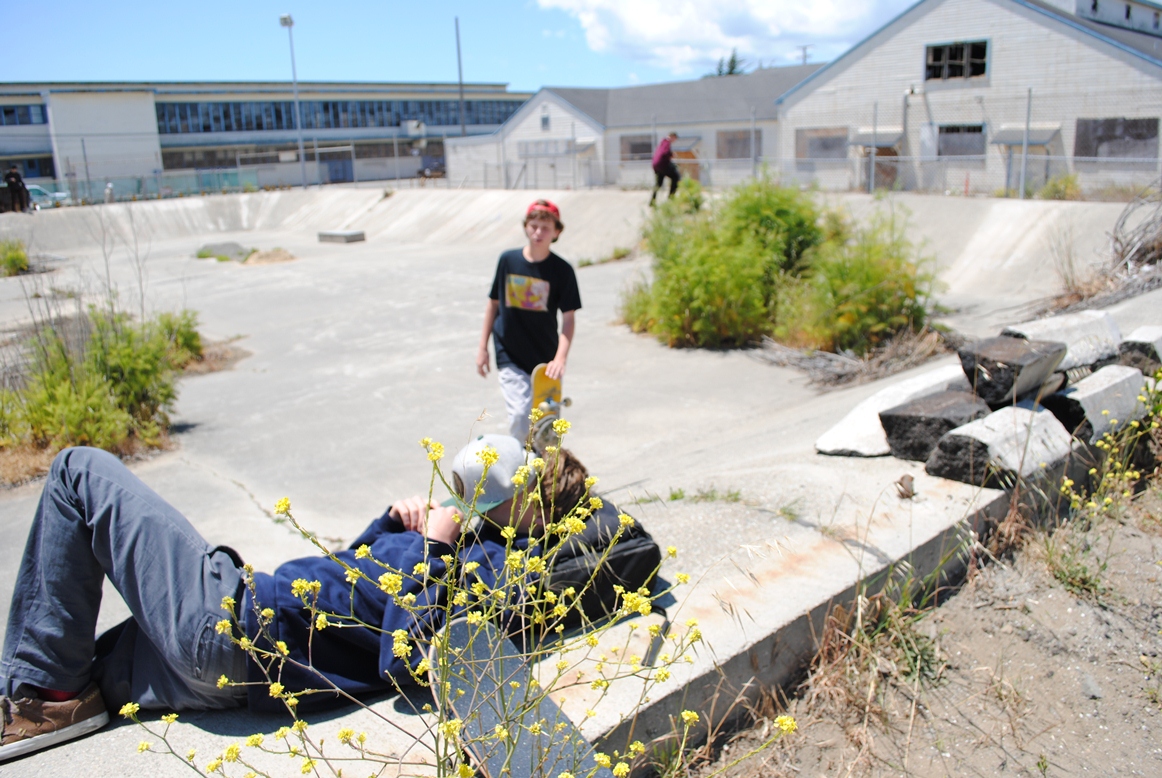 Keenan was feeling super sick and it showed. (Little did Jack and I know at the time that we were about to catch the same cold and feel just as shitty a few days later.)
Jack started working on a pretty epic ollie…
From there we moved on to some other Treasure Island locations…
We finally decided it was time to get back on the Bay Bridge and head back into SF. The kids had never been to 3rd and army before, so after a quick stop to say whats up to Freddy and Rob at the LowCard/Strange Bird headquarters, we made our way to there…
The kids had to catch a bus back to where they were staying so we dropped them off and said goodbye. Jack had dislocated his toe at this point and wasn't too stoked on skating any more. I had talked to Freddy about skating a mini ramp in Daly City, so we drove out there (going the wrong way at first), but by the time we got there Freddy had left. Since Jack wasn't into skating we just went to In-N-Out instead and then back to Oakland. More chillin, drinkin, and relaxin.
The next day was our last full day in town. We had some missions in the city and then met up with Reed and Yabo at DLX for a full day of adventure. We headed out to wine country to skate an awesome park that had grills and allowed you to drink beer out in the open. So that's what we did all day… skated, grilled and drank. And shot ice cubes from Reed's slingshot. I took it easy cause I was driving, but the boys polished off the 30 rack and got some tall cans on the way home I believe. Very entertaining, to say the least. We headed back into the city probably around 11pm or after to drop off Reed and Yabo. Being our last night, we kicked in the city just chillin for awhile longer and made one final trip to our new favorite pizza place (where I seriously watched Jack consume at least a half a cup worth of Sriracha  on his pizza slice). Then it was back to Oakland for even more late night chillin on our very last night in town.
The morning came painfully early – we were supposed to meet the LowCard/BloodWizard/Heavy tour at 8am in SF. Luckily they agreed to meet us on Treasure Island, and by about 9am, we were off on an epic roadtrip with at least 18 dudes and over 400 beers. The only last pictures I took were on a quick stop on the side of the road in Nevada…
The rest of the trip was awesome. (minus the fact the jack got really sick 🙁 that was a bummer!) We did get to camp with the crew, skate some parks, and then say whats up to Matt in Cheyenne on the home stretch.
Overall amazing trip. Jack – you fucking killed it. Seriously, I can't imagine a more fun adventure and more awesome person to travel with. Thank you so much a million times over.
Super big thanks to Gordo and Sandy, Freddy, Rob, all the Heavy and Blood Wizard dudes, Reed, Yabo, the Crisis kids, Jaxon, and anyone else I'm forgetting!
If you haven't already, you NEED to check out Jack's rendition of this adventure on his super awesome blog.