This post includes photos from the last week of June til the first weekend of July. A lot of randoms in the mix!
First up, a sunset on the night of Sunday June 24th. Glen and I had just skated rock creek for a bit and were heading to a bbq/pictionary party at John's.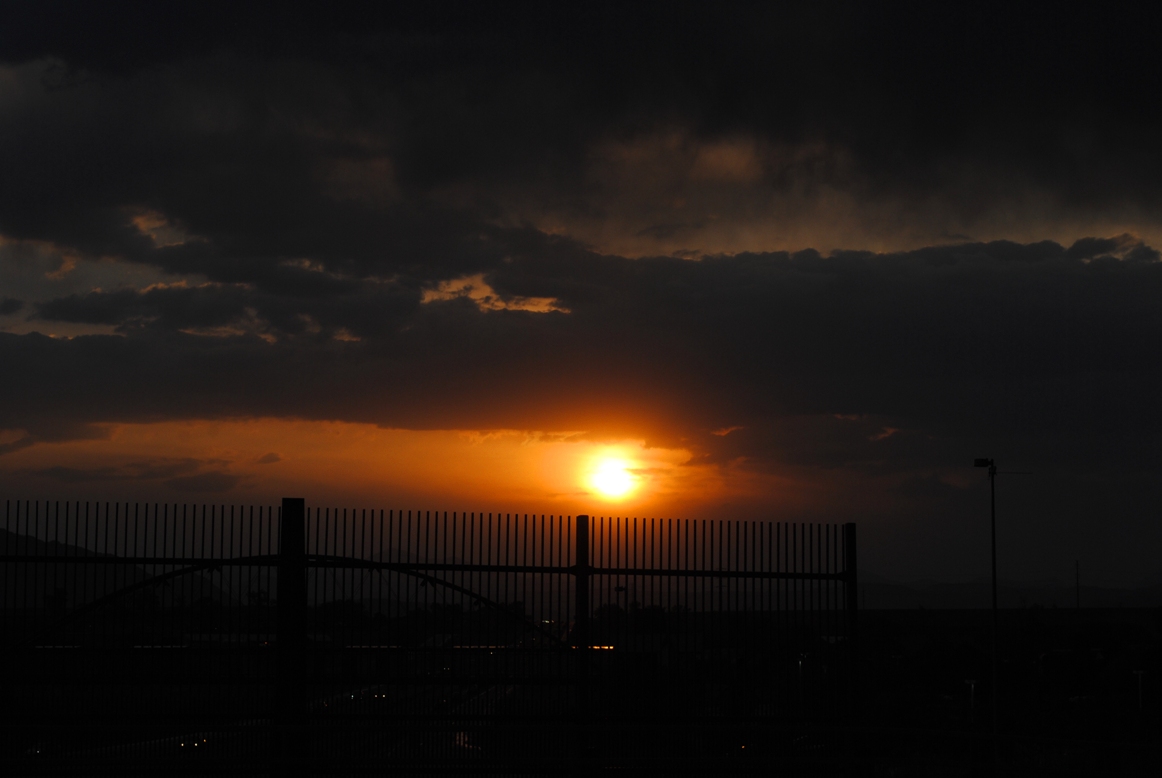 … pretty awesome.
A few days later, Thursday night I believe, Jack and I had a few beers and then walked across campus to the hill to meet up with the Trick Factory and watch the Black Dots play a show at Illegal Pete's. We had a beer or two after with Ric and then Jack rode his bike home, leaving me to walk home across campus solo. And what did I run into almost immediately?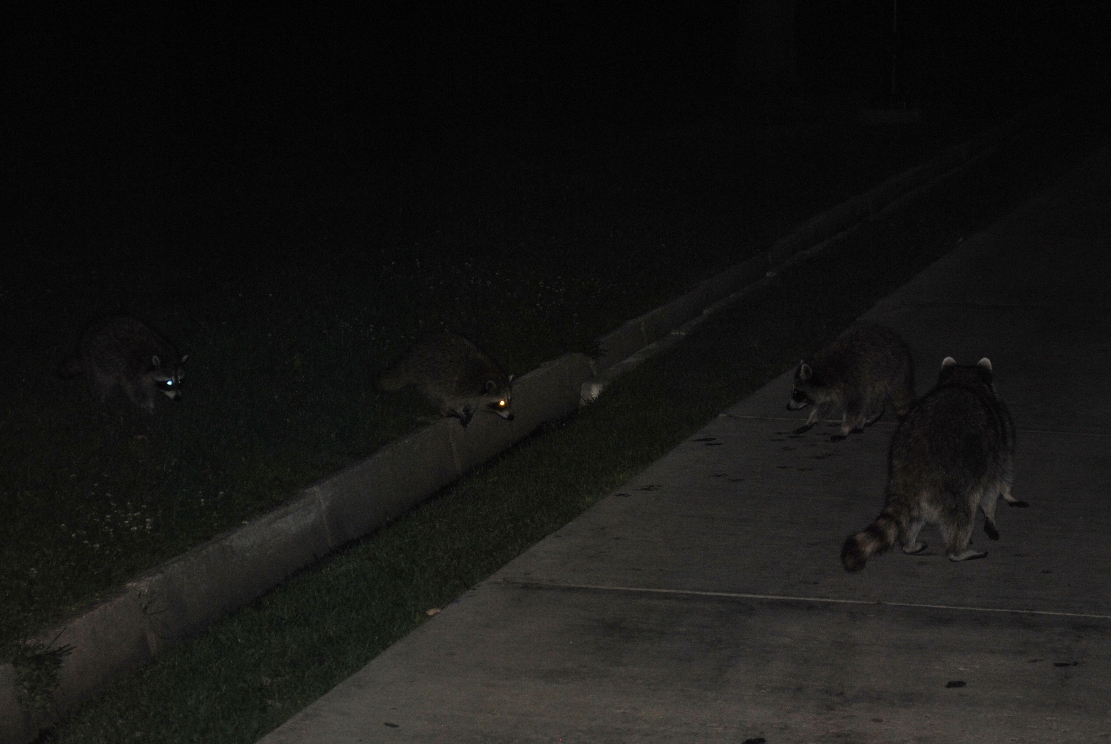 Some raccoons! At first I only saw four, but then realized there were more…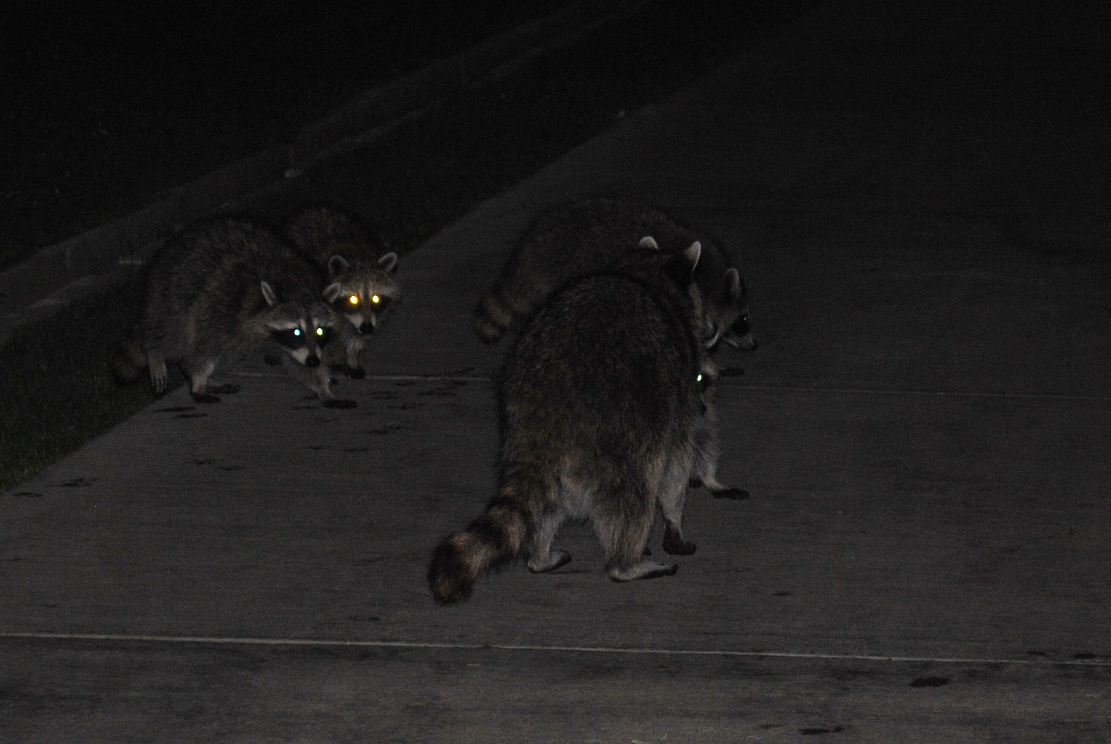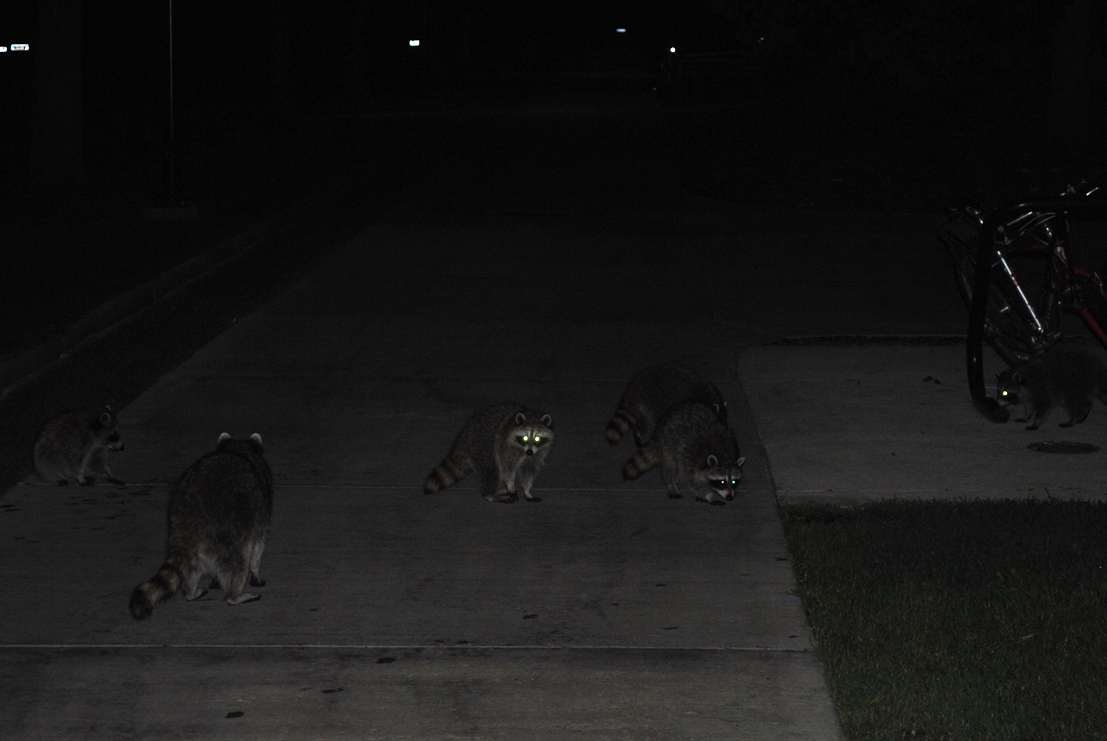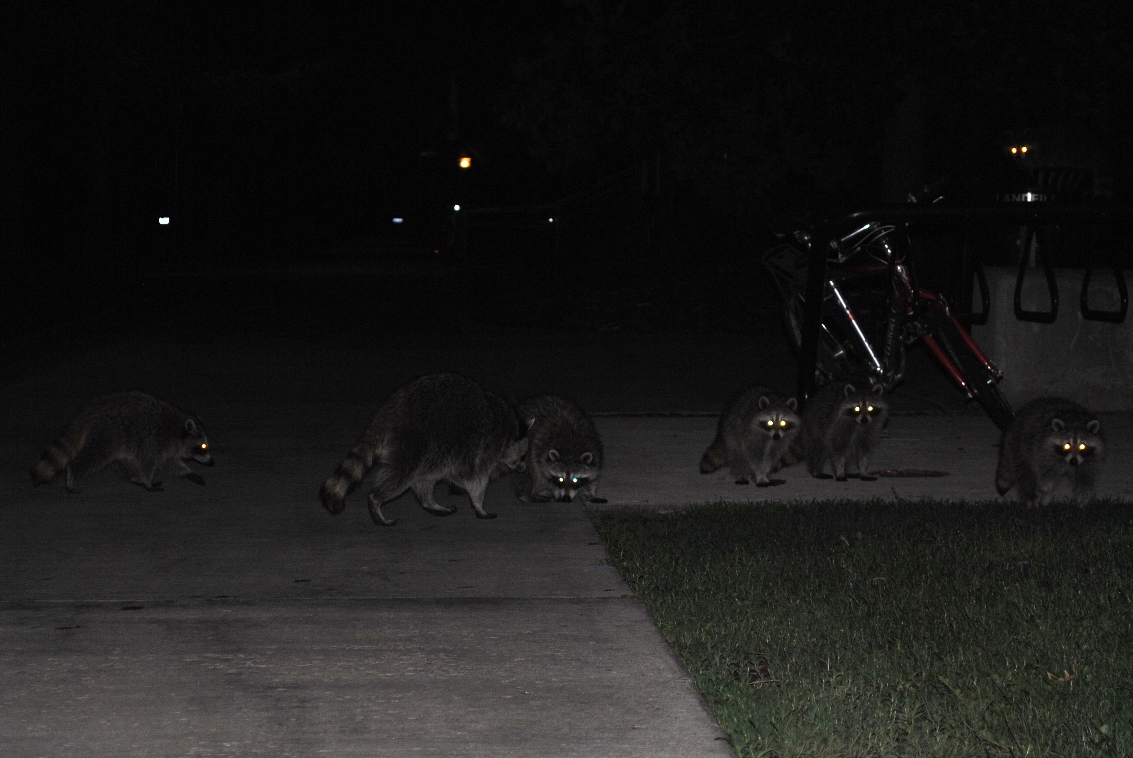 The above picture shows the full crew. If you notice the guy to the far right on top of the trash can, there was a total of seven.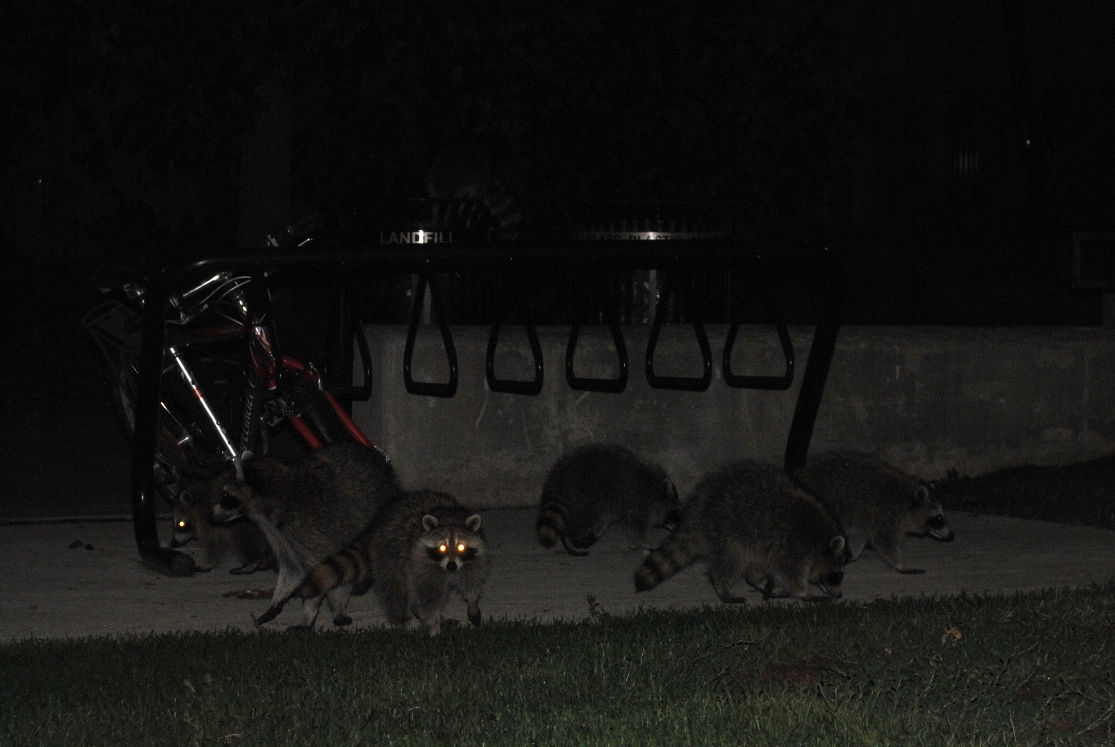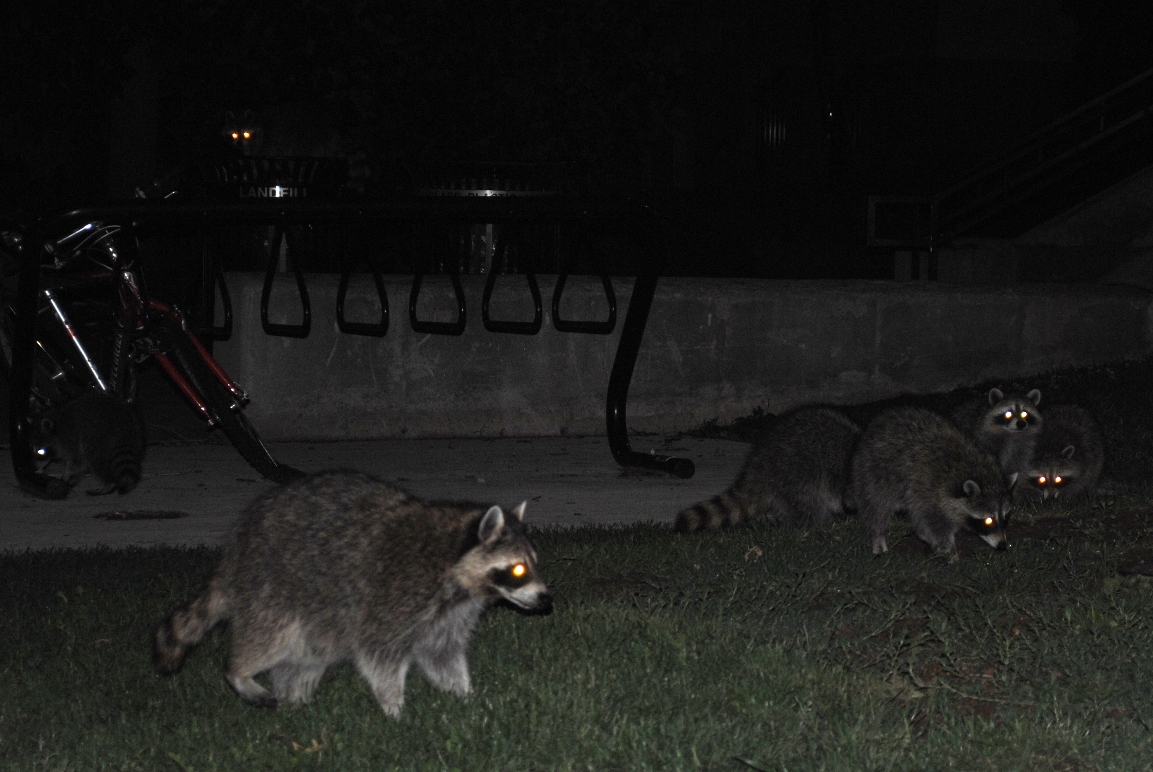 I didn't want to freak them out so I just stood still, watching and waiting for them eventually to move past me. Two of them came so close to me that I could have pet them if I wanted… and I admit I kind of wanted to, but again didn't want to risk freaking them out and getting bitten or mobbed by the whole crew of raccoons. So I just took photos instead…
So rad! I was stoked for the little encounter.
The next day, Jack and I dropped some boards off at Community and then headed to Crisis to meet up with Blaine. On the way, we saw a rainbow…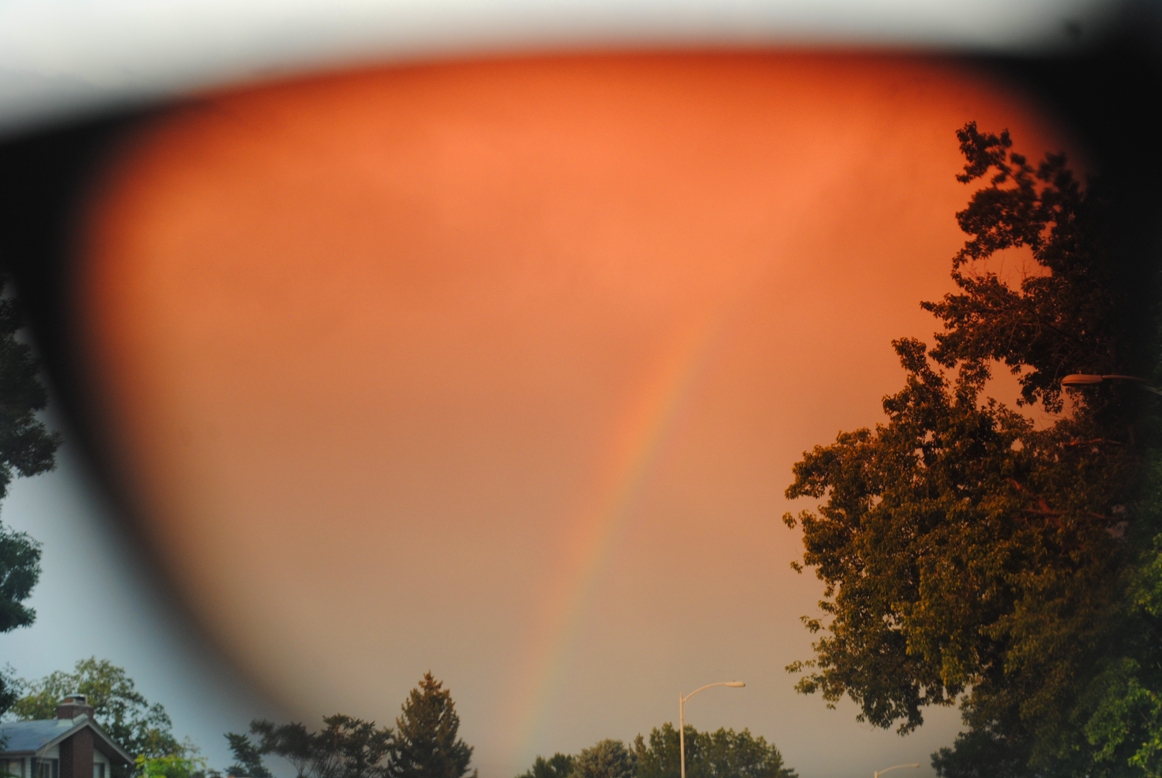 rainbow through my sunglasses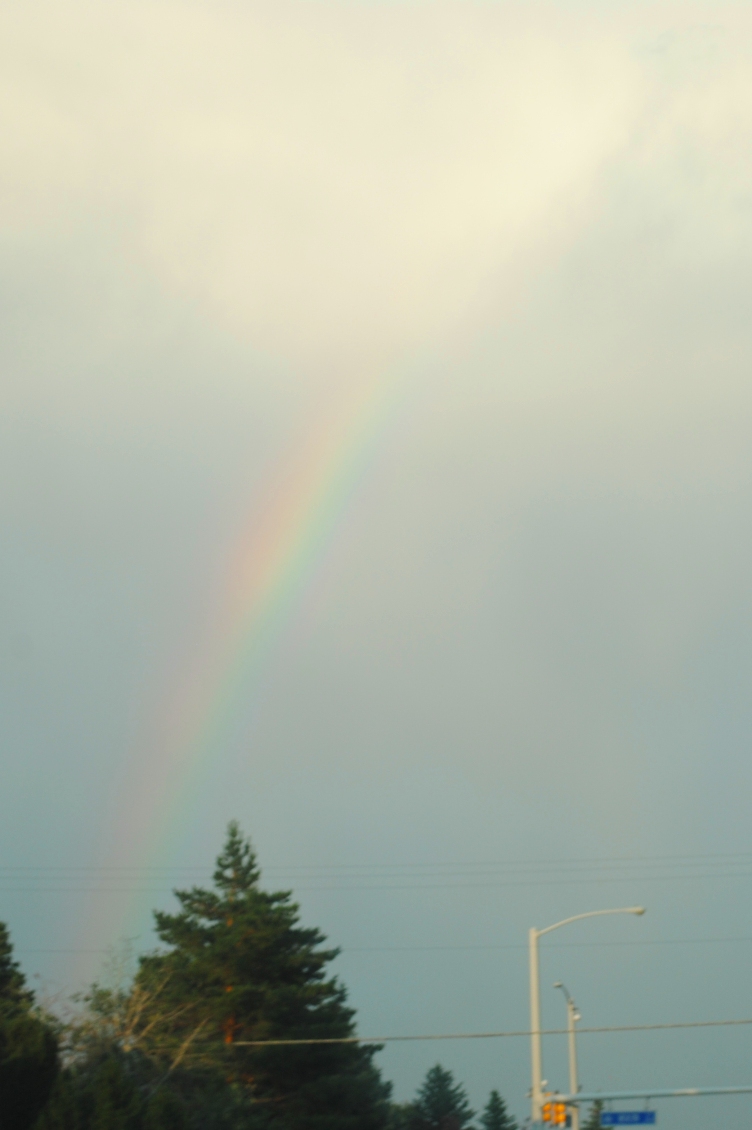 rainbow without the sunglasses
I have this theory that everything looks at least 10% cooler when seen through these particular sunglasses. I'm not sure the above two photos defends that theory, but you can maybe see where I'm coming from.
Once we got to crisis, I ended up walking to the liquor store across the street to pick up a few beers for Fuzz, Jack and I. Apparently I took long enough that Blaine was able to snap all the following photos with my camera. It's always a little strange and fun to find photos that I didn't take on my camera…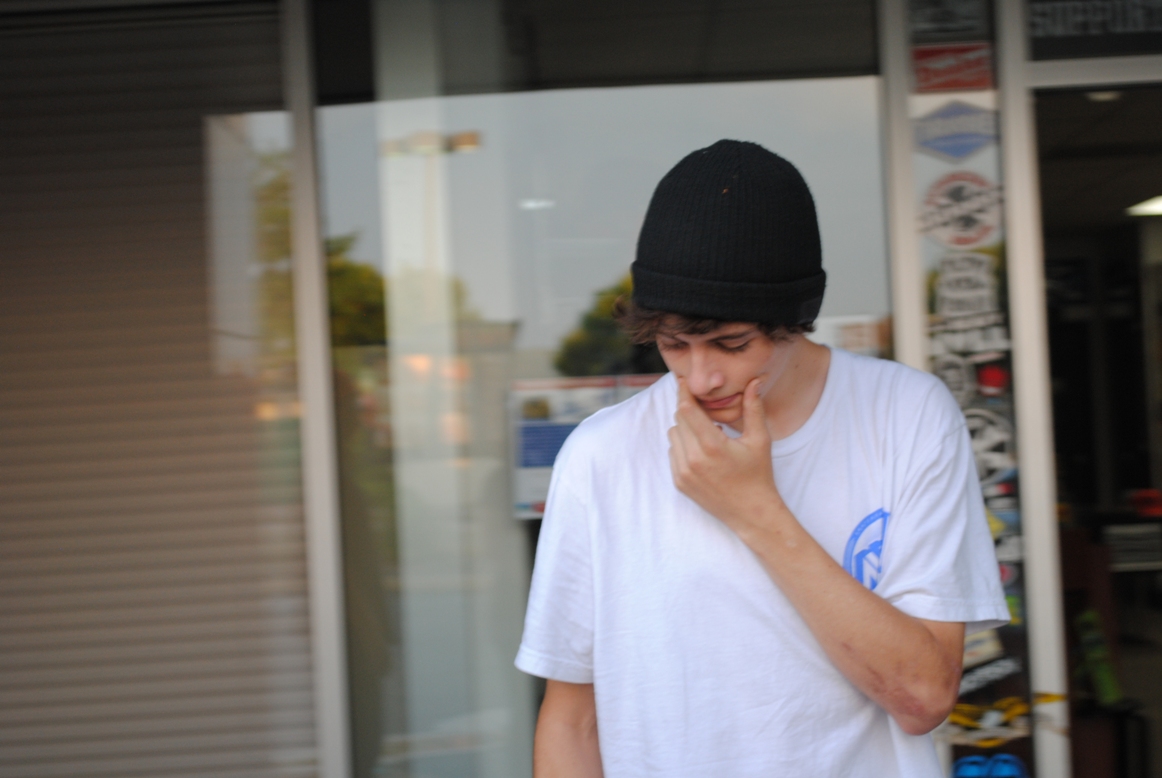 When I first saw this next photo I could only think… "uhhh Fuzz?"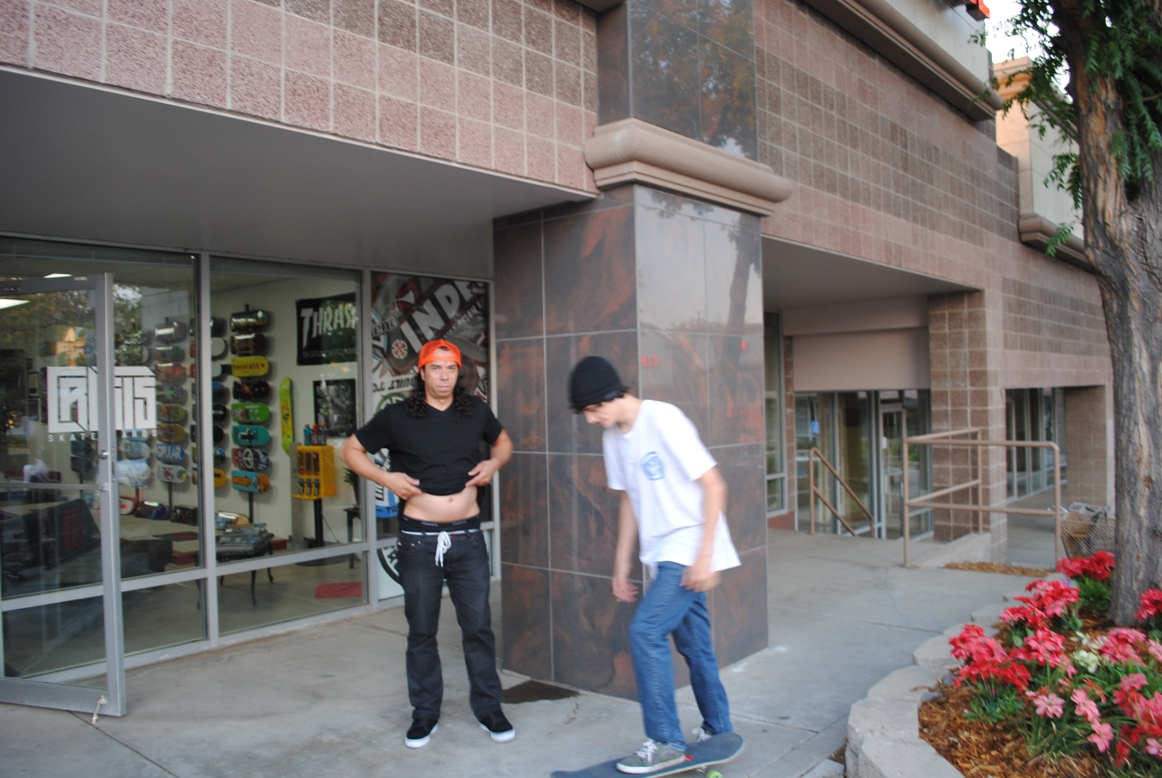 And following with that, I'm sorry for posting this next photo, but I mean, it kinda looks you were posing for it. And you are well aware where the photos on my camera end up…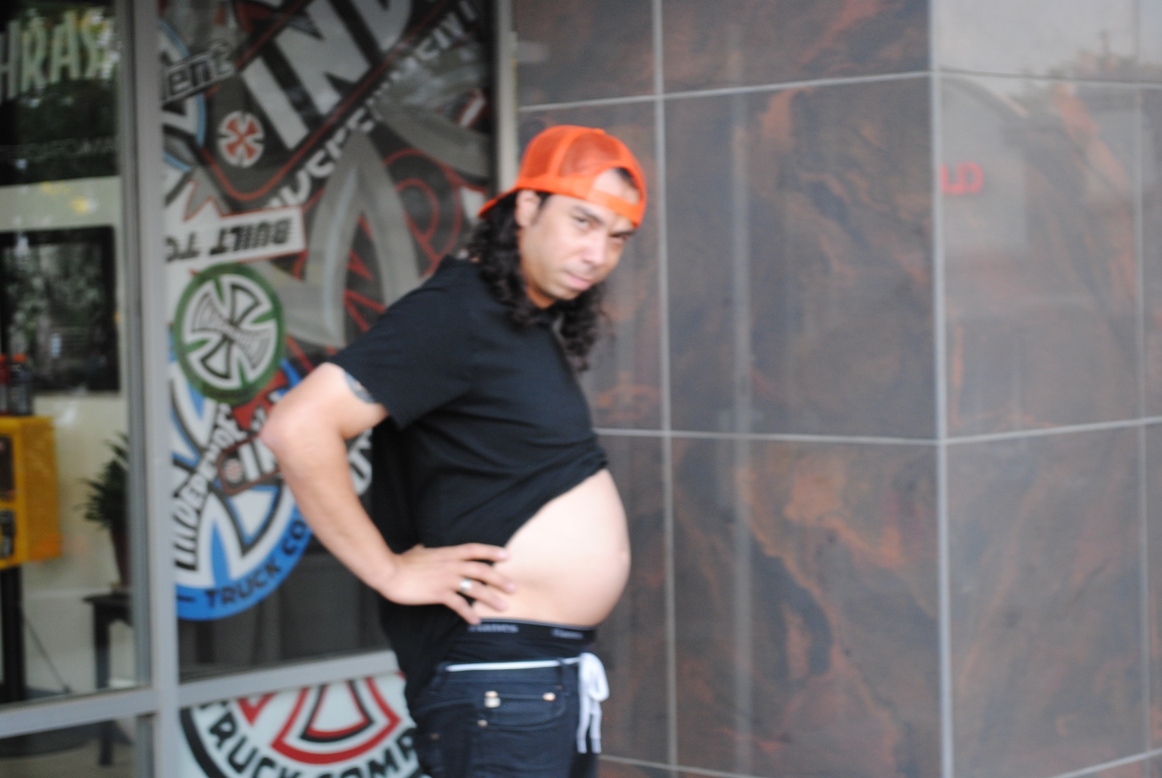 Again, sorry!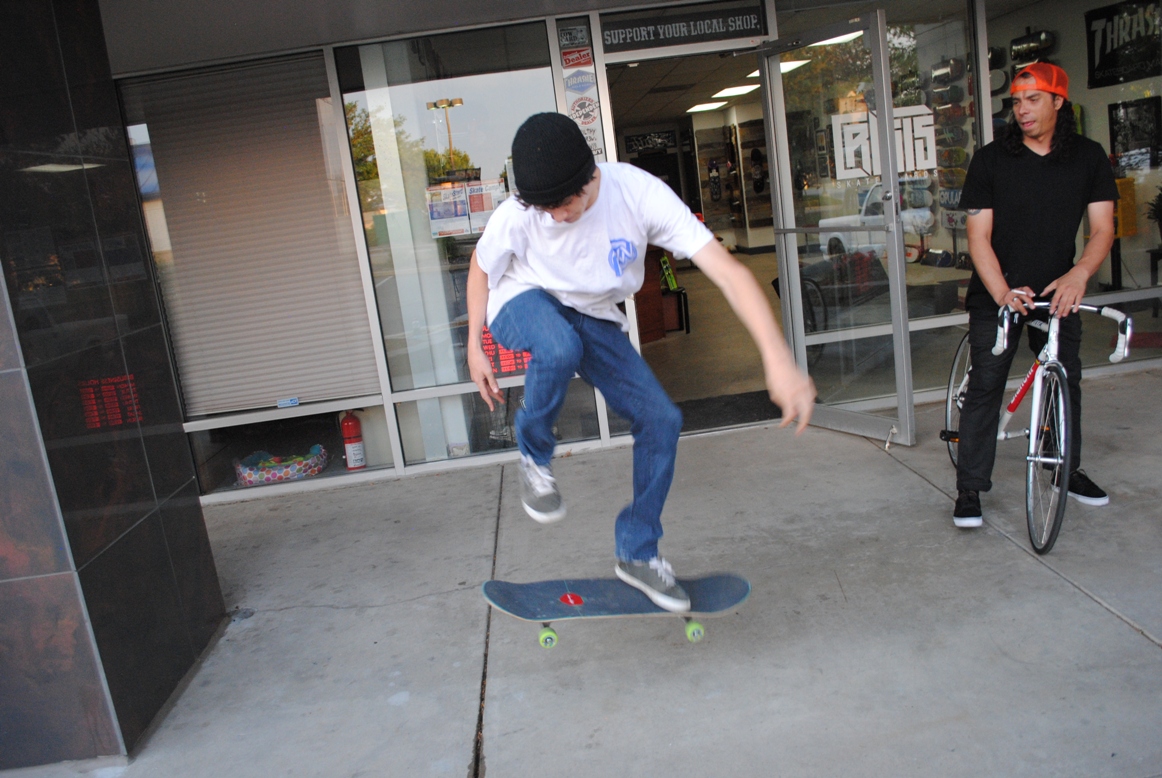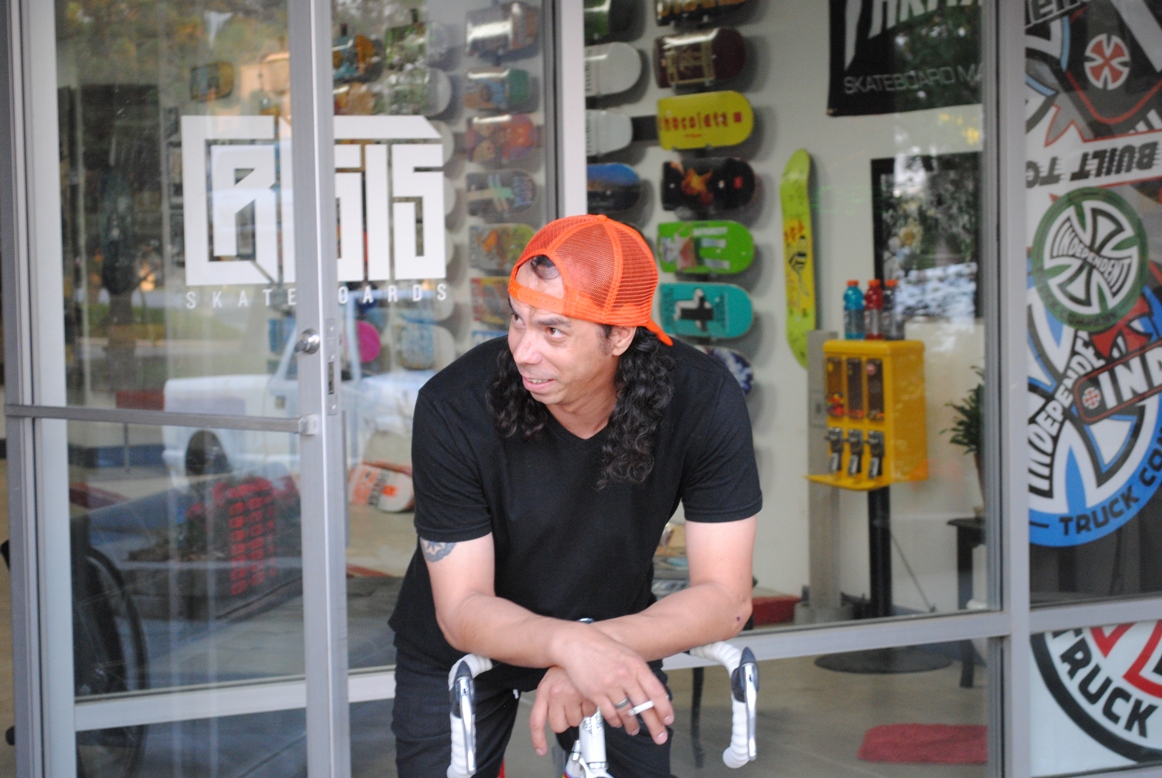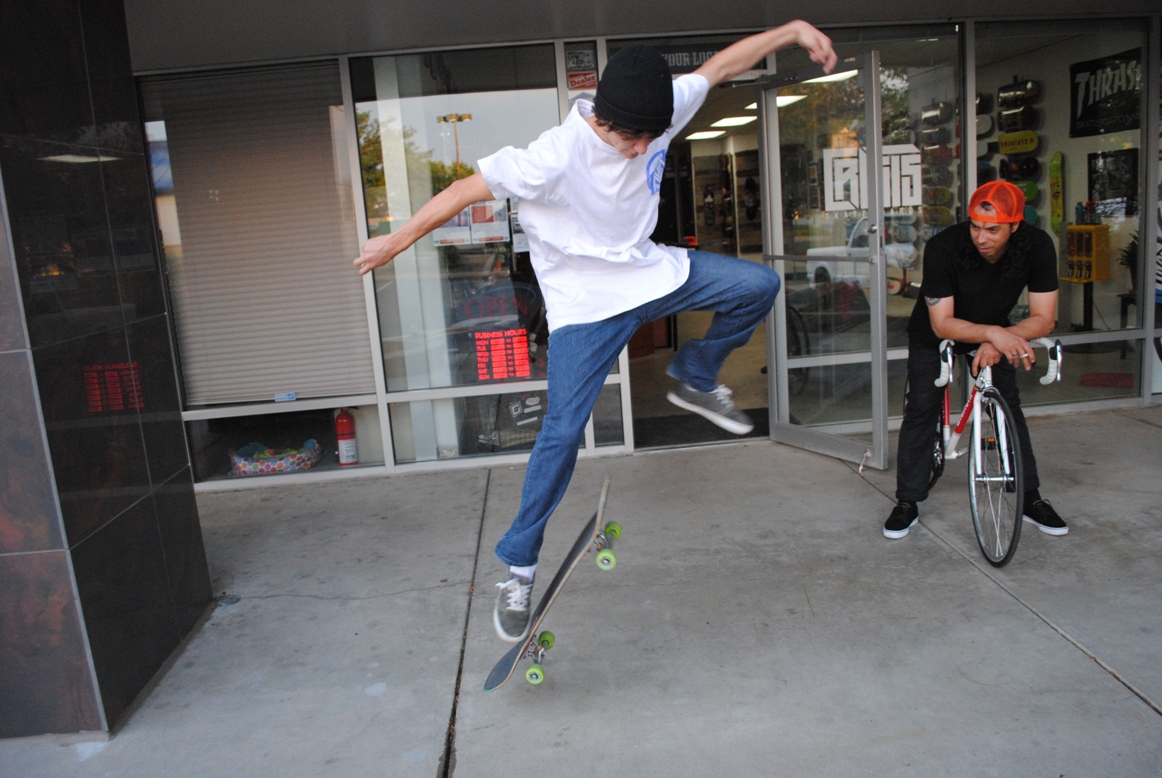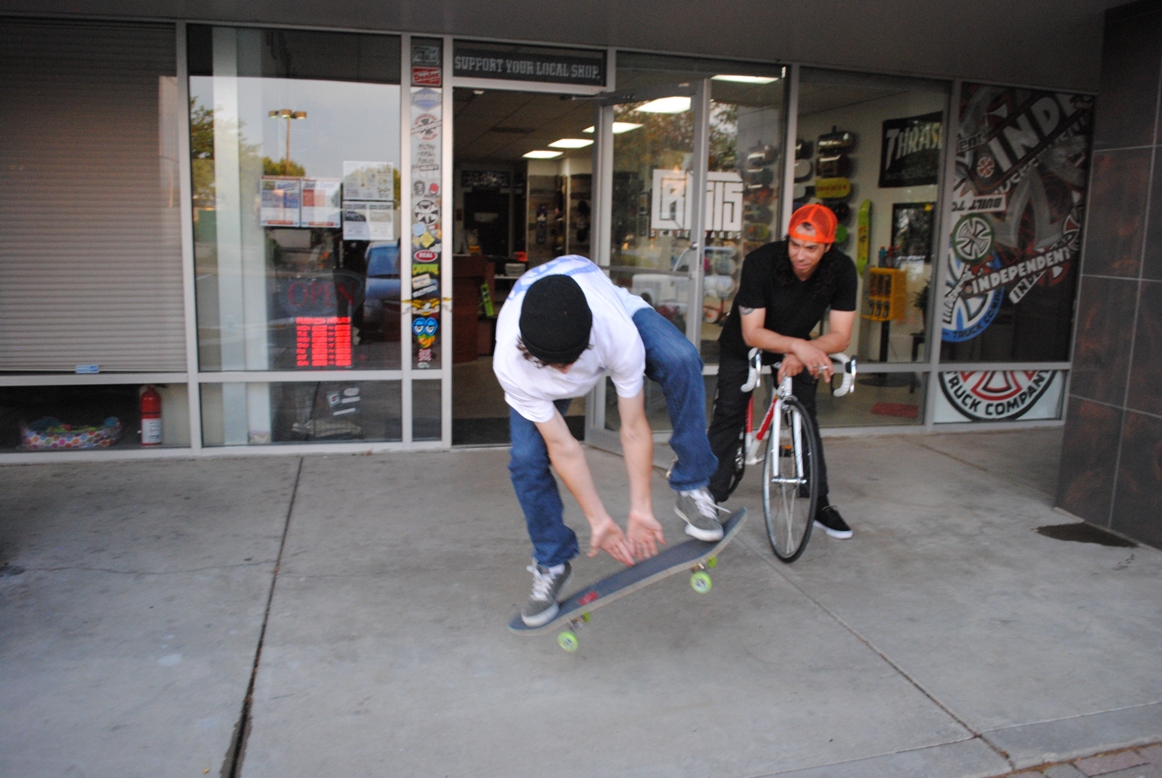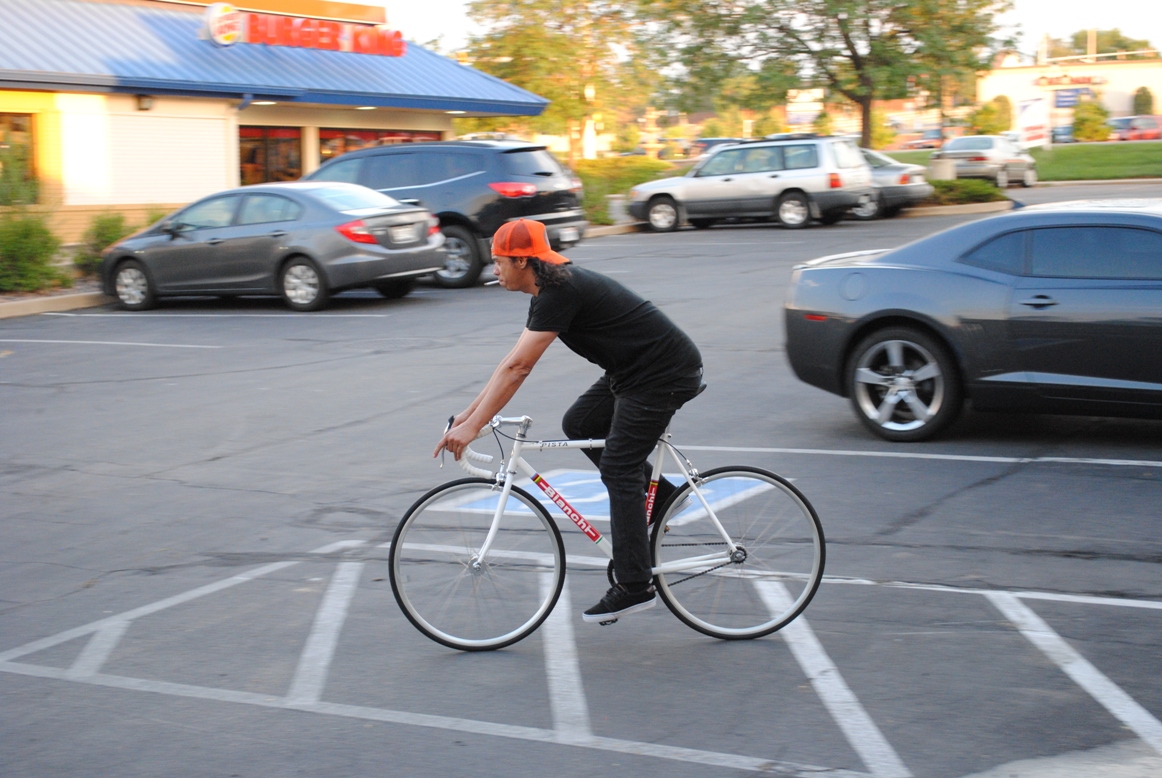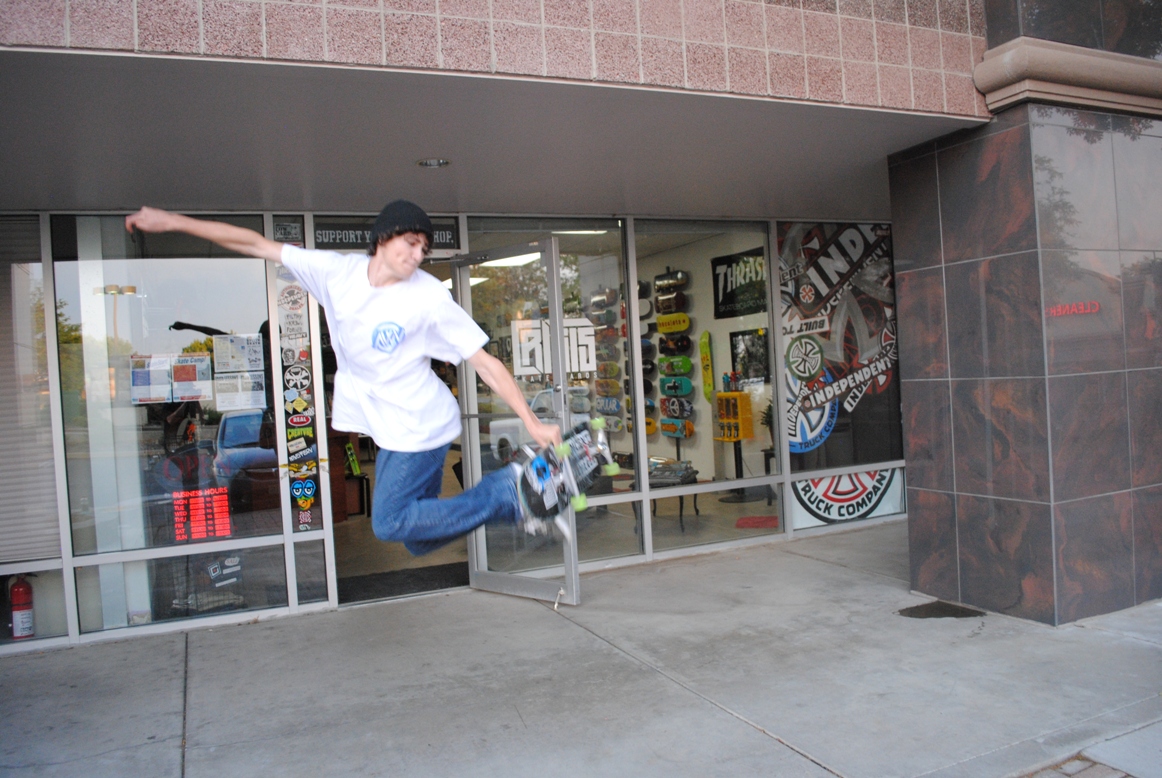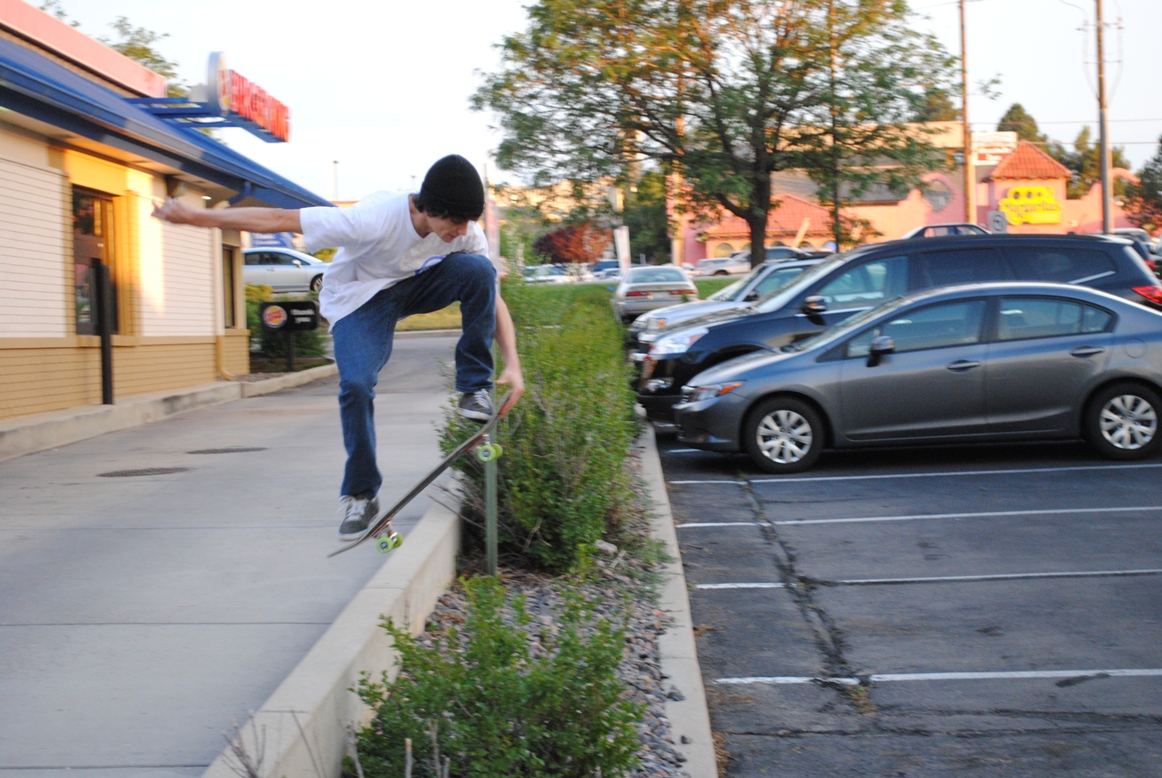 Blaine actually shot this next one as a sequence so I know it was a land!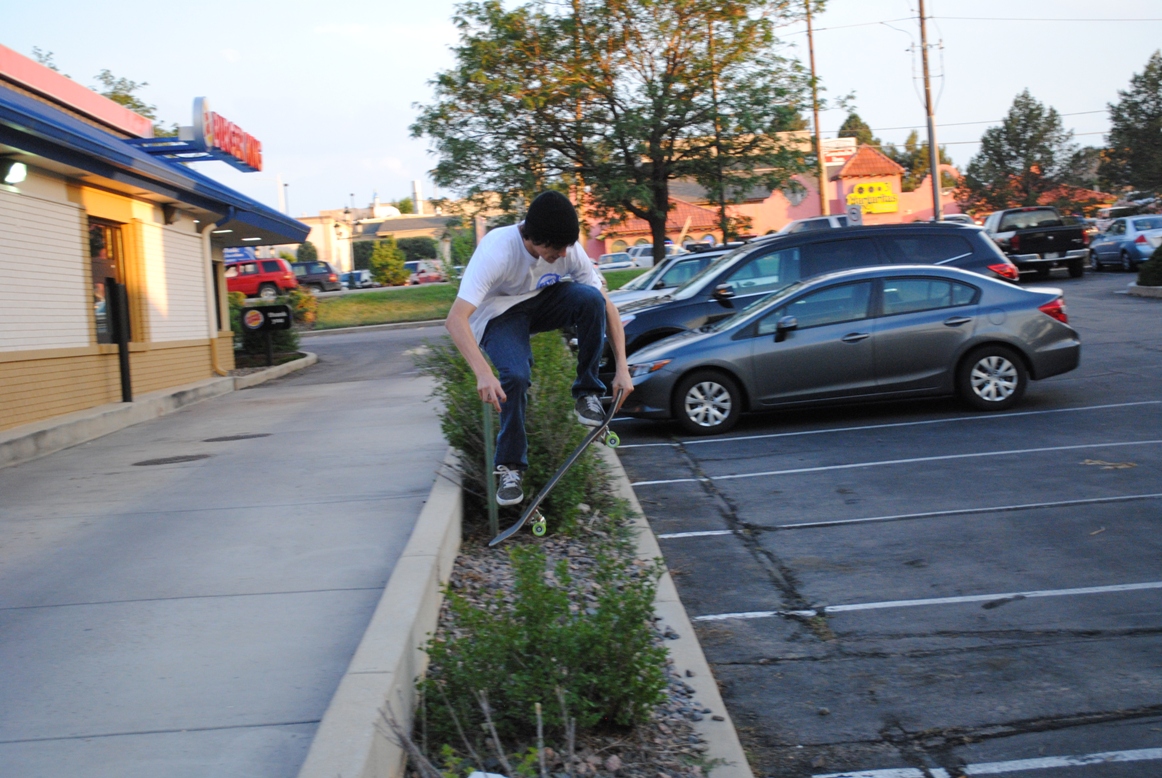 And you gotta love ride-aways like this one:
So, um, yea, I guess that was a lengthy walk to the liquor store and back. After that we had a pretty sweet Northglenn session, dropped Blaine off, watched Space Jam (!!!) and called it a night.
Saturday turned into a Trick Factory outing, party bus and all. First stop, rock creek!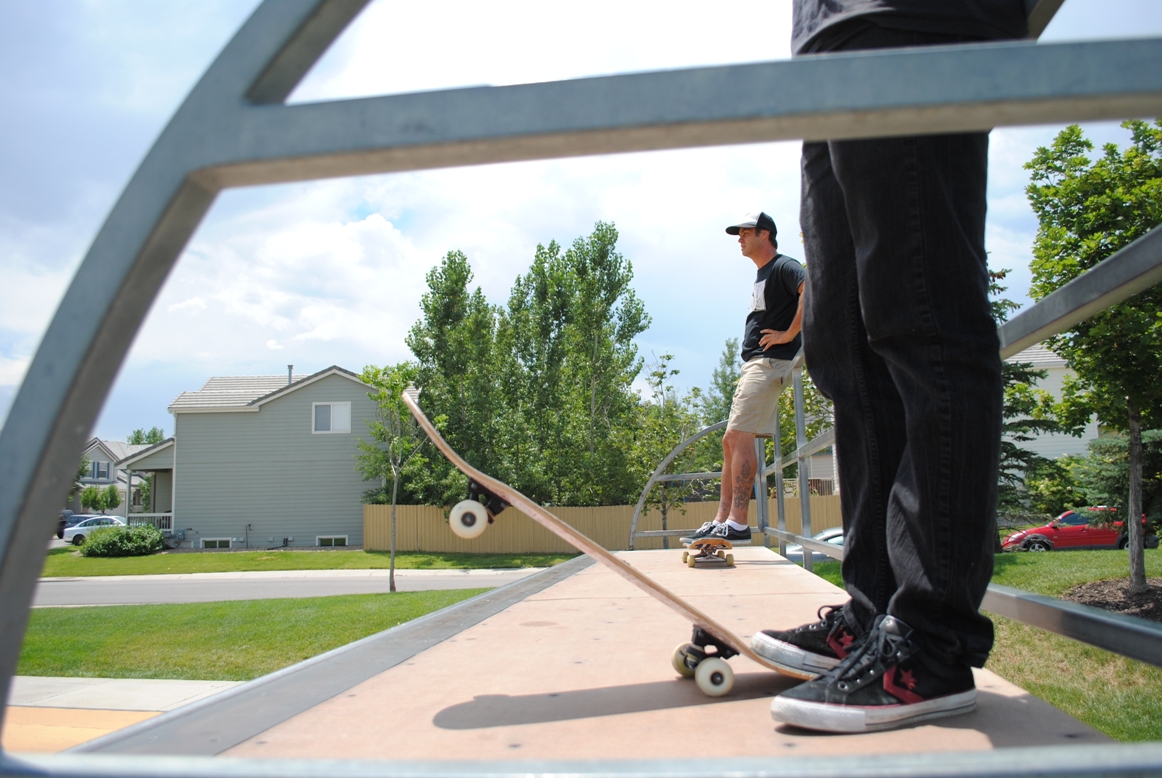 Lazer and Gabe were in town! So rad.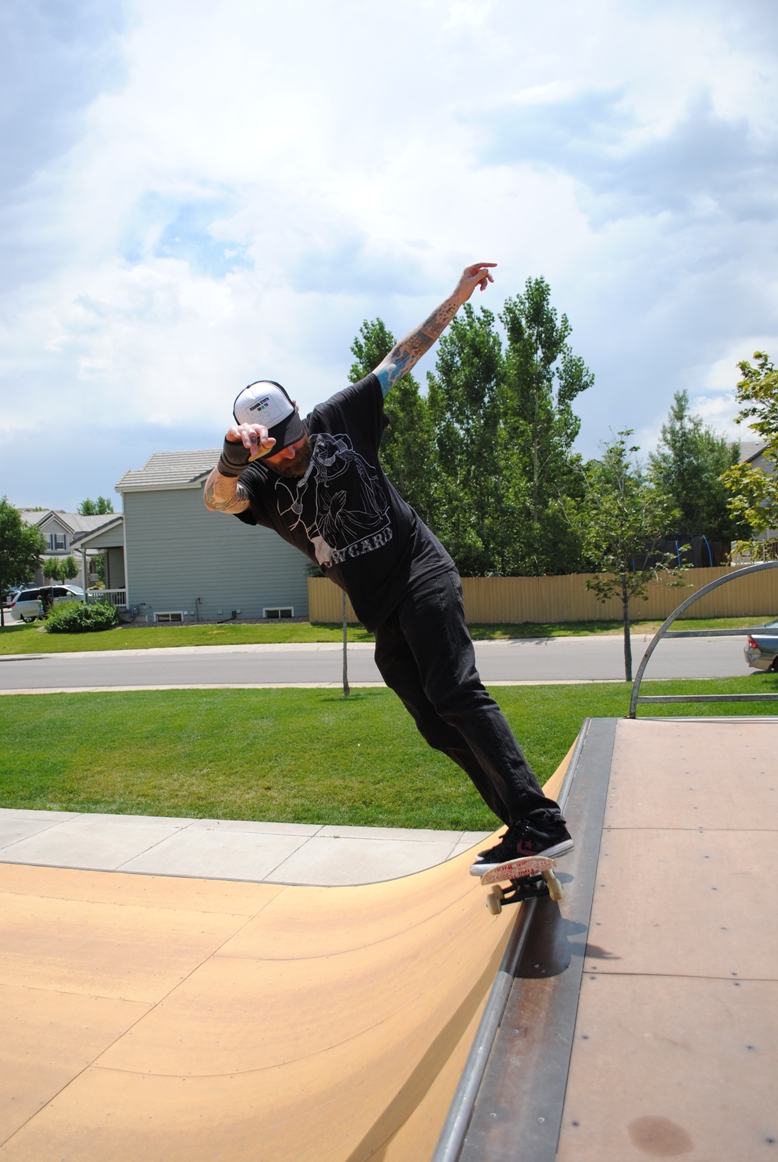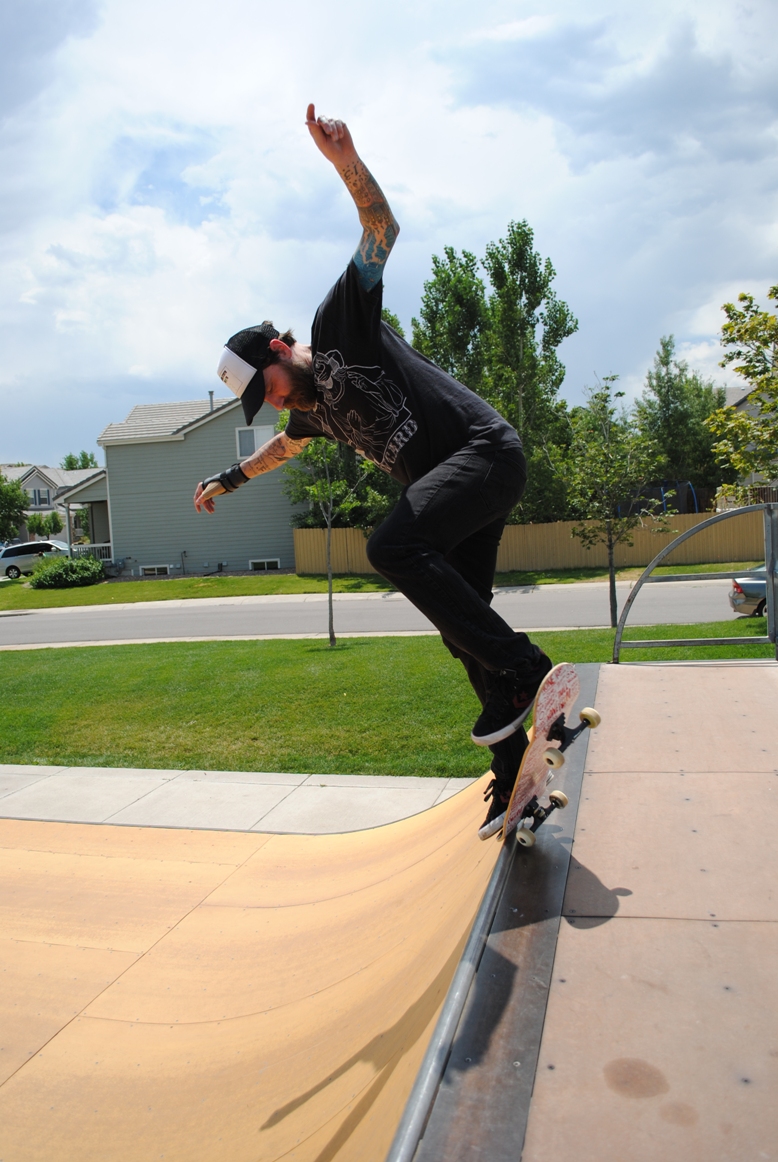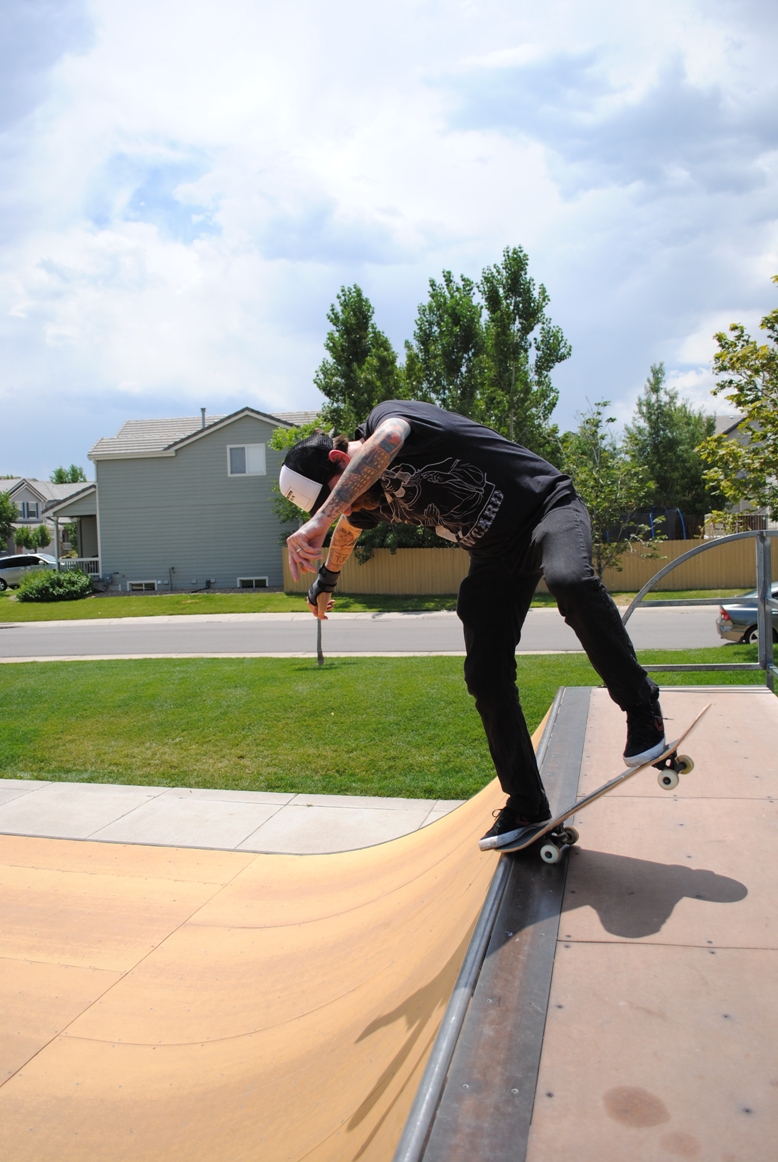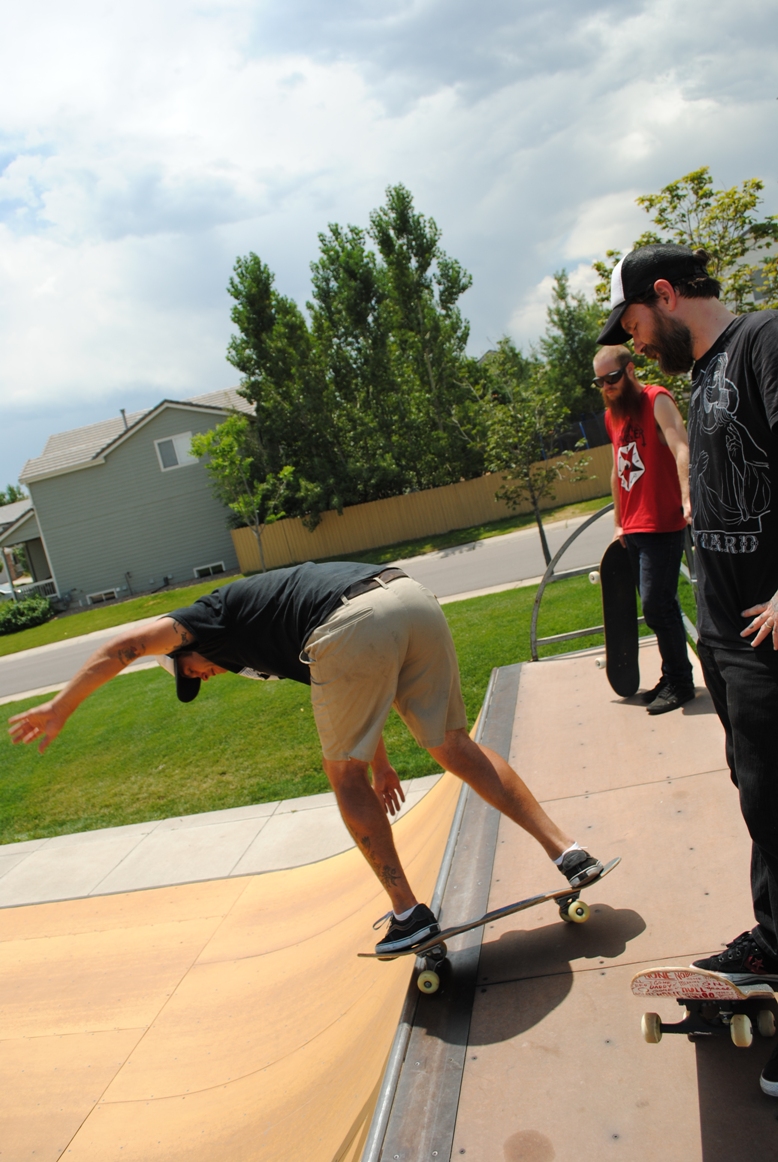 (Brian – Sorry for posting of photo of you missing a trick, but just kinda like the photo. Maybe it's Lazer and Gabe checkin out your butt… not really sure.)
After rock creek, we all piled back on the bus and made moves to the new Wheat Ridge park. They were having some serious sprinkler bum-out issues, where the sprinklers create mini rivers through the park. Kinda shitty, but otherwise the park looked pretty awesome. Another day (I hear they're fixed now). After that we had a rad Arvada session to end skating on this super hot (probably atleast 95 degree) day. A few bus ride photos…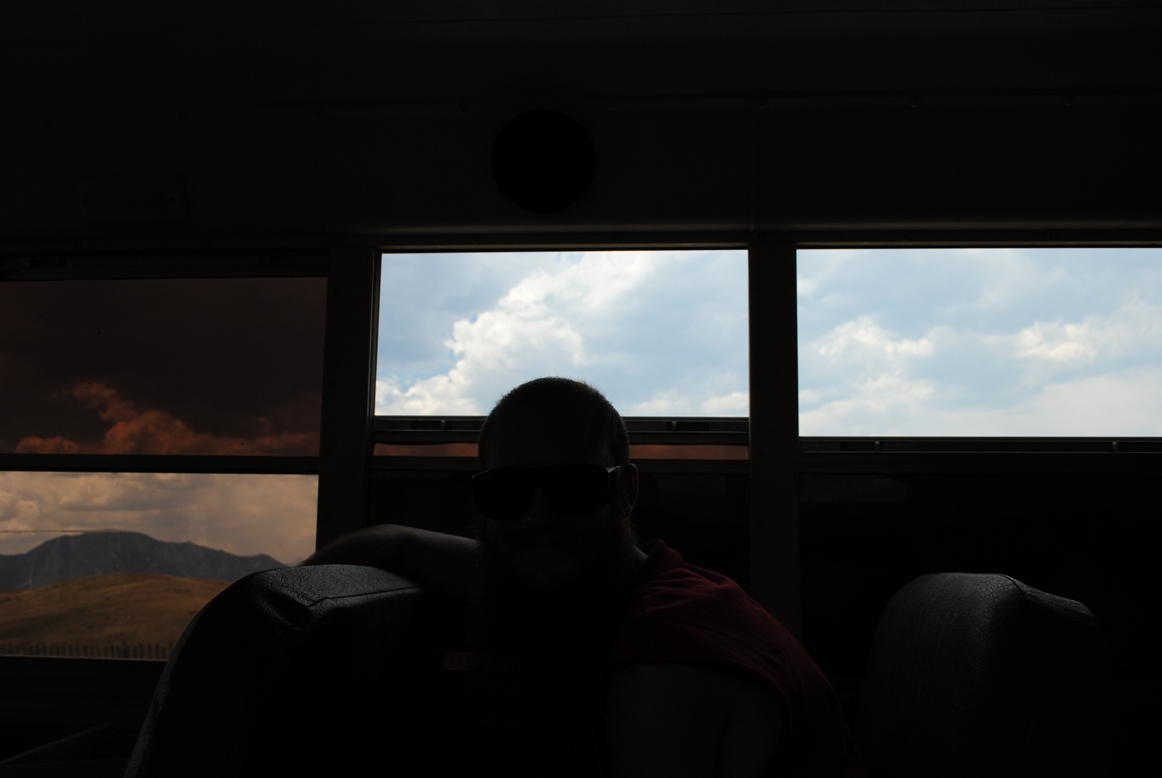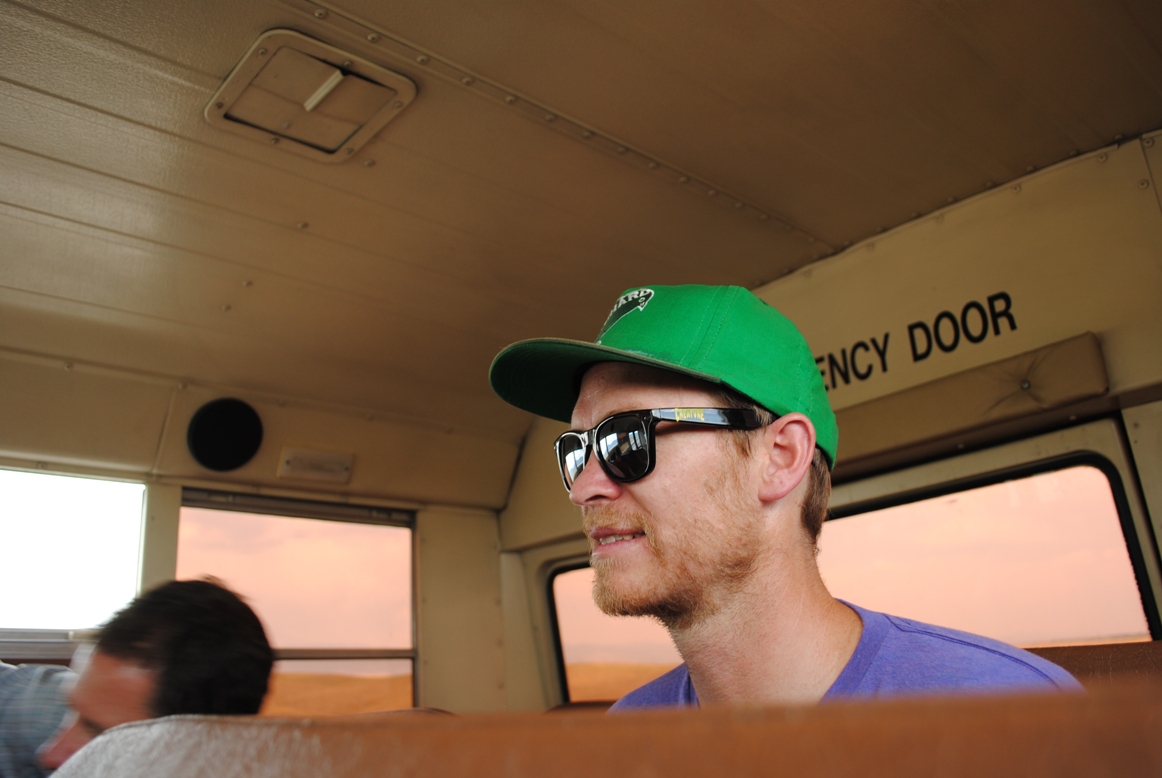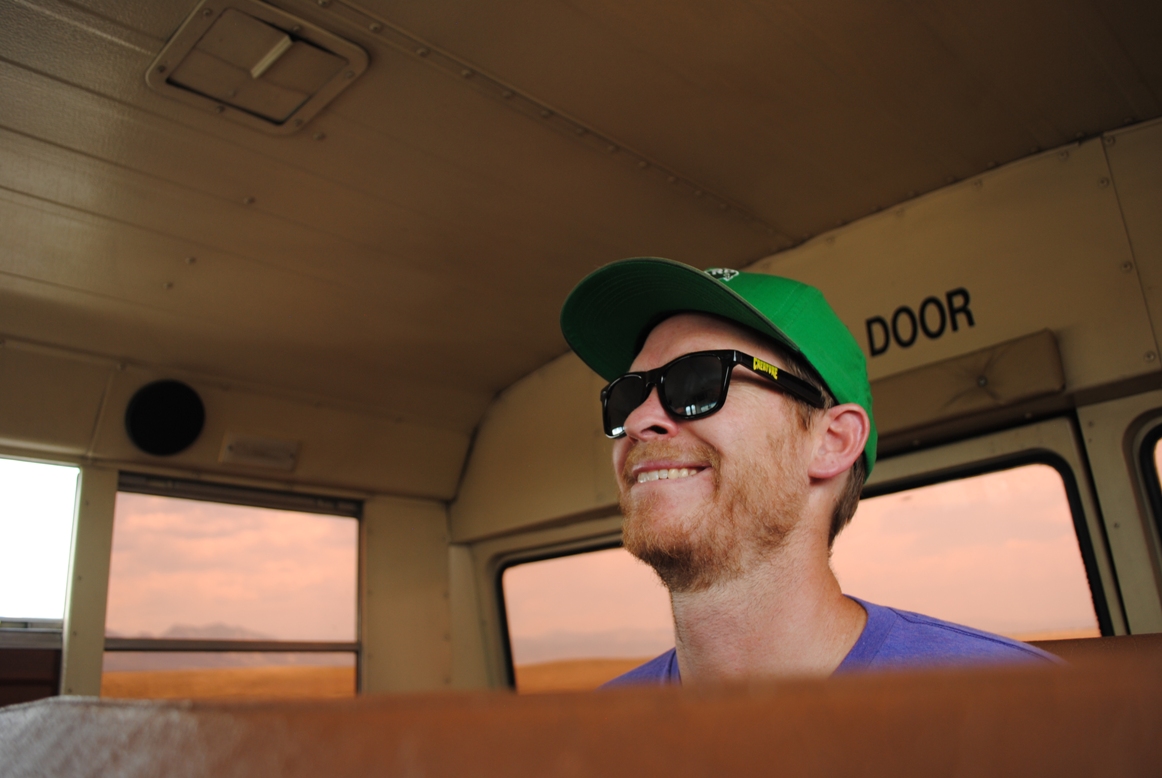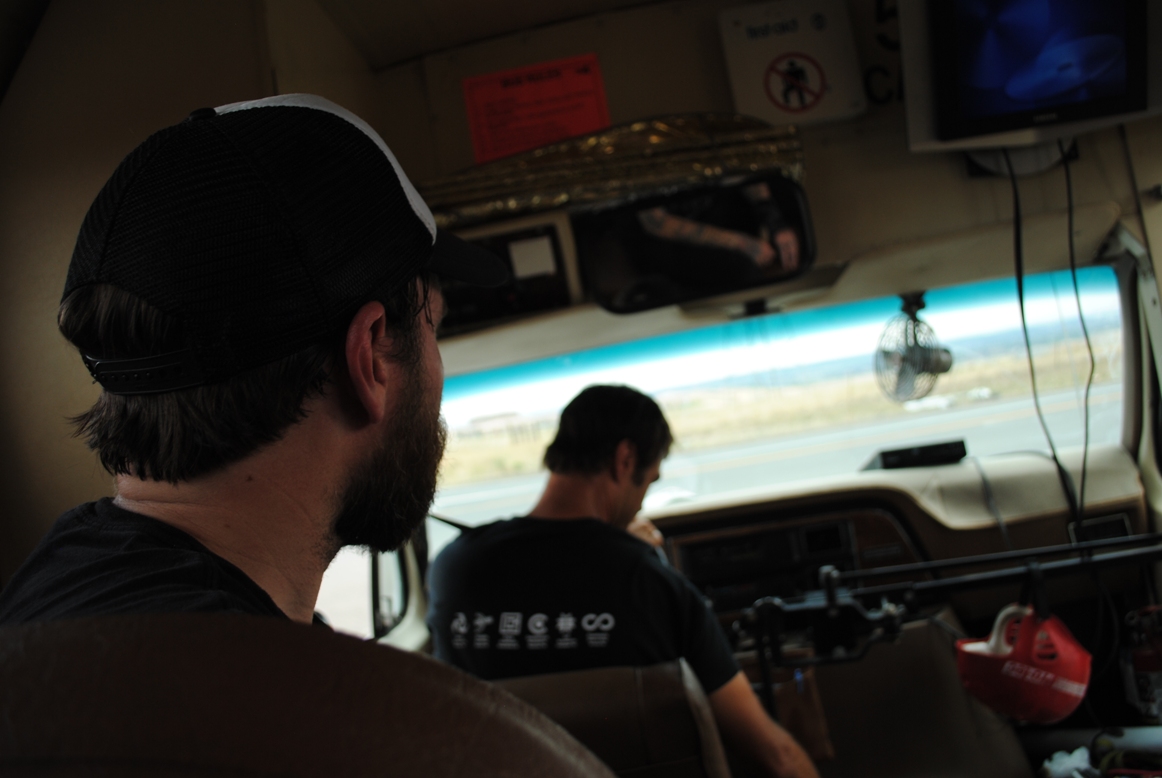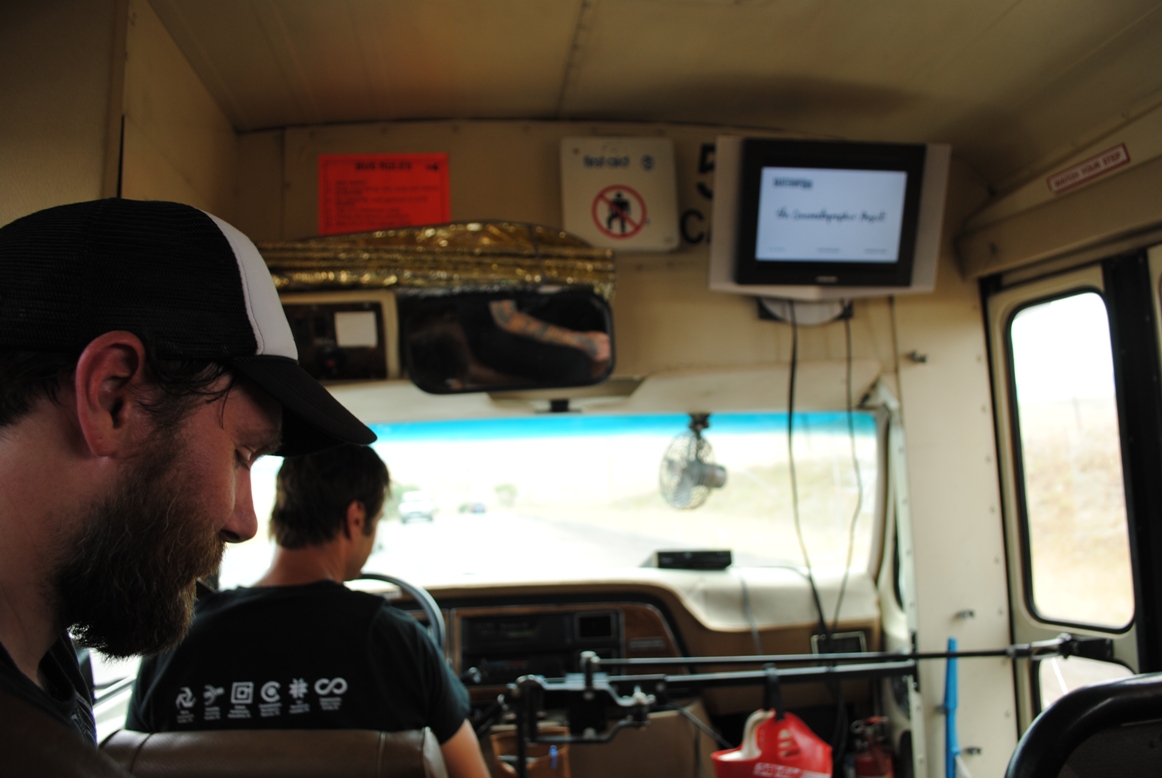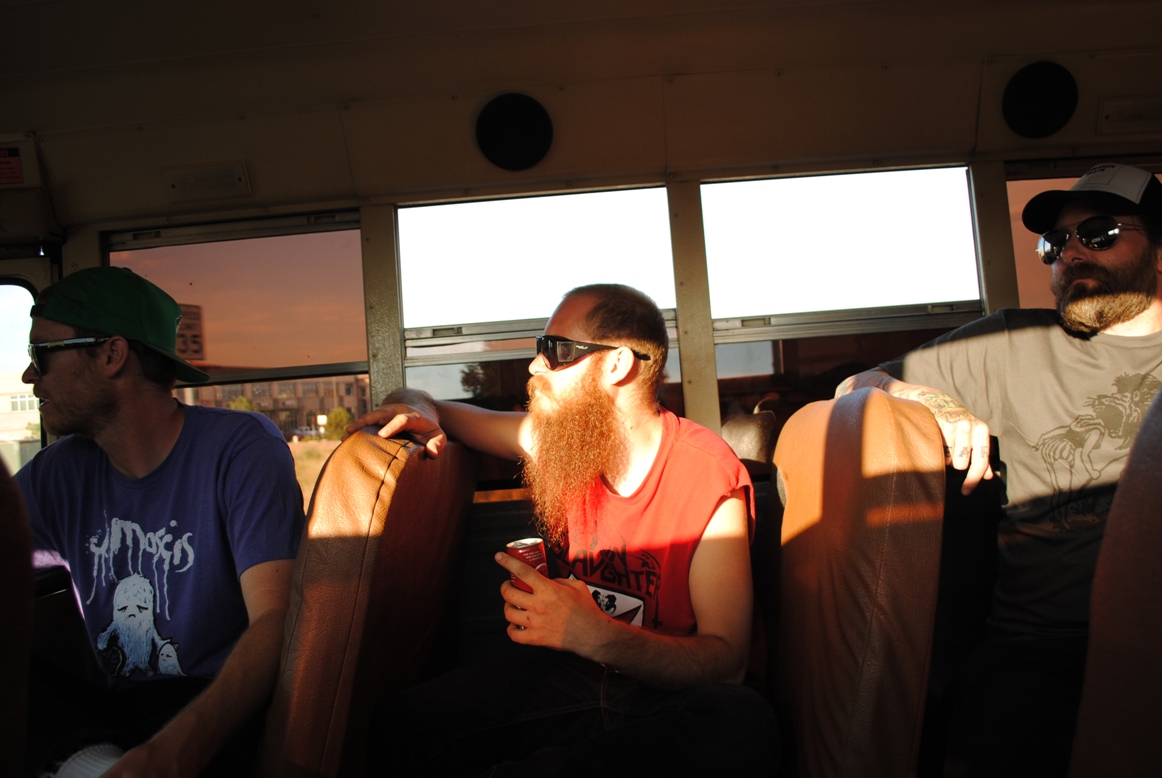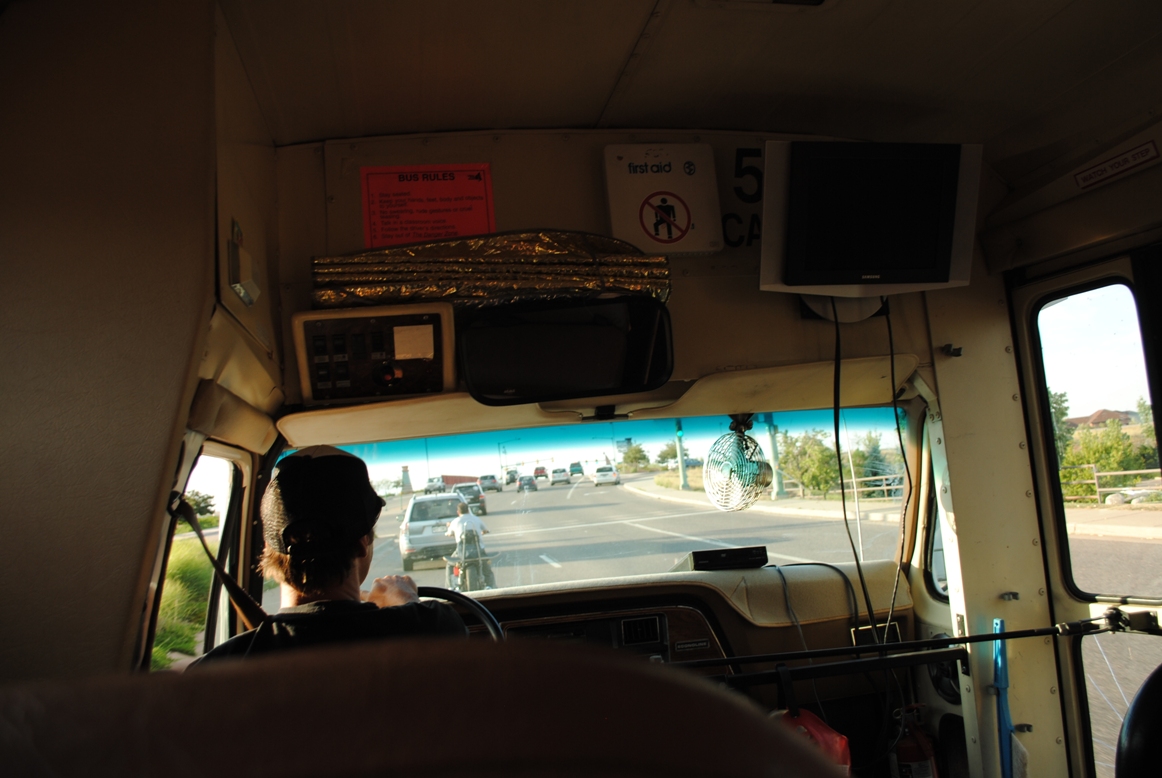 Thanks so much Brian for carting us all around!
Later that night Brian had a bbq for the whole crew and more at his place in Erie. Fun times! Summer rules.