One day, Jack and I went to hang out with Fuzz at Crisis. Pretty standard. We realized we were all wearing plaid. This reminded of us Gordan and PlaidAgain. So, we made a little sign and did a photo shoot dedicated to our pal Gordo…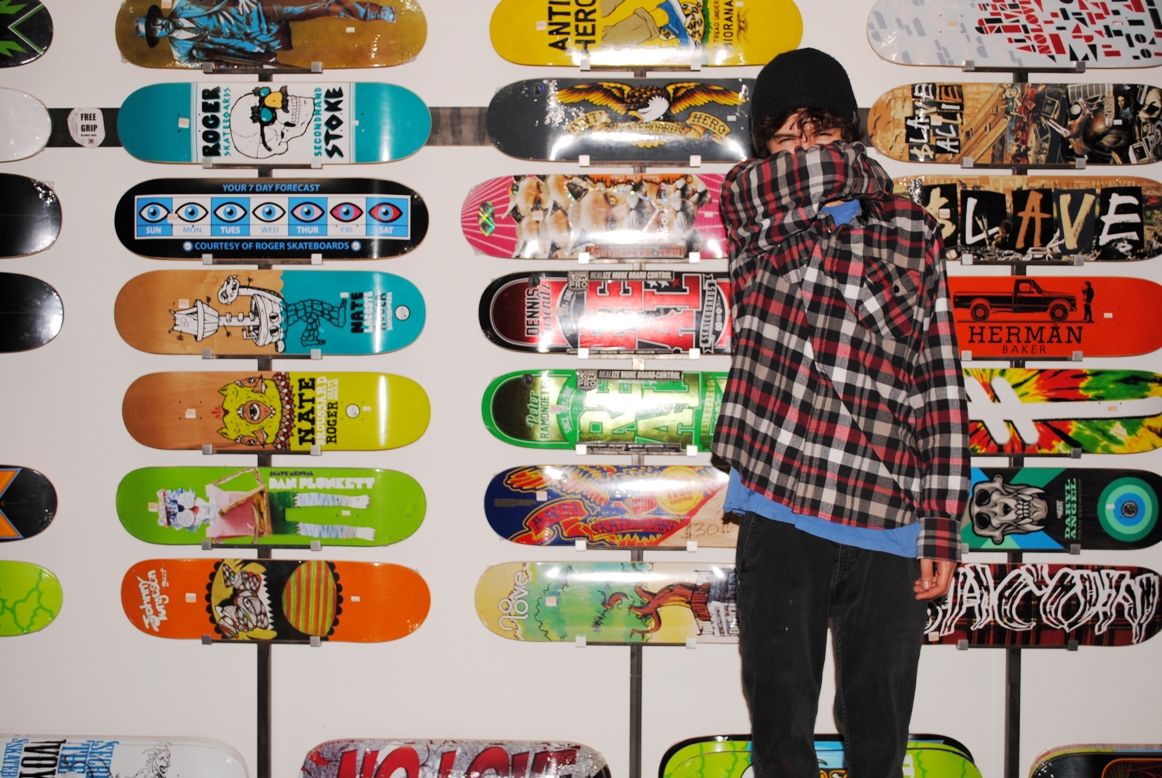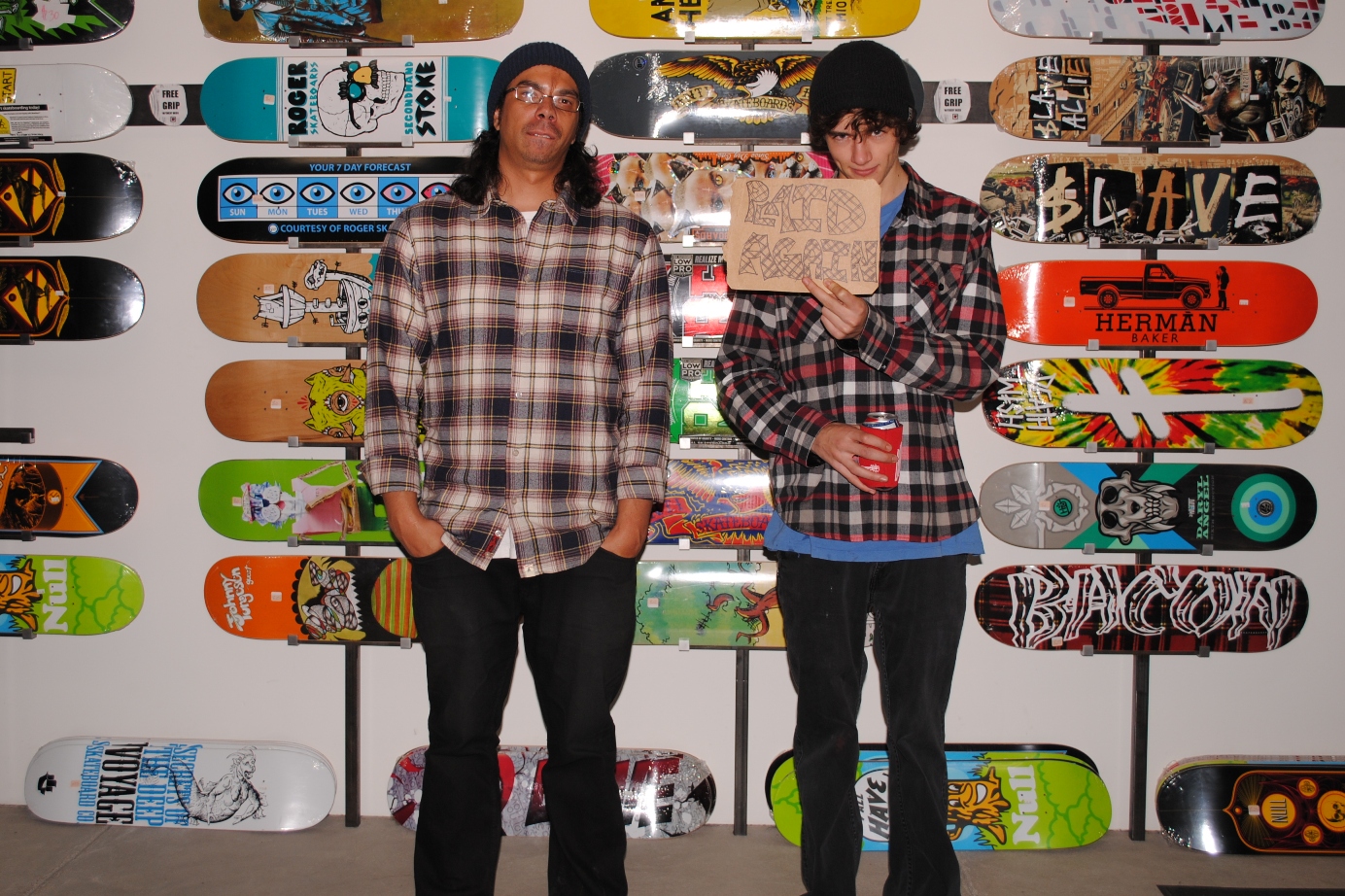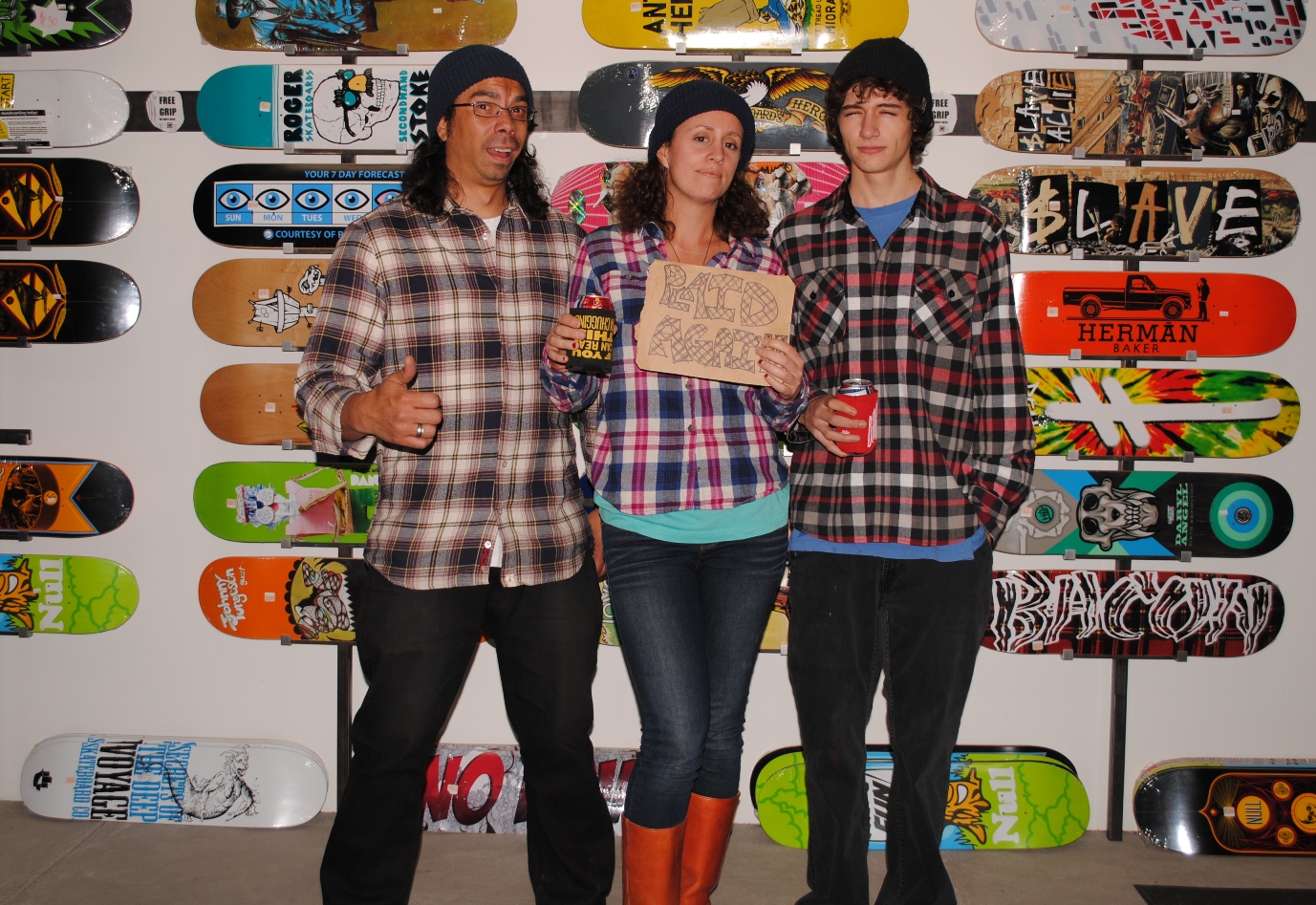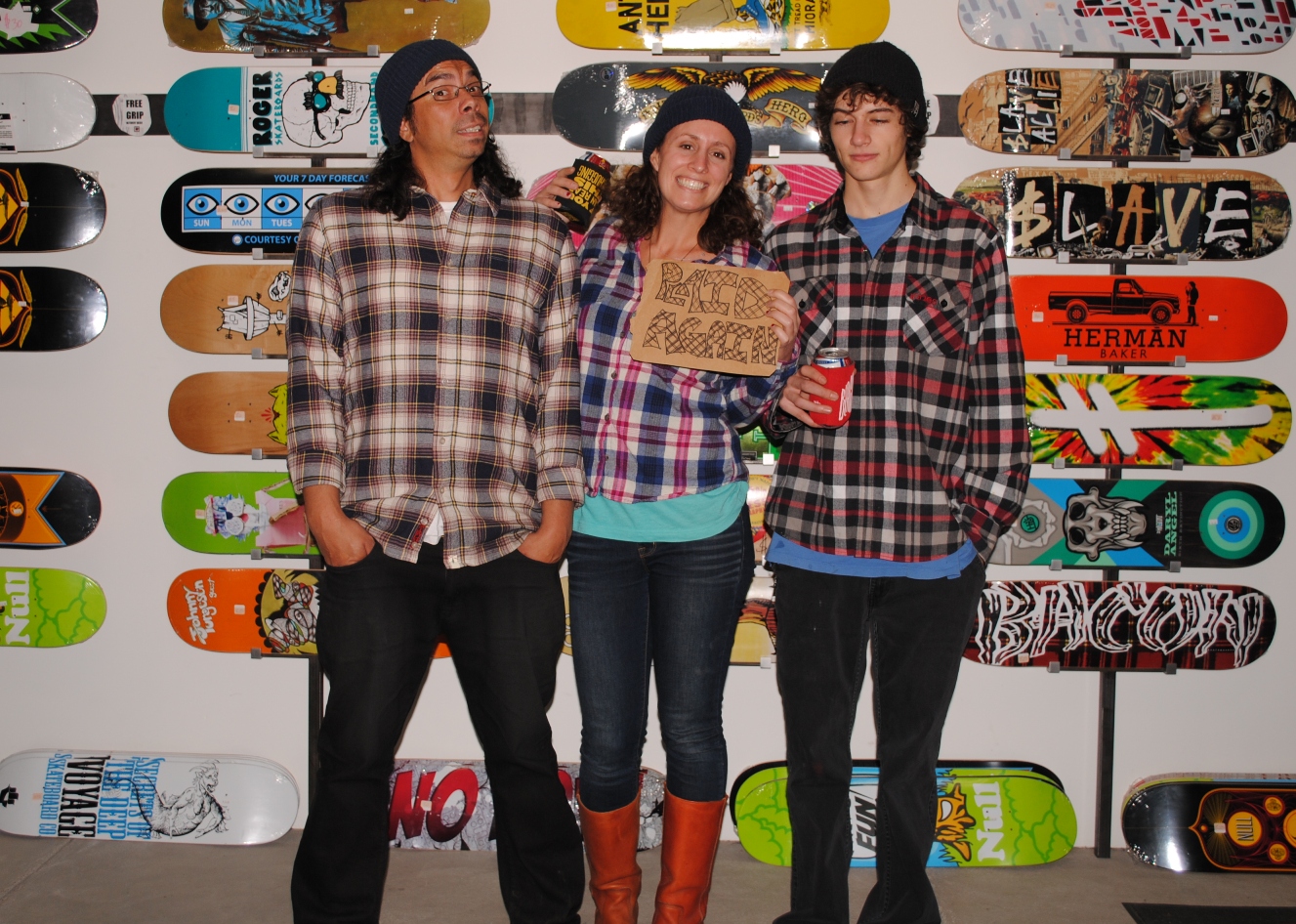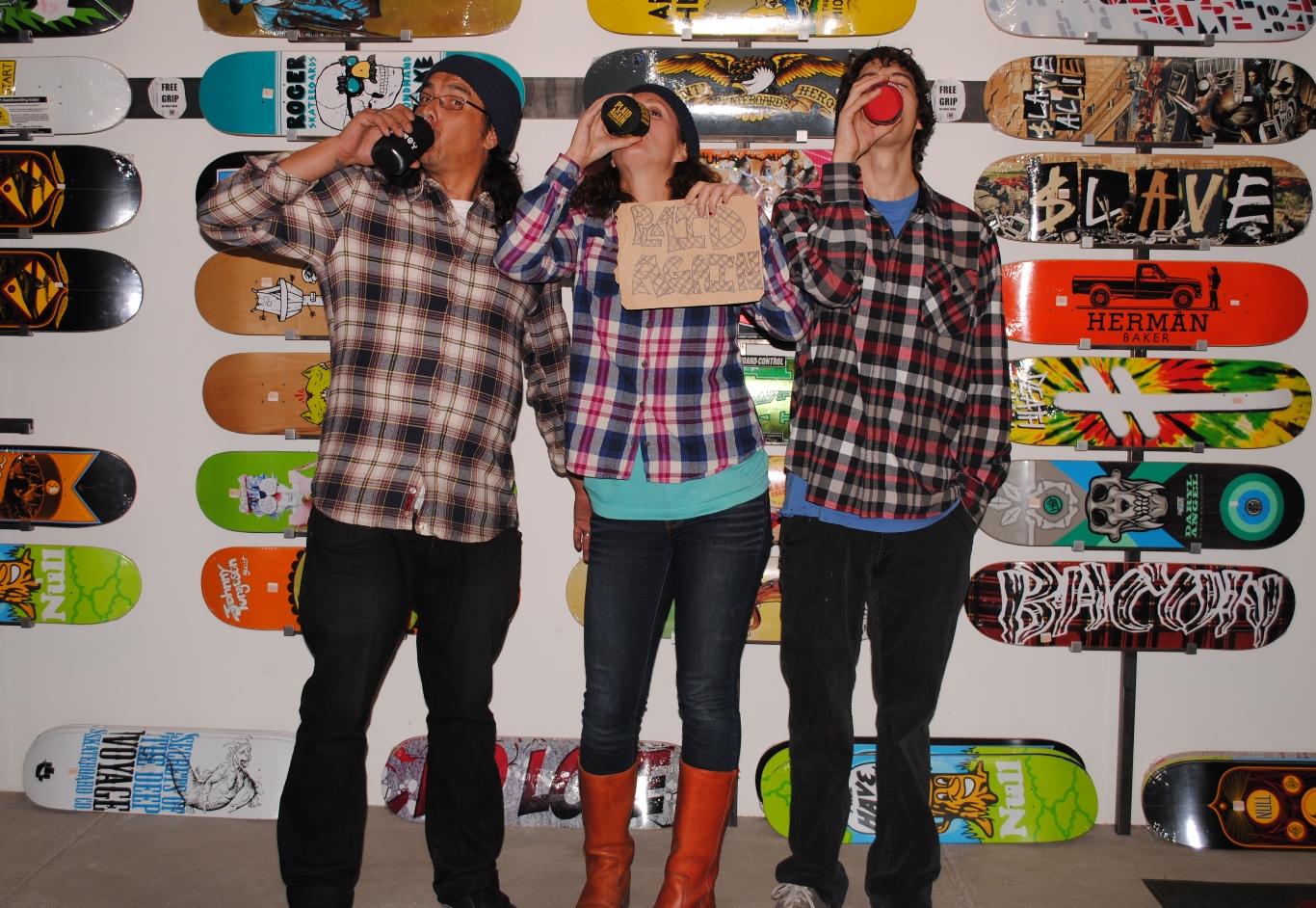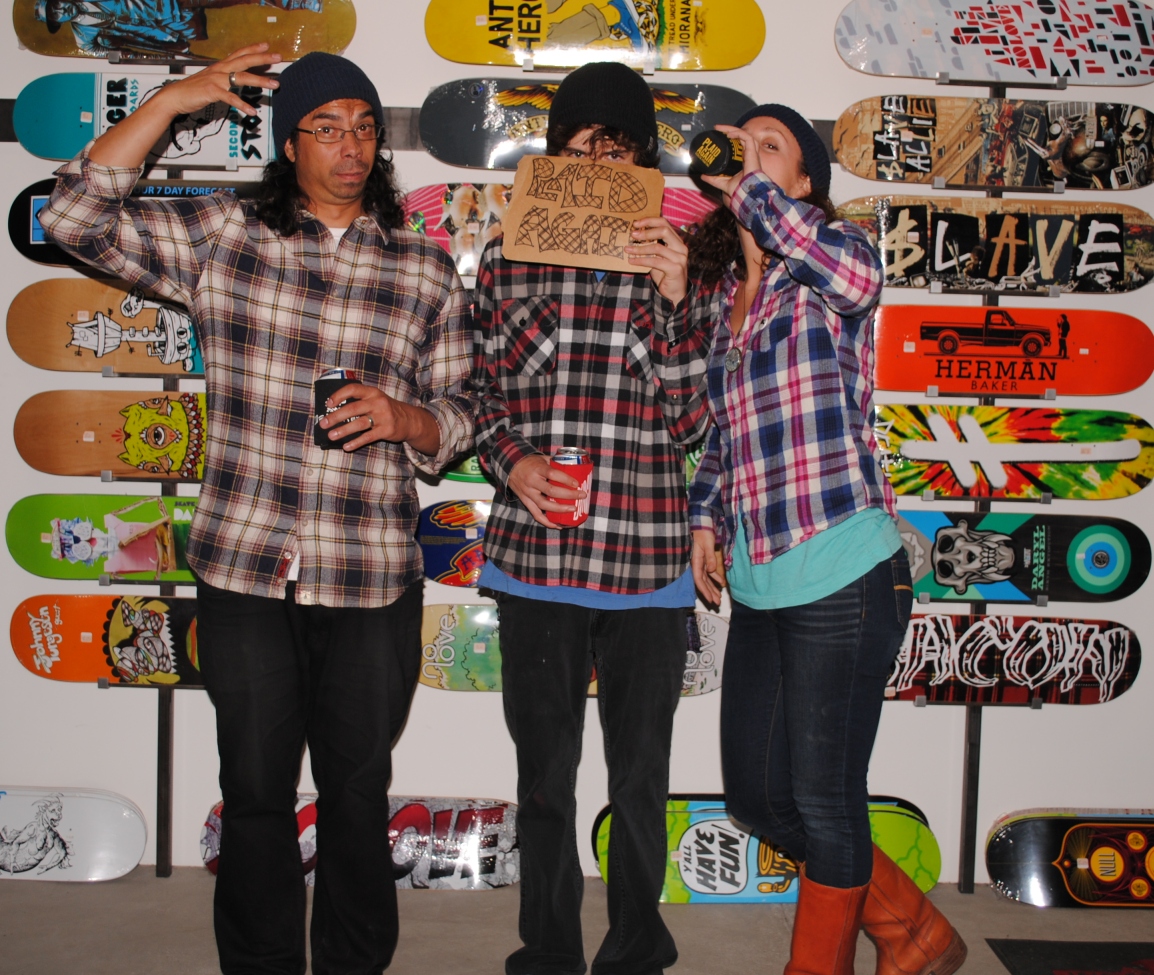 Fun self-timer photo shoot.
After that I found a piece of an old board that I left at Crisis by accident…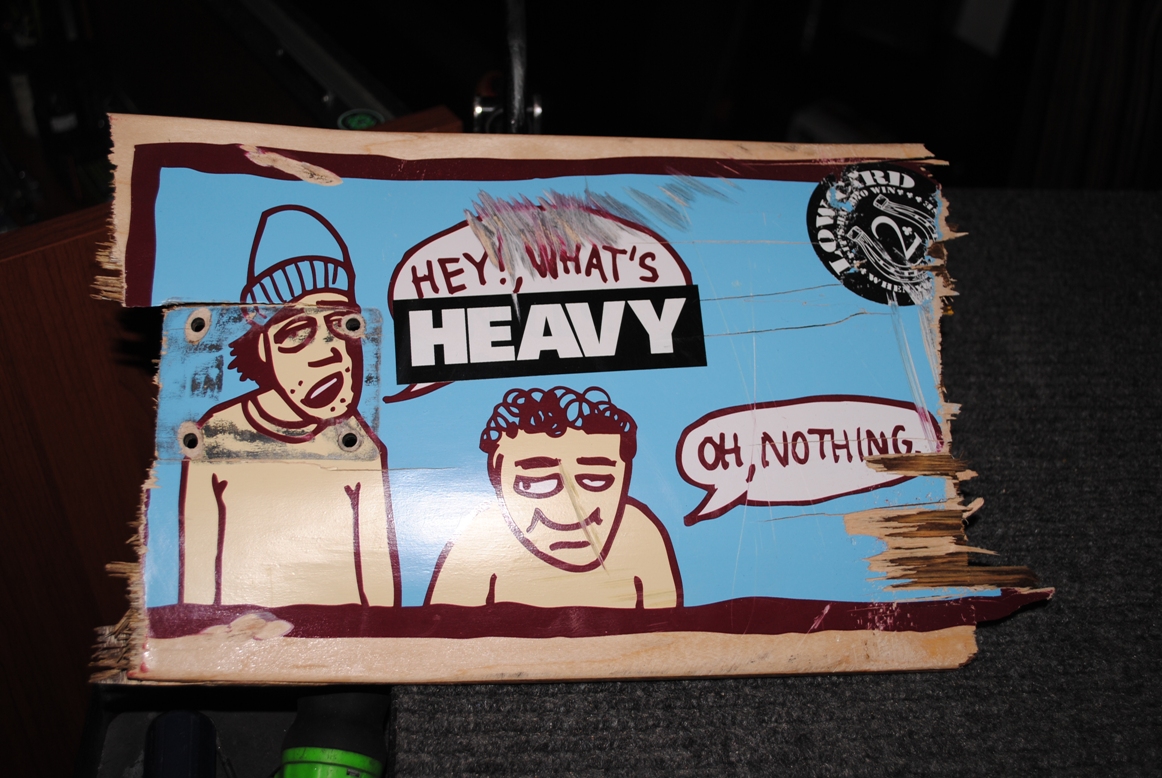 (It originally said "Hey what's Null?… Oh nothing HEAVY", but someone moved the HEAVY sticker over the Null. Ha)
On this particular night, our (hopeful) "shop cat" Figgy returned. We met Figgy one night back in August and instantly, Fuzz, Jack and I fell hopelessly and madly in love with this cat. He is amazing. I named him Figgy because he looks the Figaro, the cat in Pinnochio. So if you're not a big fan of cats or cat photos, you might as well stop looking at this post right here.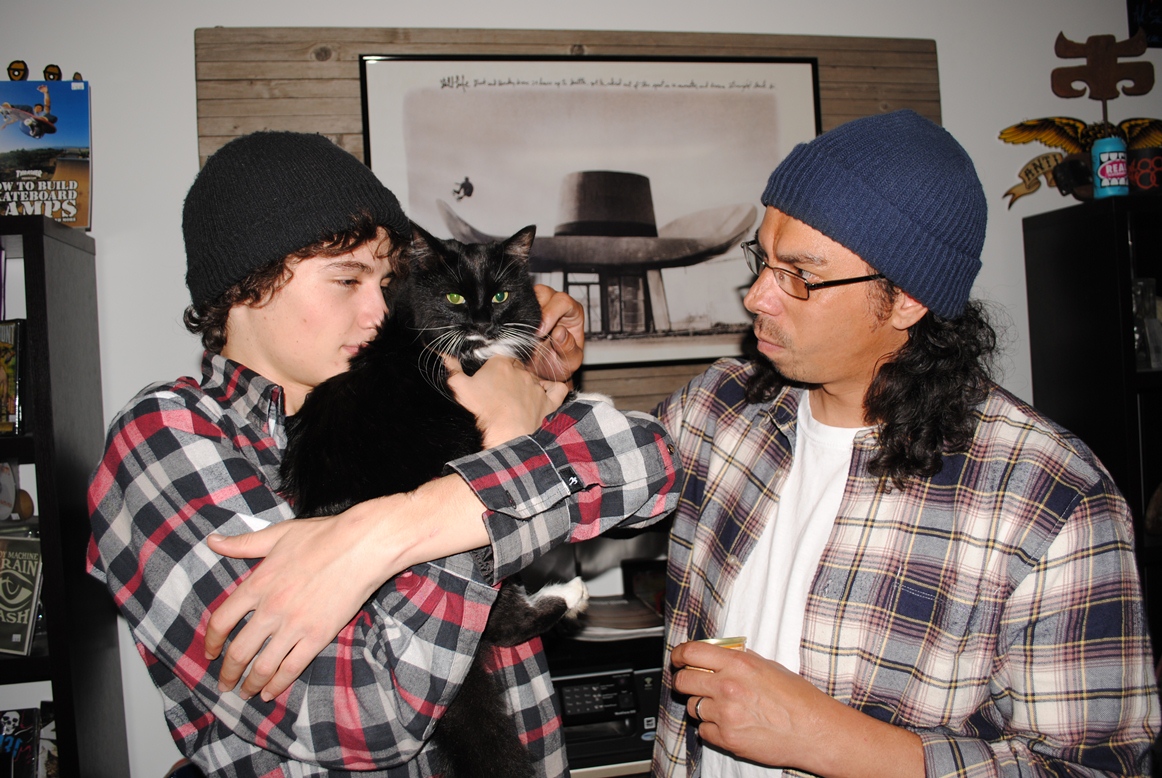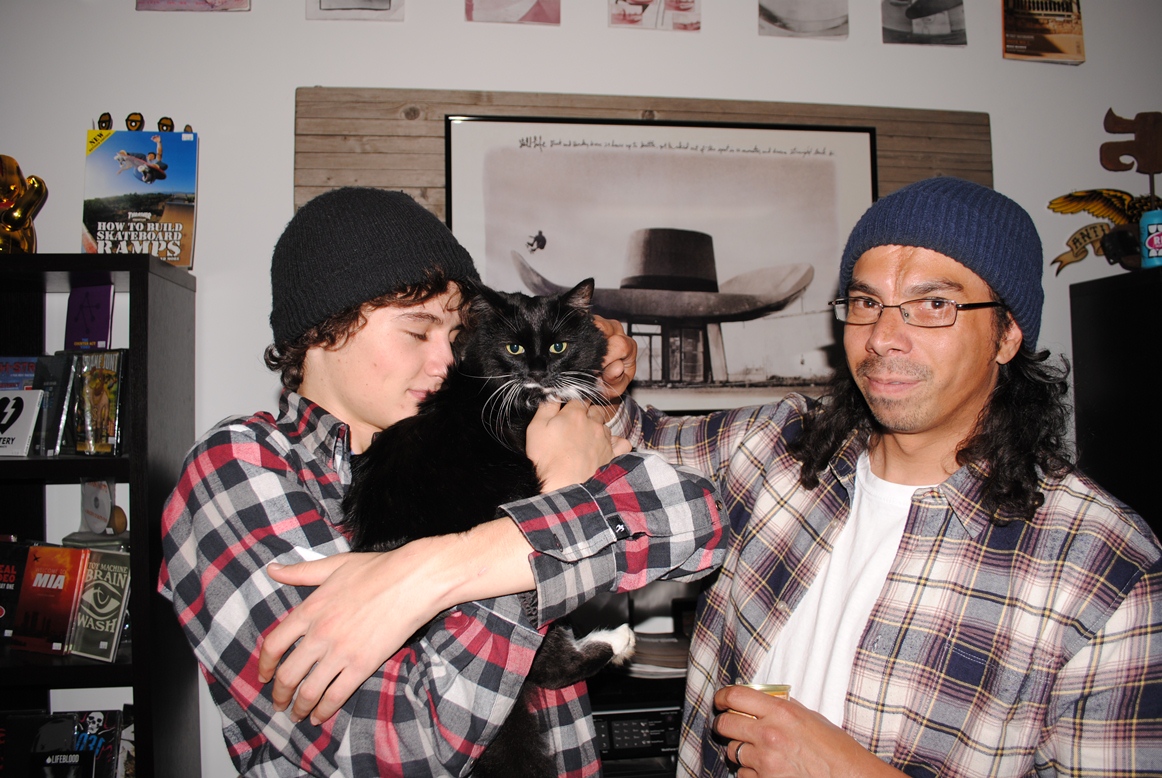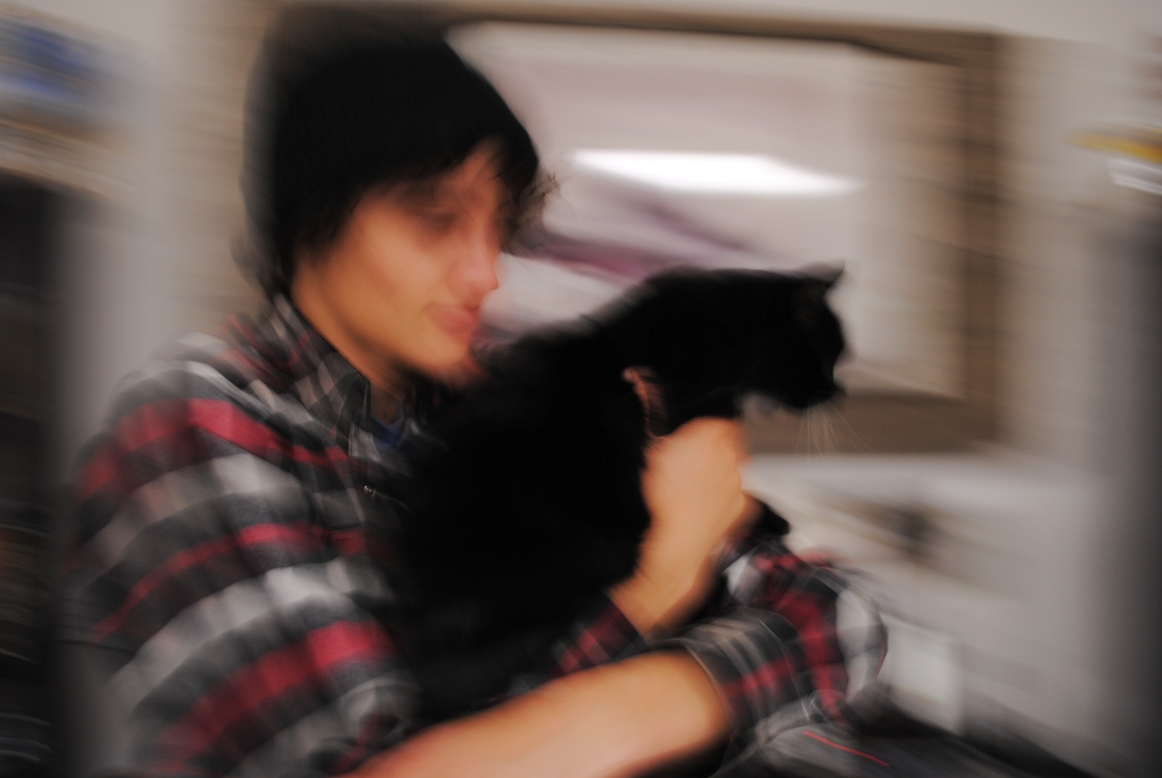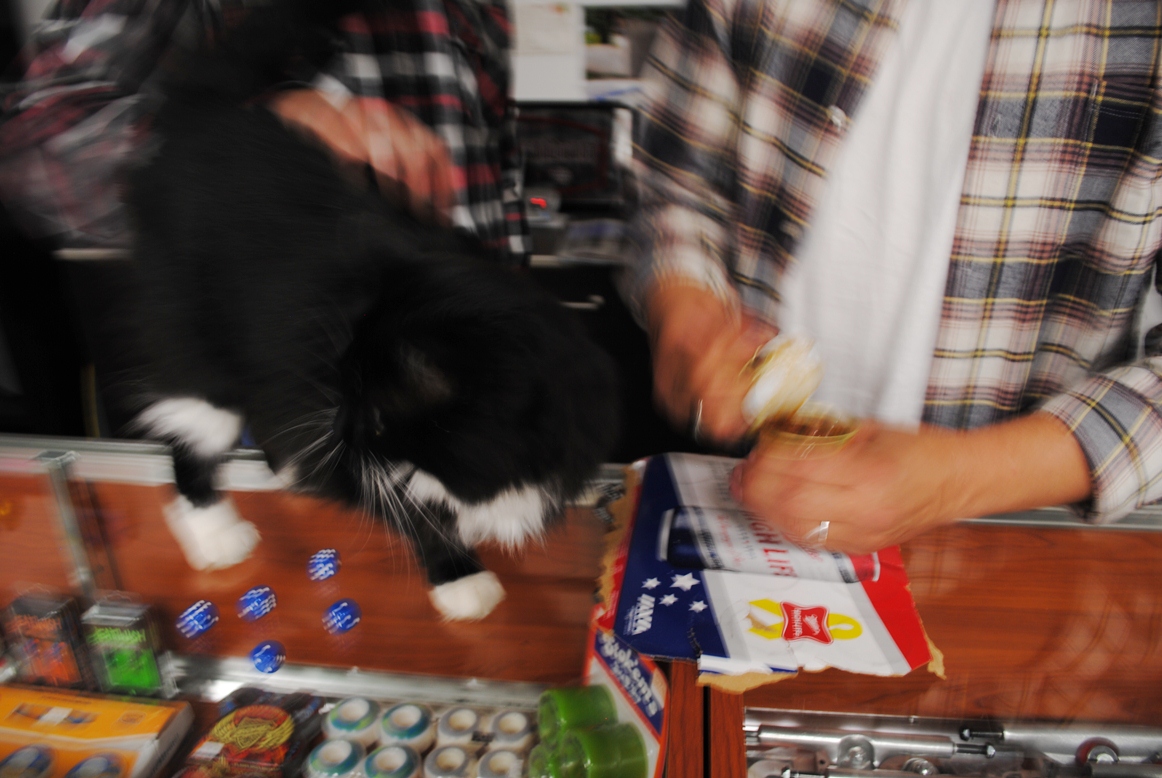 We bought him food last time we saw him, and still had a can left. So yes, we fed him… anything to convince him that hanging out with us is awesome and that he should totally be our shop cat.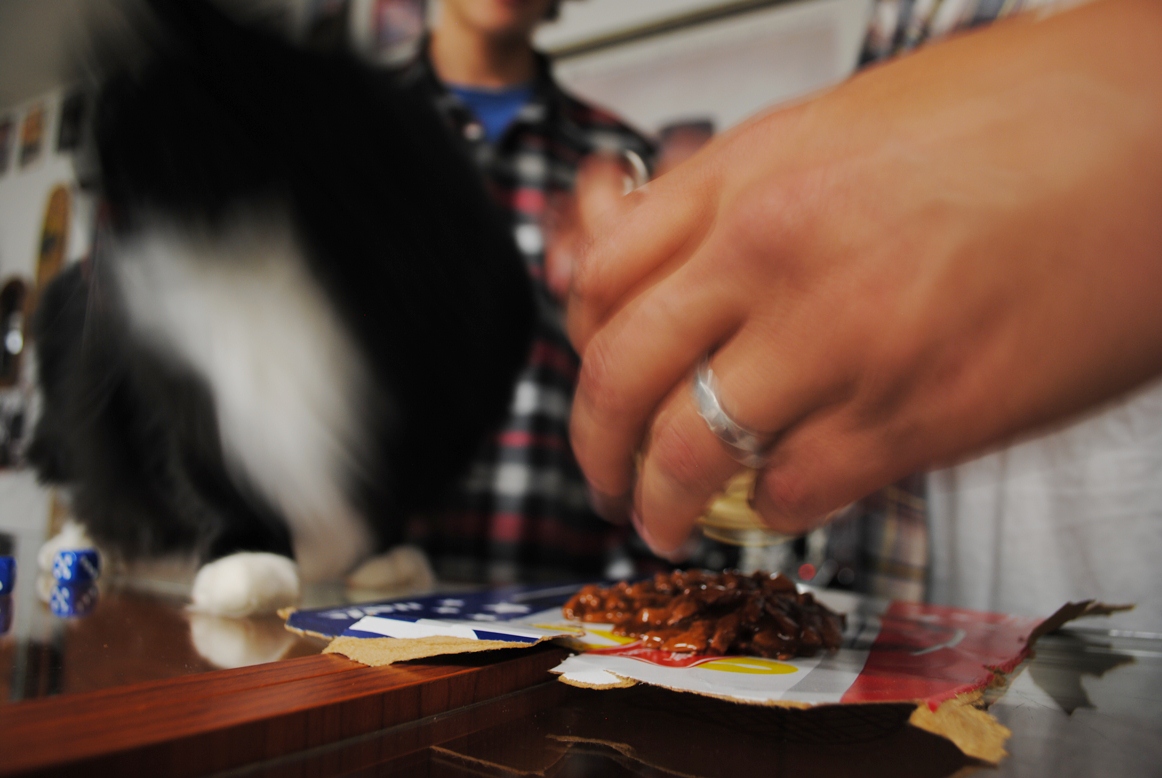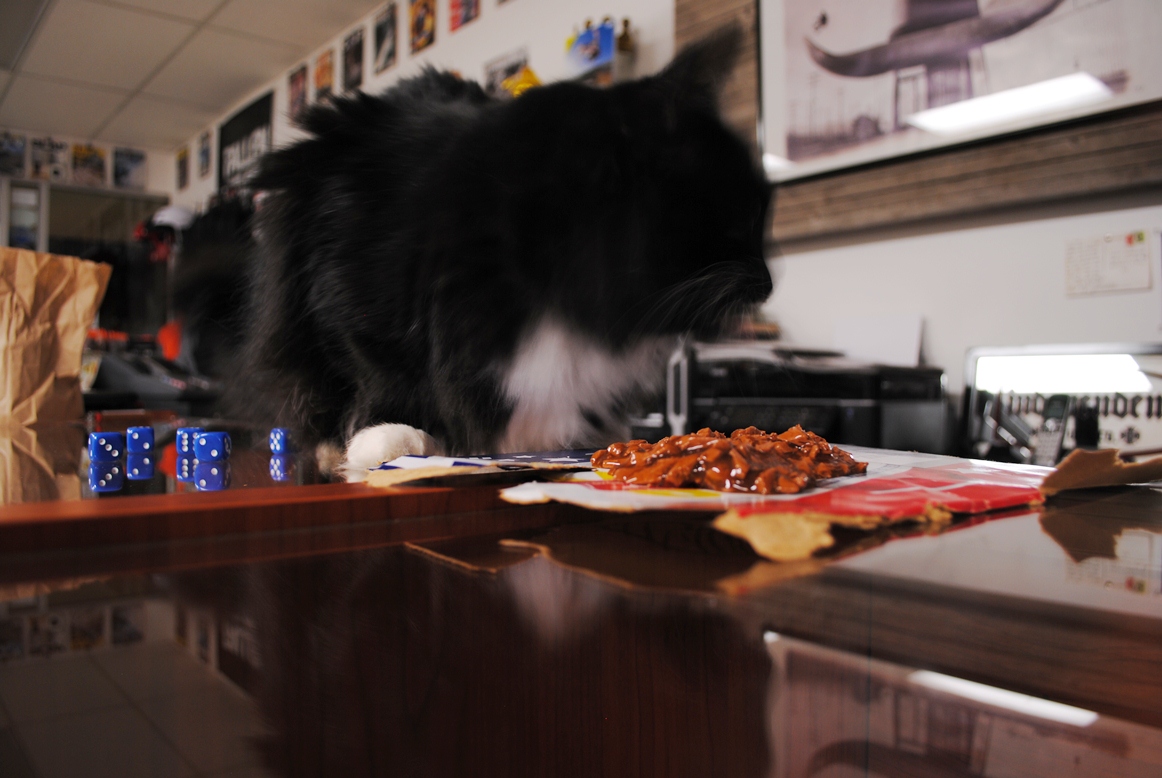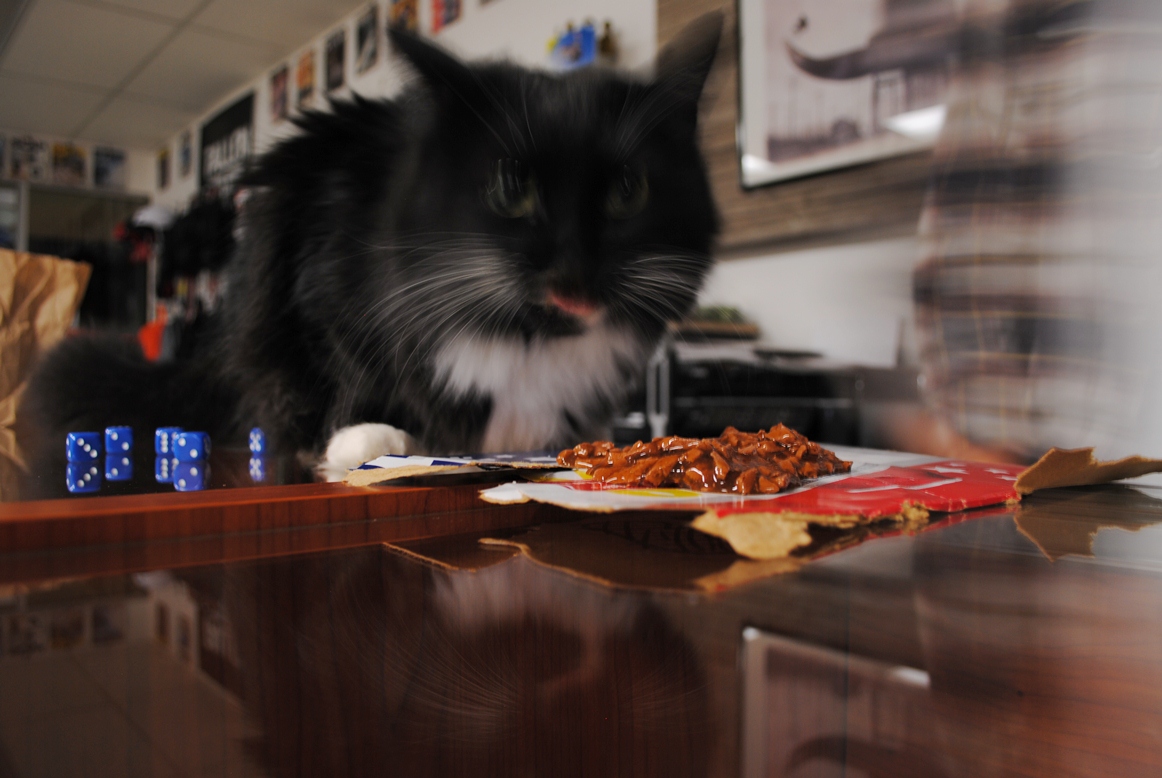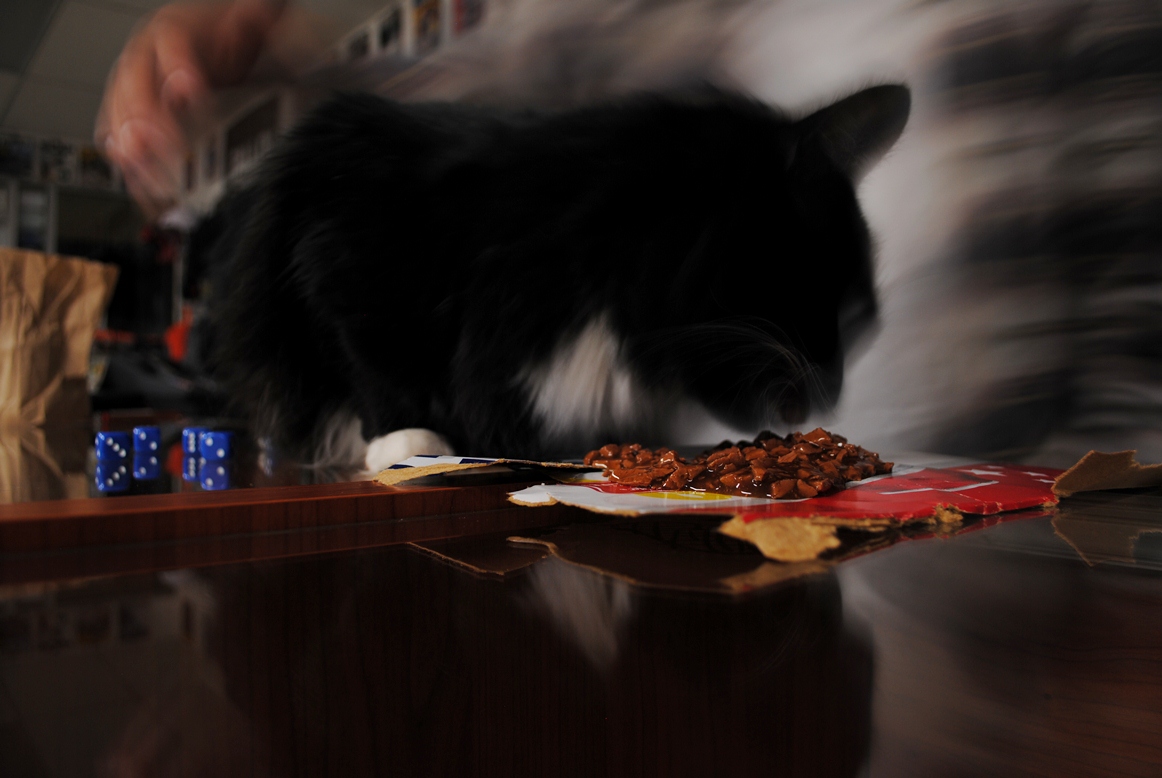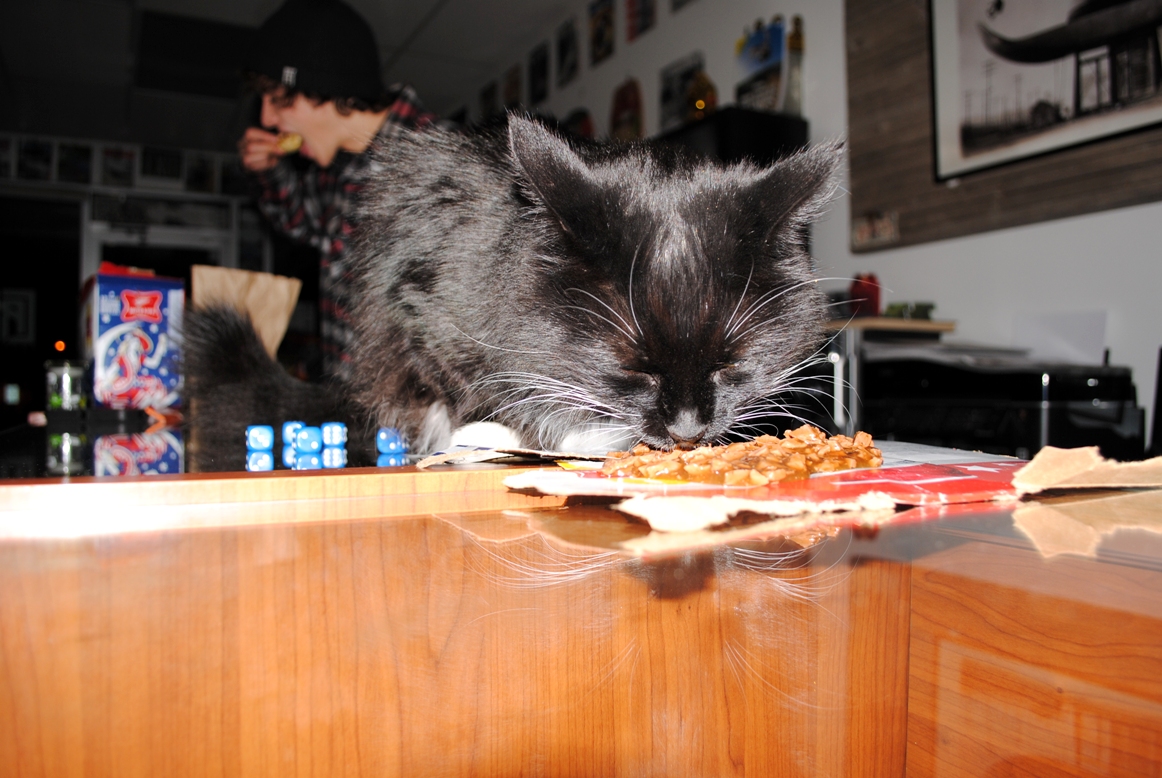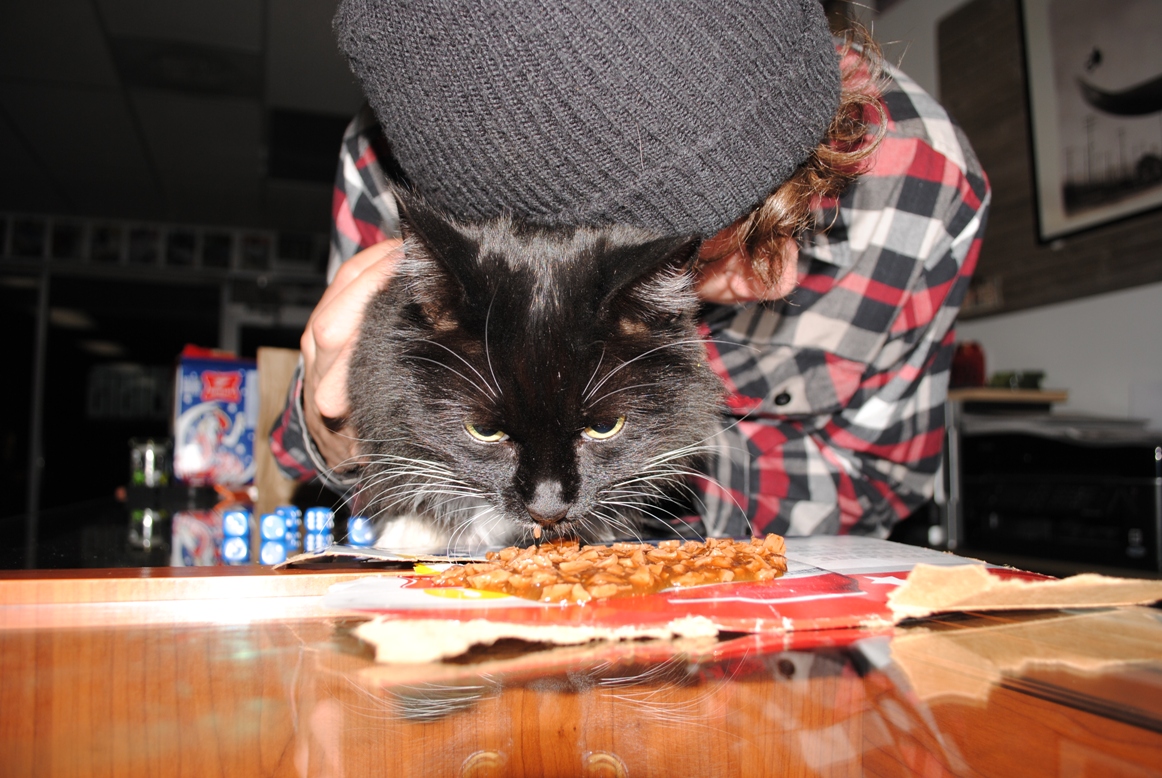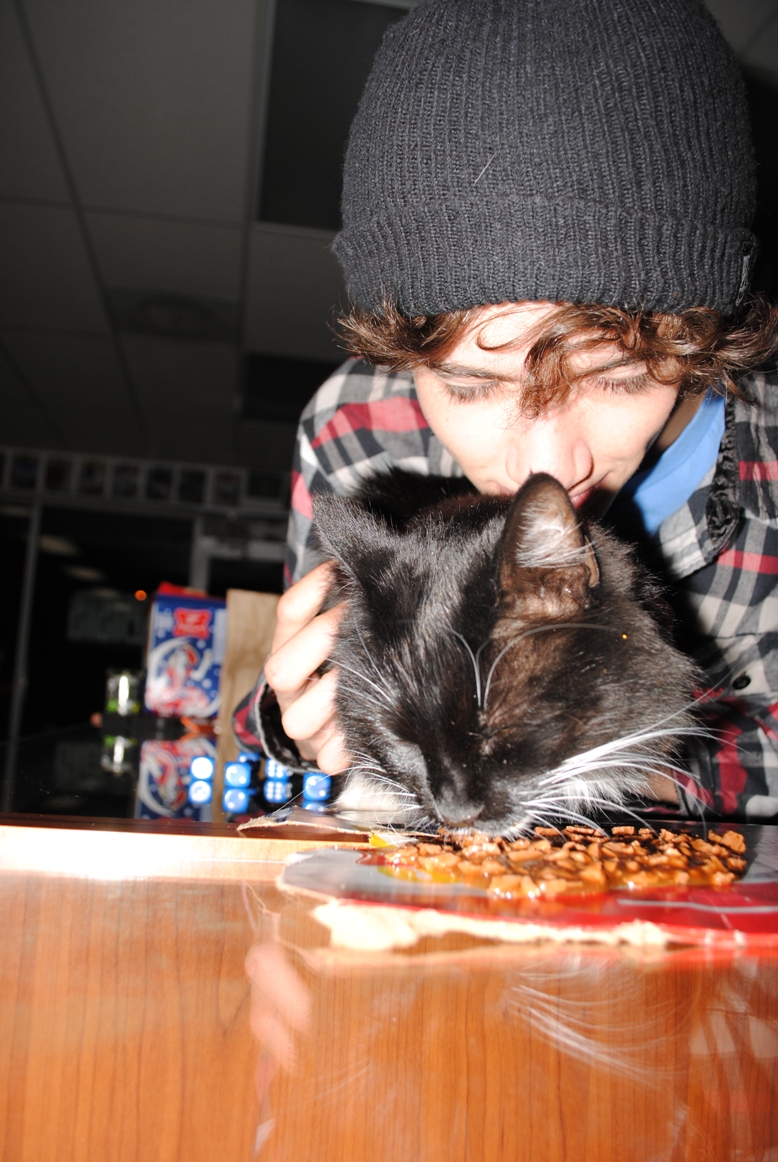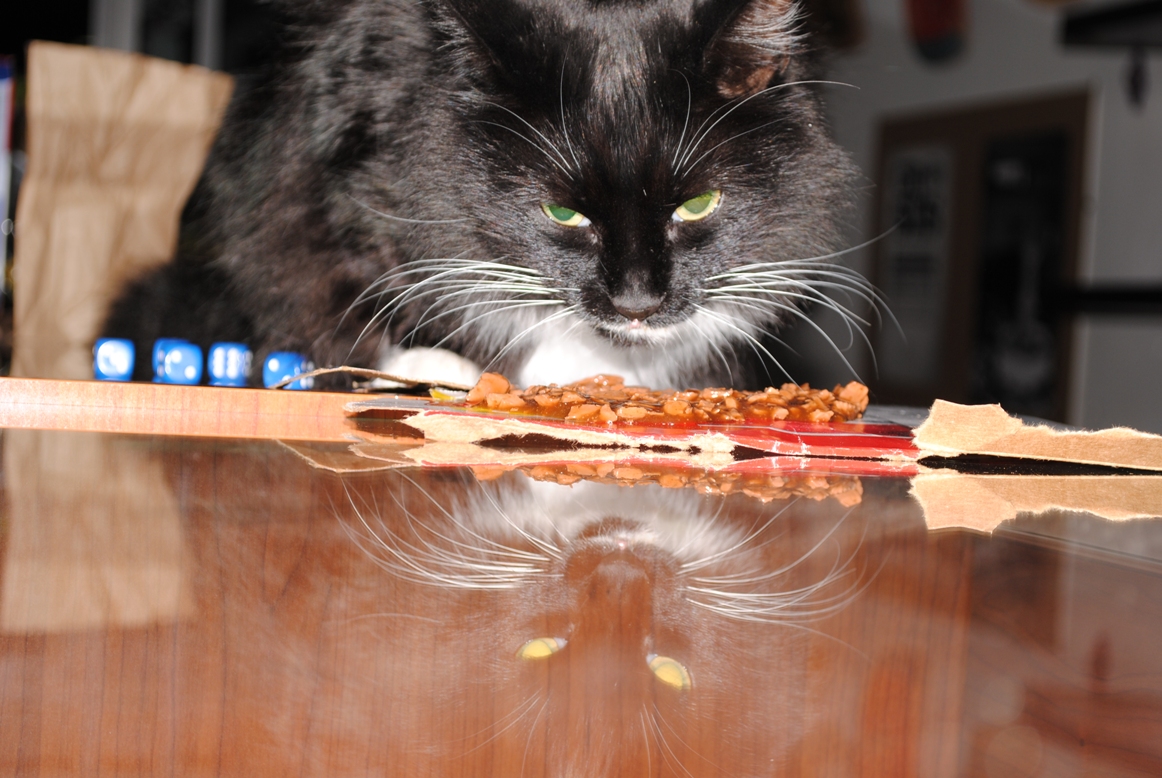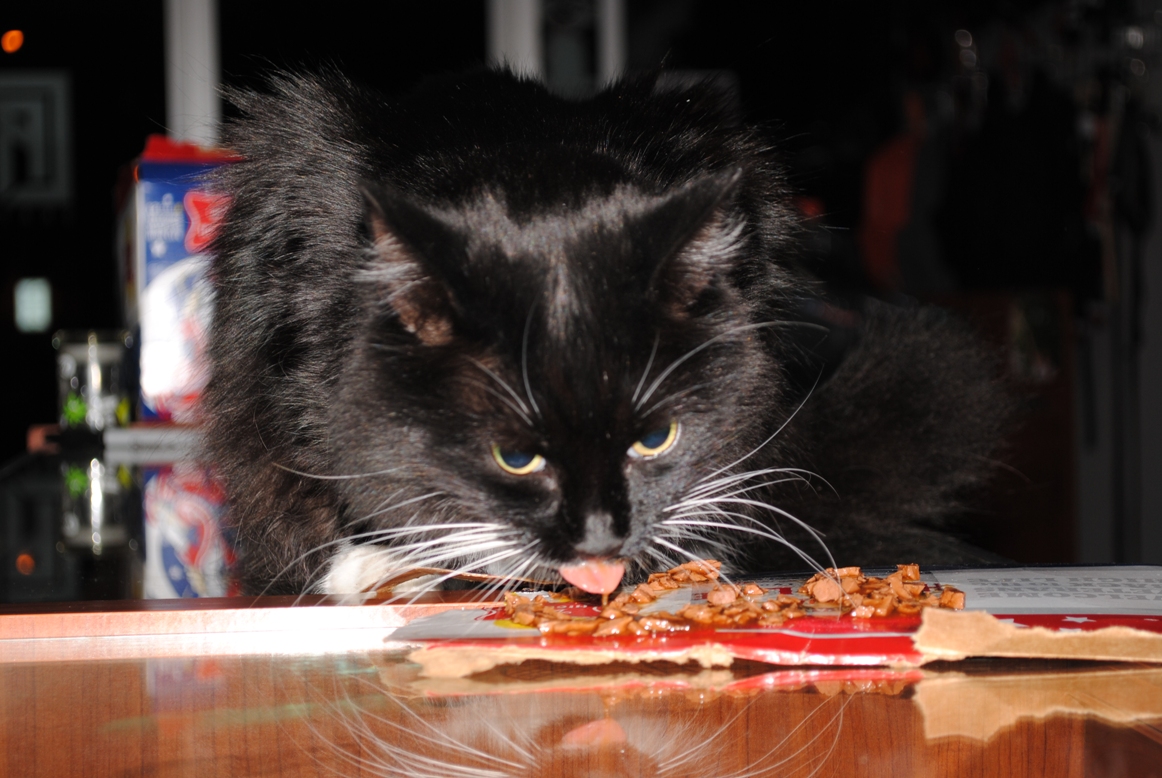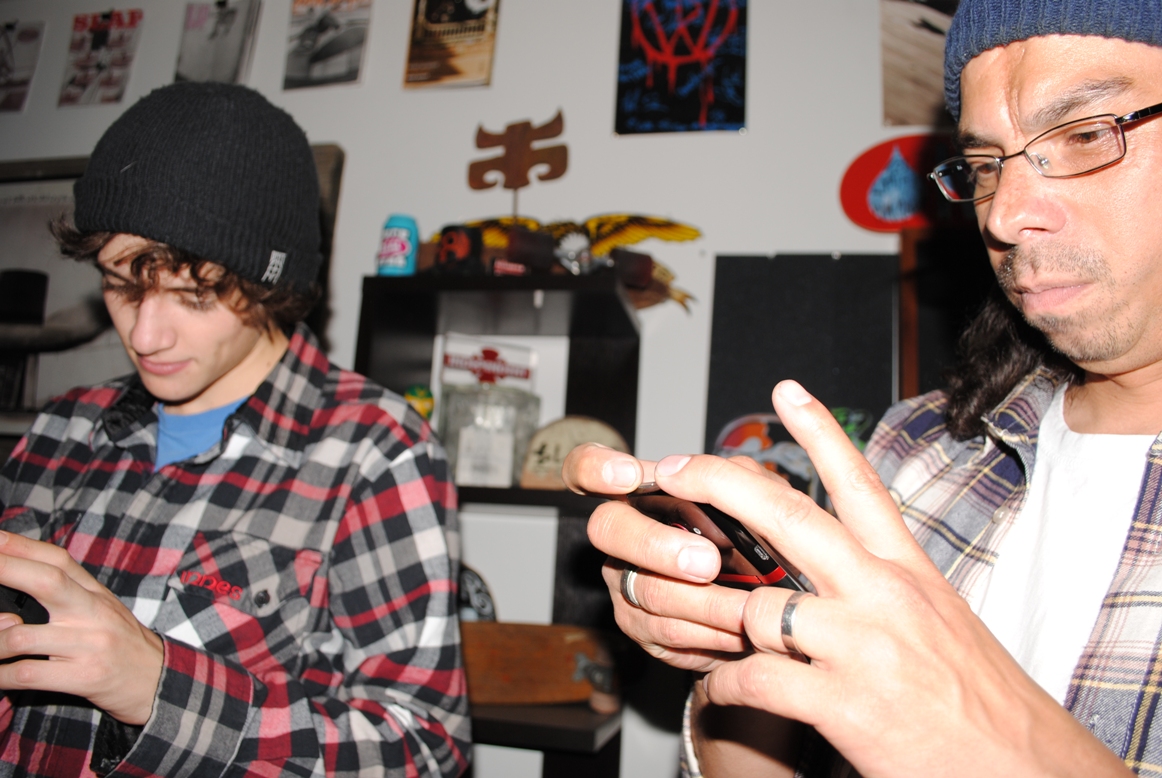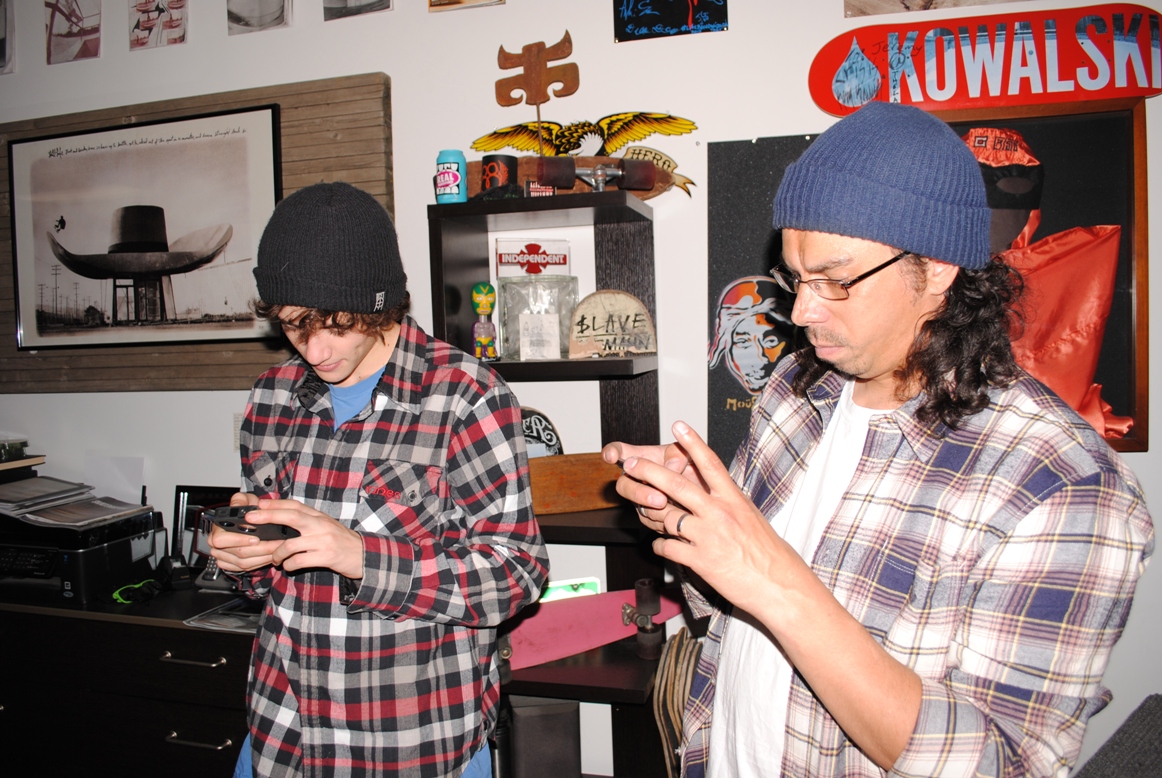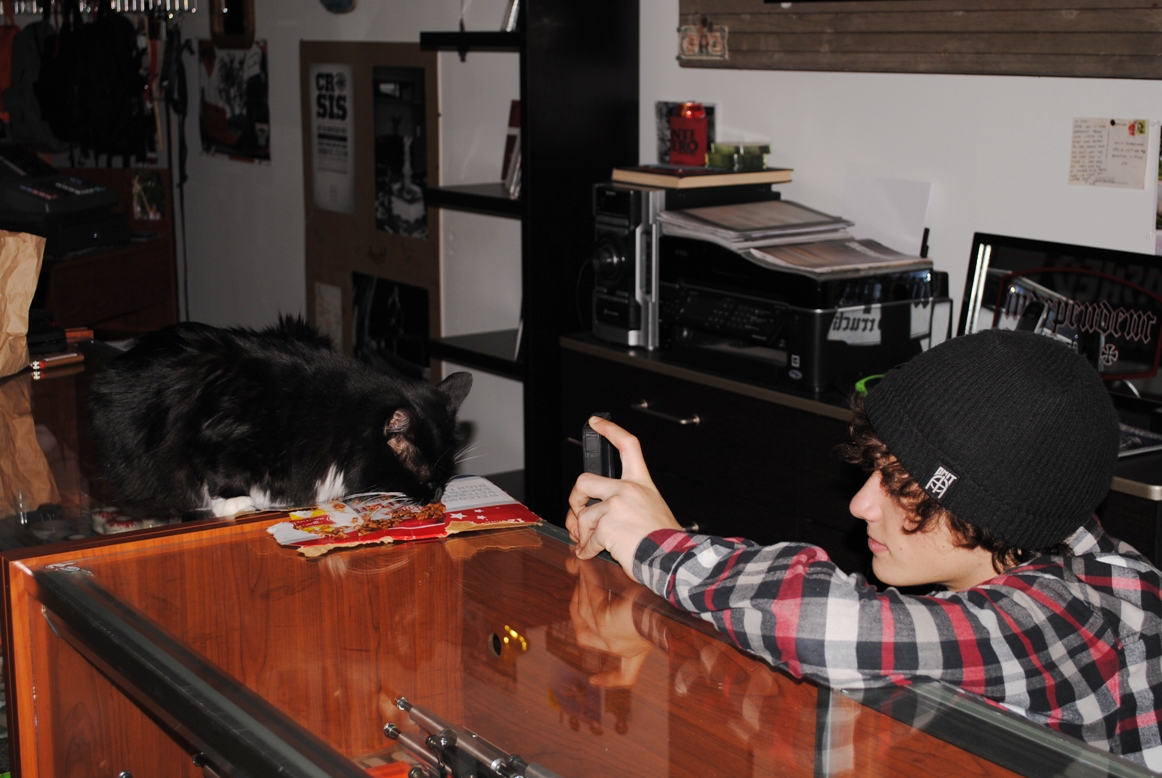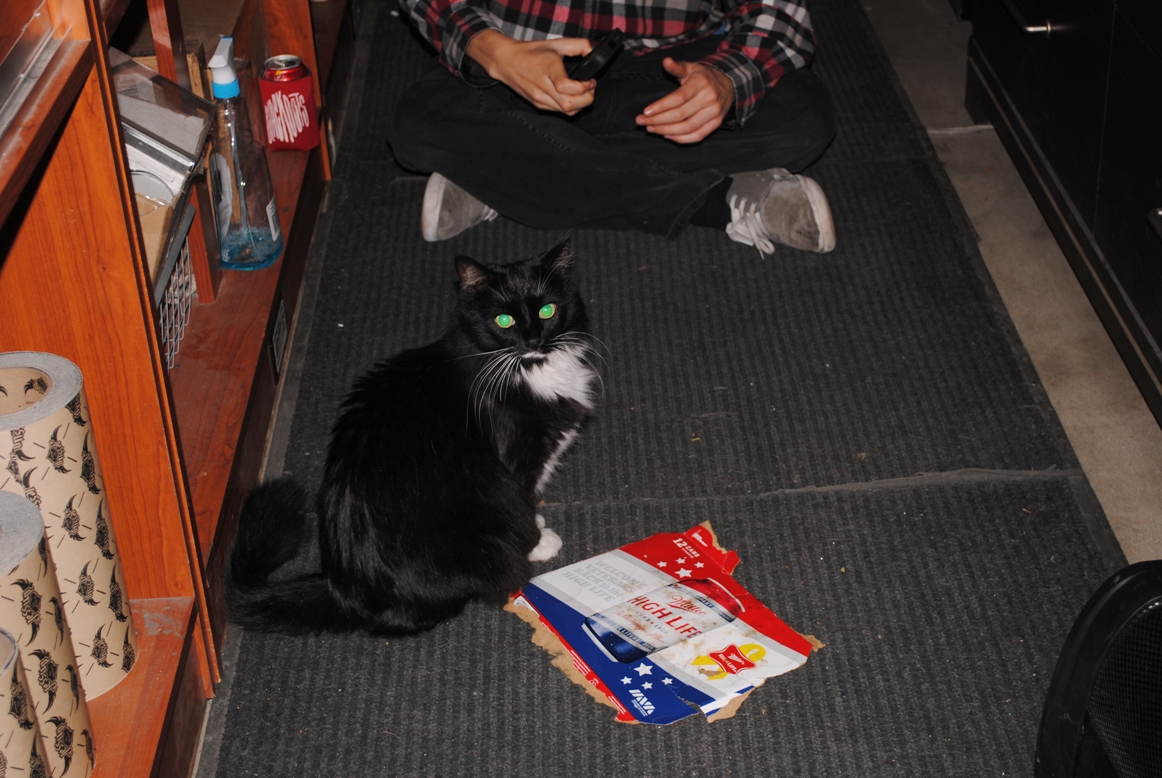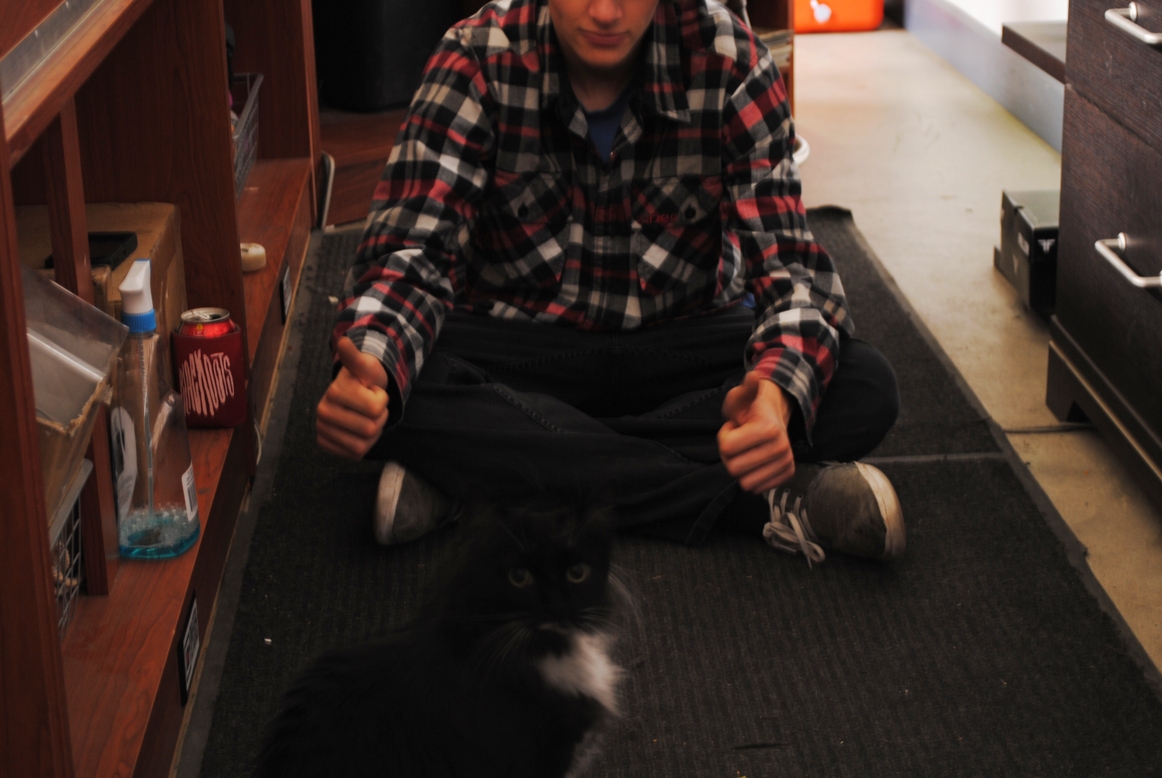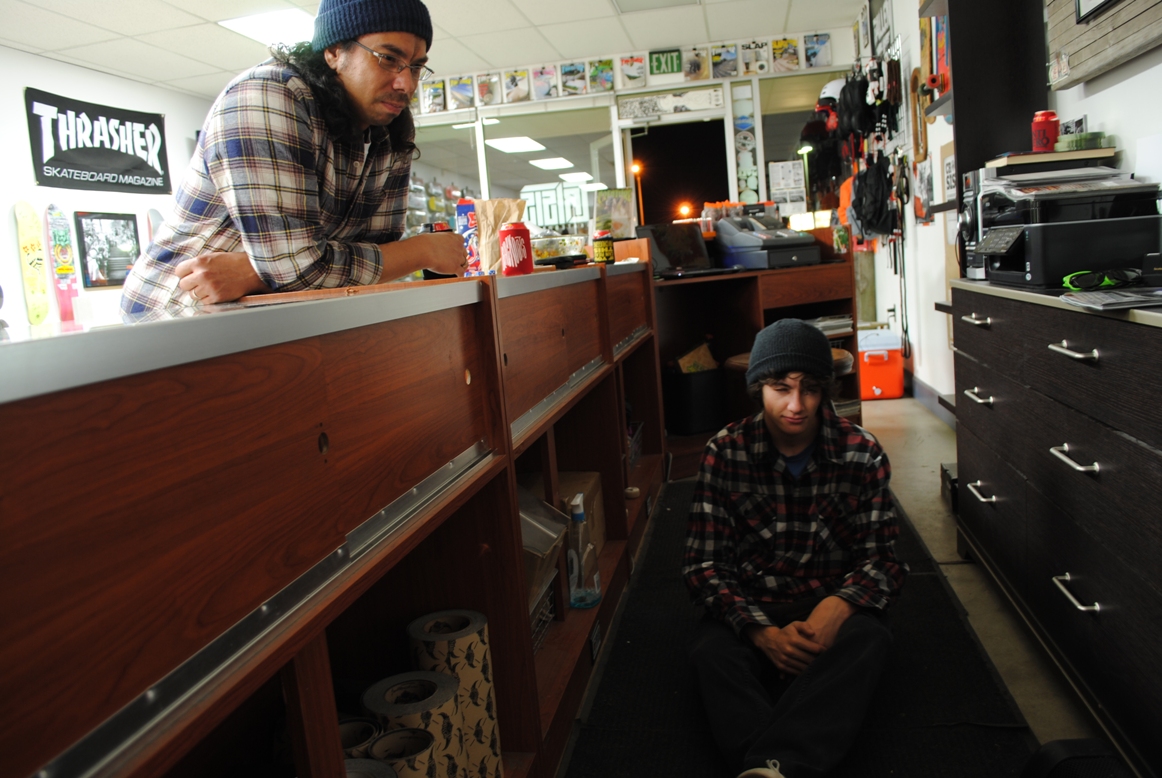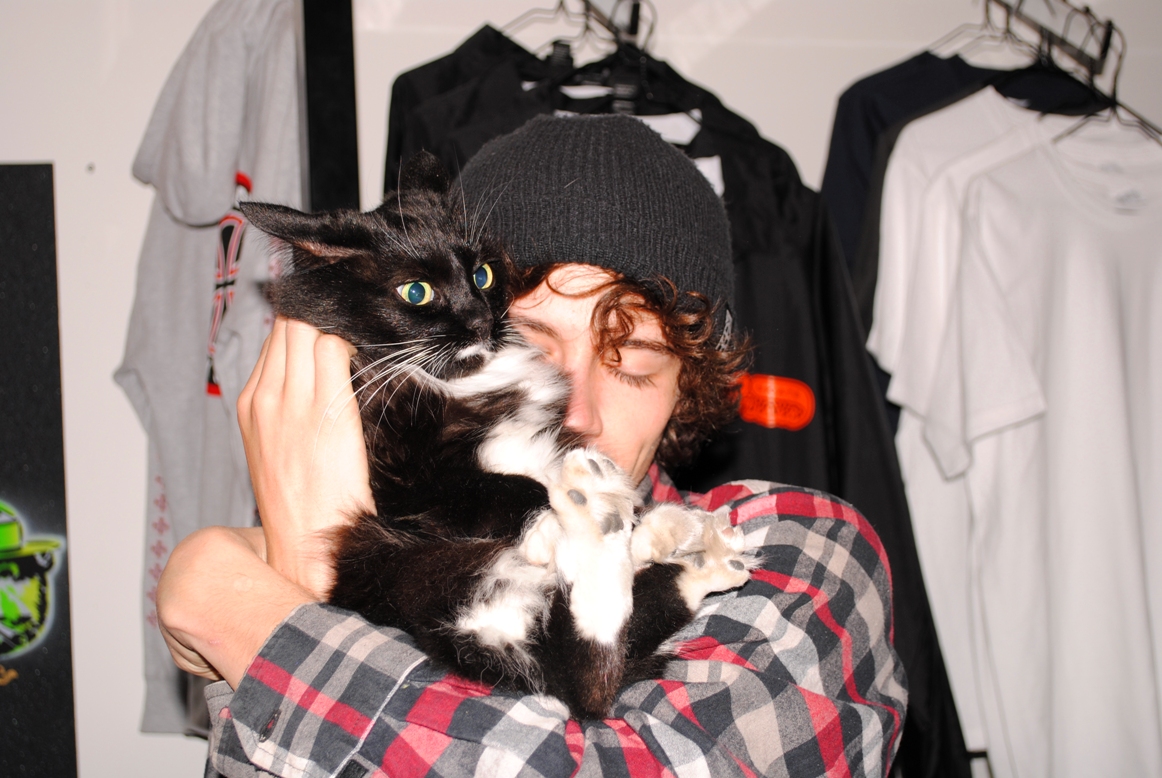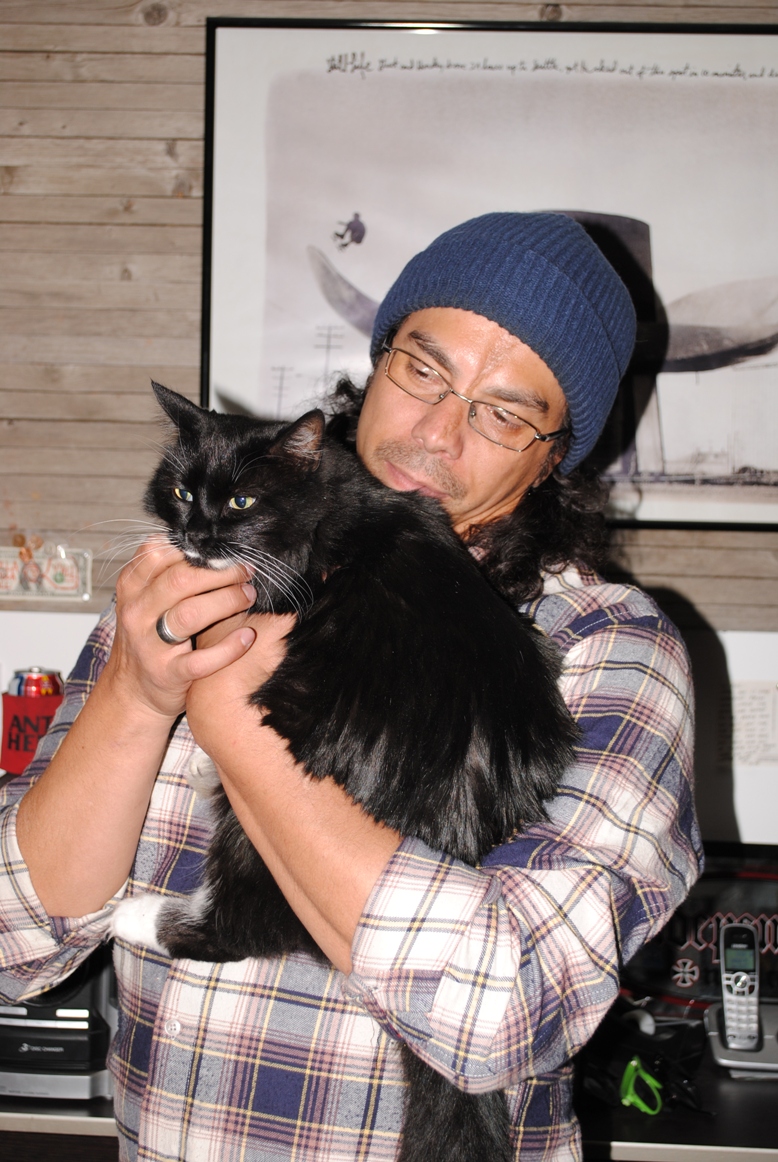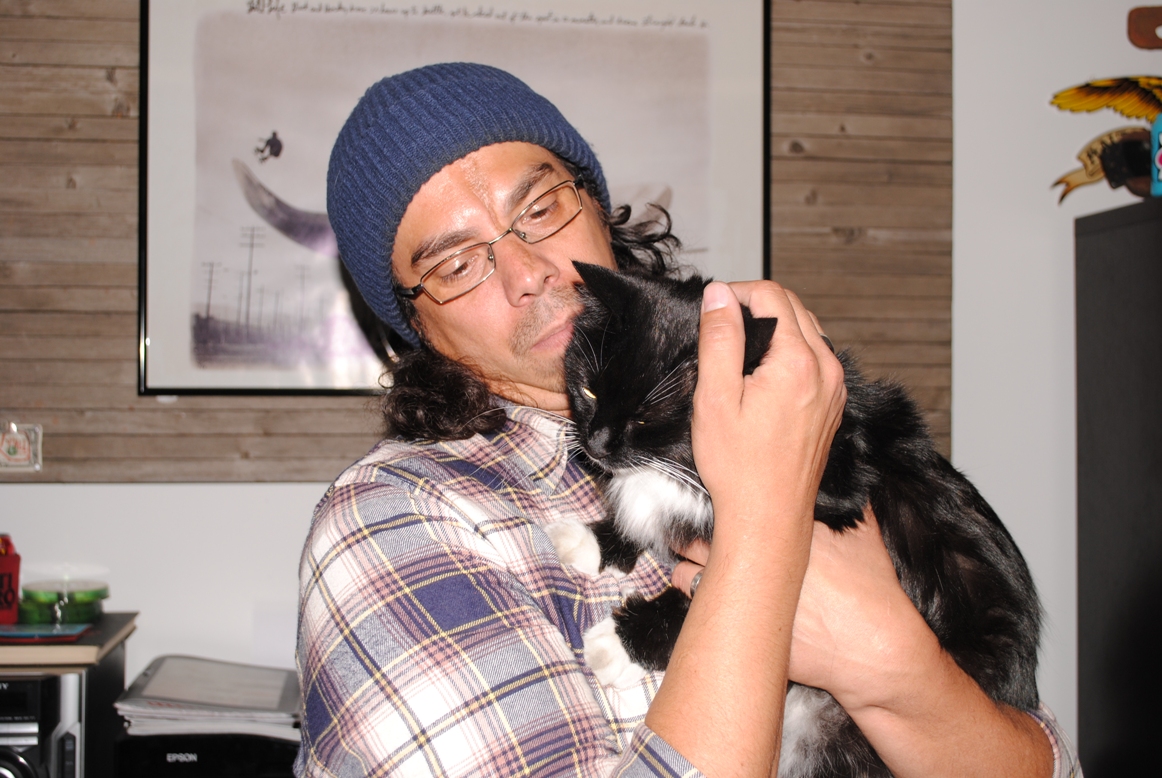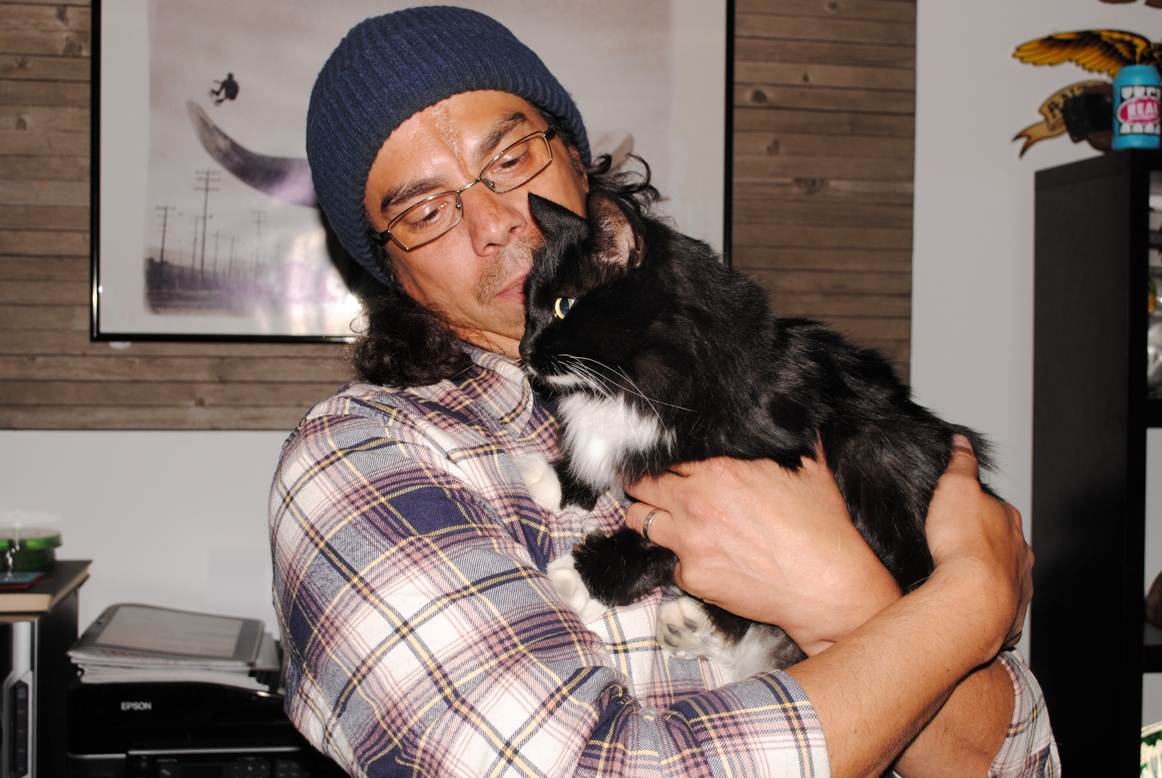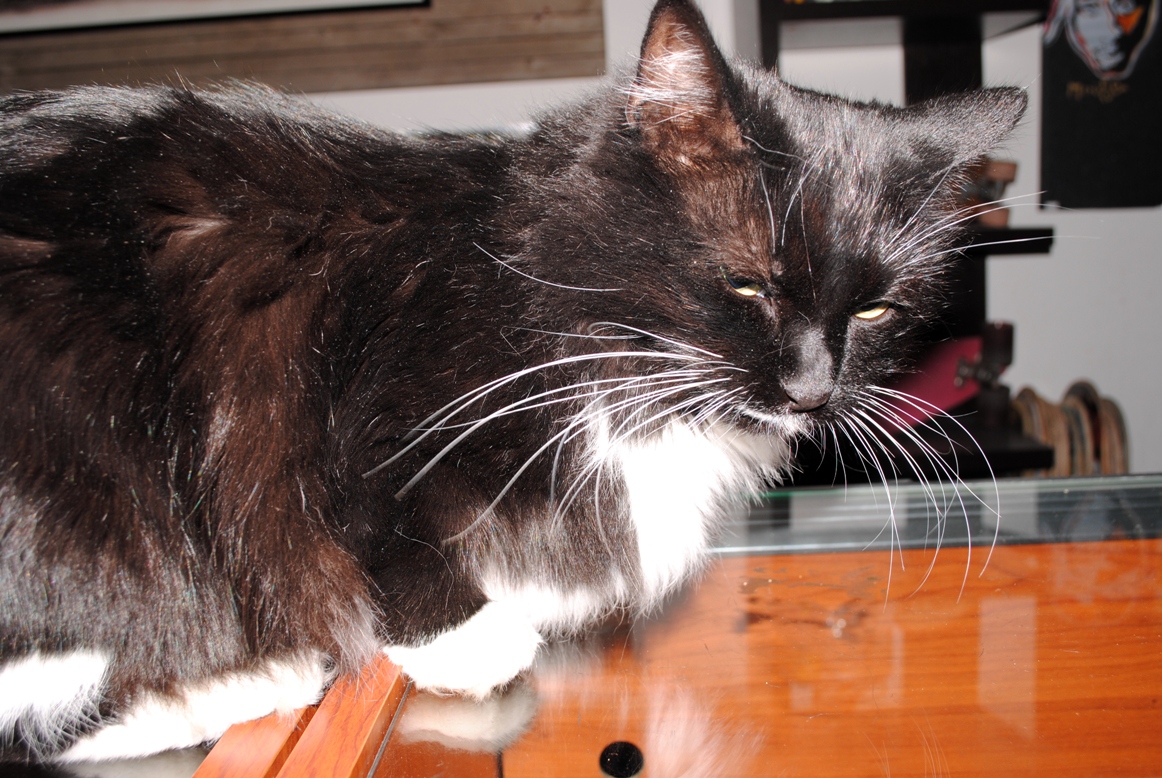 Eventually it got so late that we had to send Figgy off on his way home, wherever that may be. We love you Figgy! (be our shop cat!!)