Just like every trip to Fort Collins, this day was SO much fun. In general, I've been slacking on taking photos, so I might actually have to write a little to explain what's been going on. My semester ended Friday, May 10th, and it turned my weekdays into 14-15 hour works days towards the end. But once I turned in my 75 page final project (after taking a 7-hour final for the same class), I was done. Odessa and I did happy hour in North Boulder, visited her garden plot, played one of the best dart games ever, and met up with a crew, including Freddy visiting from SF at the Waterloo.
The weekend already was off to a good start when Jack and I met up with Fuzz, Freddy, John, and Darrin at Crisis, and made our way to the new Thornton park for a super kook-filled session. After some food, we had a short Northglenn session before heading to Fuzz and Leslie's for a night of BBQ, cornhole, and backyard camping. When we got there, the Lowcard crown vic had arrived, with Magnethead, Dan Nazzareta, and Cousins aka Avocado Man. Super fun night.
So that brings us to Sunday and the Fort Collins adventure. Sleeping in a tent doesn't usually encourage sleeping in too late, and I'm pretty sure we were on the road by 9am, with only a quick stop at Jus Burritos for breakfast. We met up with Taylor, our guide for the day, at the newest of the 5 parks in Fort Collins, Water Way. For the most part, I skated the whole time, but snapped just a couple photos…
After Water Way, Taylor took us to the full pipes. My first time there…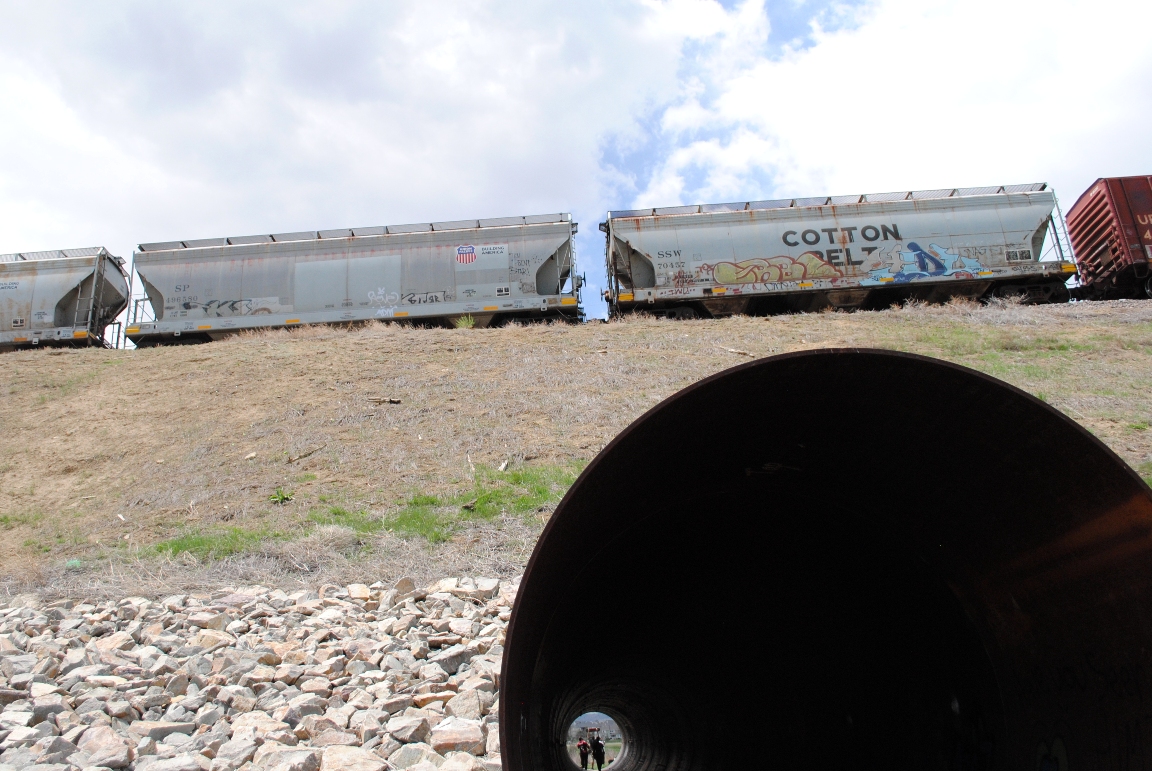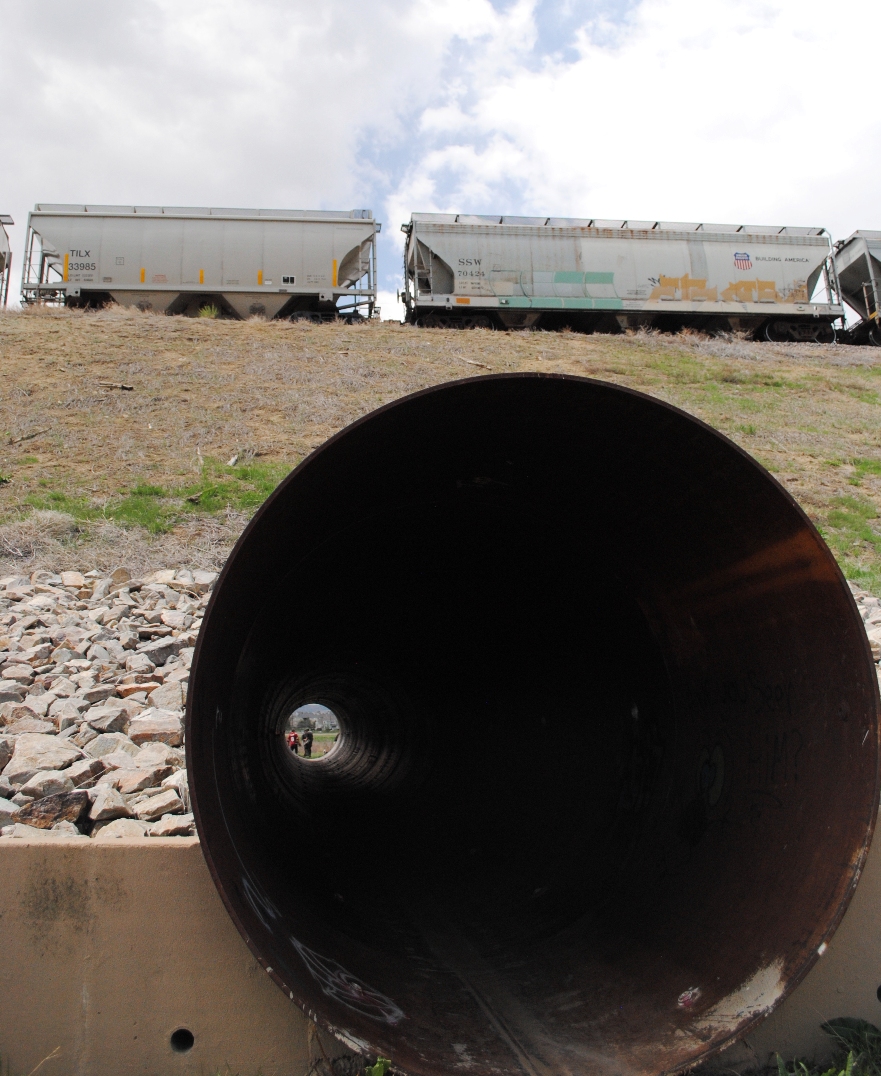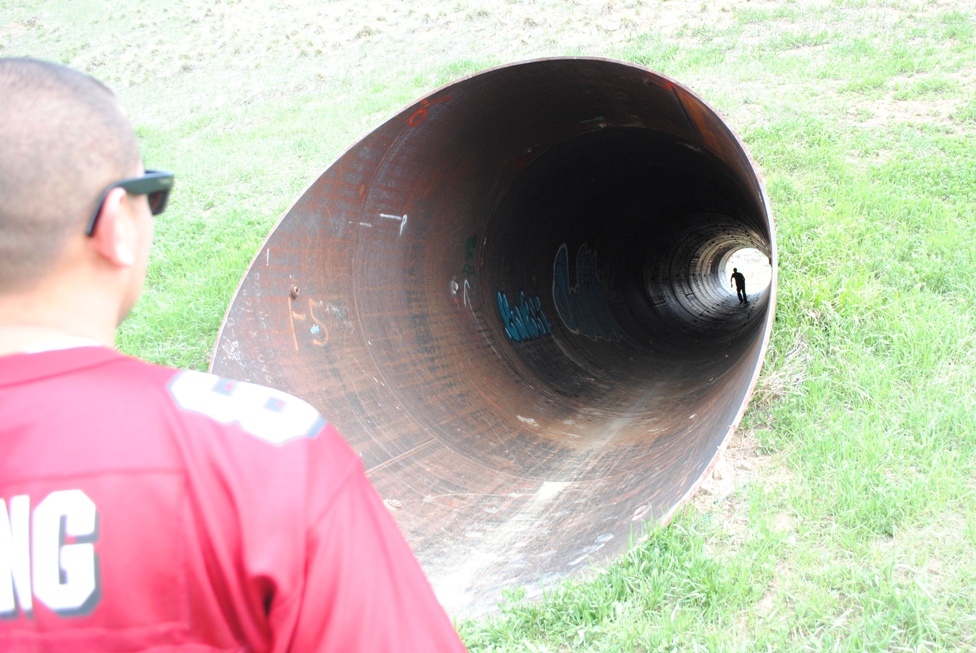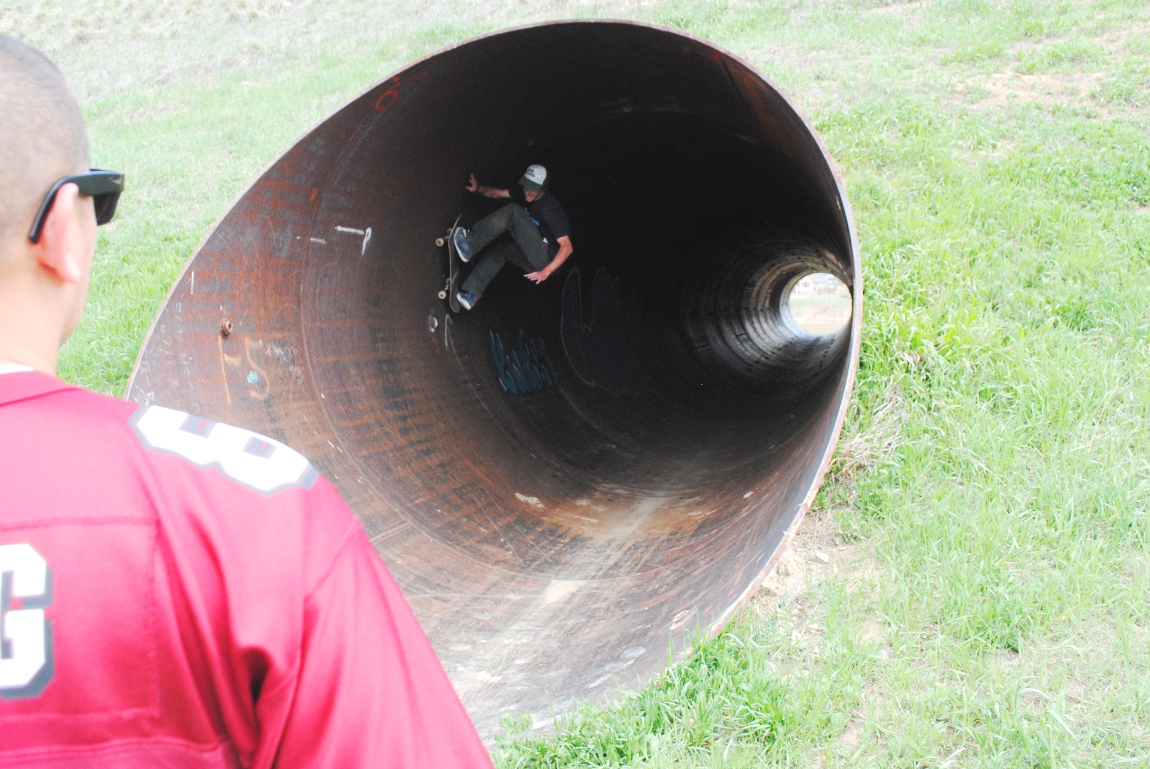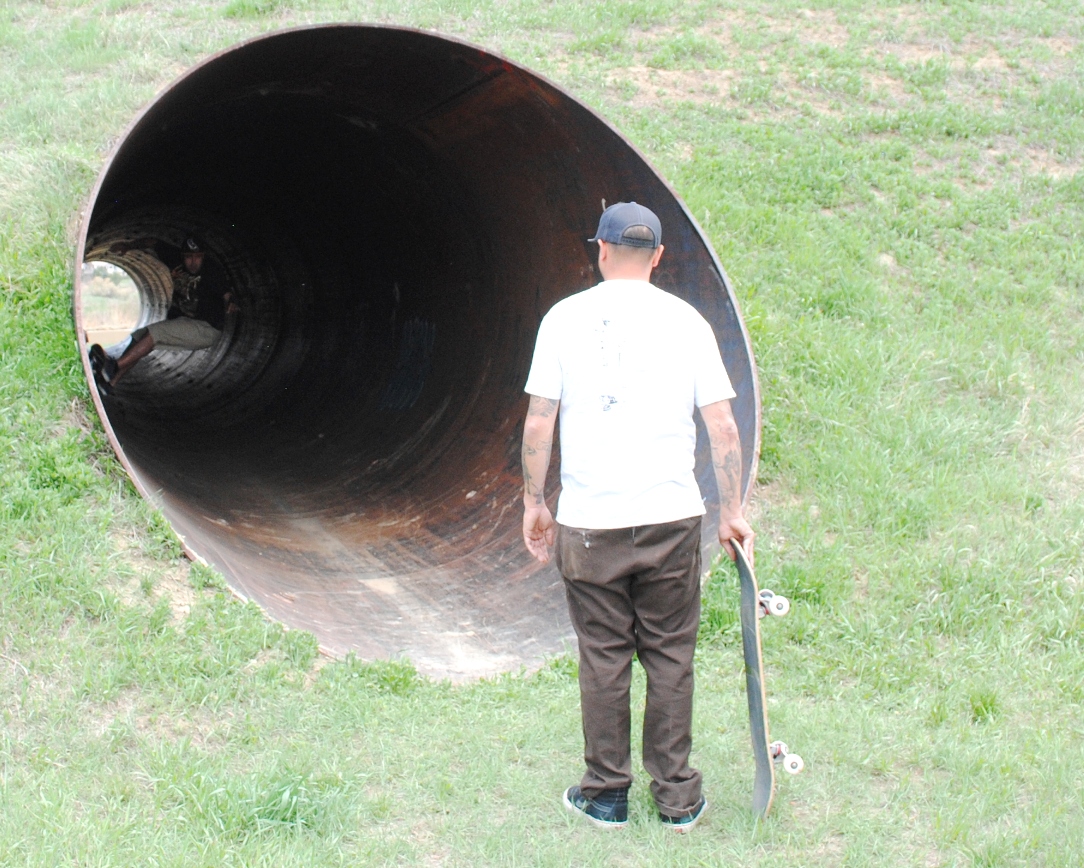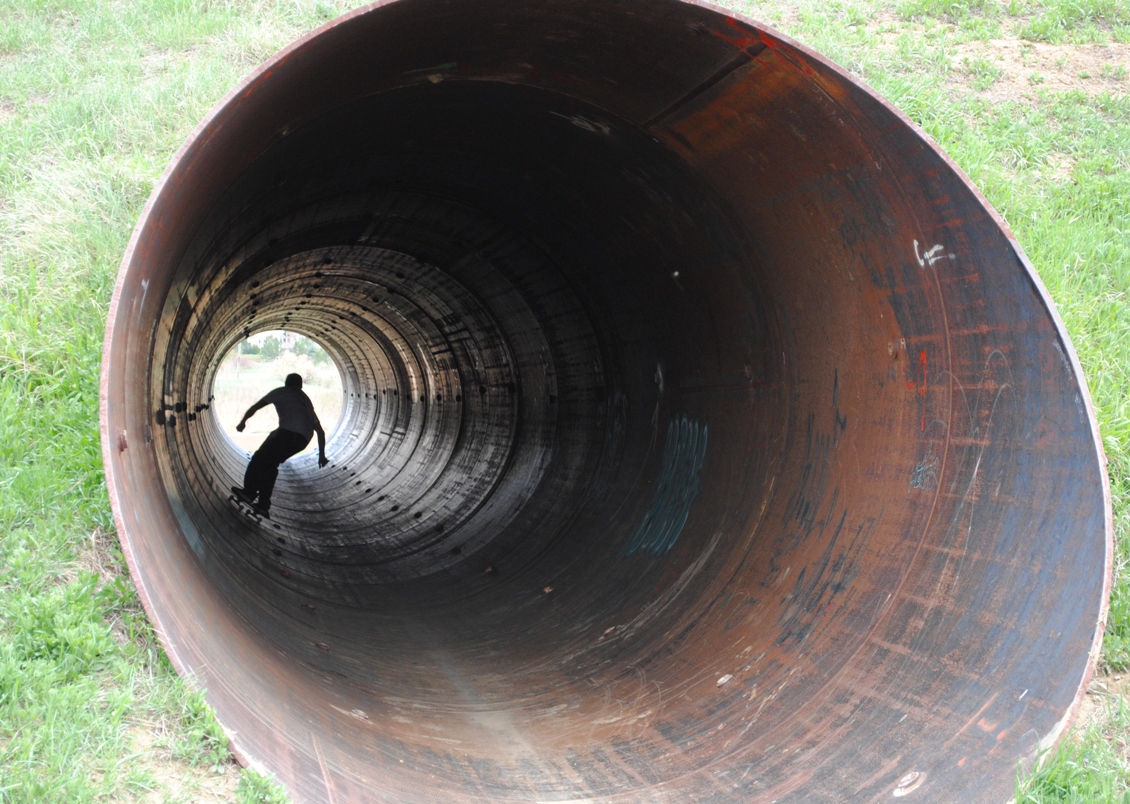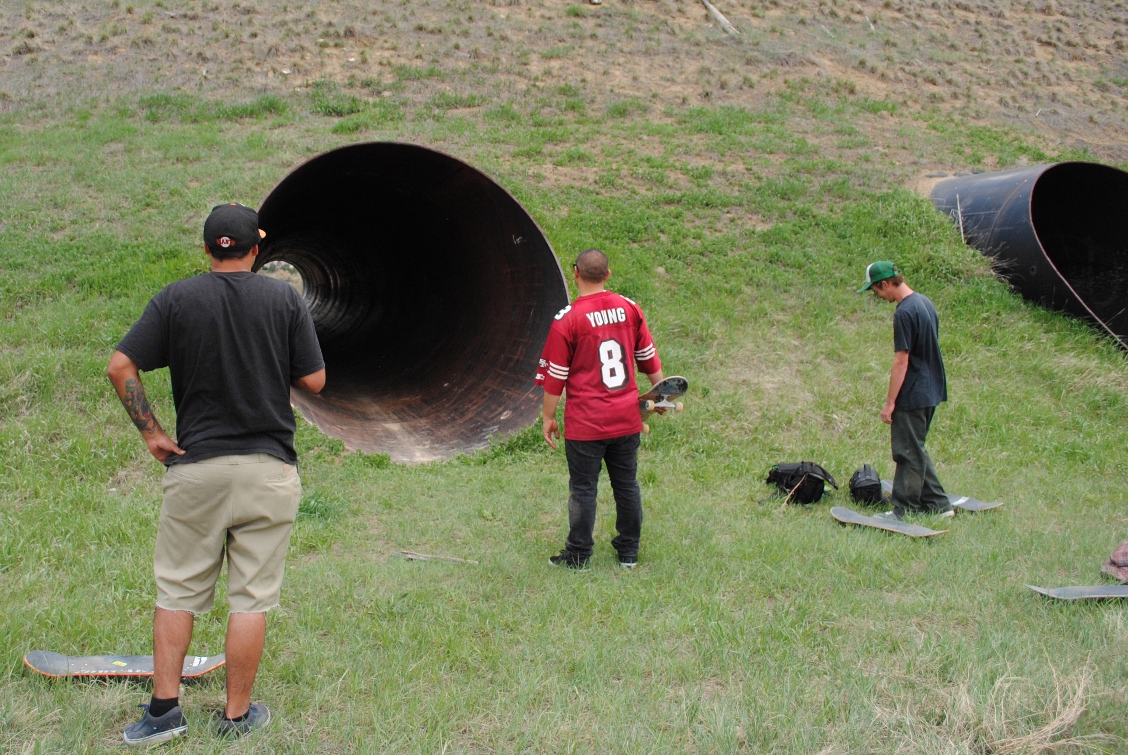 Next up was Spring Canyon, where I finally sat back and took photos instead of skating. The Fort crew definitely knows how to shred a bowl…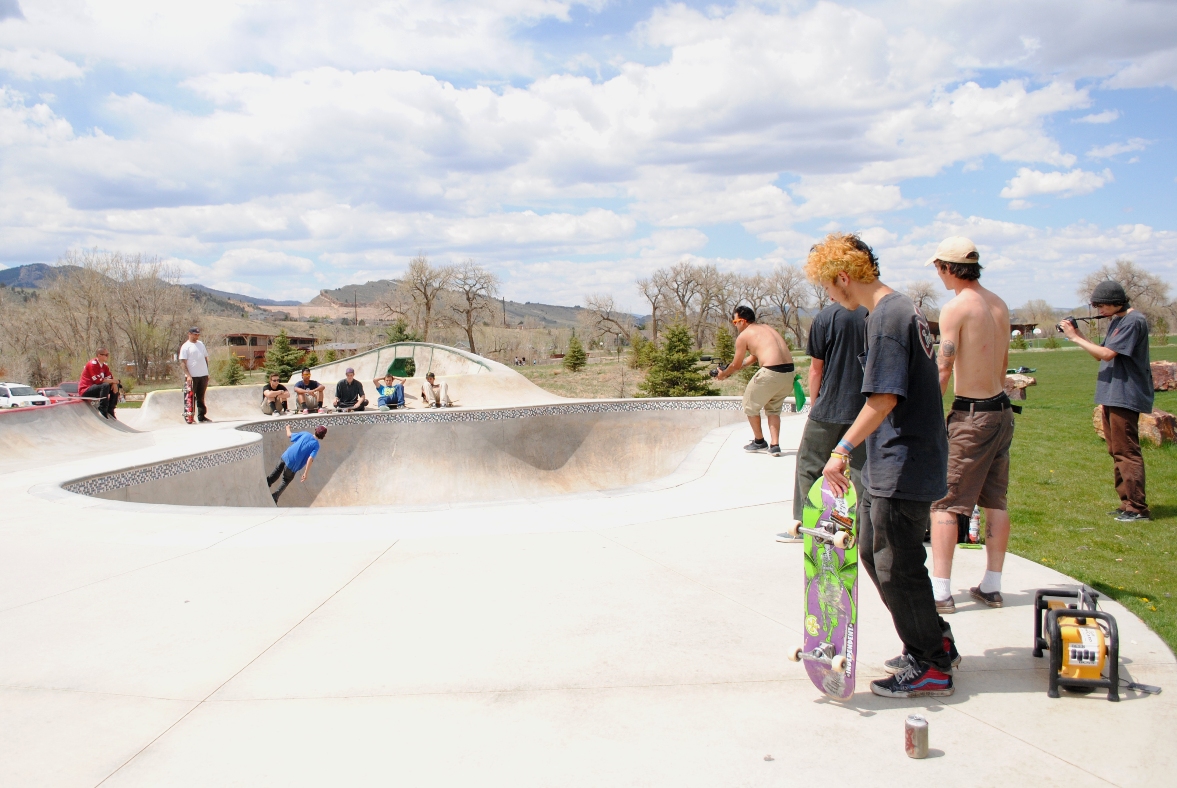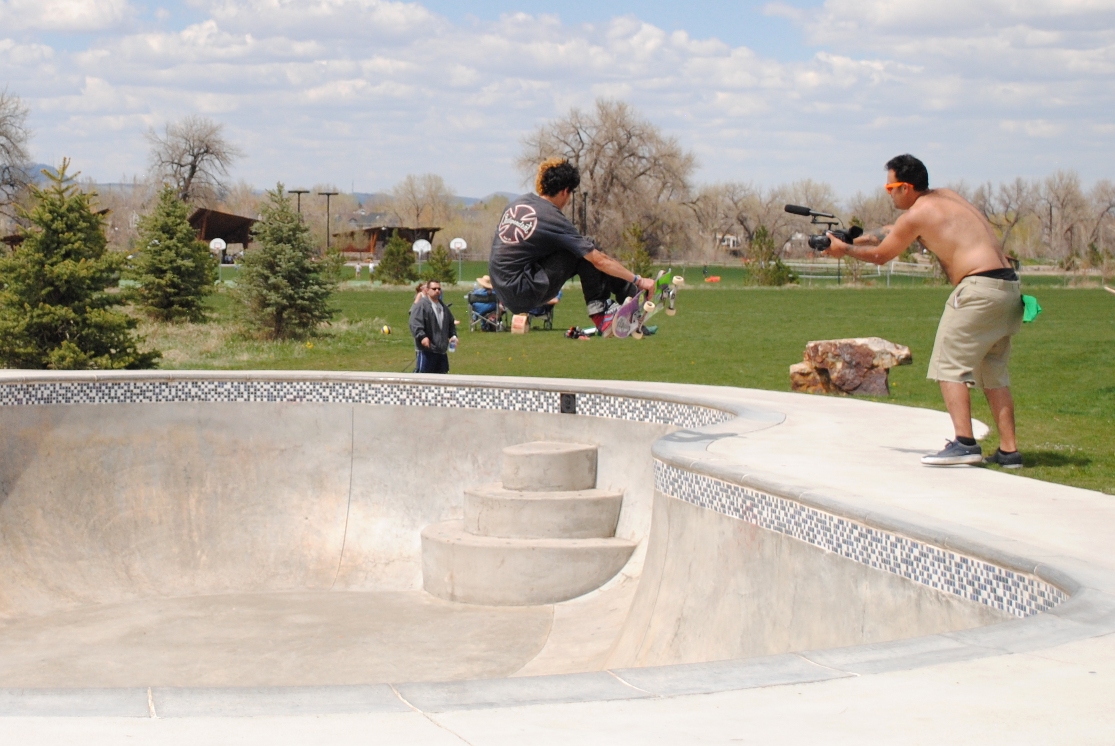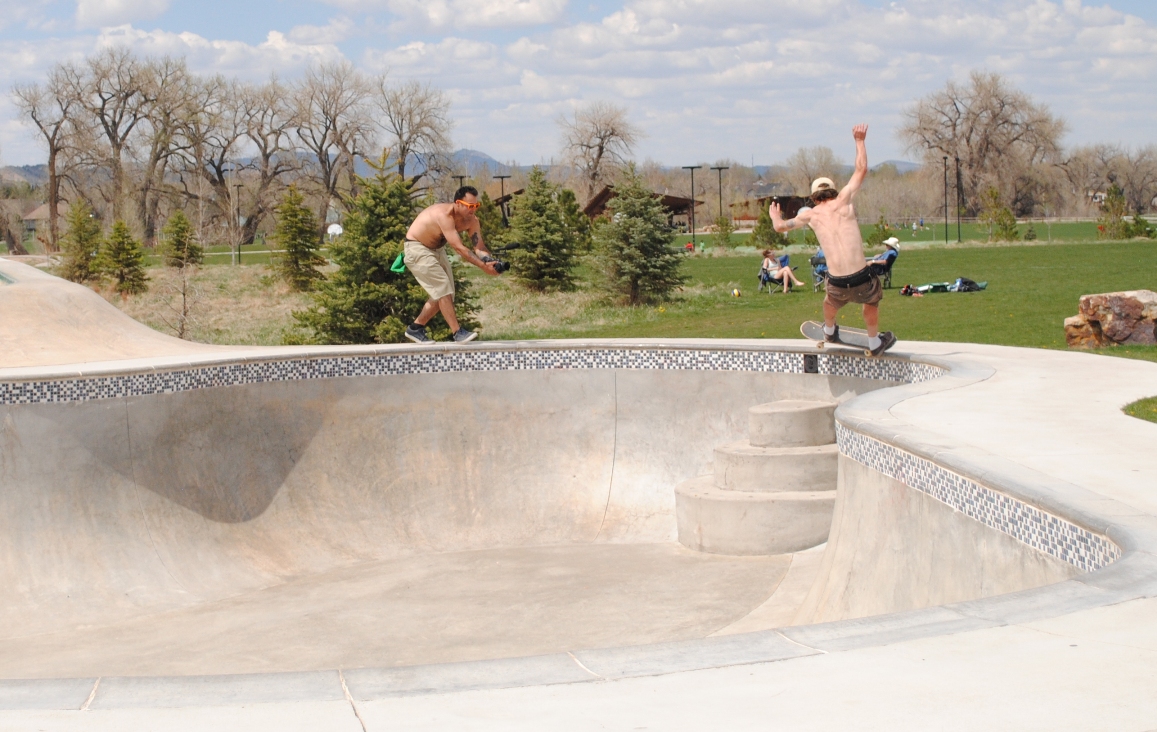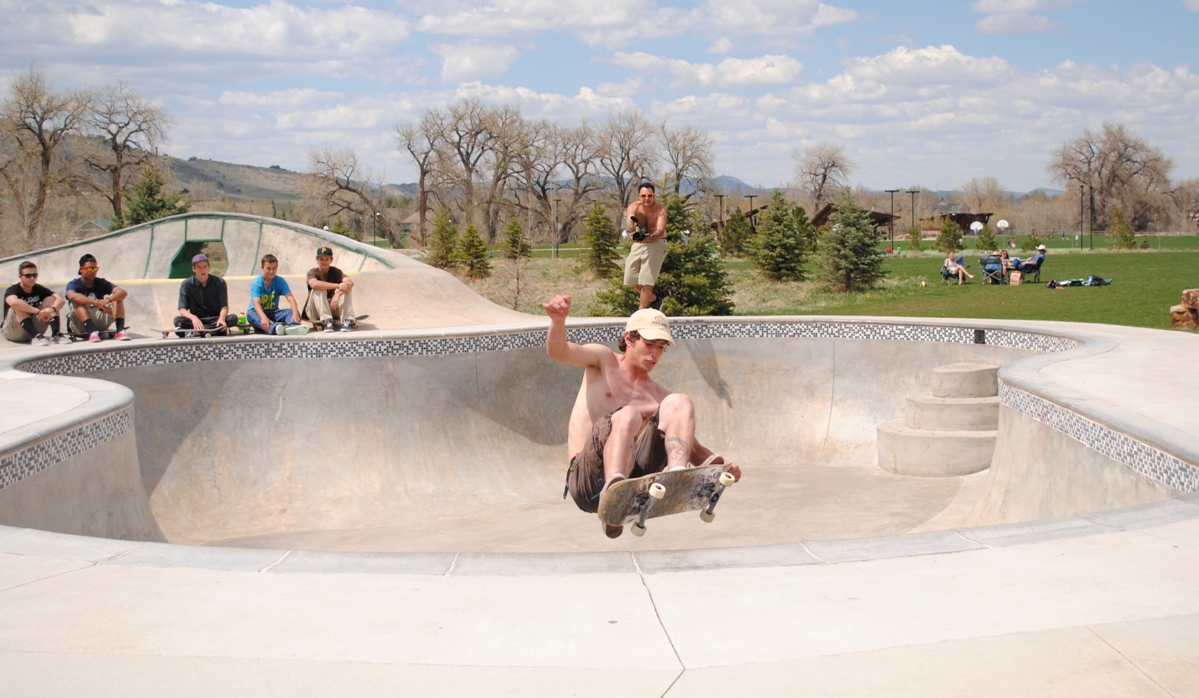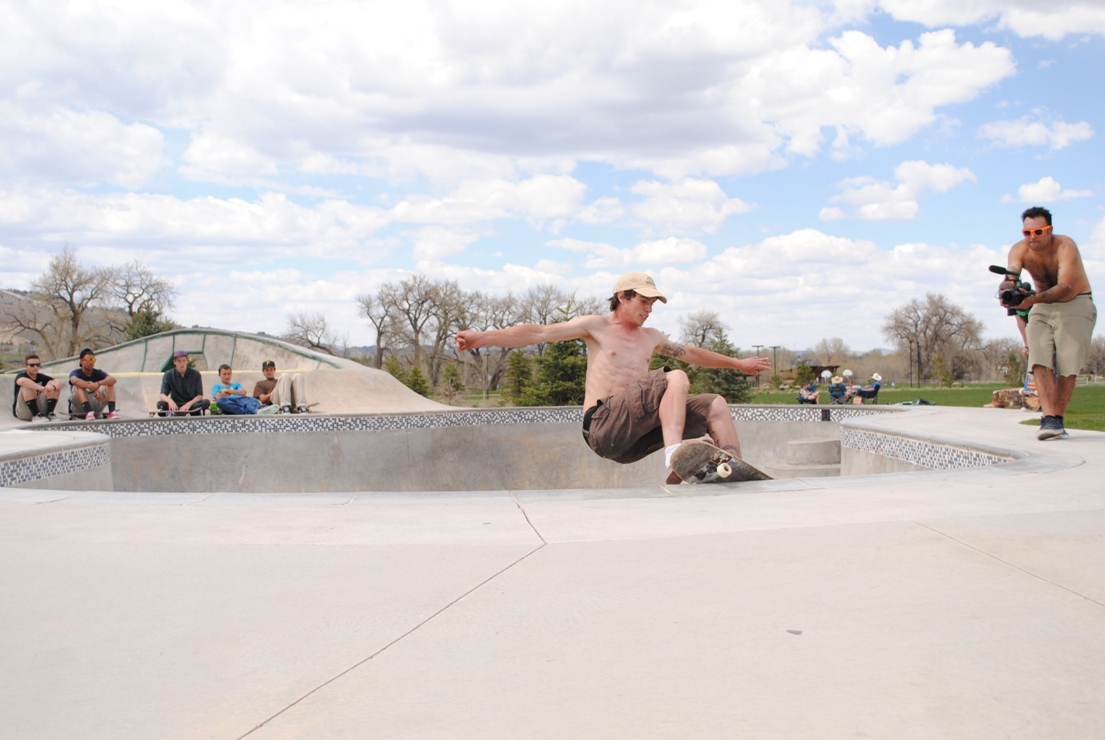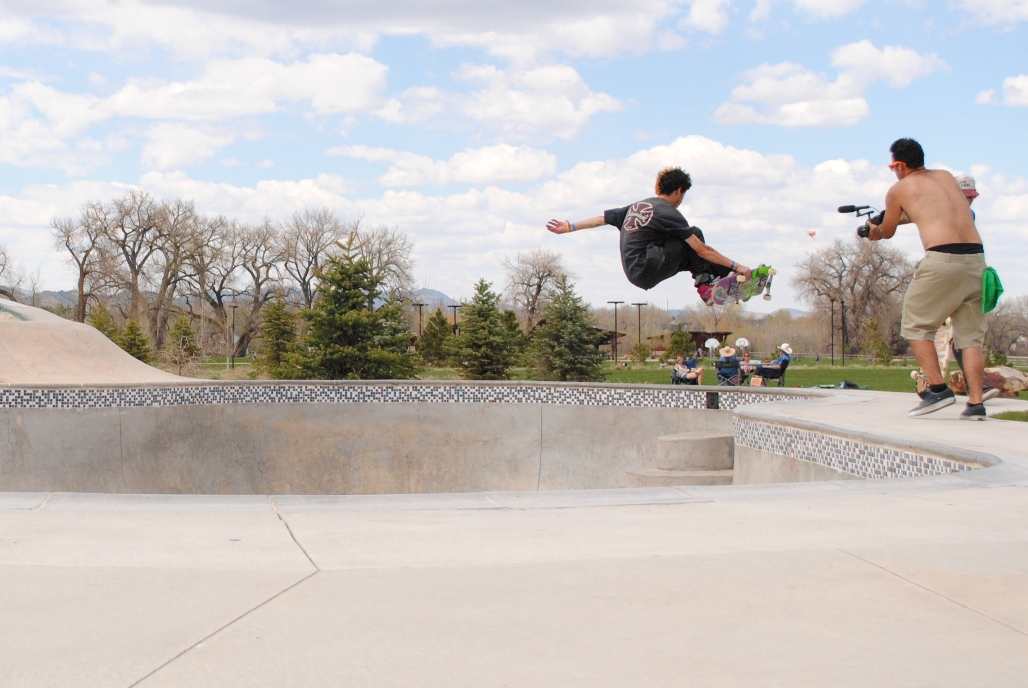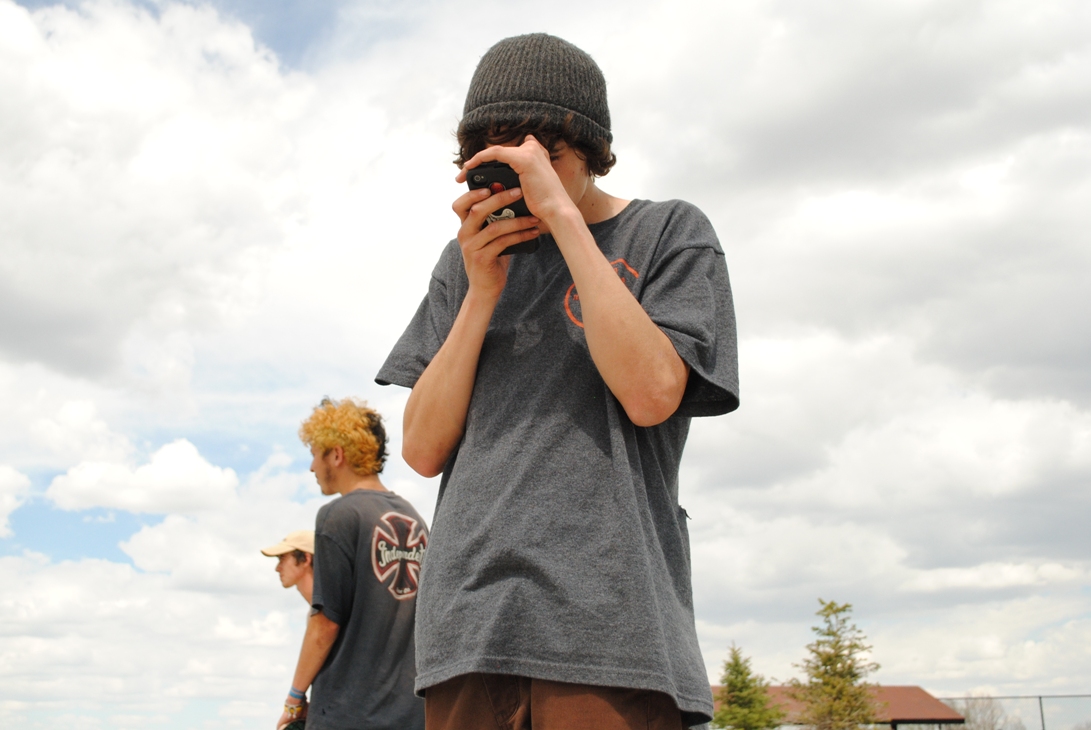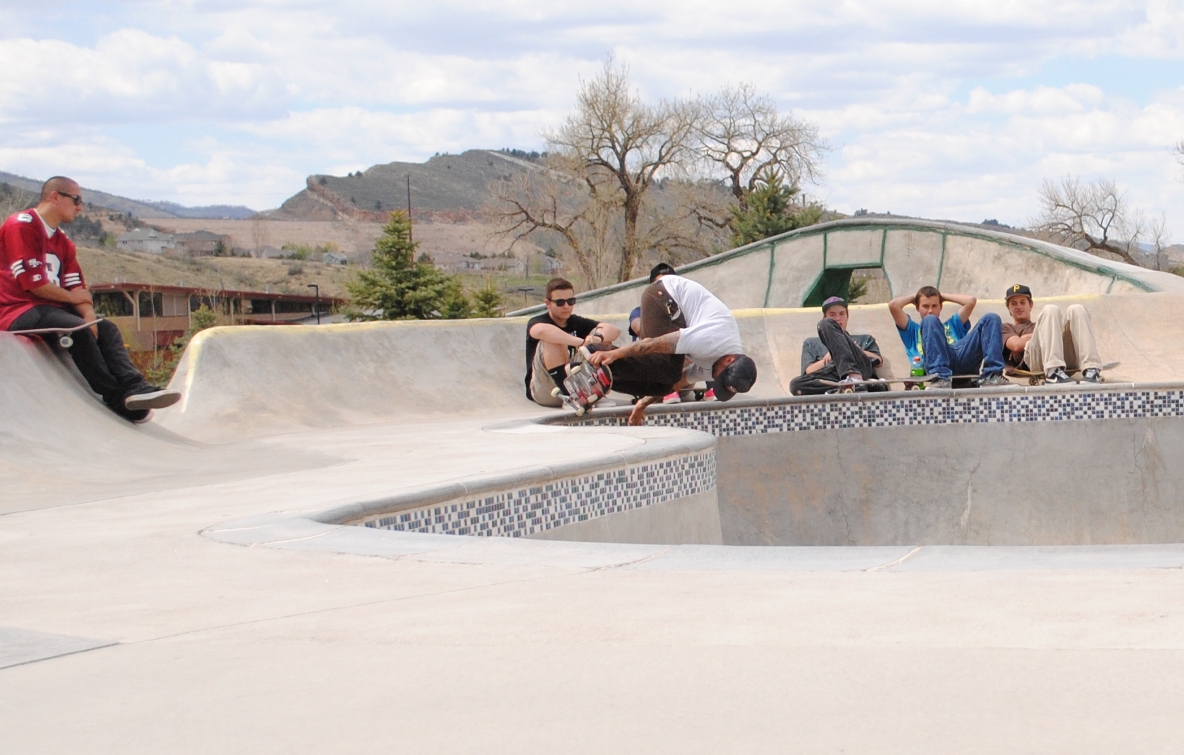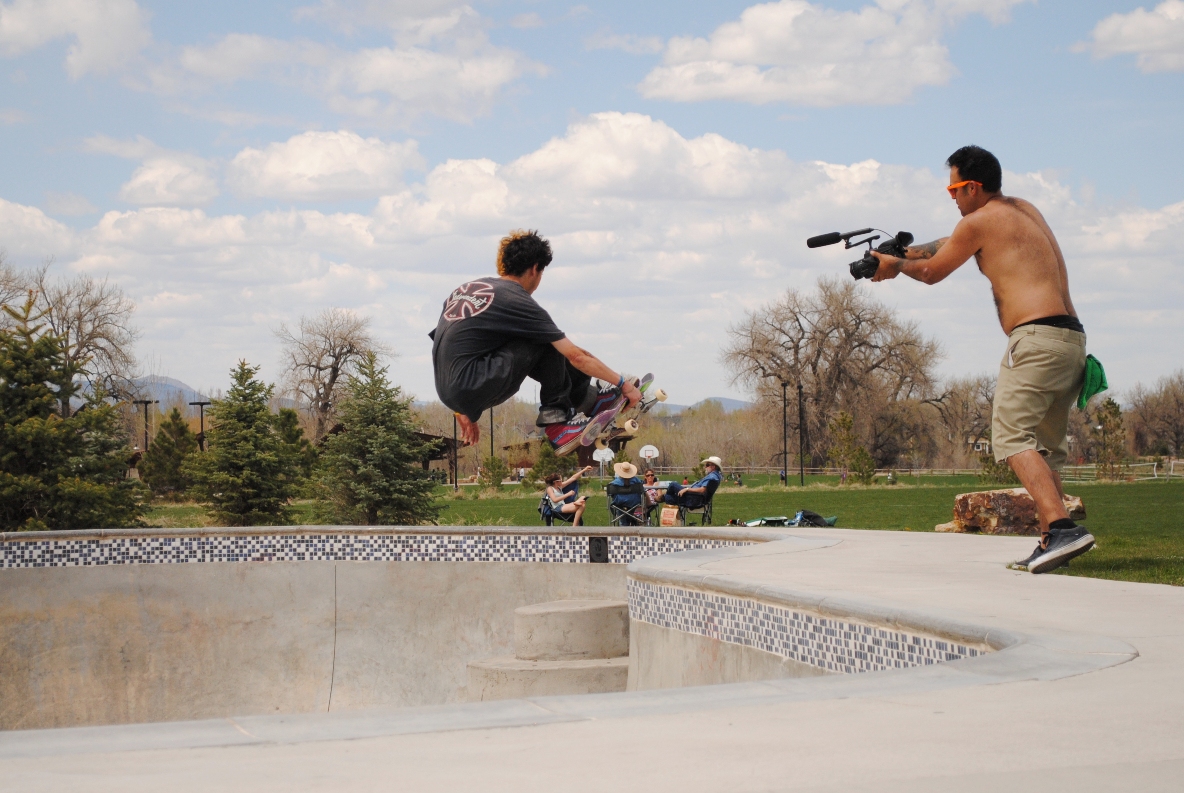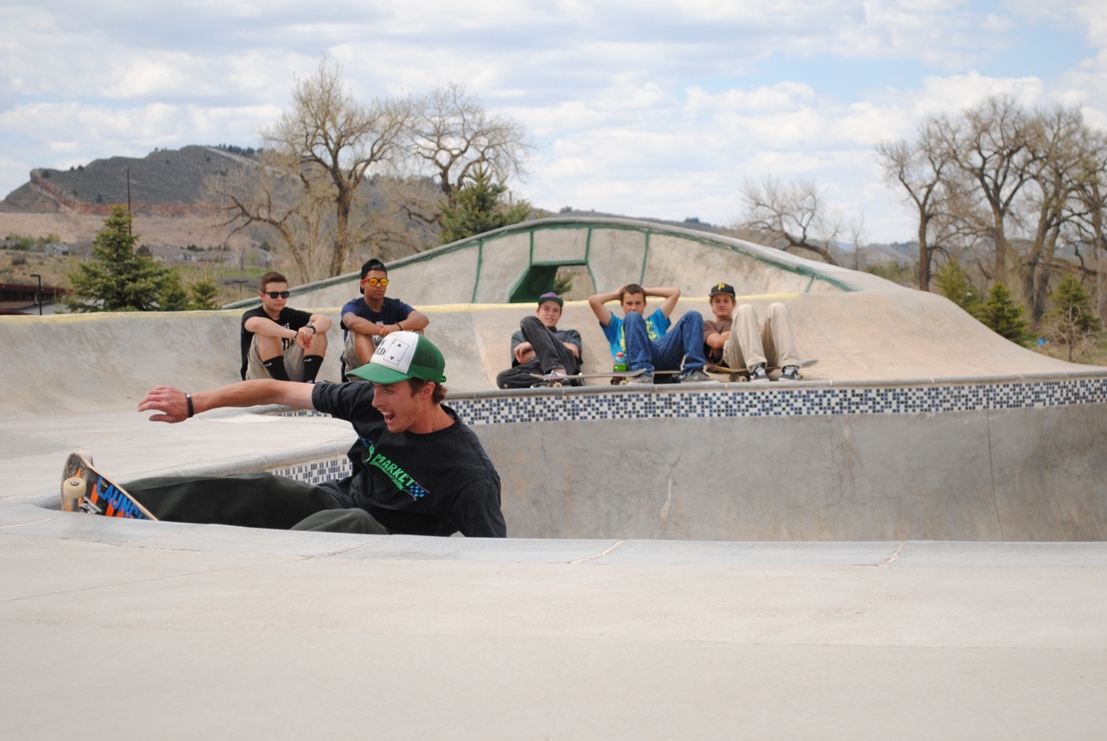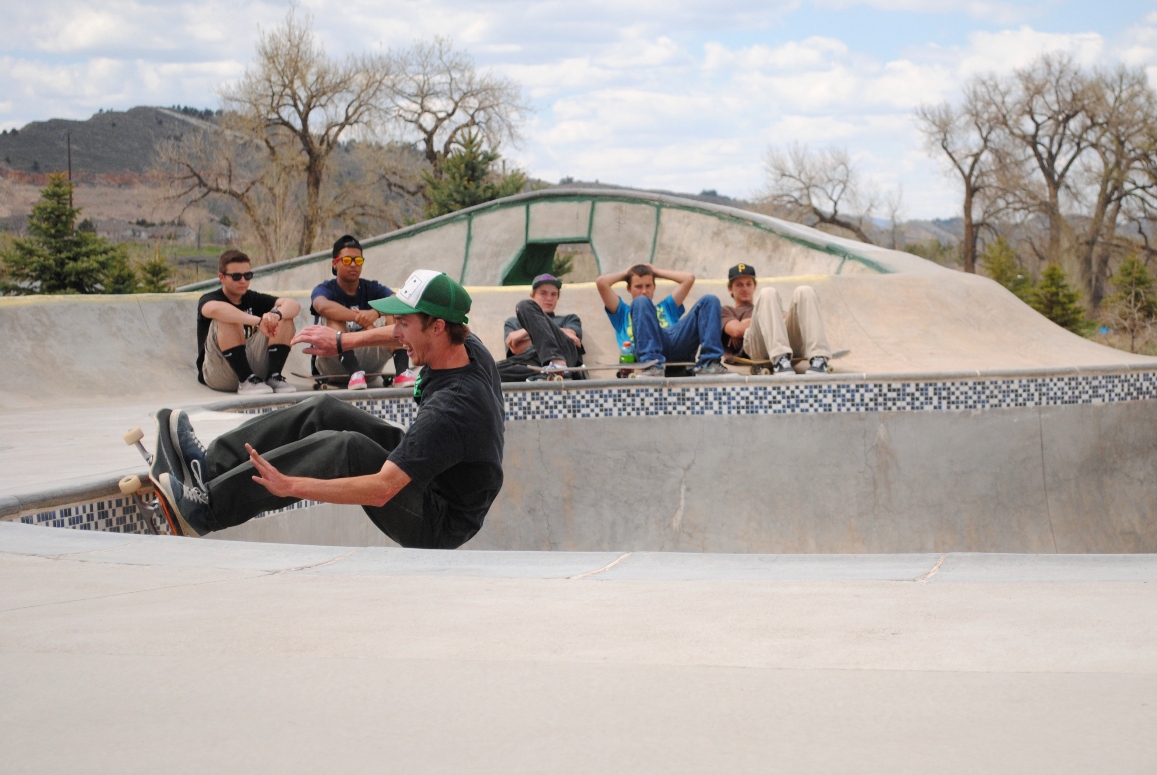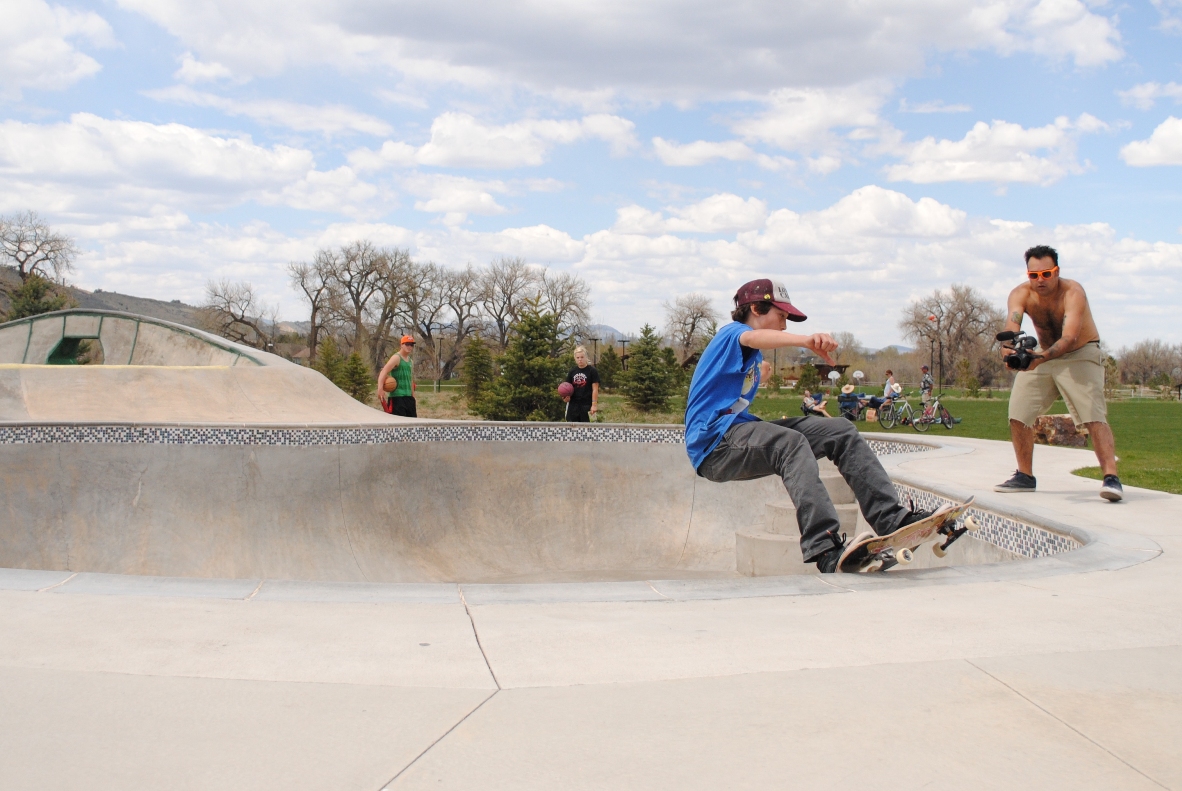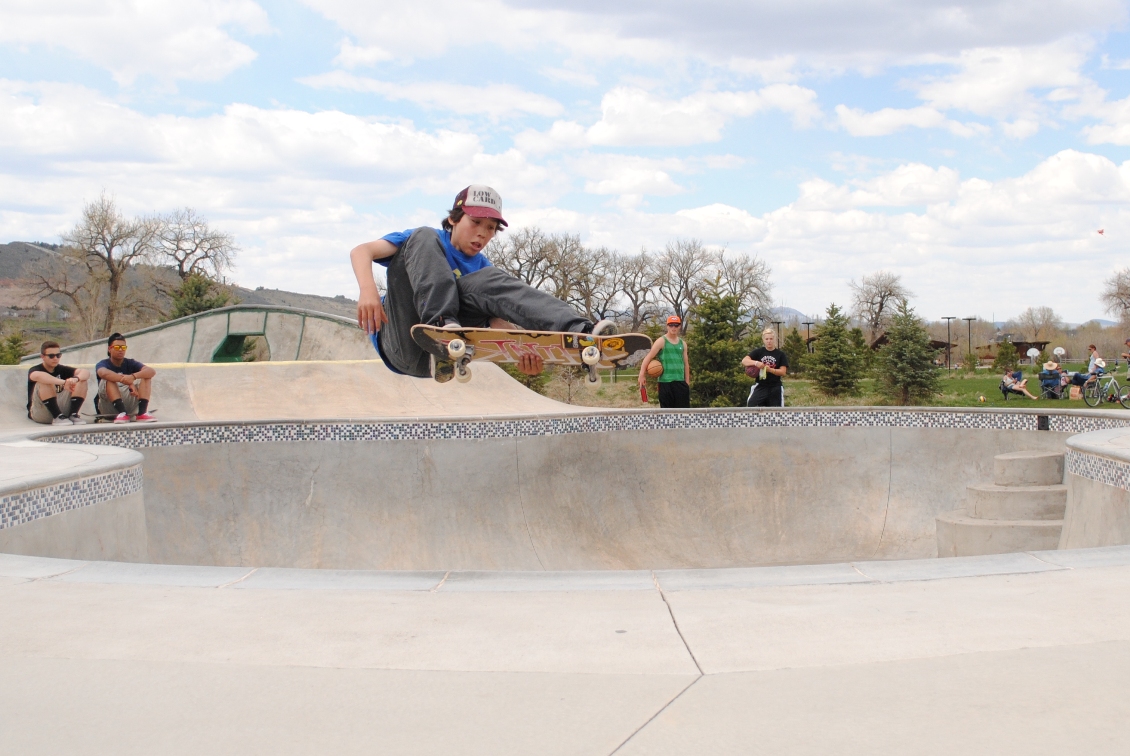 We took a break to visit Market, eat lunch, and then a session went down on this front porch quarter pipe…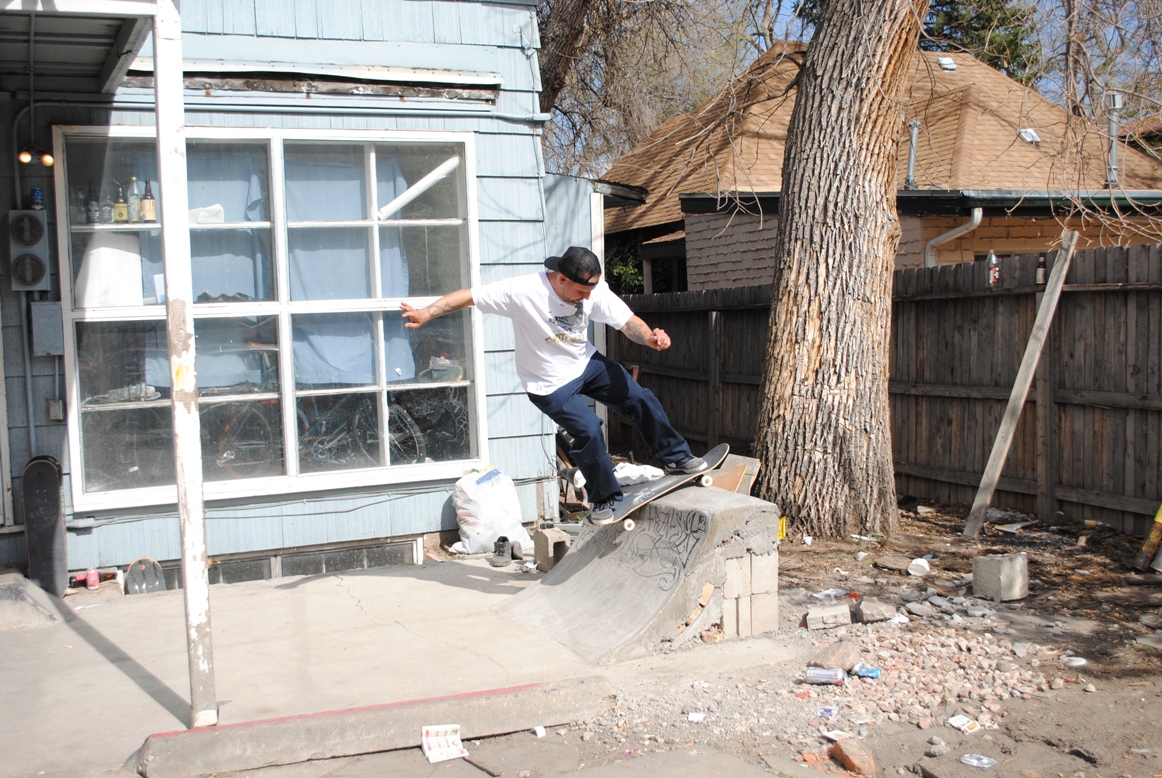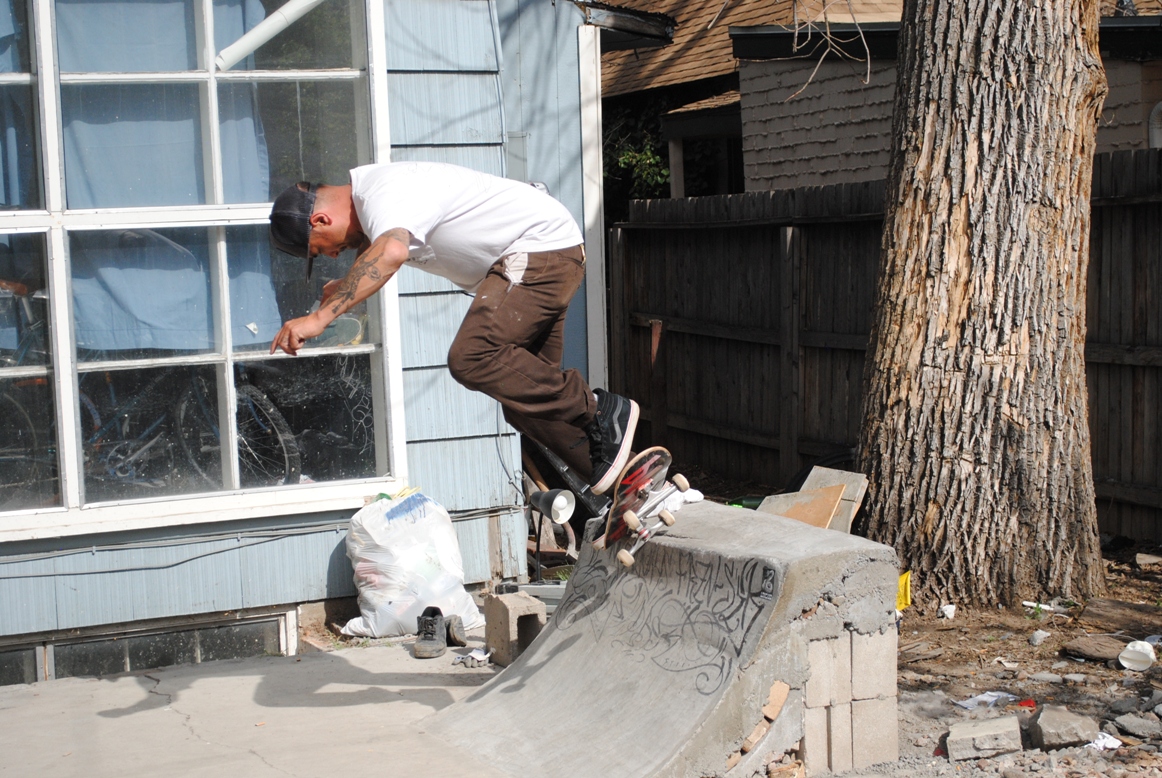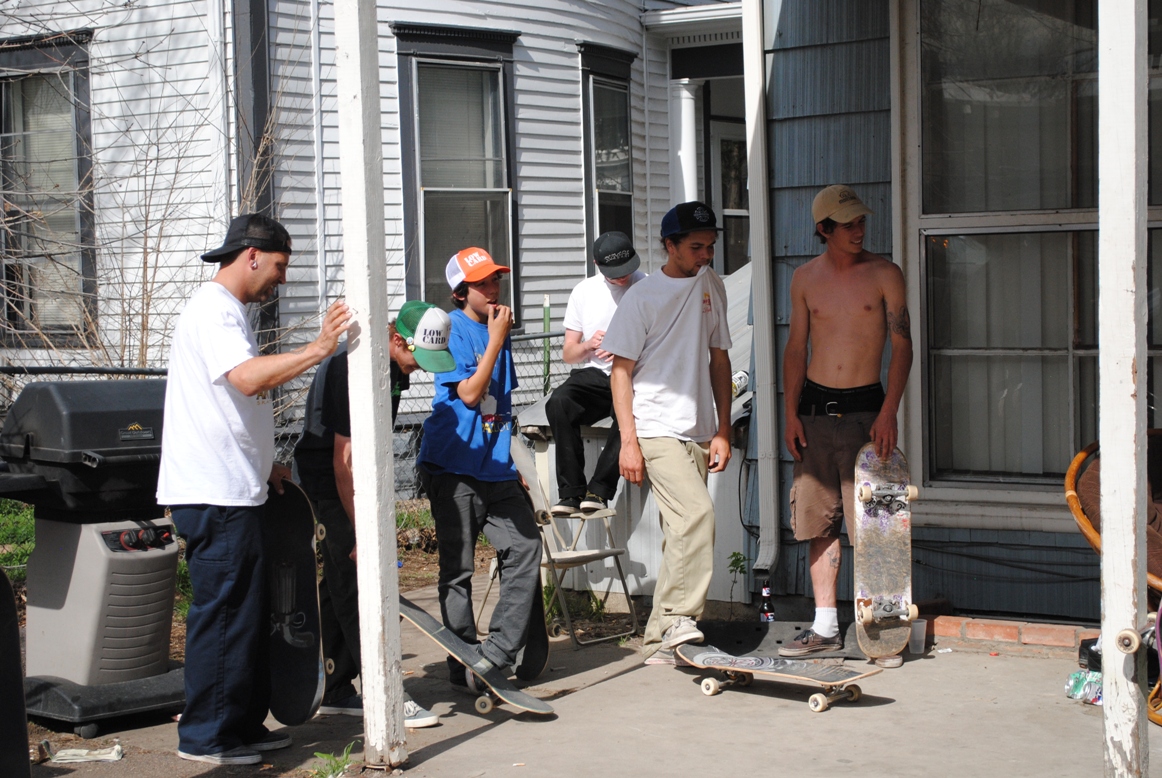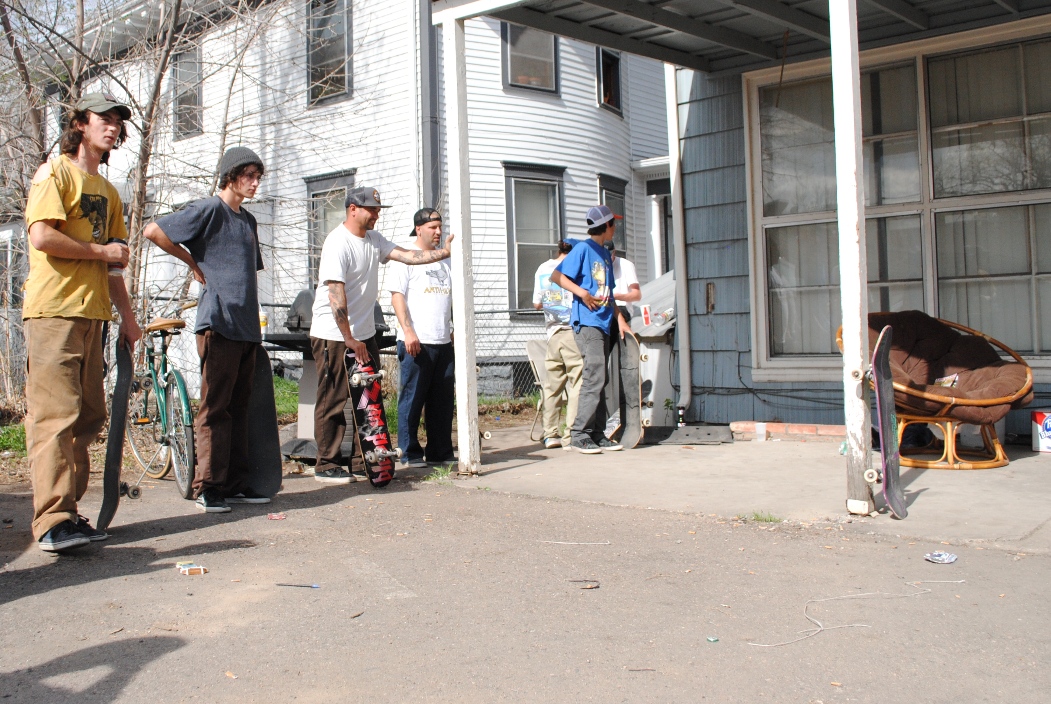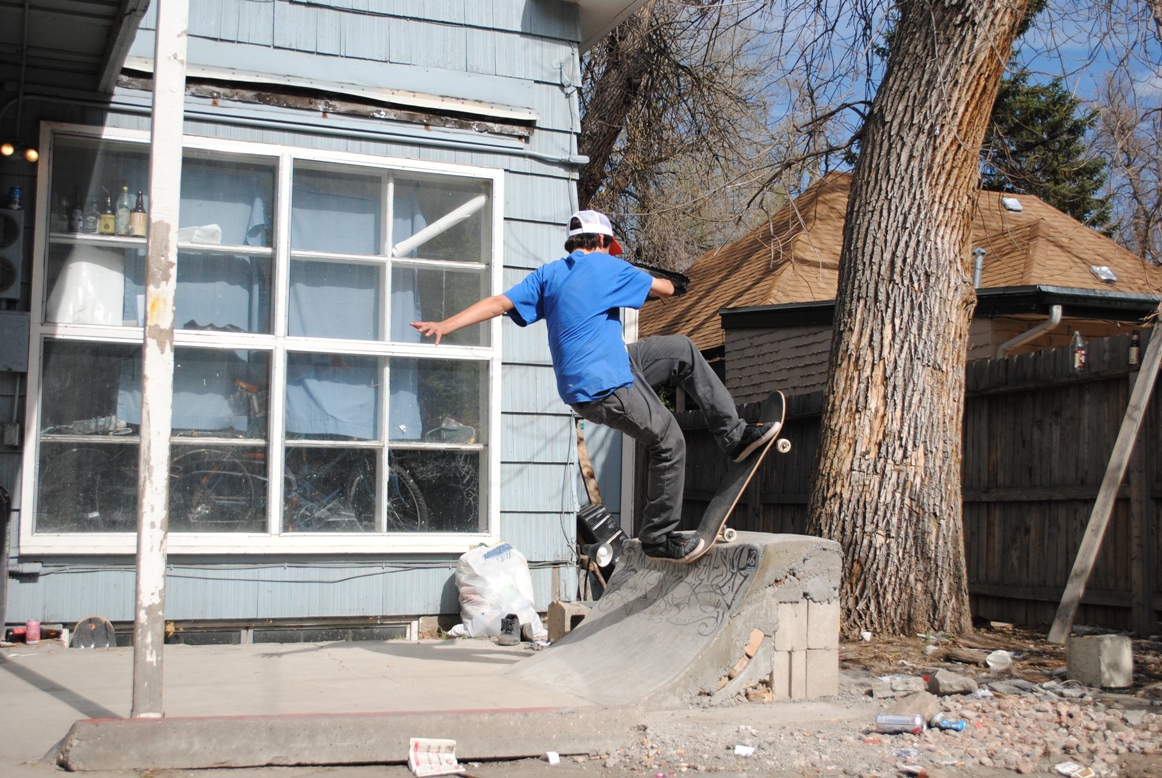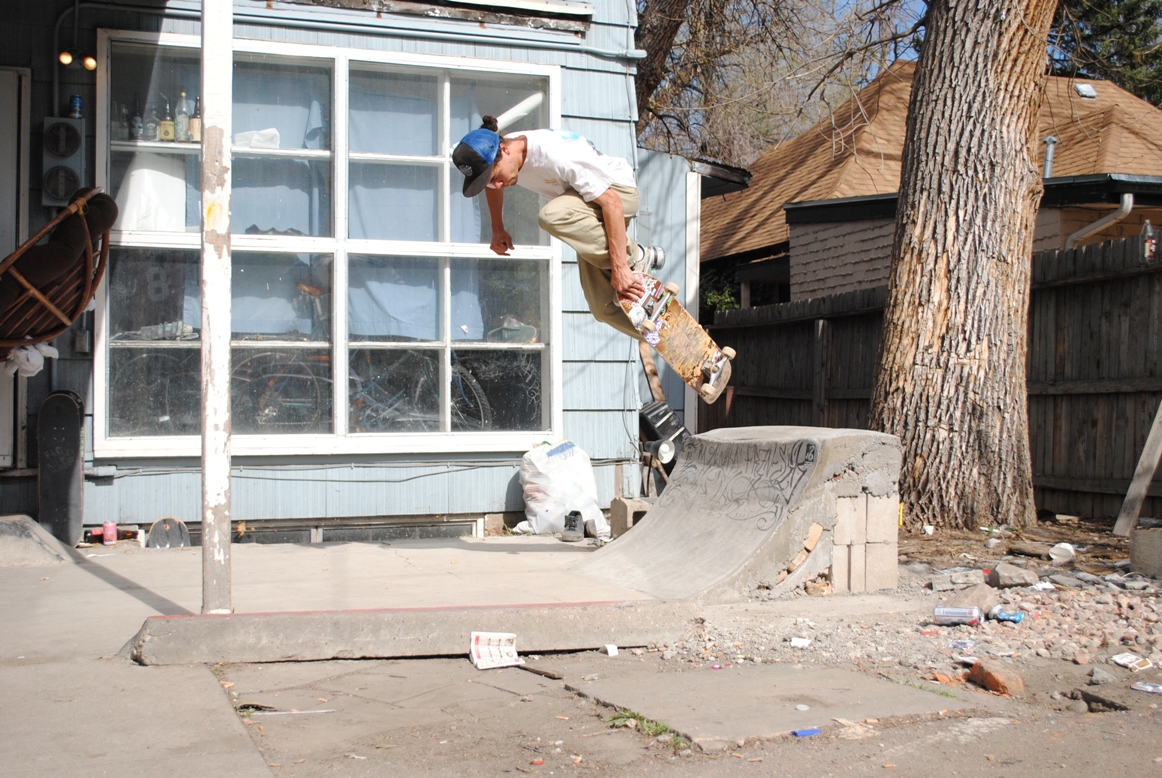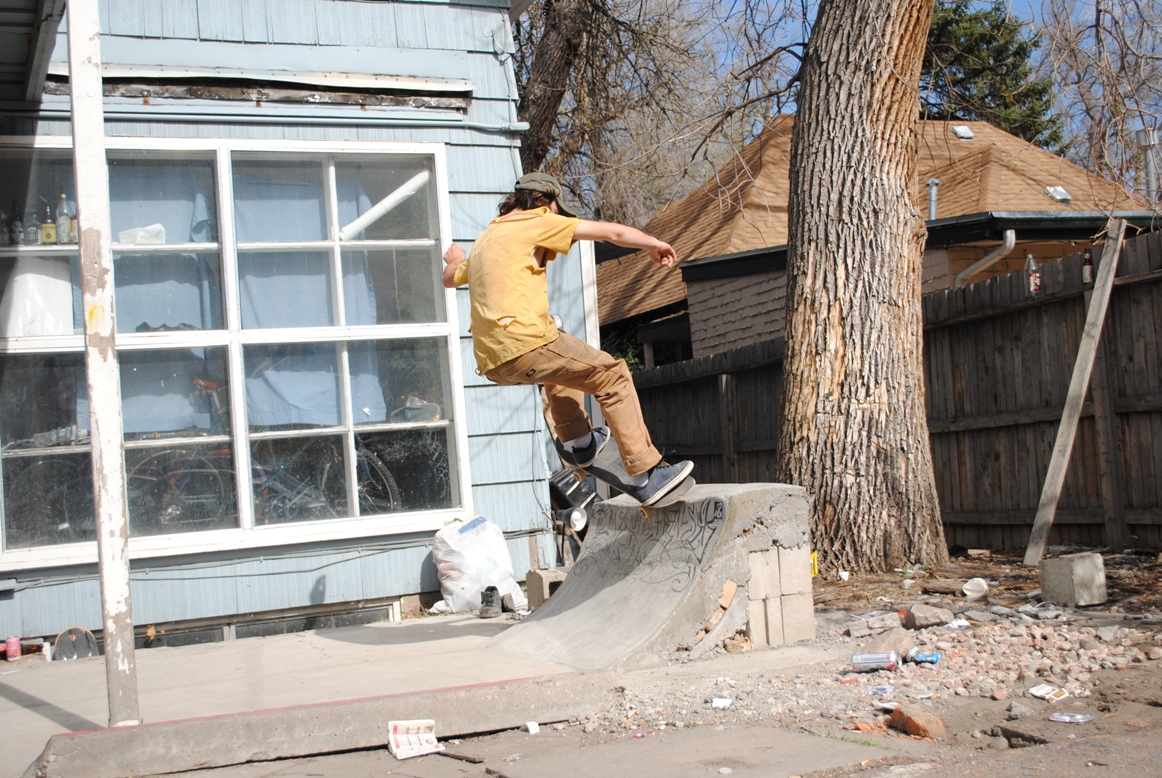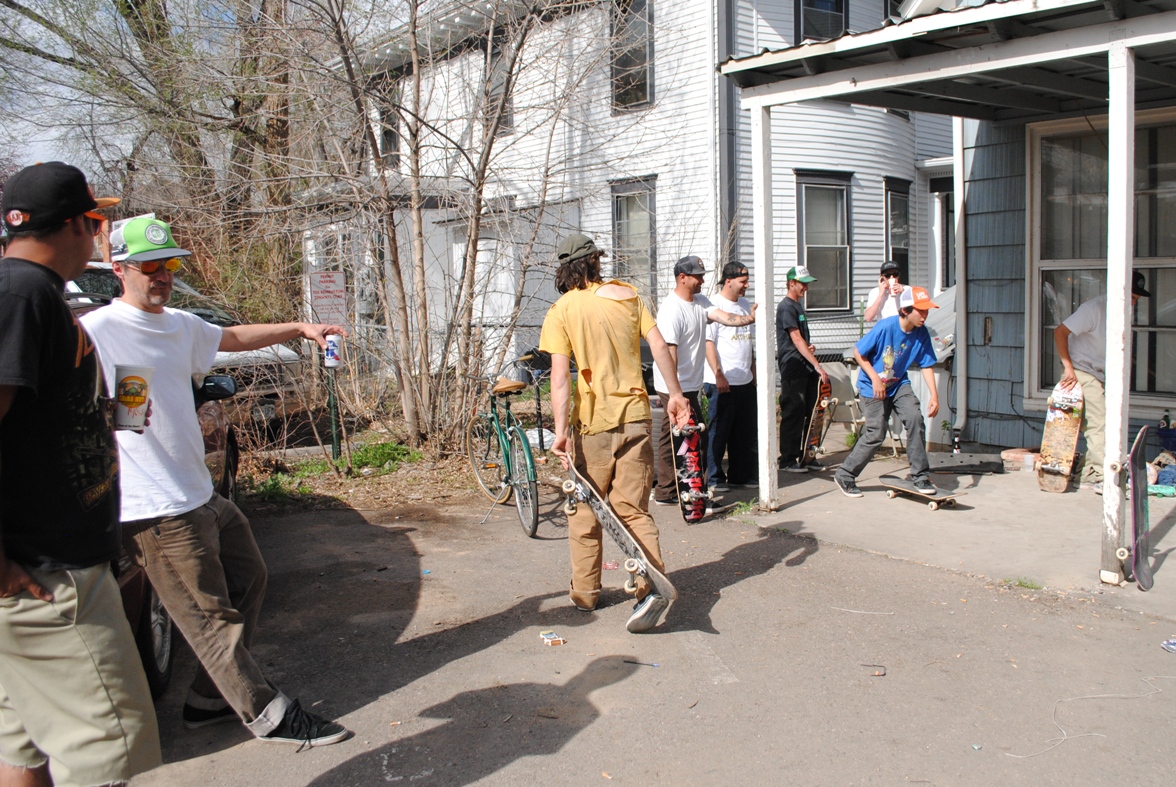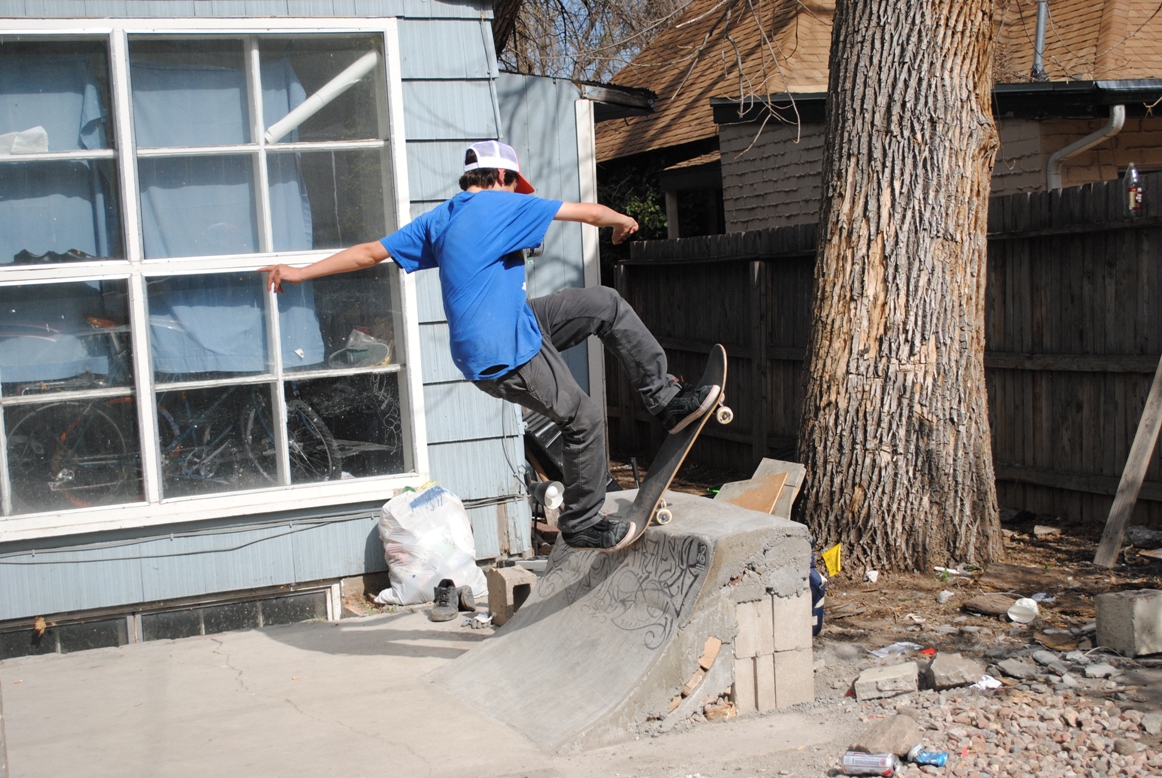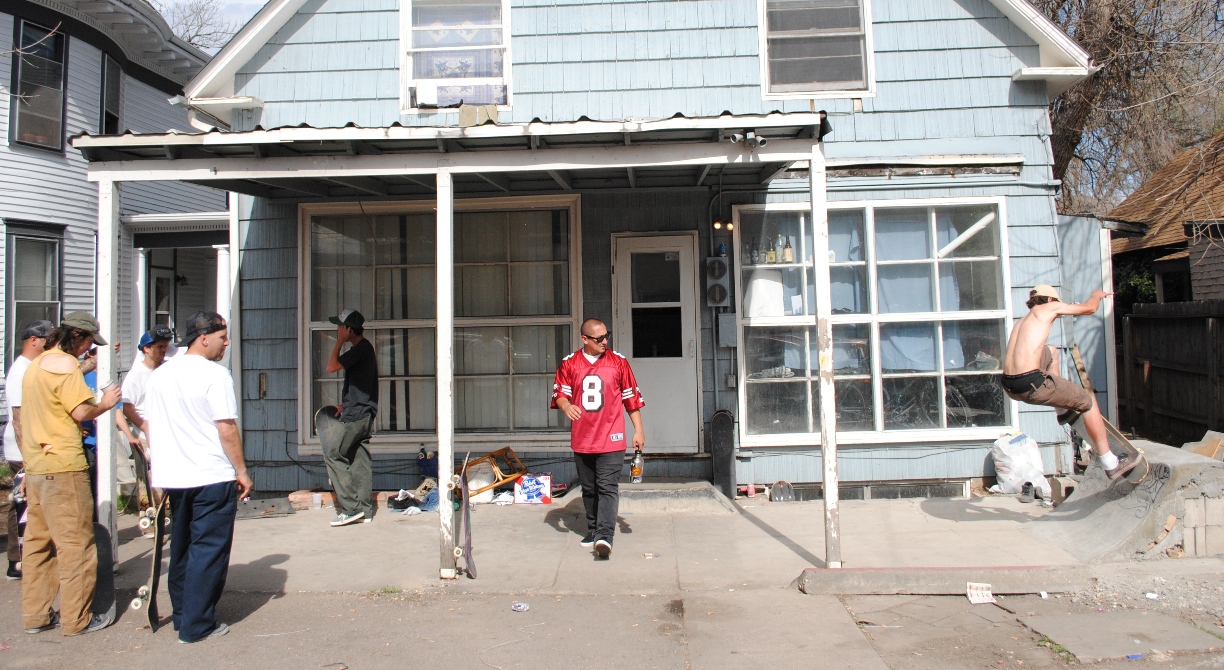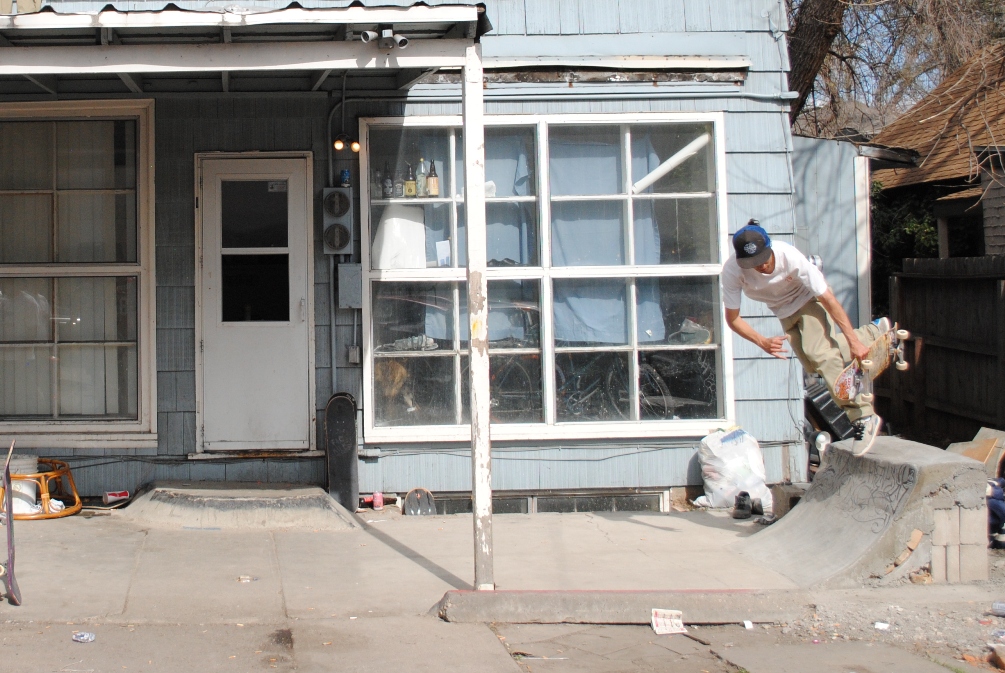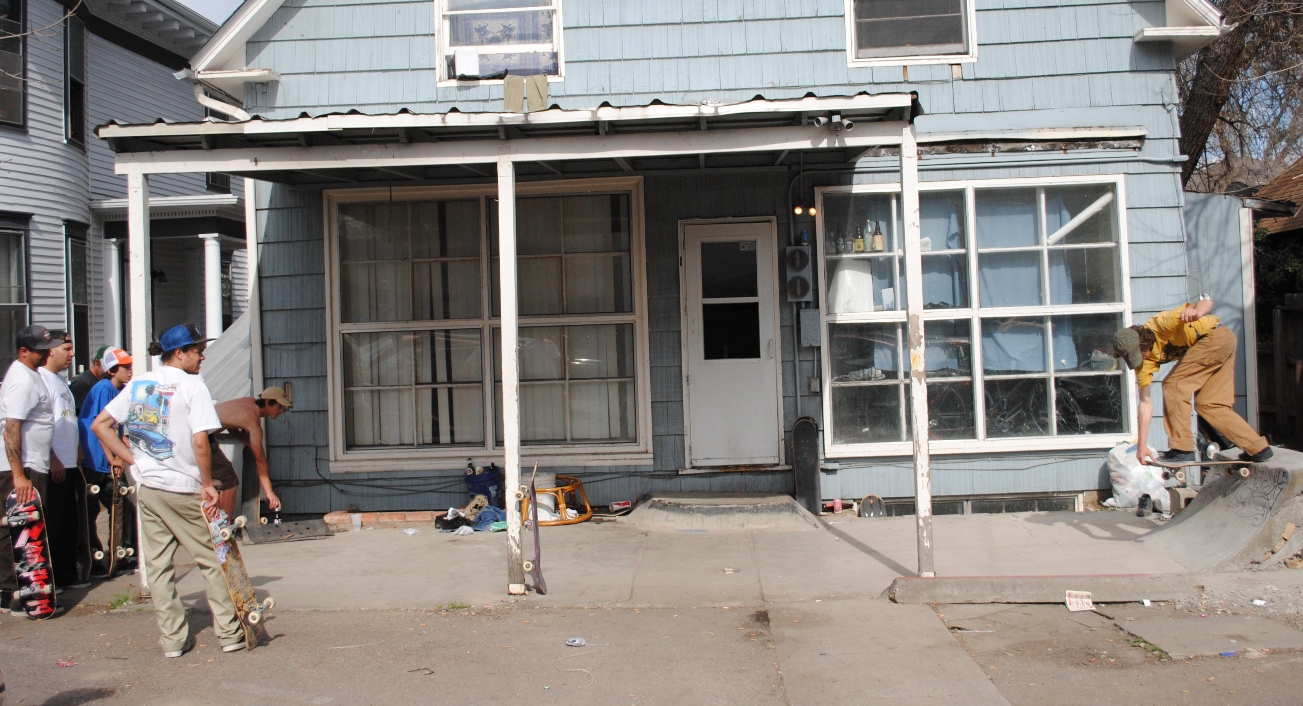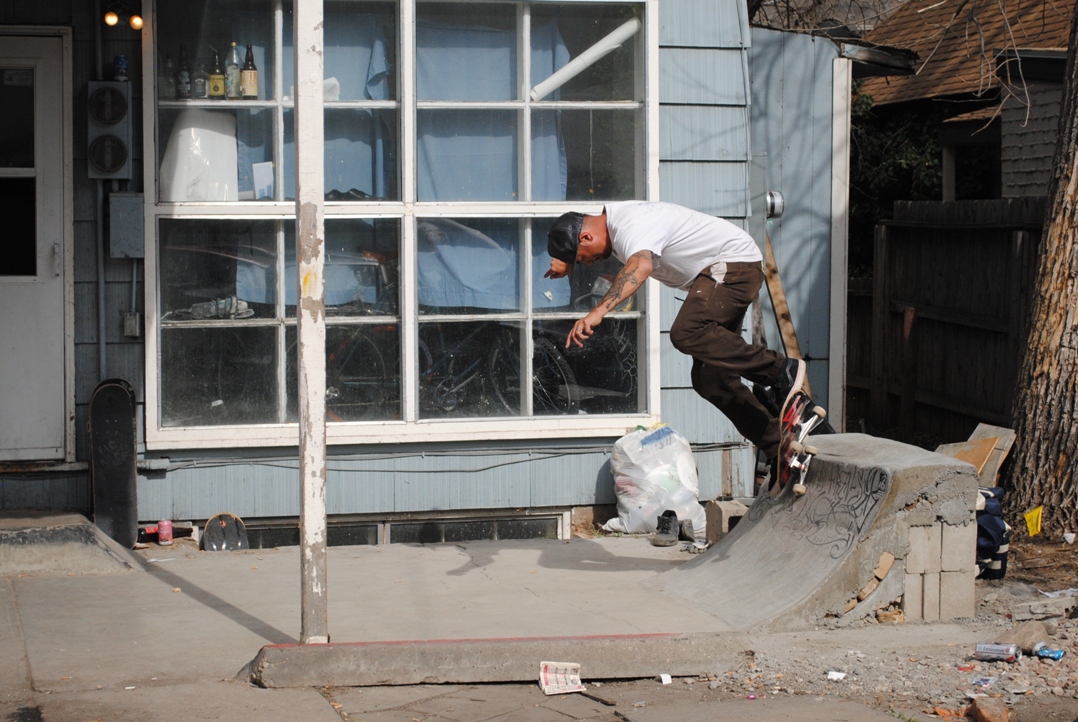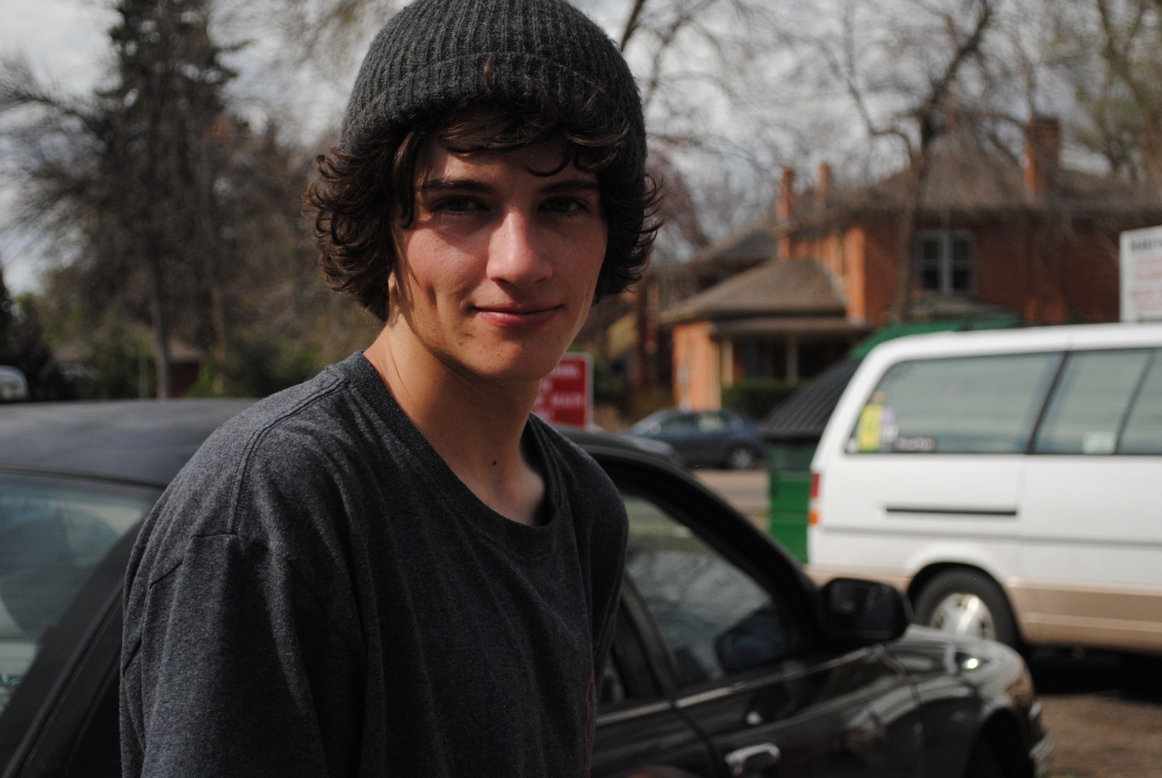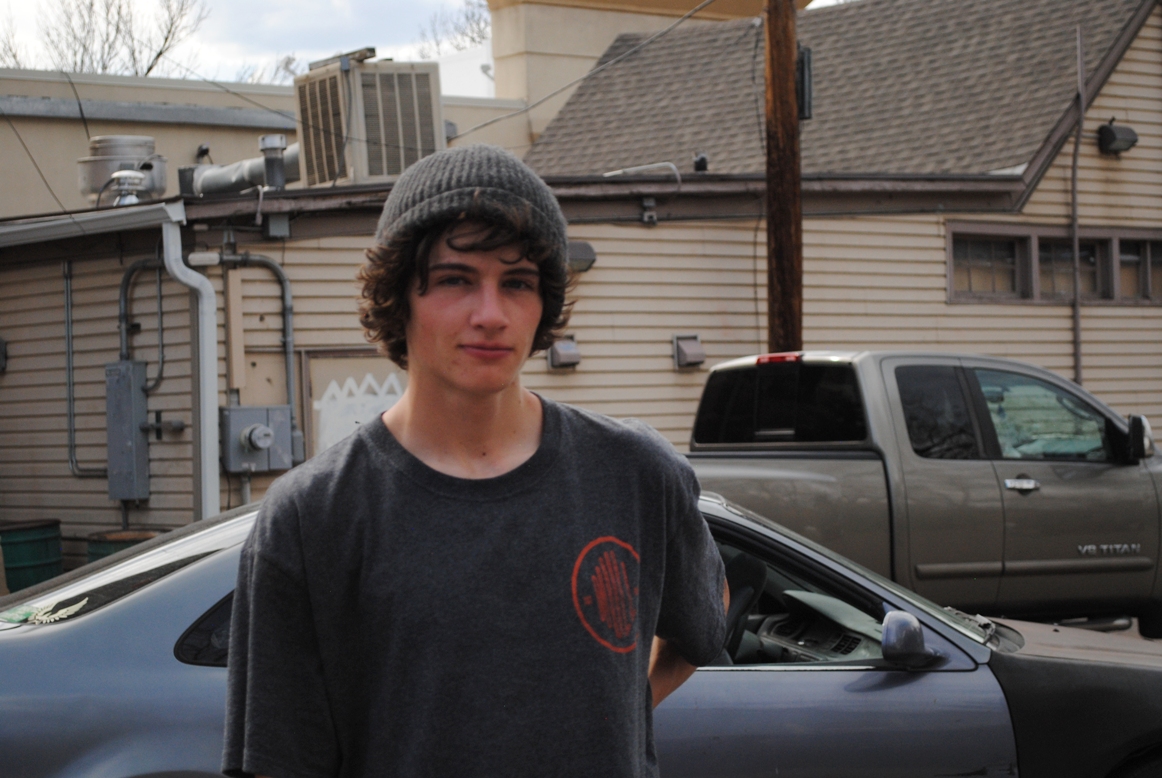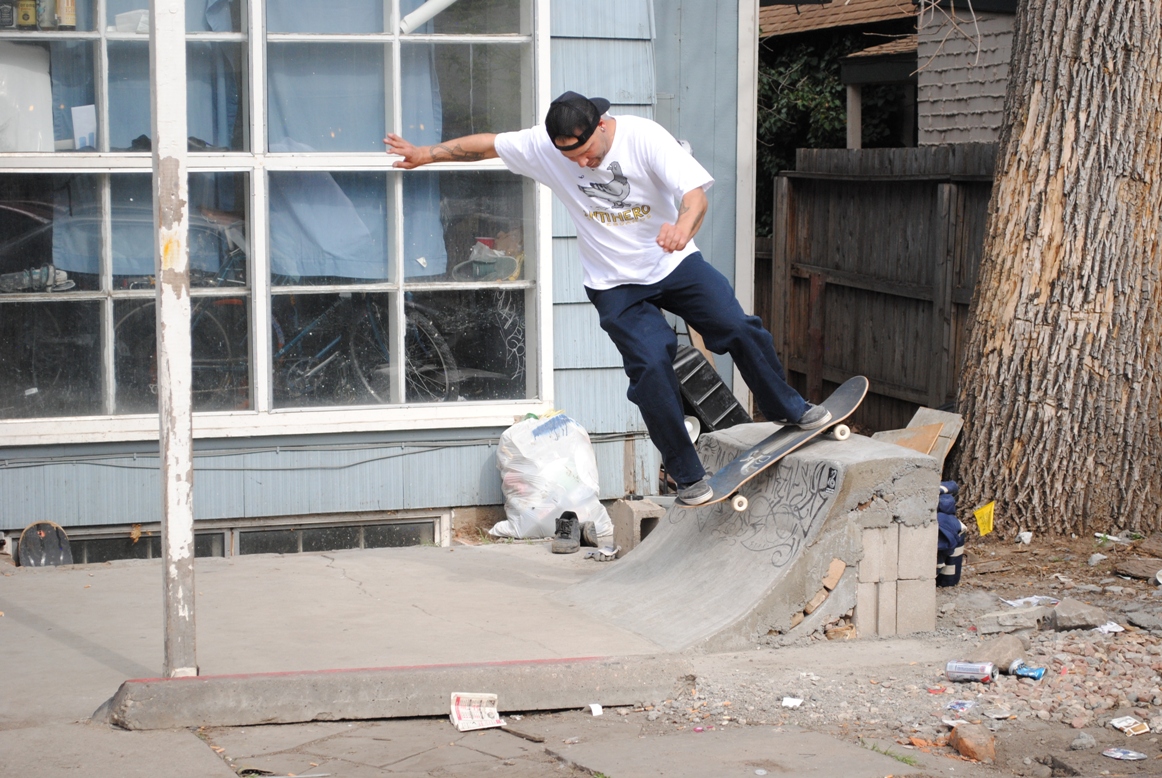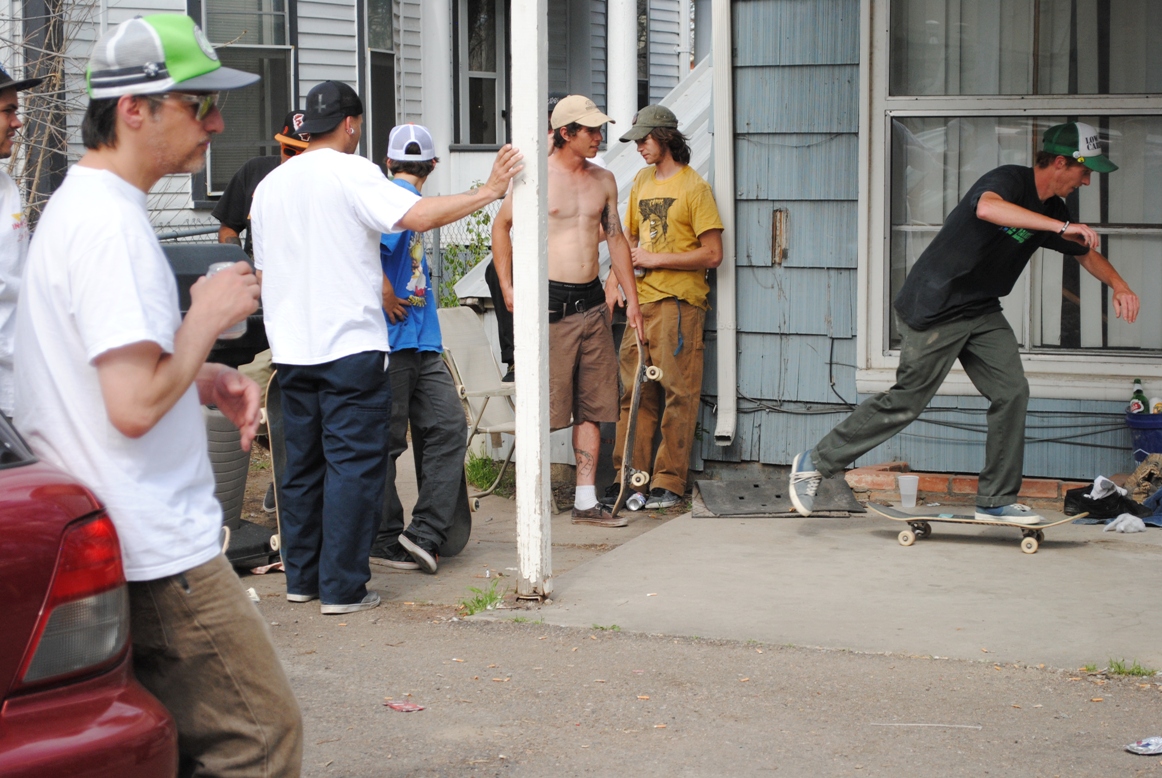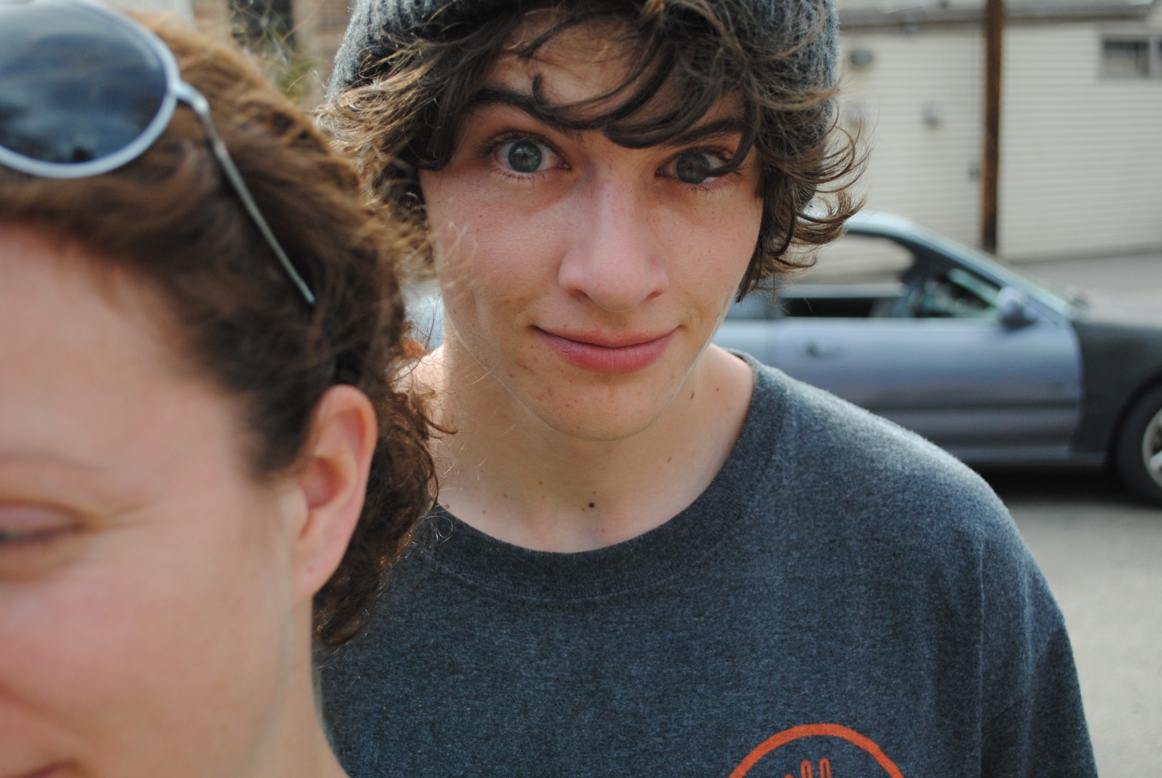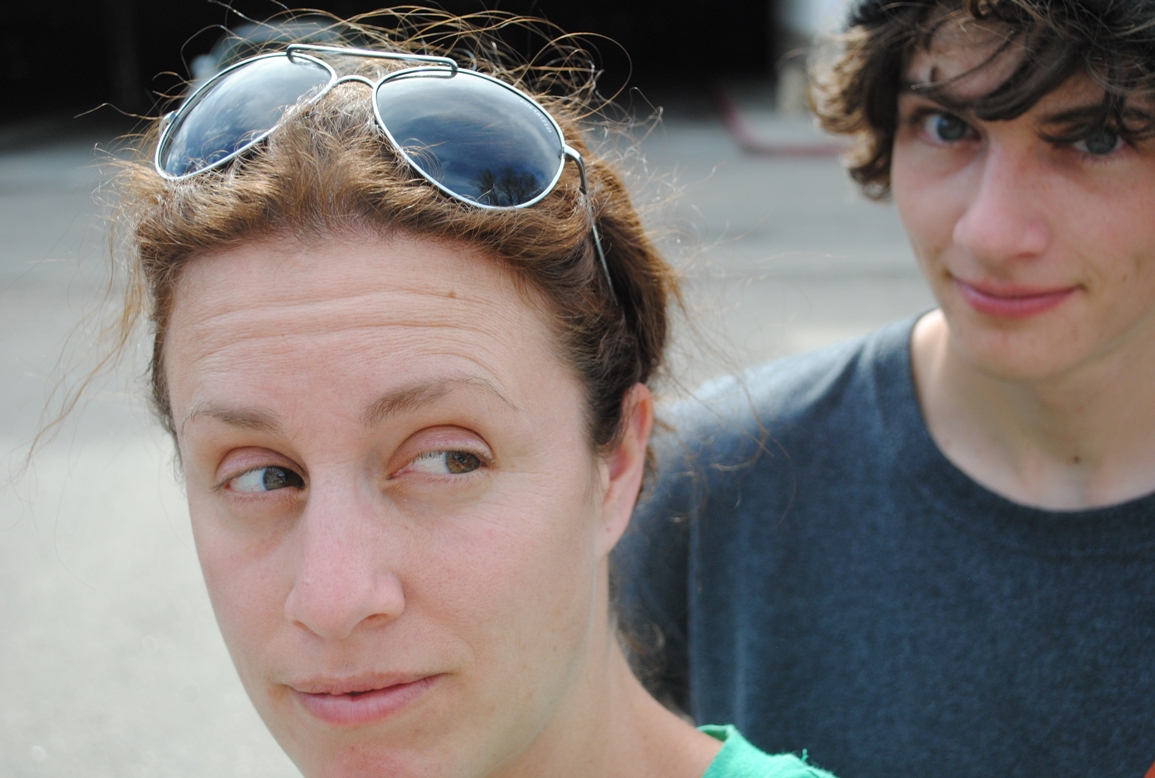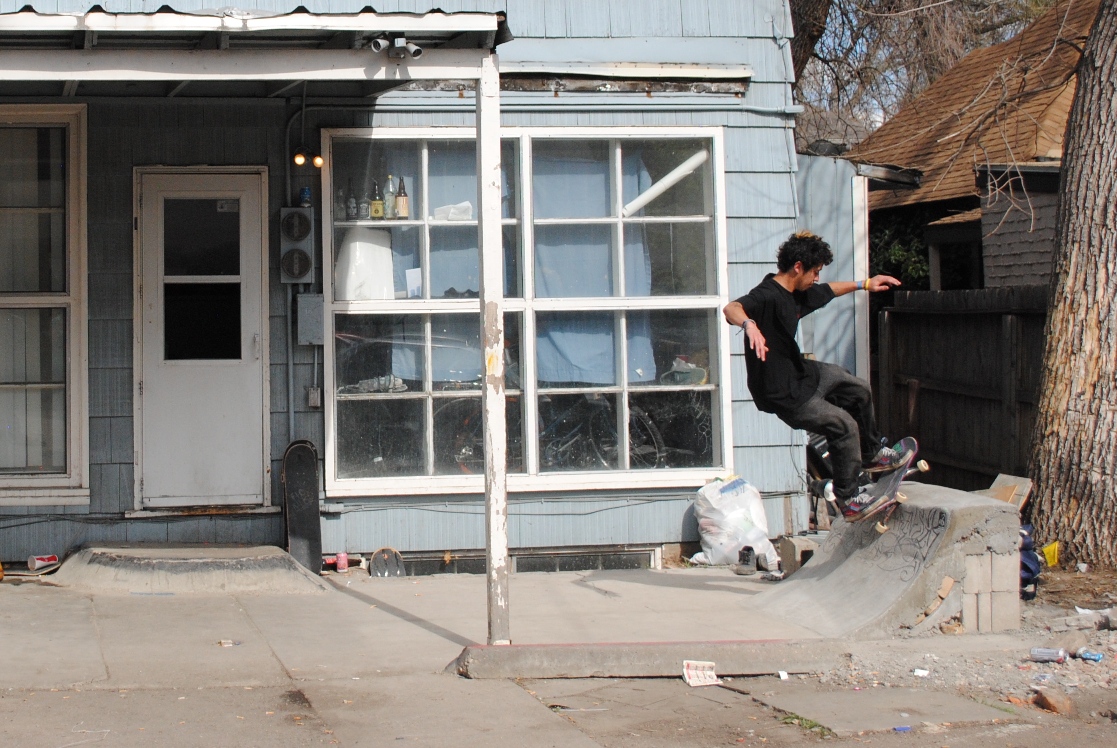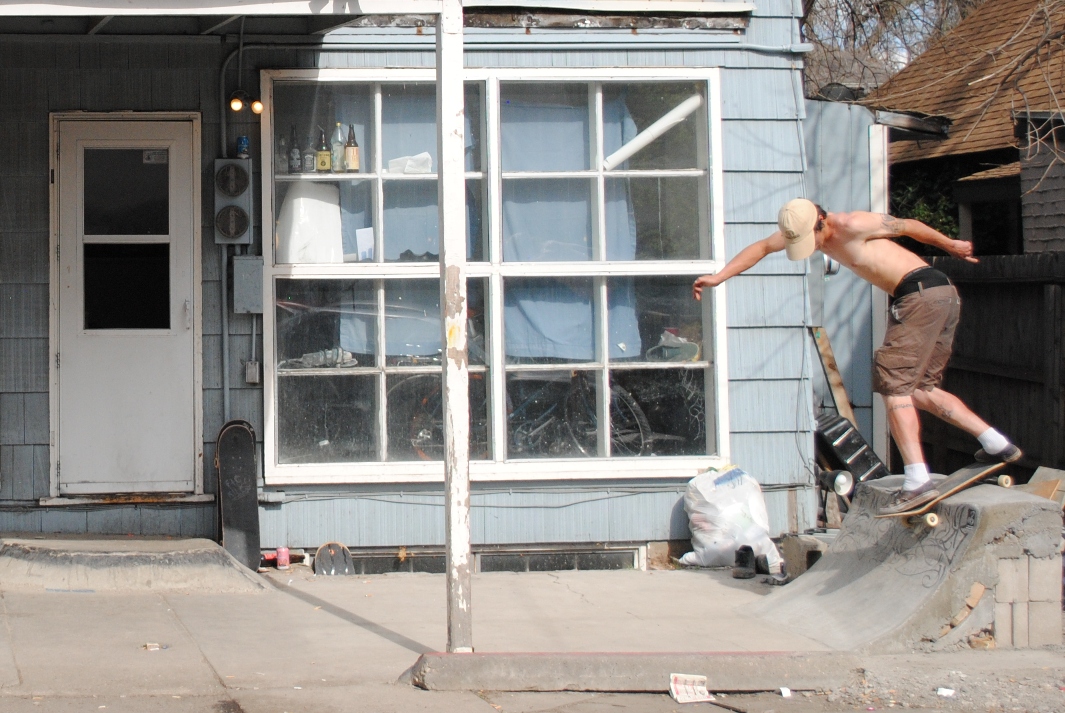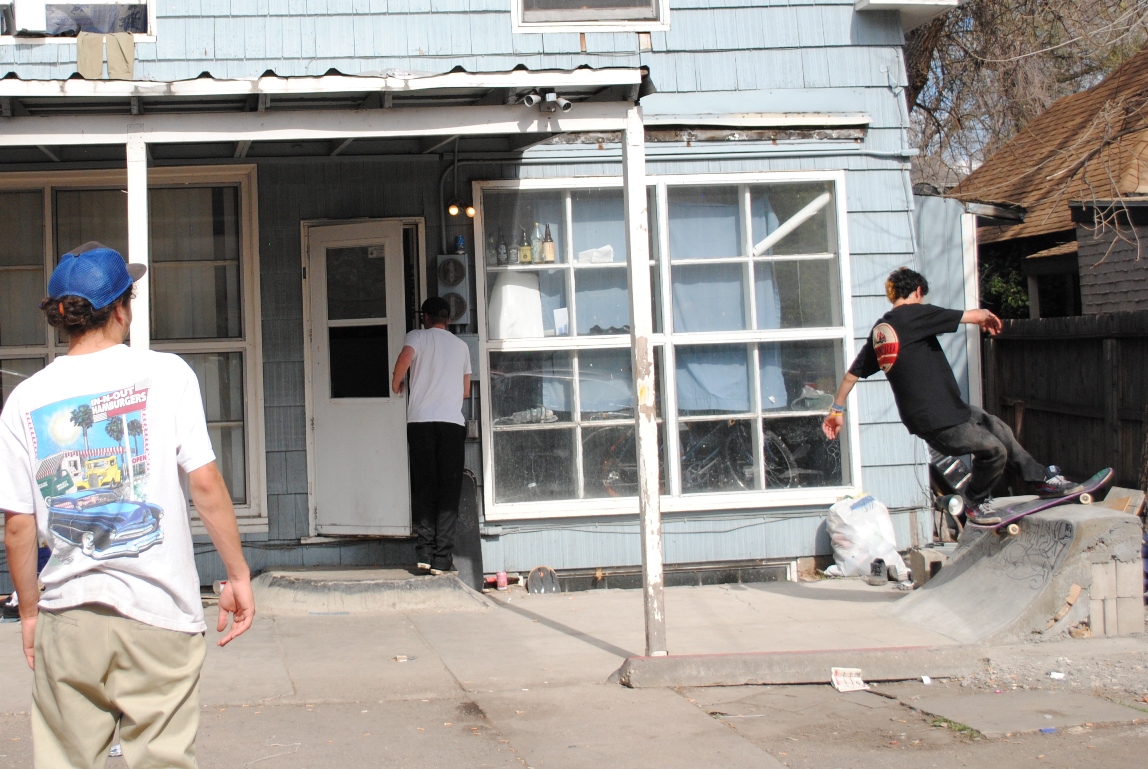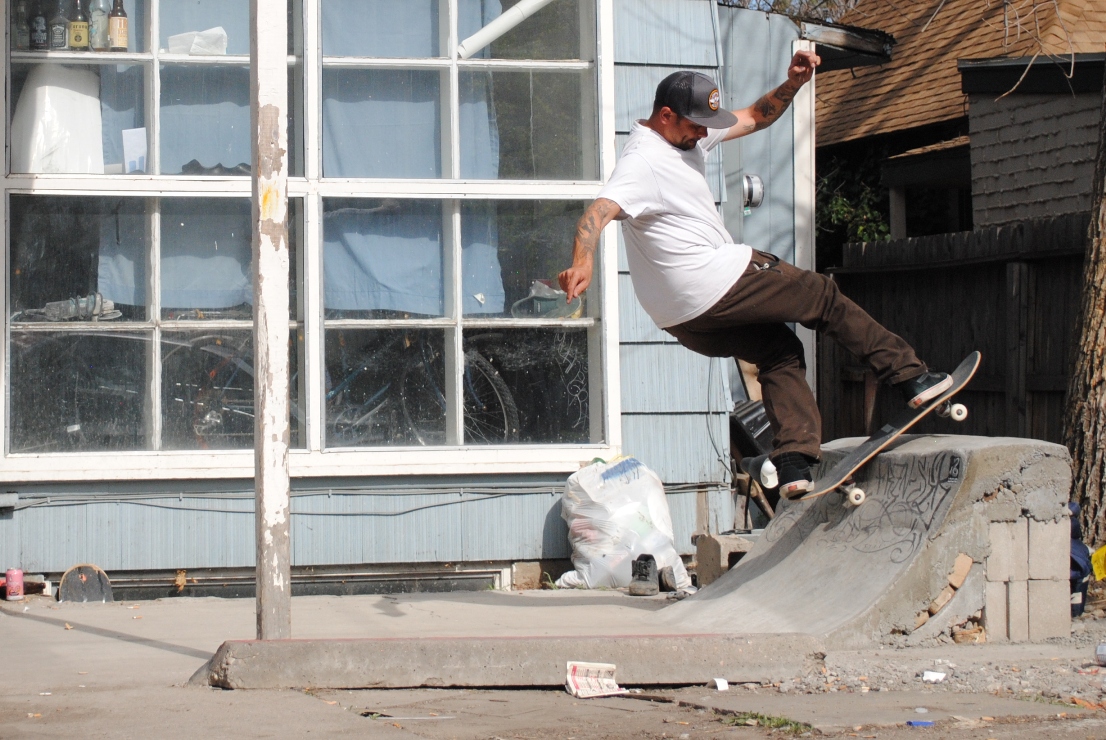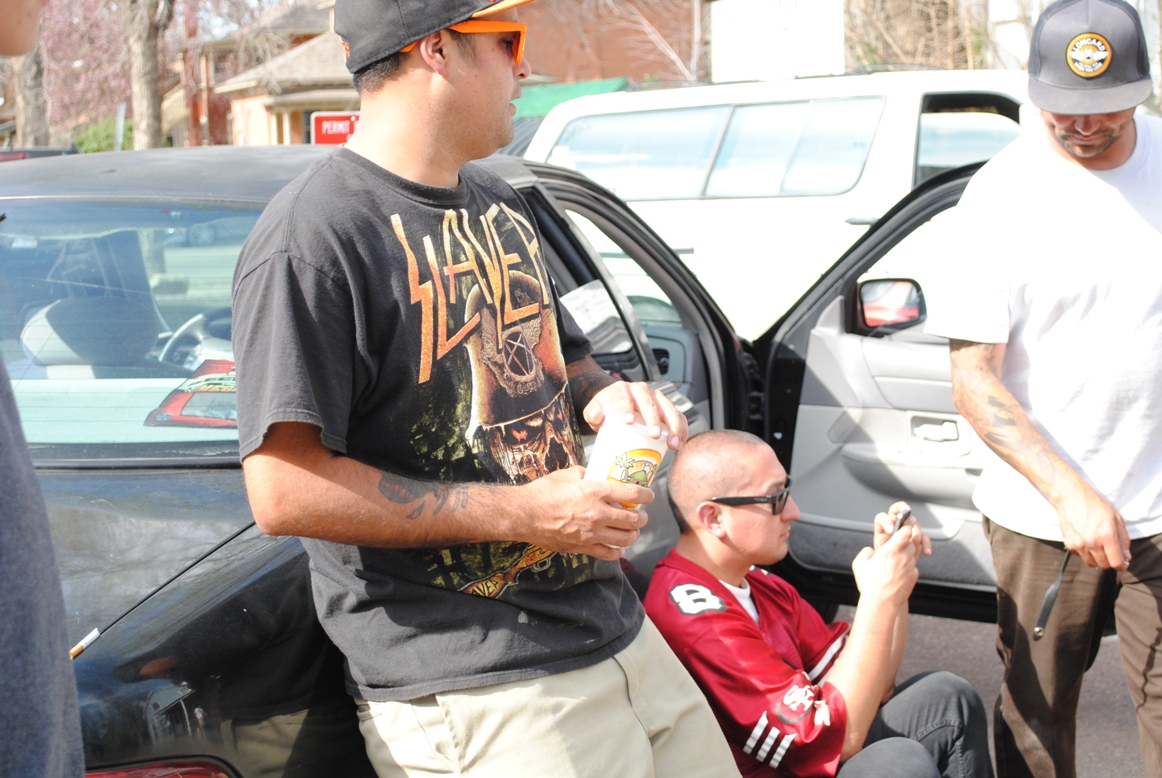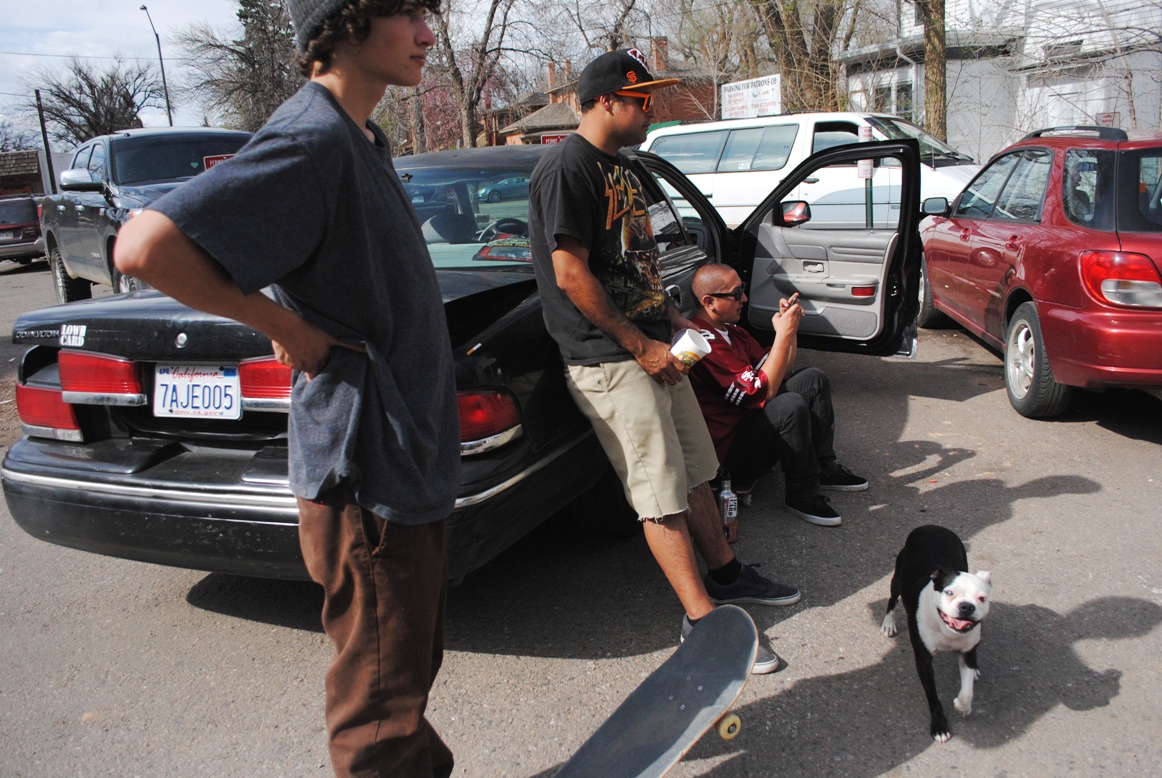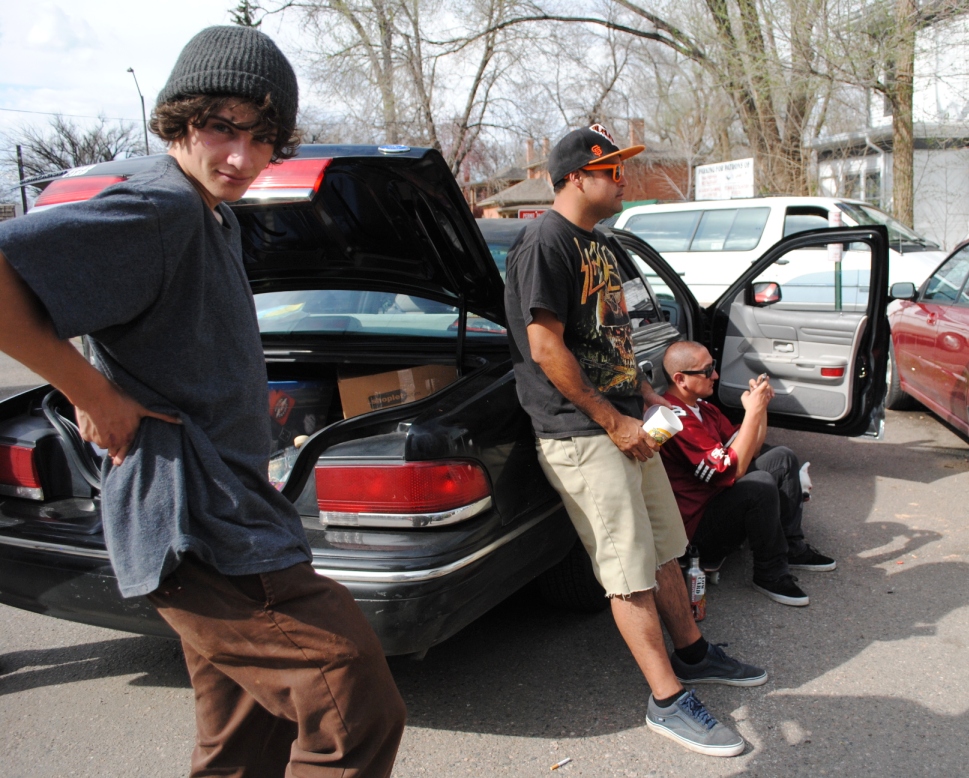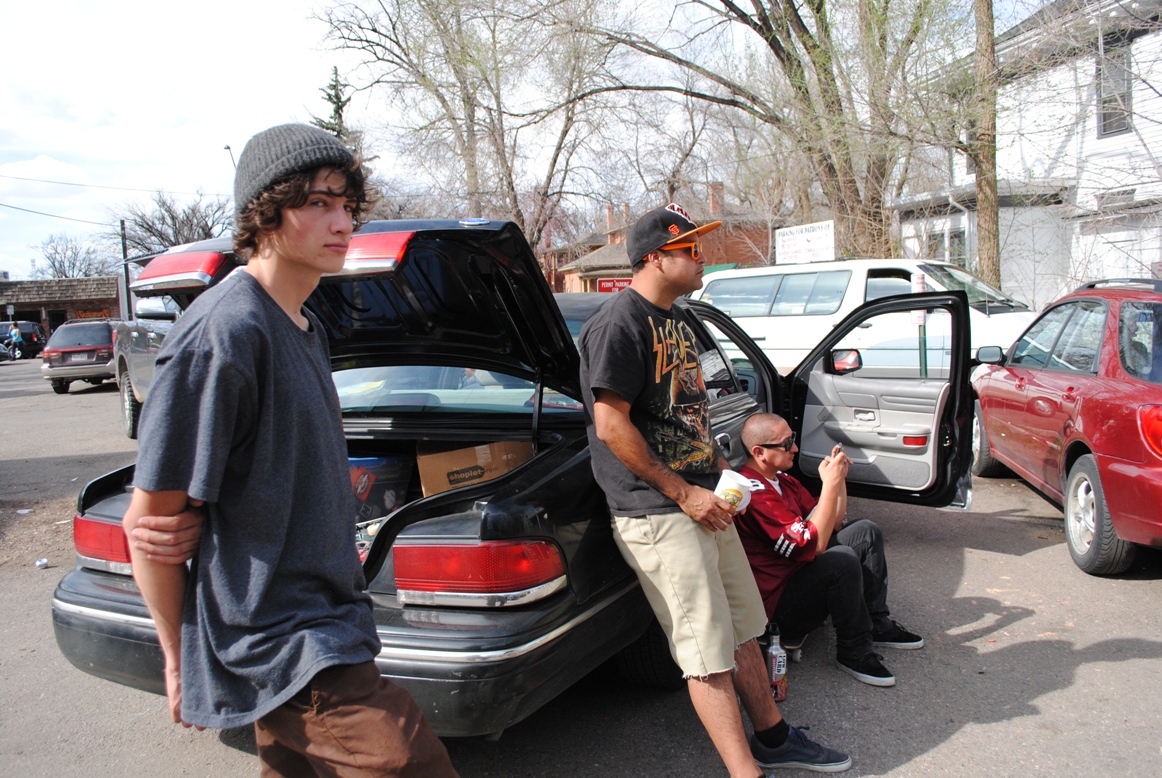 And that's when we left the house decided to be the worst/dirtiest skate house ever. Congrats guys! We made our way to Edora after that, and then finally to Northside to skate until the sun went down. I stopped taking photos and just skated, so no more images to show. Such an awesome day. We camped in Fuzz's backyard again this night, and then had another amazing day the following day, with a long session at Roxborough and a night session at Arvada. So rad! Thanks to everyone involved for making it such an awesome weekend!