I've been really craving a camping trip, and this past weekend was just what I was looking for. Jack and I met up on Friday afternoon and hit the road, to explore new places in Colorado that neither of us had been to before.
First stop was in Fairplay, where we headed straight to the skatepark. Well, first stopped by the bmx park right next to the skatepark…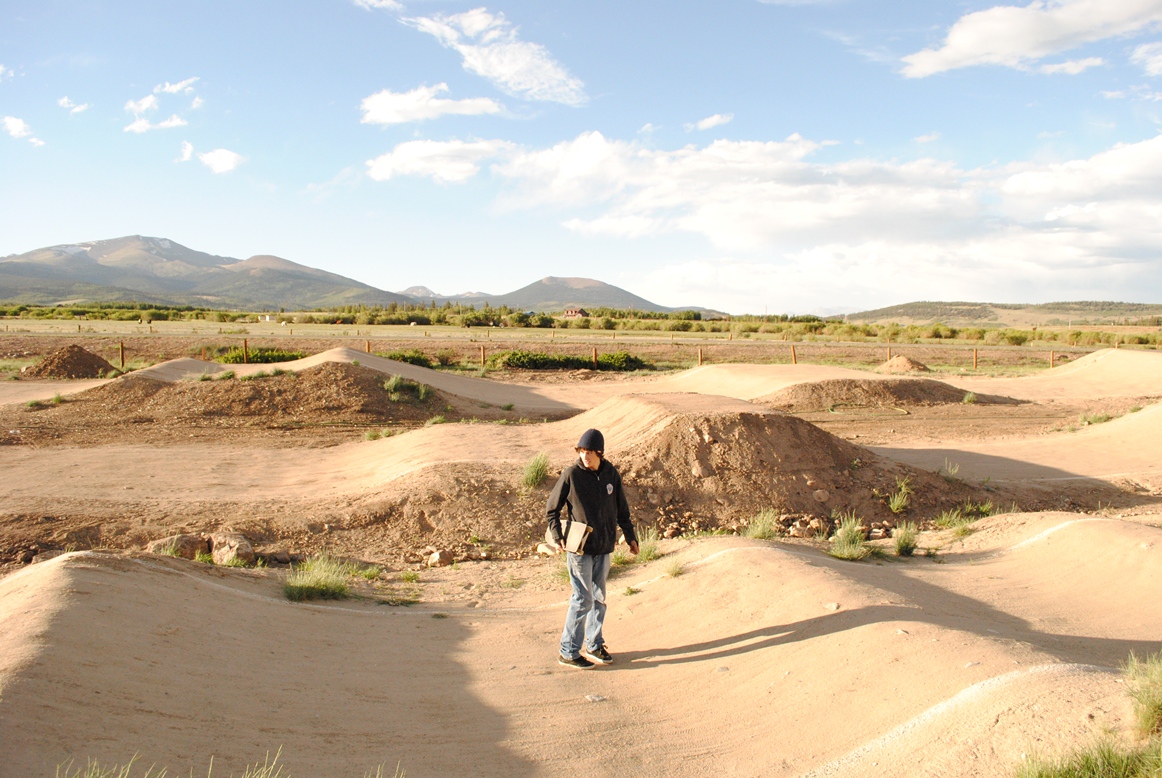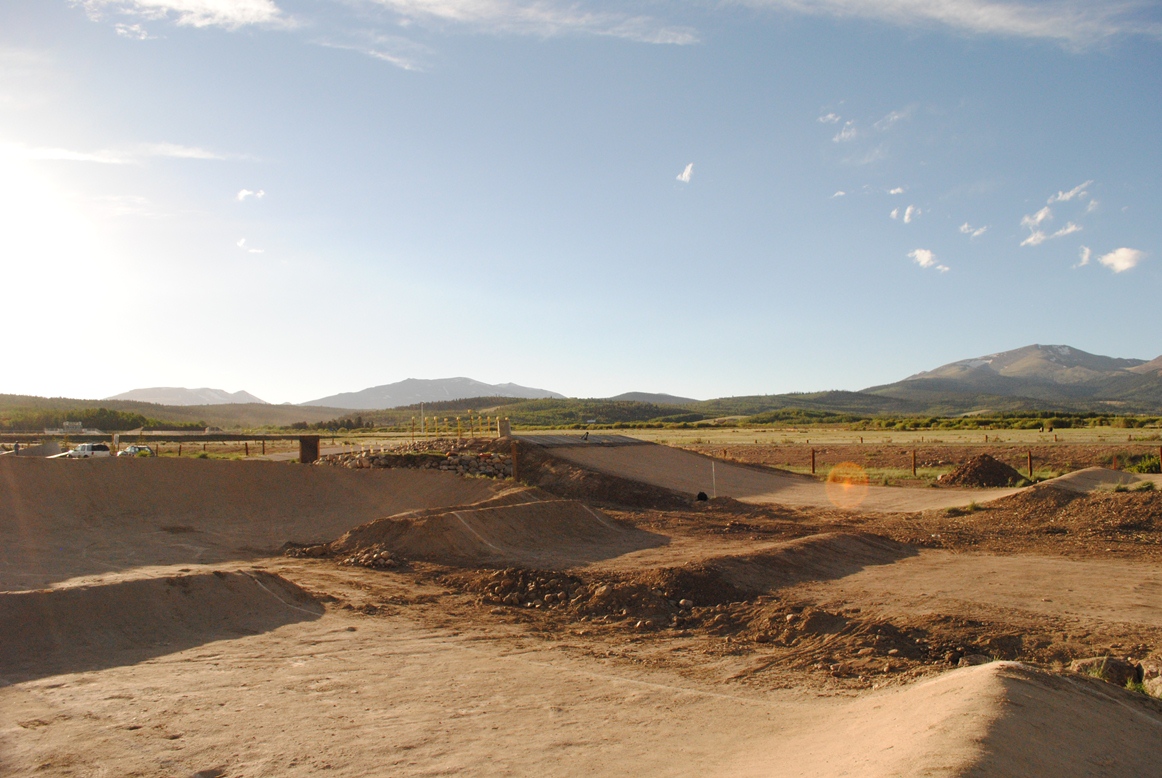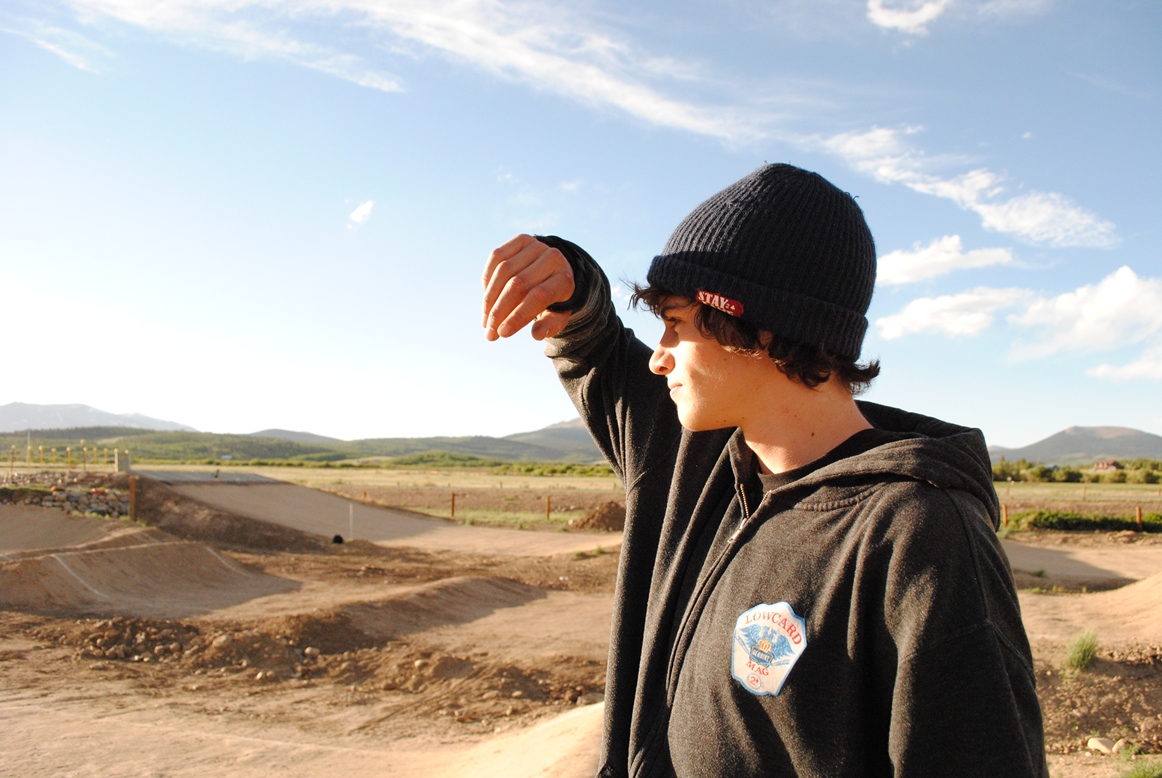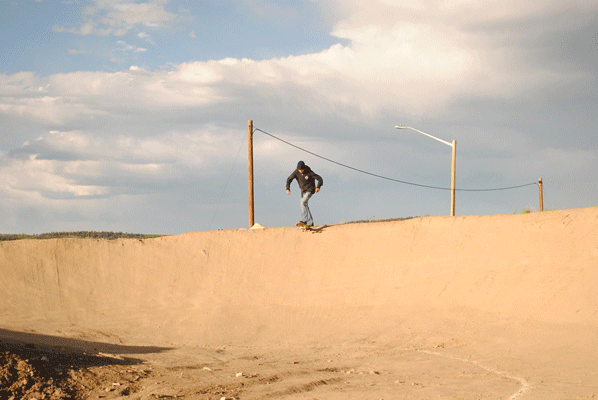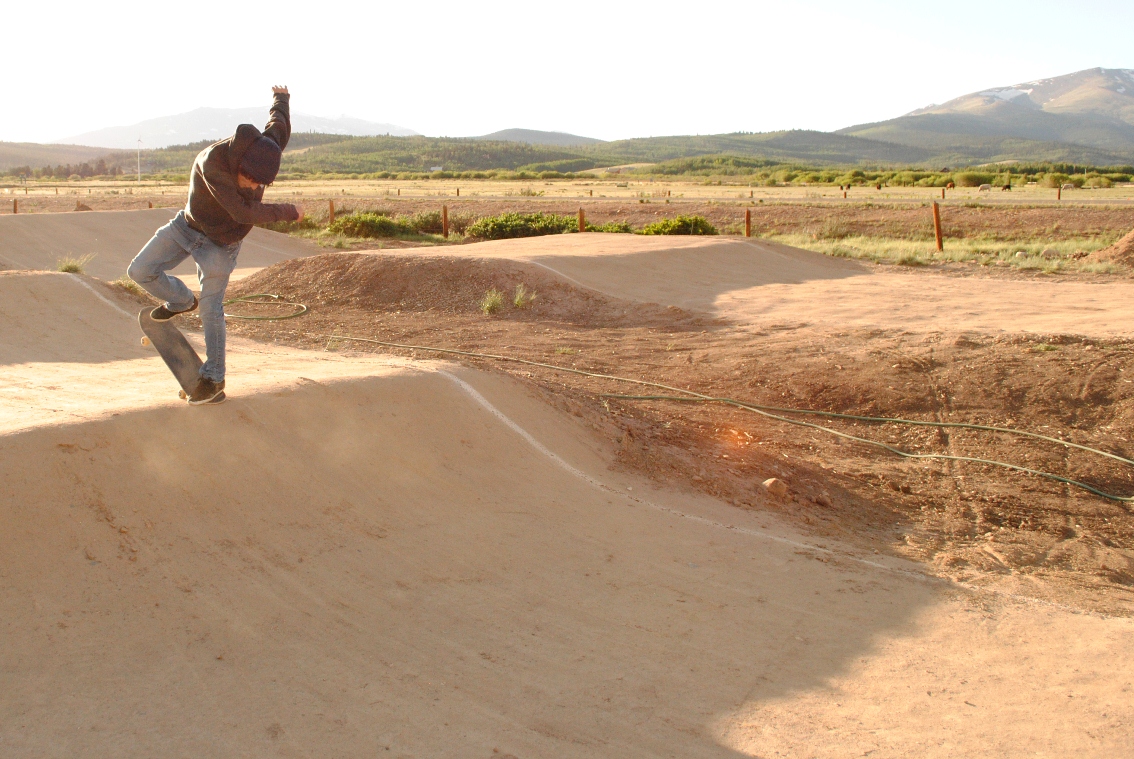 Then to the skatepark…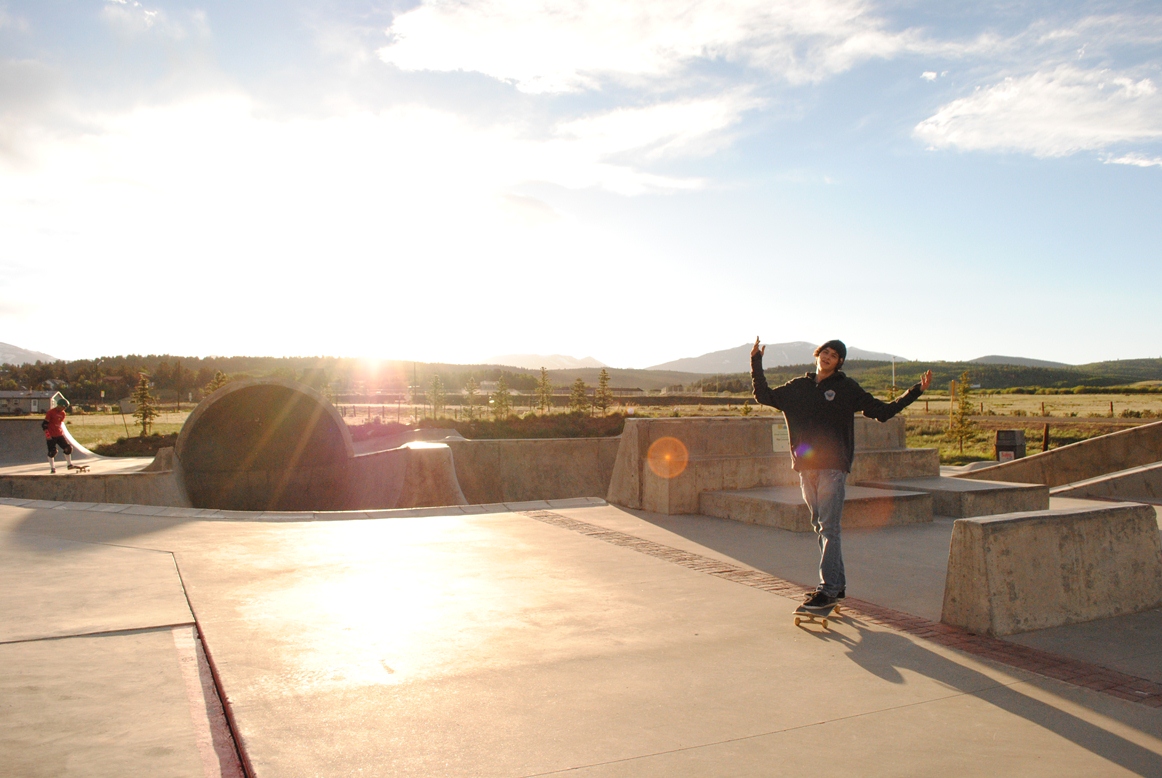 Once the sun starting to dip below the mountains, we figured we should find the campsite before dark. Down a windy, bumpy red dirt road…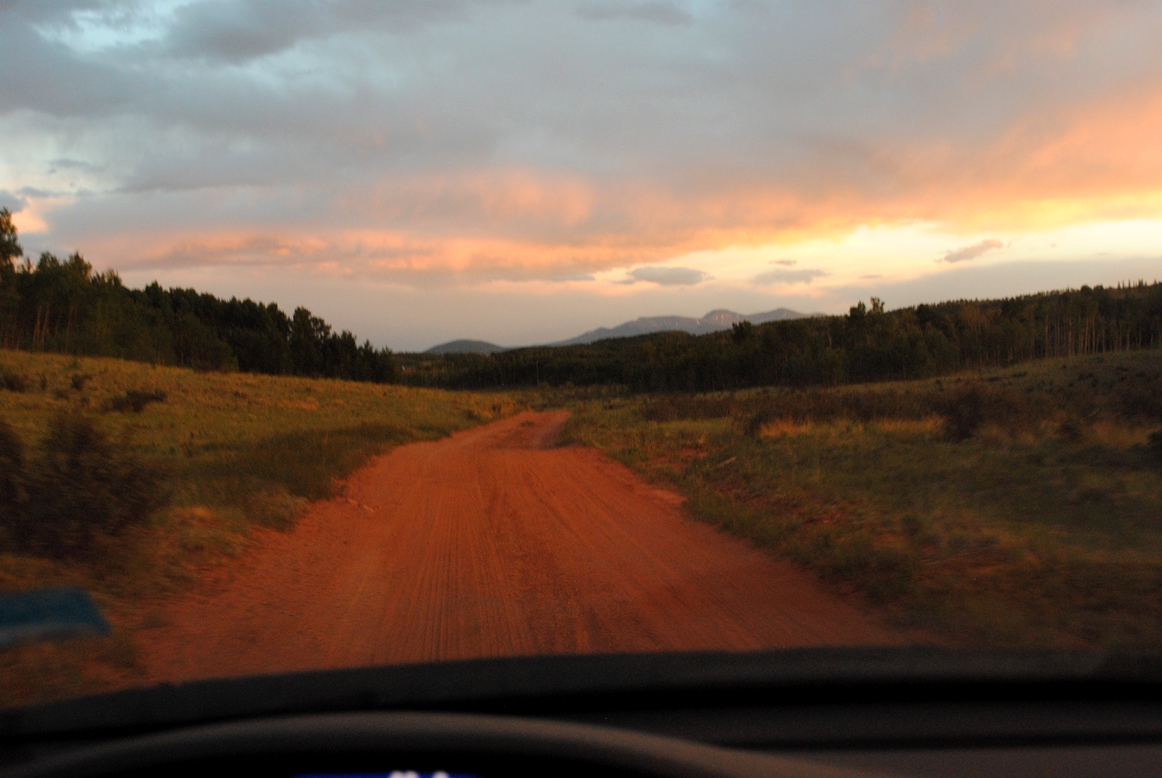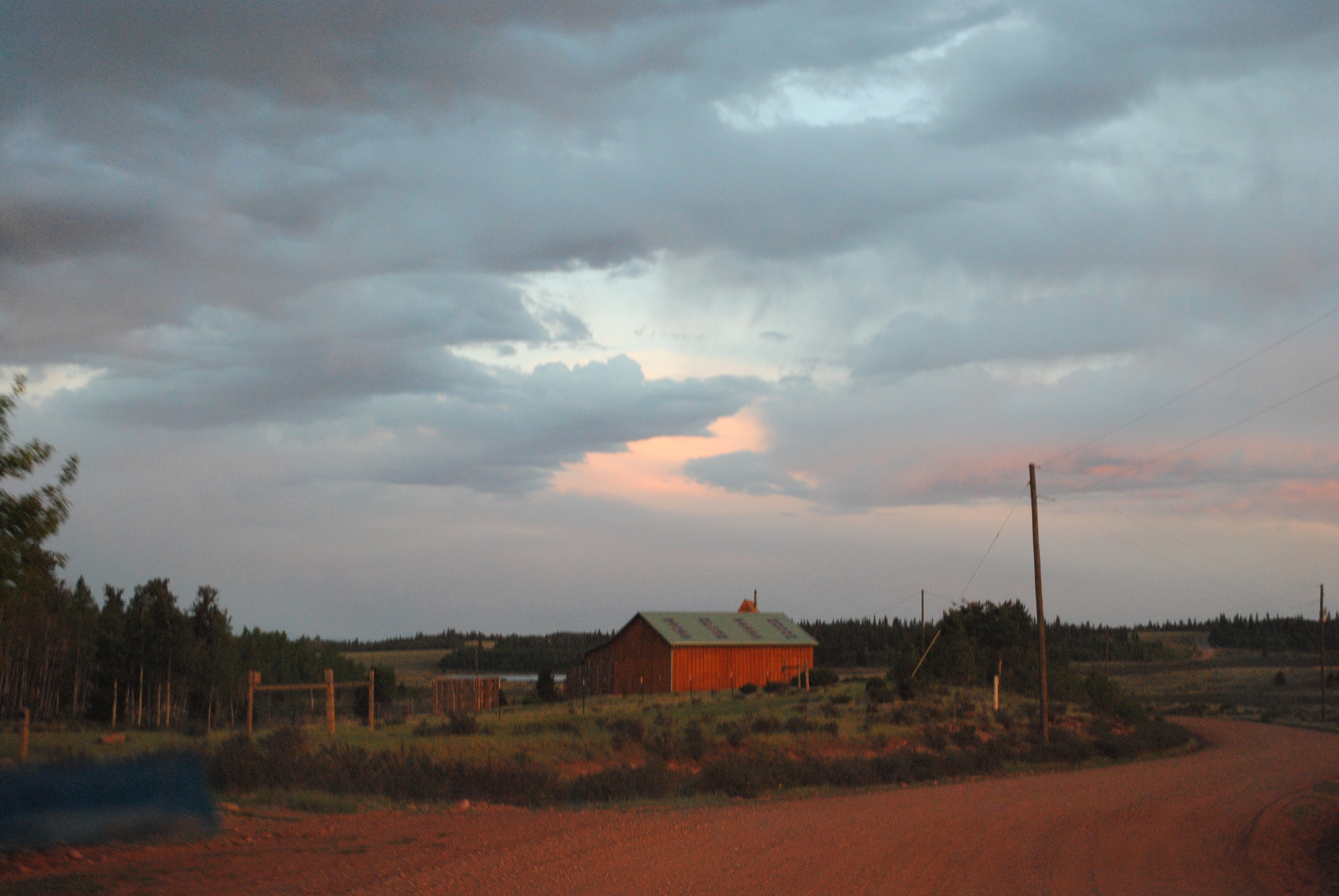 We were the first of the crew to arrive at the campsite by a long shot. There was a fire ban, so instead of taking photos of camp fire, we played around with taking photos in the dark. Jack took many more than me…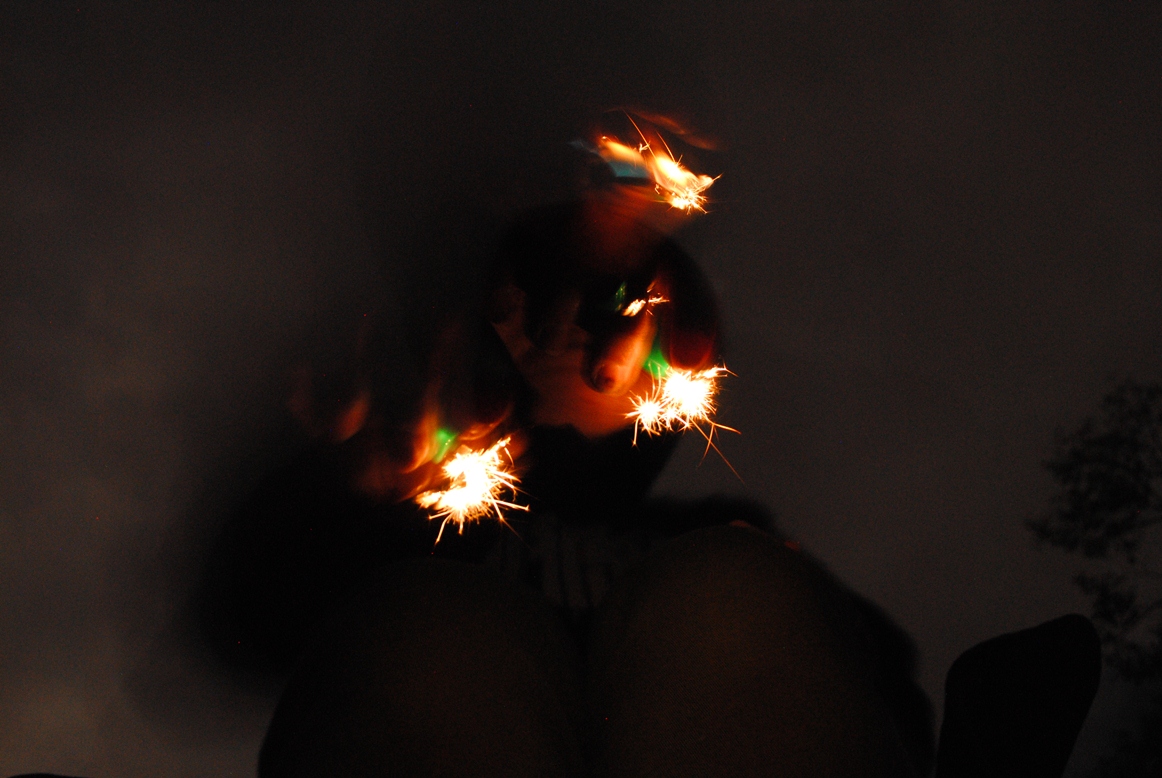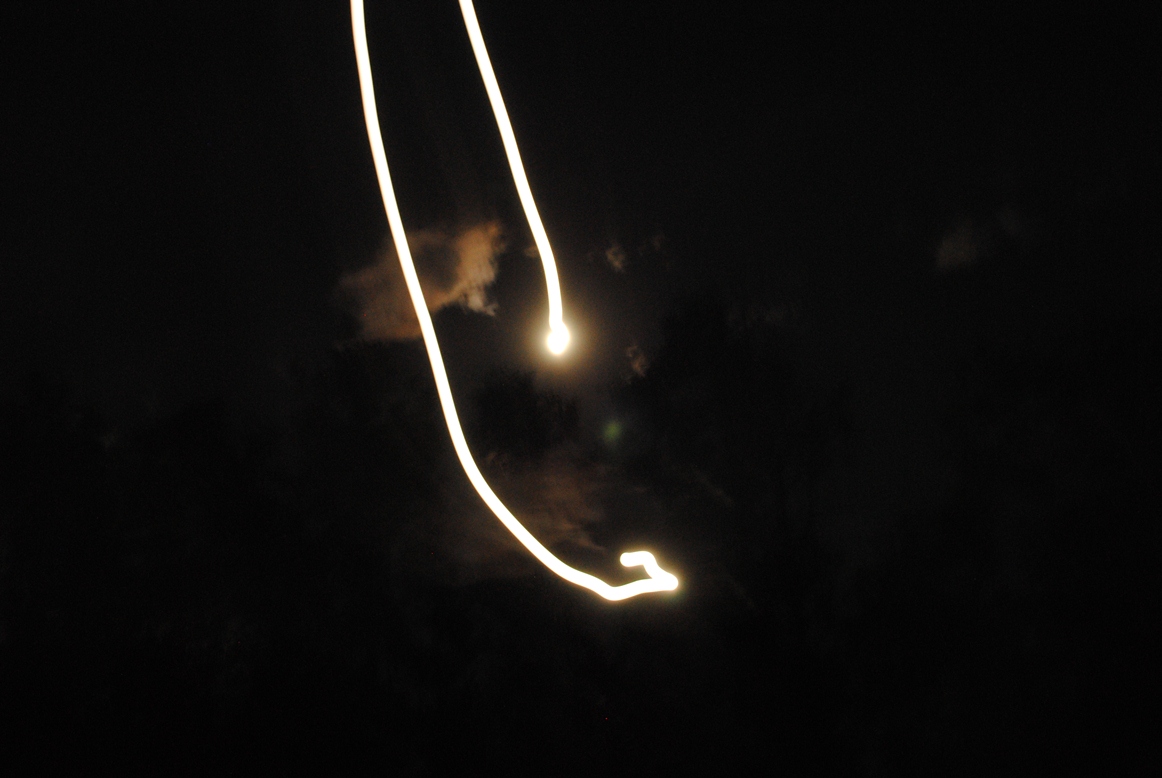 The above photo is the supermoon. It was so bright it was casting shadows throughout the night. And also light trails in my photo.
The next morning we got to check out the beautiful aspen grove we camped next to…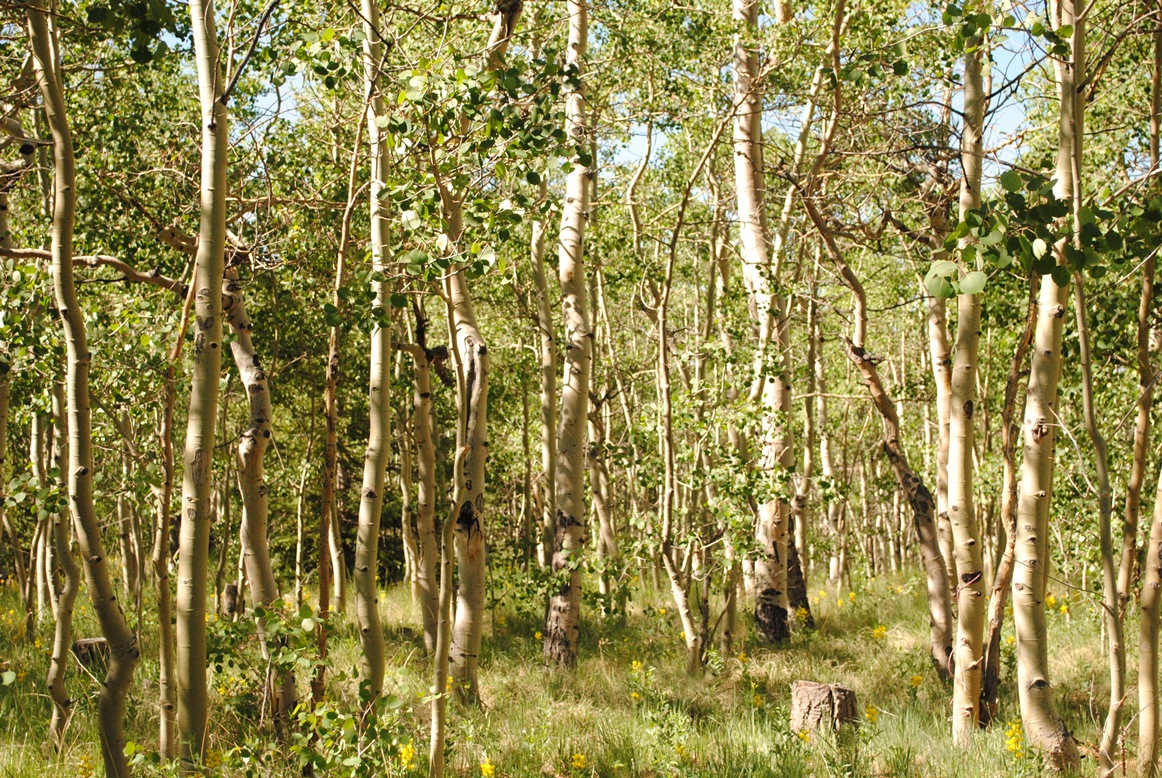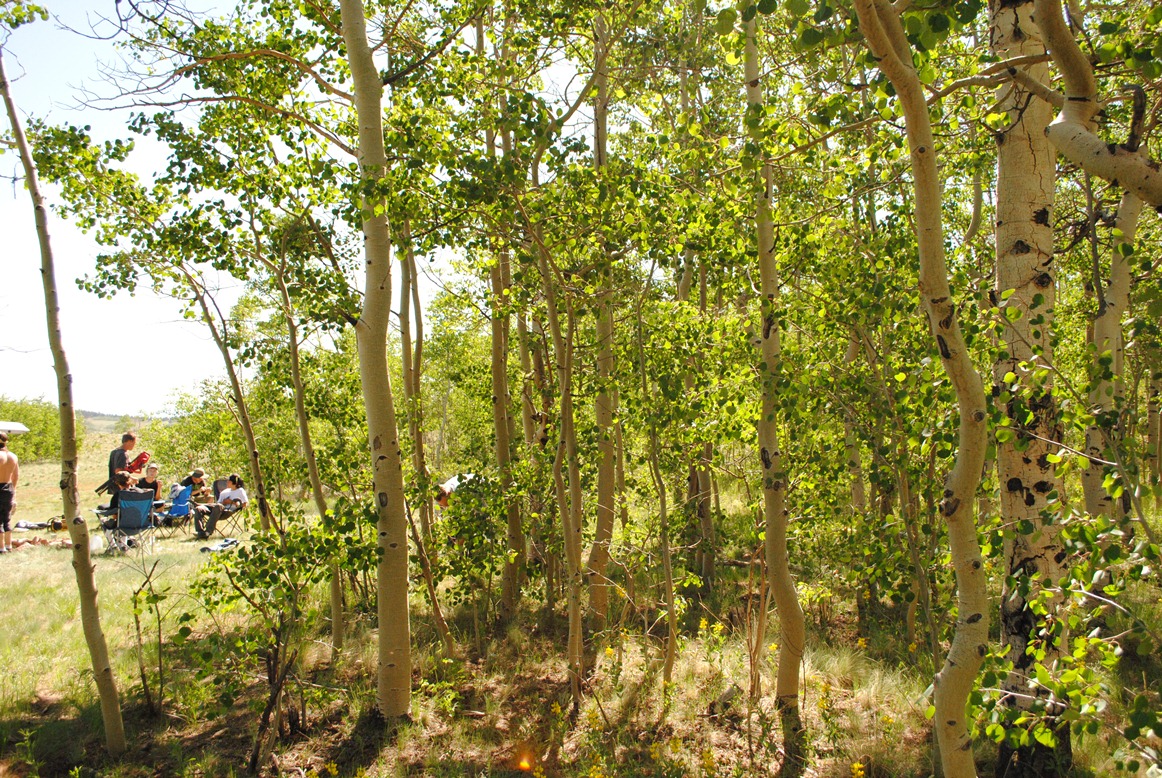 And then it was back to Fairplay, this time with a crew…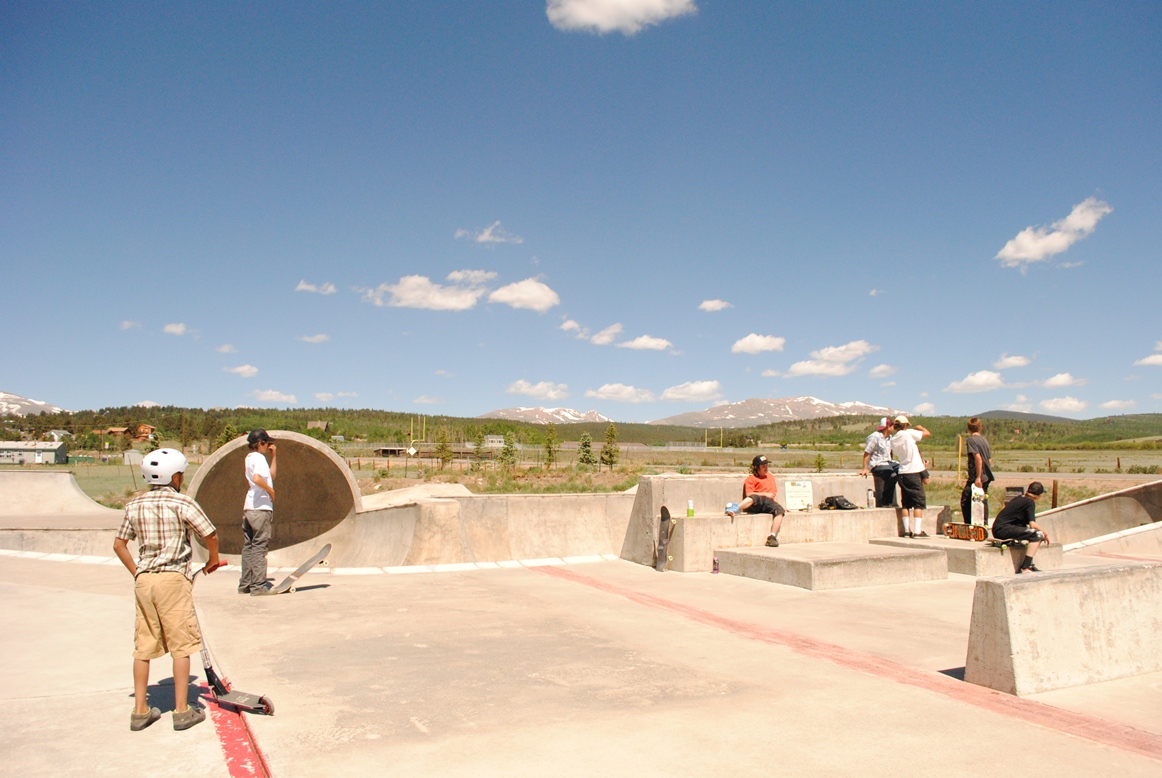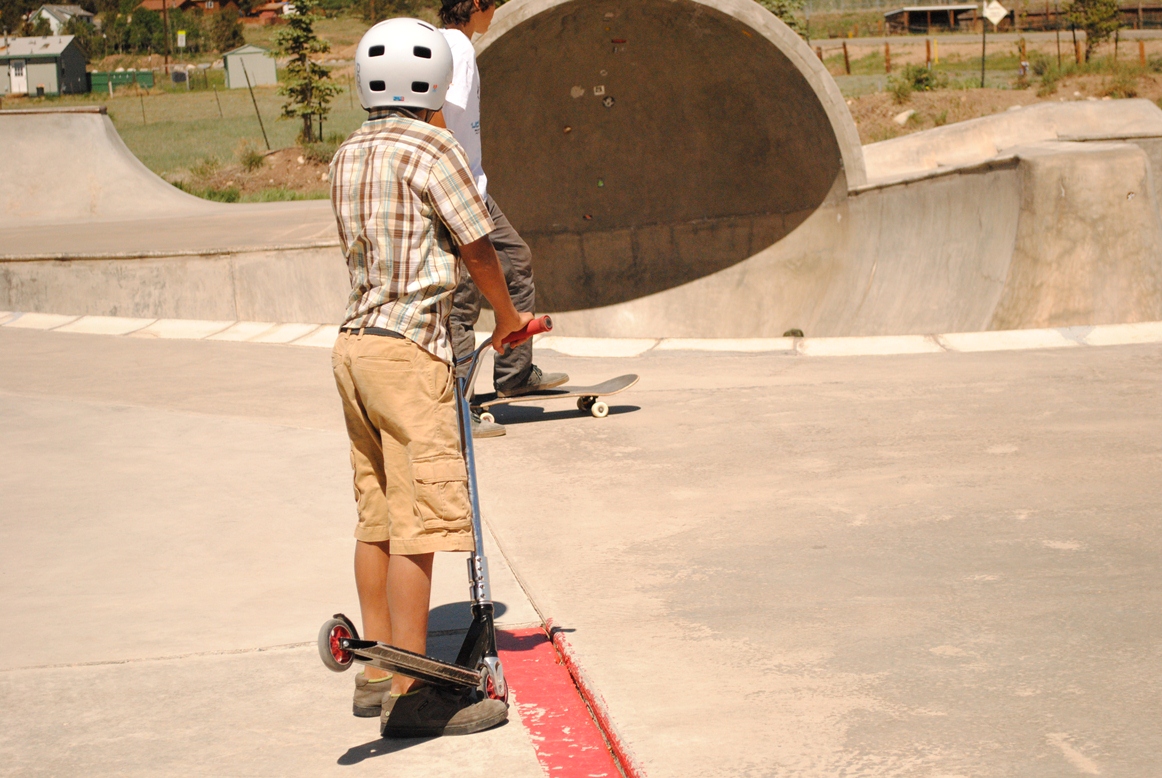 Before long, we moved to a backyard bowl/park in town. Super cool. I was hurting in general, (and a little intimidated by this crew), so mostly hung around and took photos…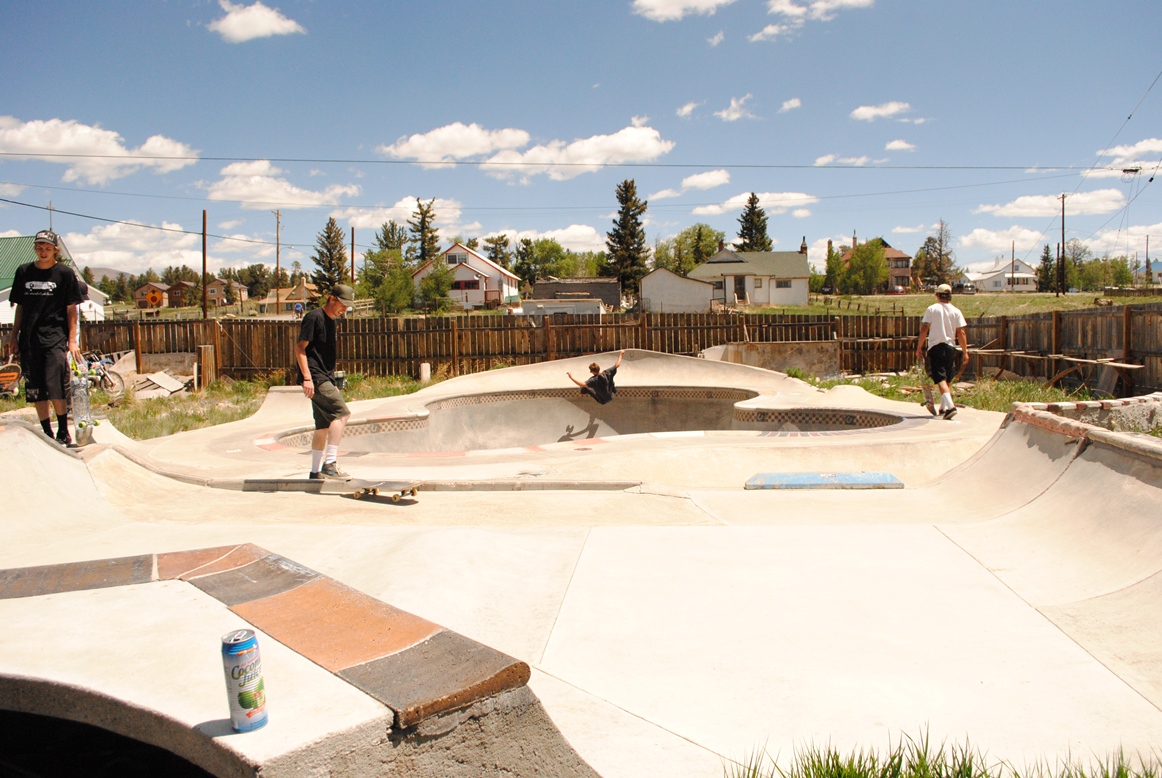 here, taking a photo of Jack taking a photo…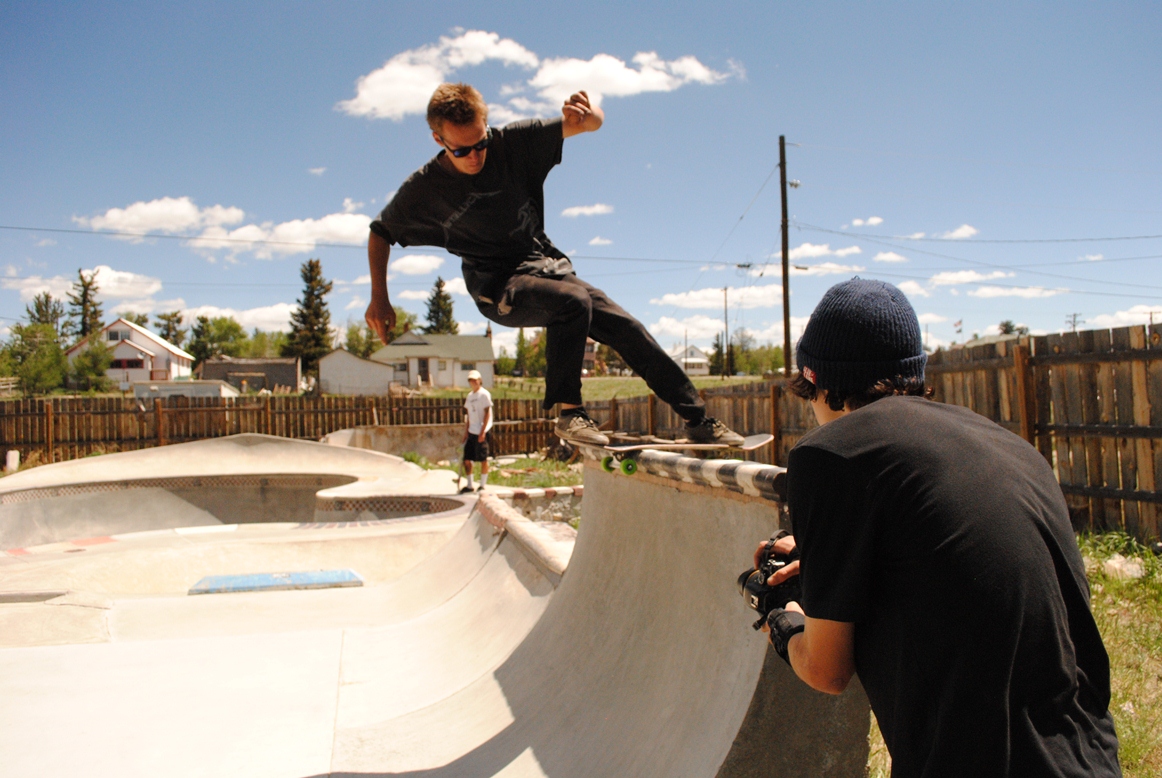 of Nick/Rump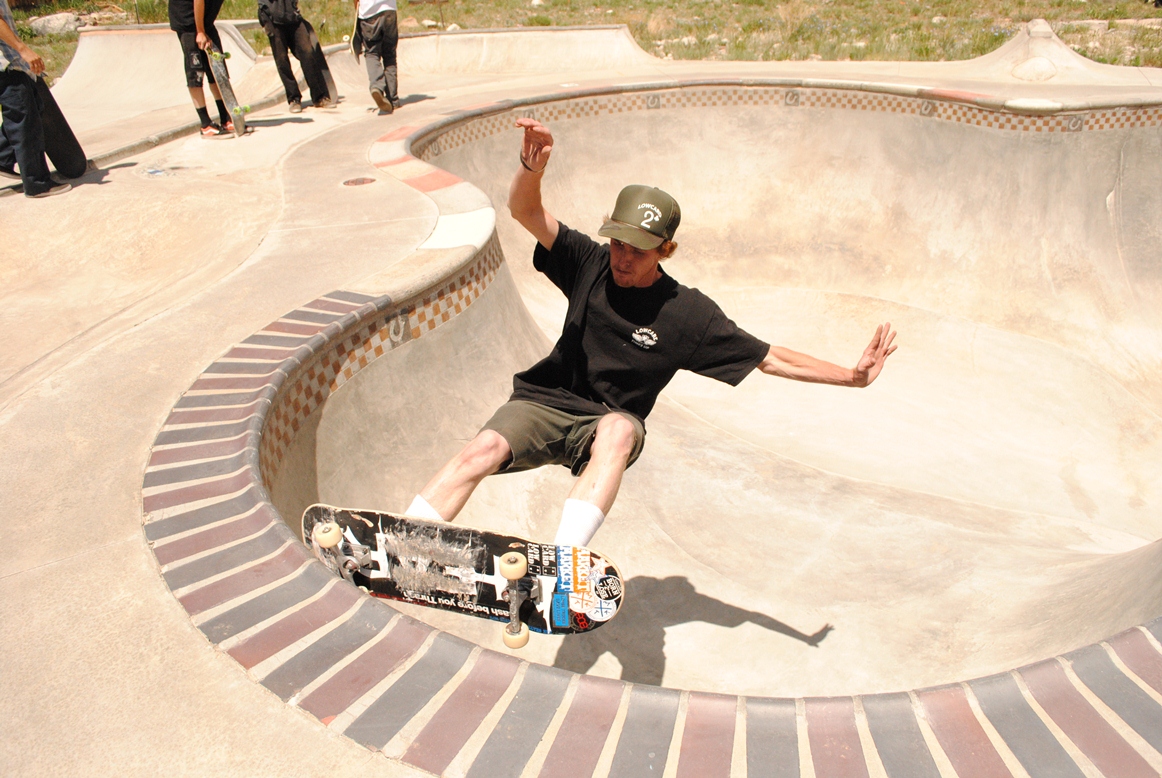 Taylor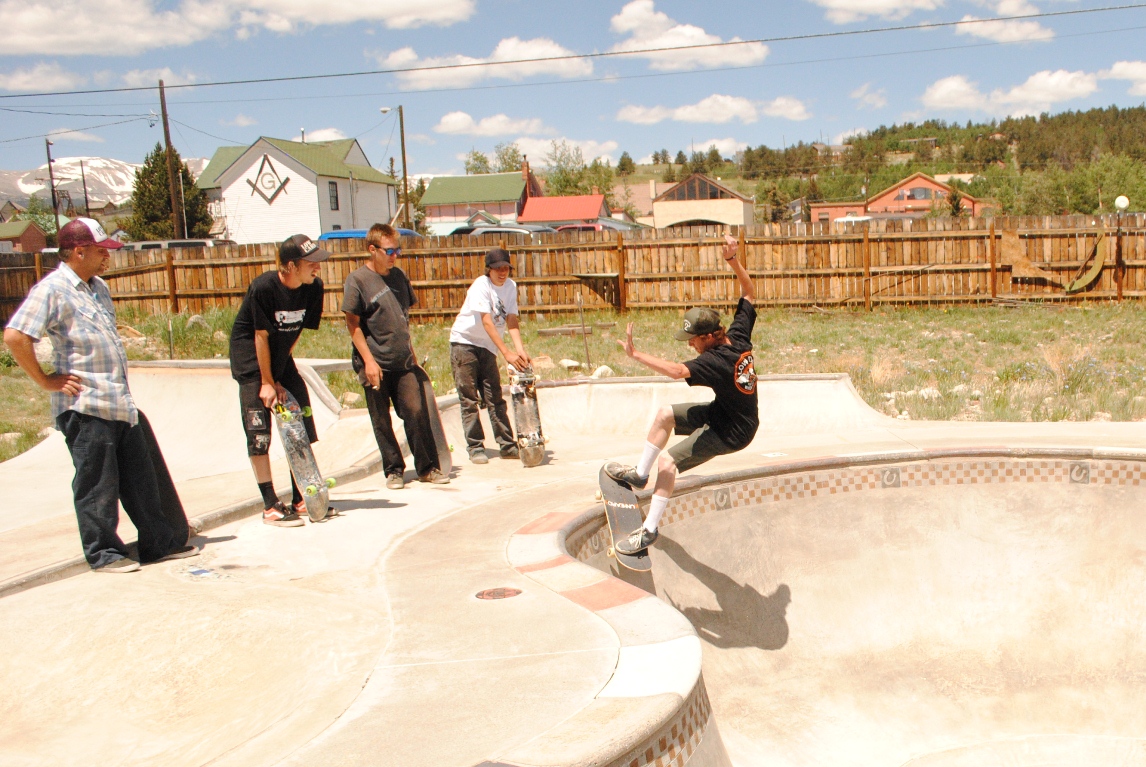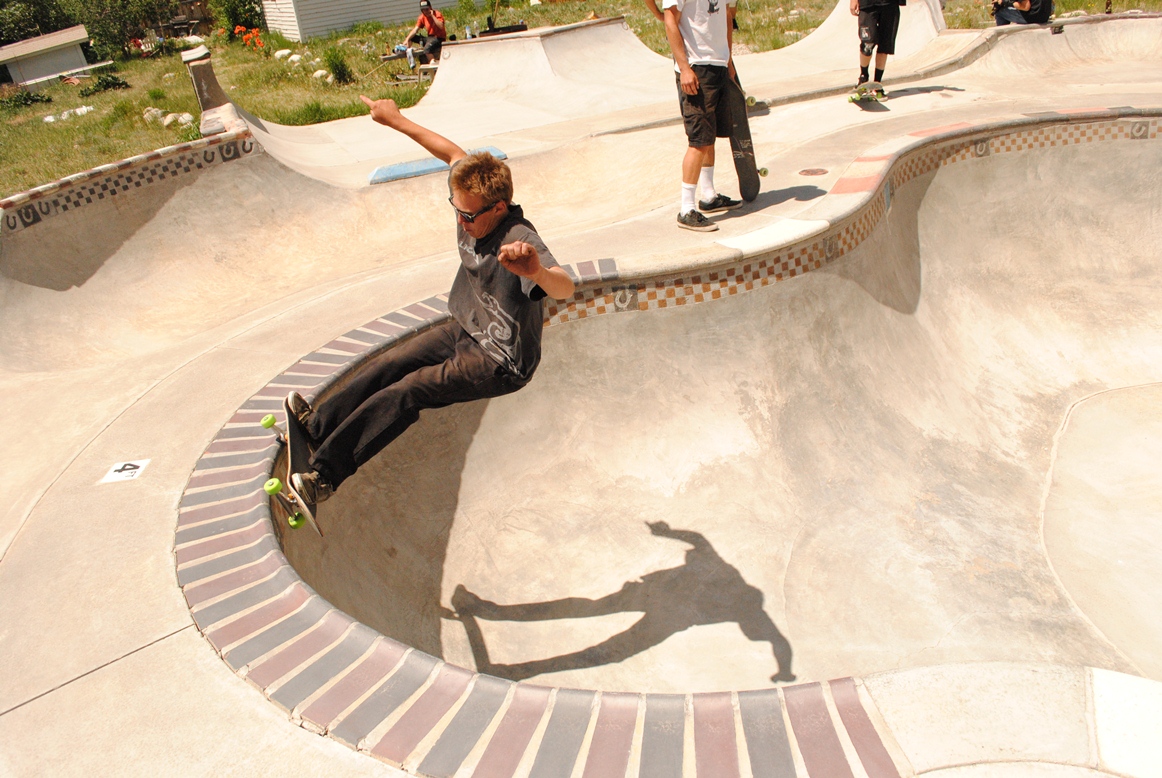 and Taylor taking a photo… I always find it cool to catch someone else's flash…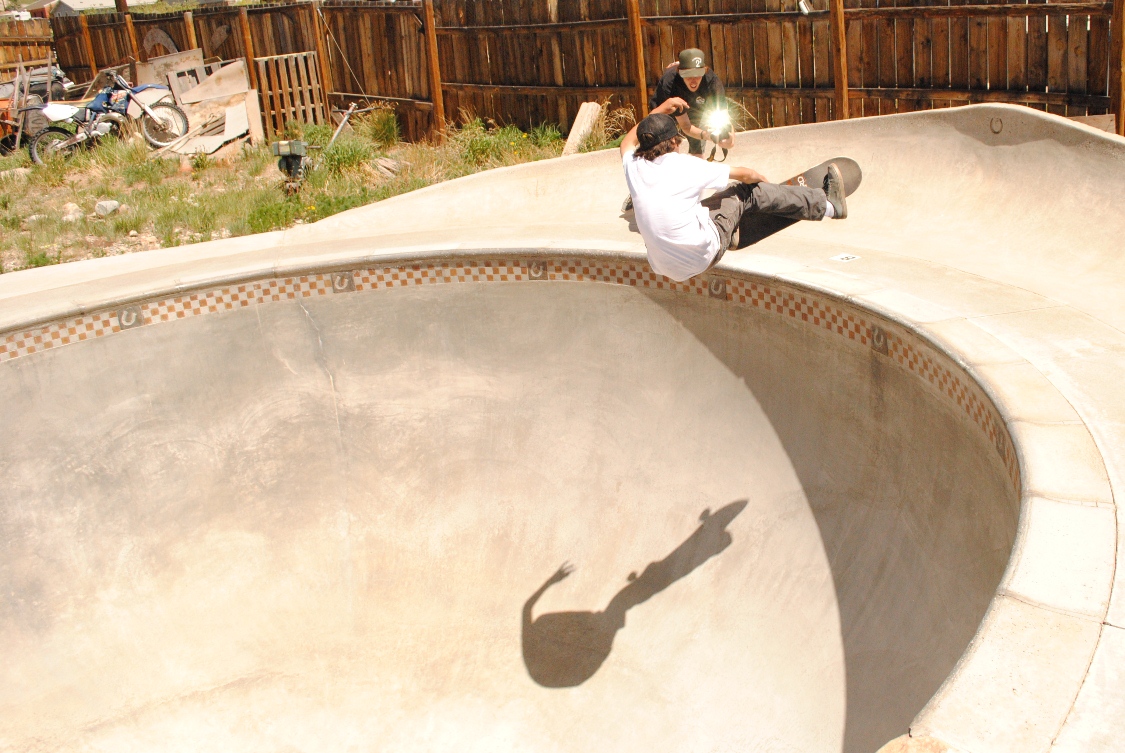 Jaeson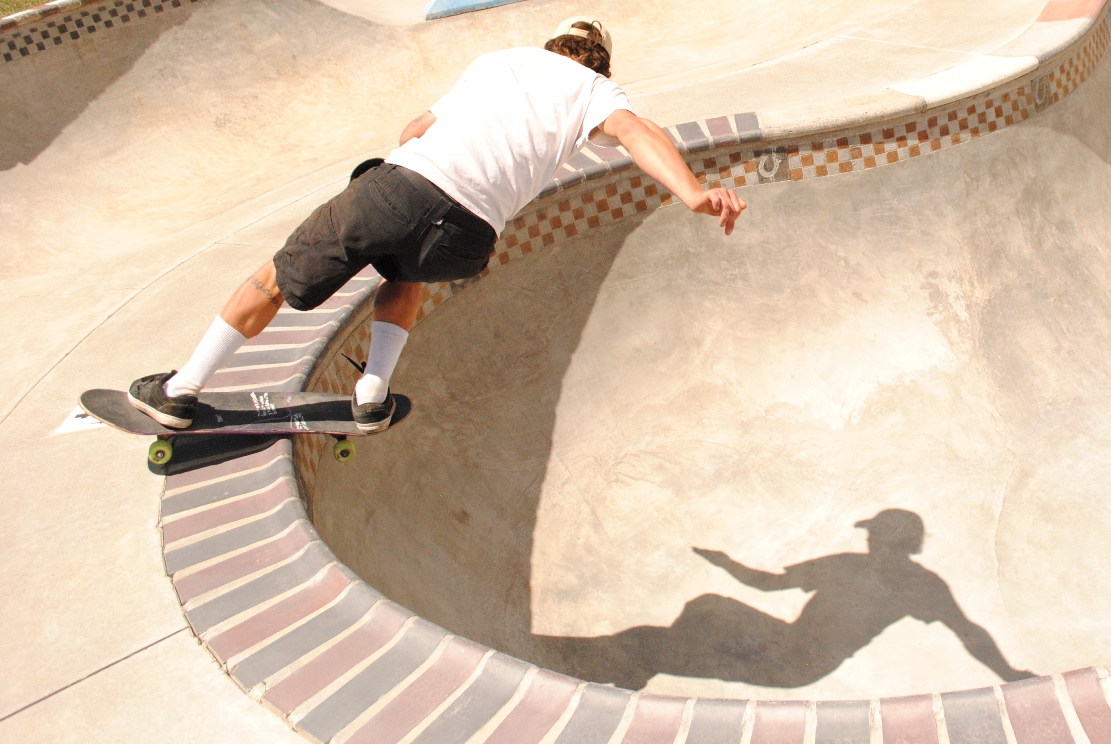 Keith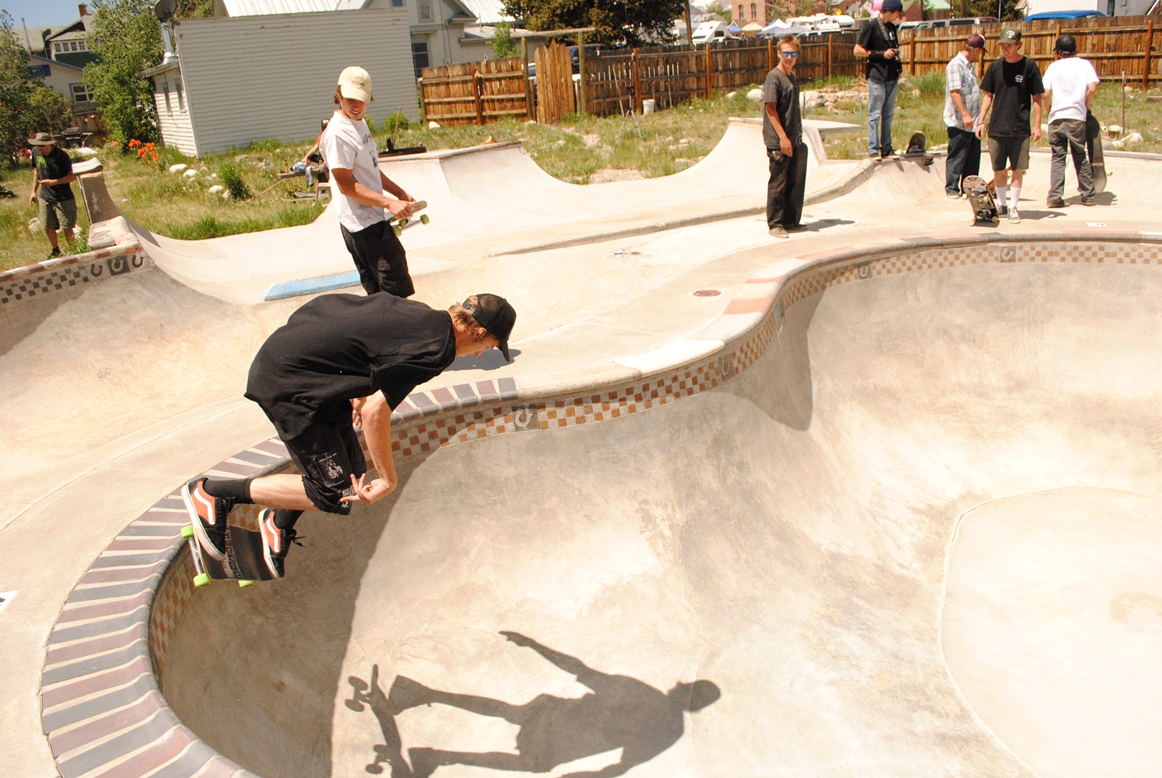 Peyton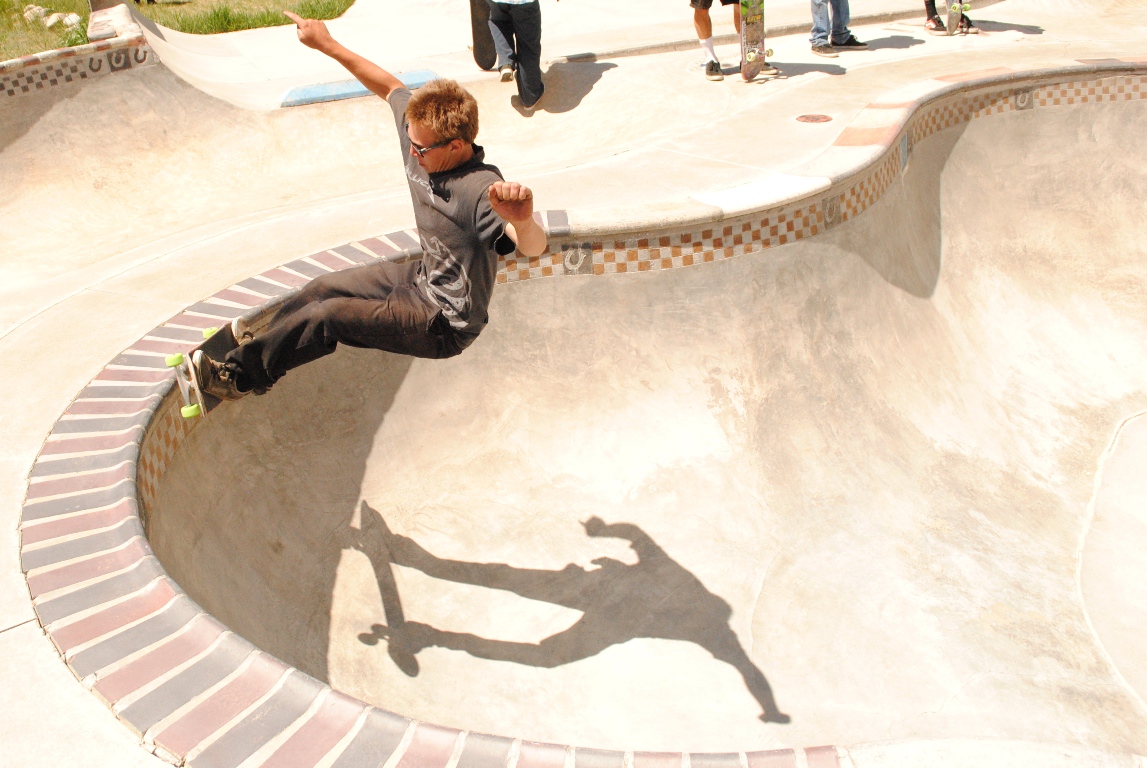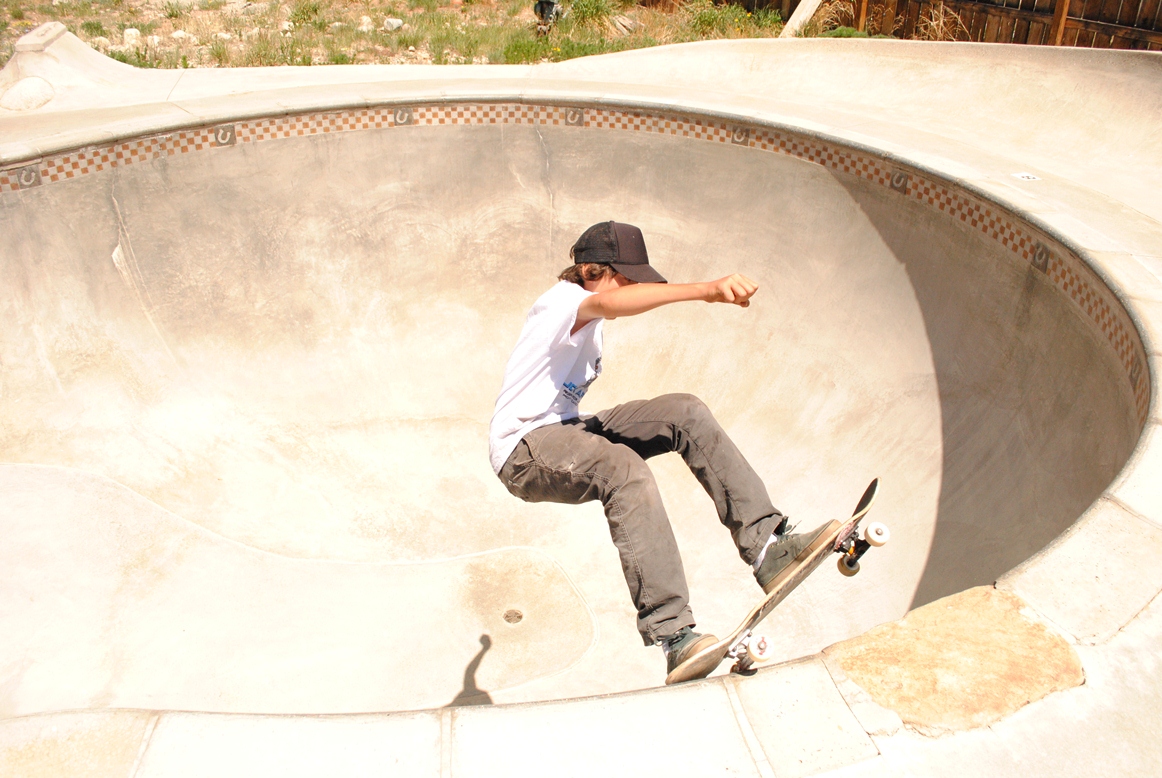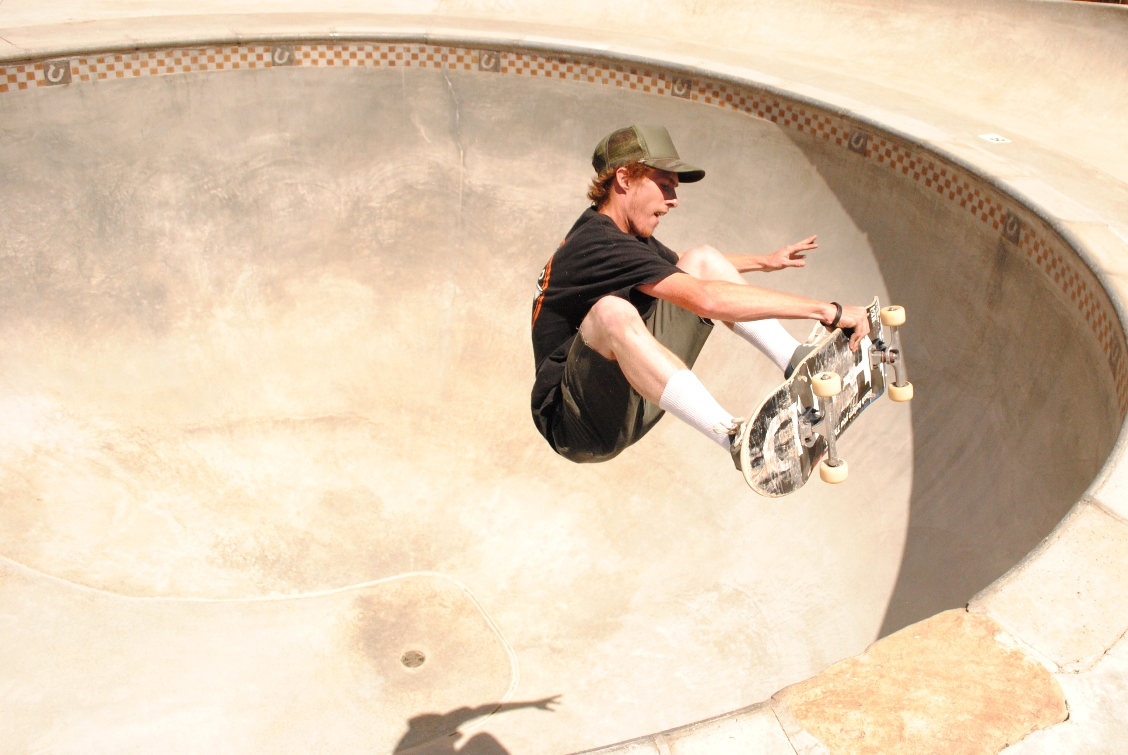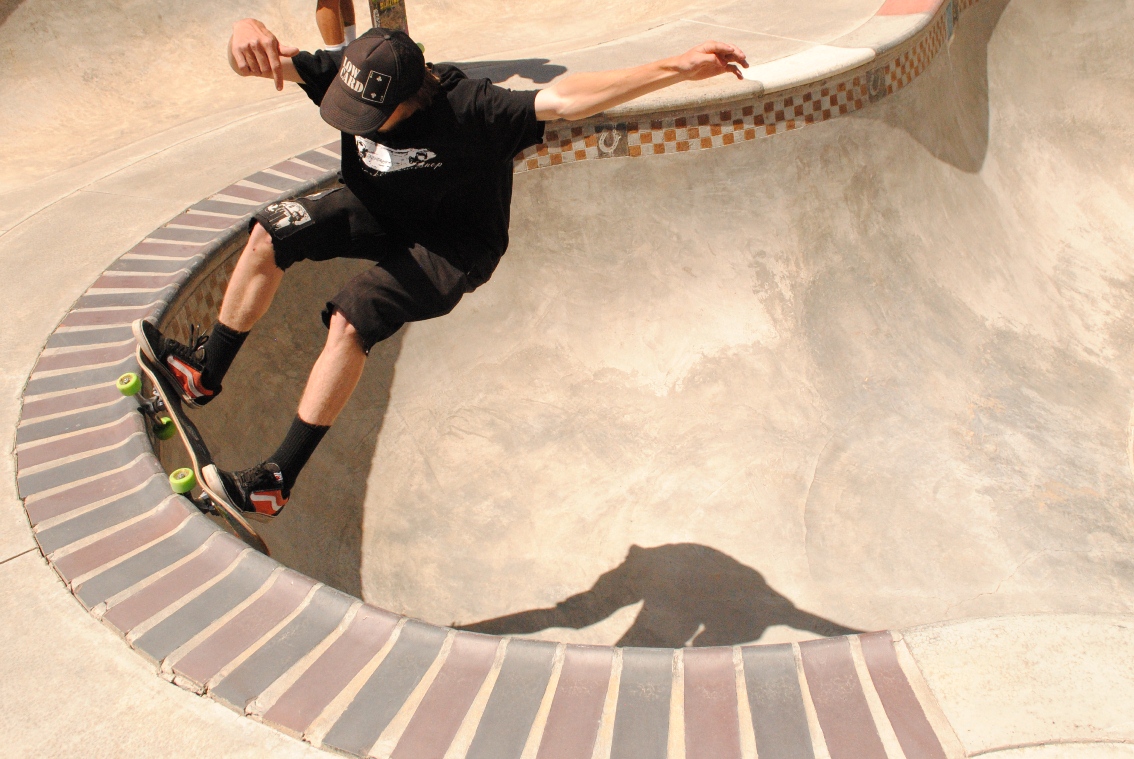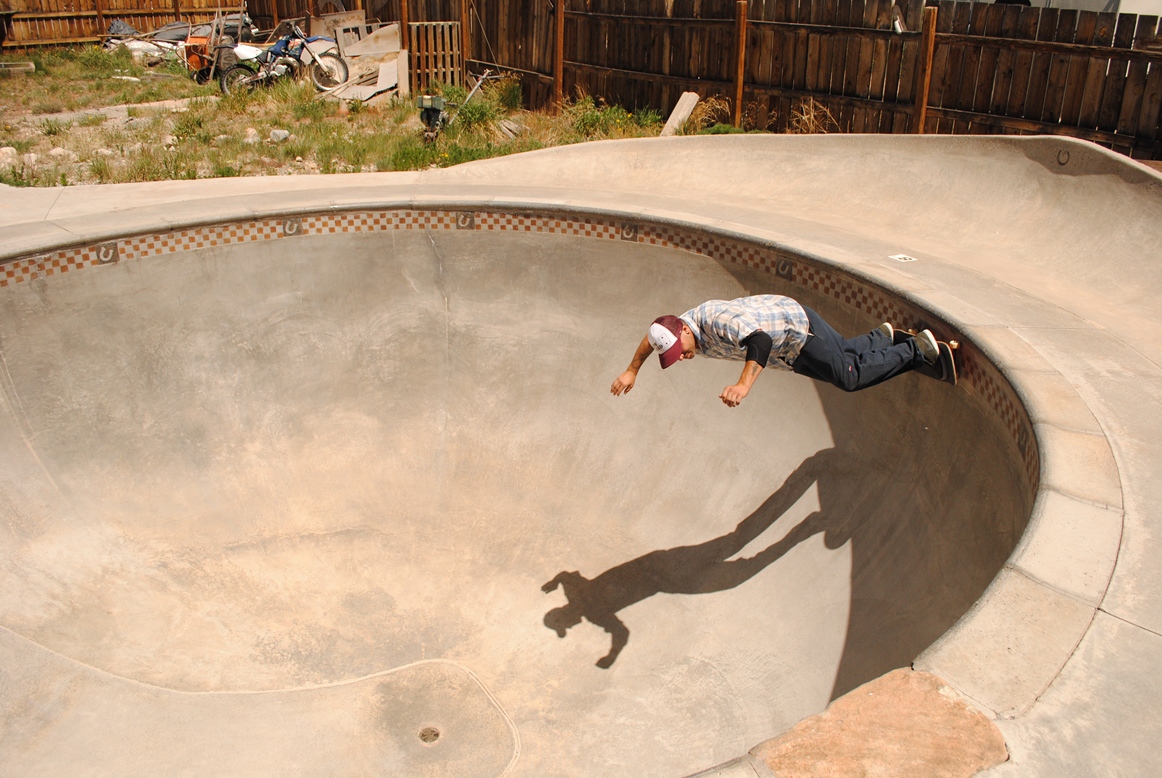 Mike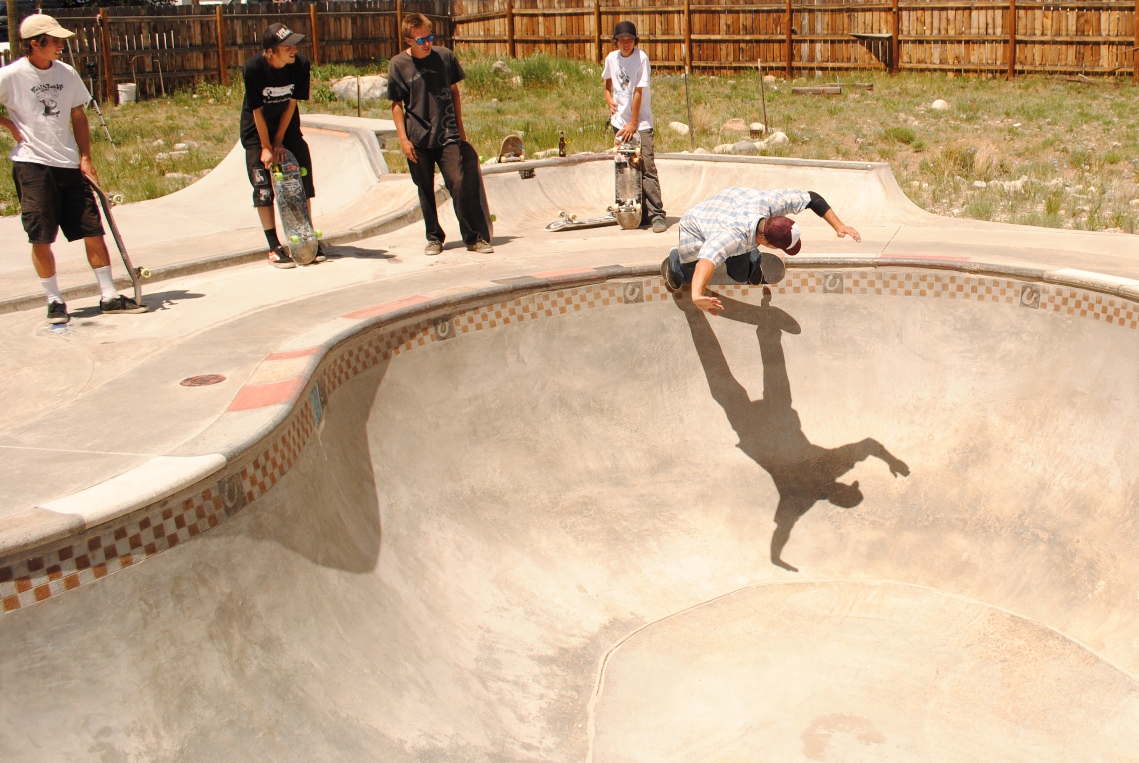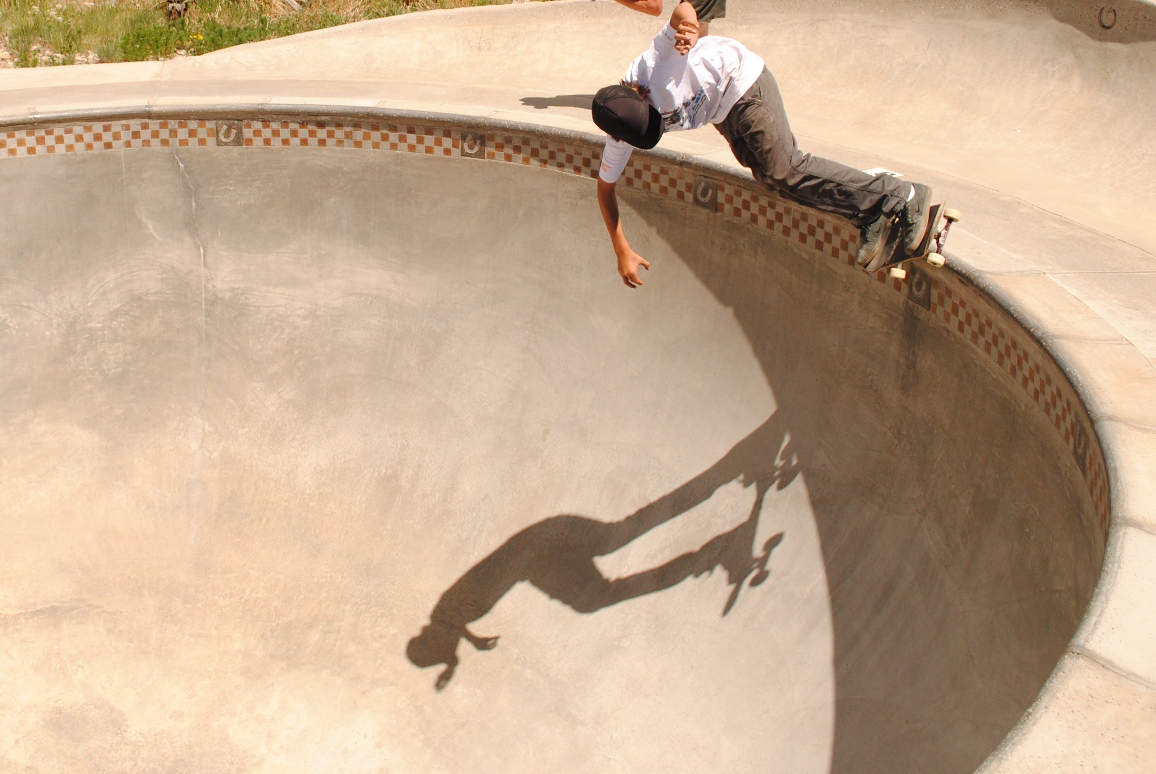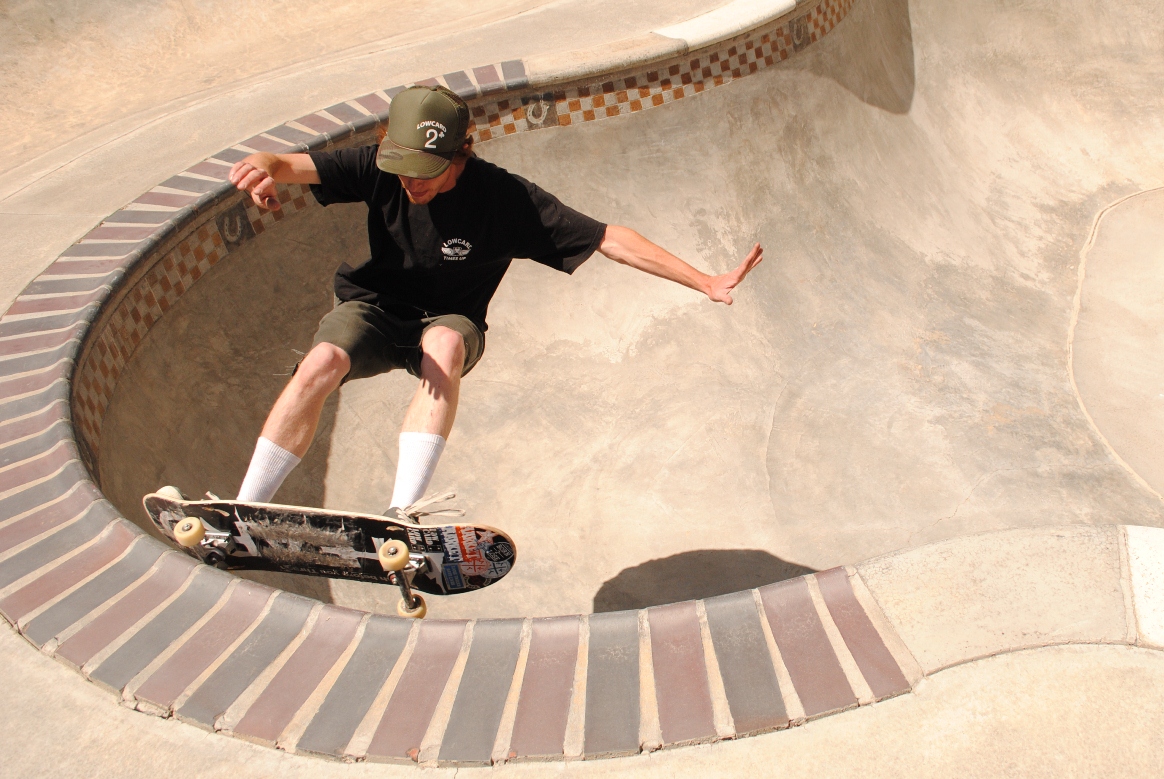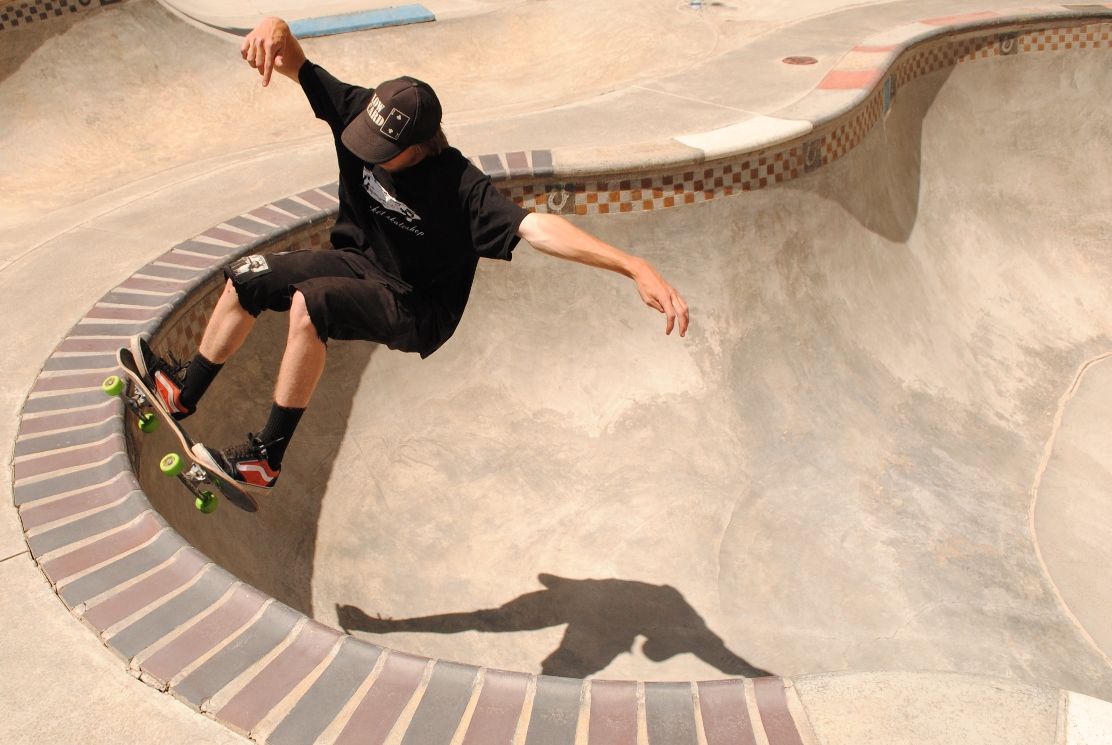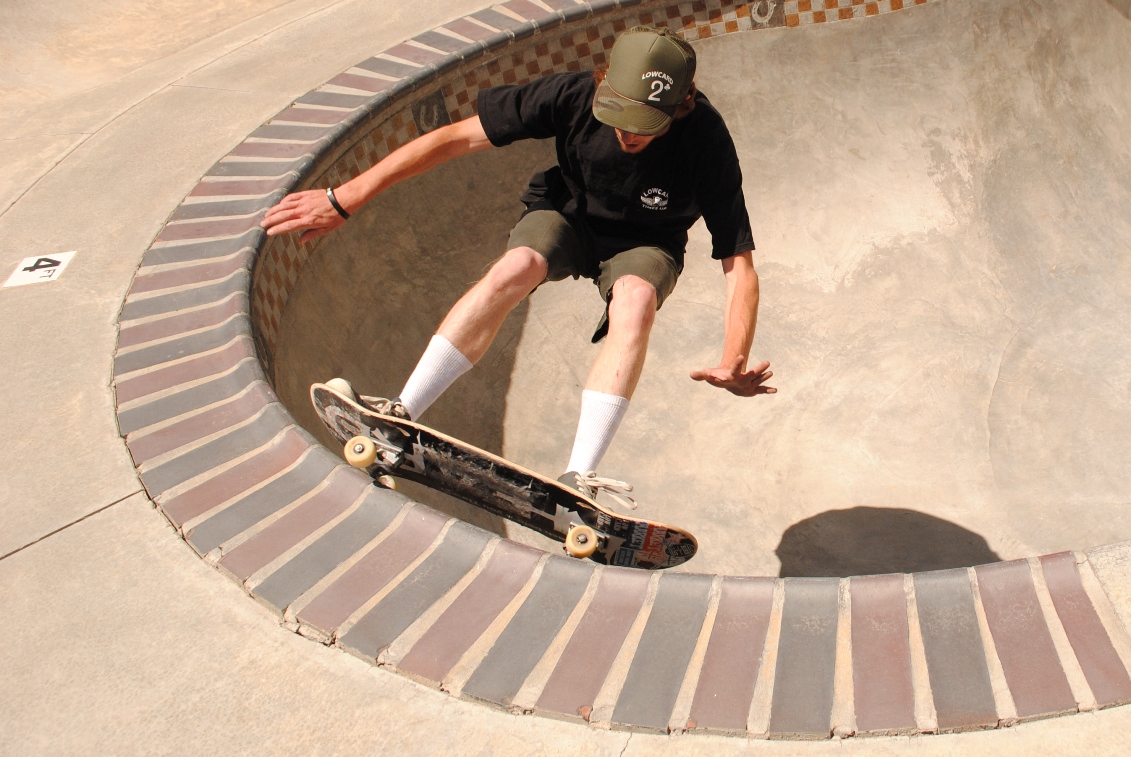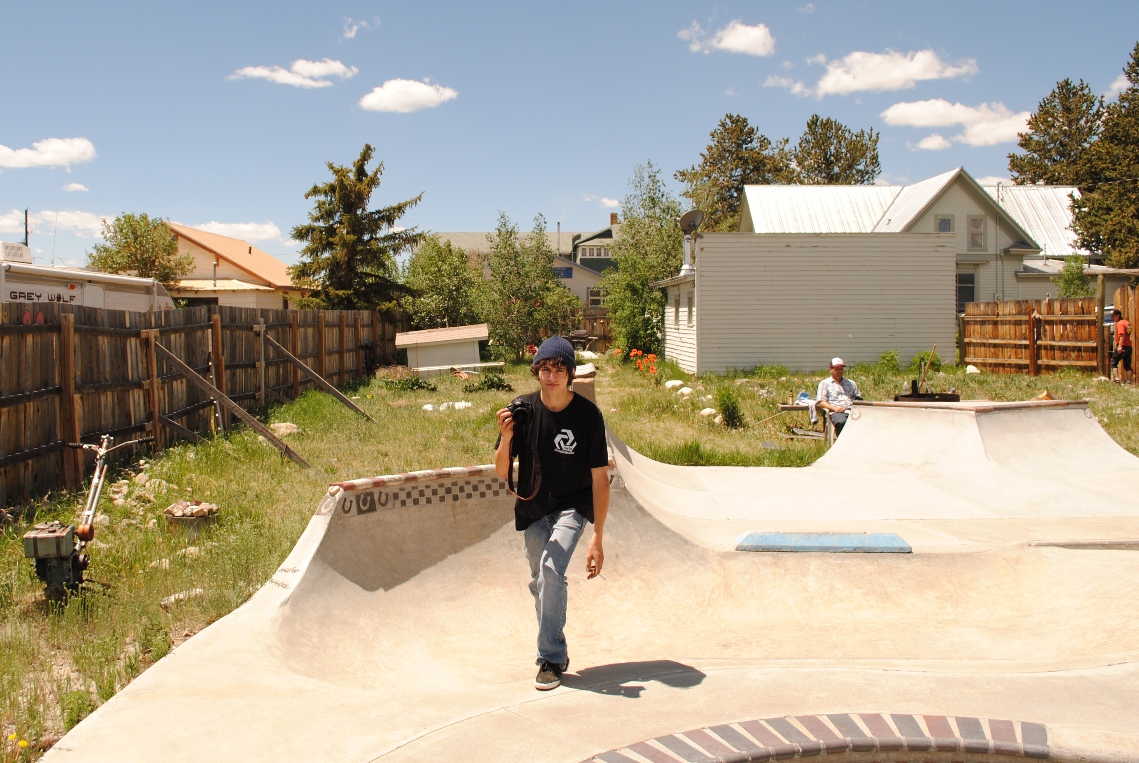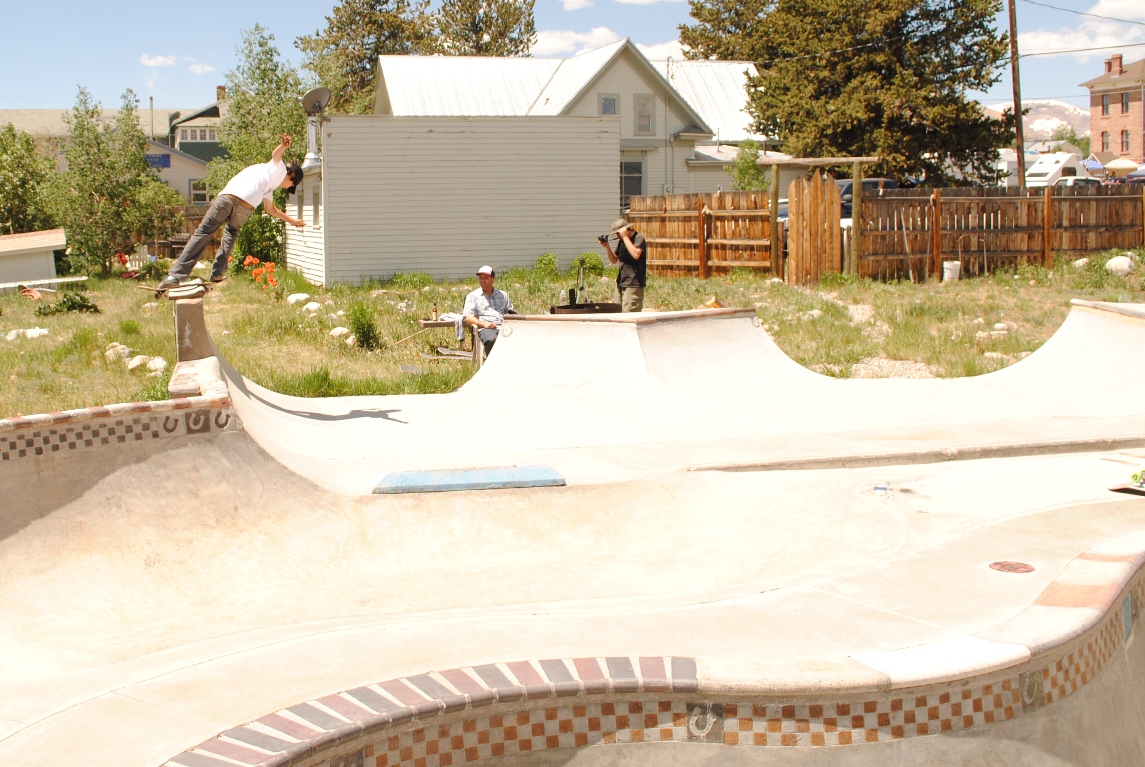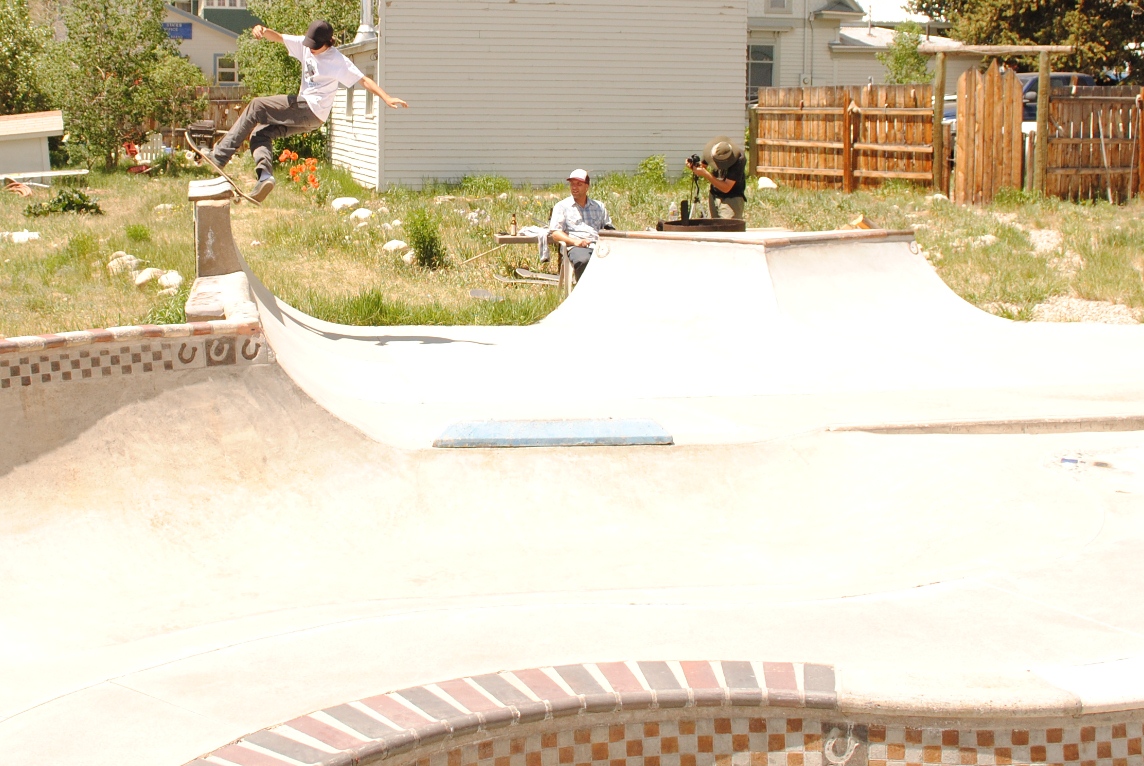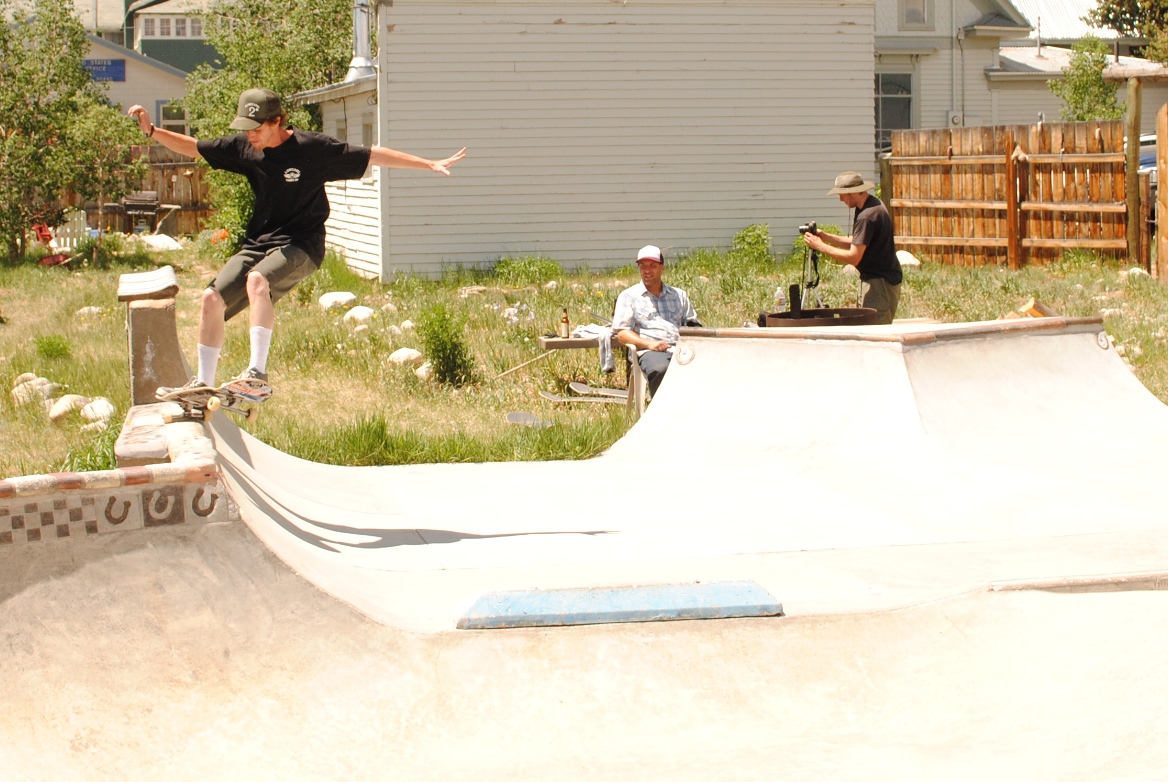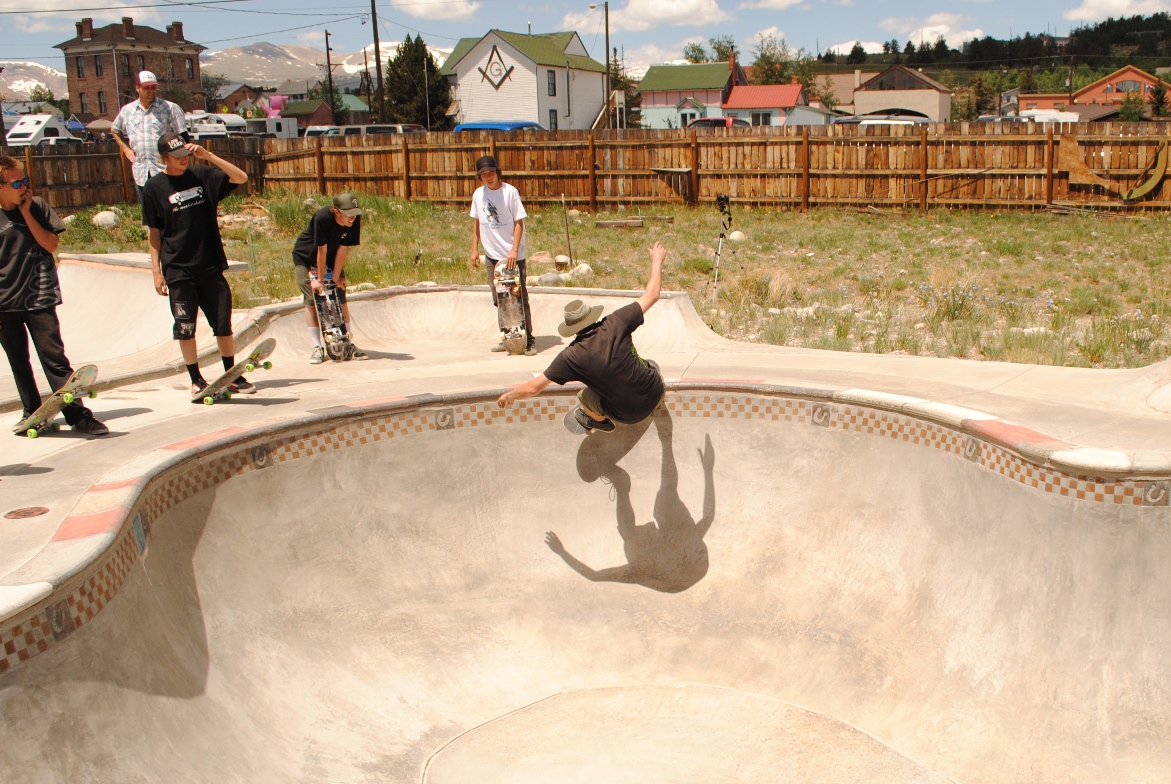 Pat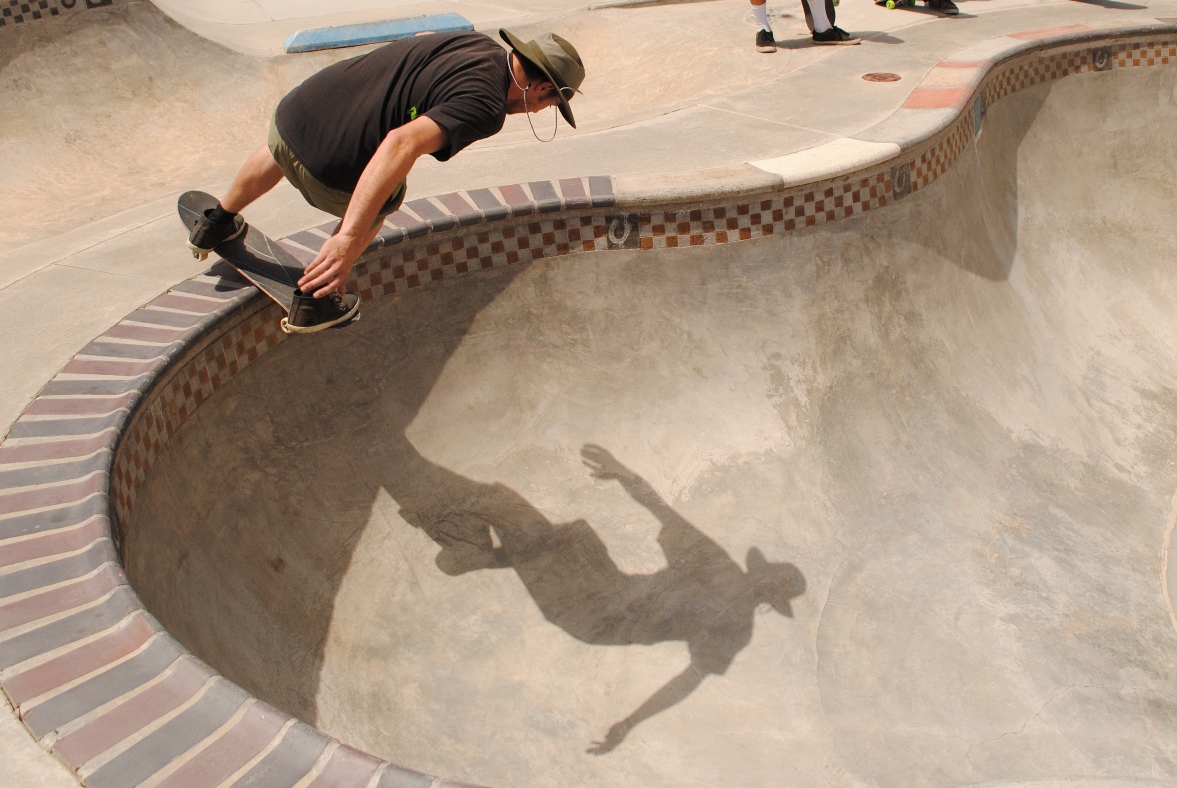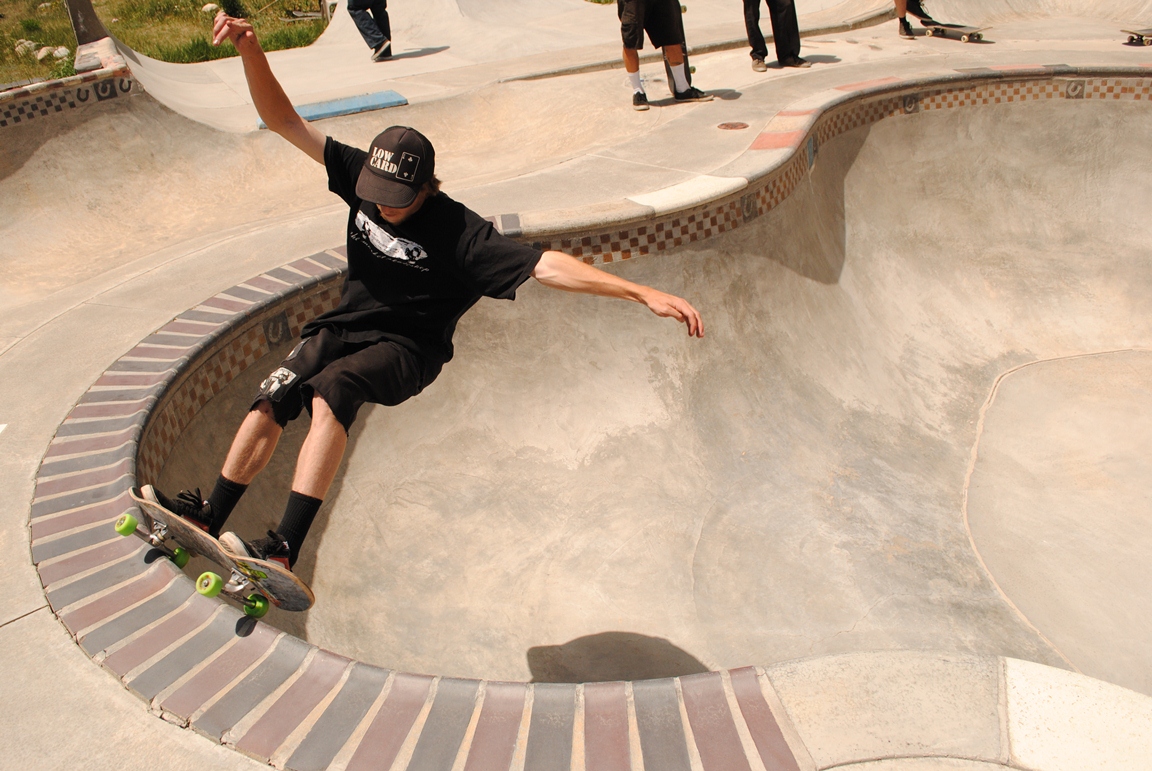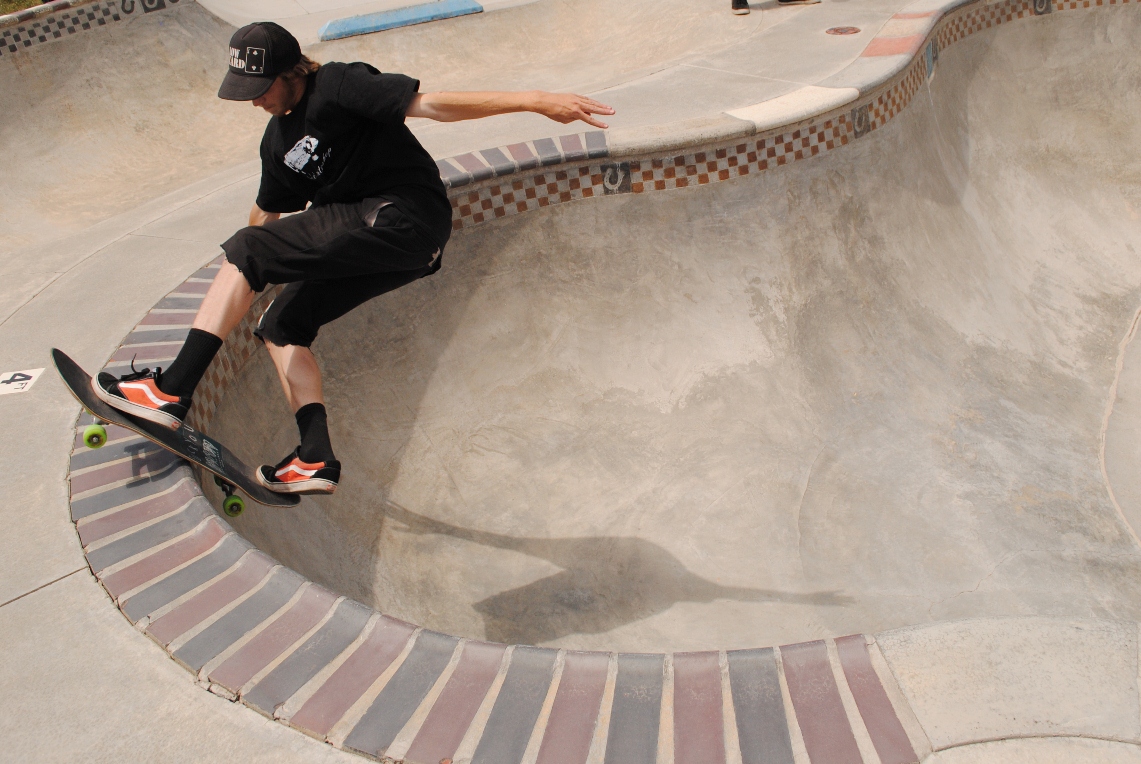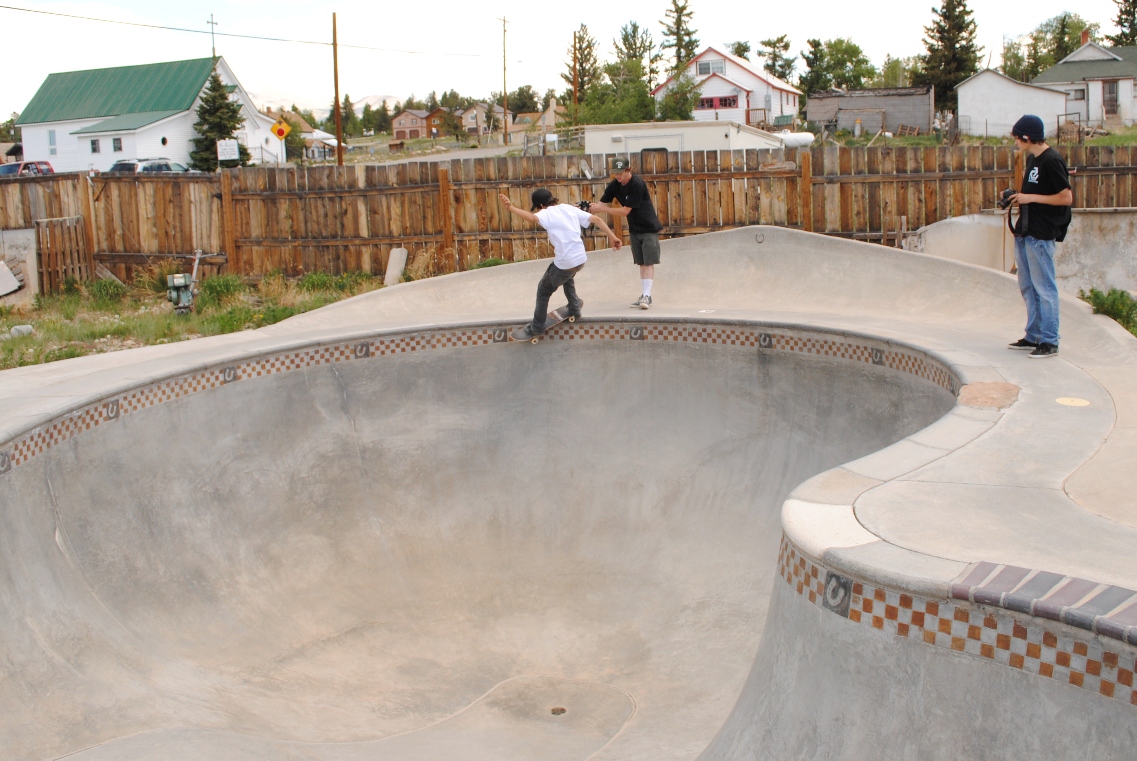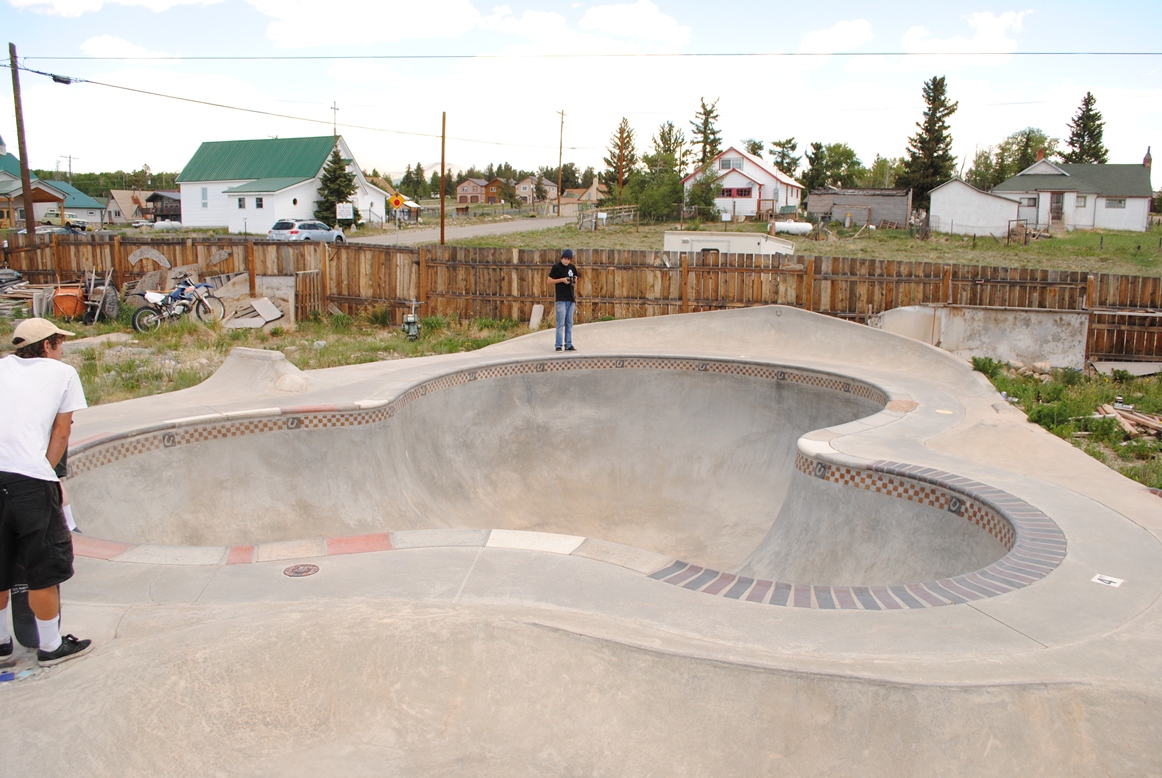 the bowl reminded me of Mickey Mouse.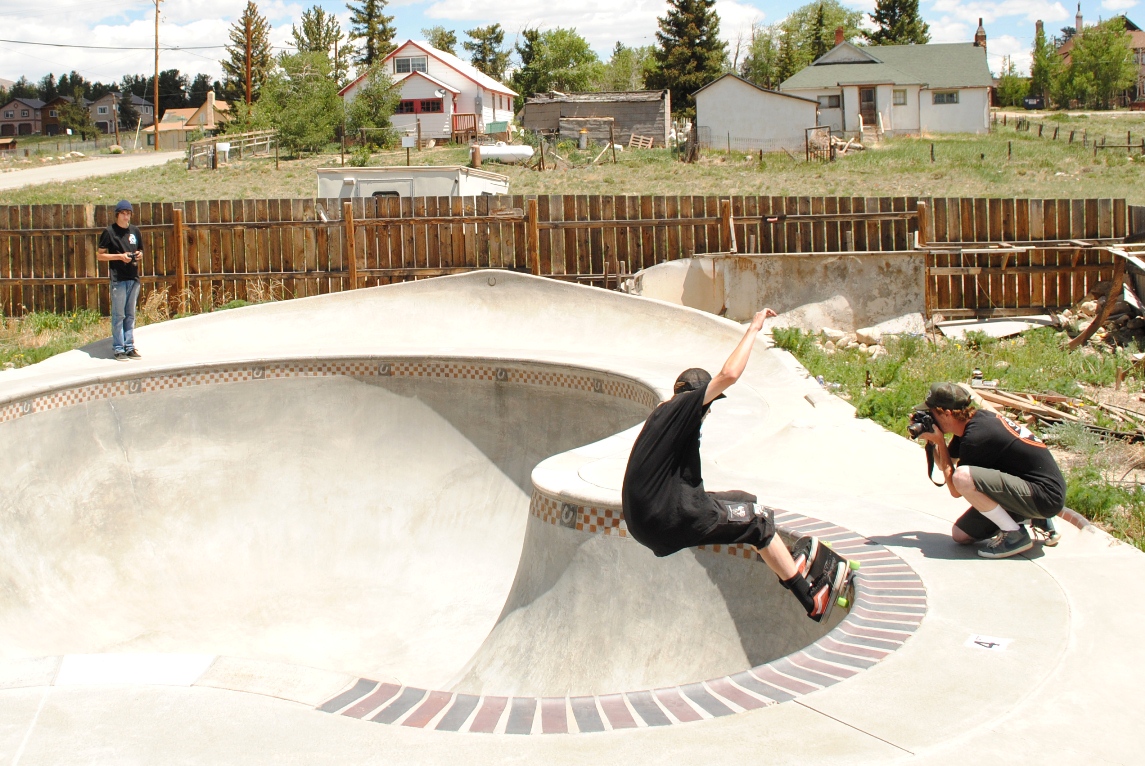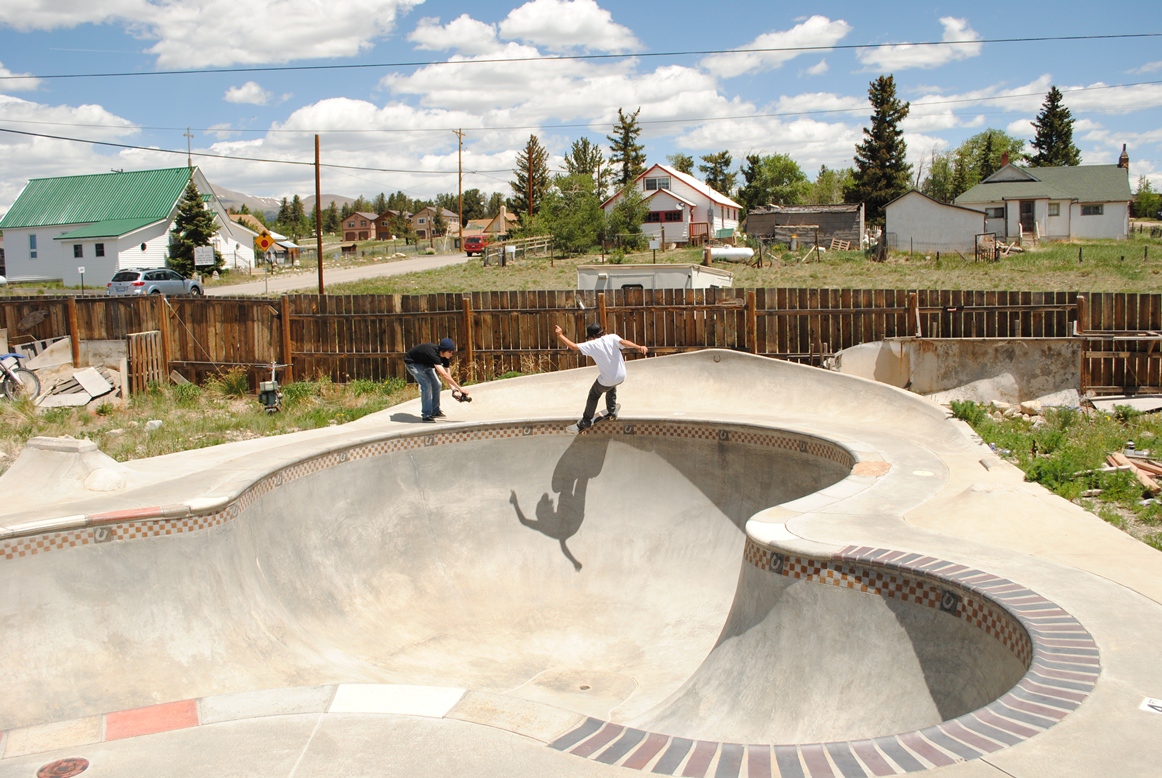 so casual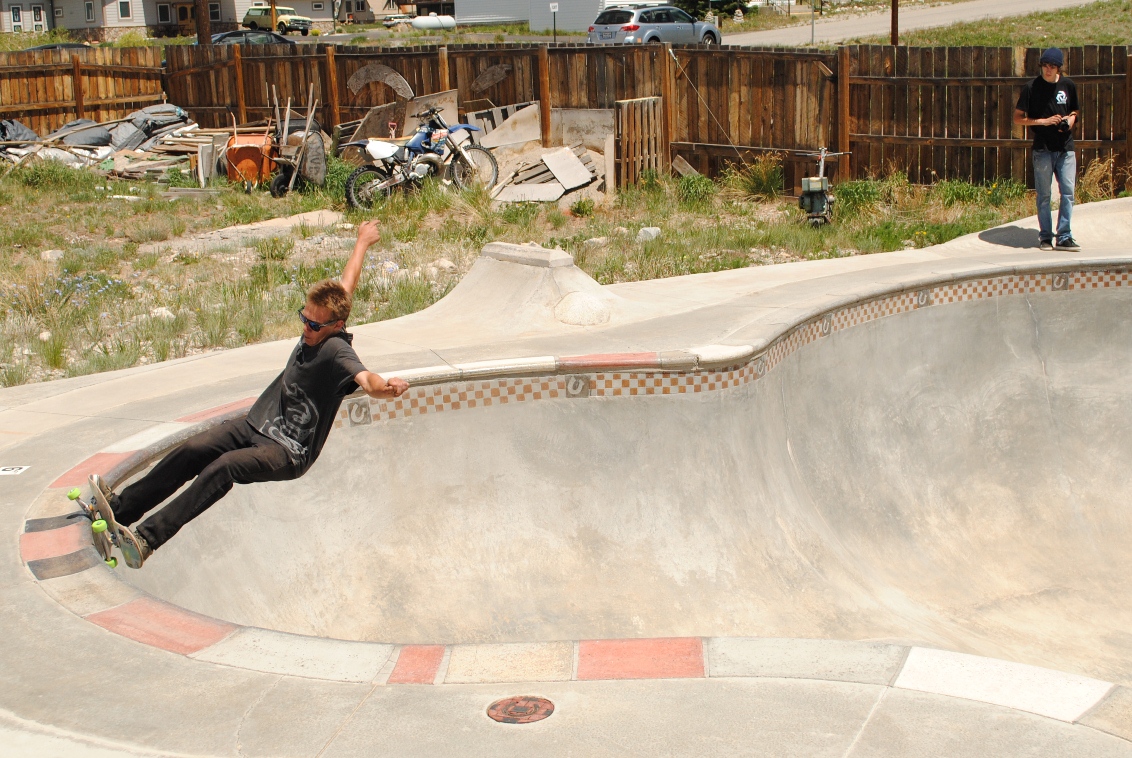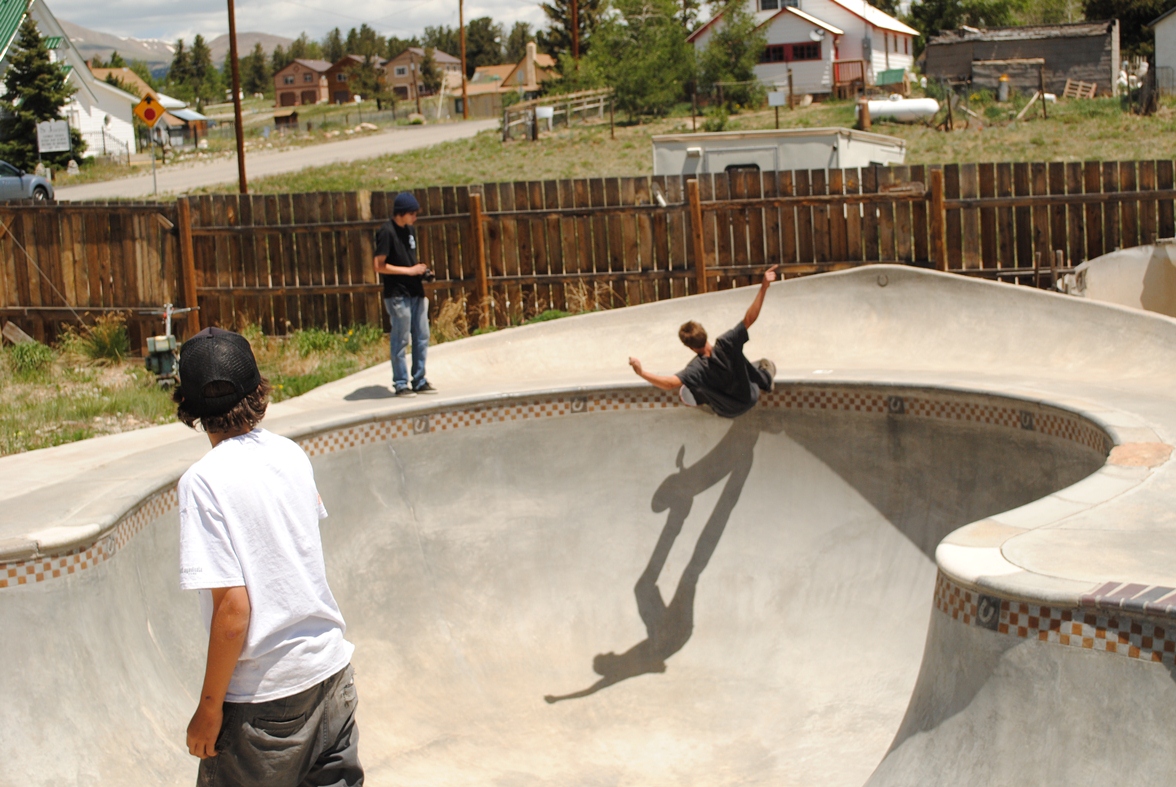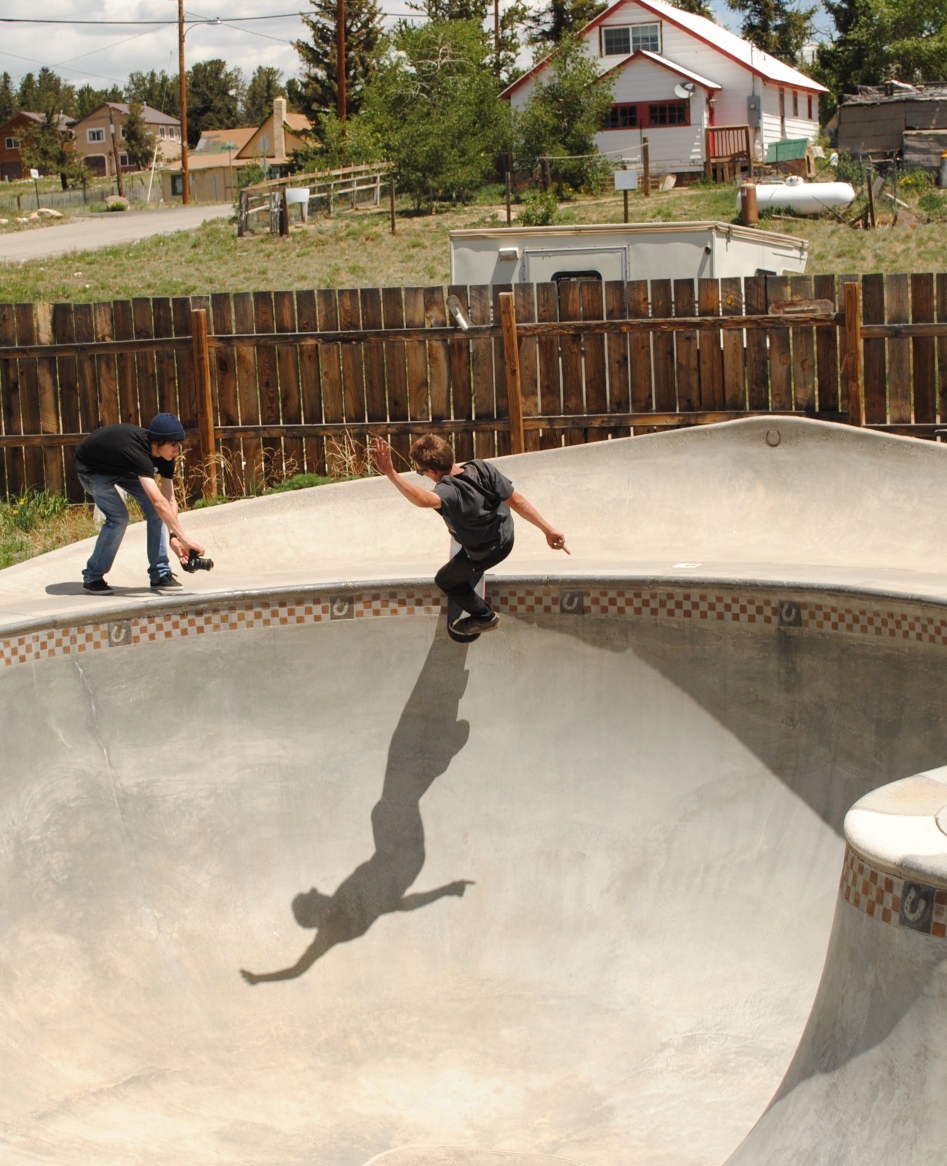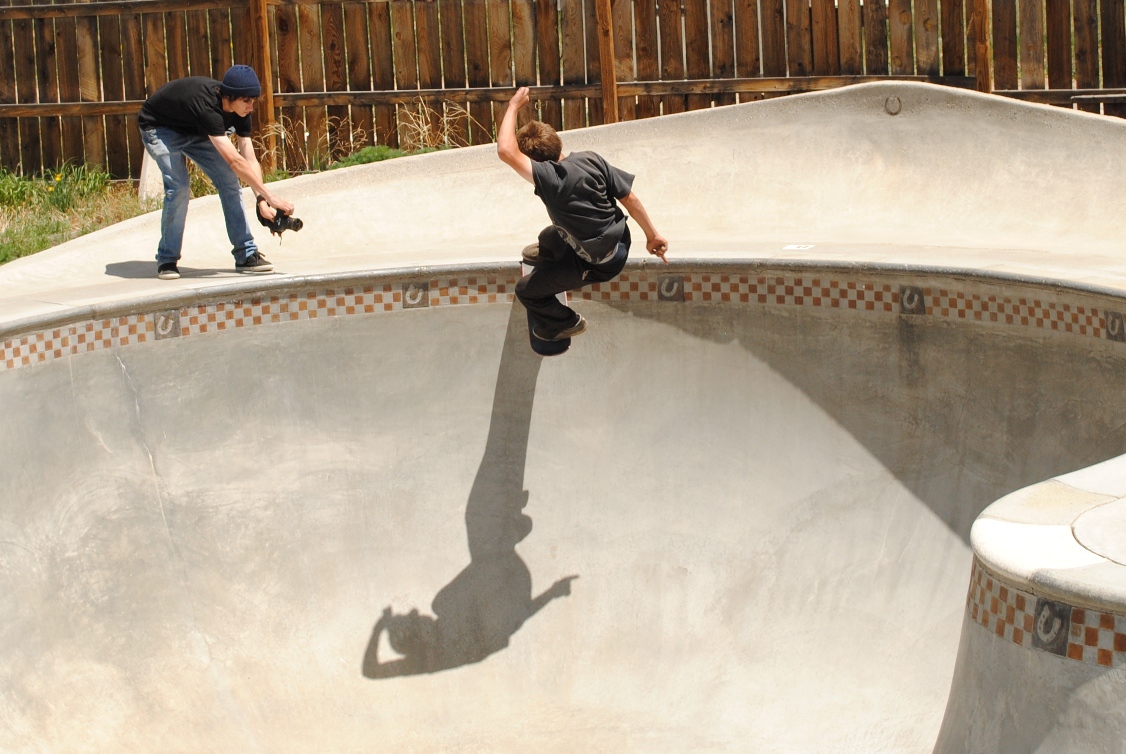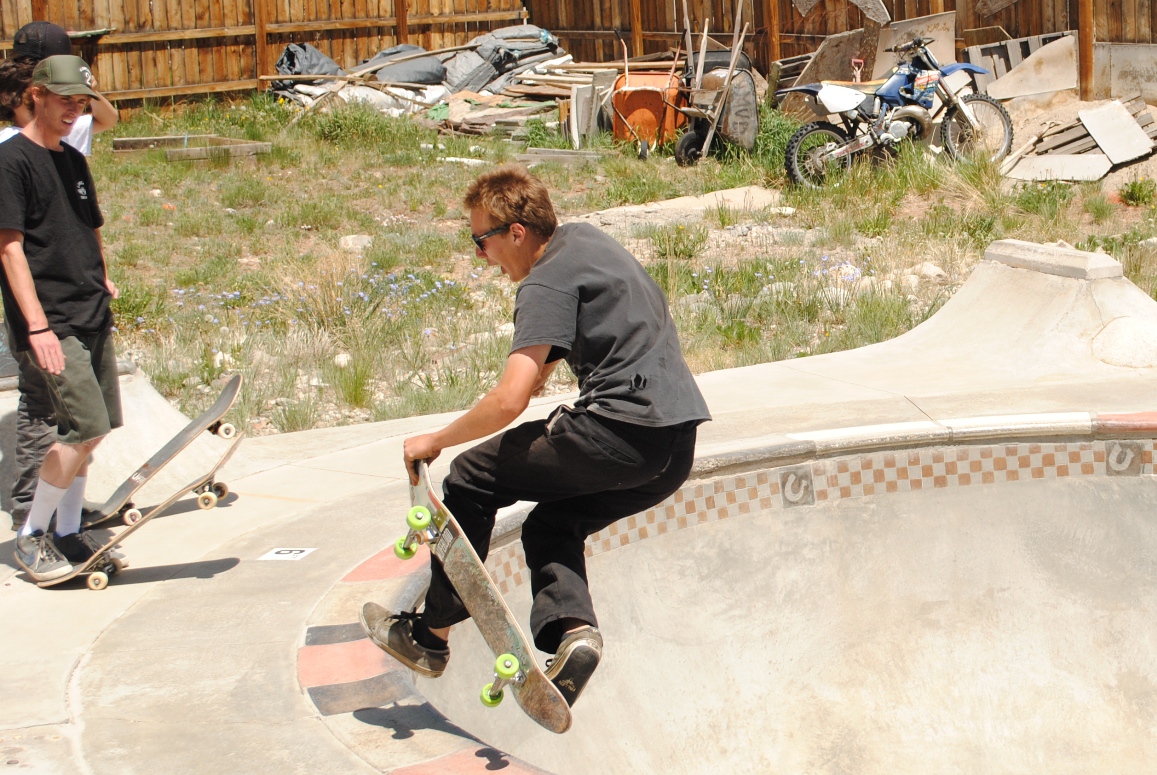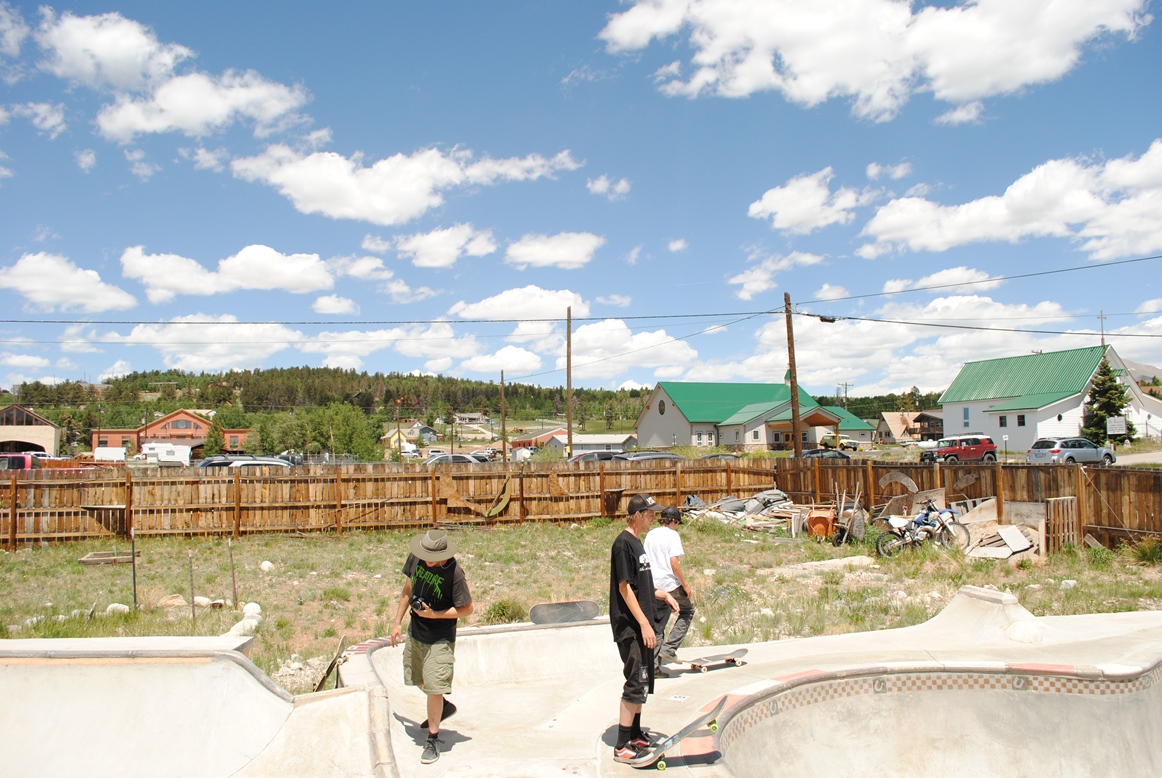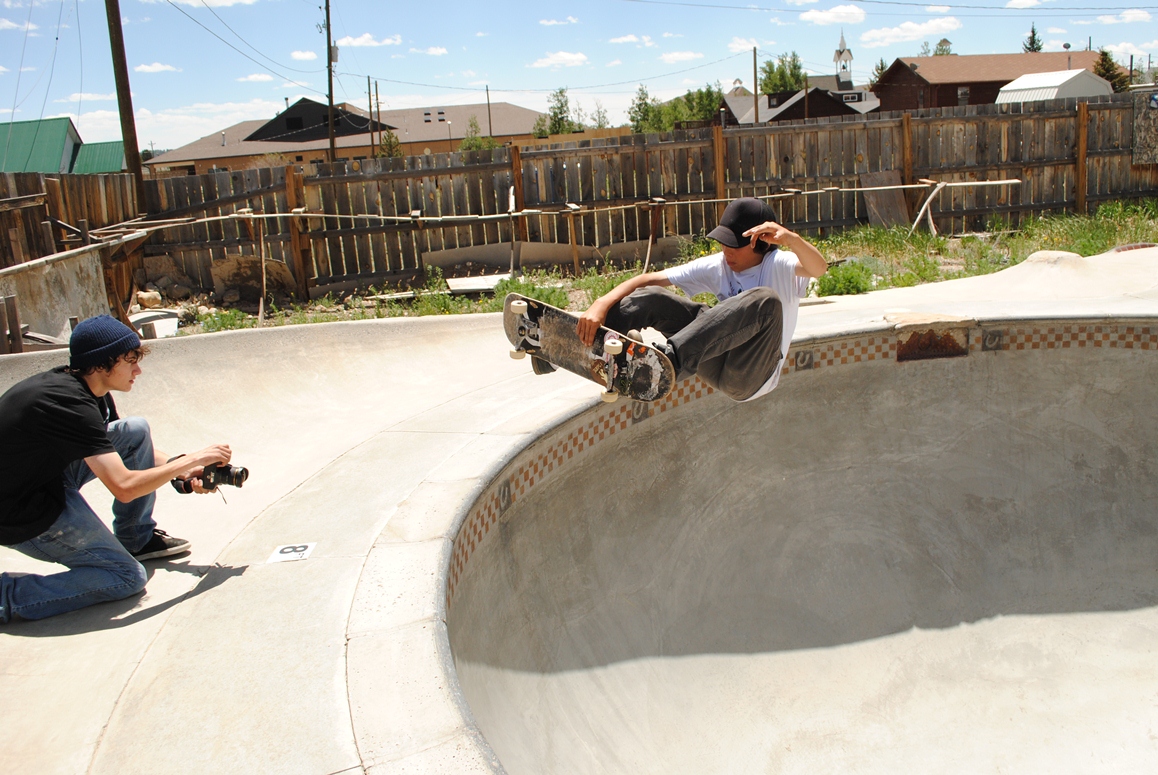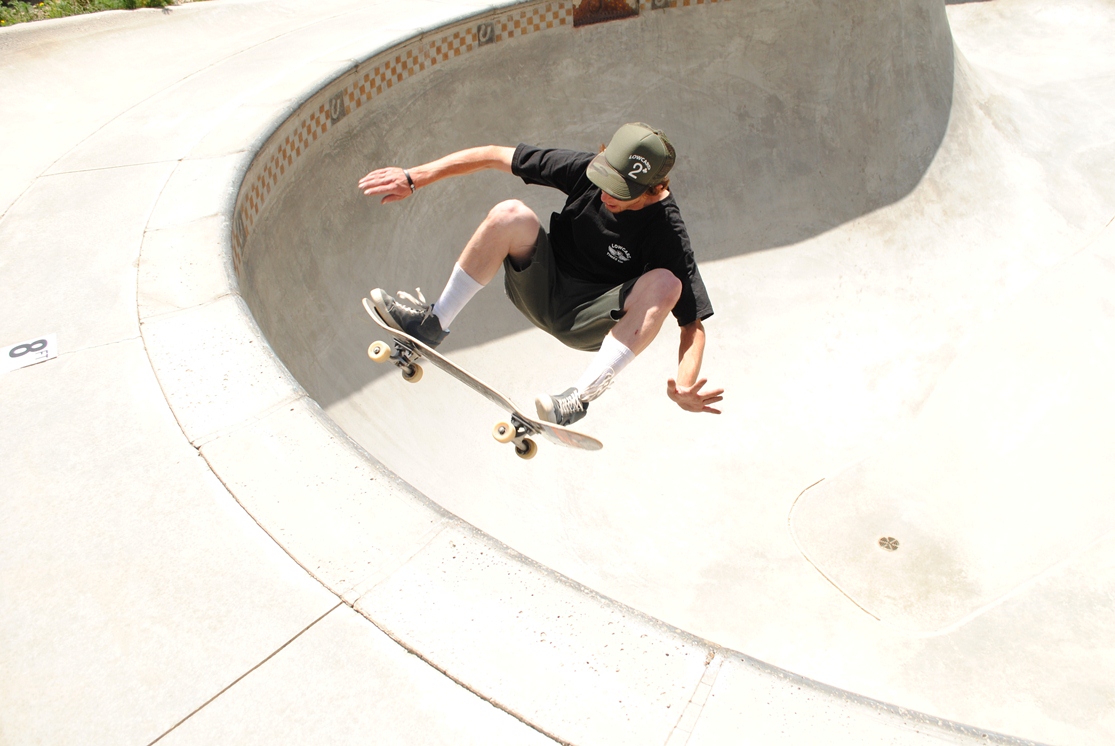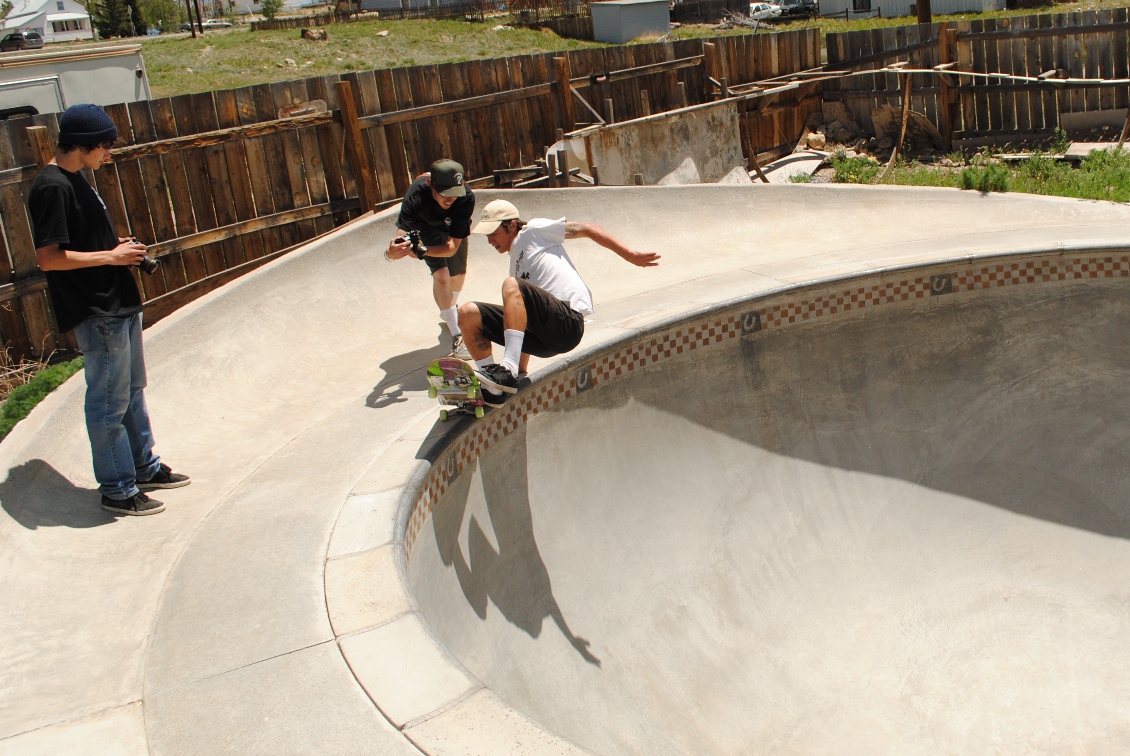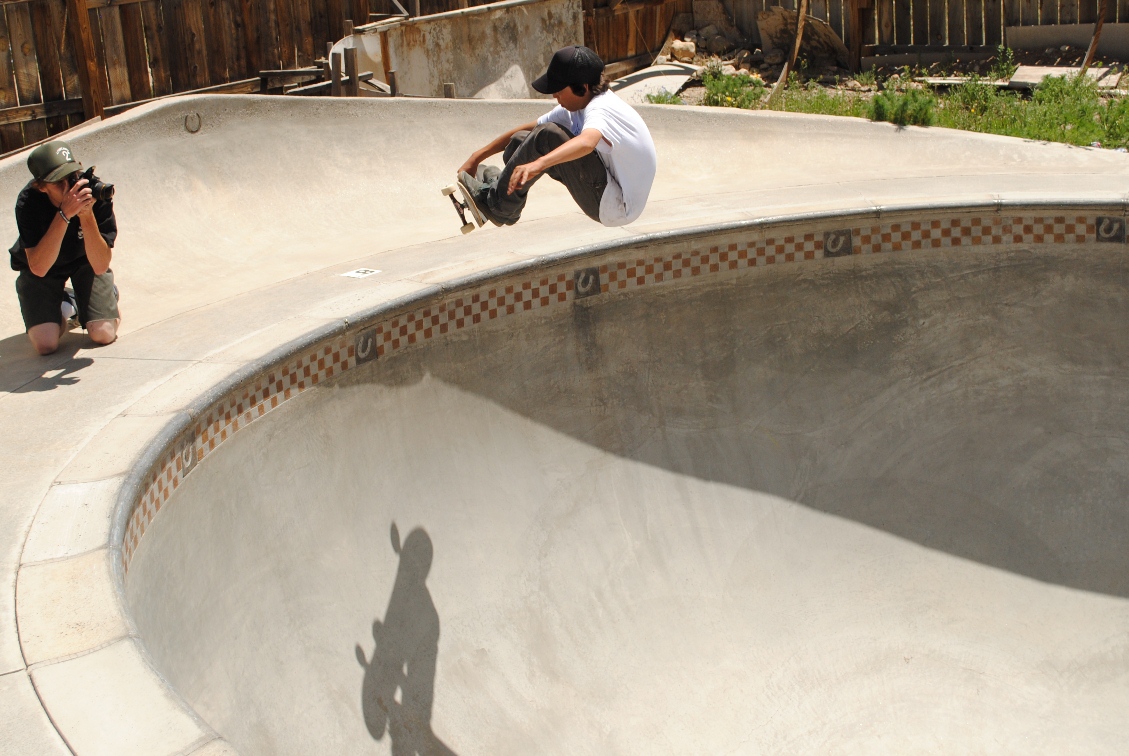 After the backyard session, we stopped by the South Park cutouts. My first time to South Park, Colorado, so why not?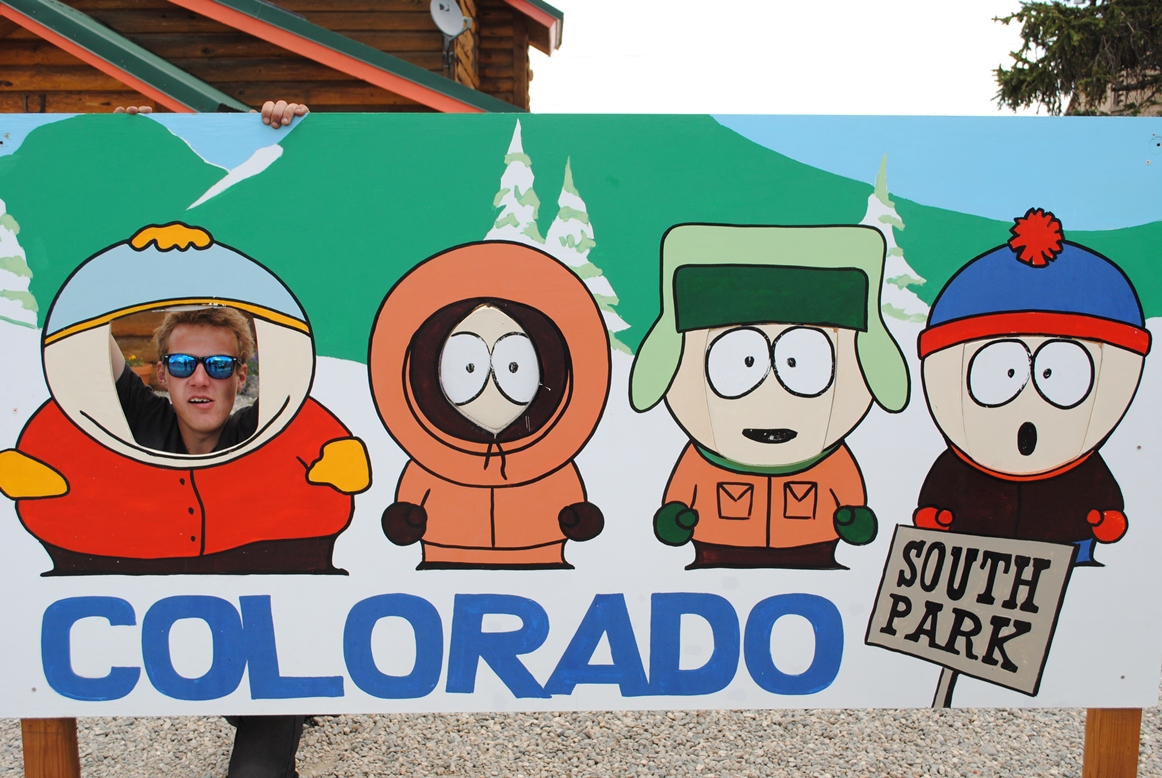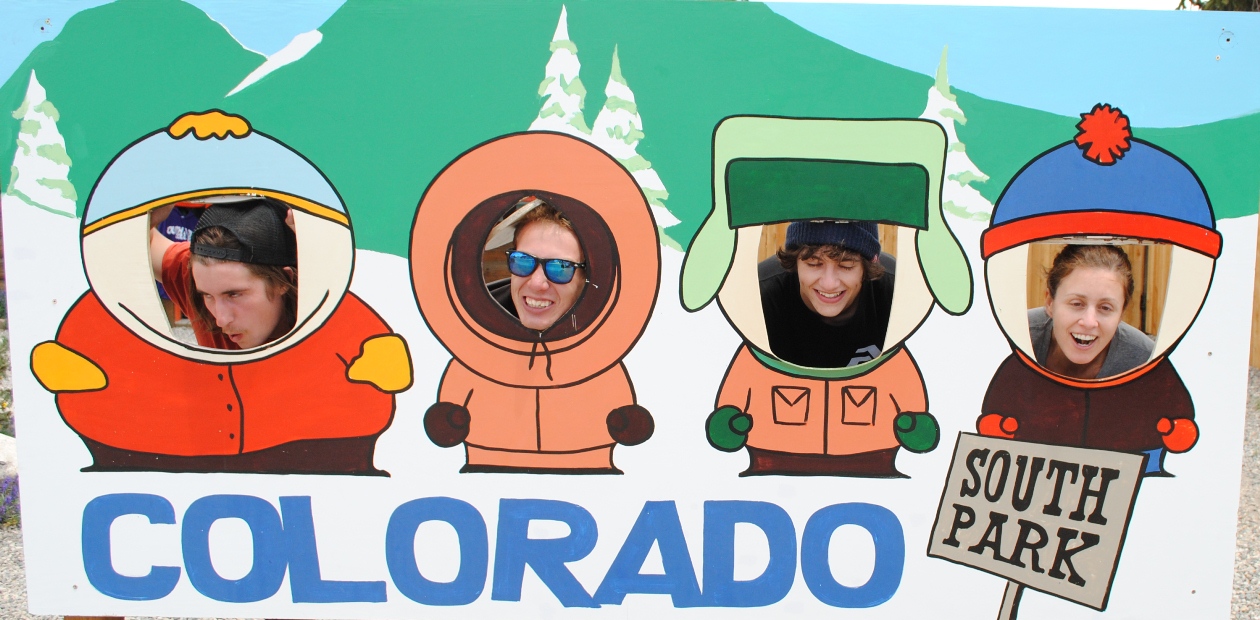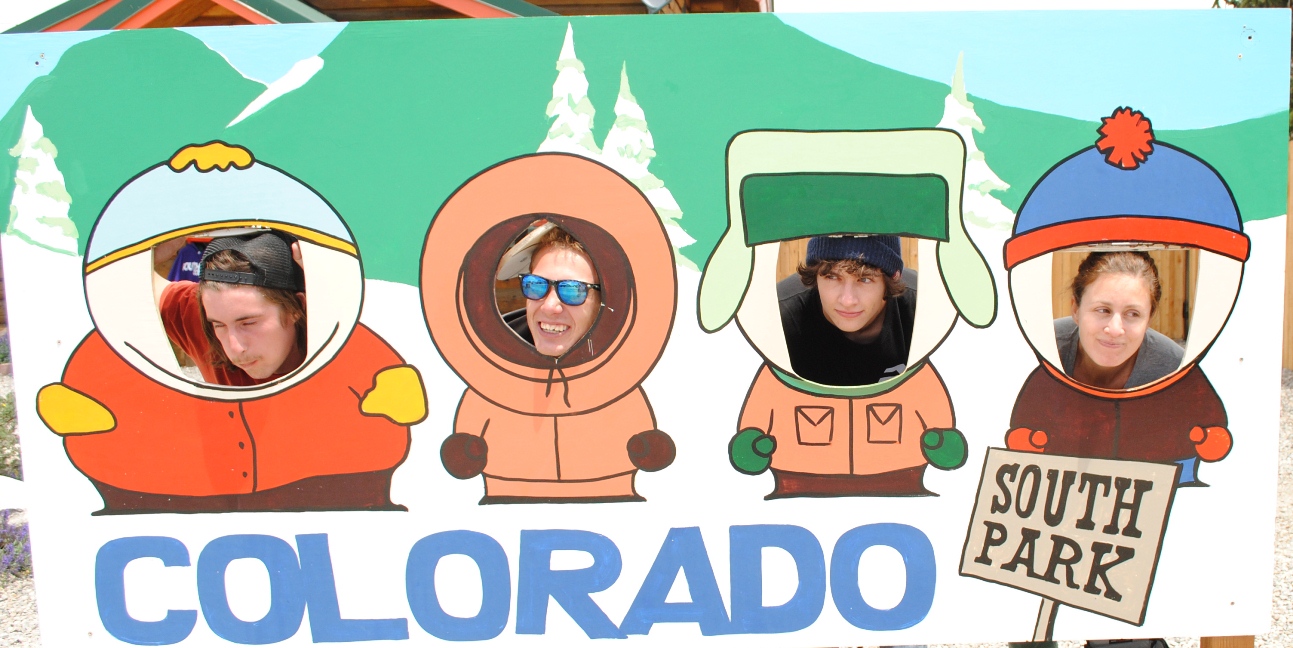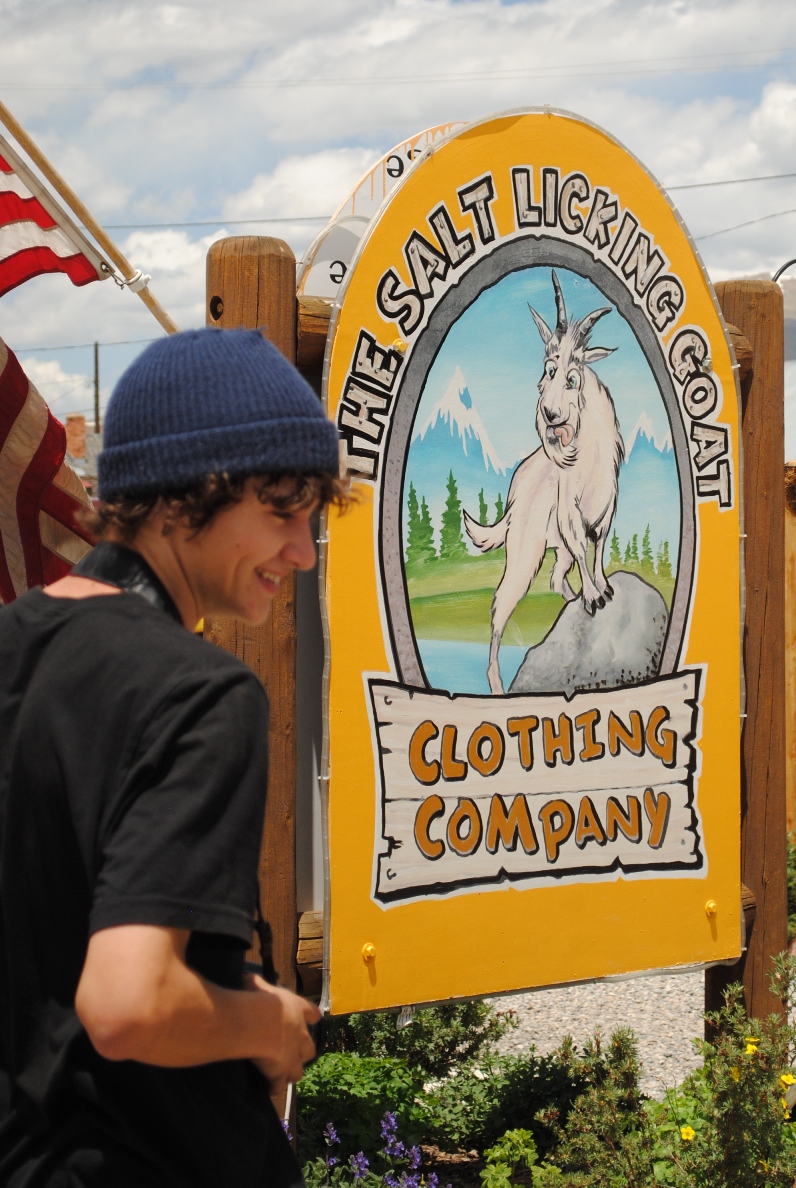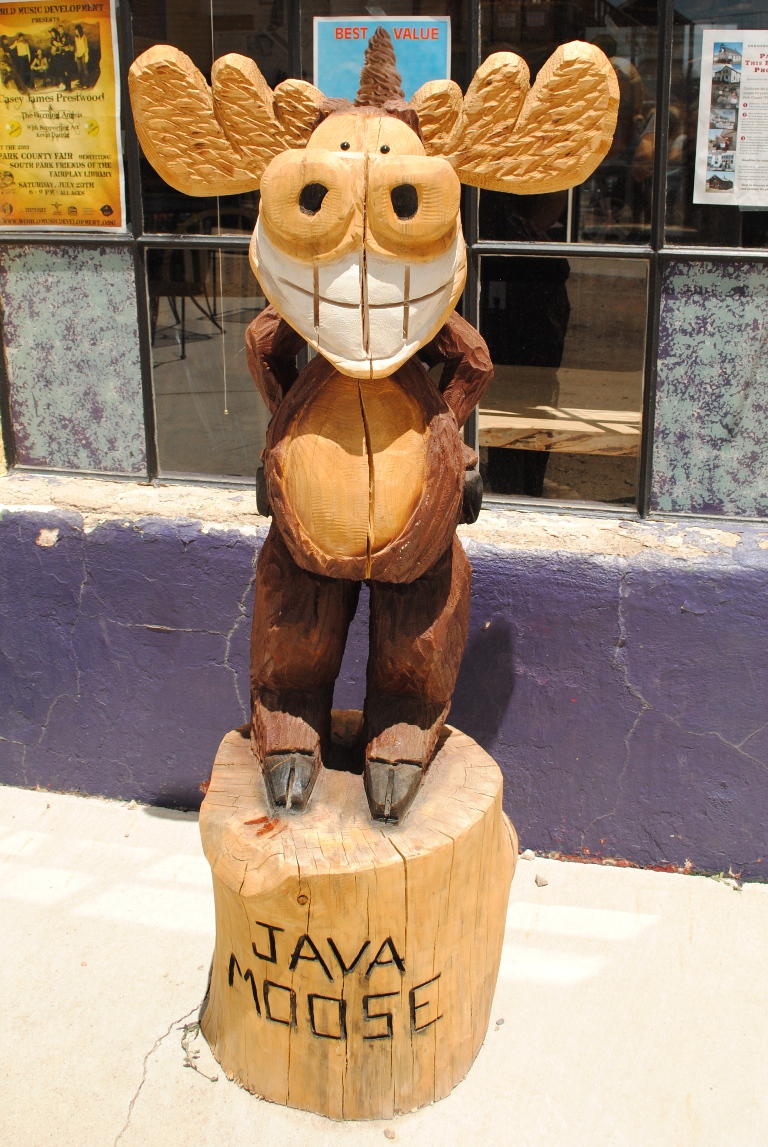 Then we drove down to Buena Vista, which is pretty beautiful. The park was super fun also…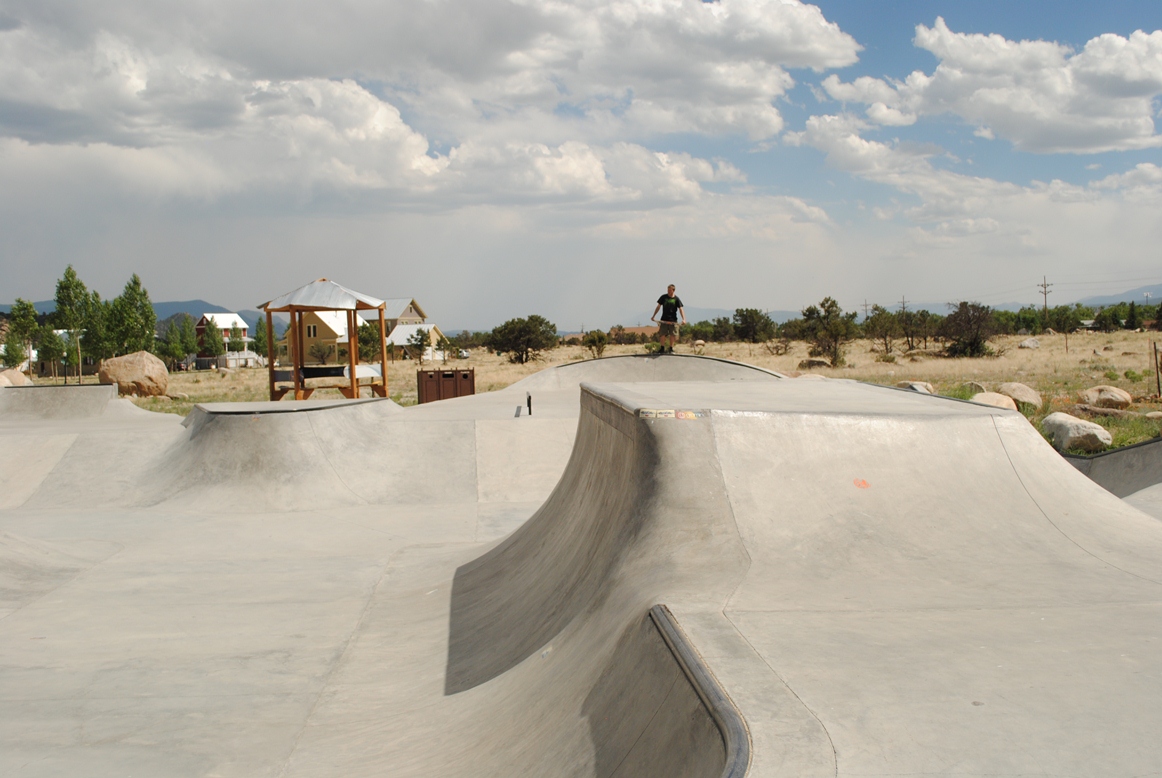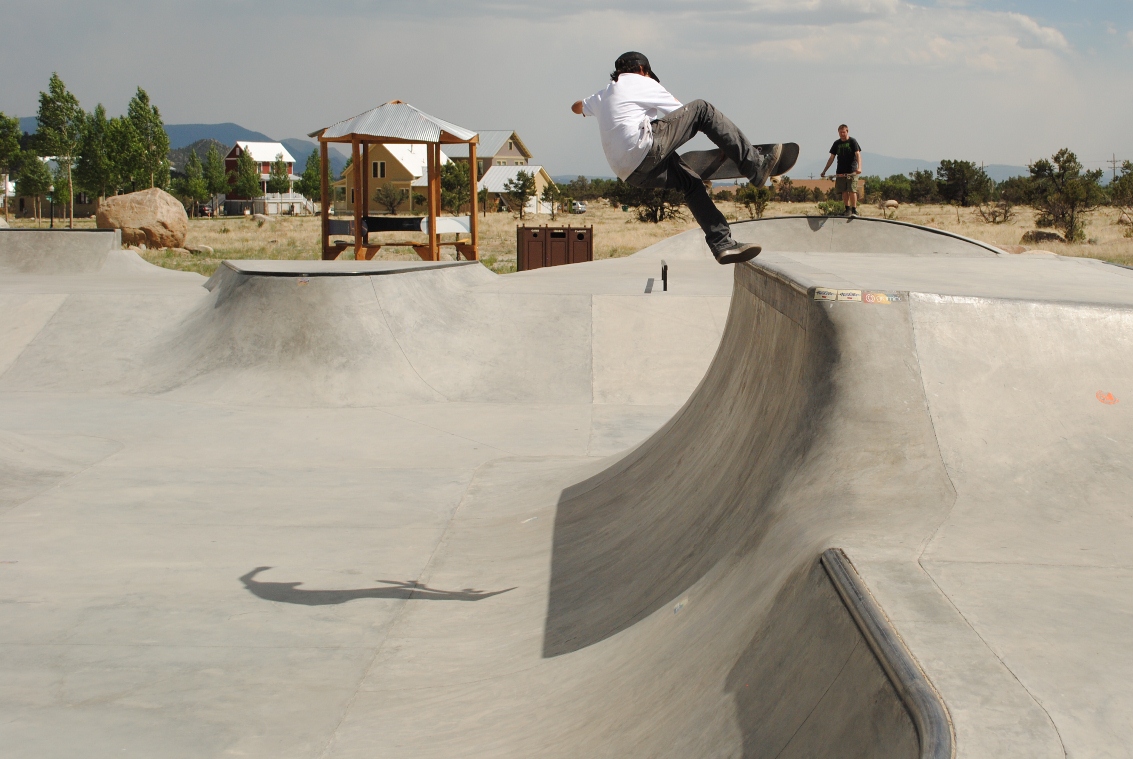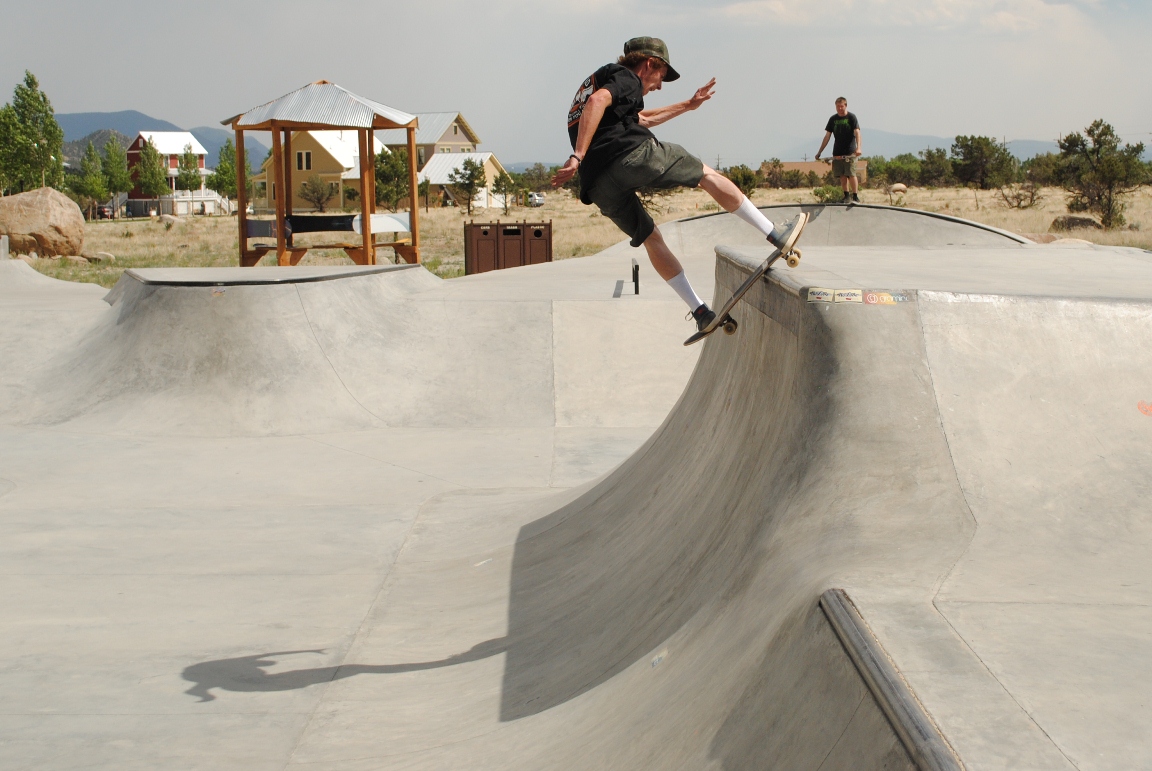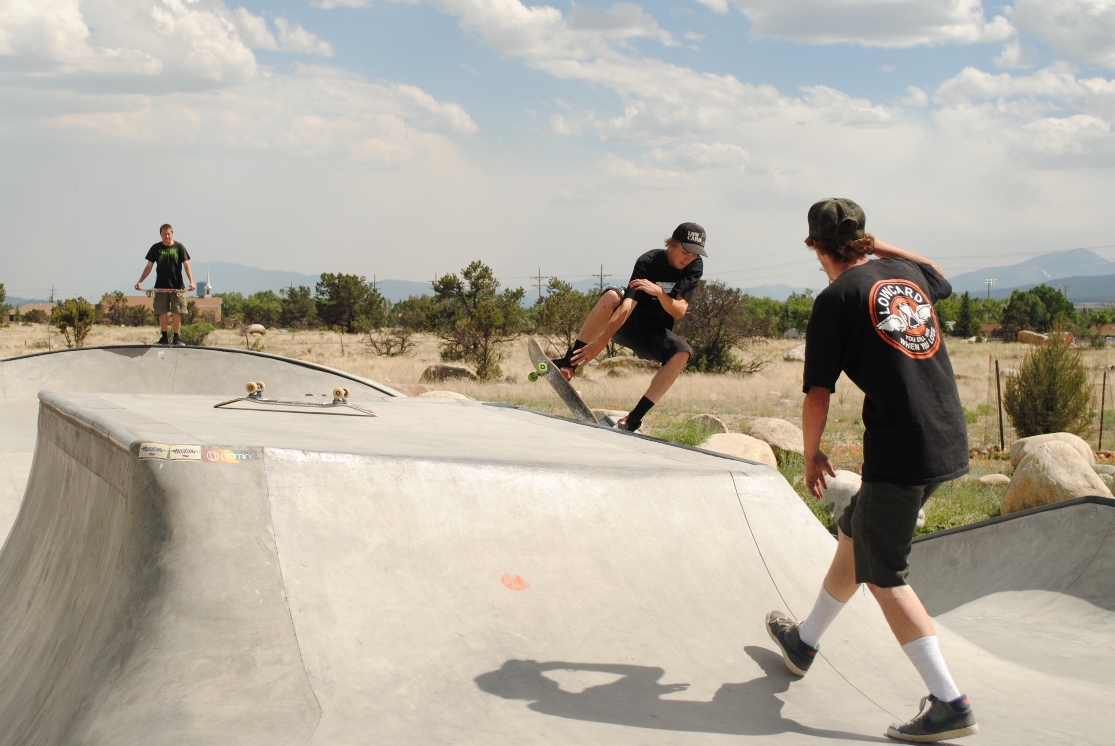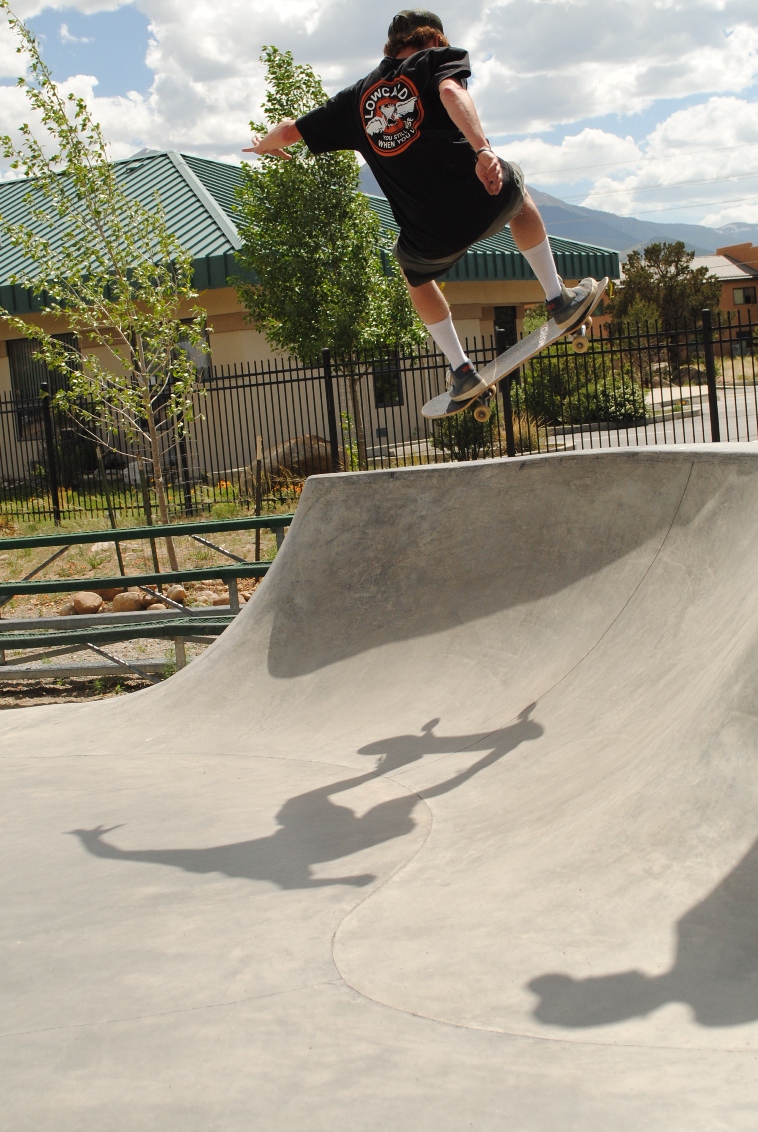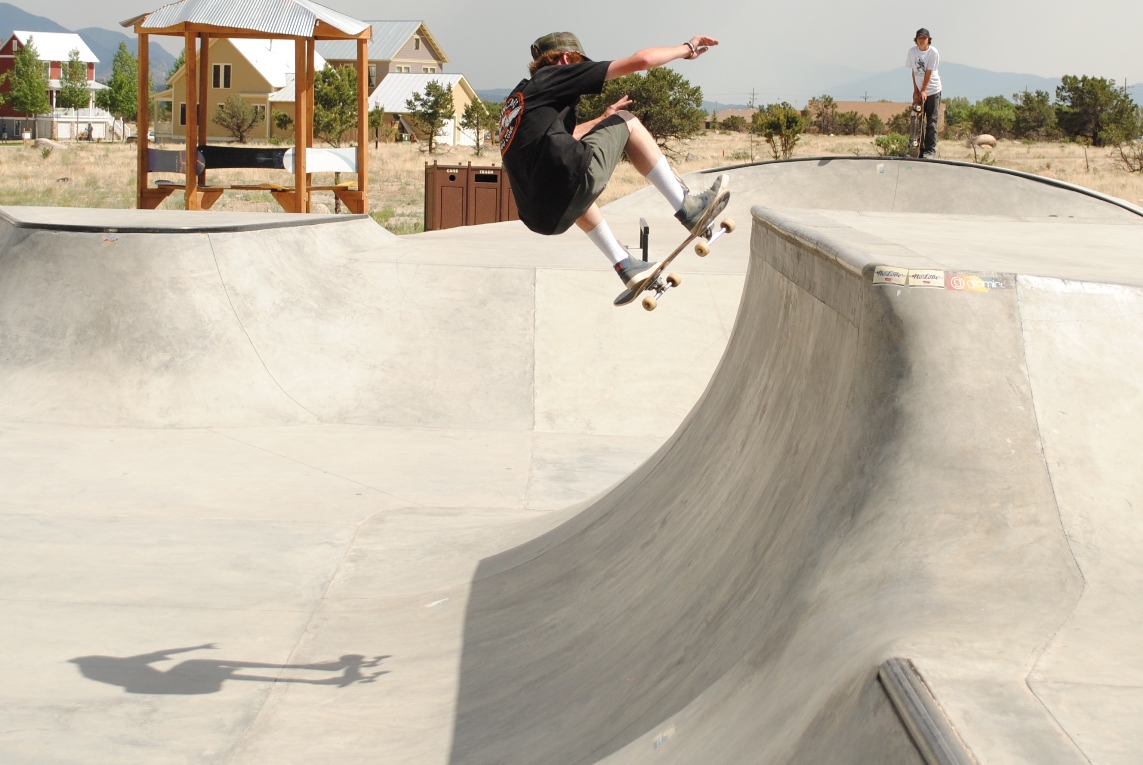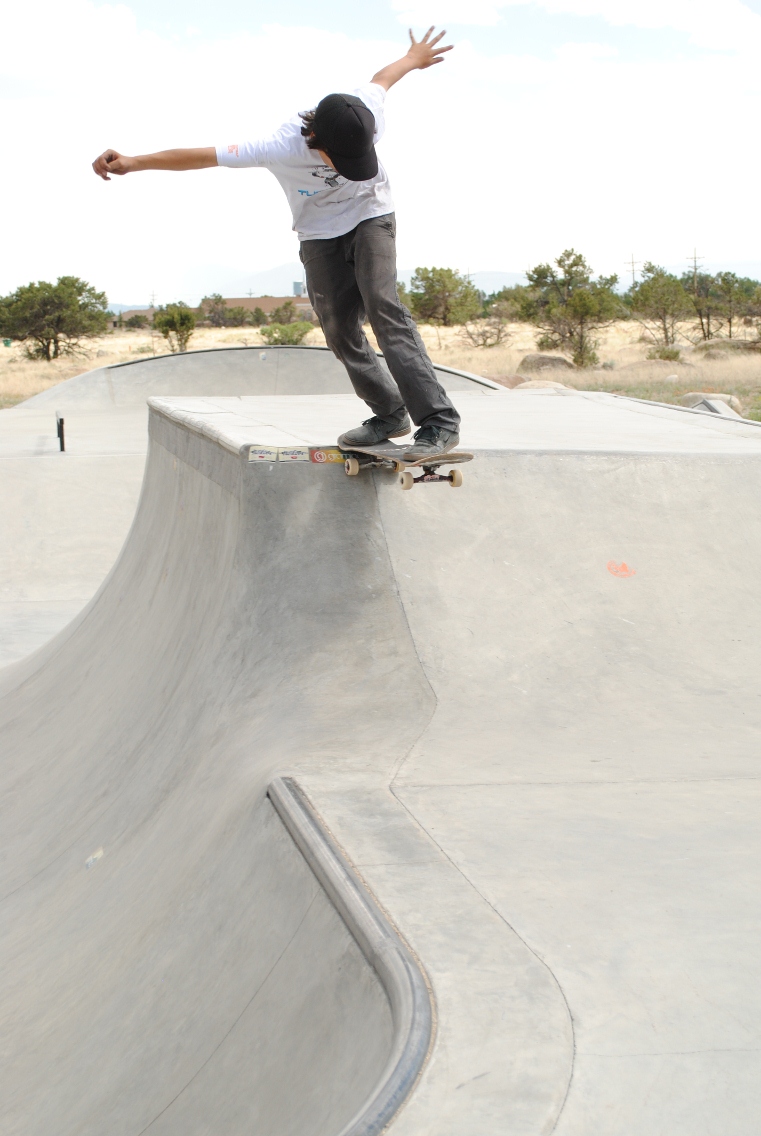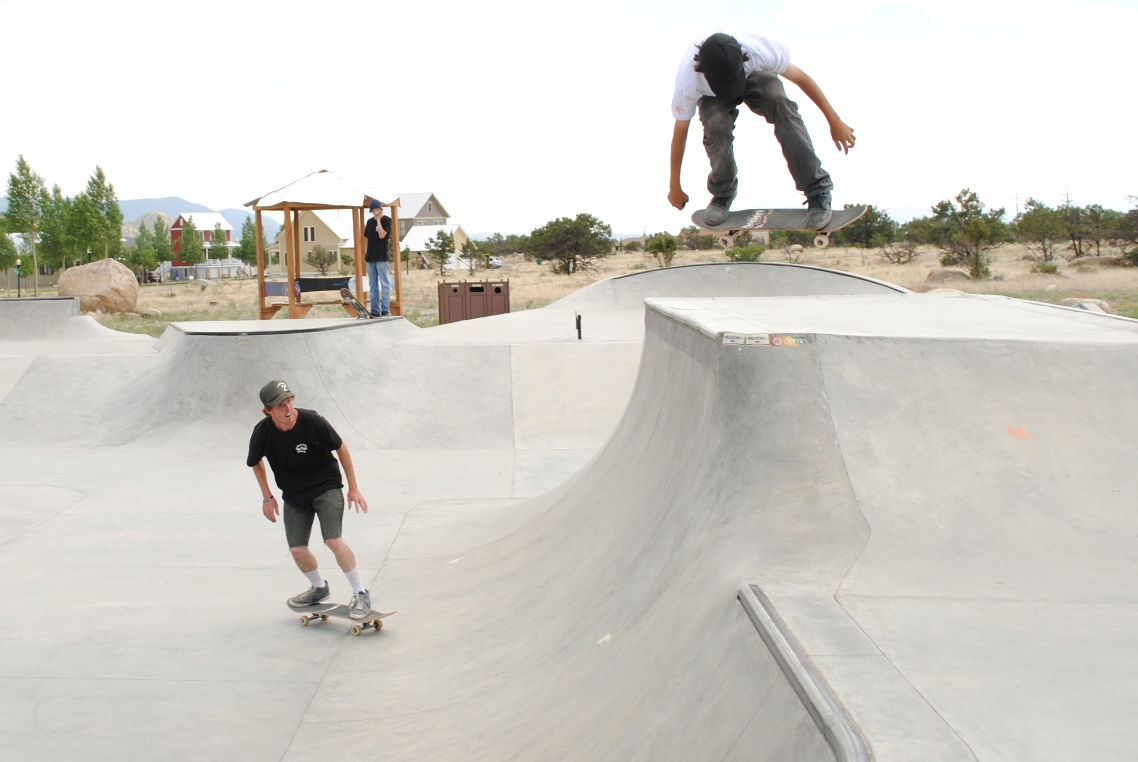 follow the leader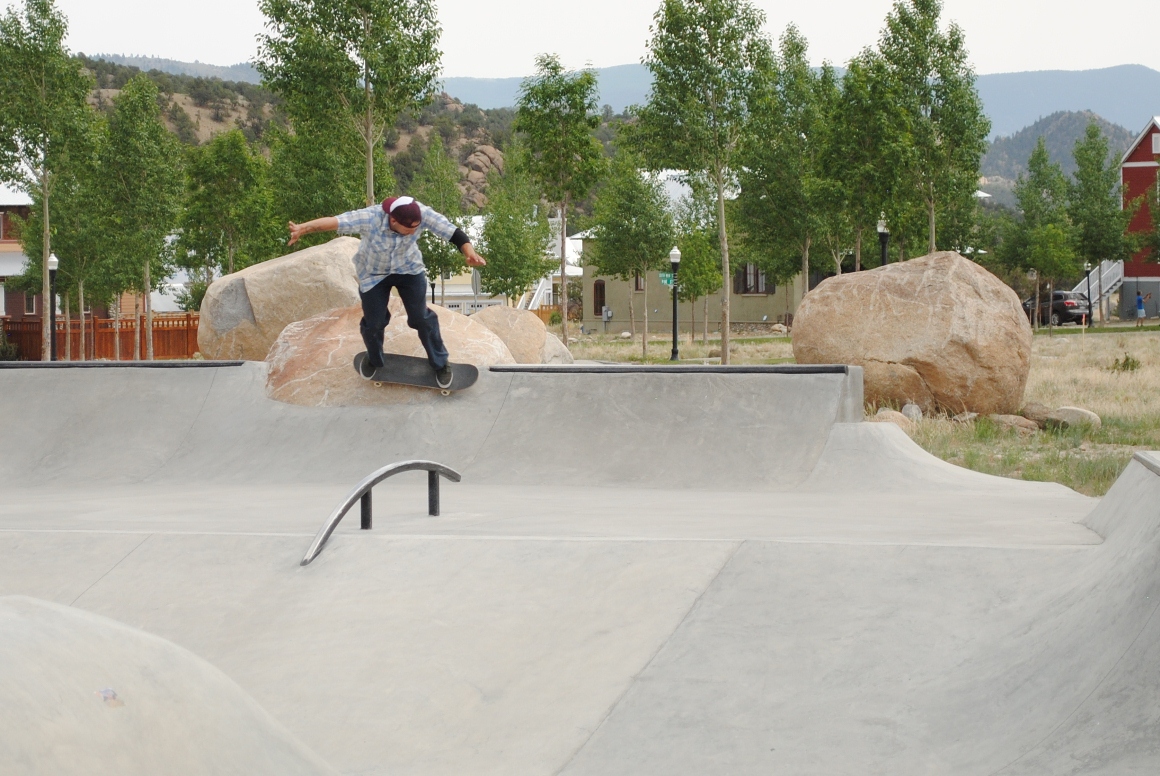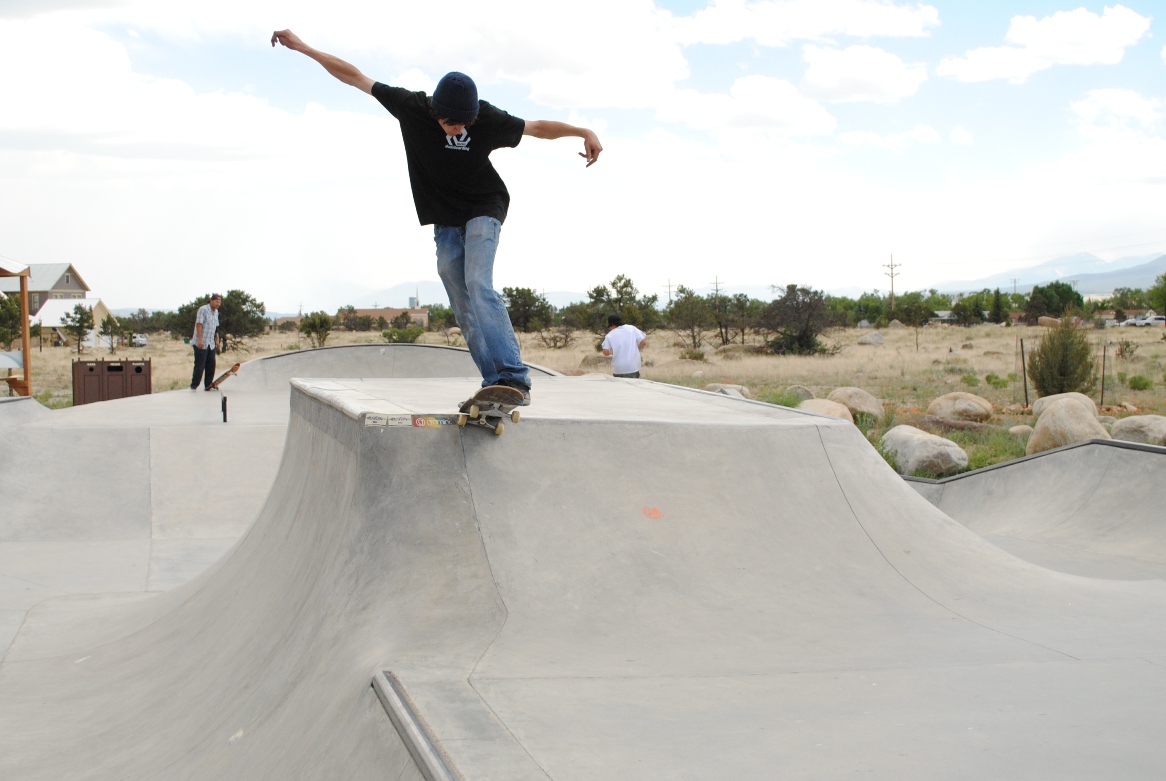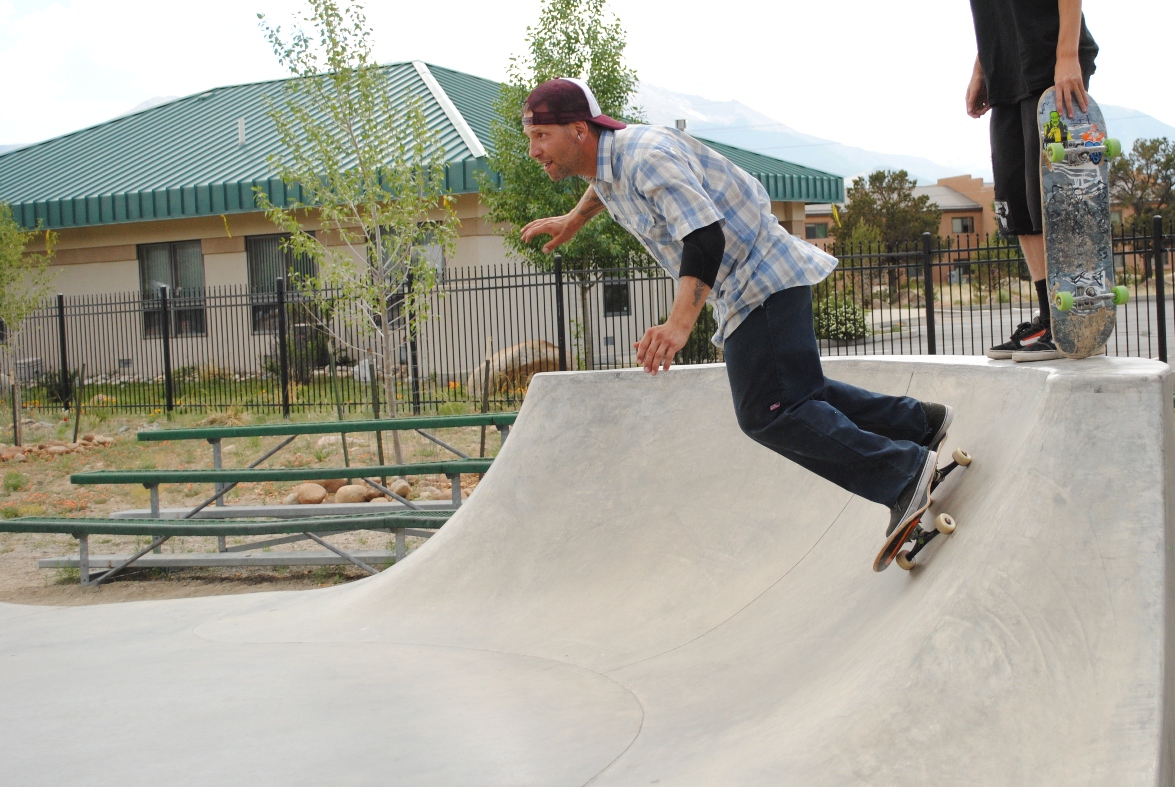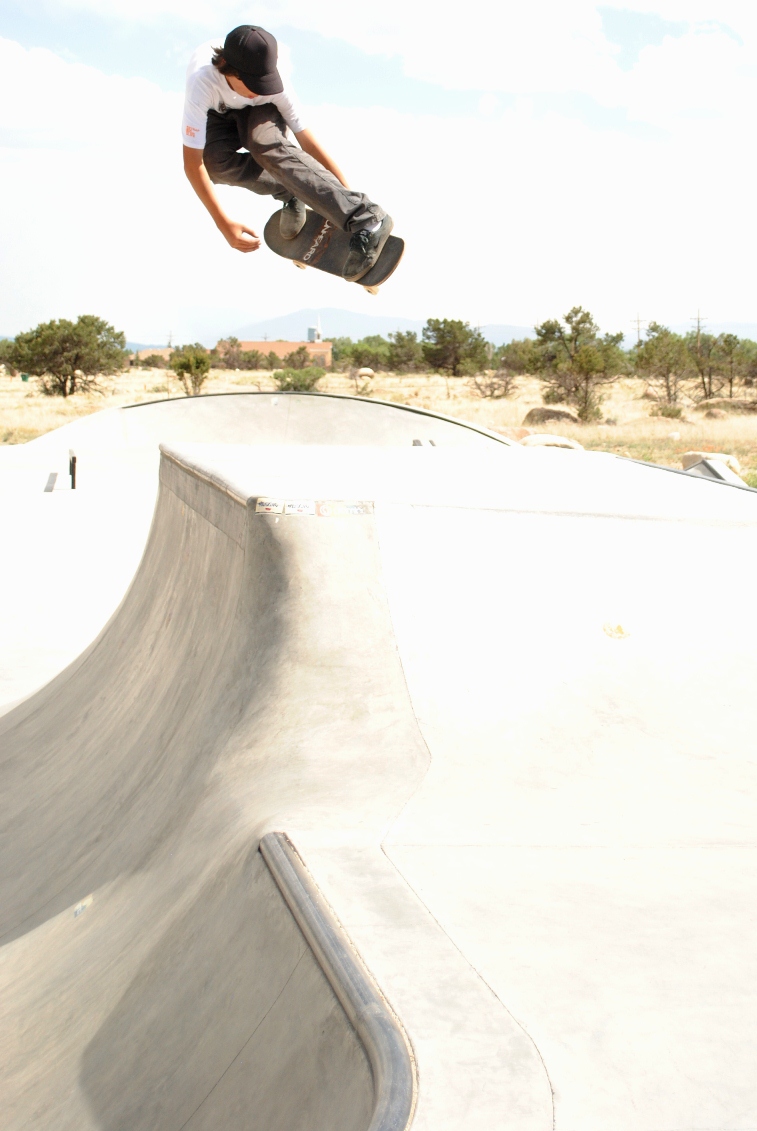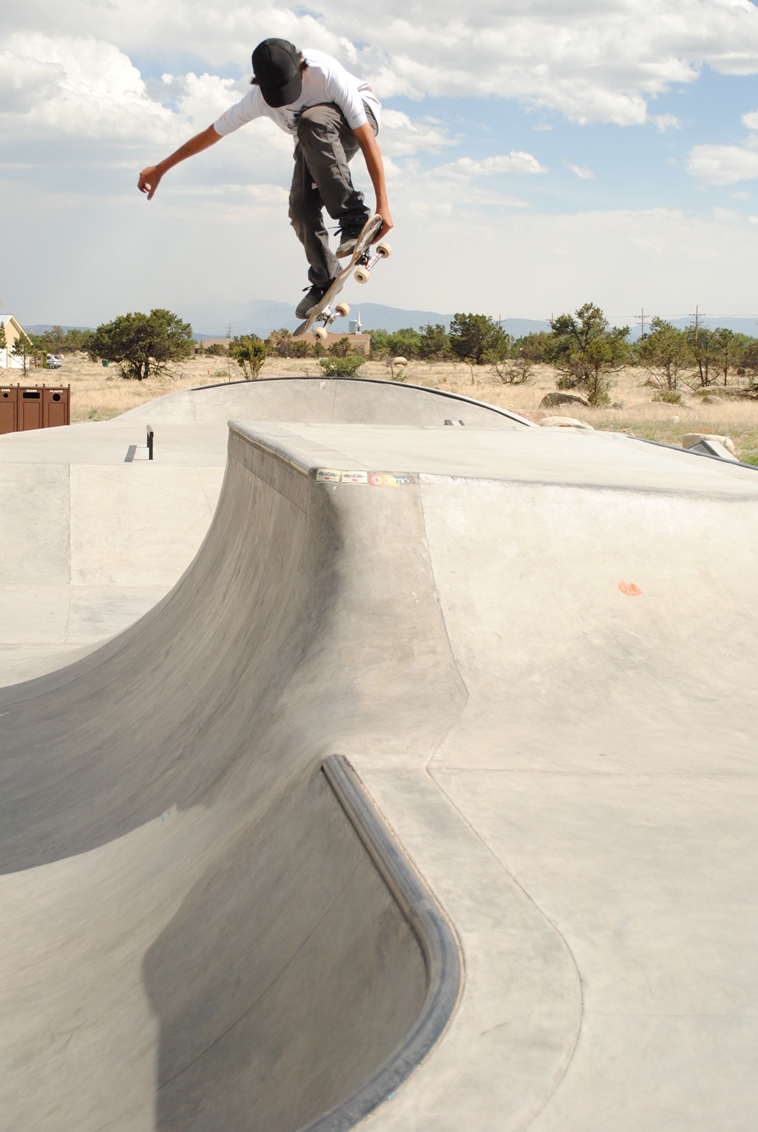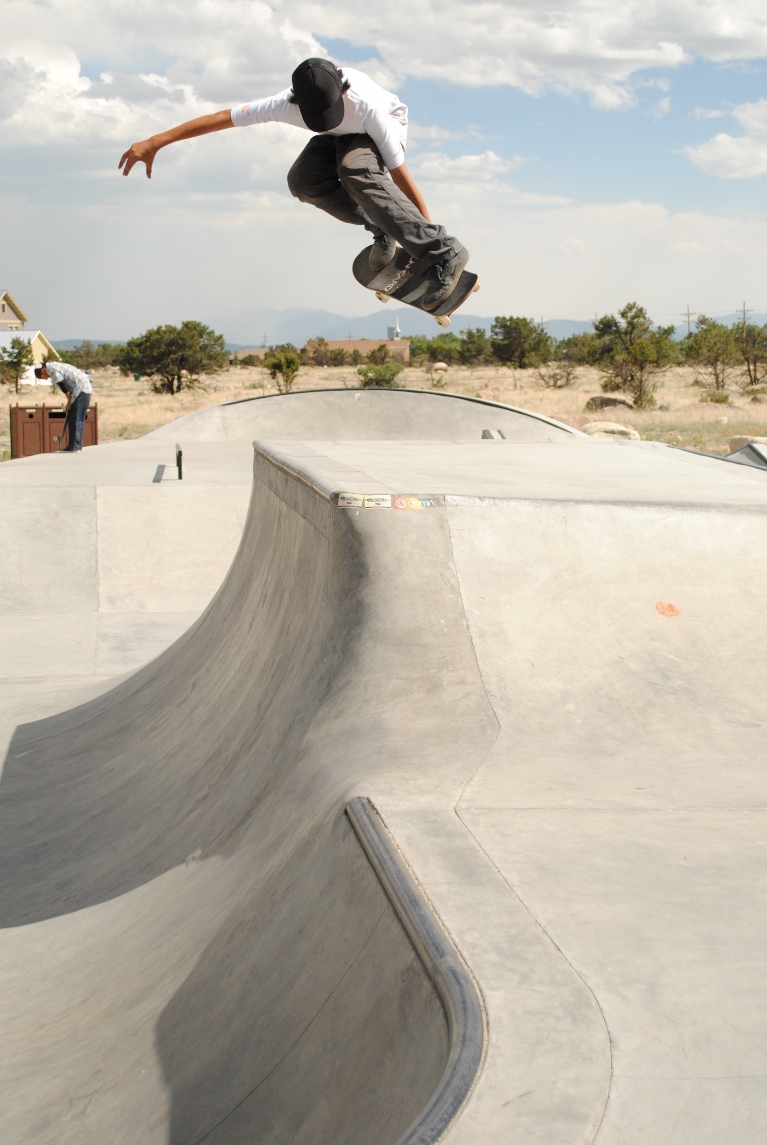 After this session, we drove out to Gunnison. The sunset and supermoon were killing it…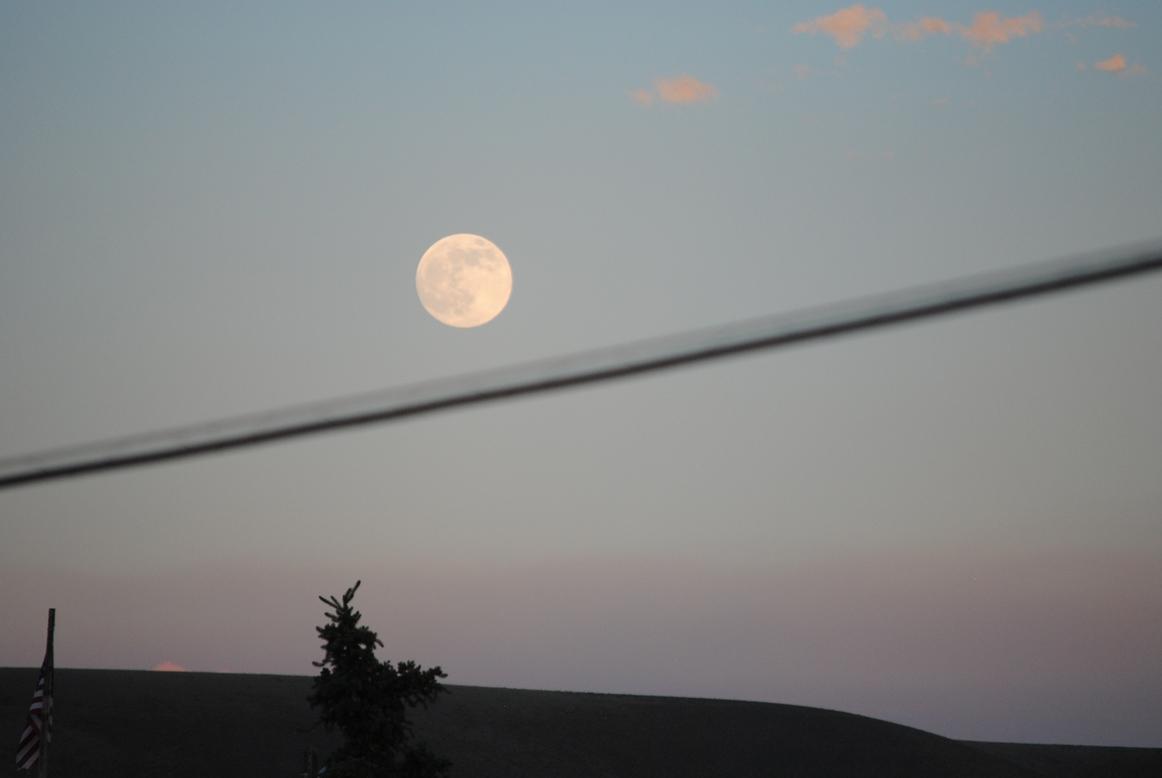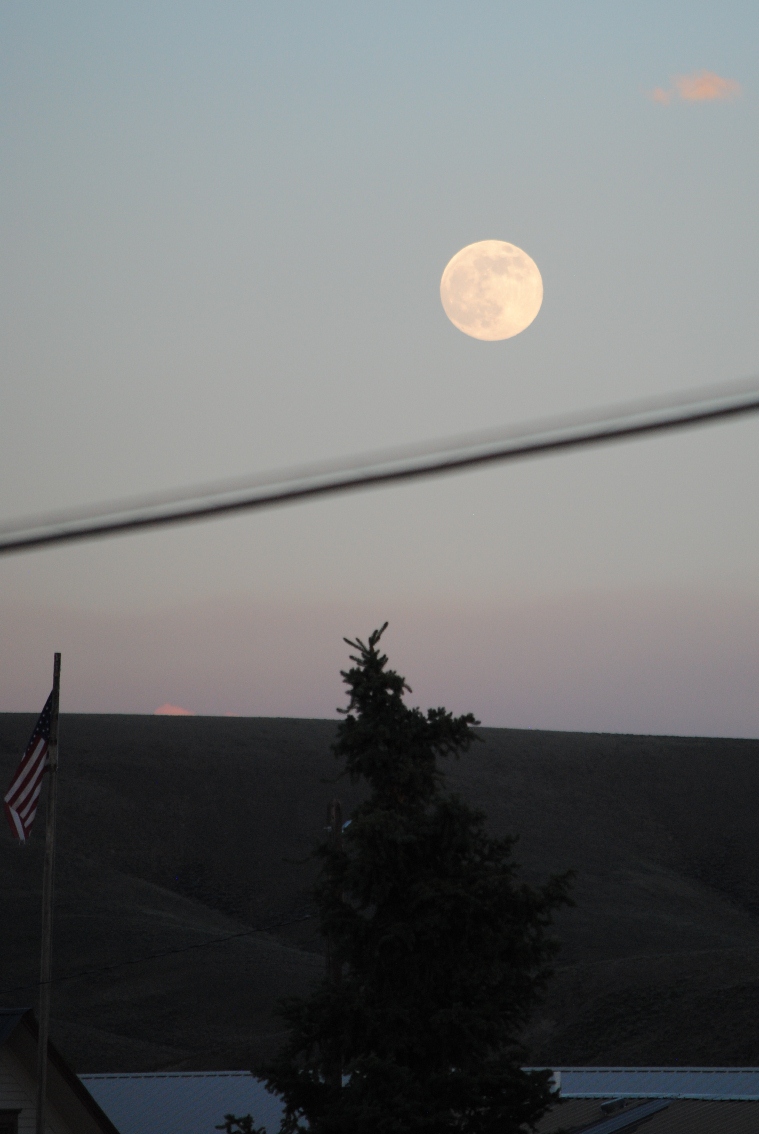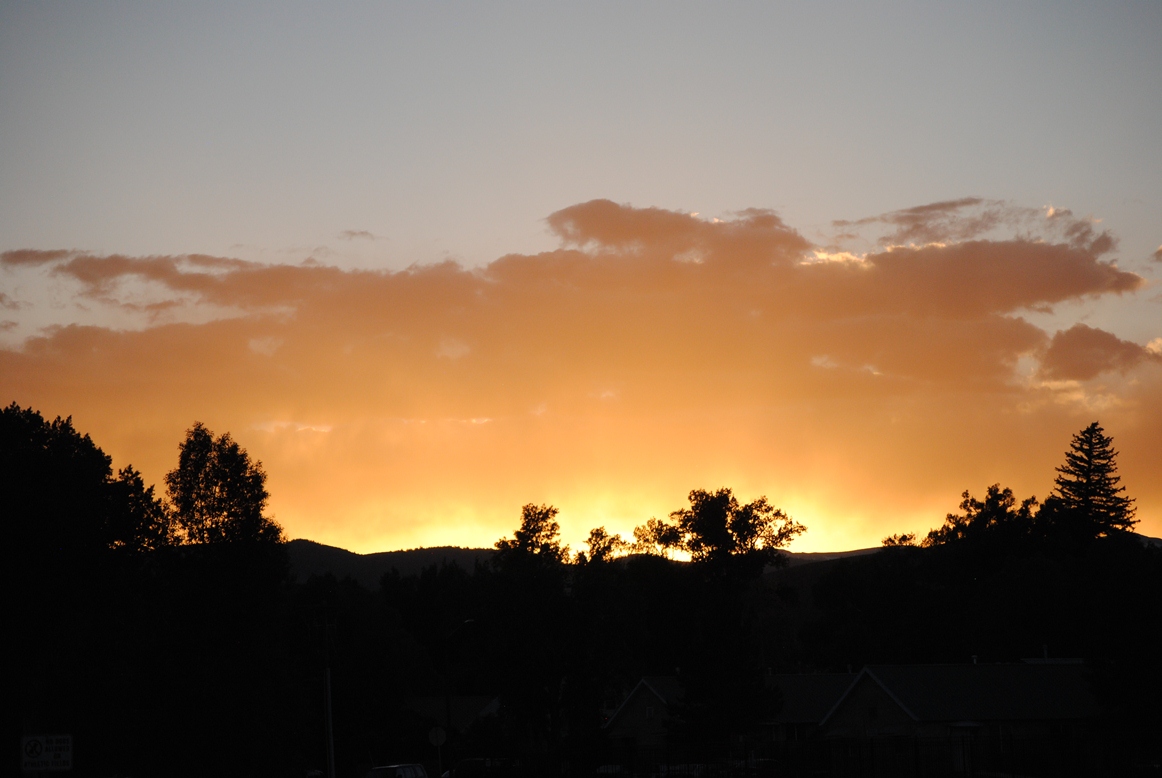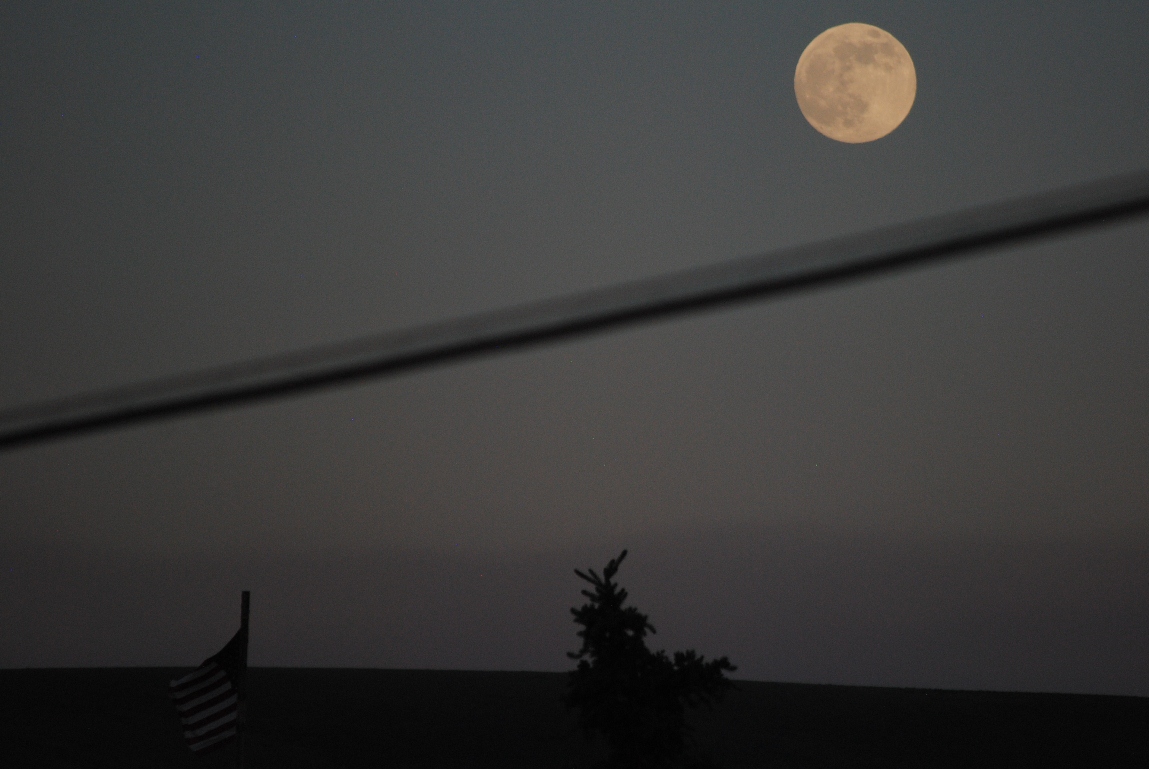 And then out to a spot called Hartman's to find a spot to camp. It place is so cool… lots of awesome rock formations. We drove in right as the sun was setting and the light and colors were amazing. My photos don't quite capture the magic…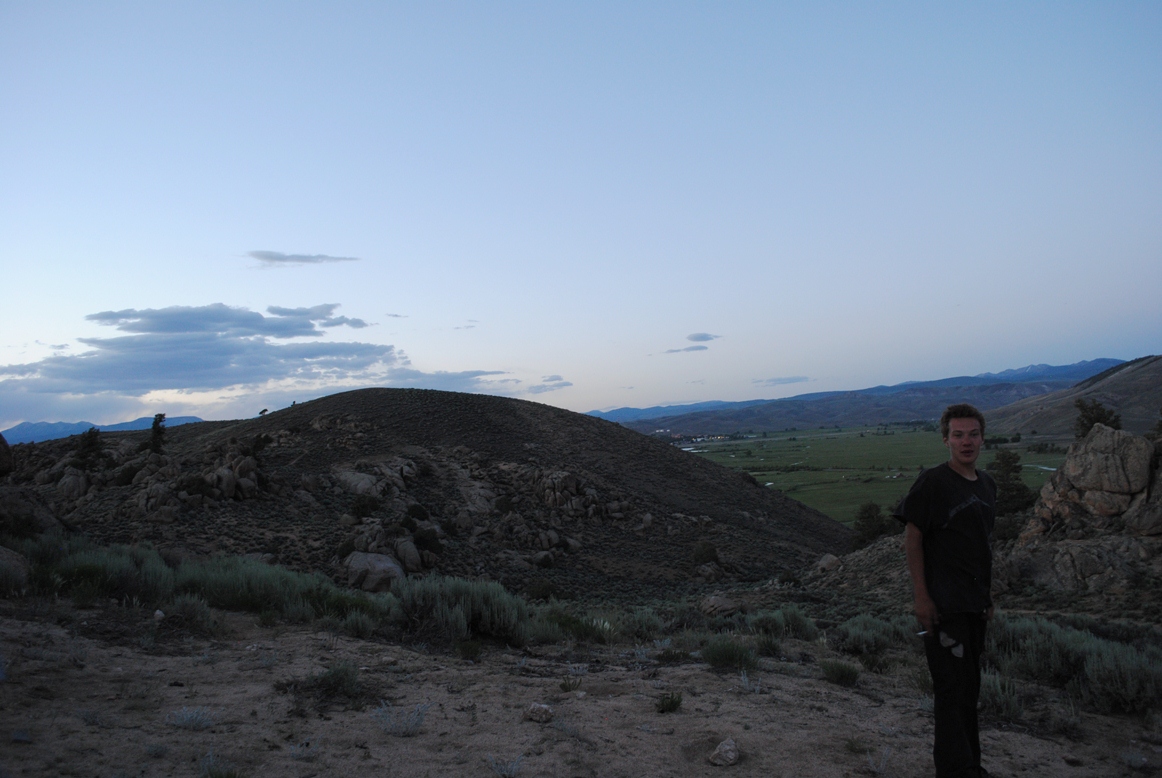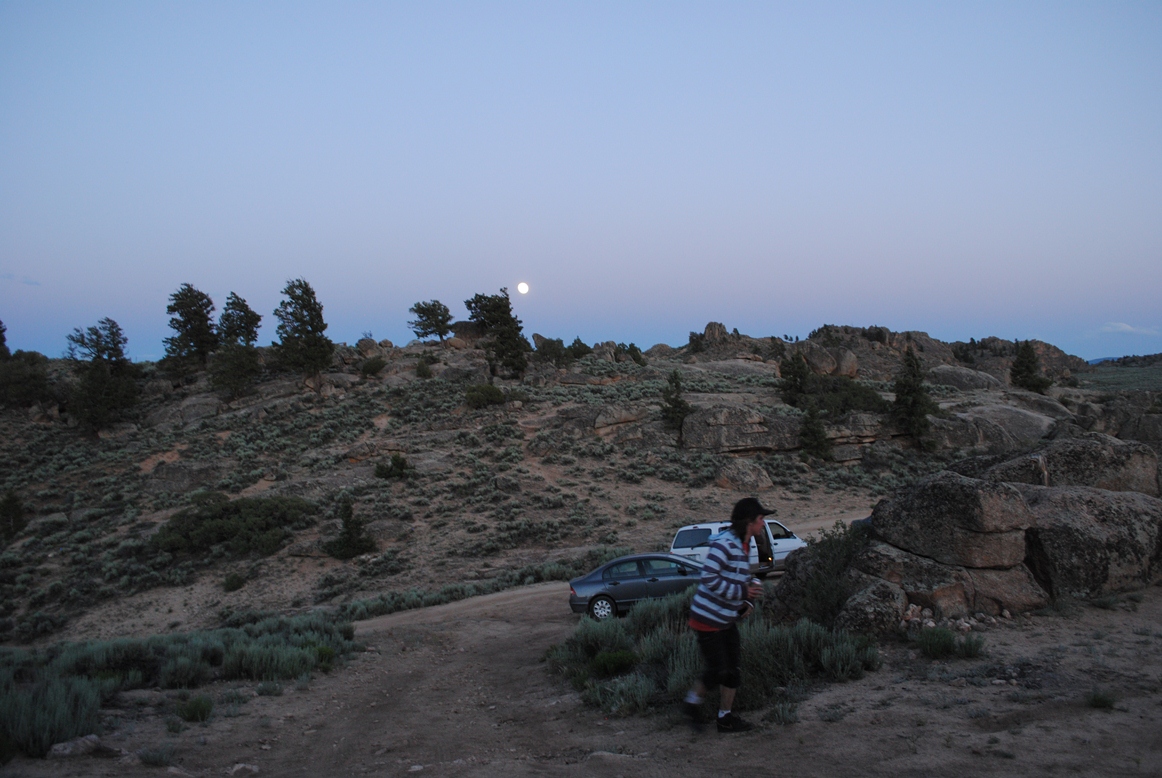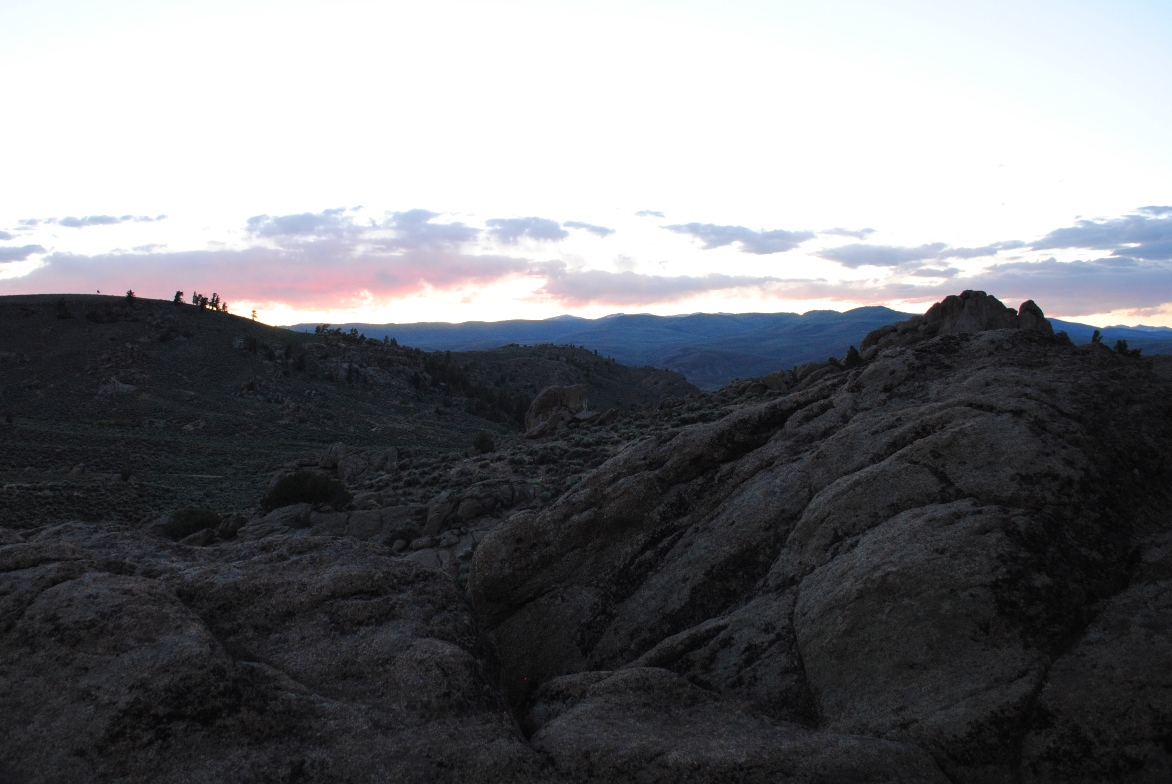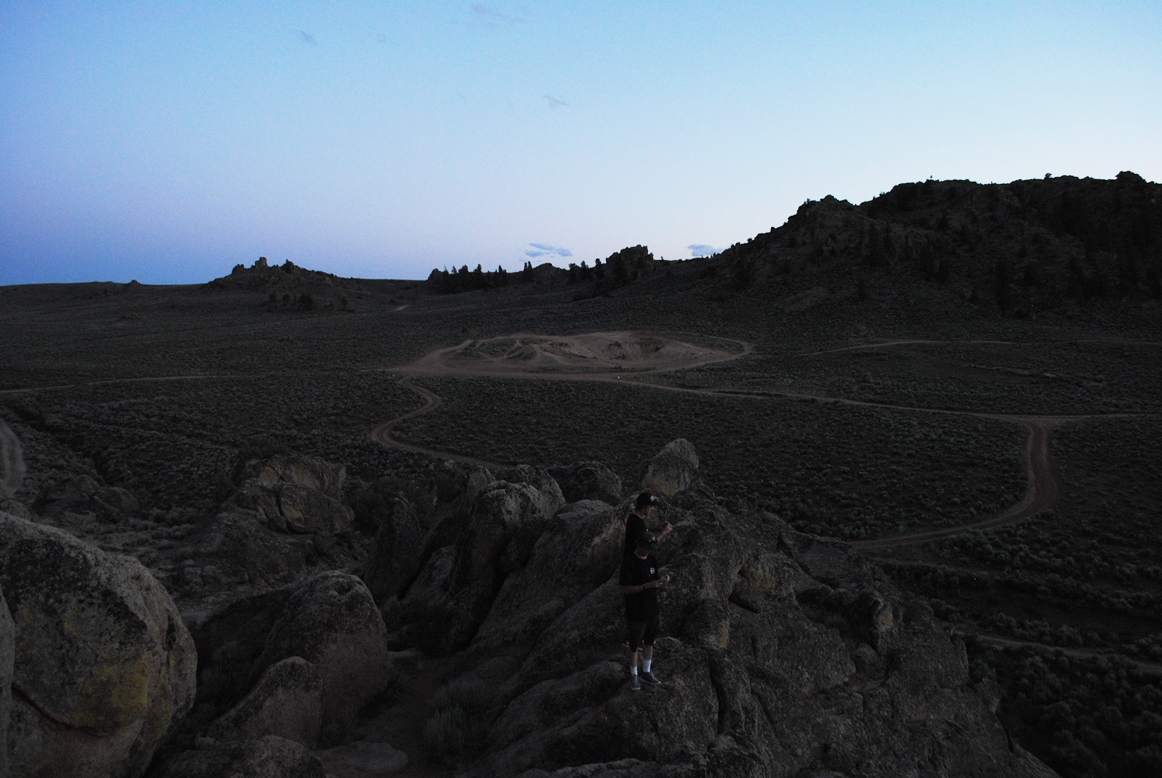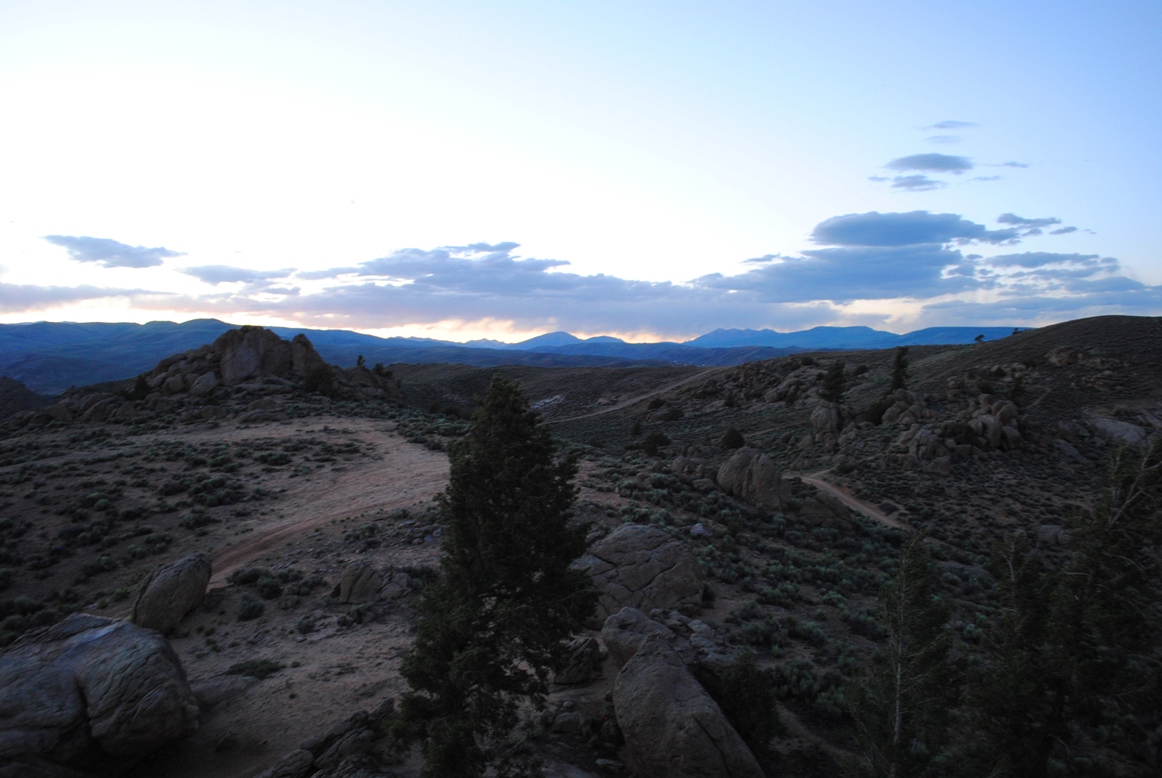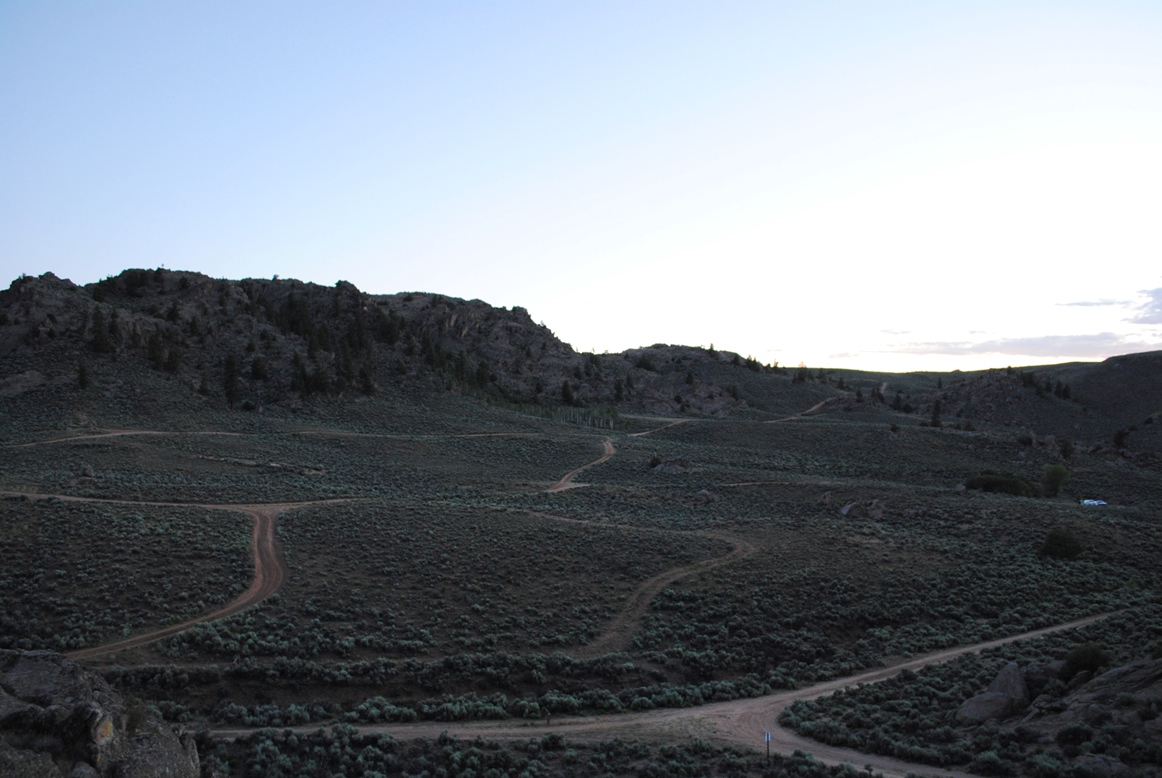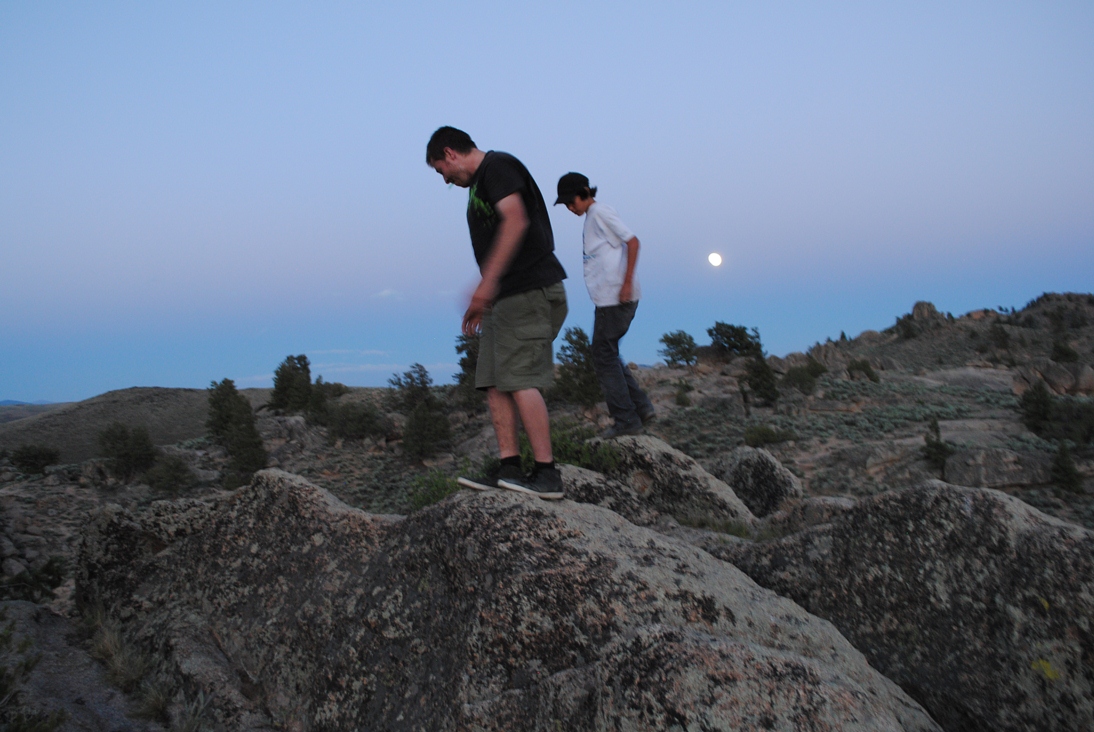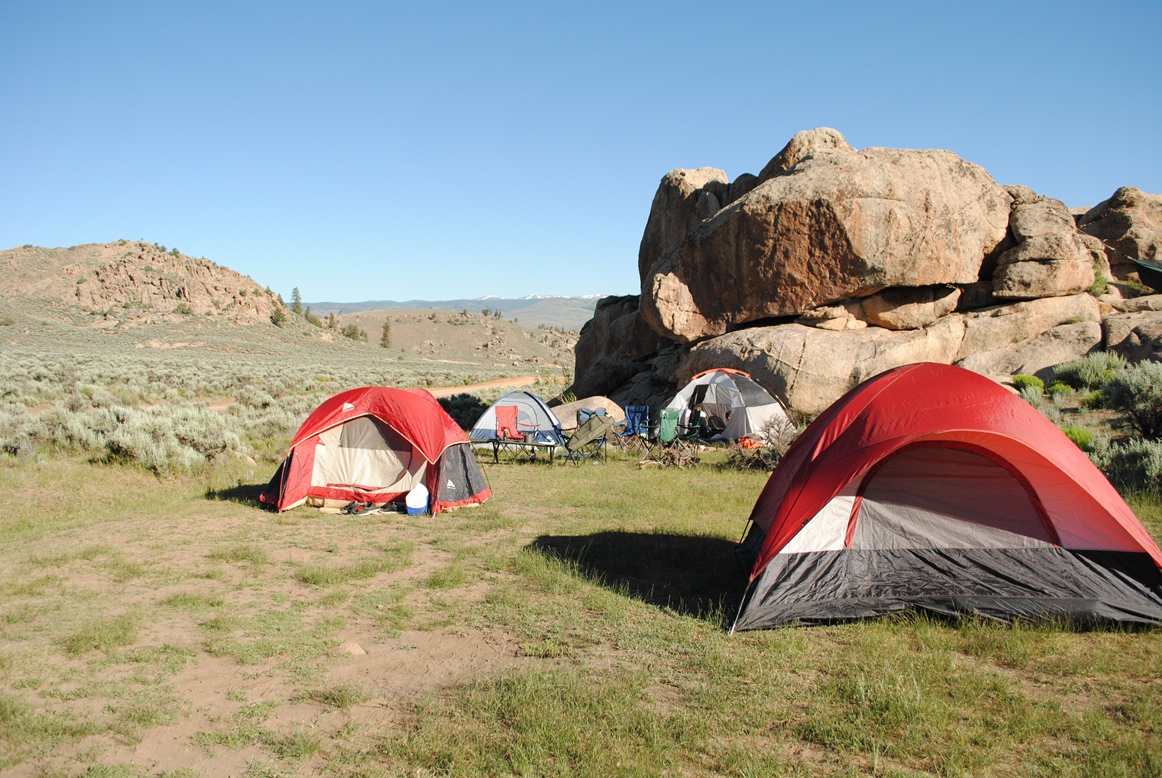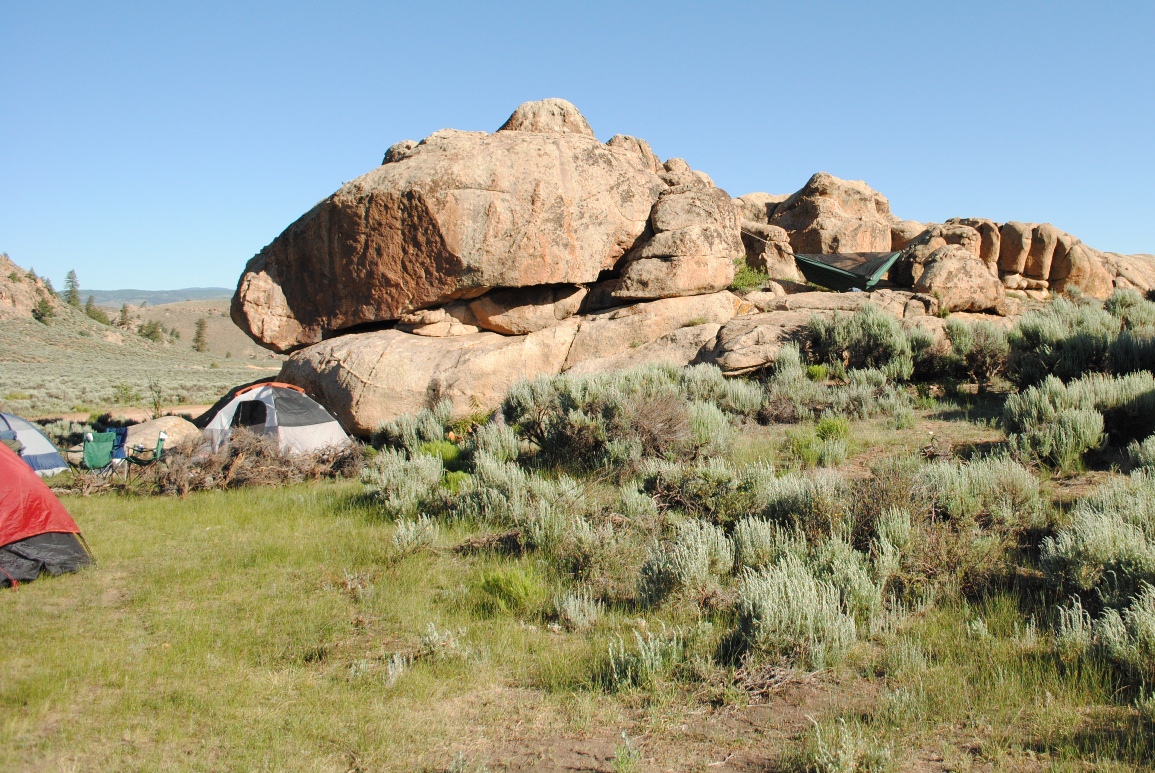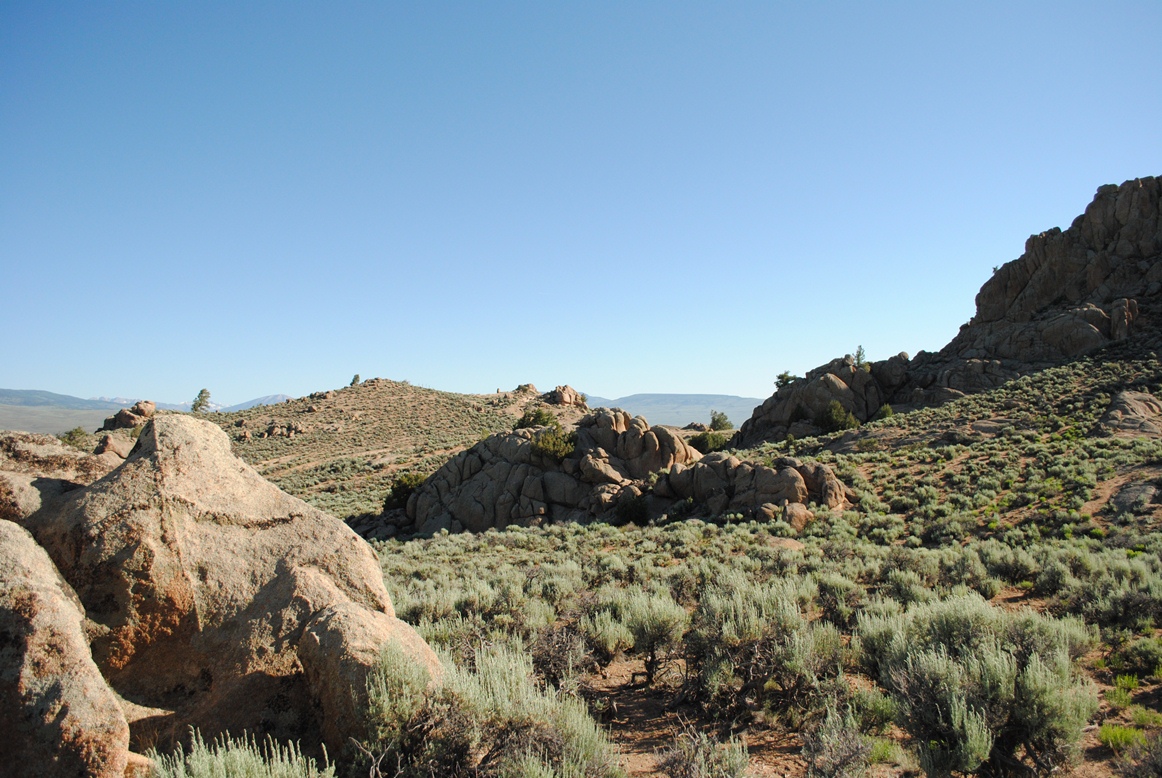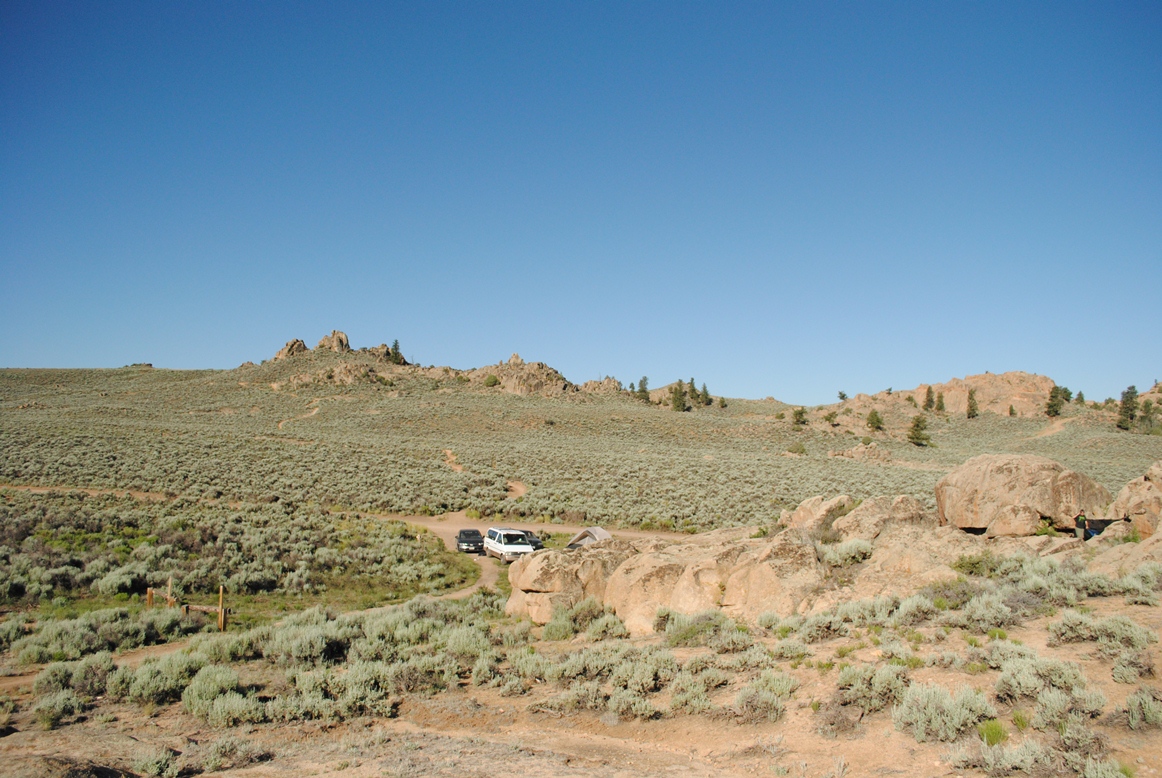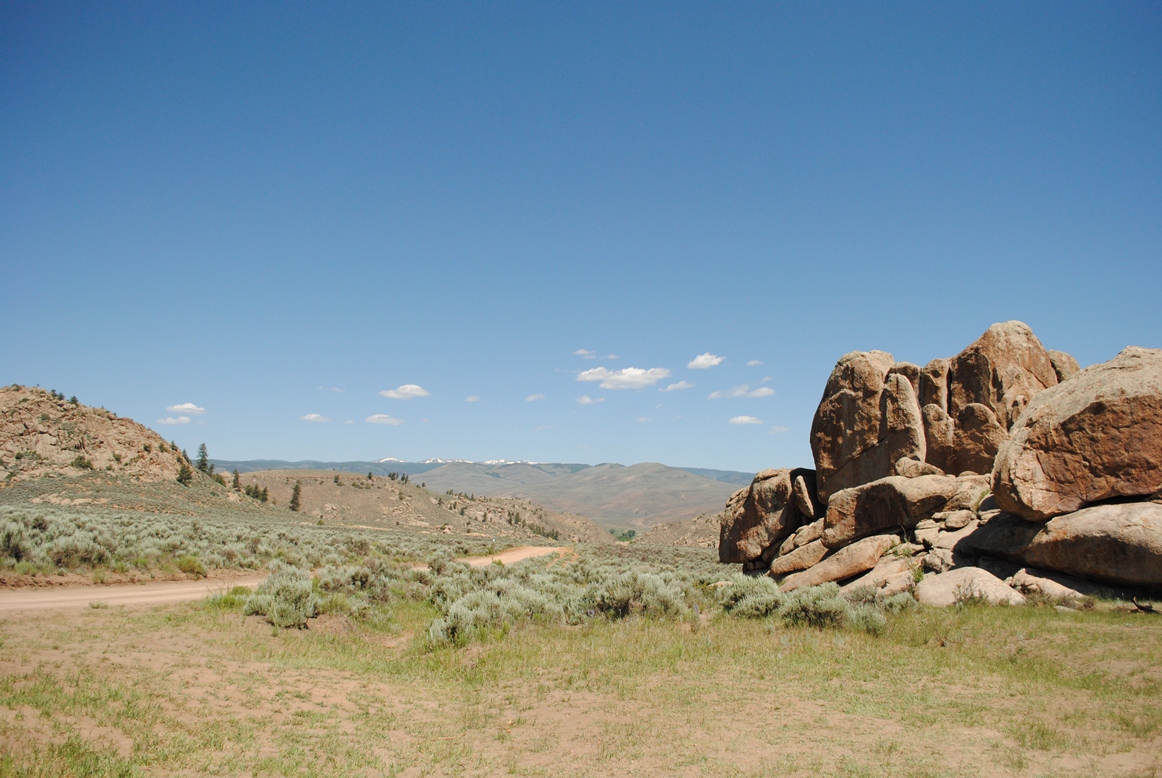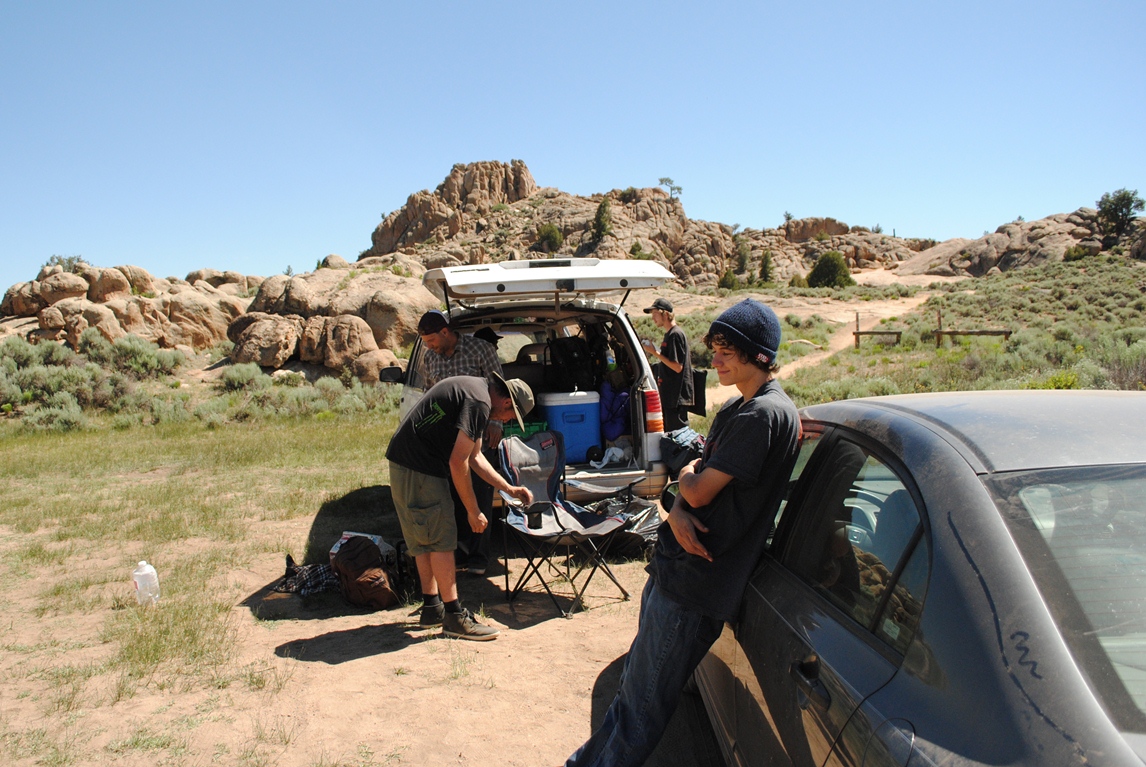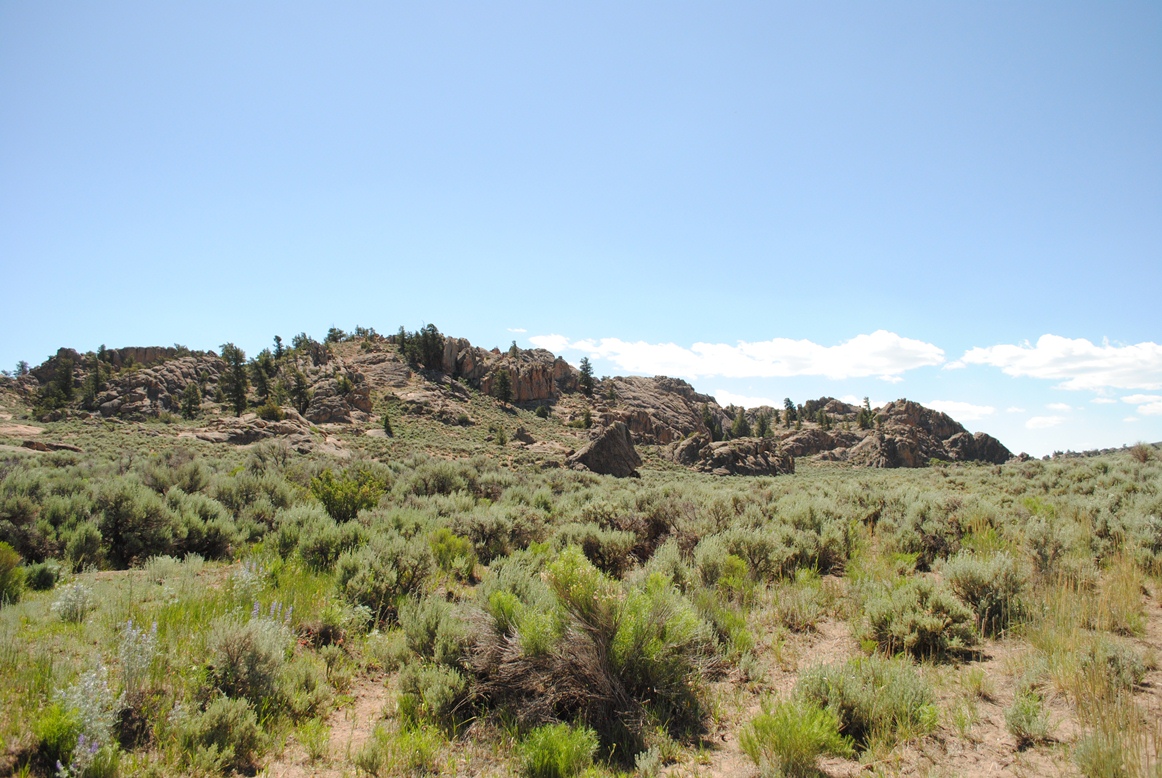 We spent the day at the Gunnision park, a new Team Pain park, where I never took my camera out of my bag. So much fun to skate. Around 4 or so, the smoke in the air, from a nearby wildfire, was getting slightly heavy. Jack and I drove north to hang out with my brother Seth and get some food before the long trek back to Boulder. I saw Crested Butte for the first (probably the most green part of Colorado I've seen), and definitely want to go back when I have a little more time to spare.
The drive home was crazy because the air was smokey the whole way until we were about 30 minutes from Boulder. The supermoon was hazy and red, instead of shining like a spotlight. I was so exhausted by the time we made it back to Boulder – sign of a good weekend.
Much thanks to the Fort Collins crew for letting us tag along, and thanks Jack for always being down for an adventure.
More photos on: