I was at work on Friday feeling particularly antsy. I chatted with Jack and we decided to just drive straight to the mountains as soon as I got out of work – and we did. I just ran home, packed the sleeping bag, sleeping pads, blanket, tent, some clothes and other essentials, my board and was on the road. The only place I've actually successfully camped in the mountains is Winter Park and since we were a little pressed on time to find a camp site before dark, I just drove straight there.
Well, actually, we did take one mini stop when we rolled around a cool looking ditch somewhere after Berthound Pass on the way down towards Winter Park…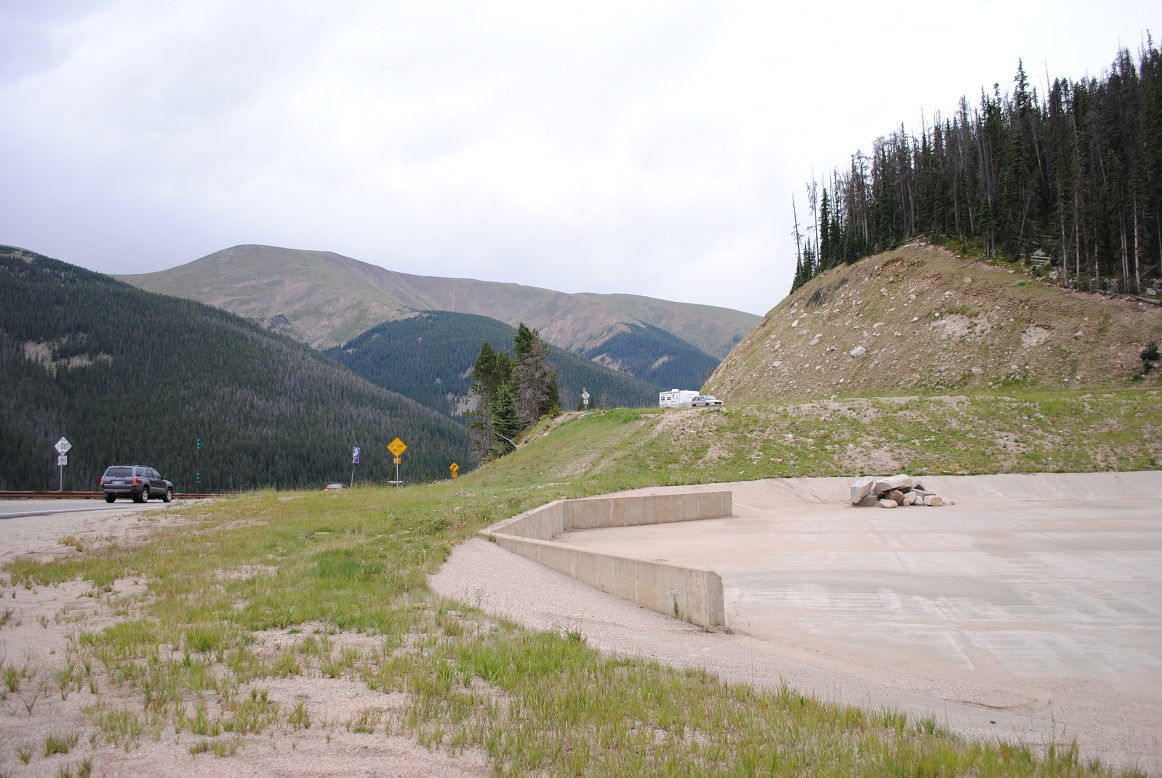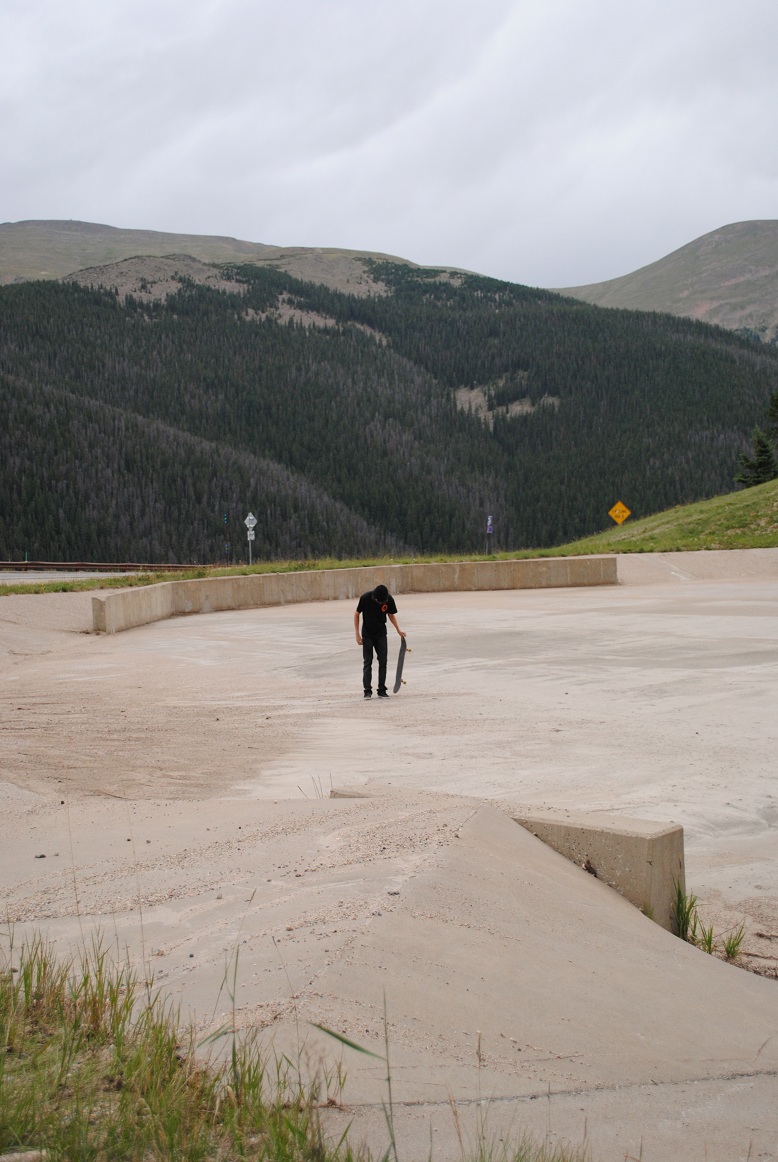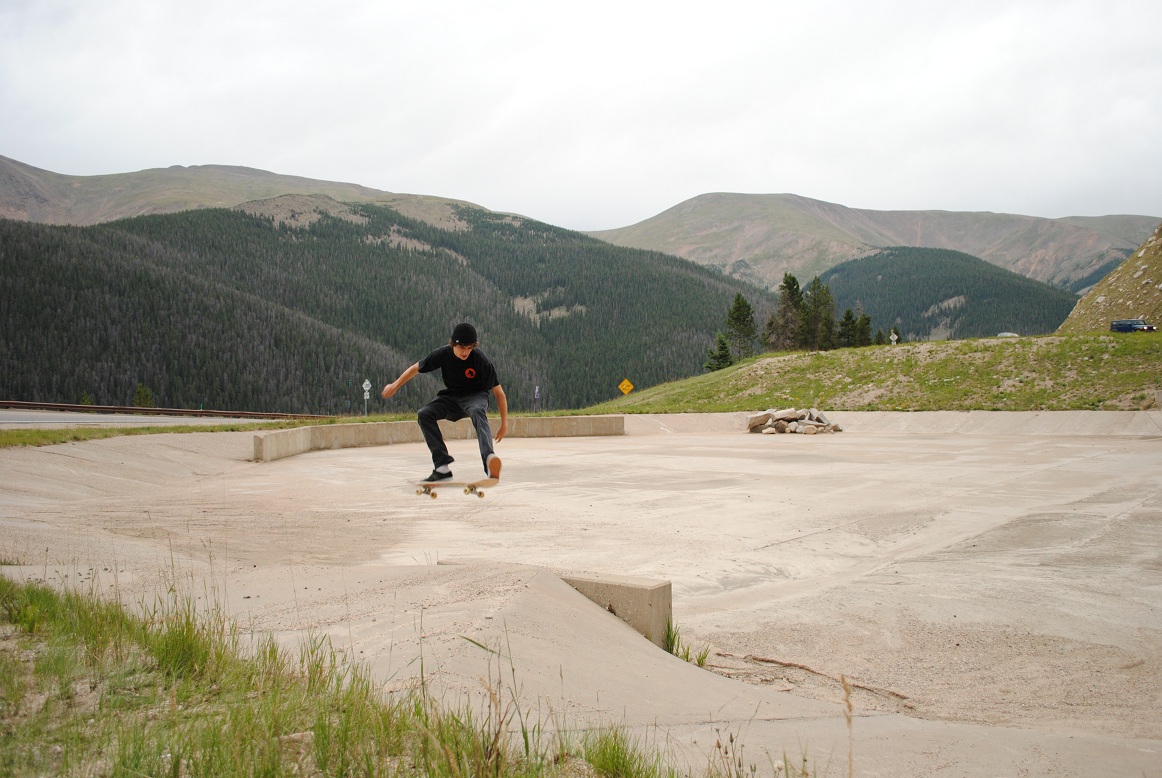 (I didn't get any good photos cause I started filming once Jack got serious. Ha)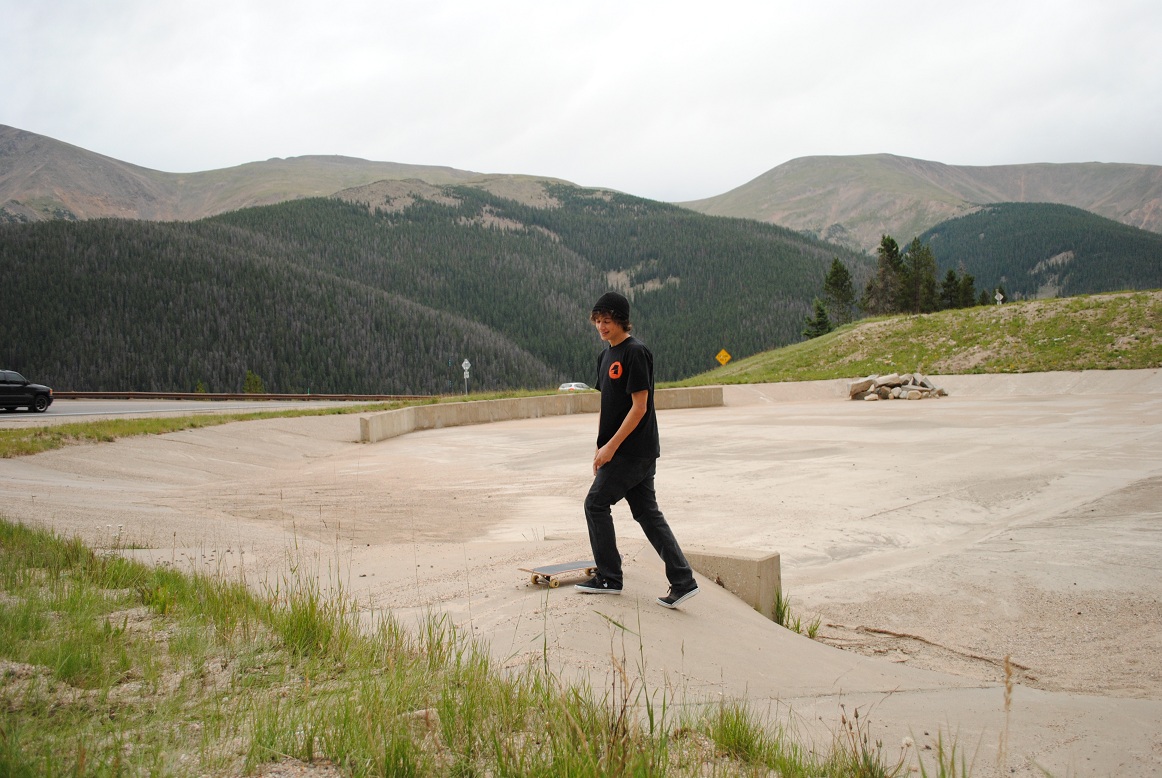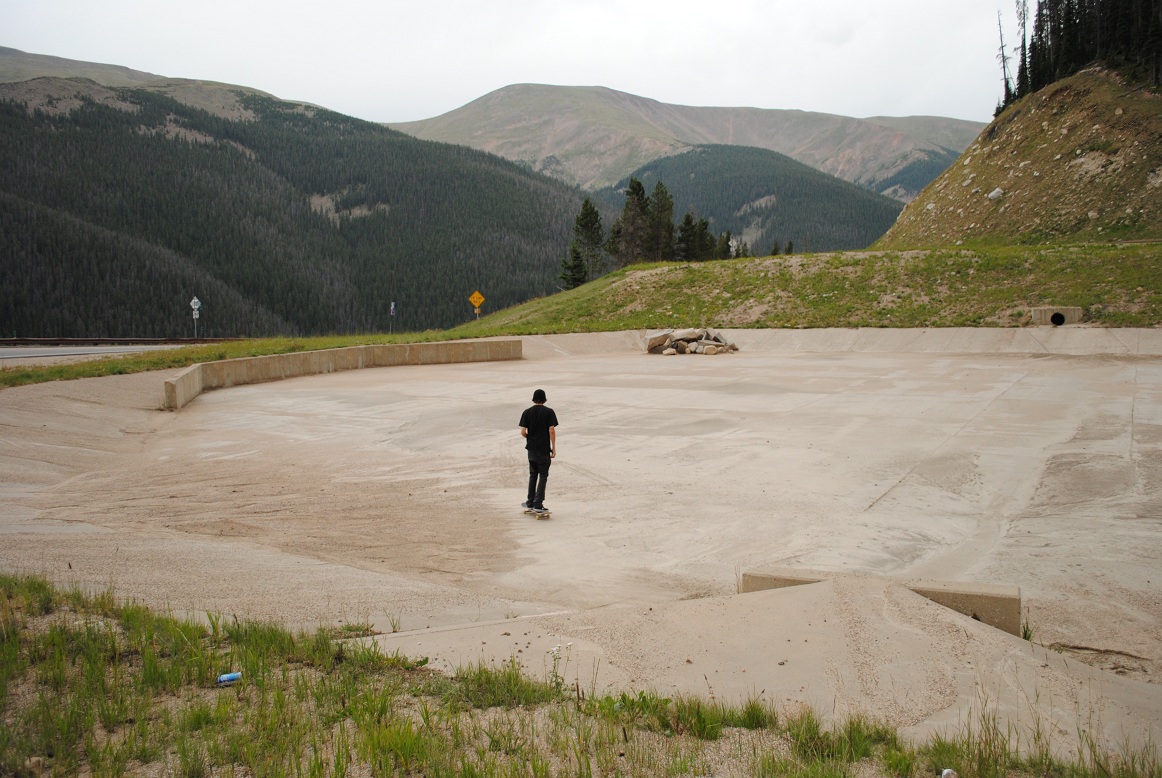 At that point it started to rain a little so it was time to book it down to Winter Park and get set up. We found a perfect little spot right by a little creek and claimed it immediately. Once the tent was up, we realized how beautiful the sunset was… warranting a mini photo session…
Then we took a quick trip into to town to eat some dinner at a Mexican restaurant and check out a few potential street spots for another trip.
Jack as a tourist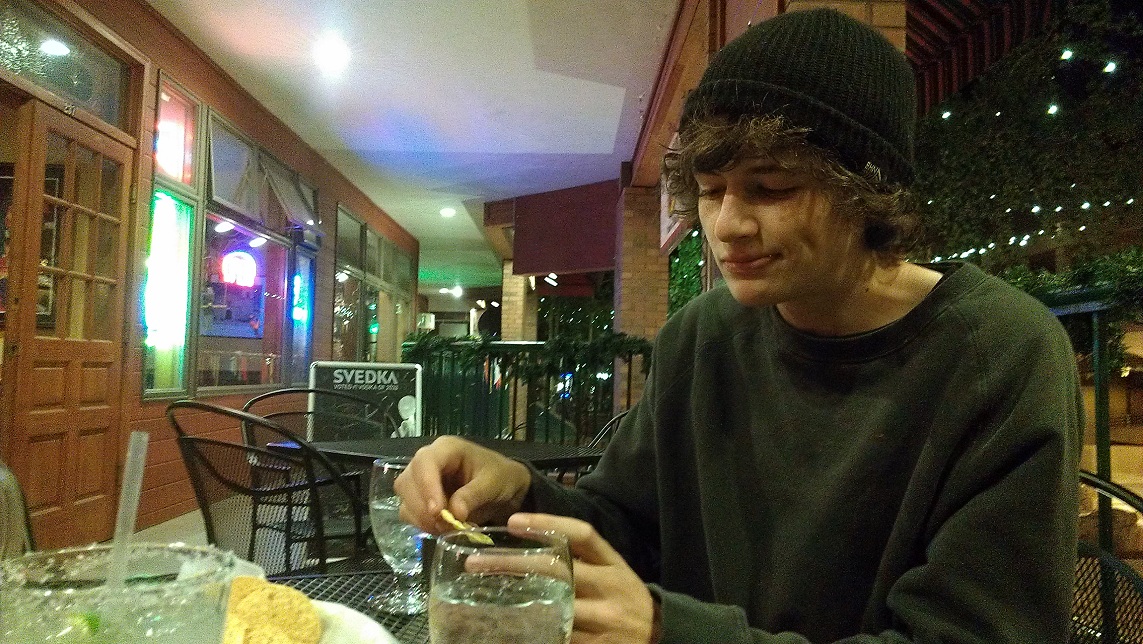 Then it was back to our camp site for "tent time" (it had been raining and the fire ban was still in effect so it wasn't a campfire type night). We just drank beers, played cards and listened to music until it was time to crash.
I took some absolutely terrible, mostly completely out of photos on my cell phone in the tent..
Saturday morning we chilled for a bit and had a breakfast beer by the creek. We were just so stoked to be up in the mountains away feeling pretty awesome about our little creek spot…
And then we eventually made our way into town to eat at the best breakfast place ever.
The waitstaff was a little stressed and overwhelmed though, and we later found out that the Winter Park Music Fest was going on that day. We still managed to enjoy our breakfast/lunch sandwiches and coffee while being slightly entertained/weirded out by the people at the tables around us. One table had a special looking girl dressed in the strangest colorful outfit picking out baby names, while the crew at the table on the other side of us were a bunch of snotty assholes with slightly unrecognizable accents. When the waitress asked them how they were doing, one guy responded "Hungover and thirsty." And not in a funny, joking way. Real nice. Ha.
When we finally made our way to the Winter Park skate park we realized that the Winter Park Music Fest was literally at the park. It was SO hectic. Crappy classic rock cover bands were rocking out with lots of RDAs and a million little kids all over the park. It was a perfect recipe for a complete skate park meltdown, but Jack and I ended up having such a blast. We took turns filming each other getting tricks, and I admit I'm really stoked on the two tricks I successfully filmed… and the other one I tried forever without a real ride away.
Once we finally finished up at the park, we started heading north and scoping spots along the way. We were heading up towards the hot springs, but stopping, creeping and lurking in most every town we encountered on the way. We checked out these spots because of random turn I took so that I wouldn't have a cop right behind me while driving through north on 40…
We also pulled over in one town and while spot lurking we found a backyard with a horse shoe pit. We were all set to take a pit stop and play some horse shoes in a random person's backyard until we discovered they were smart enough to avoid situations with people just as intruding as us by keeping their horse shoes elsewhere. Oh well. While leaving I spotted these signs: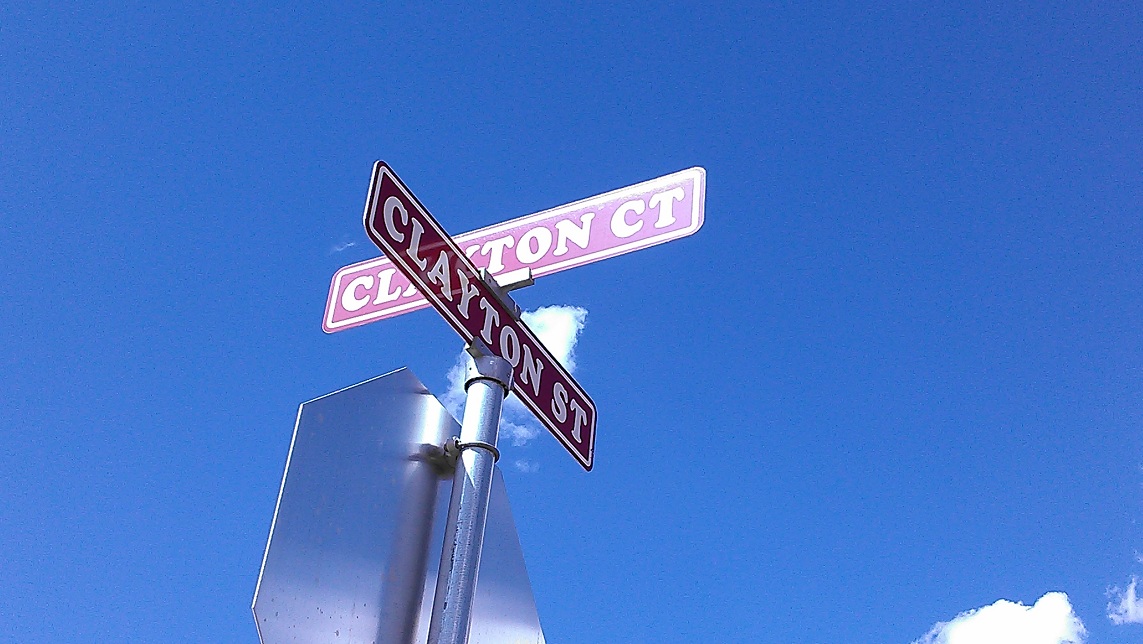 (Clayton is a family name – my mom's maiden name, on of my brother's first name, and my middle name. So yea!)
One town had an adorable "snap-together" type skate park but we instead went to the little kicker-type spot across the street: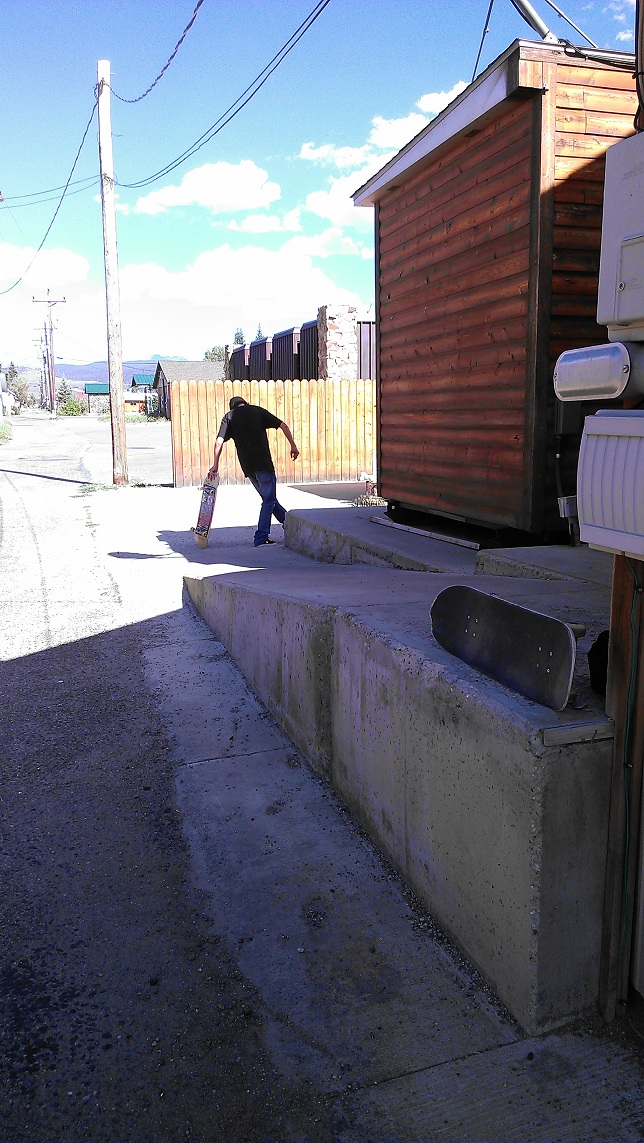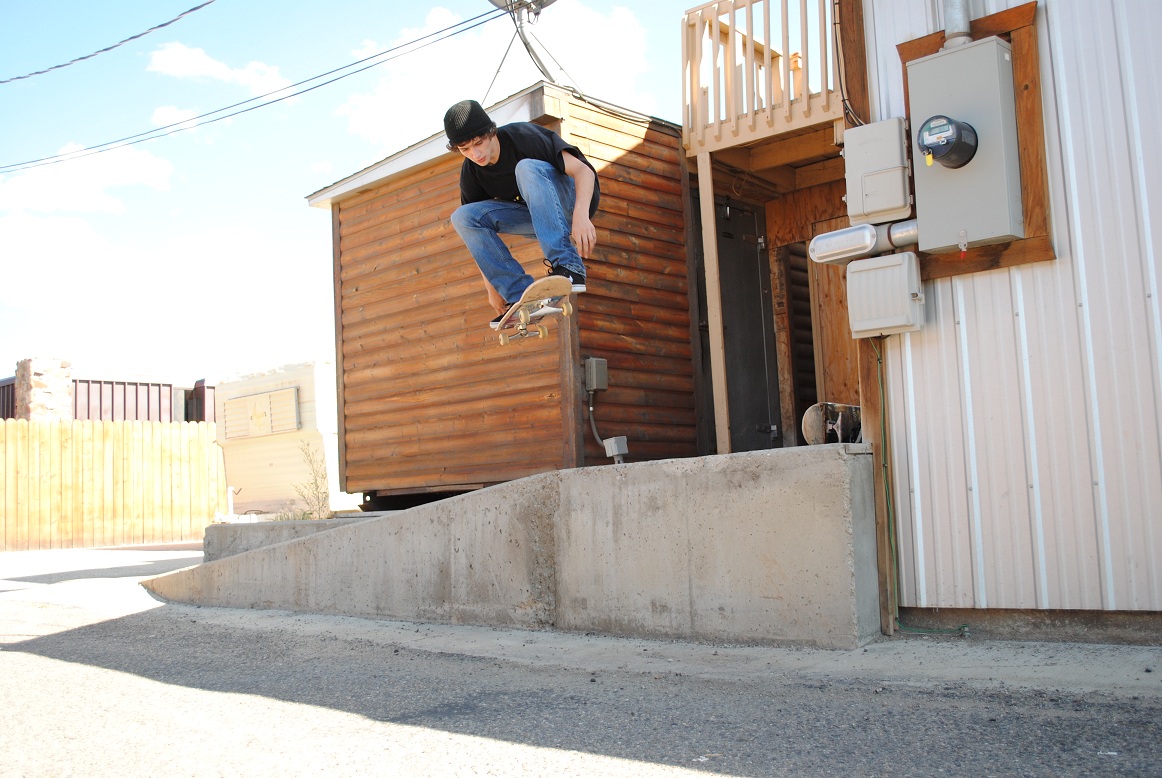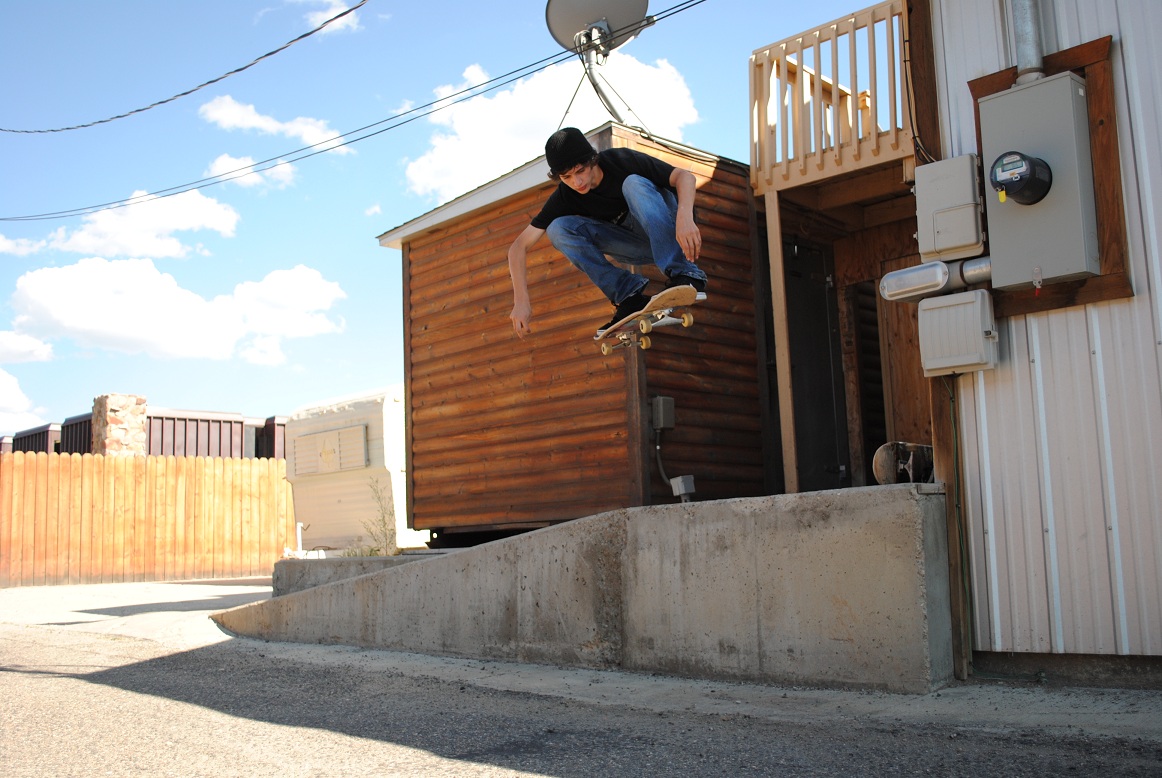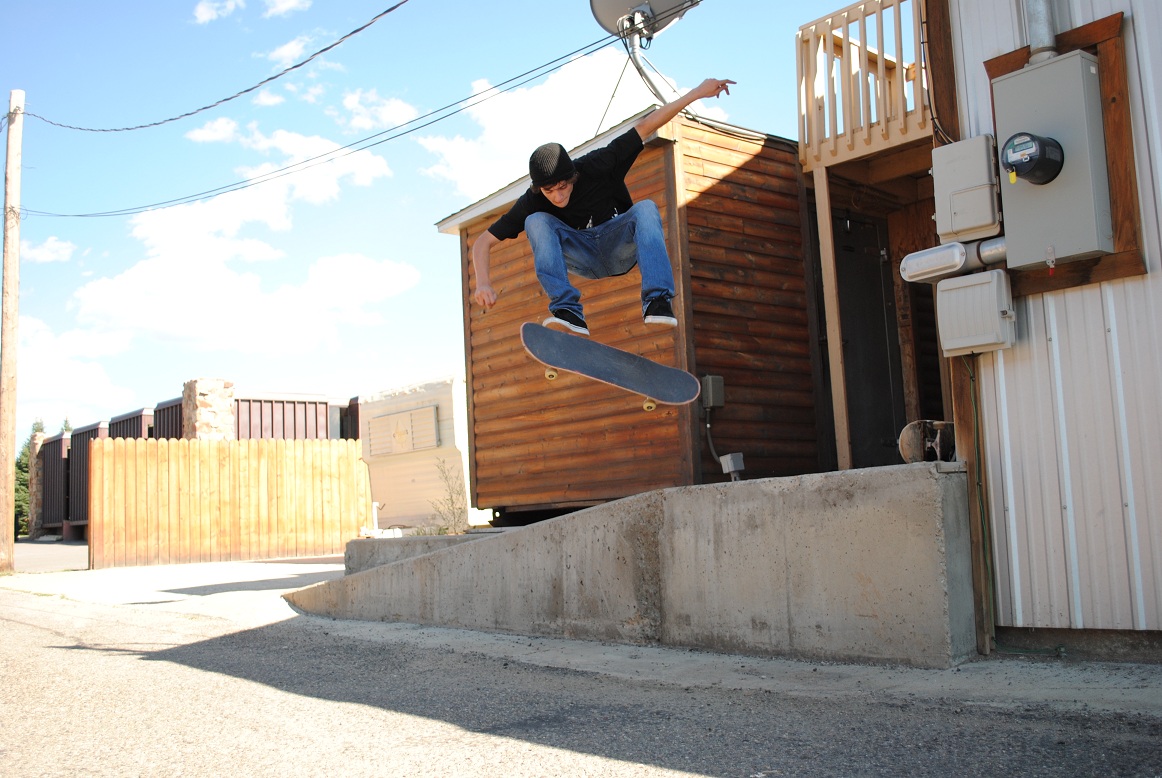 When I took the above tre flip photo I remember thinking it was a good photo – now seeing it on a computer I realize that really wasn't a great angle. Ahh well. After this shot I put down my camera and picked up Jack's to start doing a little filming. Fun, fun!
And finally, this is how the session ended…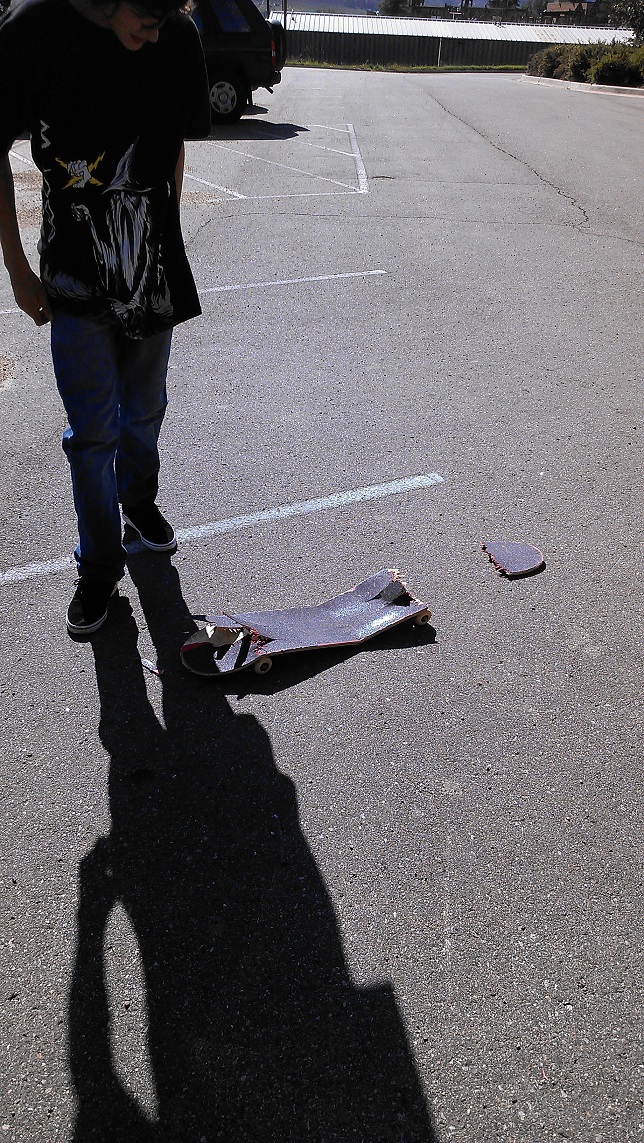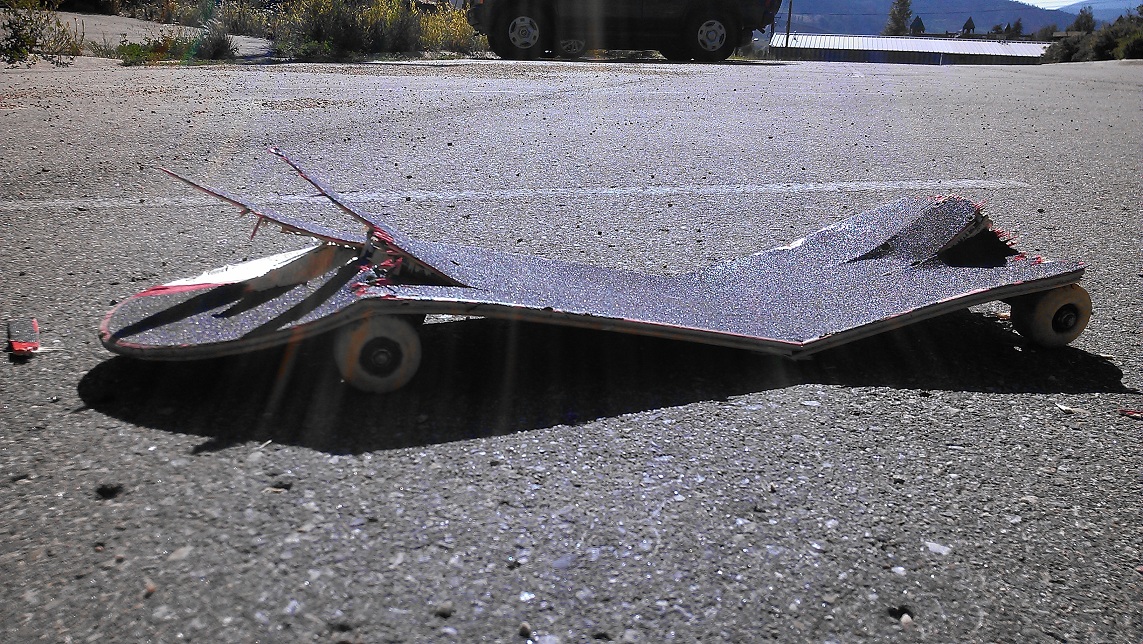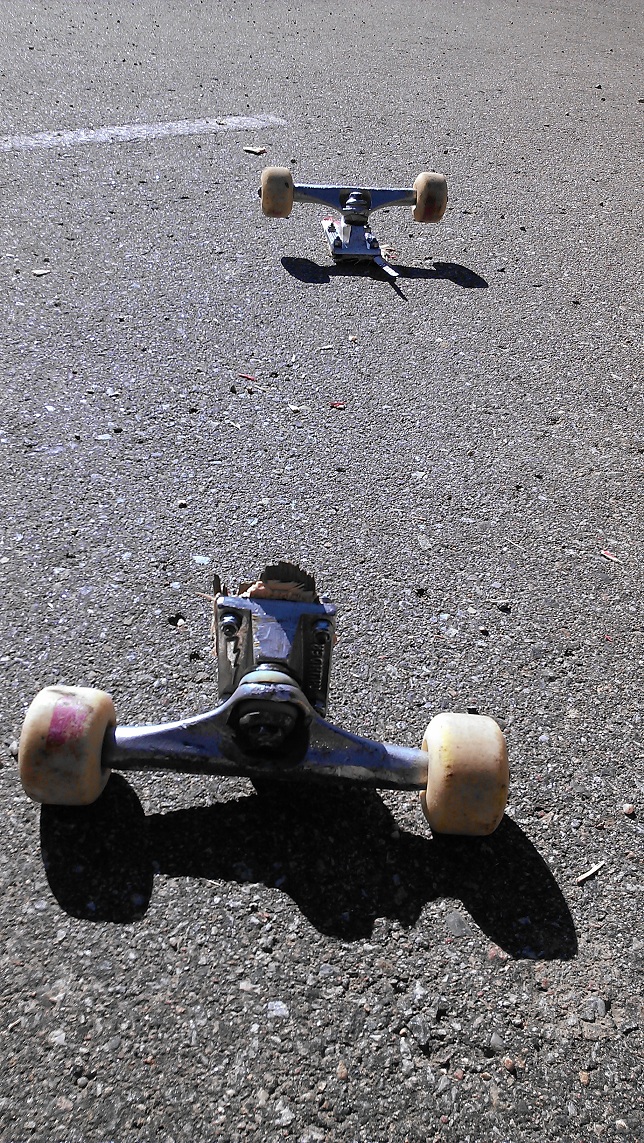 Luckily Jack had left his last board (which was in surprisingly good shape) in the trunk of my car a little while back, so he just set that up and we were good to keep skating on our mountain adventure.
Once we finally made it to the hot springs, after dropping into an adorable thrift store so Jack could buy a $2 bathing suit, we decided it looked way too snotty family resort-ish atmosphere. So we came to the conclusion that the adventure up there was cool enough and so we headed back down to Winter Park. We managed to arrive just as the music fest was wrapping up – in fact, right when Bret Michaels had finished his closing act. Despite the fact that we were thoroughly devastated that we missed such a legend, we were stoked to be in line at the local sandwich shop with some real-life Bret Michaels groupies that were gushing over their amazing experience with him. Ha! I still can't believe neither of us got photos of these women. Such a disappointment, second only to missing Bret himself. Hahahah.
We took the sandwiches and a case of beer back to the camp site, brought the chairs down to the creek and chilled by the water.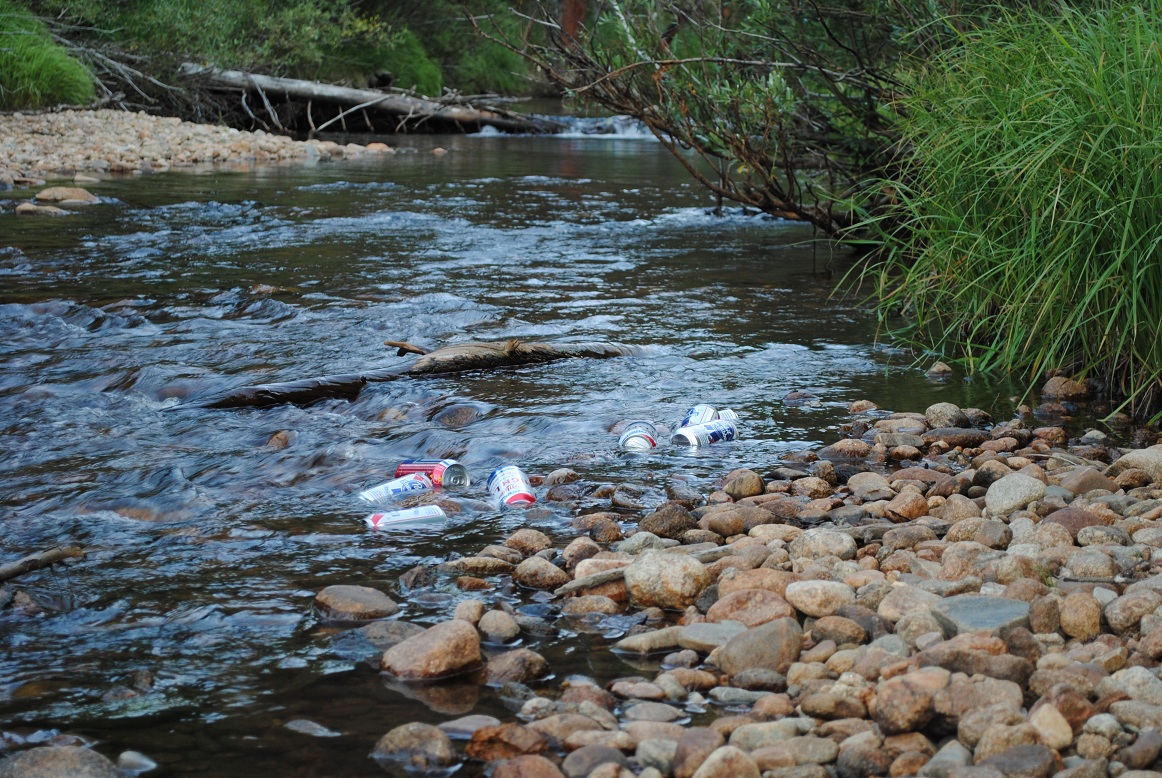 After the sun set the sky was full of stars – a perfect night for just hanging outside. And Jack saw a shooting star! I'm a little jealous that I missed it, but stoked that he saw one. Another awesome night far away from the suffocating heat of Boulder… just cold mountain air, the sound of the creek, and drinking beers. I love camping.
Sunday morning we woke up early, packed all of our shit and set out on our way south and then west to Edwards. We stopped for just a moment at Berthound Pass:
After the quick stop we battled the traffic on 70 going west and made it to Edwards park: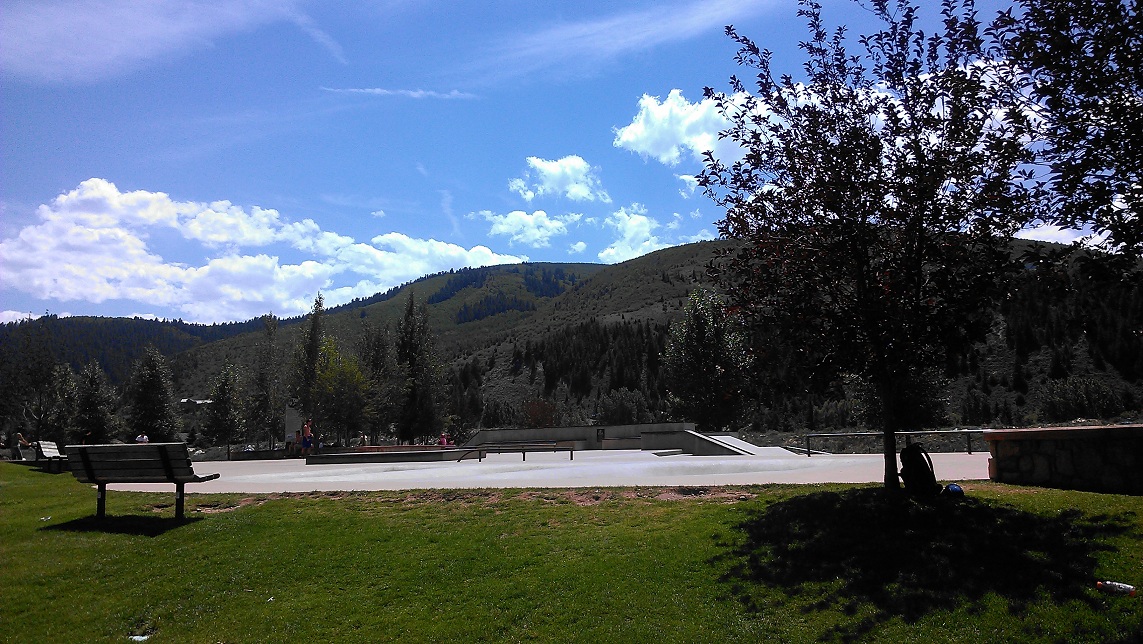 The park there is awesome, but so hot and blinding in the sun! Jack and I stuck to skating the step up pretty much the whole time… besides Jack doing some other cool stuff. I kept getting super frustrated (sorry Jack) but managed to get the tricks I promised – pop shuv, kickflip, front shuv, and heelflip – so it was an ultimate success. We were both hot and tired so we made a trip down to the river/creek right by the park to cool off and drink a couple beers.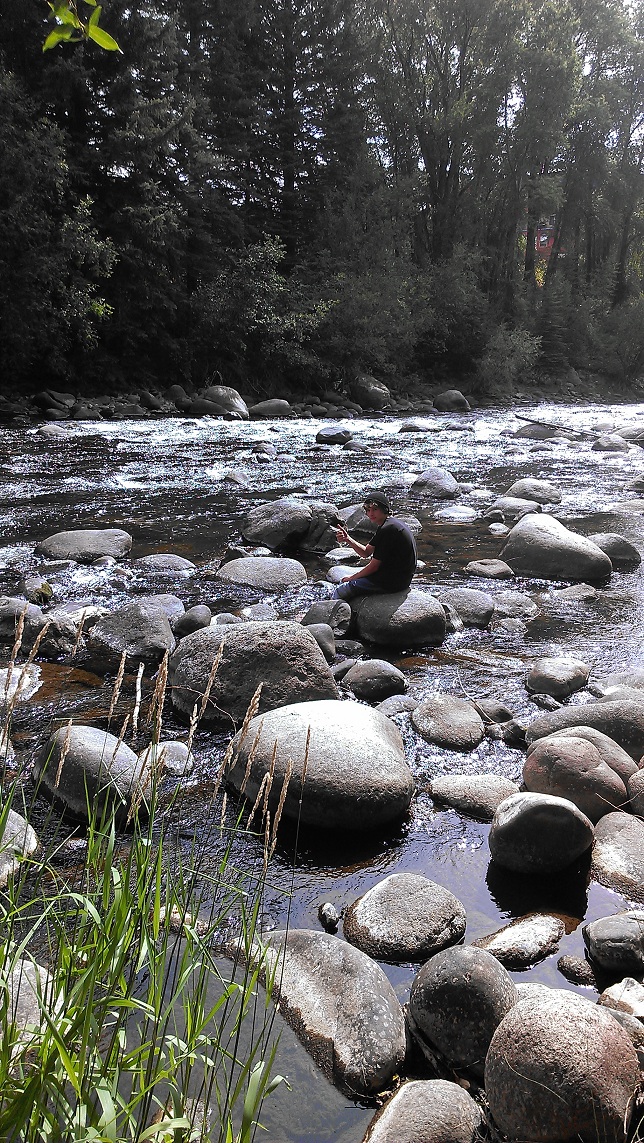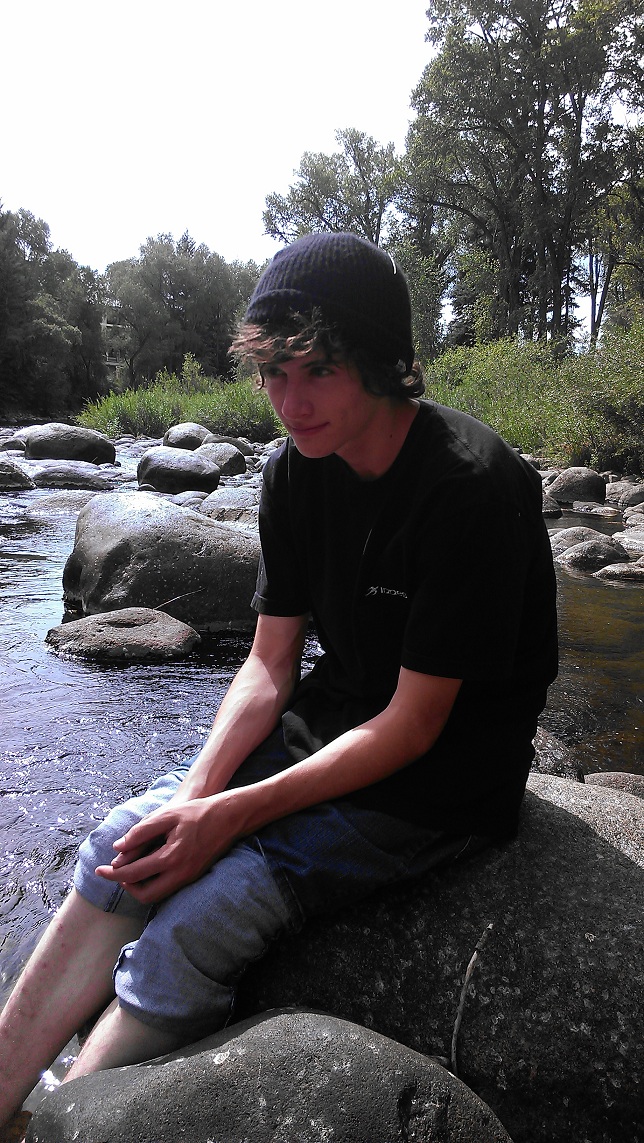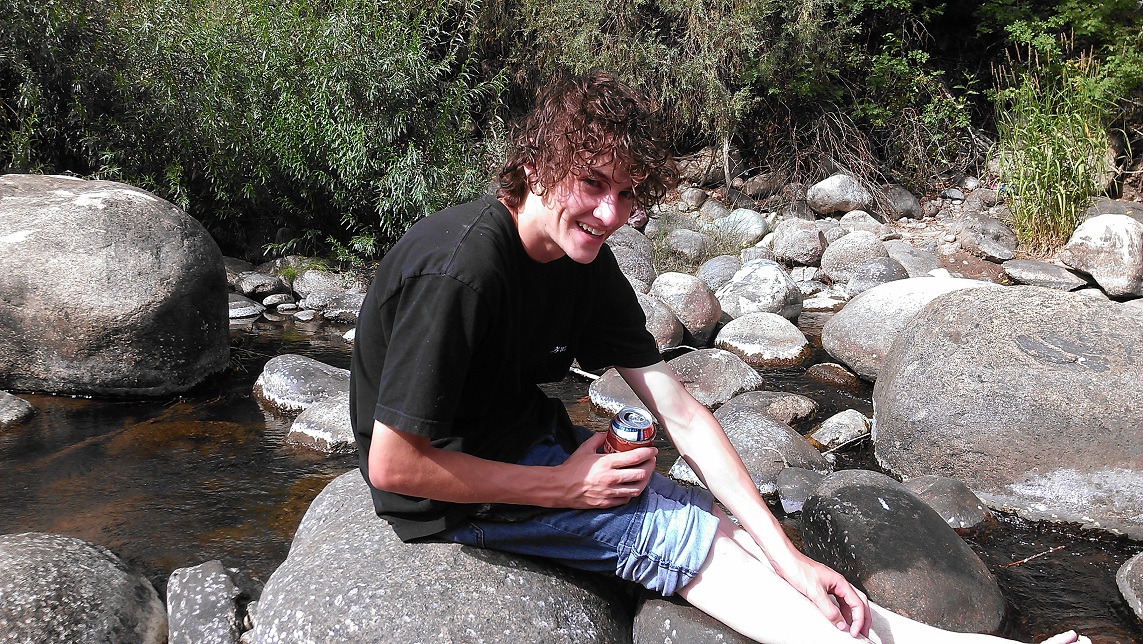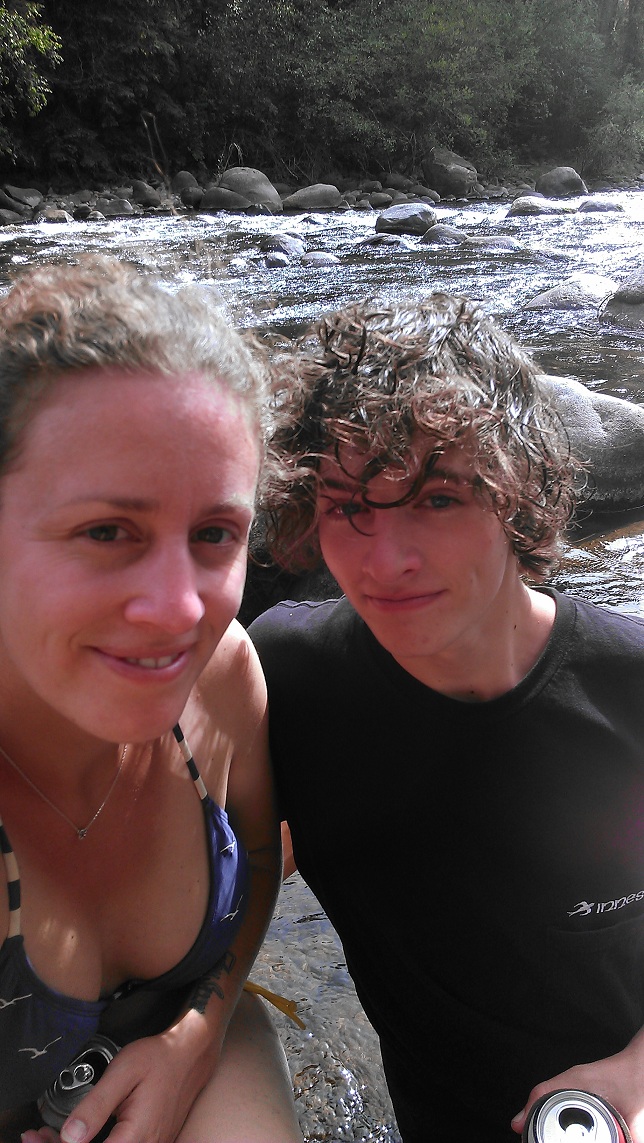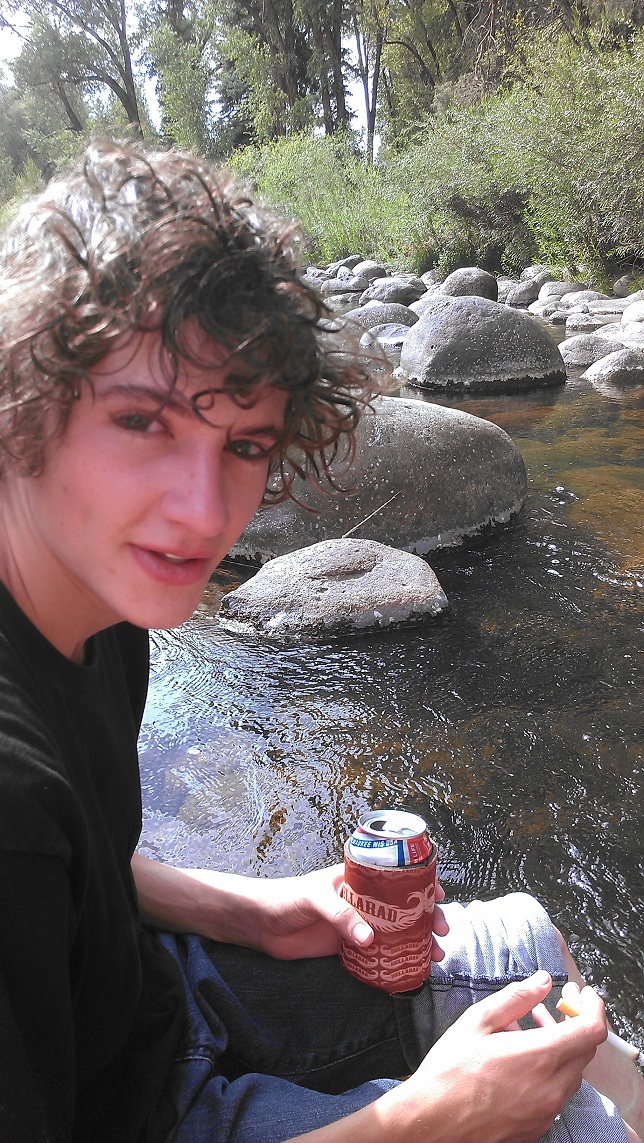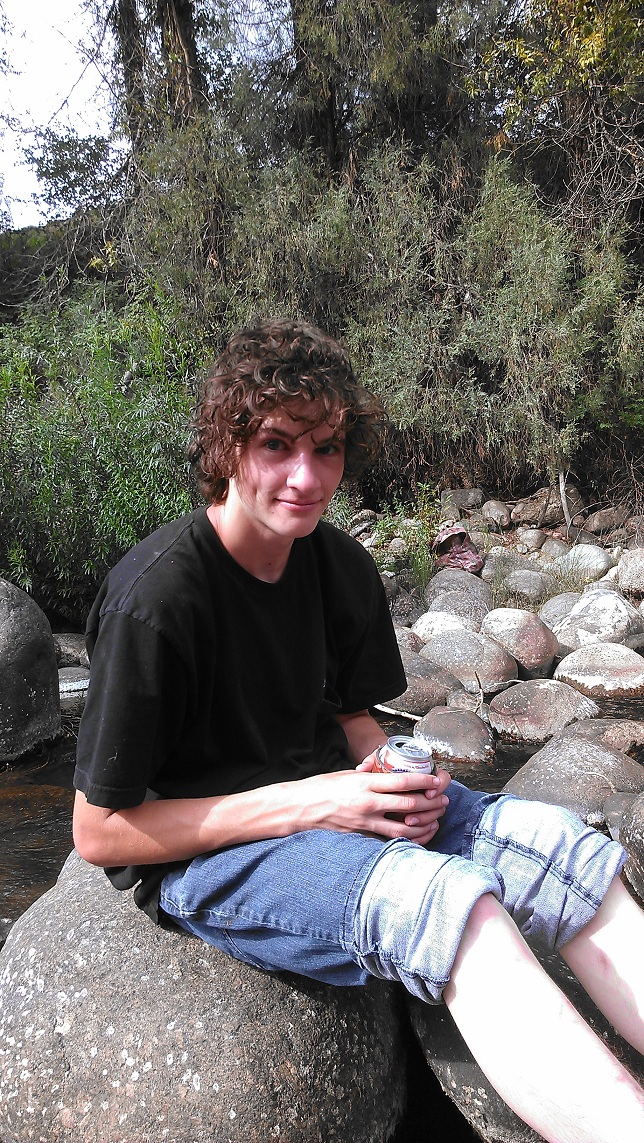 Okay so there might be a lot of photos of Jack just chillin in the creek, but here's a couple more cause I was playing around with the different filters on my cell phone camera…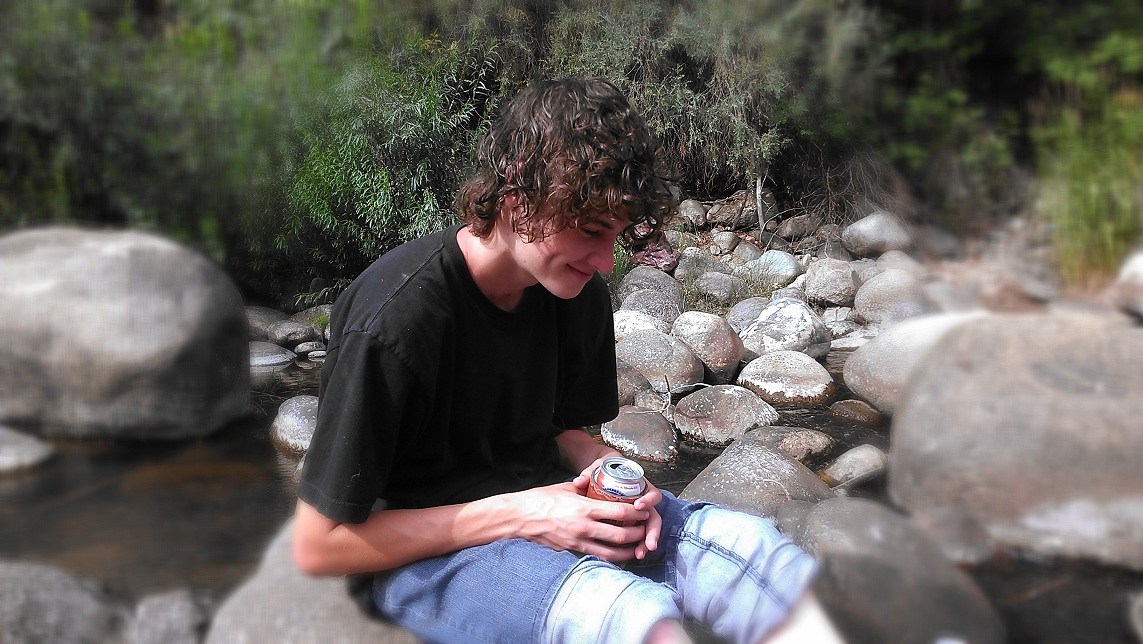 (depth of field filter)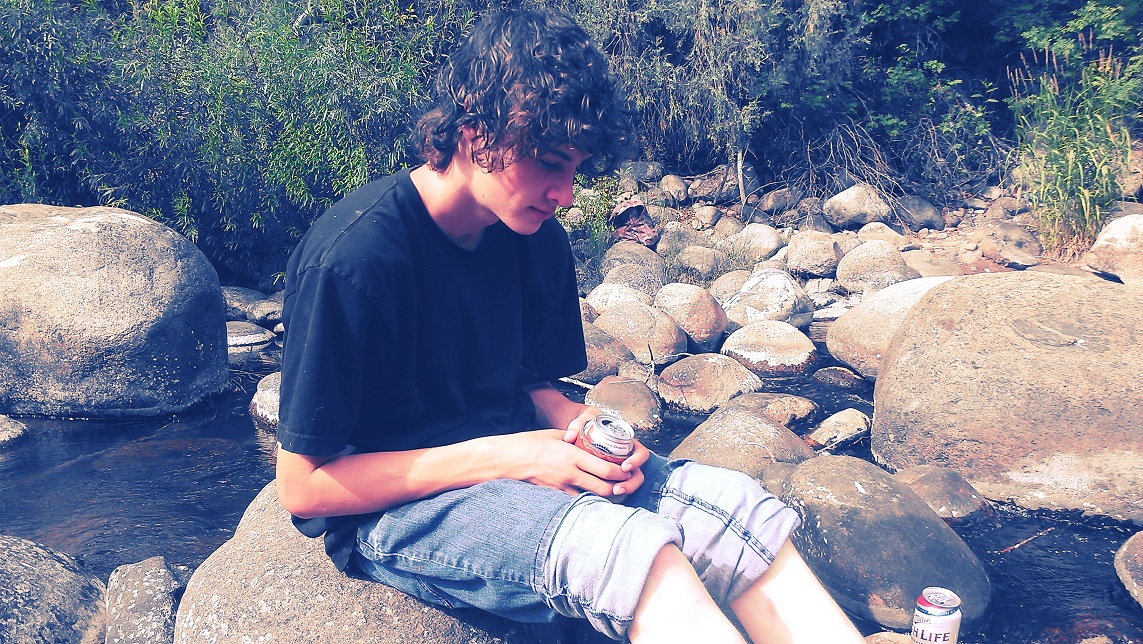 (country filter)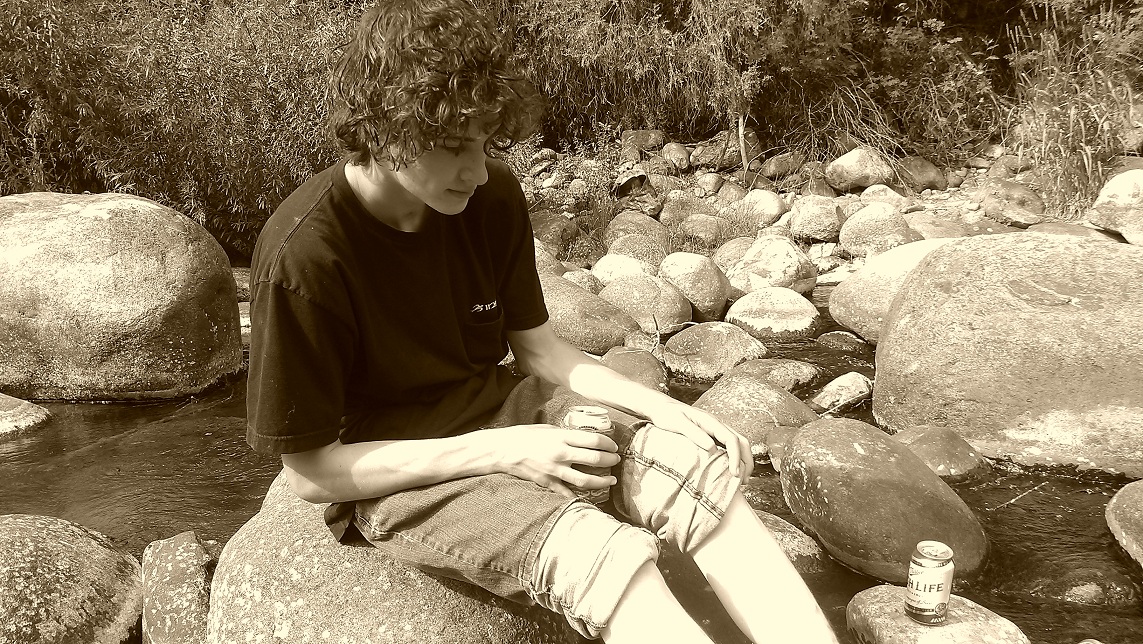 (either the sepia filter or monochrome filter – can't remember which)
Our next mission was to Leadville – searching for the full pipe. We ended up being unsuccessfully in that particular mission and ultimately basically running out of time to continue looking… BUT we still had a fucking epic adventure on the drive to and from Leadville. ColoRADo is so amazingly beautiful and there was plenty of cool stuff to check out. And with a little more guidance we'll find that full pipe another day!
Here's some pics from the drive to Leadville…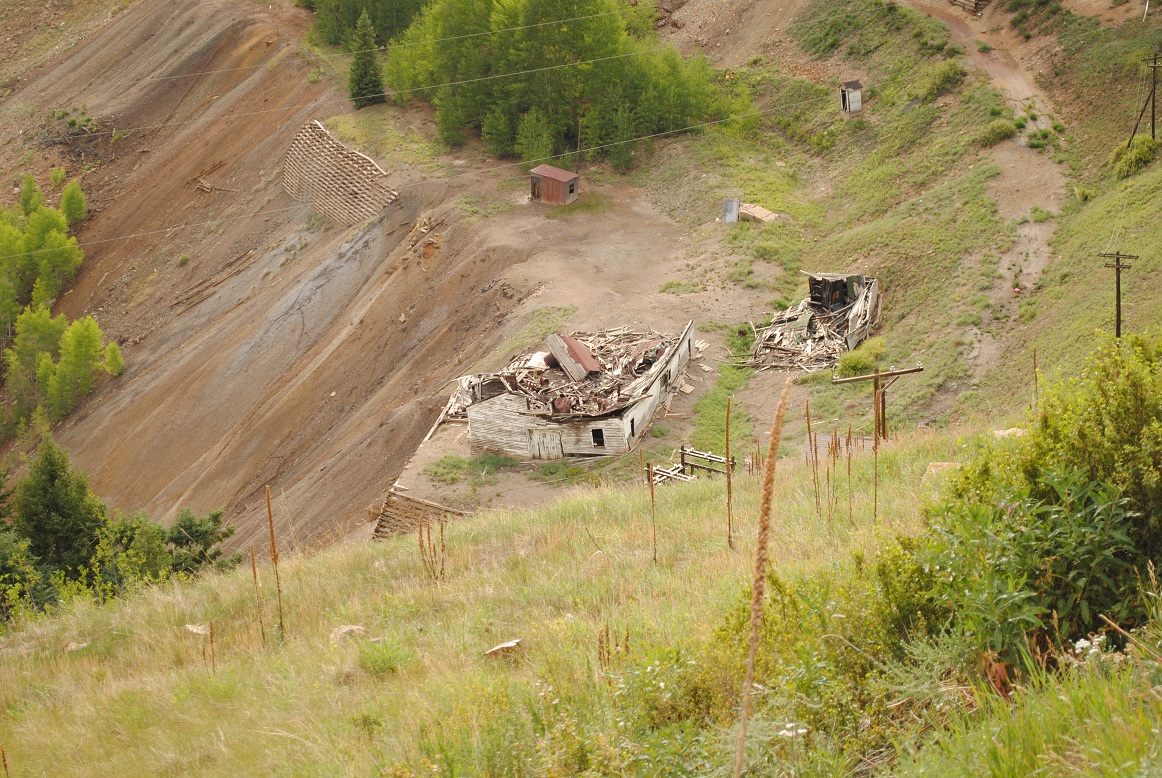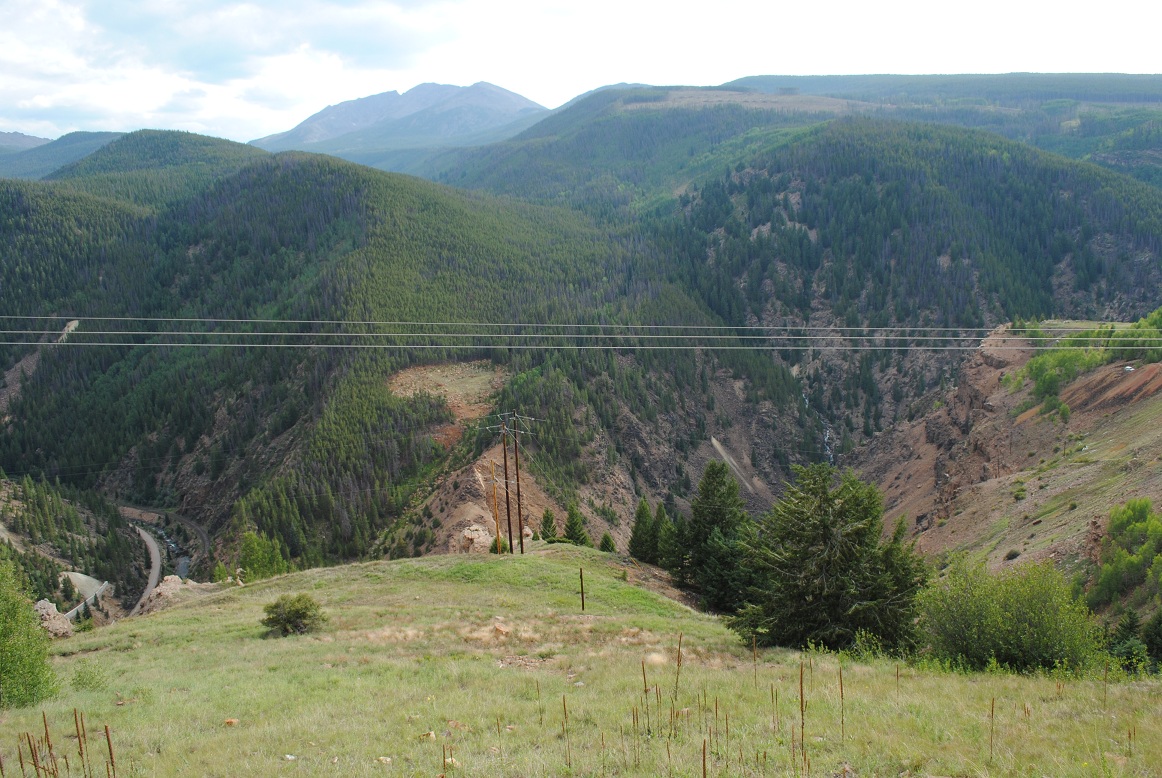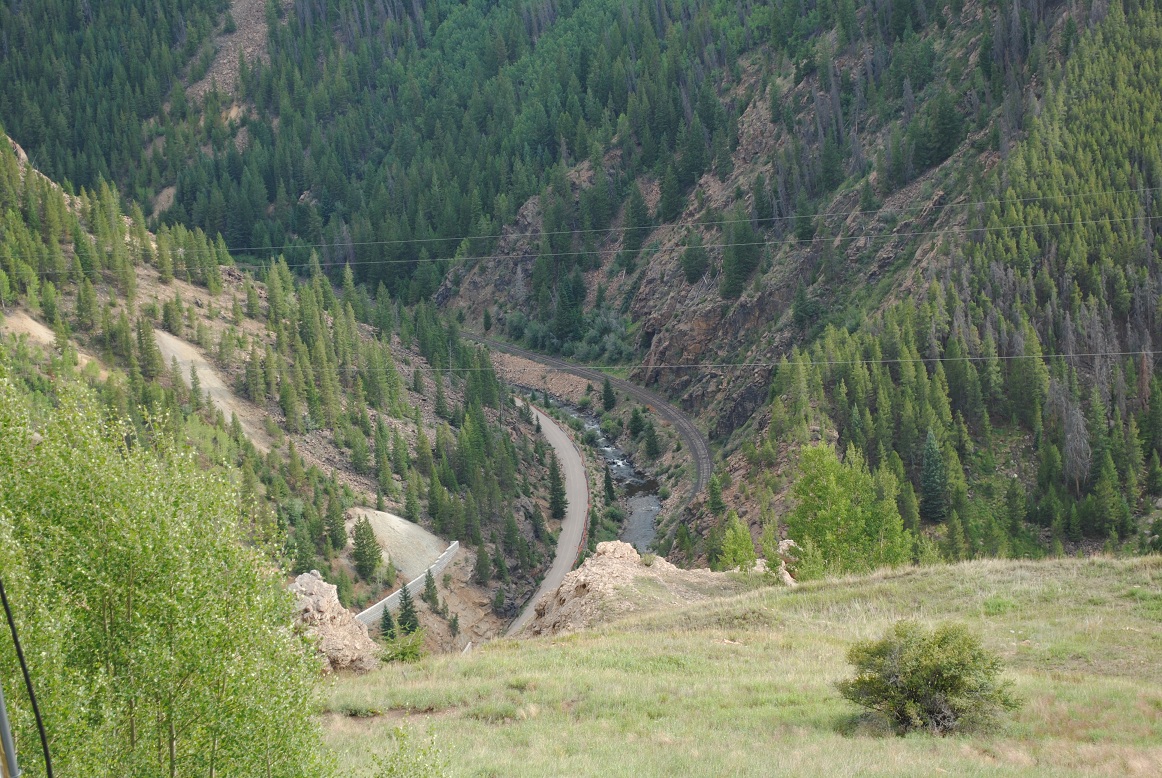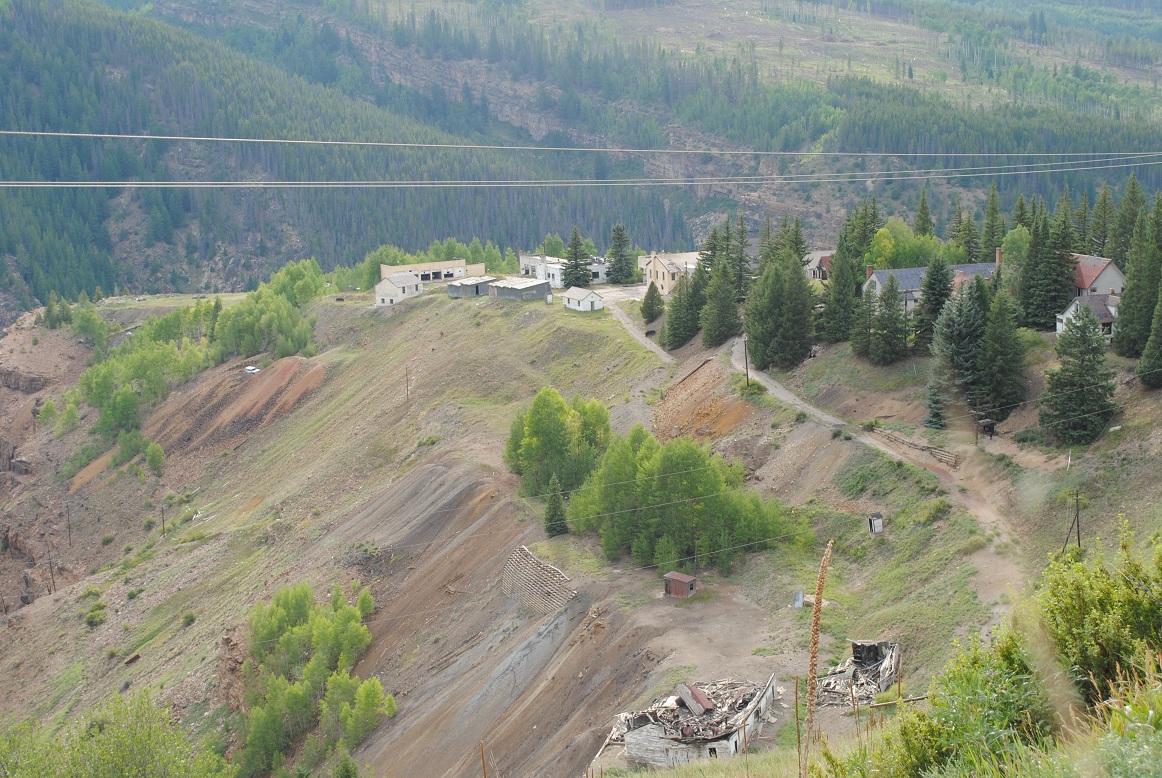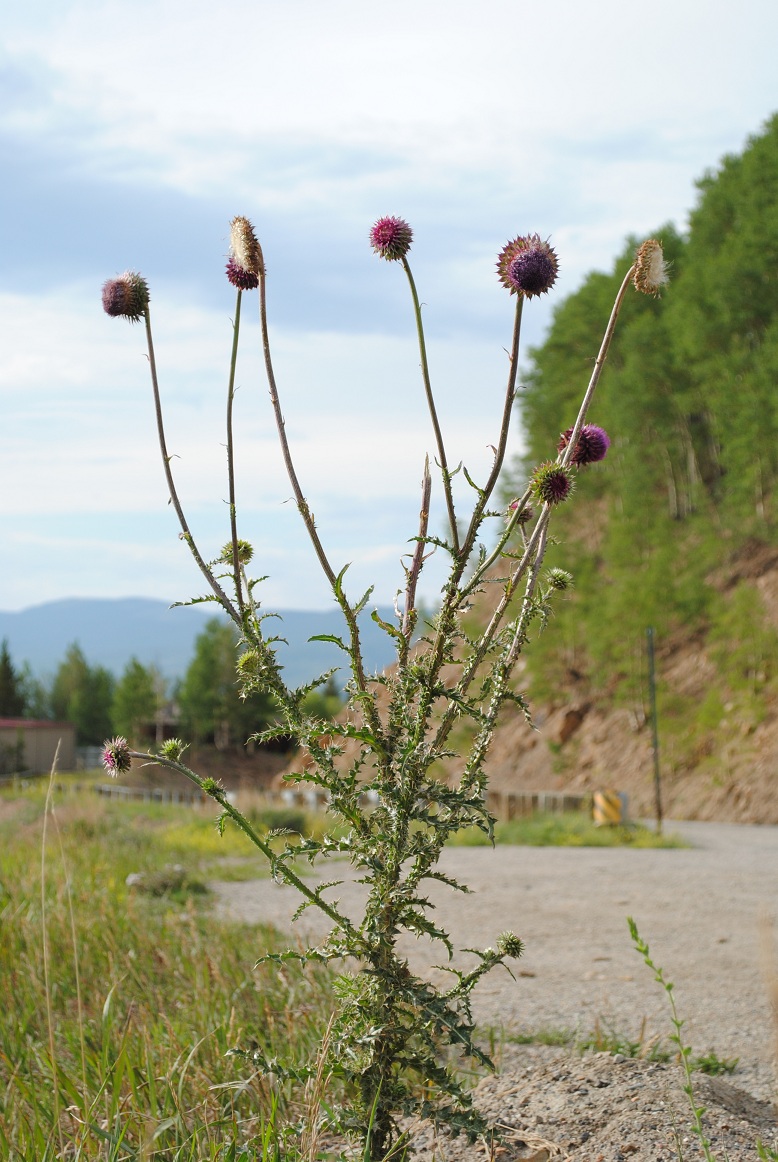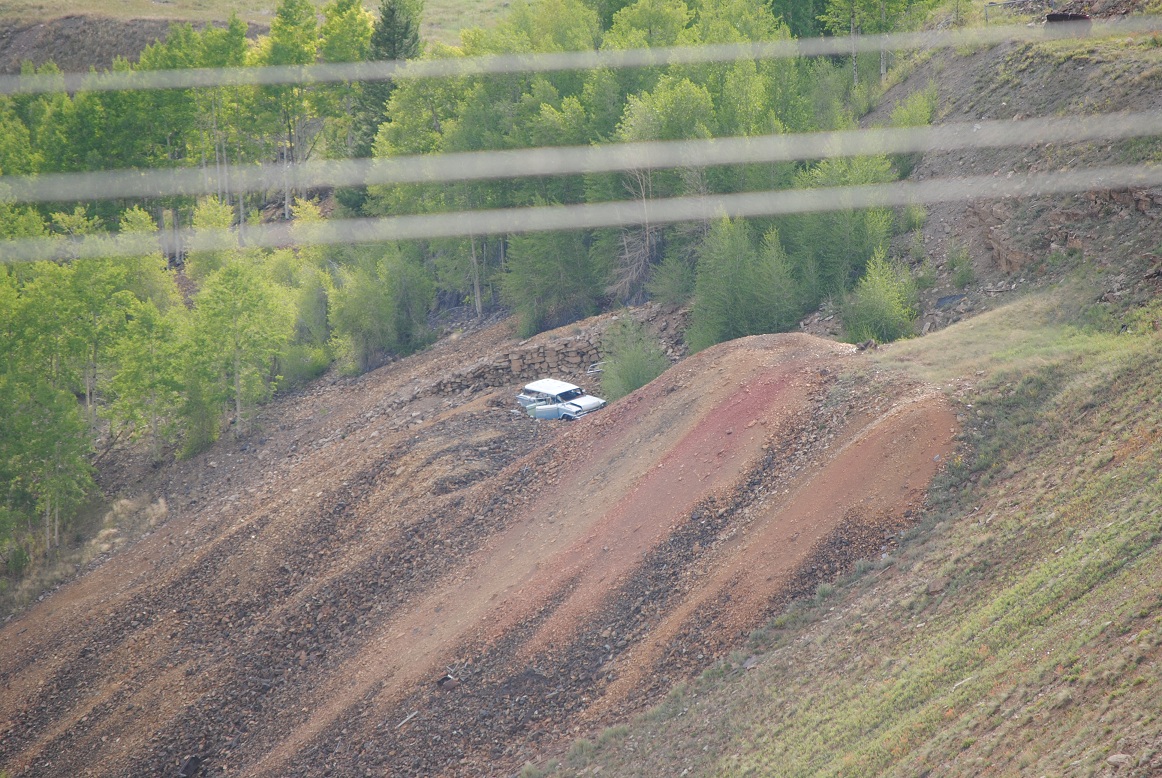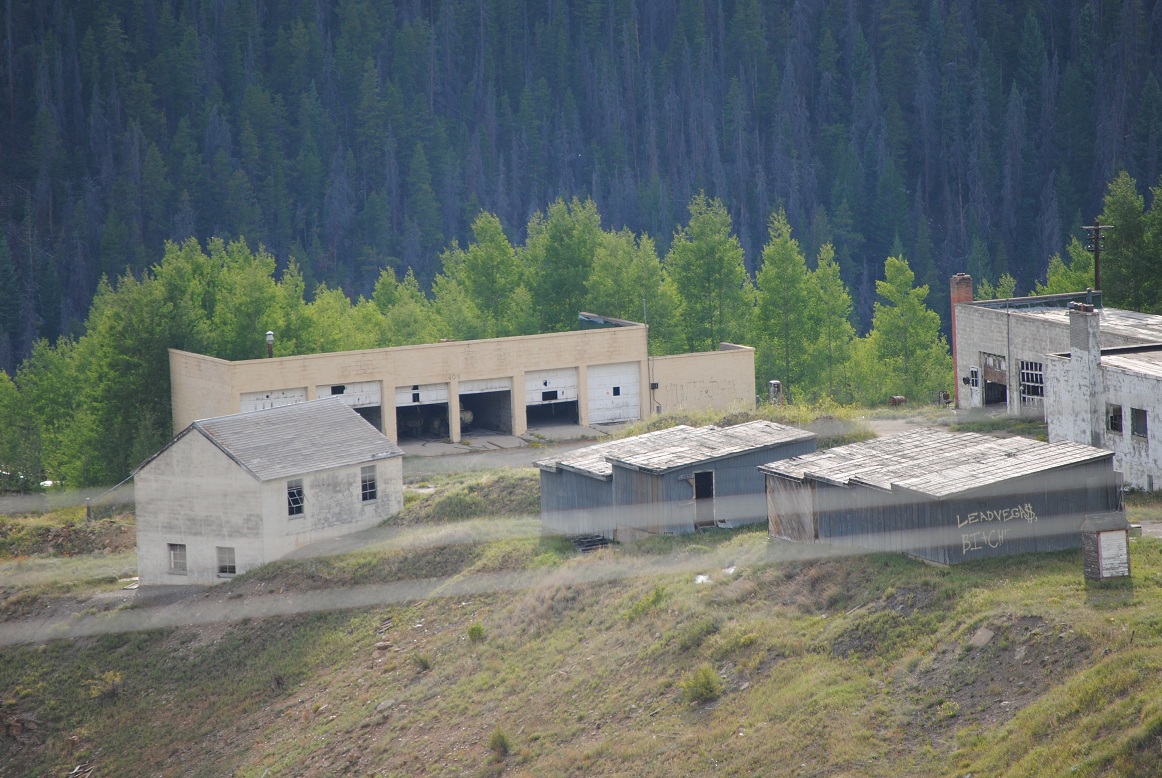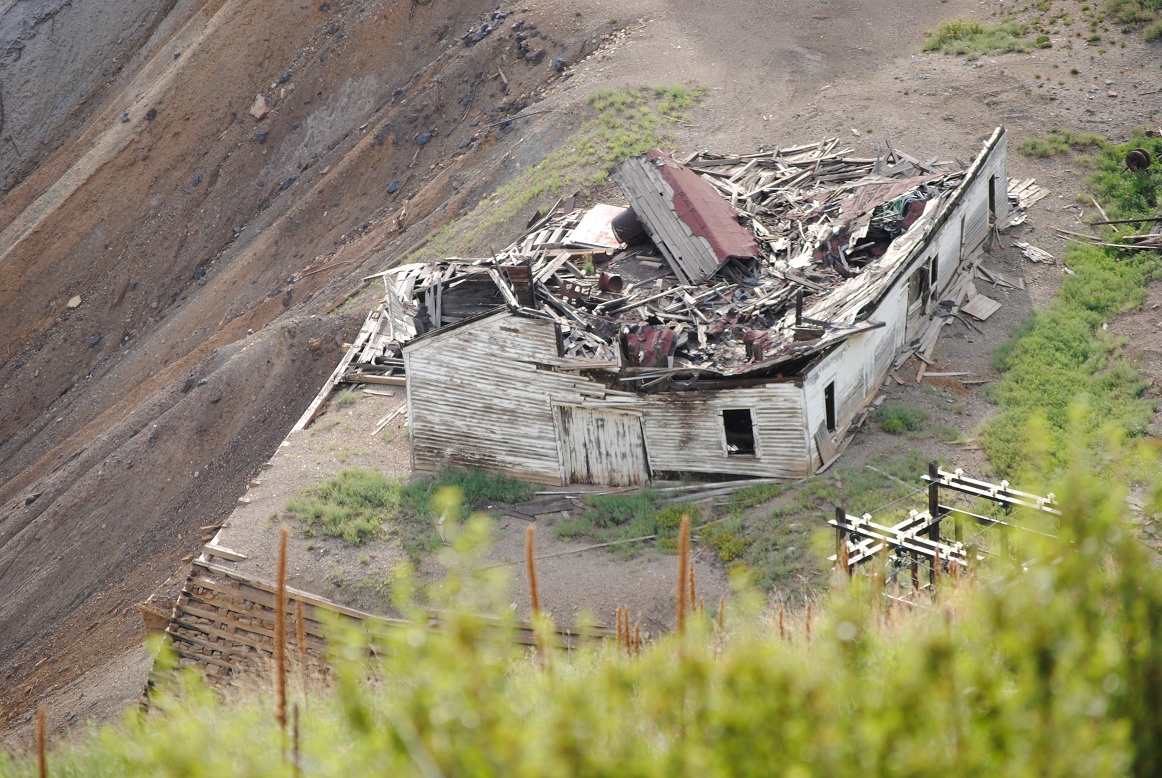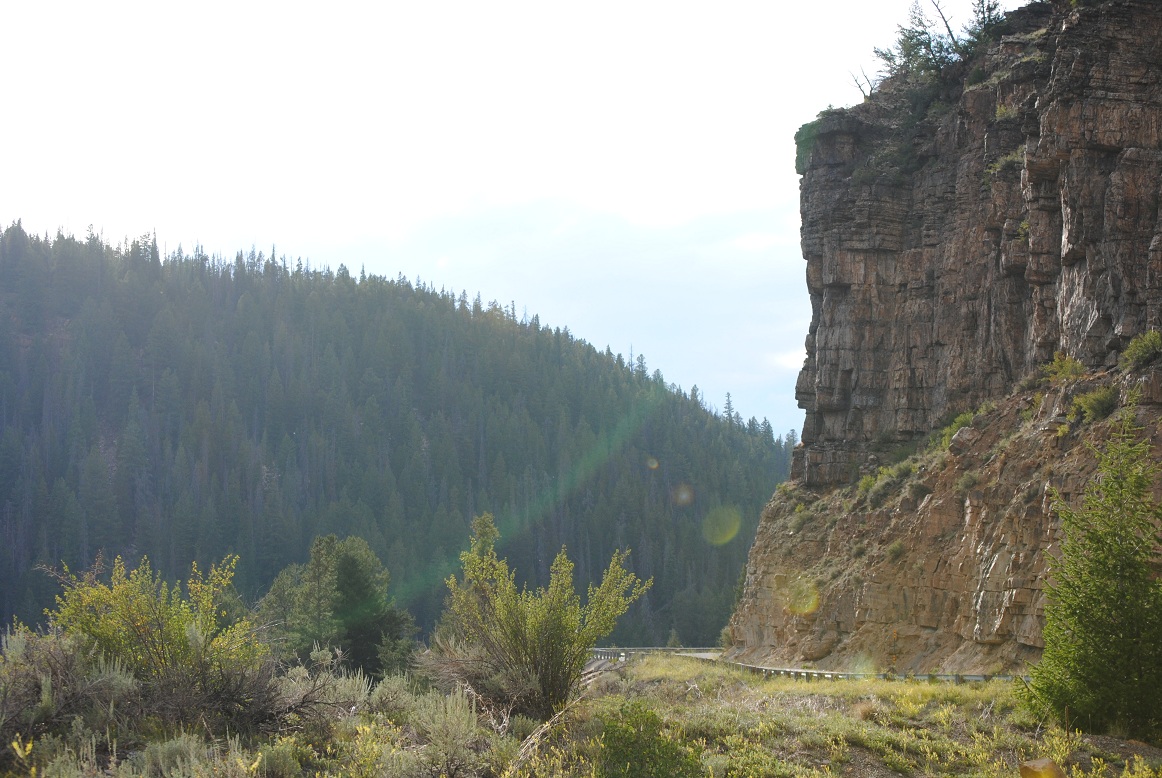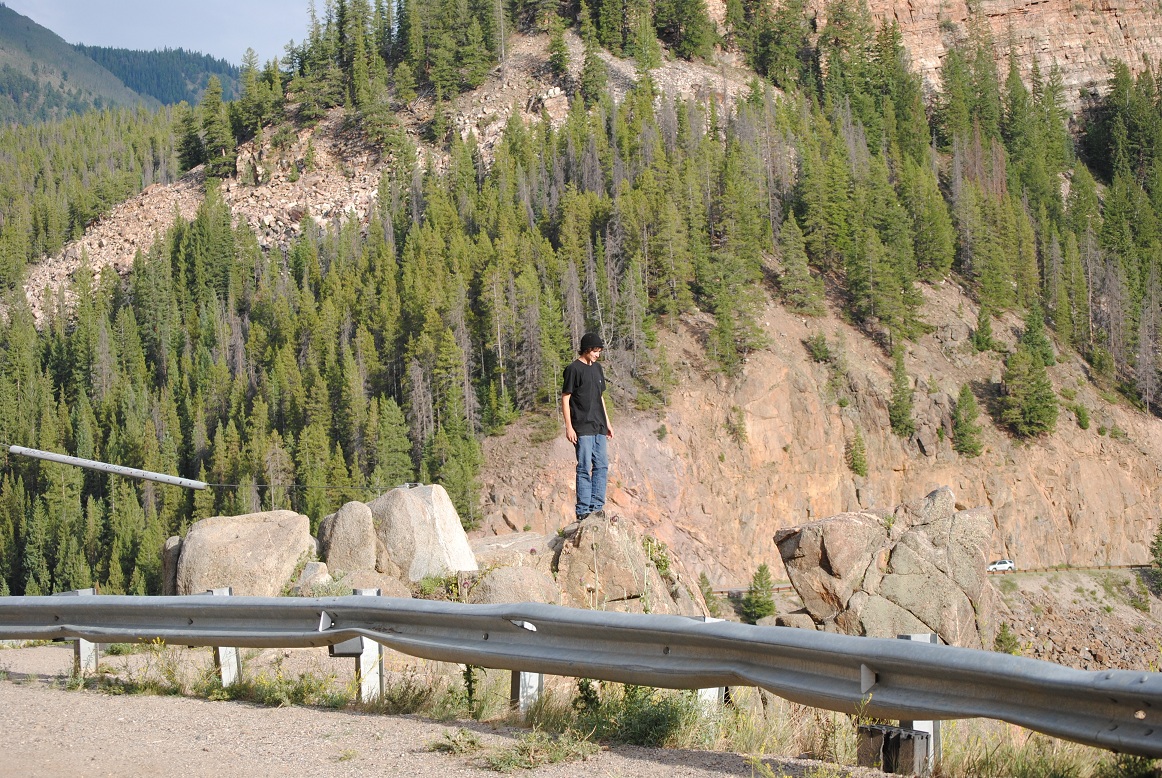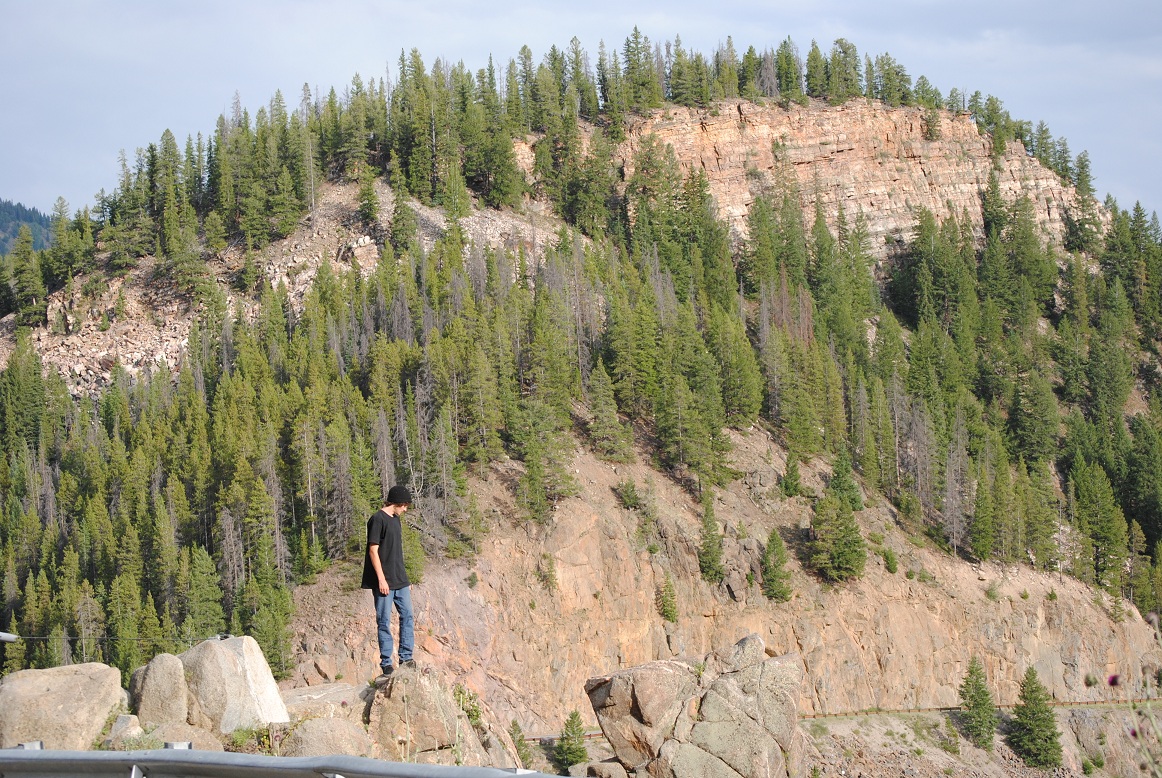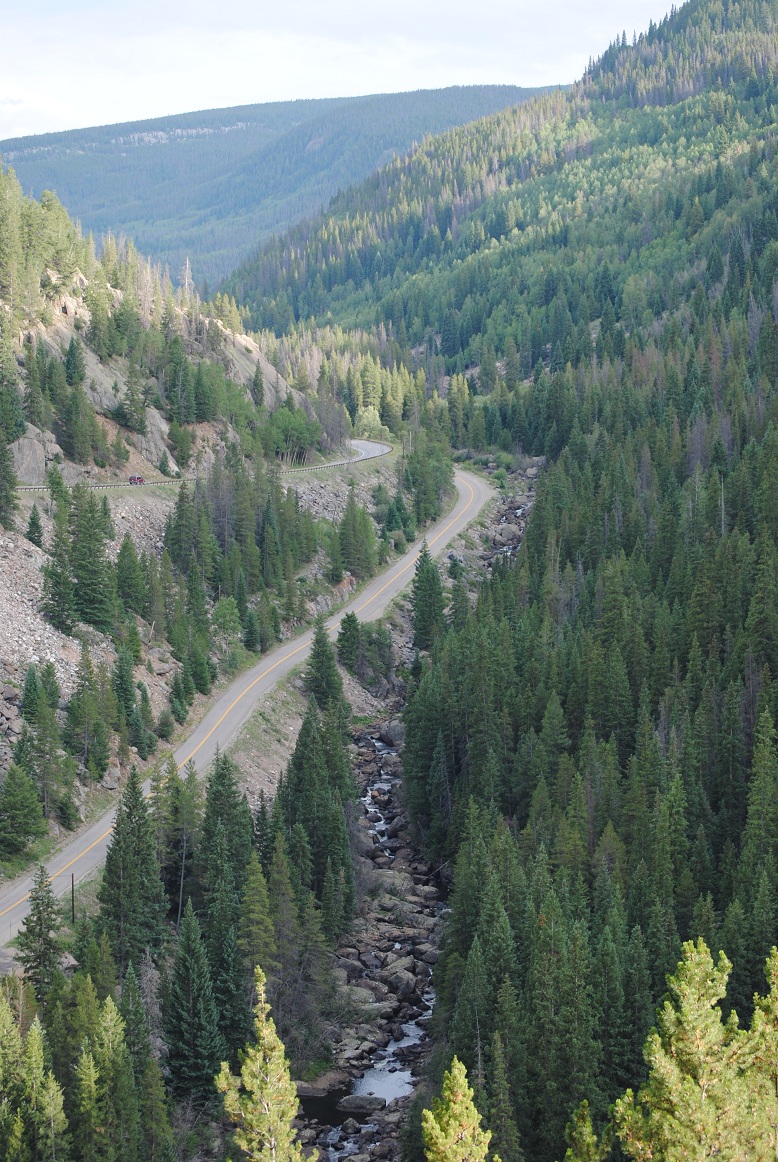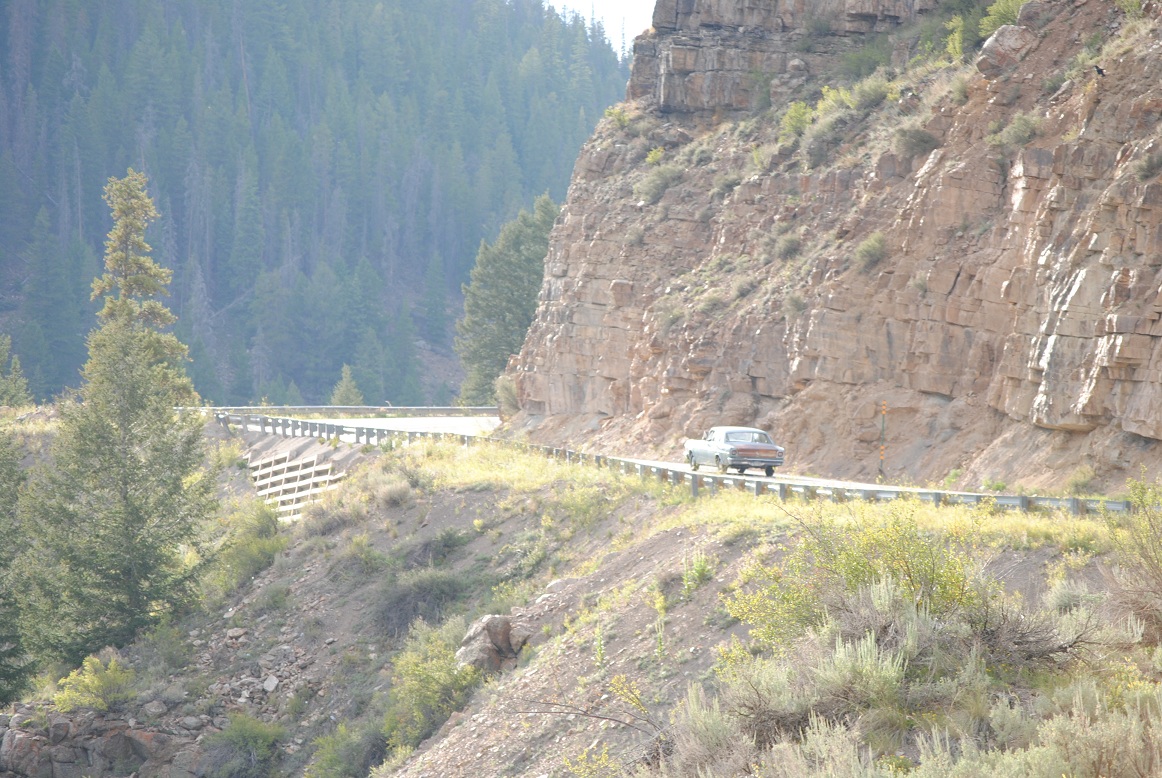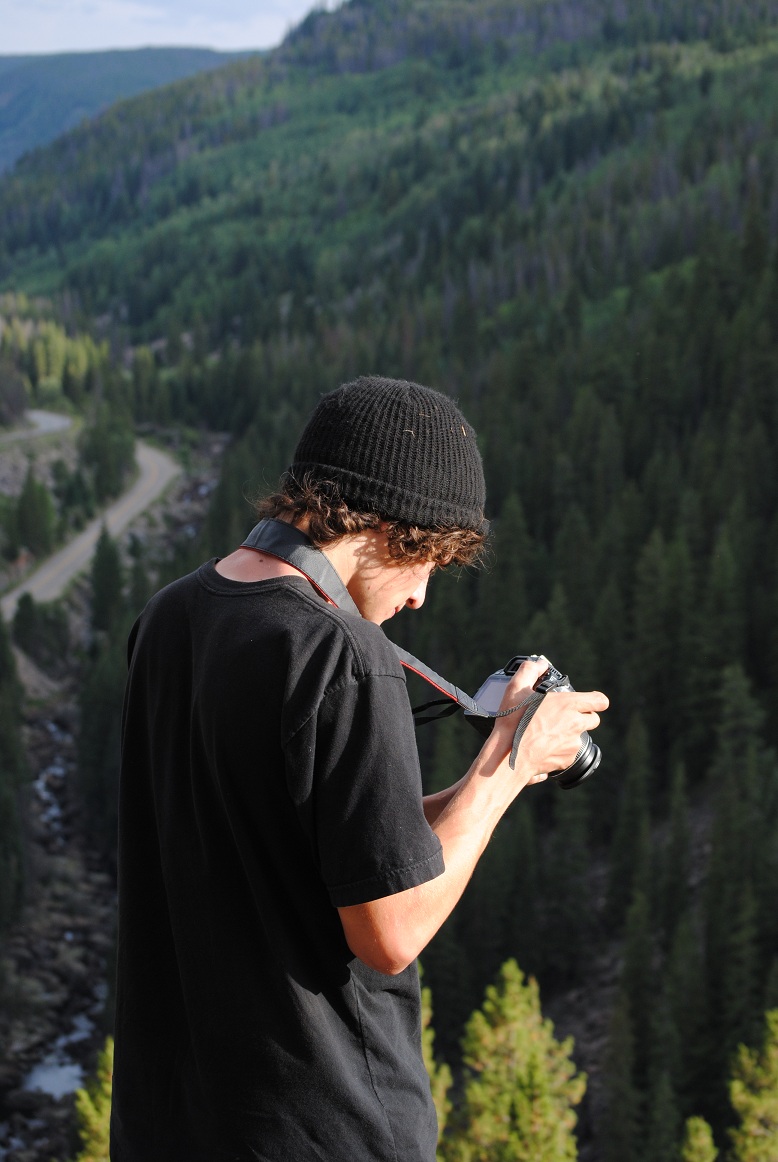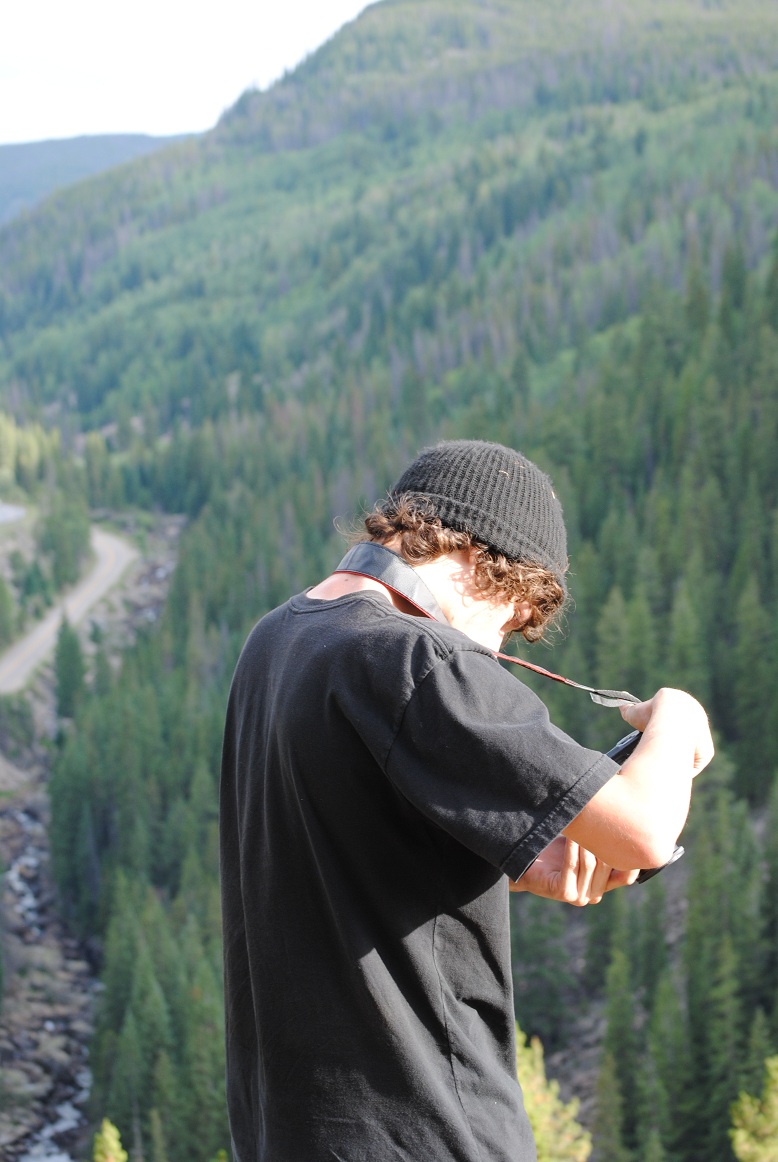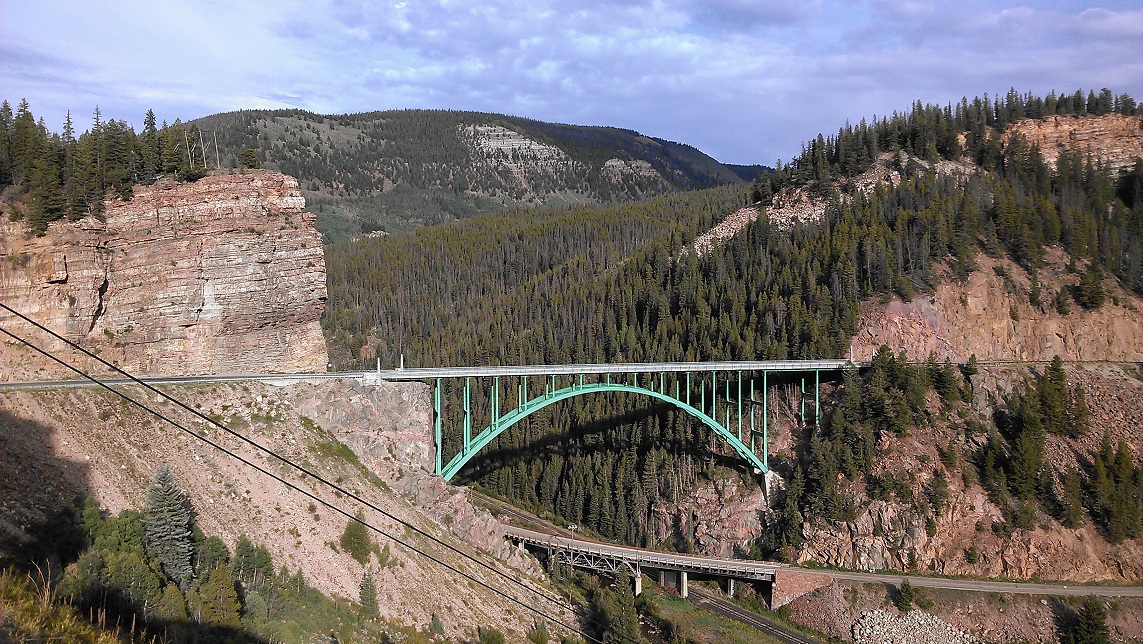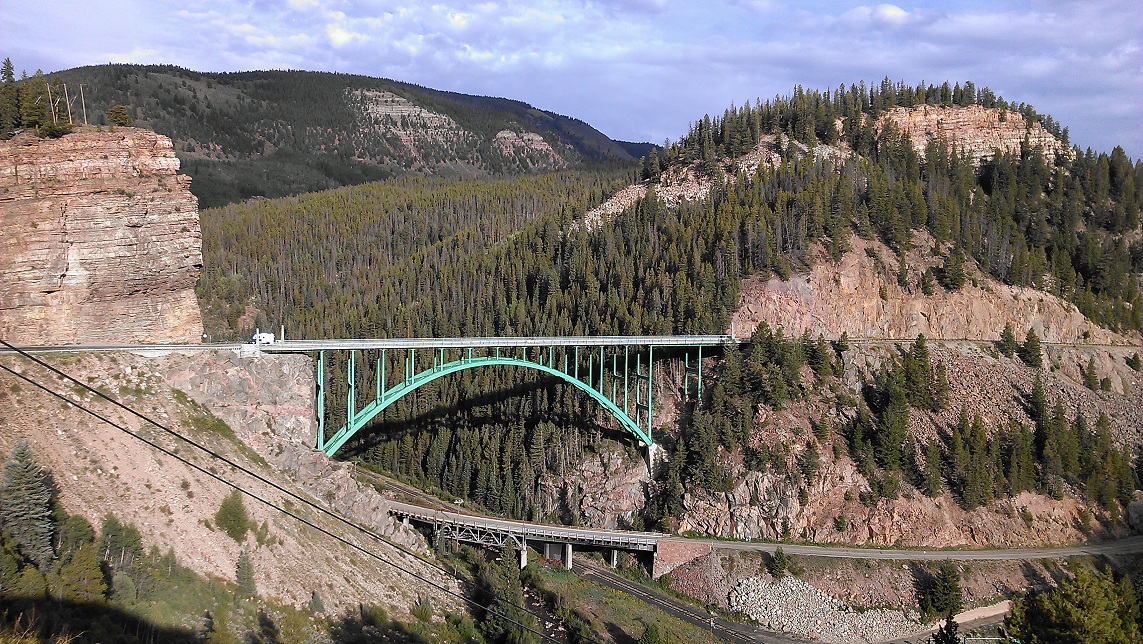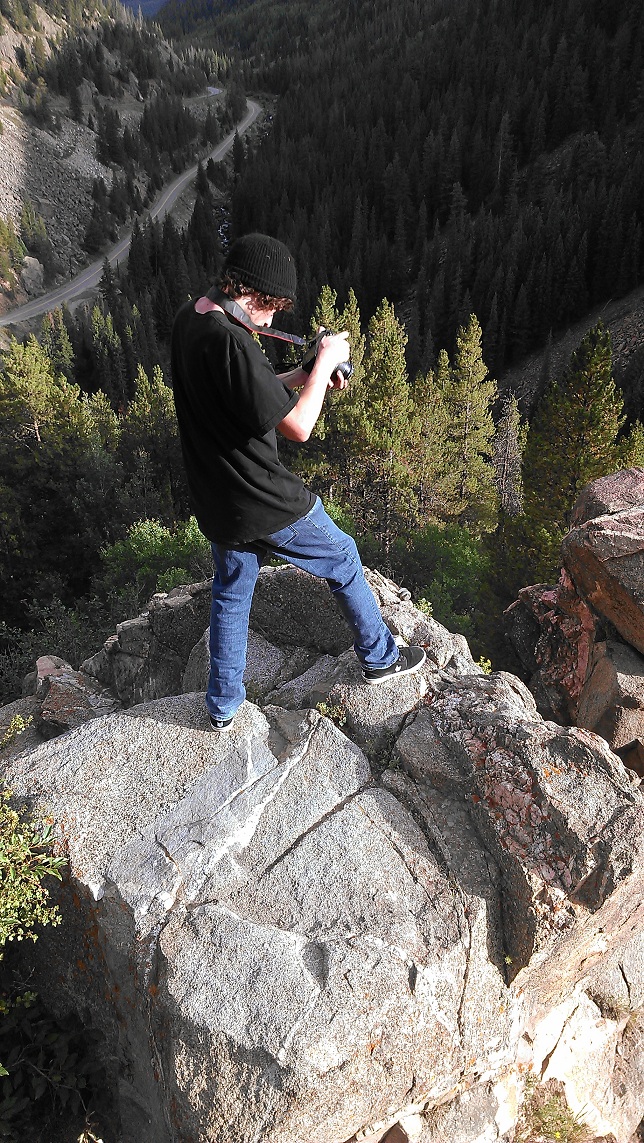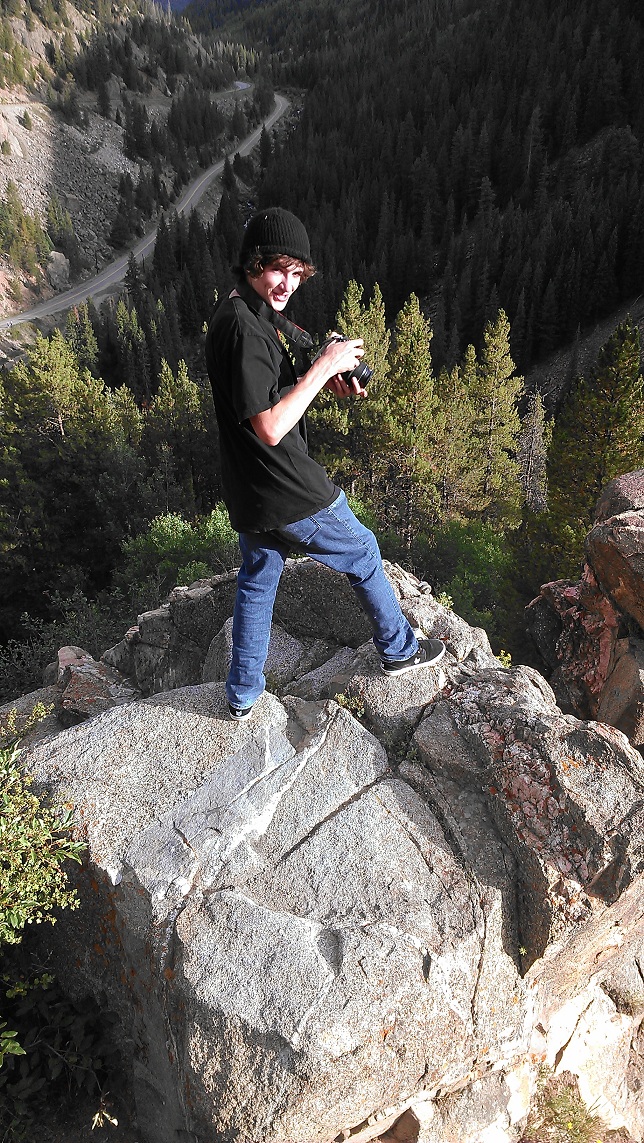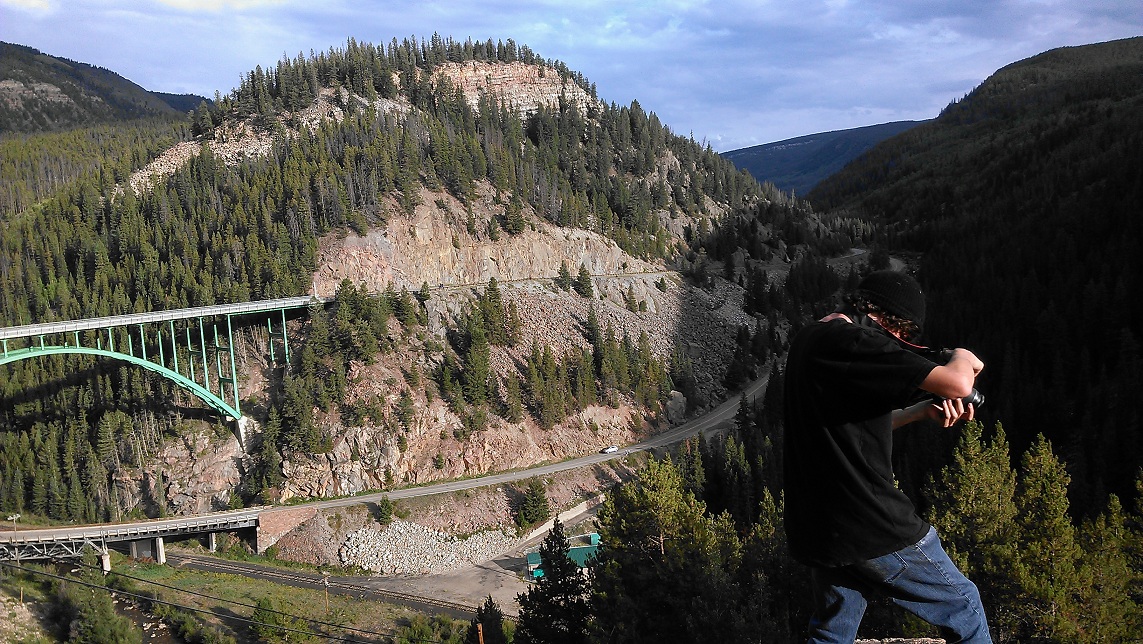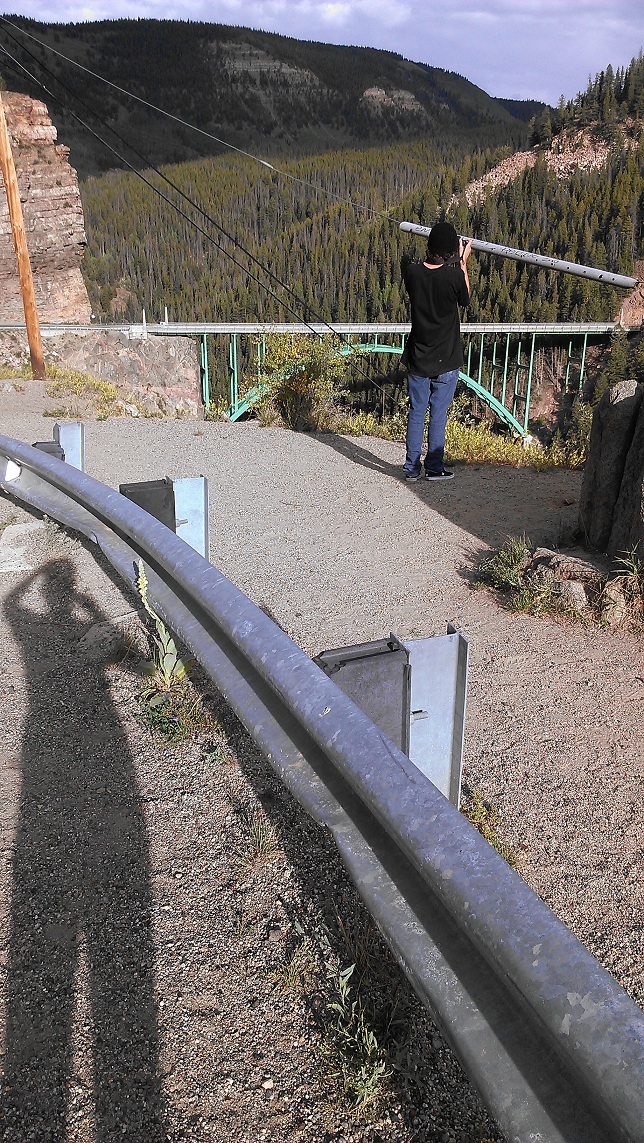 (I like my shadow in this one)
We found one crusty little spot in Leadville that Jack decided to film a trick at: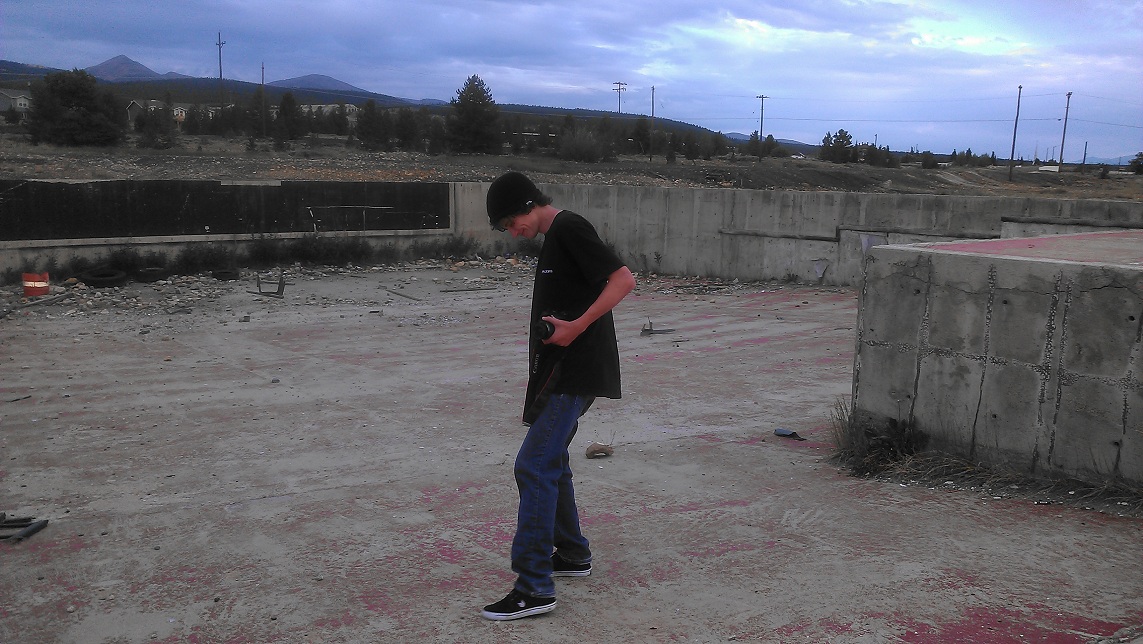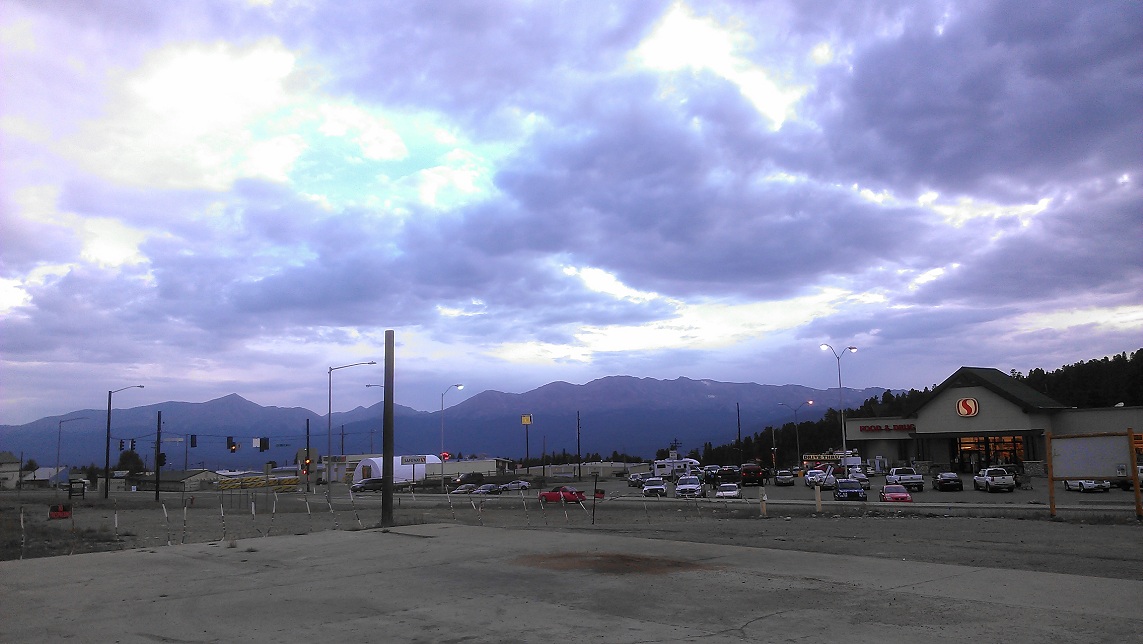 Once we finally started our trek back to Boulder, we came across something while leaving Leadville that piqued our interest in terms of possibly being the full pipe – it wasn't – but made for a fun little last mission on our adventure weekend…
And that's pretty much it! Even though I had been chanting about pizza for the last 24 hours, we were both stoked on grabbing some Chipotle (one of the few places open in Silverthorne when we passed through) and Jack even ran into a friend of his who was working there. The rest of the drive became a serious challenge as we started getting super tired and the multiple detours and issues with my stupid gps that has a mind of its own sent us on the most ridiculous path home… but we made it back to Boulder around 11 and that was that. So awesome! I love living in Colorado and love the access to such amazing beauty in the mountains… and awesome parks. I must admit, this weekend made me feel pretty damn lucky.